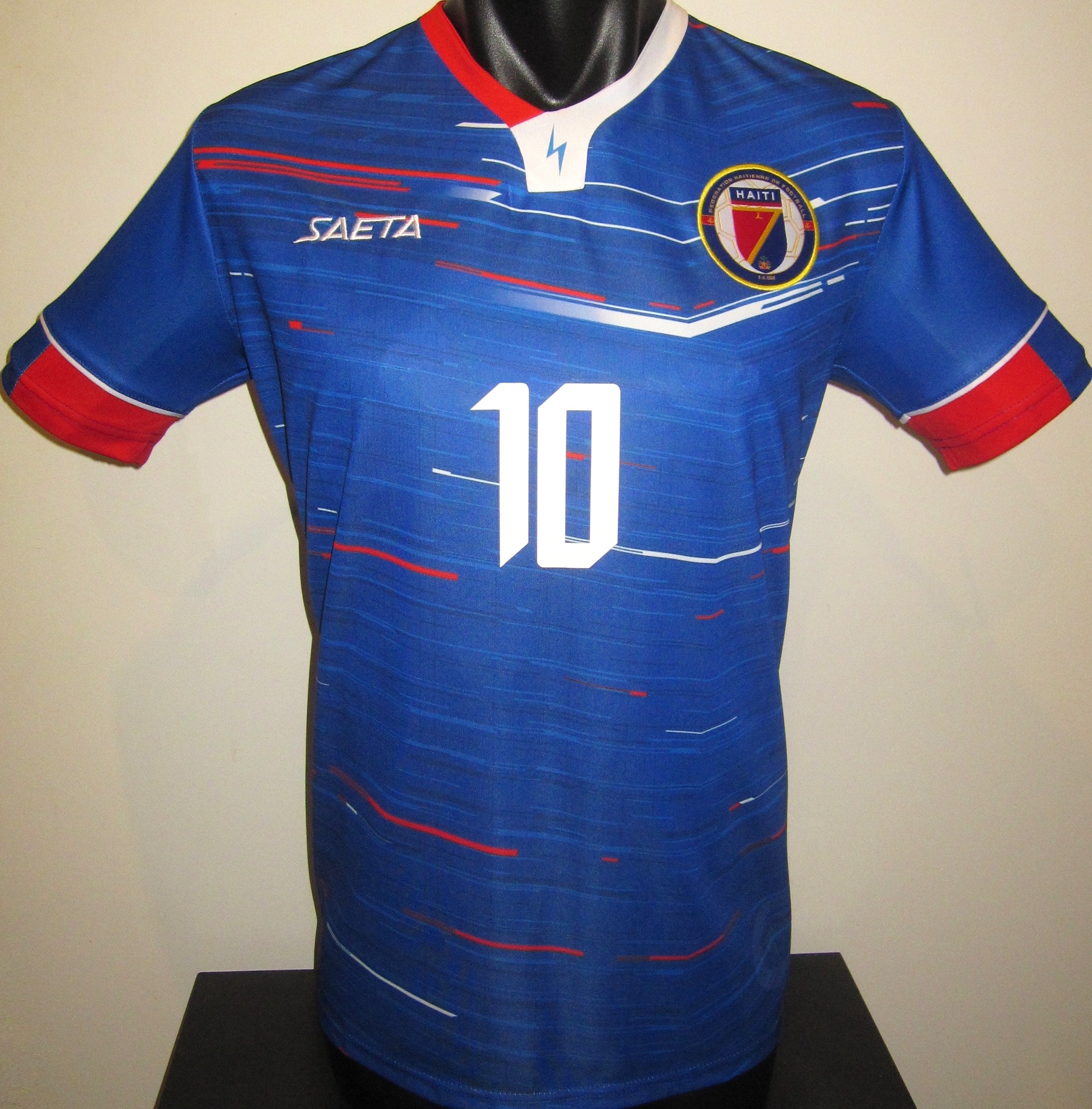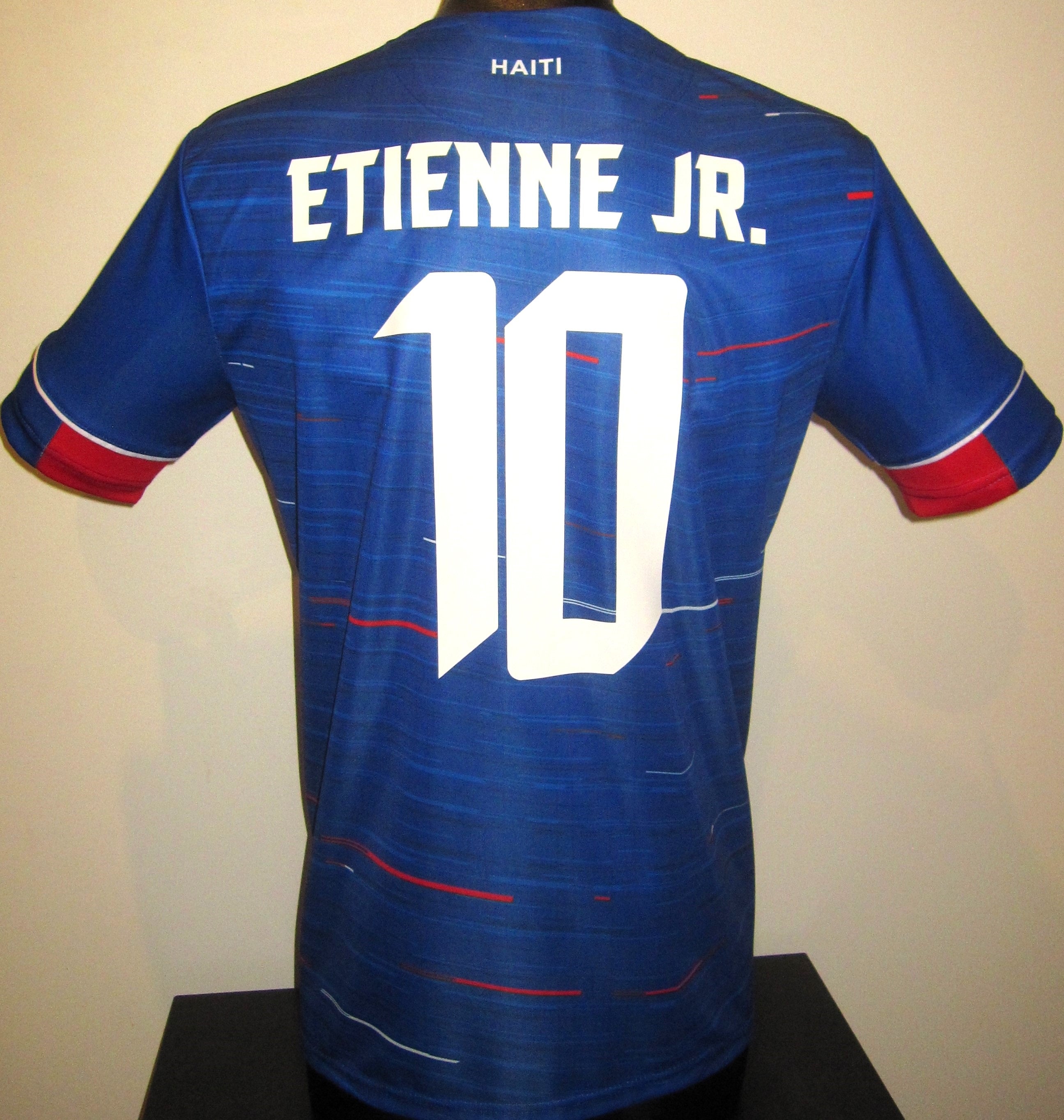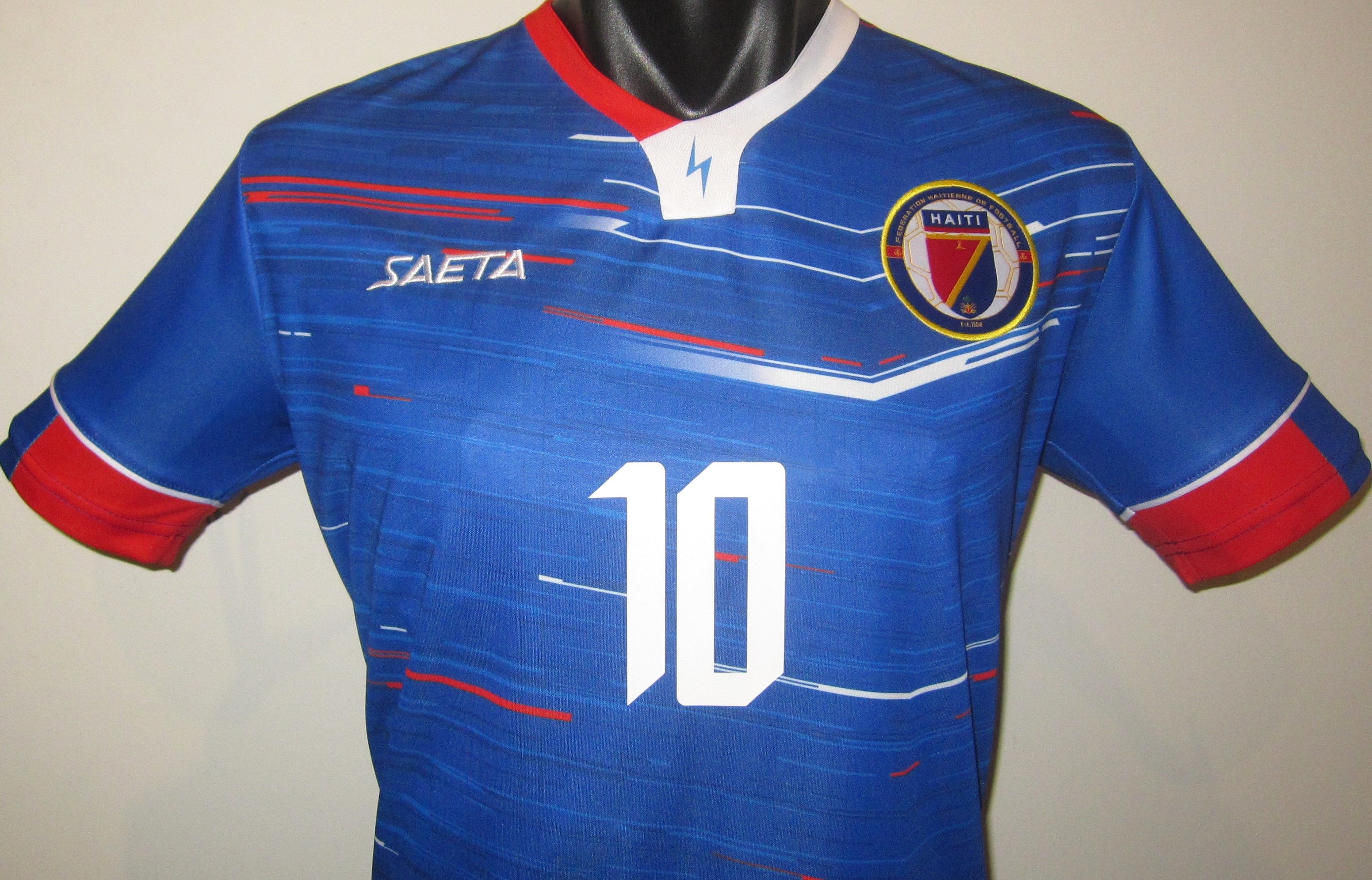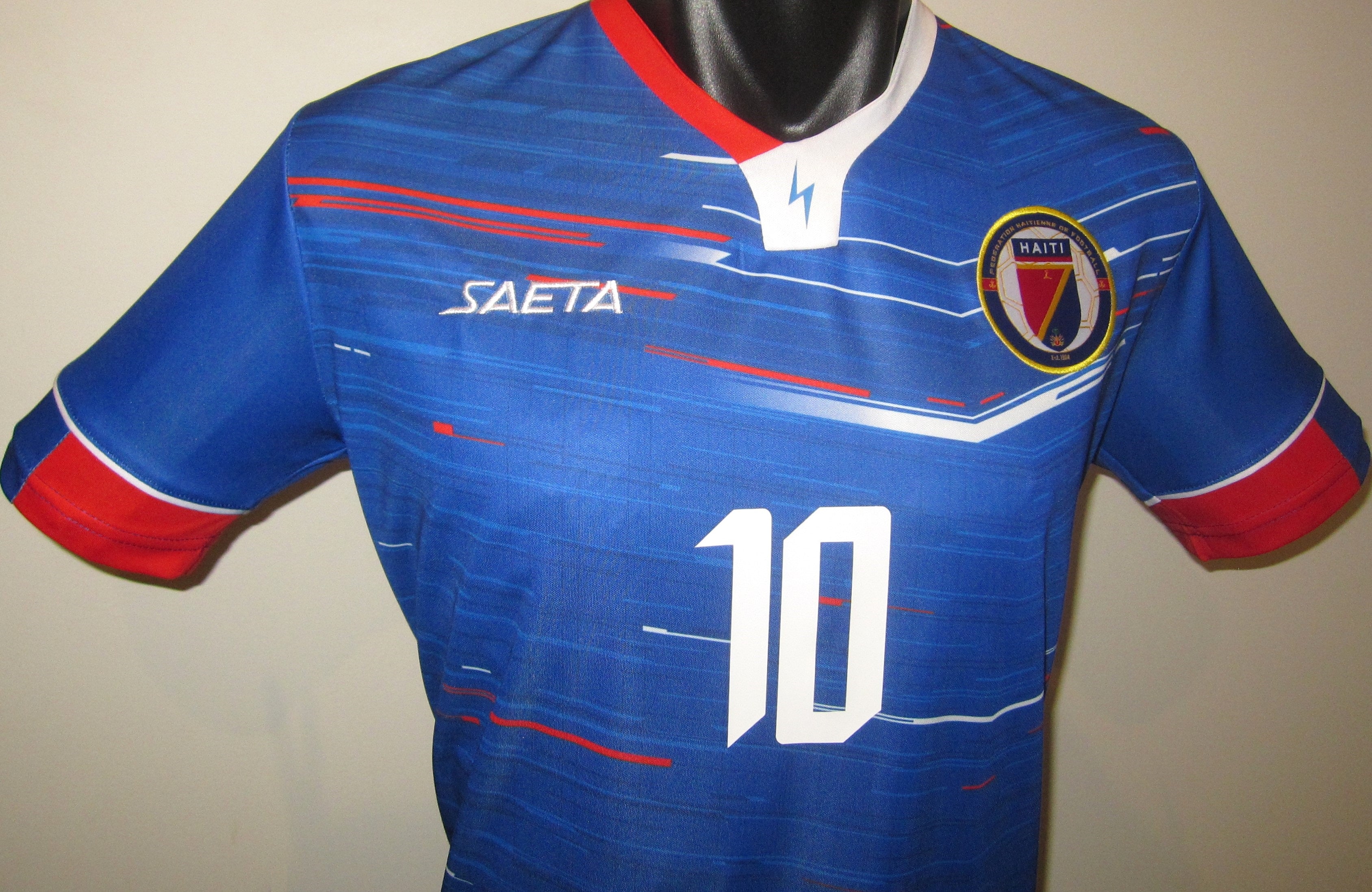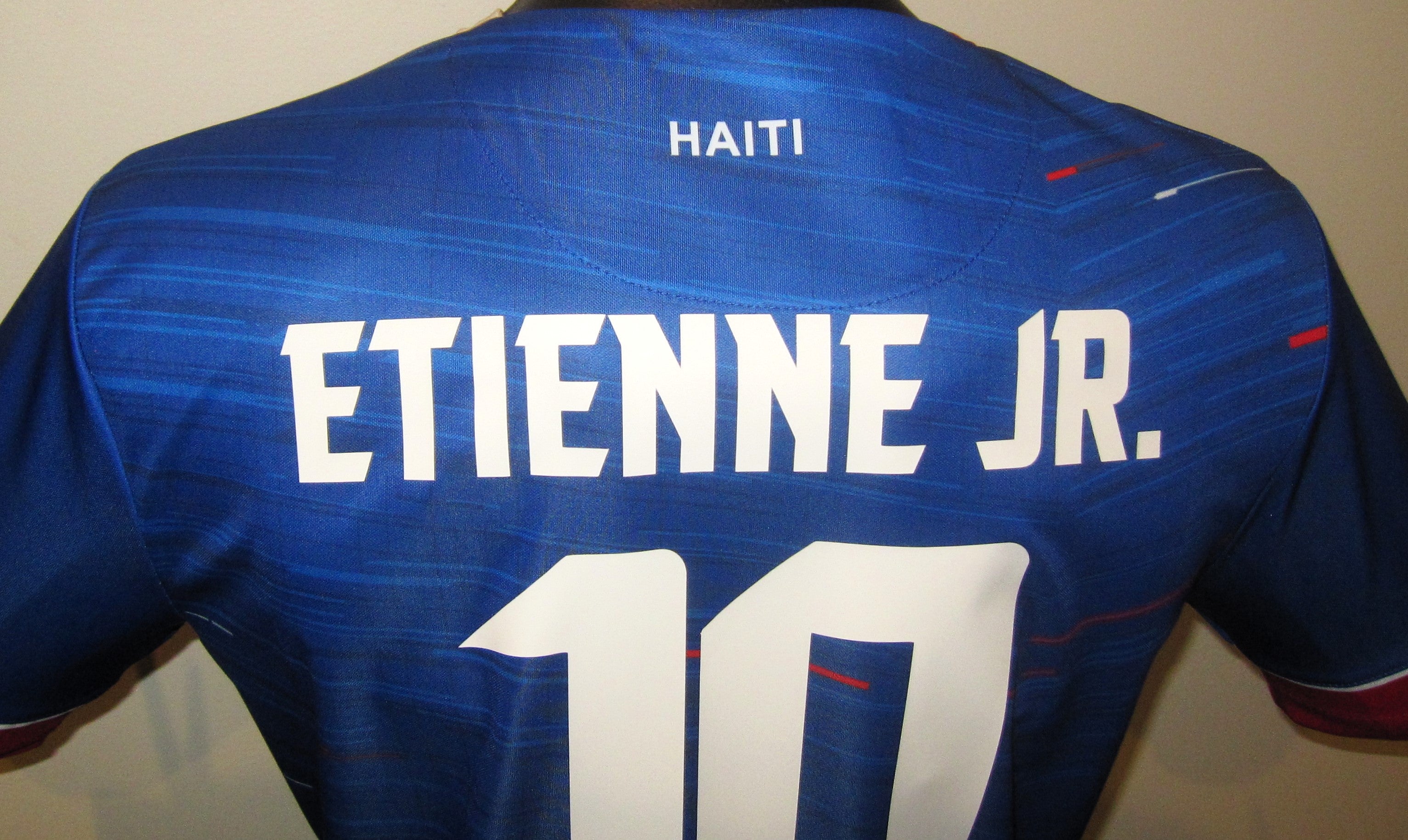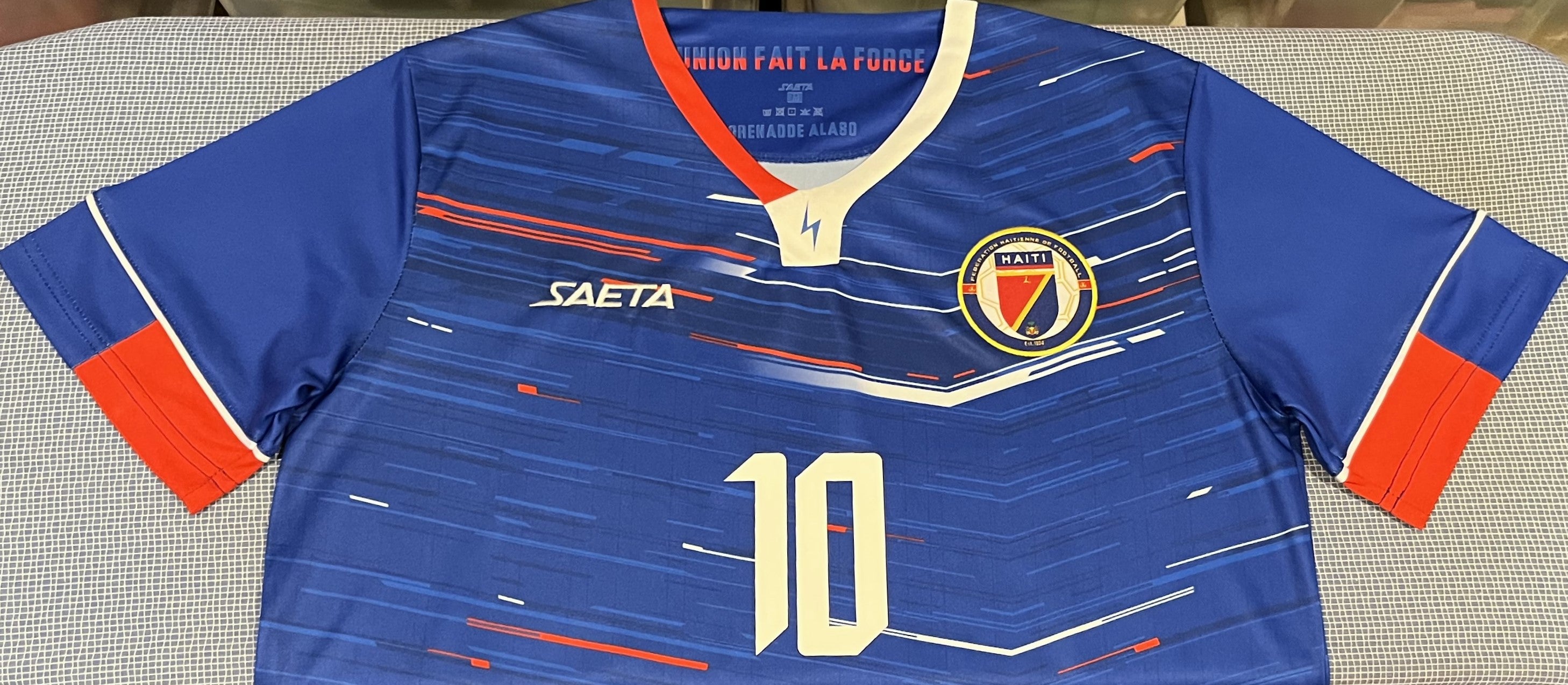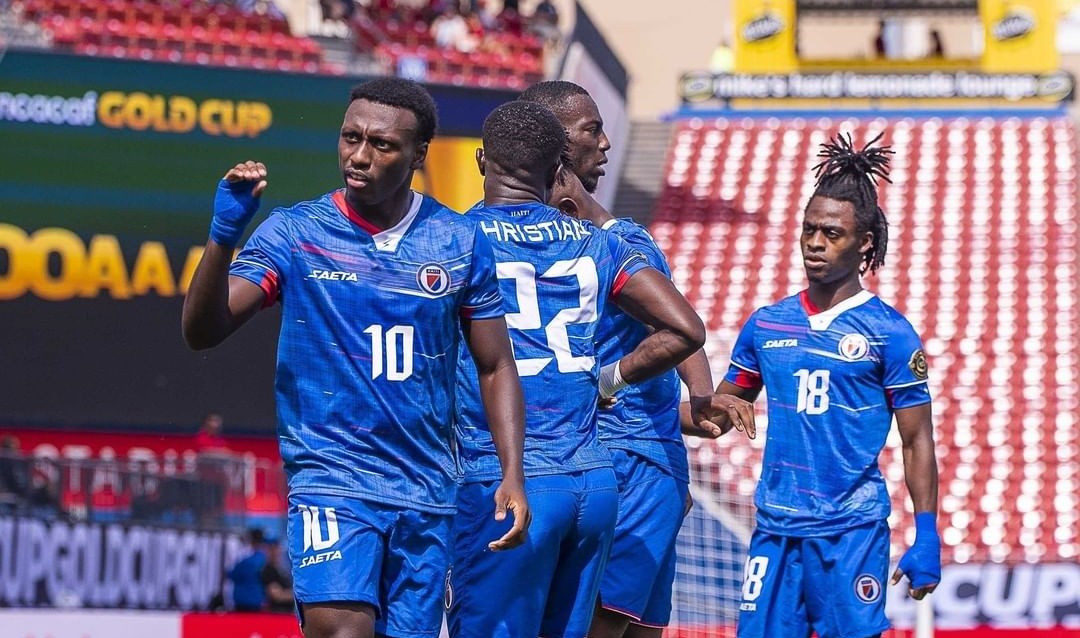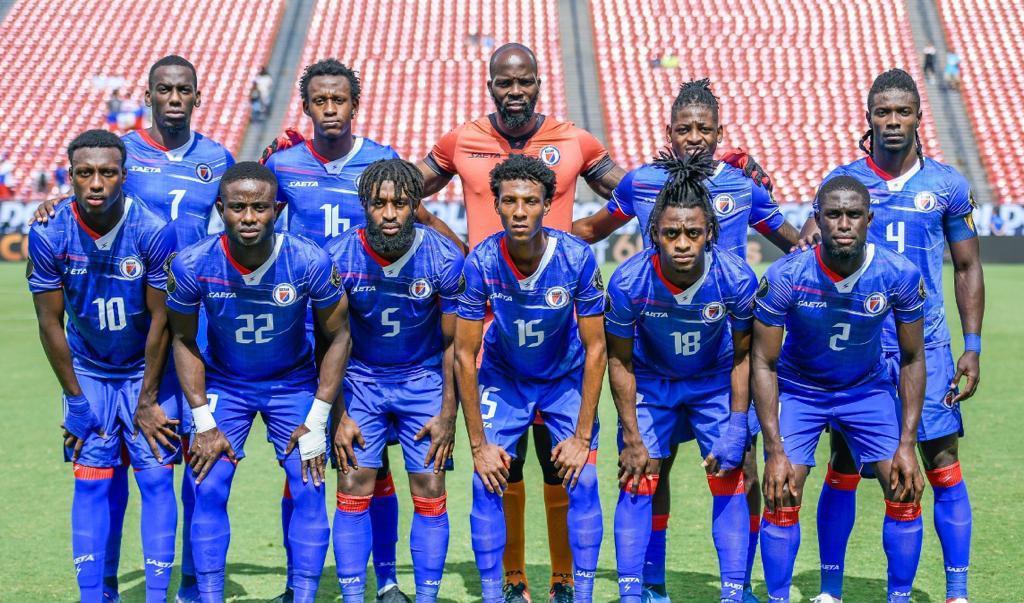 Haiti 2022-23 Home (ETIENNE JR. #10) Jersey/Shirt
This is a Saeta Haiti national team 2022-23 home jersey featuring the name and number of star winger Derrick Etienne Jr.
Haiti has one of the longest football traditions in the region and were the second Caribbean team to make the World Cup, after qualifying from winning the 1973 CONCACAF Championship (the forerunner of the CONCACAF Gold Cup). They have failed to reach the FIFA World Cup again since their appearance at the 1974 edition, however they continued to be one of the strongest national teams in the Caribbean despite major instability in the country over the years. Since Haiti's golden era of football in the 1970's, where they finished runners-up twice in the CONCACAF Championship, in addition to their title win in 1973, they have made it out of the group stage at the Gold Cup four times since 2002. Their greatest achievement in the modern era was at the 2019 Gold Cup, where they finished in 3rd place overall by winning all three group stage matches, including a last-minute goal against Costa Rica and coming back from a 2–0 deficit against Canada in the quarter-finals, winning the game 3–2. They were eventually knocked out by Mexico after conceding a controversial penalty in the 93rd minute to lose 1-0.
Derrick Etienne Jr. is one of the most prolific Haitian footballers in the modern era and amongst a growing number of players from Haiti's large diaspora in the United States to represent the country at international level. Etienne was born & raised in Richmond, Virginia (where his father Derrick Sr. played for the Richmond Kickers) and came up through the youth ranks of MLS giants New York Red Bulls. After debuting for their second team in 2014, he signed a pro contract for the Red Bulls in late 2015 and eventually established himself in their first team in the 2018 season, where he scored 5 goals from 30 matches. After a loan spell with FC Cincinnati in 2019, Etienne signed with Columbus Crew ahead of the 2020 season and performed strongly in his three seasons at the club before joining Atlanta United for the 2023 season. At international level, Etienne made the decision at a young age to represent Haiti, becoming the third member of his family to do so after his father and uncle. He played for Haiti's U17, U20 & U23 teams before debuting for the senior national team in 2016 and has since scored 8 goals in 43 matches for Les Grenadiers.