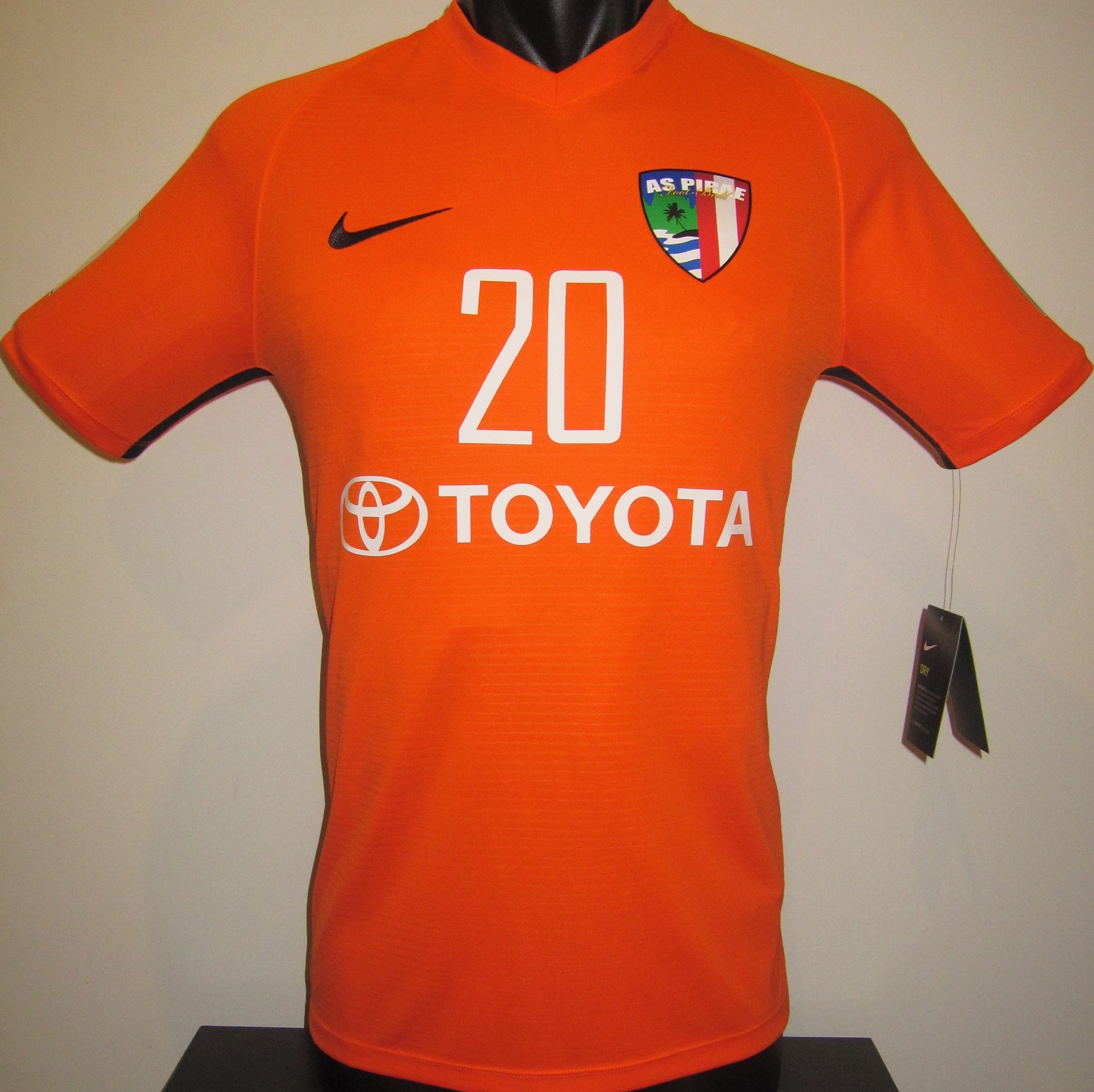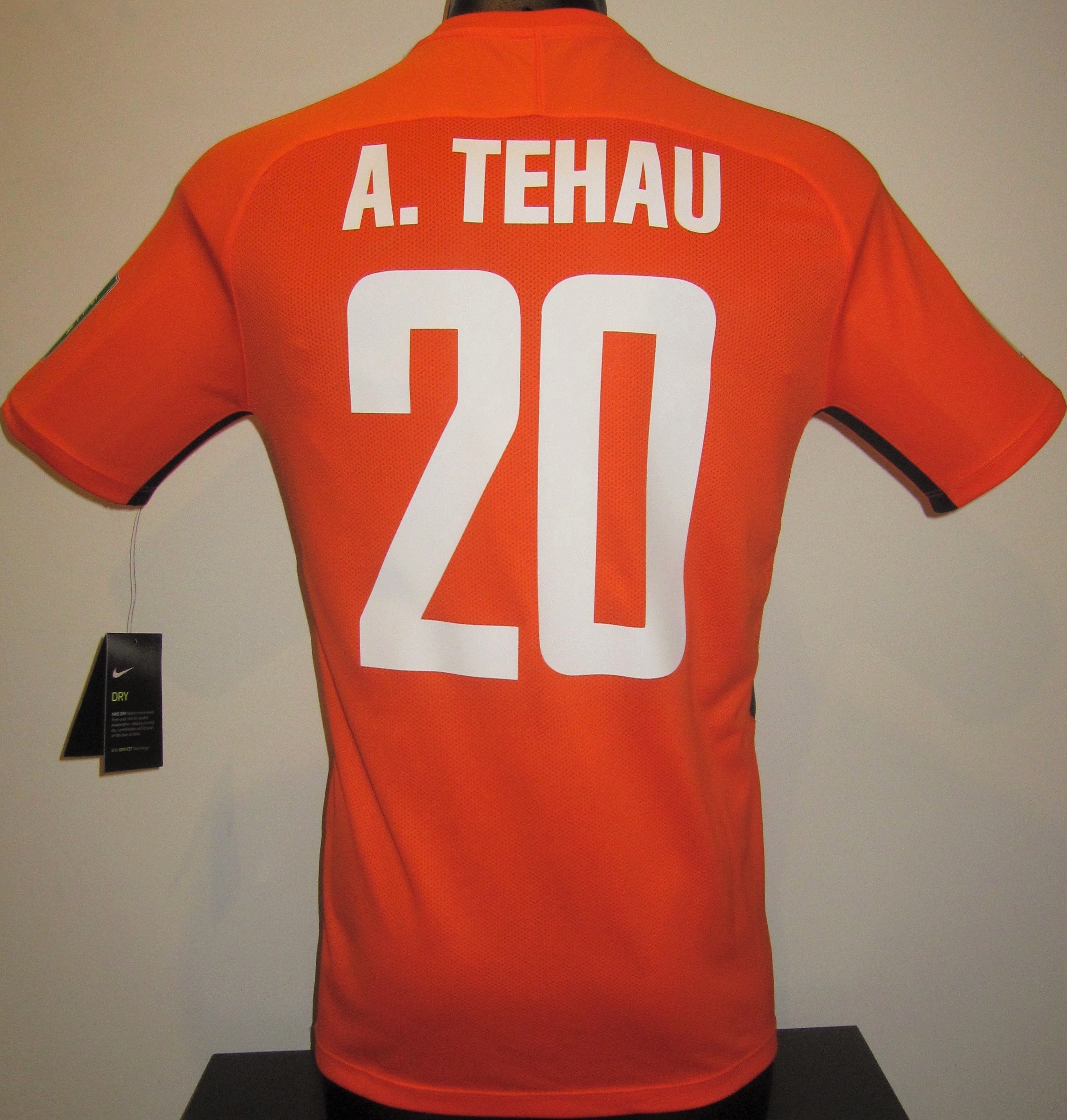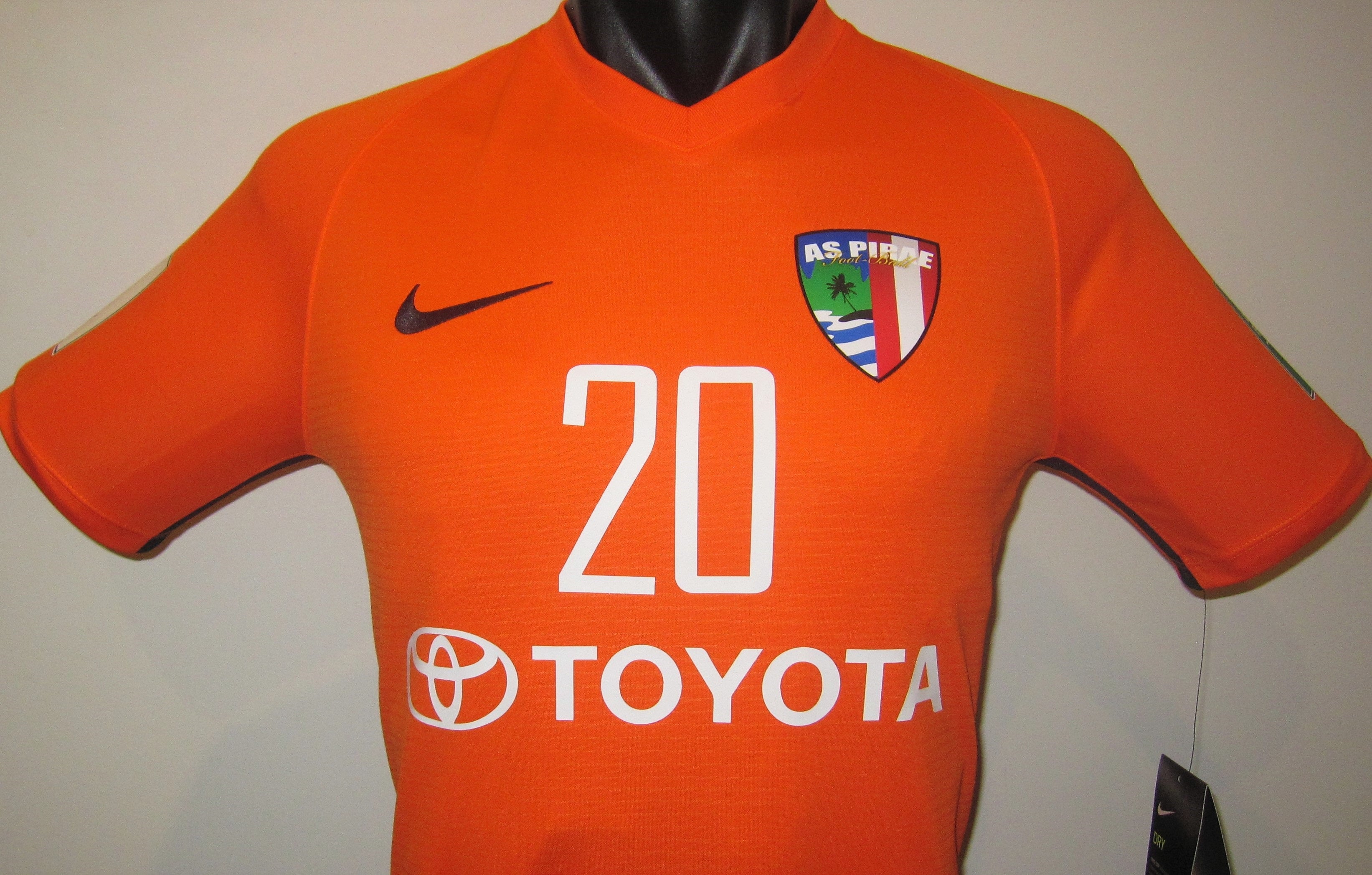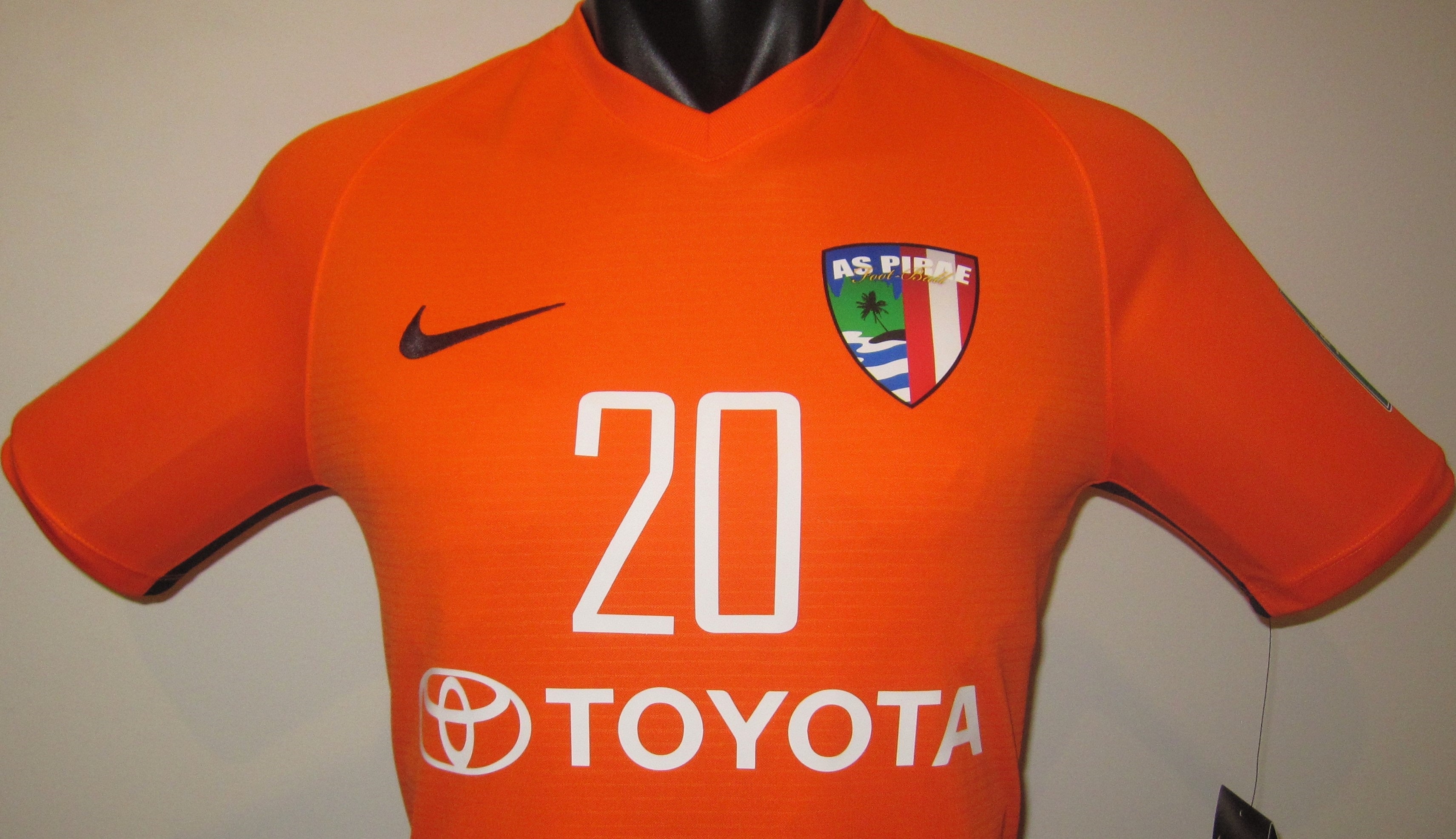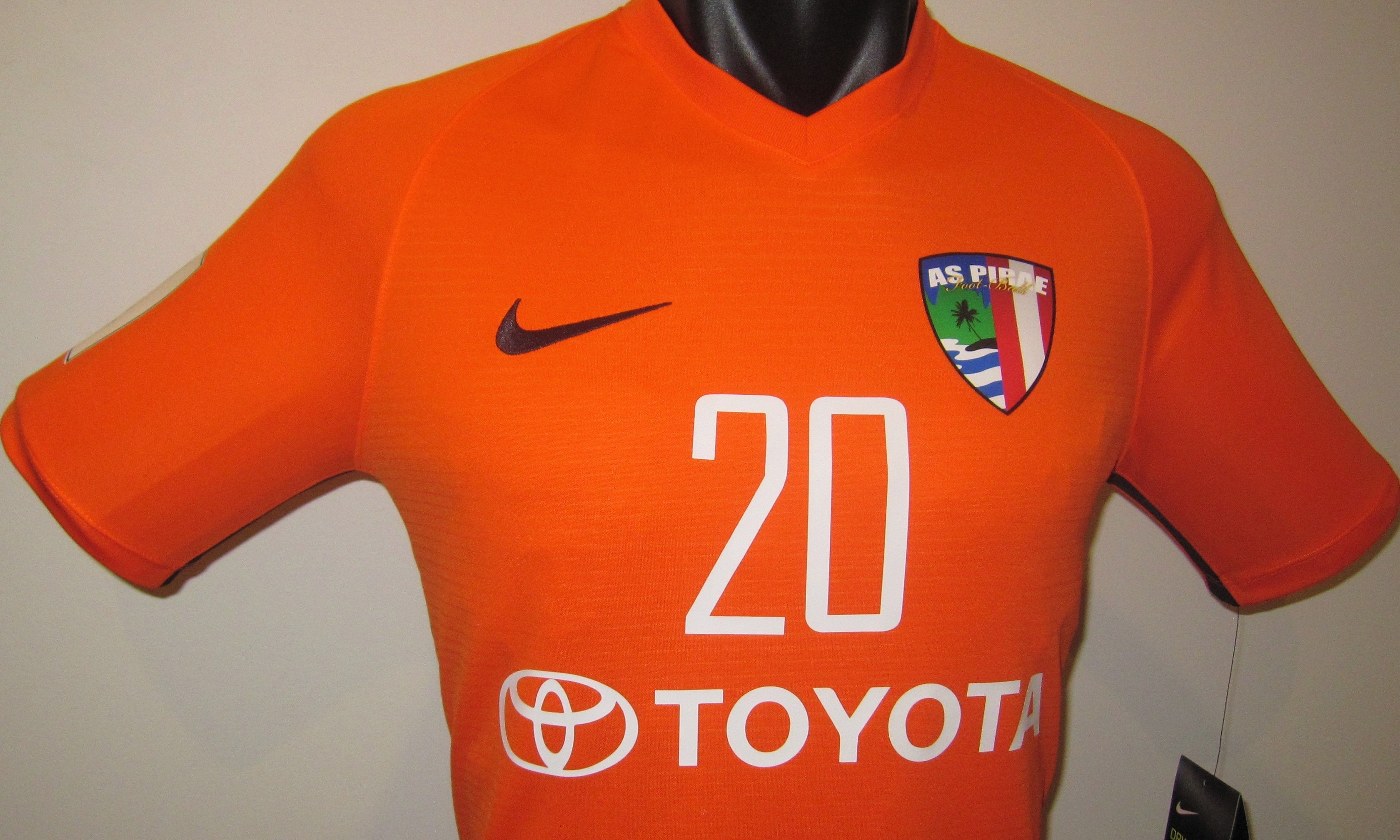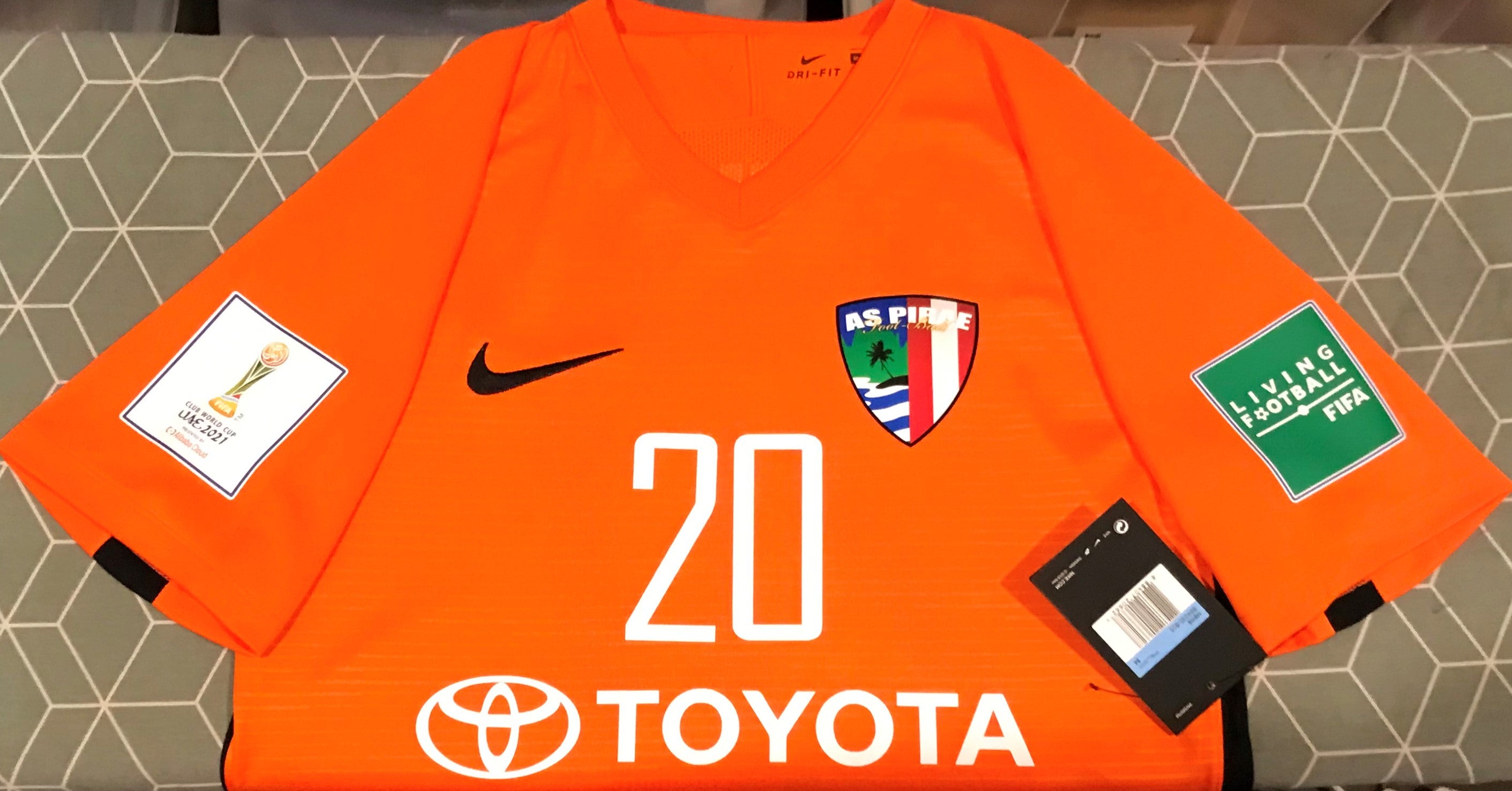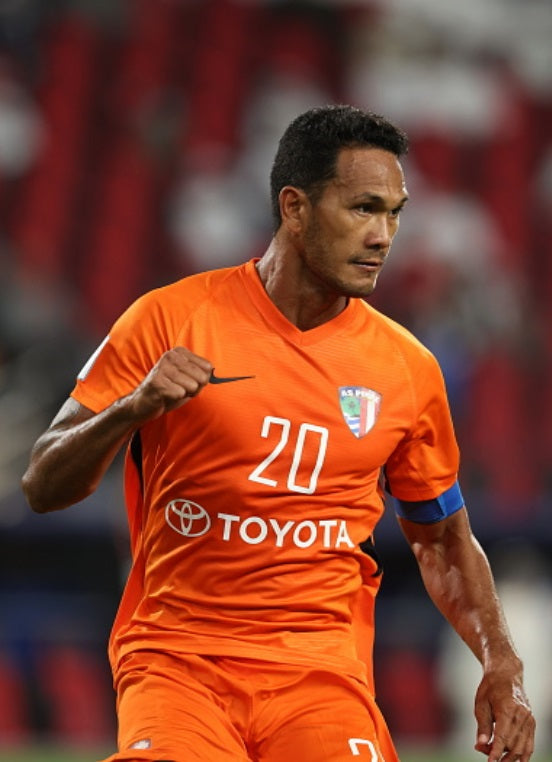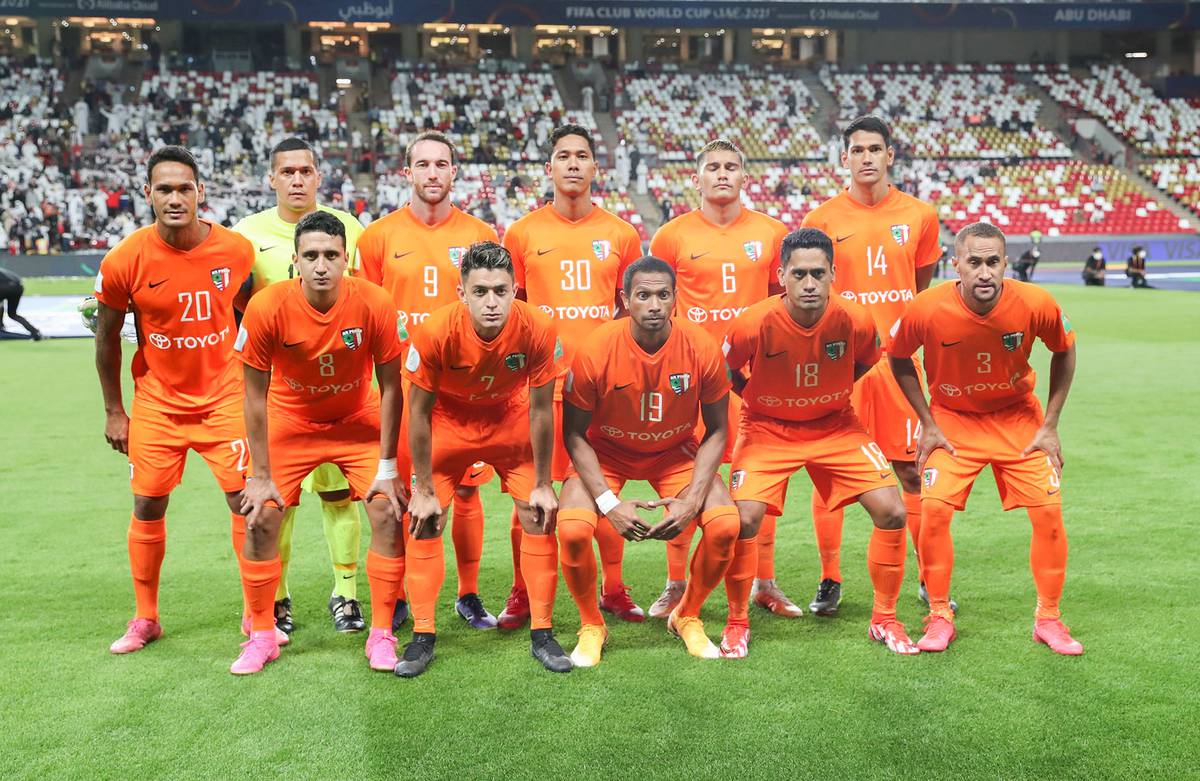 A.S Pirae 2021-22 Home (A. TEHAU #20) Jersey/Shirt
This is a Nike A.S. Pirae 2021-22 home jersey featuring the name & number of star defender and captain Alvin Tehau.
Association Sportive Pirae compete in the Tahiti Ligue 1 and are based in Pirae, a commune in the suburbs of Papeete, the capital city of French Polynesia. The club was founded in 1929 and has a proud history, producing some of Tahiti's most talented players, including Tahitian legend Marama Vahirua. They are one of the most successful teams in Tahiti having won the league title nine times. They are also the first French Polynesian team to have reached the final of the OFC Champions League, which they achieved in 2006. In 2022 they were selected by the OFC to participate in the 2021 FIFA Club World Cup, as the representatives of the OFC, due to the withdrawal of clubs from New Zealand and New Caledonia. This made them the first team from Tahiti to compete at the Club World Cup and despite entering as massive underdogs, they performed admirably against hosts Al-Jazira in a 4-1 loss.
Alvin Tehau is one of the greatest Tahitian footballers of the modern era and one of the very few players from the region to have played club football outside of the continent. Alvin Tehau is the twin brother of Lorenzo Tehau, brother of Jonathan Tehau and cousin of Teaonui Tehau, all of them playing for Tahiti national football team. He has predominantly played for clubs in Tahiti's Ligue 1, having begun his career with AS Tefana and had stints with AS Dragon and current club AS Pirae. In 2011, he signed with Indonesian Liga Primer club Atjeh United and later that year he joined BX Brussels in Belgium before returning to AS Tefana in 2012. Alvin Tehau has scored 9 goals in 24 international matches for Tahiti since debuting in 2010 and is their 4th all-time leading goalscorer, an incredible achievement for a defender.