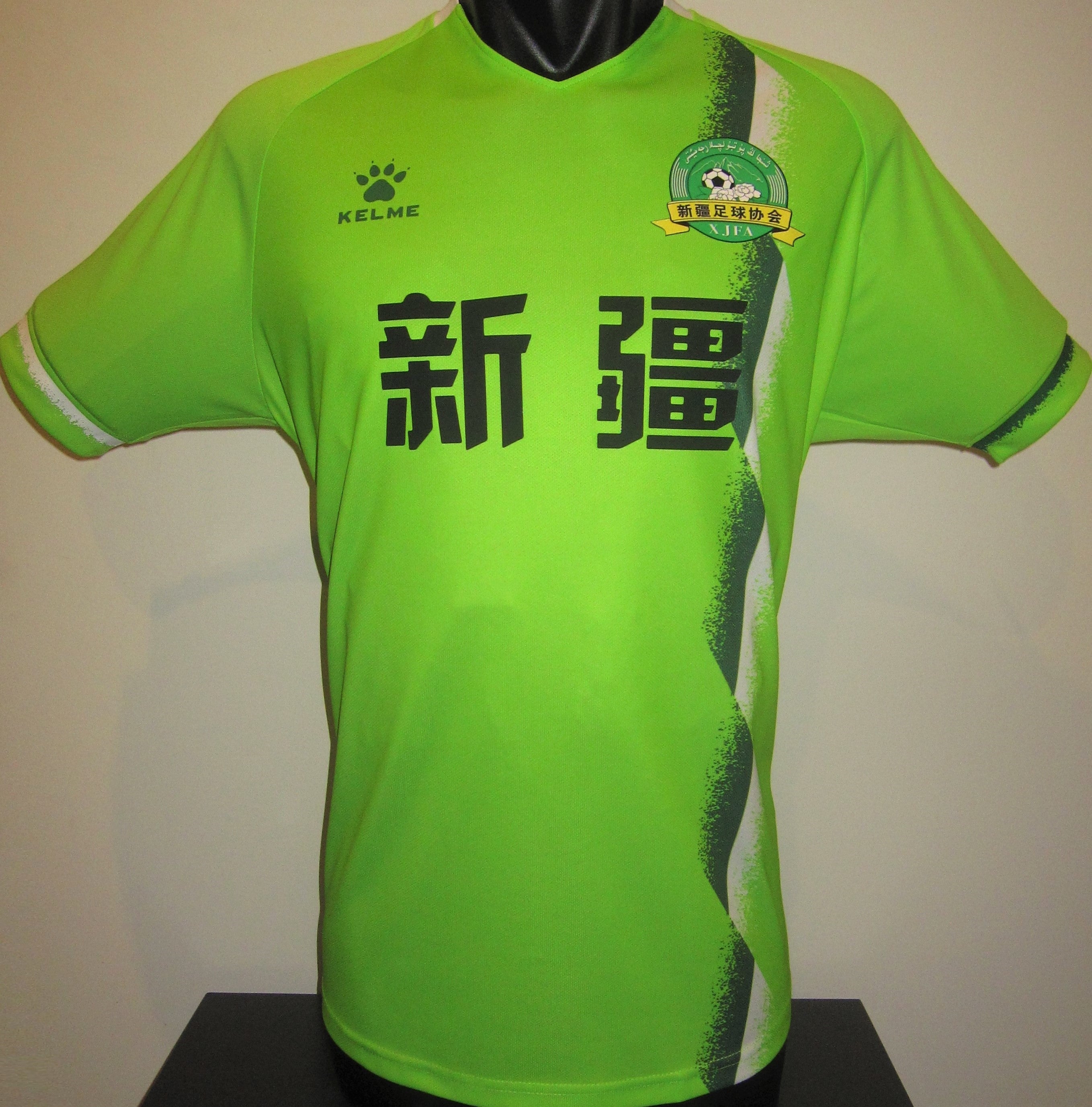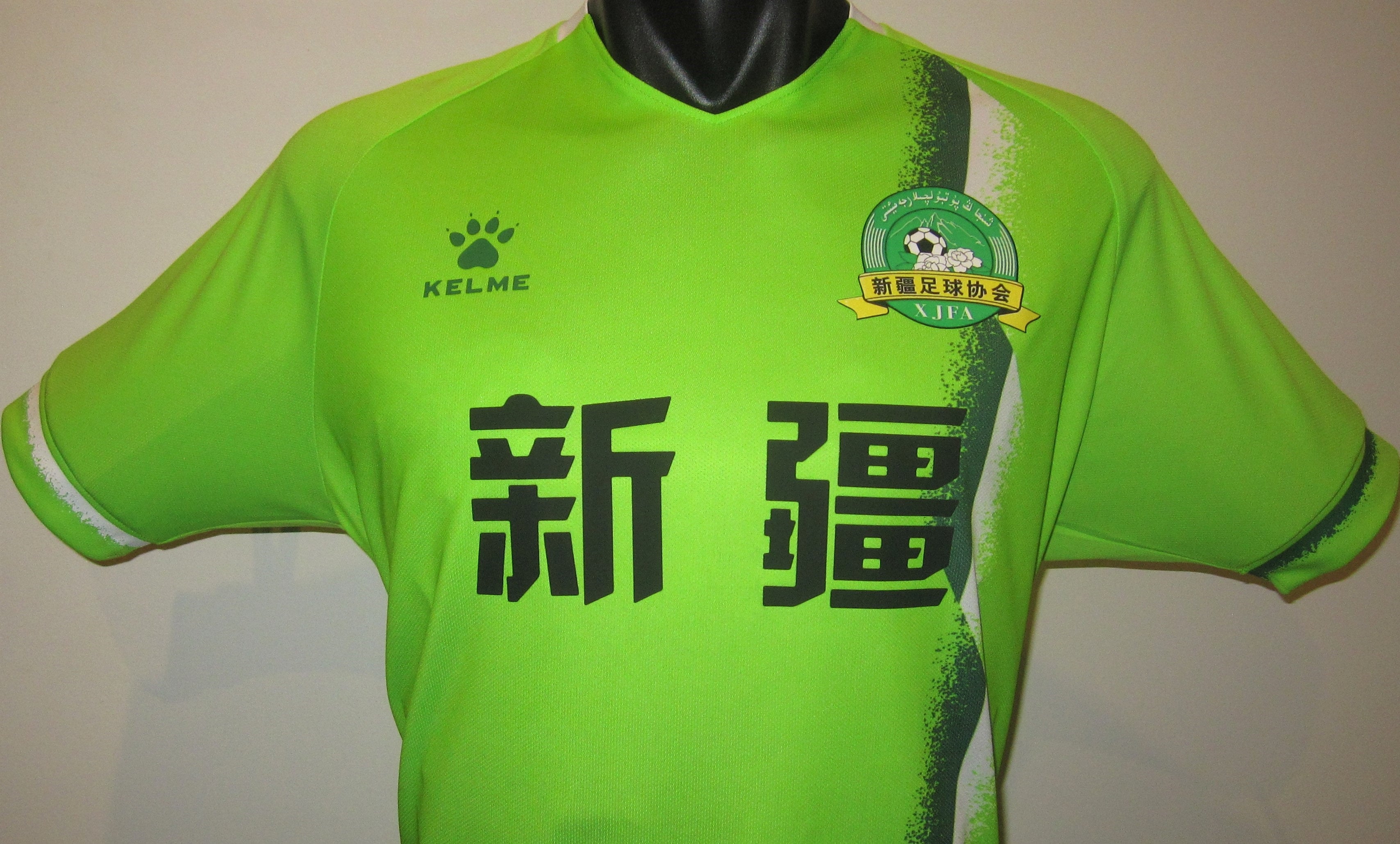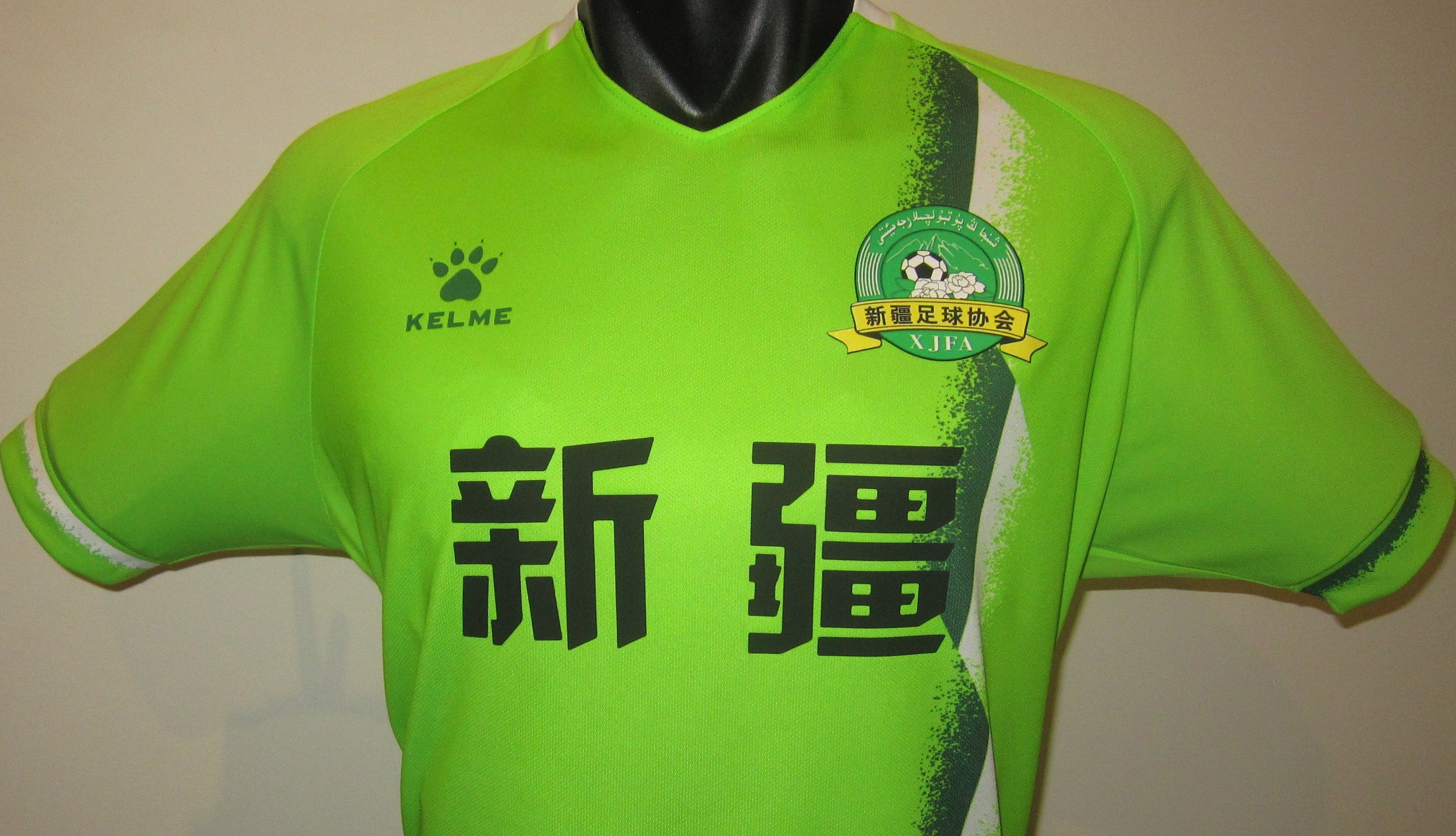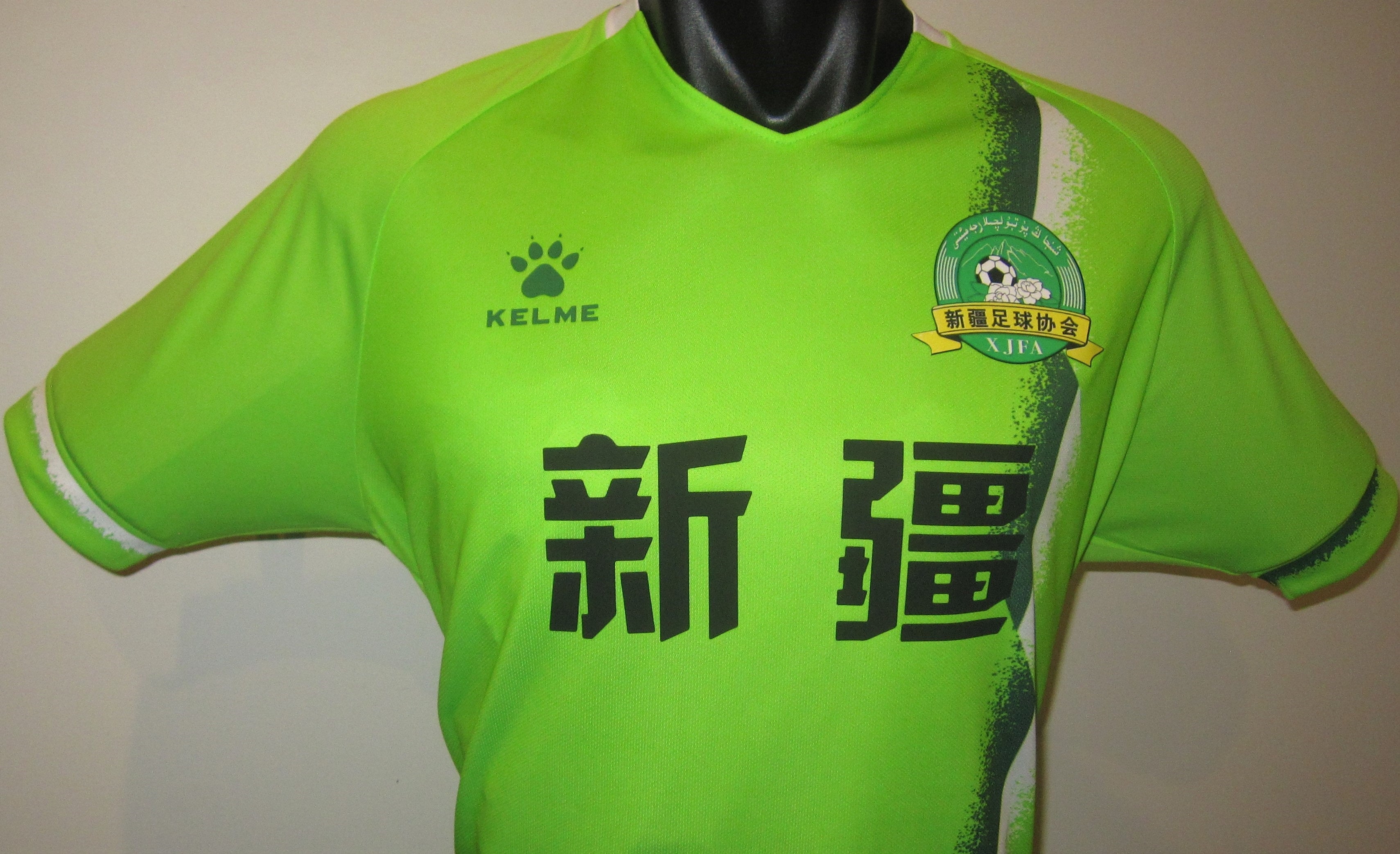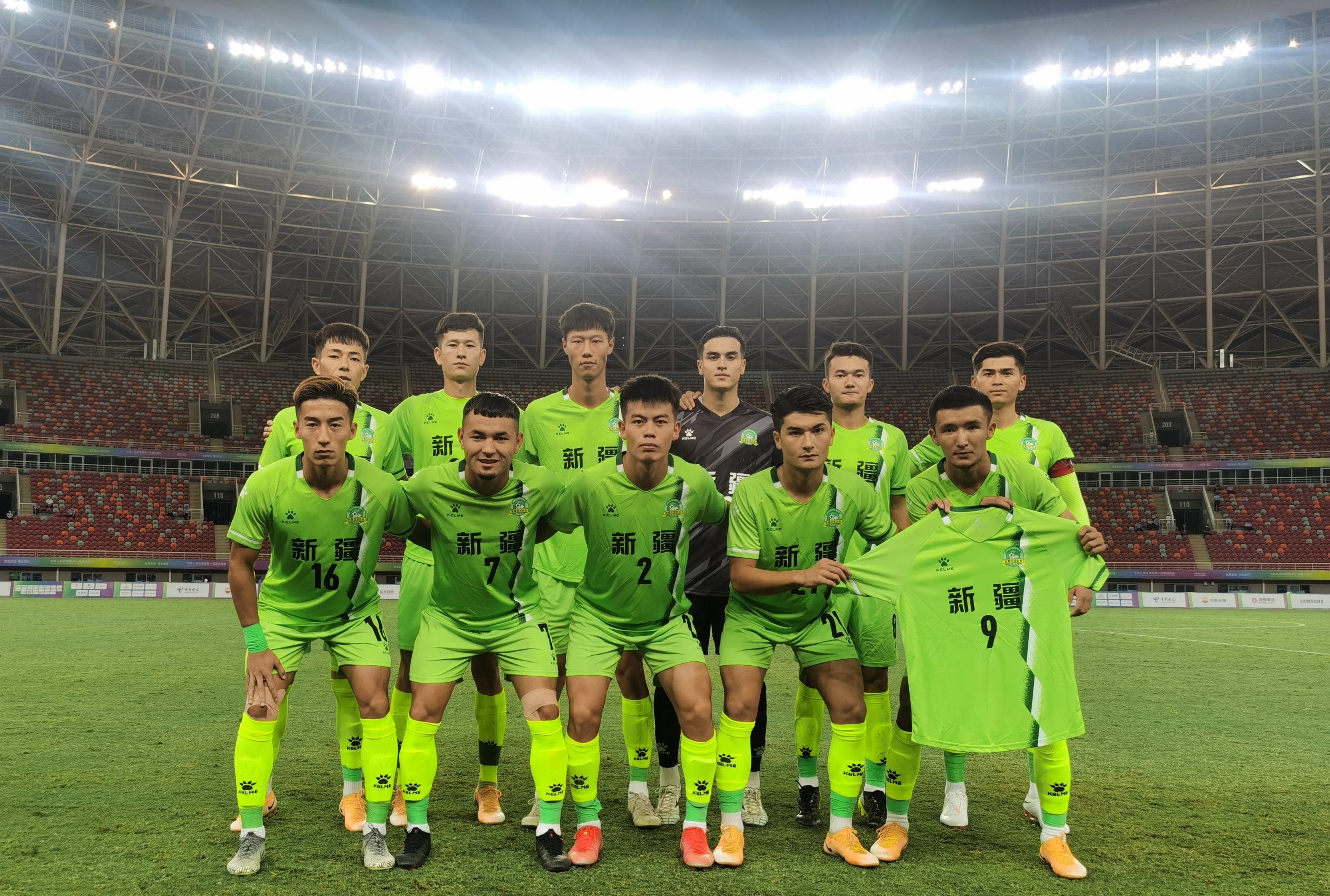 Xinjiang 2021 National Games Home Jersey/Shirt
This is a Kelme Xinjiang representative team home jersey as worn by the team in the 2021 National Games of China football tournament.
This jersey was worn by the Xinjiang team in the football tournament of the 2021 National Games of China. In the National Games competition, which is held every 4 years, each province of China is represented and will compete against each other in a wide range of sports. The football tournament often brings much interest from the public and features some of China's top players representing their home province. The Xinjiang football team were the surprise of the tournament, where they made history by reaching the men's football final at the National Games for the first time in 62 years. After a shock victory against Hubei in the semi-final they lost 2-1 to Zhejiang in the final, with their squad containing a number of players from China's youth national teams.
Xinjiang, officially the Xinjiang Uygur Autonomous Region (XUAR), is located in northwest China and the majority of their population are from Turkic ethnic groups, predominantly Uyghurs, but also a large minority of Kazakhs. The region has seen widespread unrest in recent decades, which has led to increasingly intense action by the Chinese government to enforce control in the strategically important region. Despite the challenges, Xinjiang has managed to produce a number of talented young footballers in recent years, most notably Mirahmetjan 'Metjan' Muzepper. The first Uyghur player to represent China's senior national team, as well as Dilmurat Mawlanyaz, Abduhamit Abdugheni and a number of others competing in the Chinese Super League.