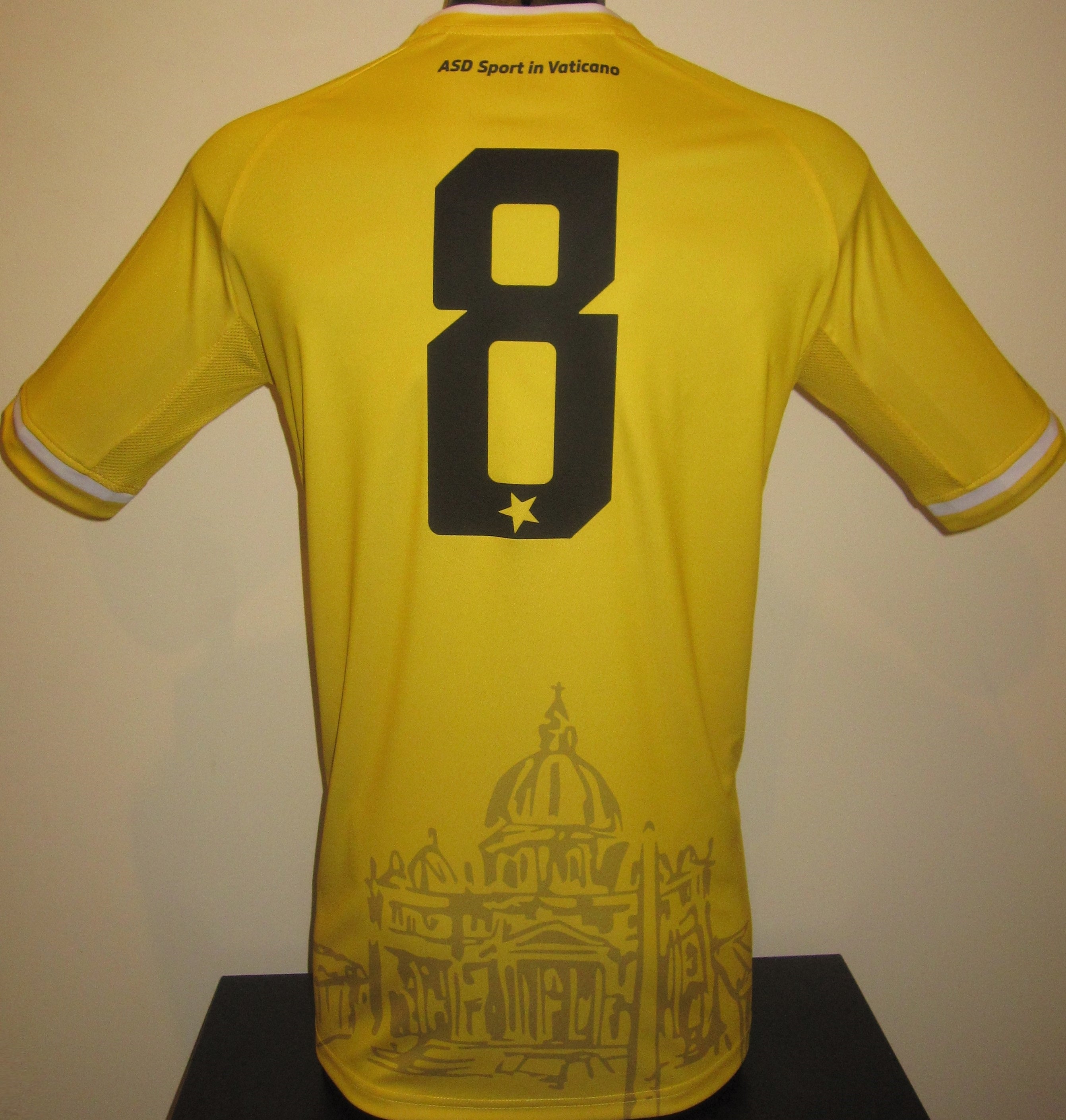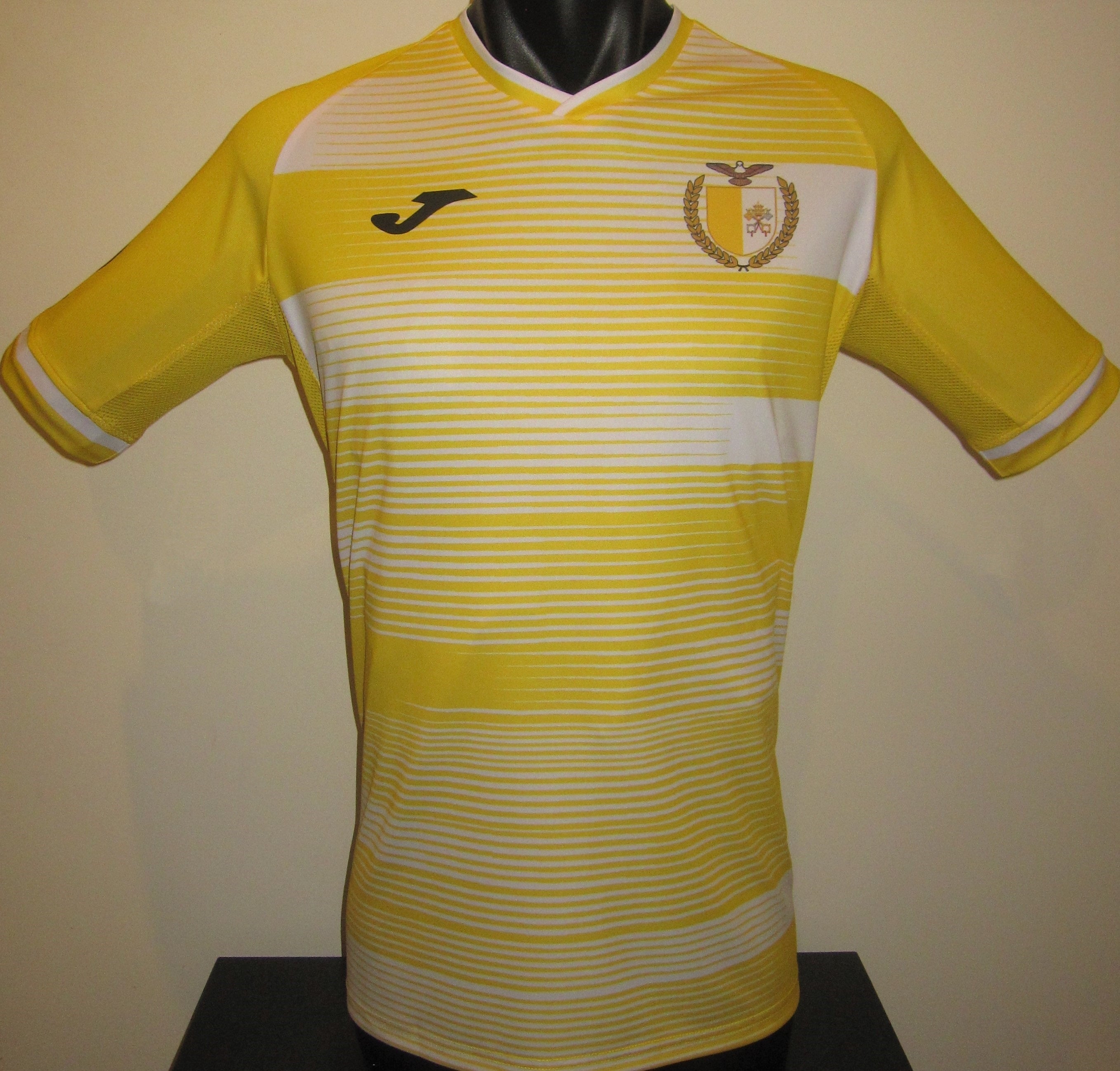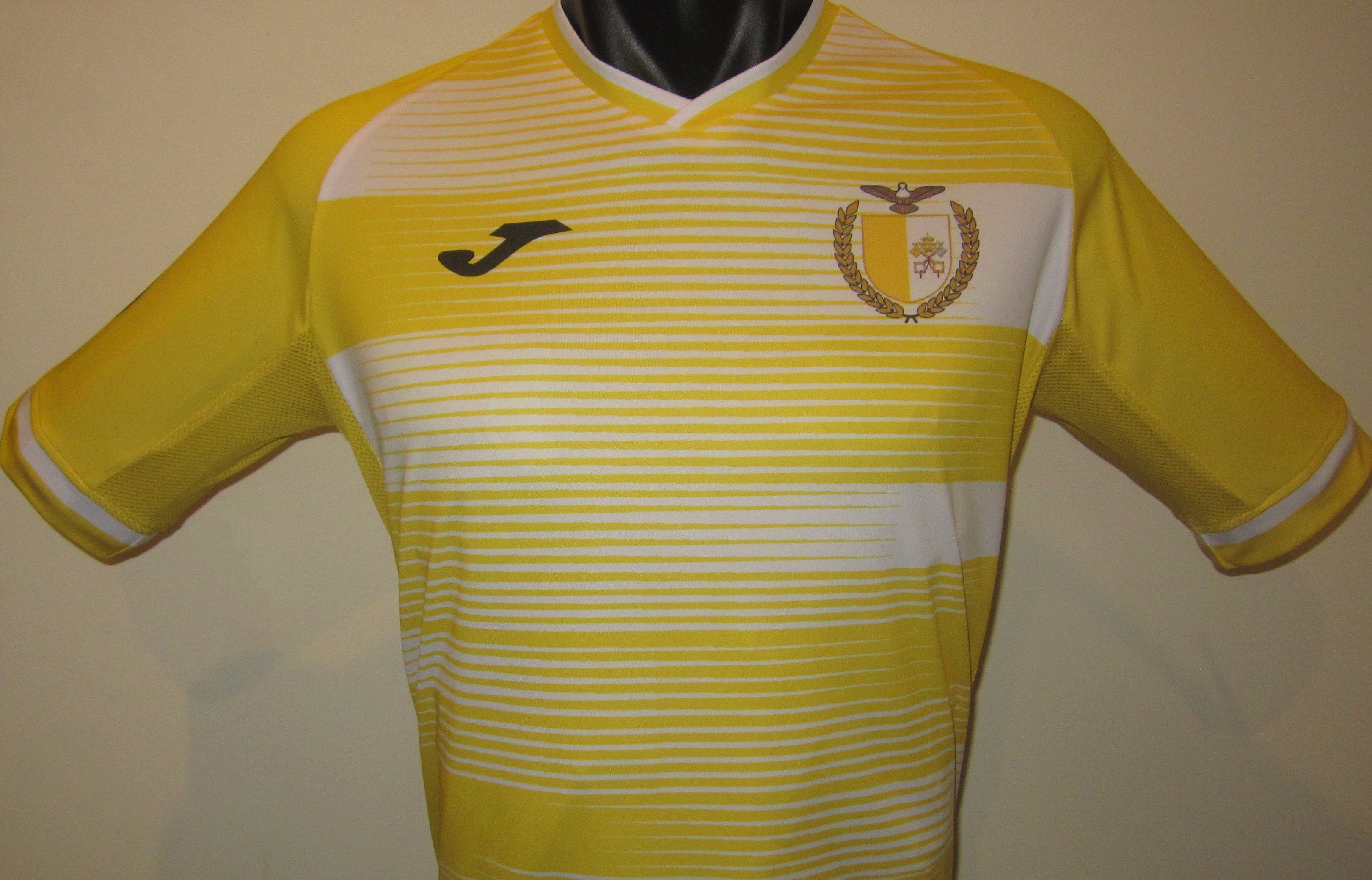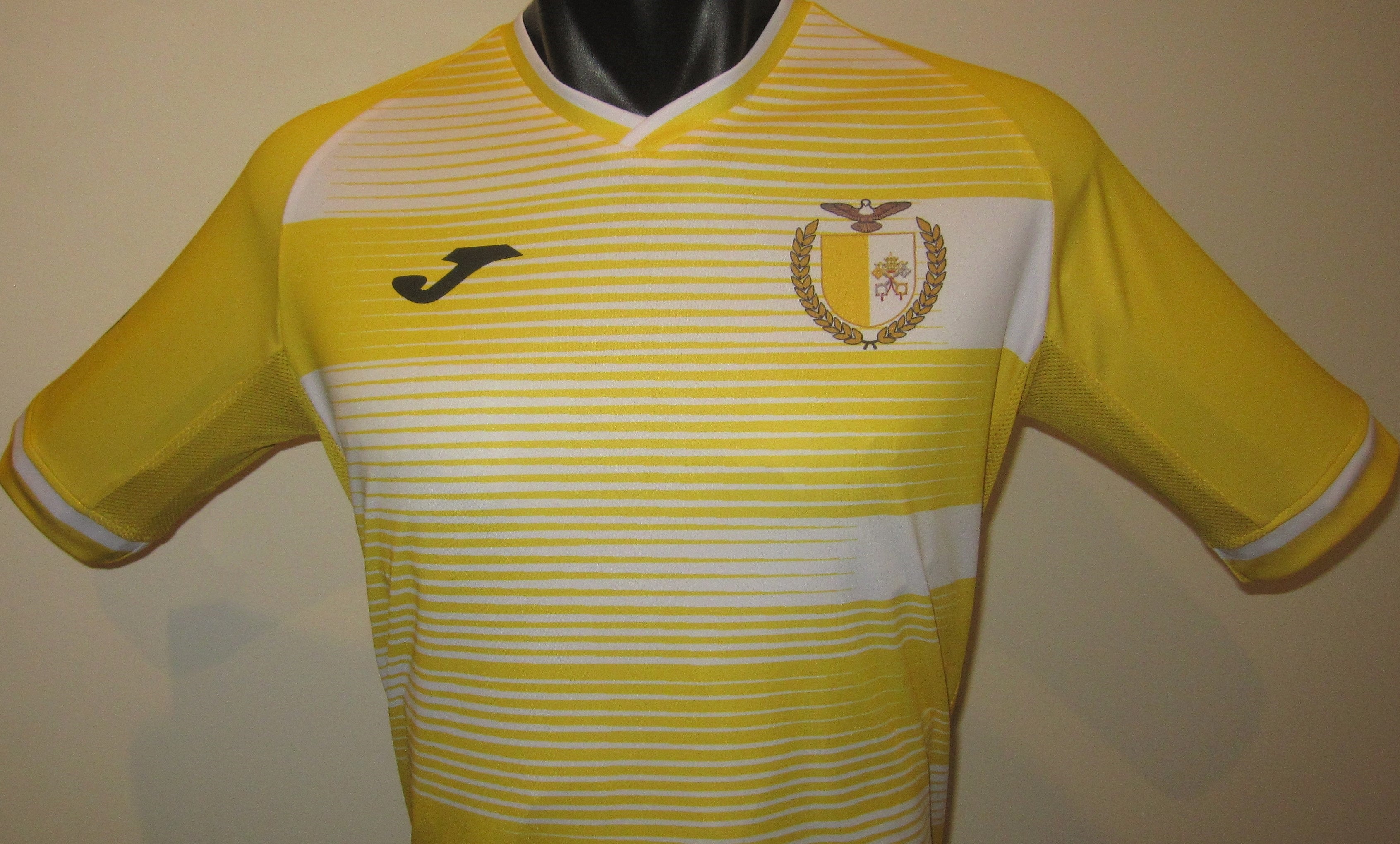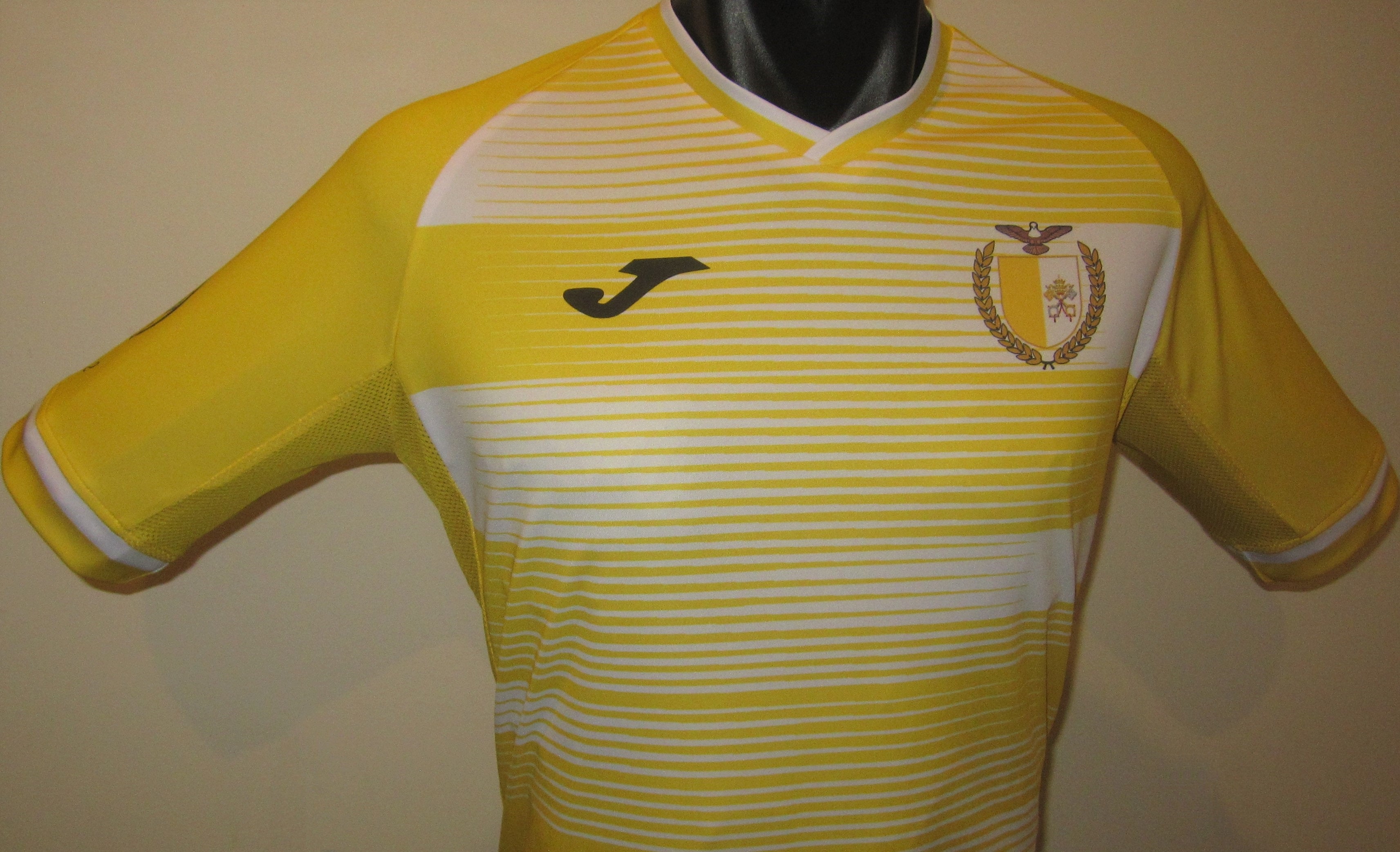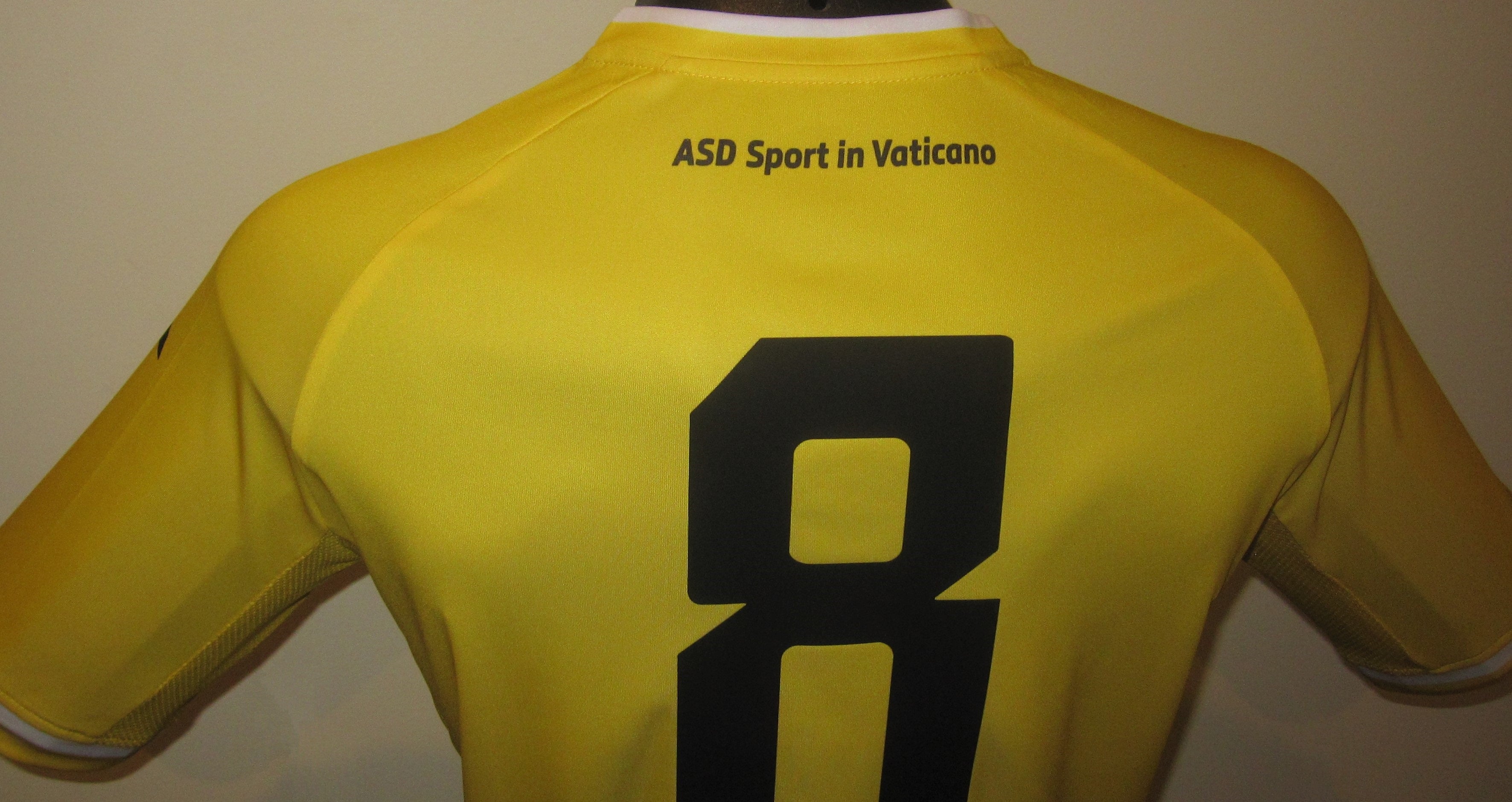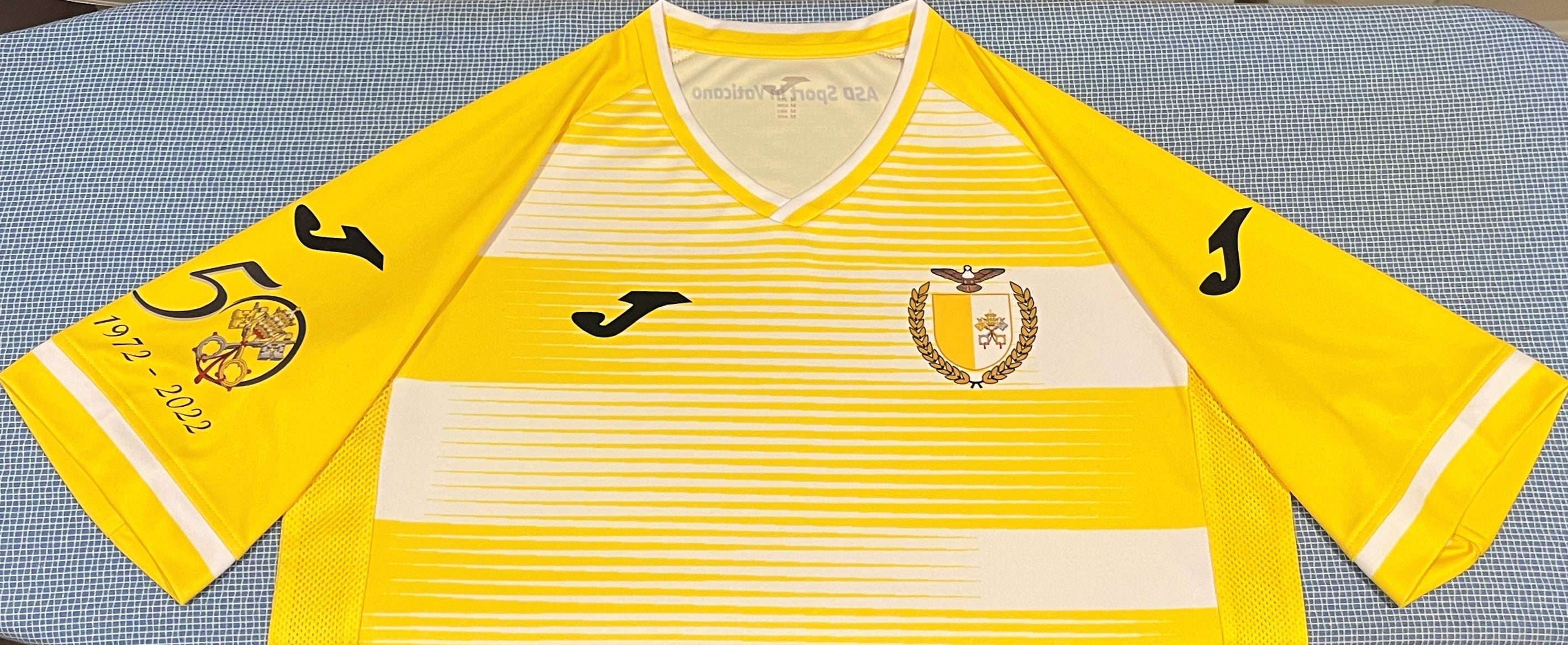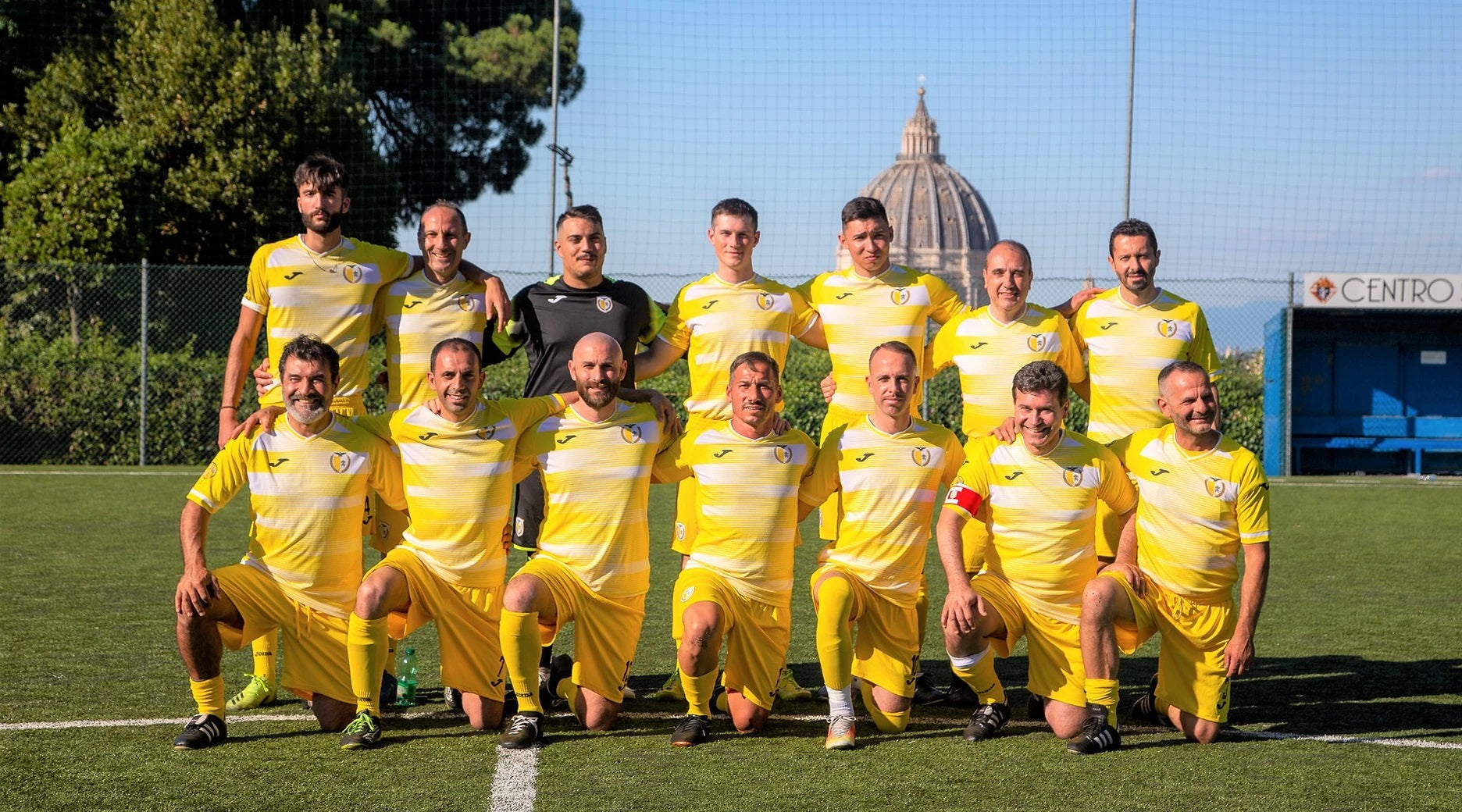 Vatican City 2022 Home (#8- PERINELLI) Jersey/Shirt
This is a Joma Vatican City national team 2022 home jersey featuring the number of captain Roberto Perinelli.
Vatican City are one of the world's few independent states to not be a member of FIFA, however with a population of only 1,000 their national team is limited to infrequent friendly matches against fellow non-FIFA national teams as well as assorted club sides. Although the Vatican City are technically eligible to become FIFA and UEFA members, they have continued to remain an amateur side. Their last official fixture was in 2019 when they drew 2-2 with the Raetia national team, with the match being played at the Campo Pio XI, the picturesque home ground of Vatican football, known for having a clear view of Saint Peter's Basilica. Their team consist entirely of employees of the Vatican, most notably members of the Pontifical Swiss Guard, who are charged with protecting the pope.