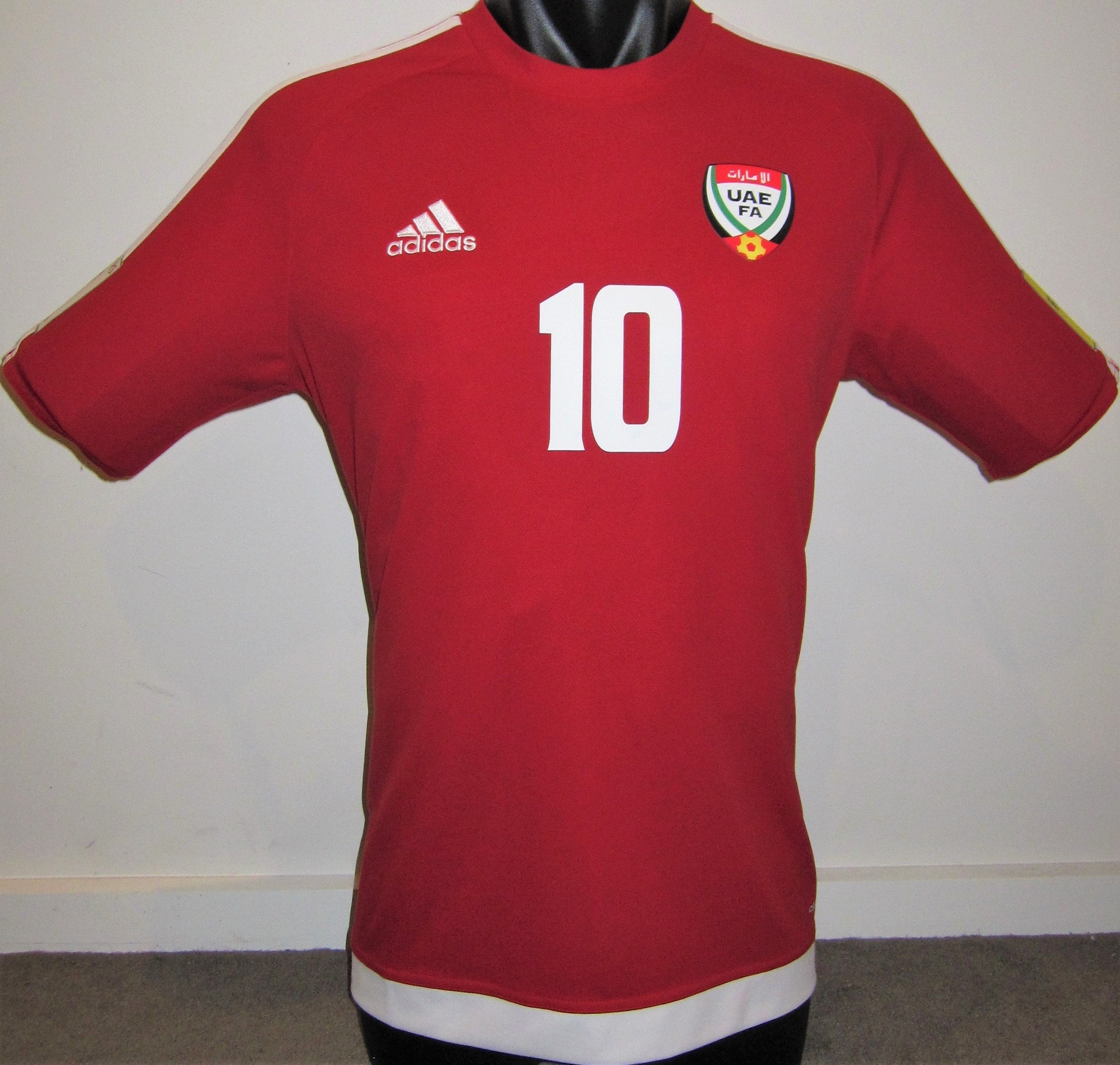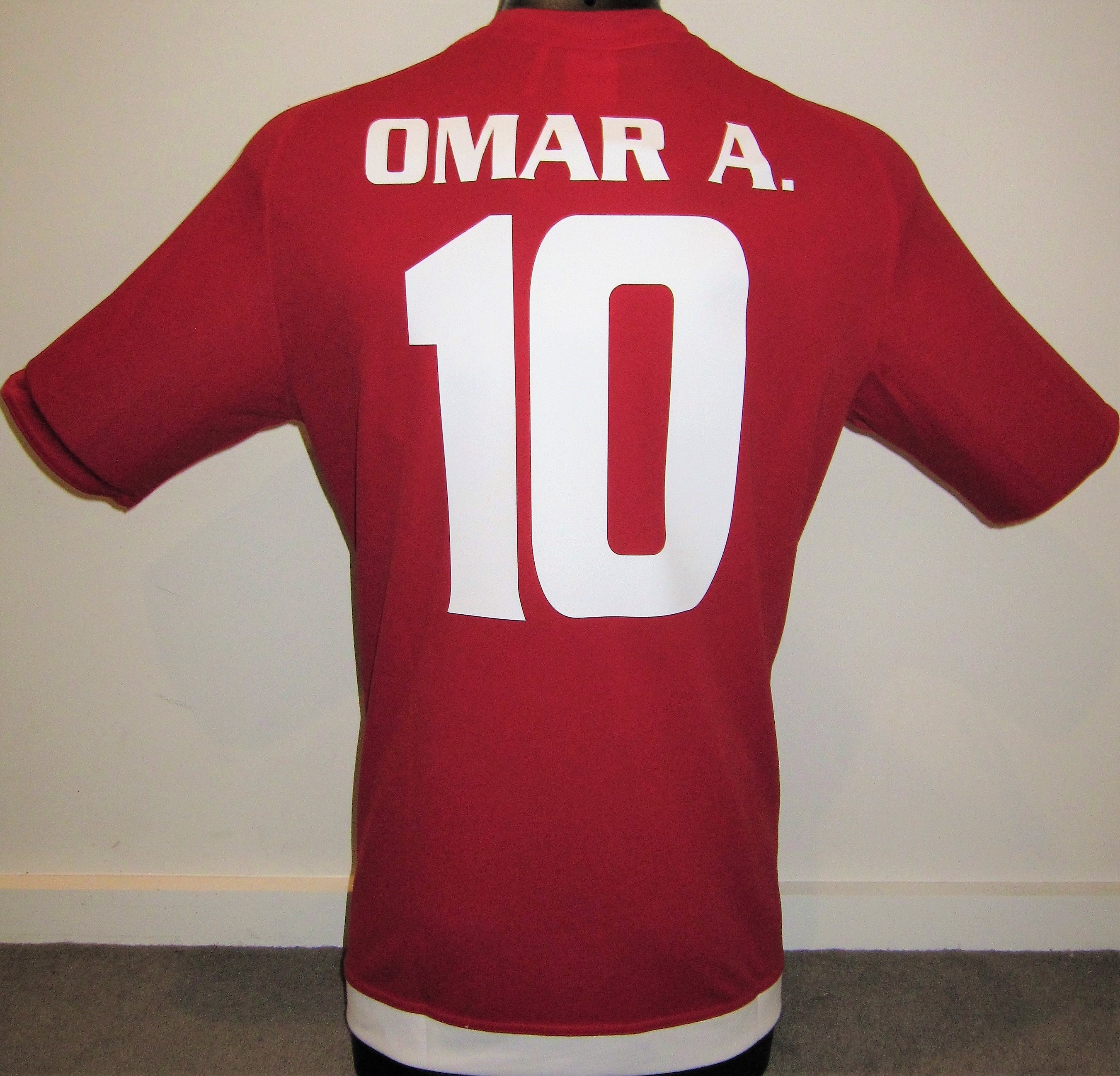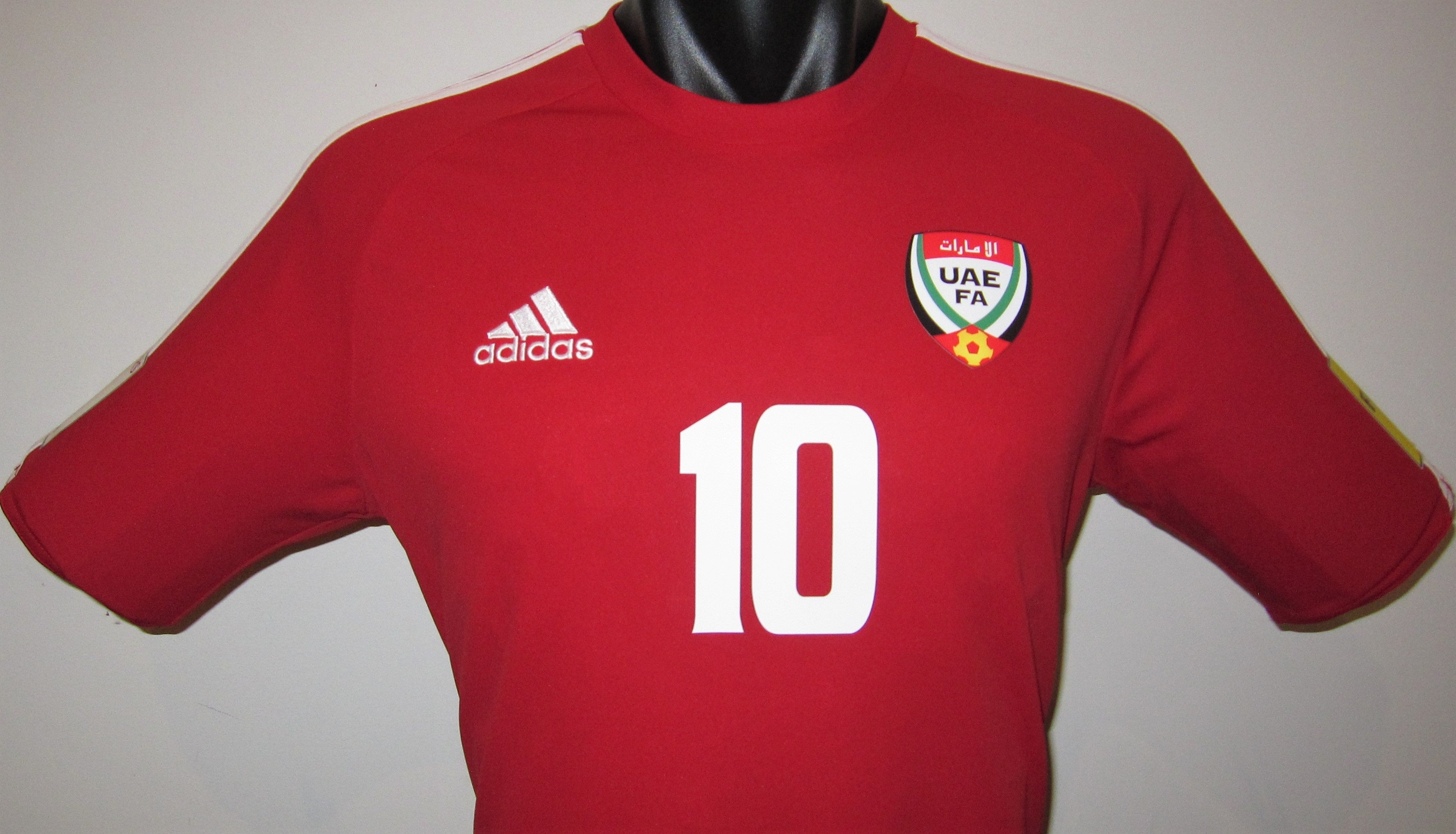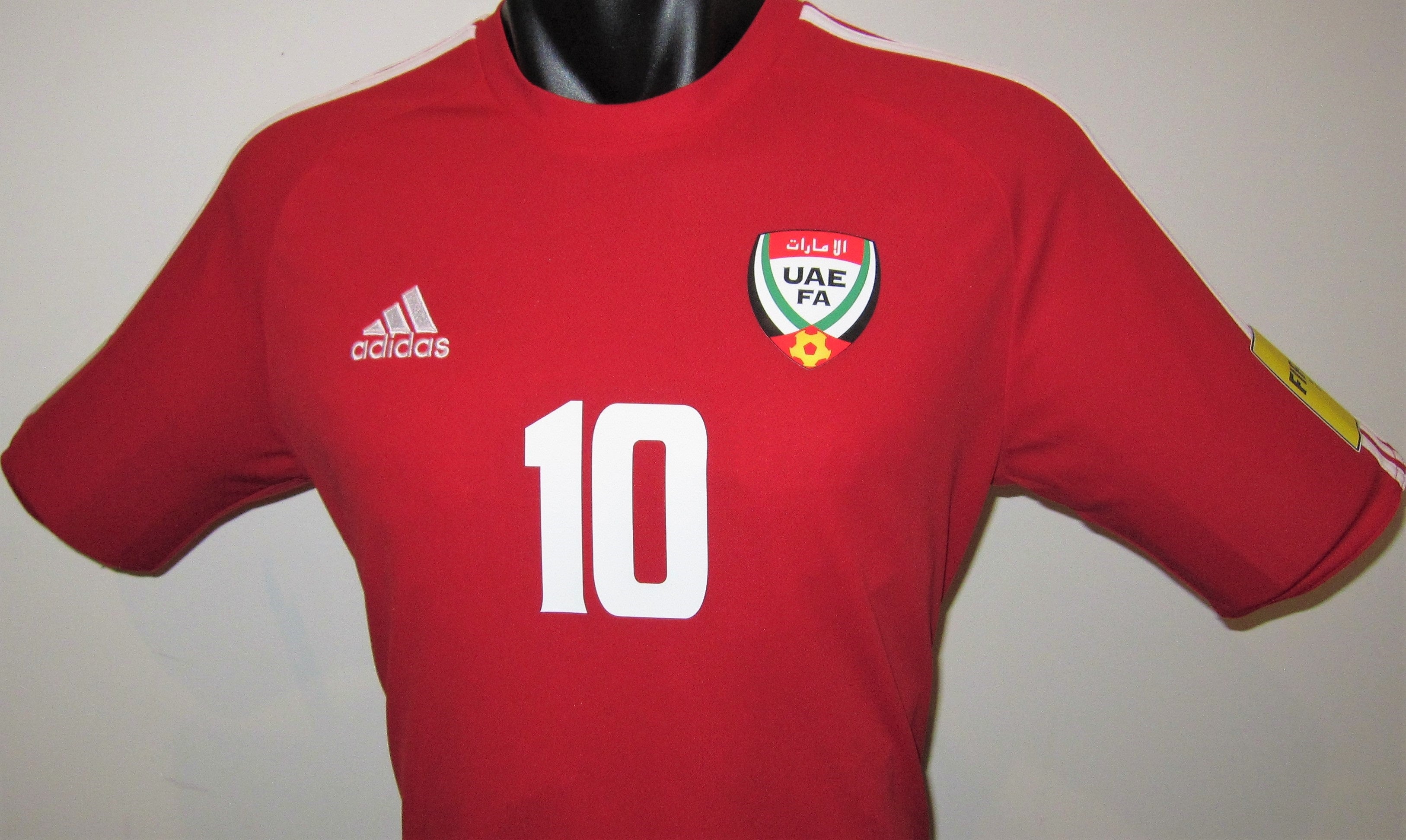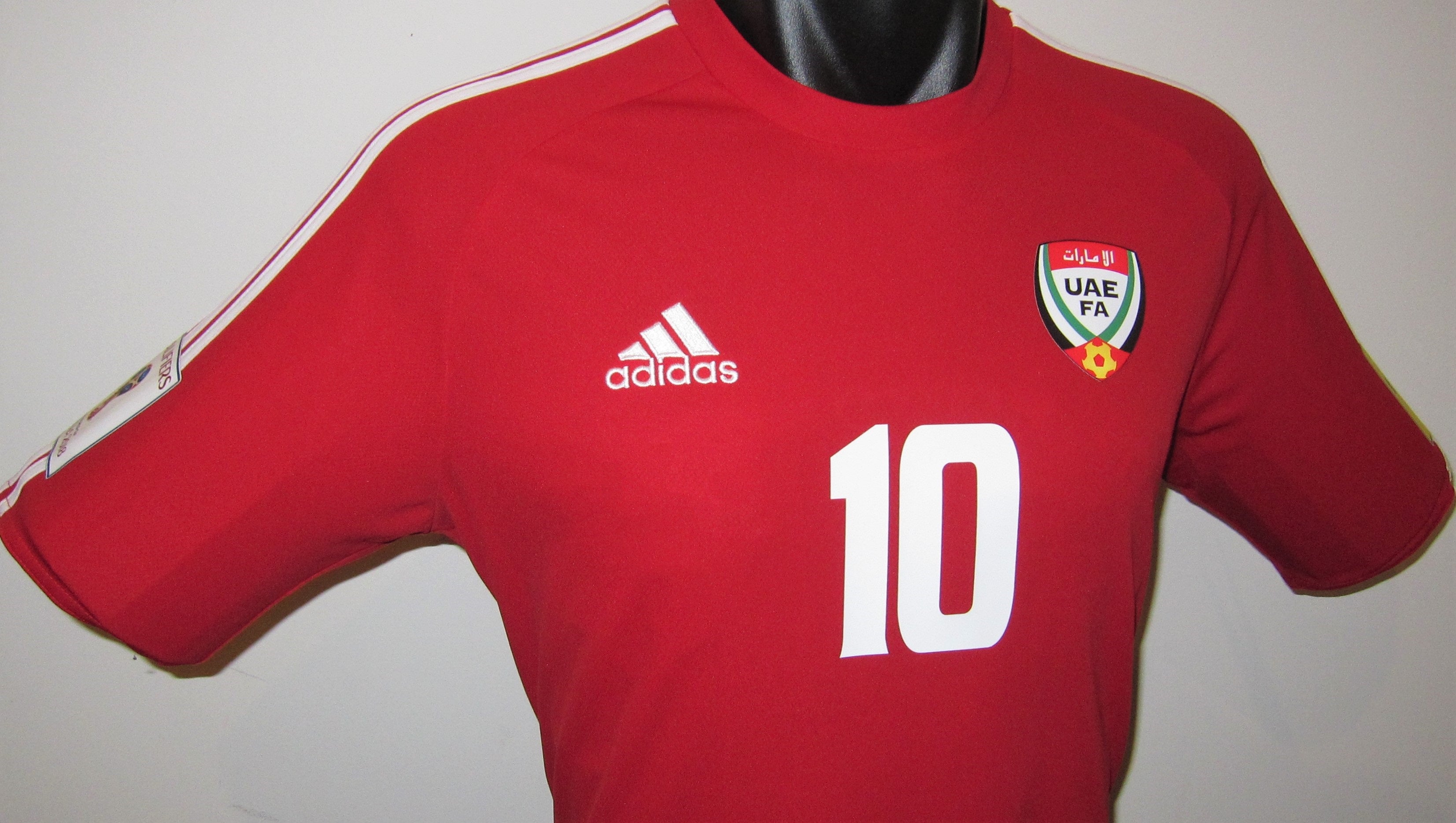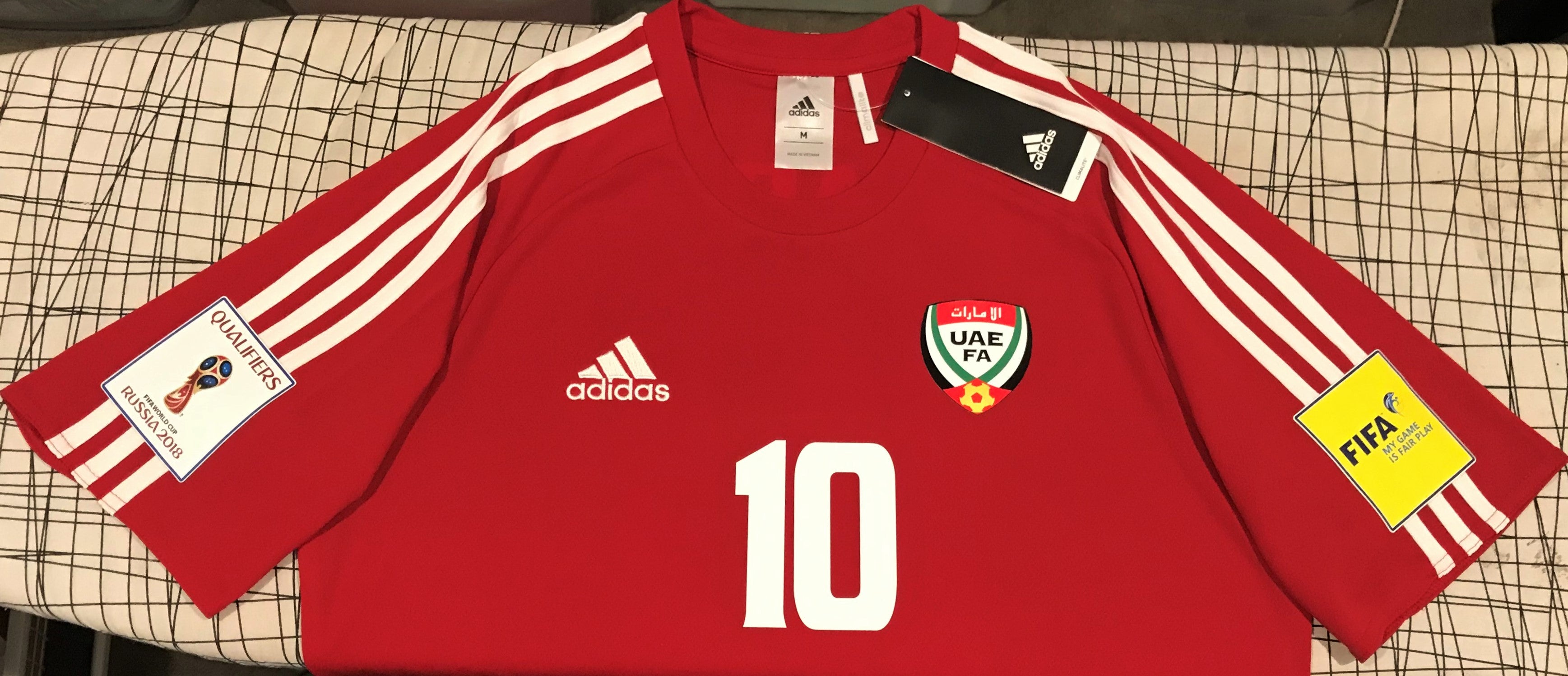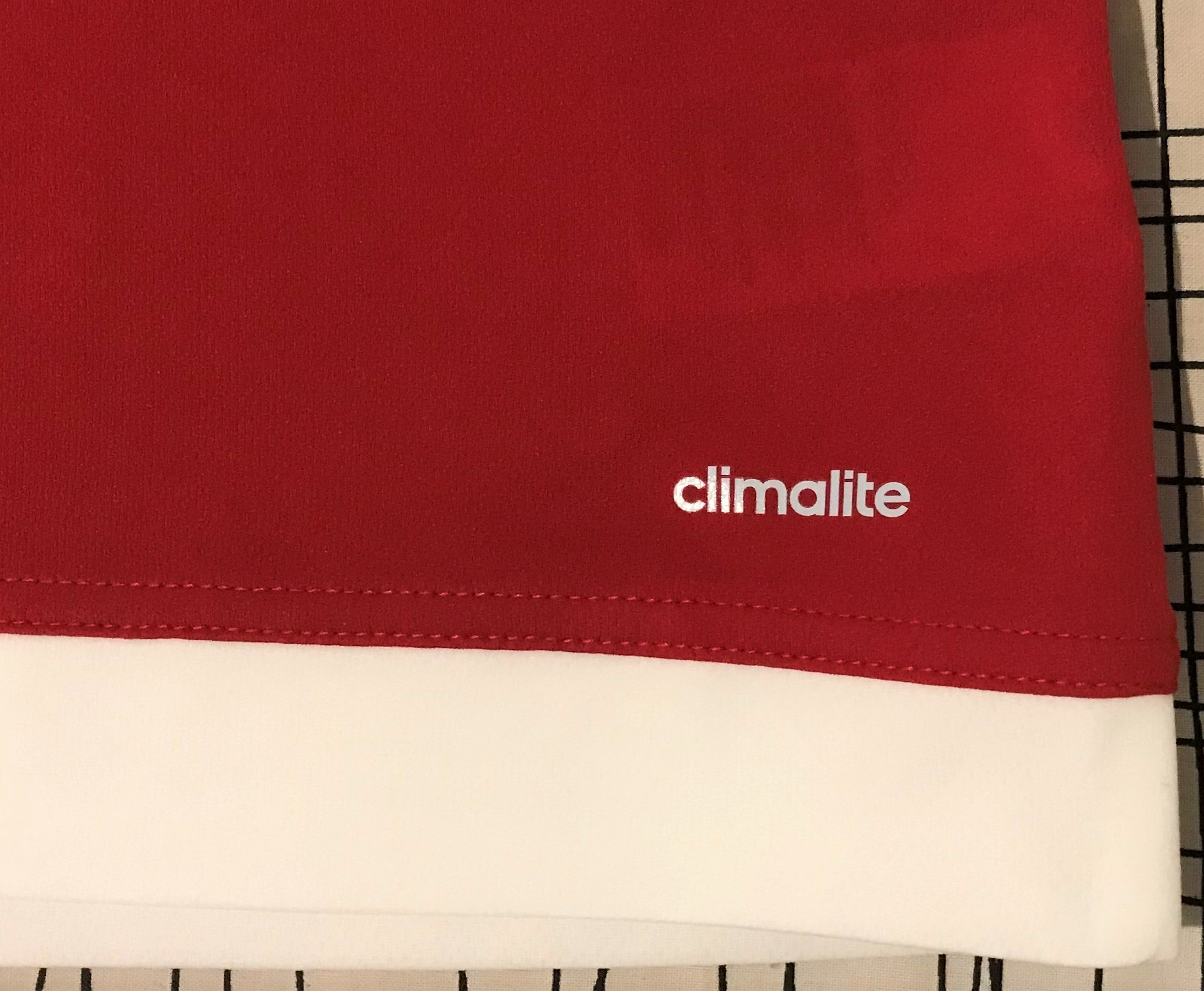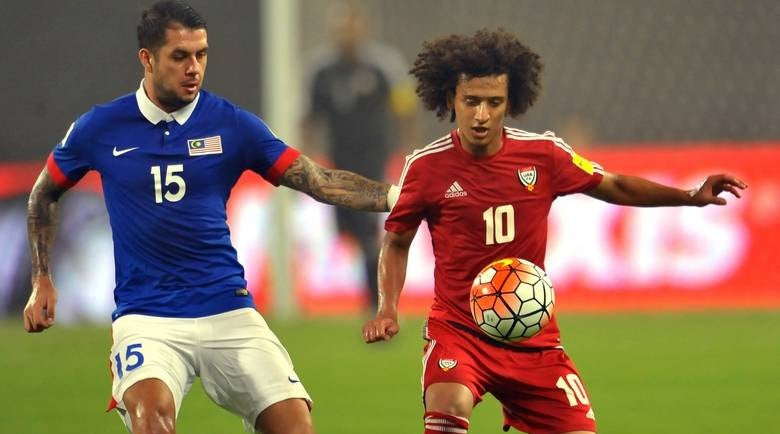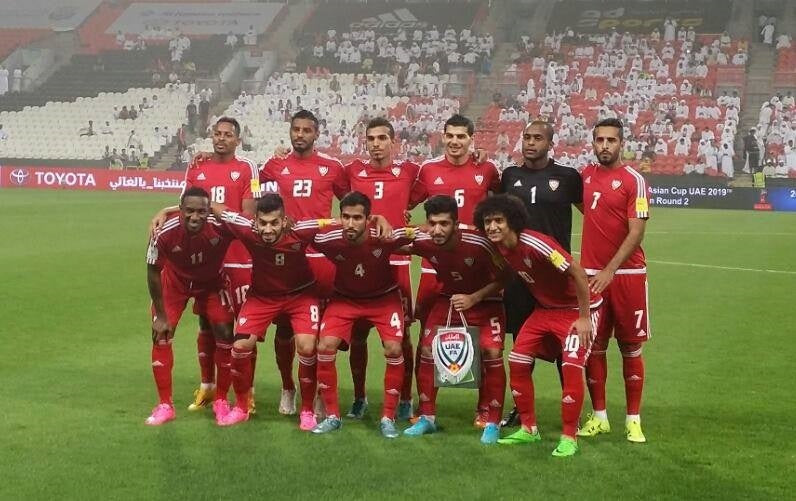 United Arab Emirates 2015 Away (OMAR A. #10) Jersey/Shirt
This is an Adidas United Arab Emirates national team 2015 away jersey featuring the name and number of star midfielder Omar Abdulrahman.
The UAE national team achieved some success in the 1990s by qualifying for the 1990 World Cup and finishing second in the 1996 Asian Cup, however since then the team had struggled many years before rising again in 2015. This tournament saw them stun defending champions Japan in the Quarter-Finals with a victory on penalties before losing to eventual champions Australia in the semi-finals to finish in 3rd place.
Omar Abdulrahman is widely considered to be the UAE's greatest-ever player as well as the one of the most talented to ever emerge from the Gulf region. He first played for Al-Ain's senior team in 2009 at the age of 17 and soon became an elite player that had the ability to make it in Europe. In 2012, Omar trialled at Manchester City and reportedly the club attempted to sign him, however were unable to due to work permit issues. He stayed at Al-Ain until 2018 and led the club to 4 league titles in addition to winning the league MVP award 4 times. In mid-2018 he joined Saudi powerhouse Al-Hilal, however suffered a major knee injury early in the season causing him to be sidelined for 12 months. After returning from injury, he made a surprise move to UAE giants Al-Jazira, joining the club for the 2019/20 season. At international level, he has been an integral part of the UAE national team since debuting in 2011 and has played a total of 74 matches, scoring 11 goals. The highlight of his international career was his eye-catching performances at the 2015 Asian Cup, where he was one of the players of the tournament.