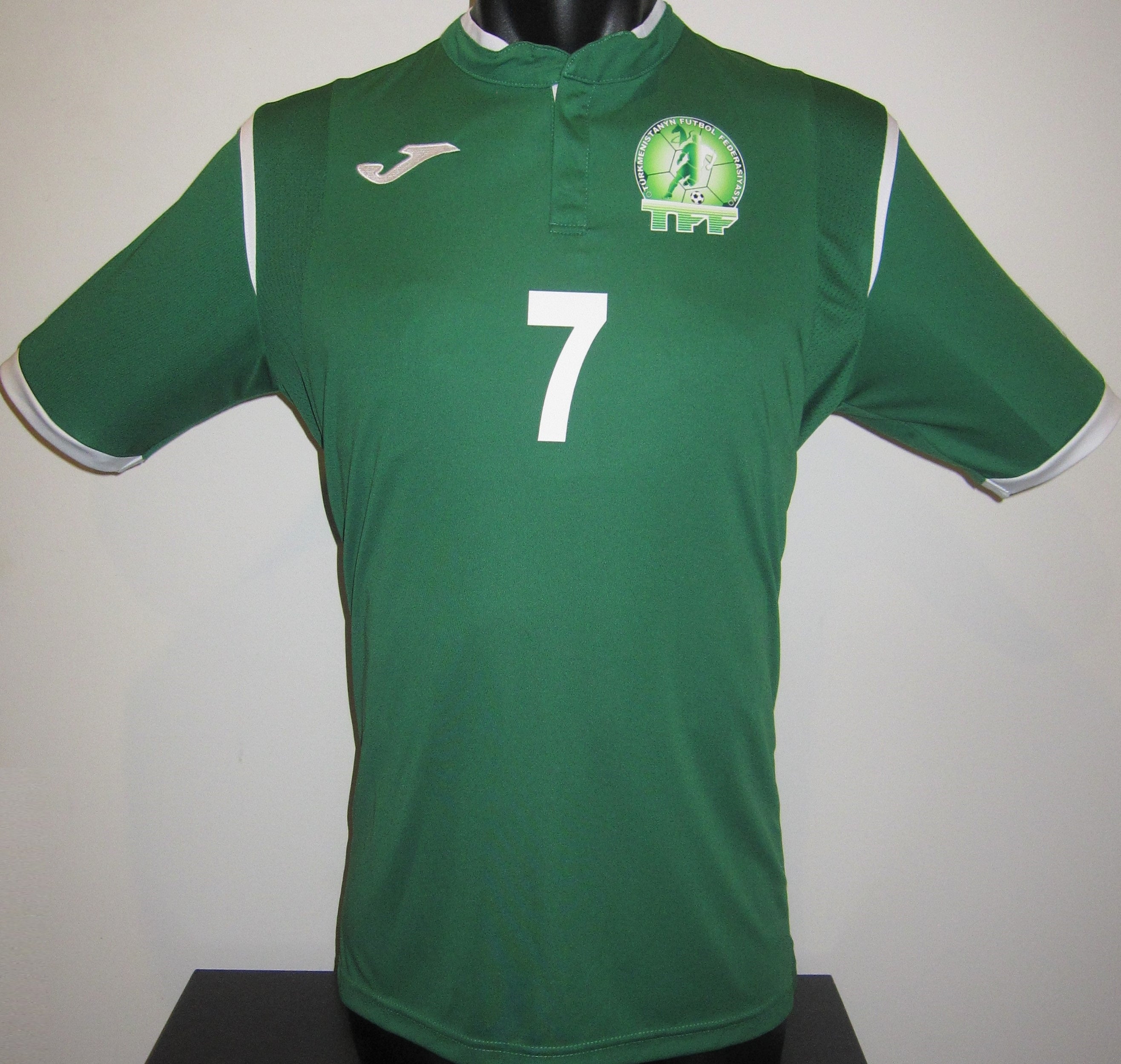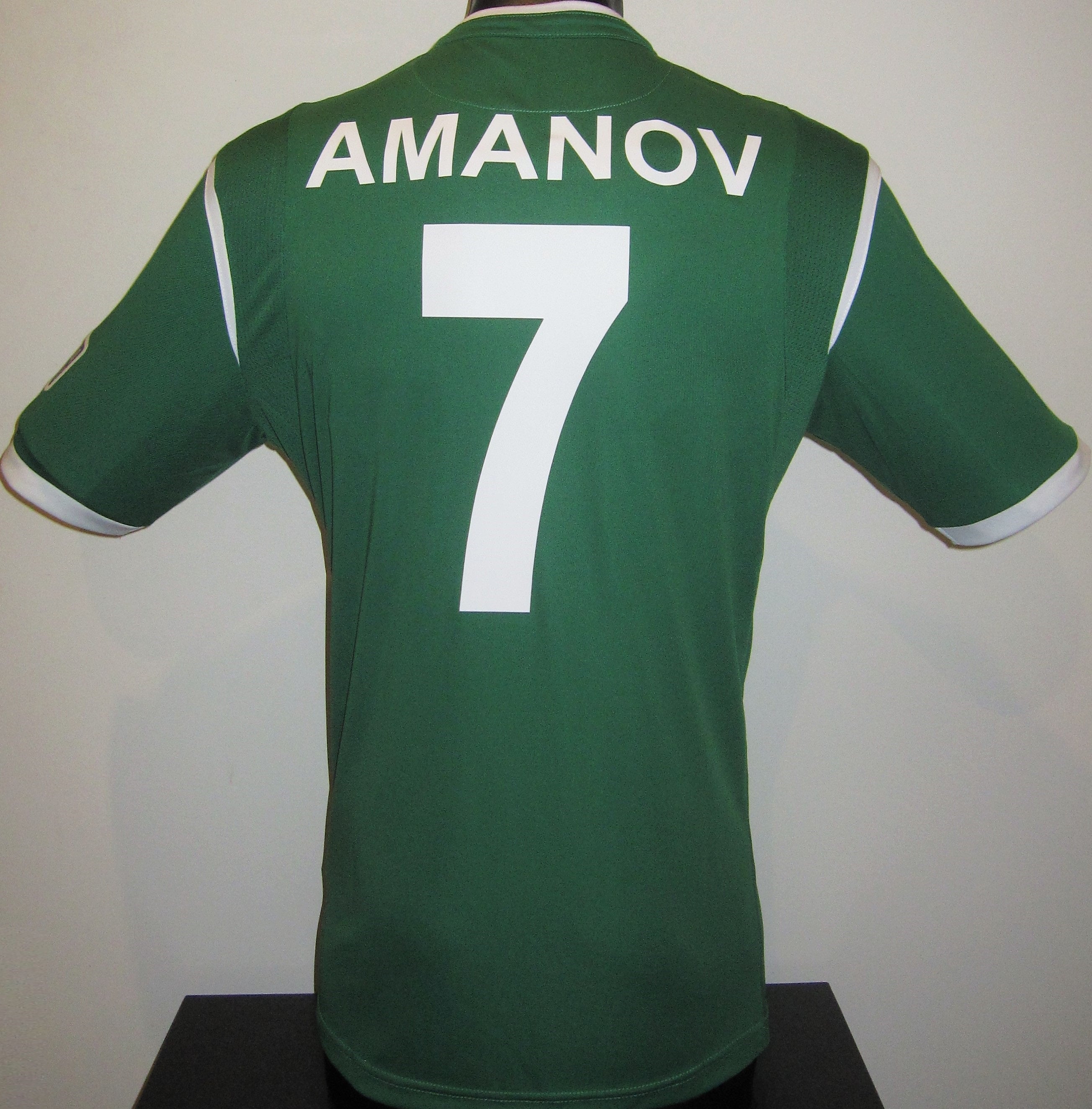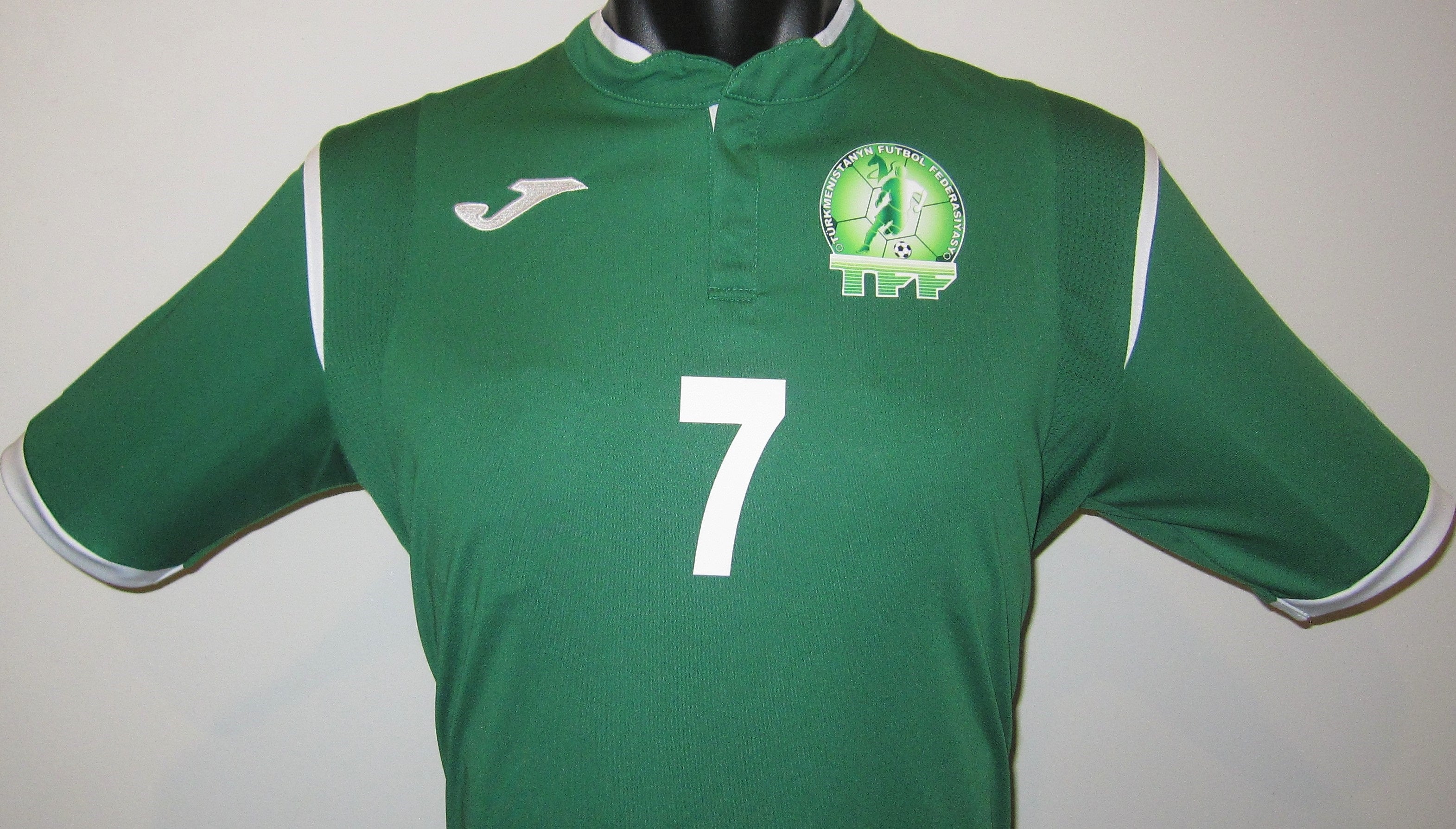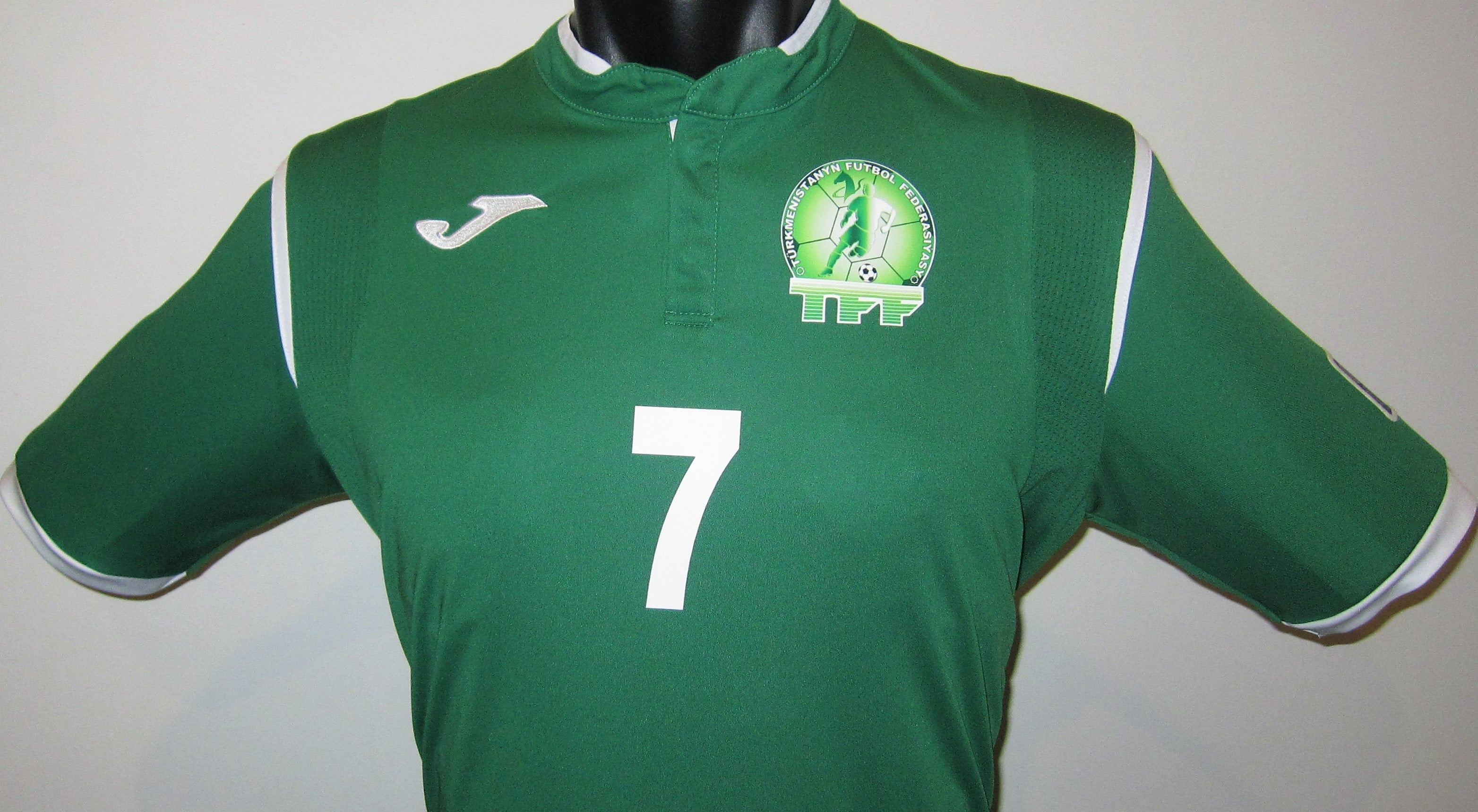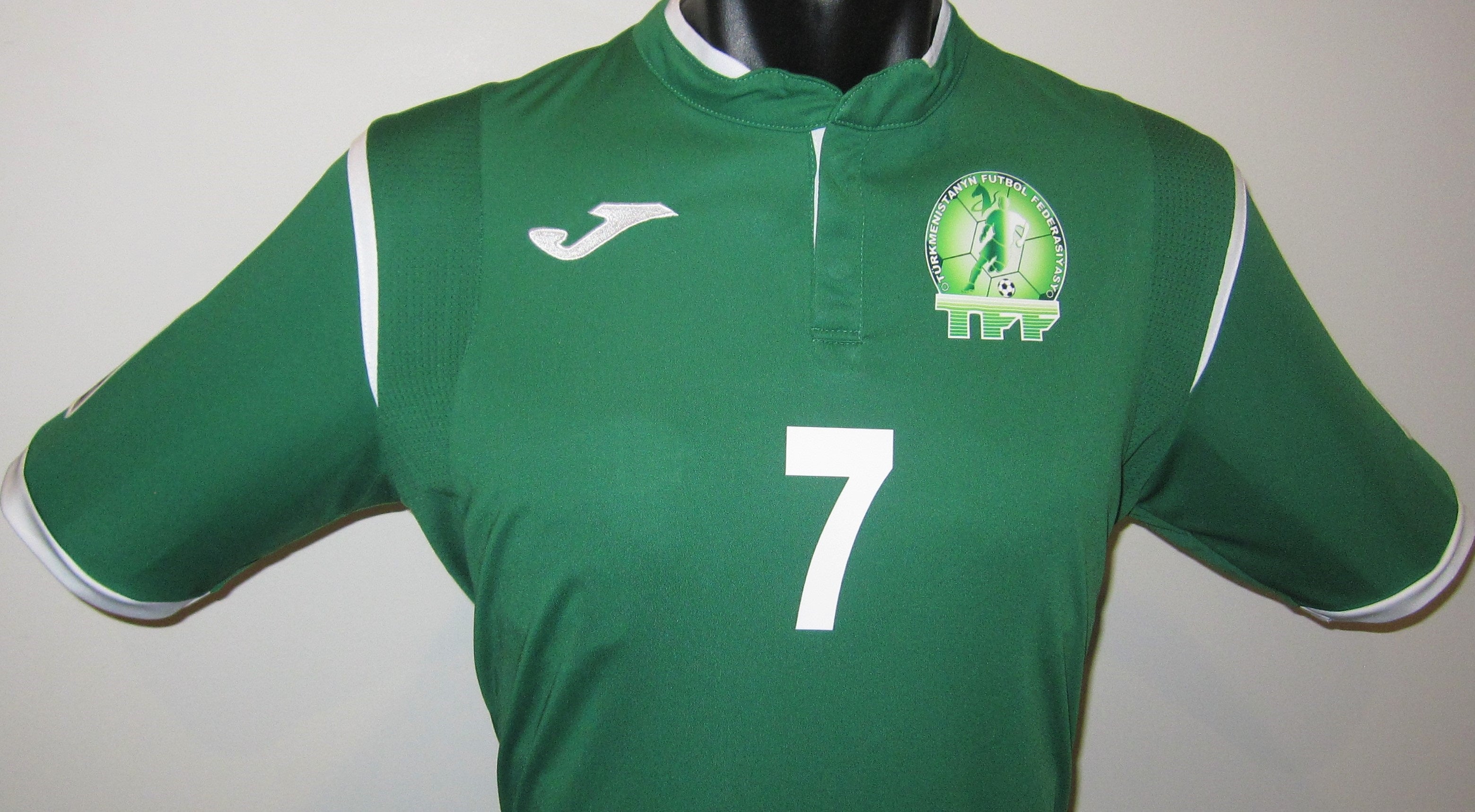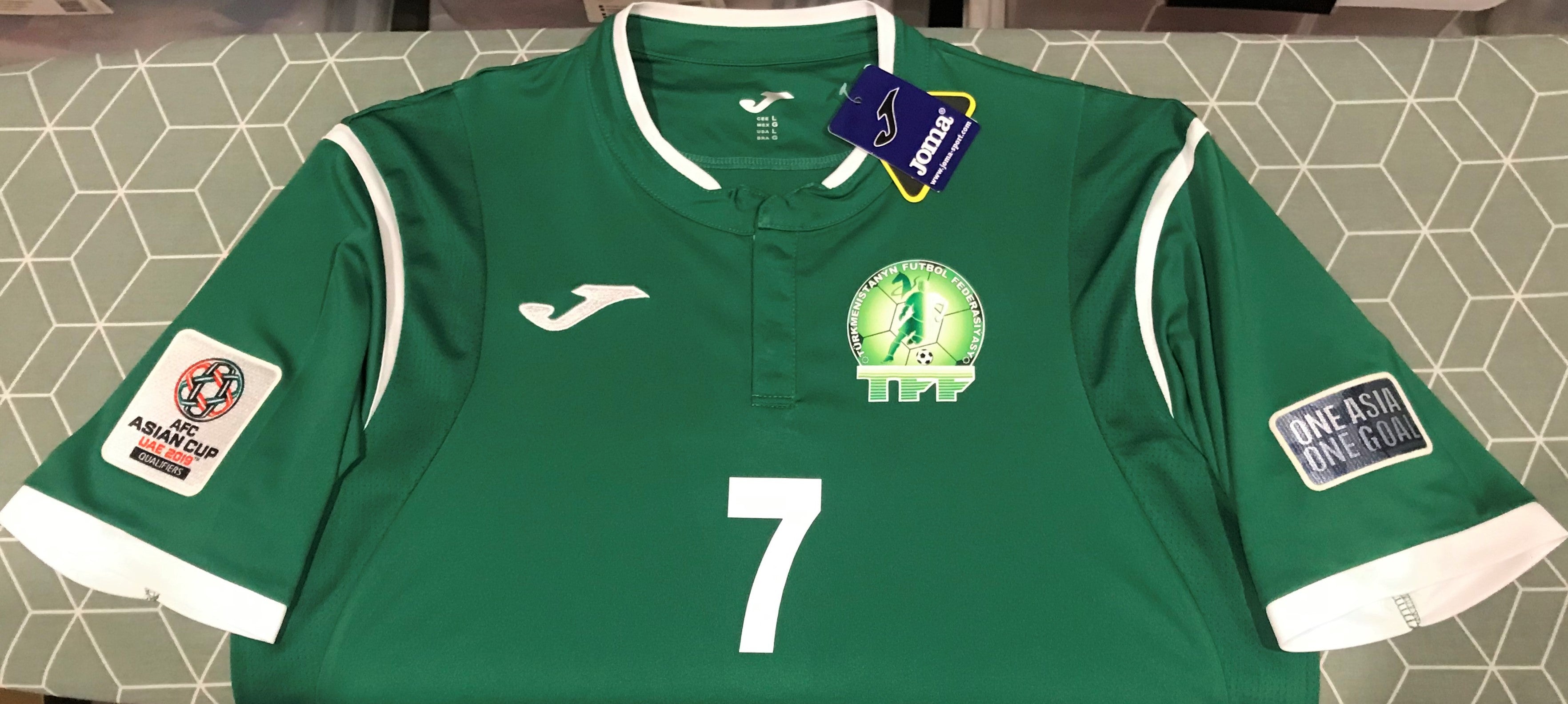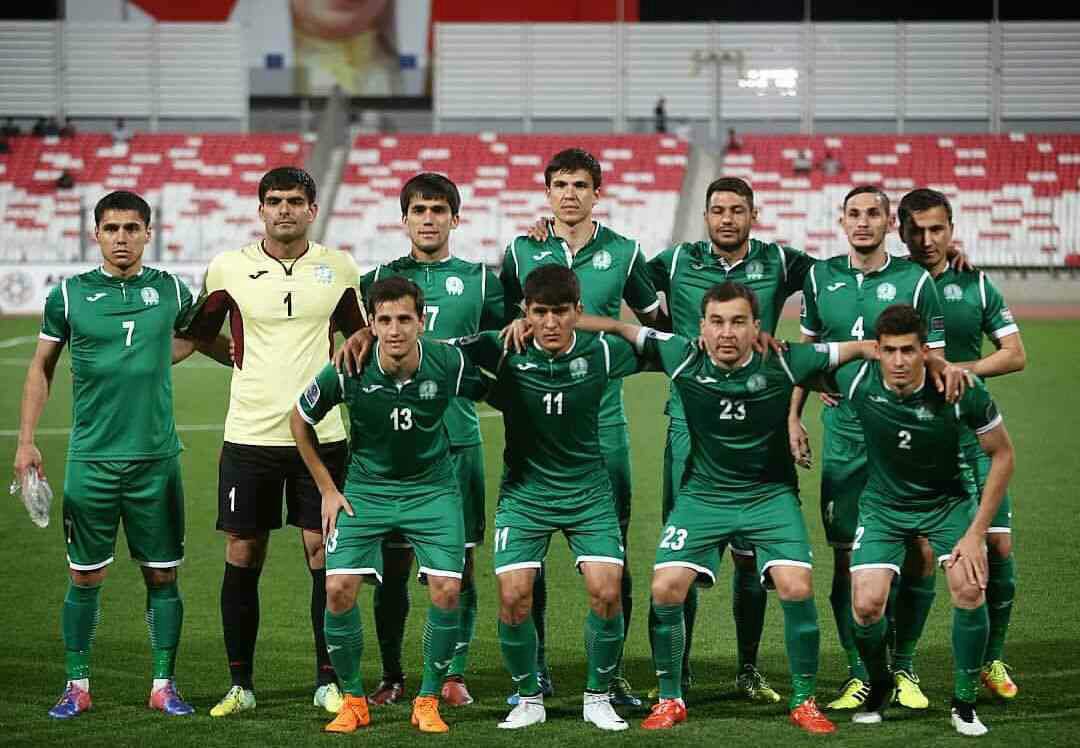 Turkmenistan 2018 Home (AMANOV #7) Jersey/Shirt
This is a Joma Turkmenistan national team 2018 home jersey featuring the name and number of star midfielder and captain Arslanmyrat Amanov.
Until the past few years, Turkmenistan were one of the weaker teams in the AFC region, however a recent improvement has seen the team achieve the strongest results in their history. Despite an Asian Cup appearance in 2004, there were few moments of success for the 'Akhal-Teke's' however after growing momentum through successful runners-up finish in the 2010 & 2012 editions of the AFC Challenge Cup, Turkmenistan once again qualified for the Asian Cup in 2019. Despite their inexperienced squad losing all three matches, they almost caused a huge upset after a hard-fought 3-2 loss in their opening match against Japan.
Arslanmyrat Amanov is one of the greatest Turkmen footballers of the modern era and the 31-year-old holds the all-time most caps record for the national team, having played 49 international matches for Turkmenistan since his debut in 2009. Amanov is one of the few Turkmen footballers to play their club football outside of the domestic league and has had stints with clubs in Kazakhstan and Uzbekistan. Most recently he has played for various clubs in the Uzbekistan Super League including local giants Lokomotiv Tashkent and FC AGMK as well as current club Sogdiana Jizzakh. Amanov has been a prominent member of the Turkmenistan national team squad over the past decade and captained the team at the 2019 AFC Asian Cup. He has scored a total of 13 goals at international level, including the opening goal of match against Japan at the 2019 Asian Cup