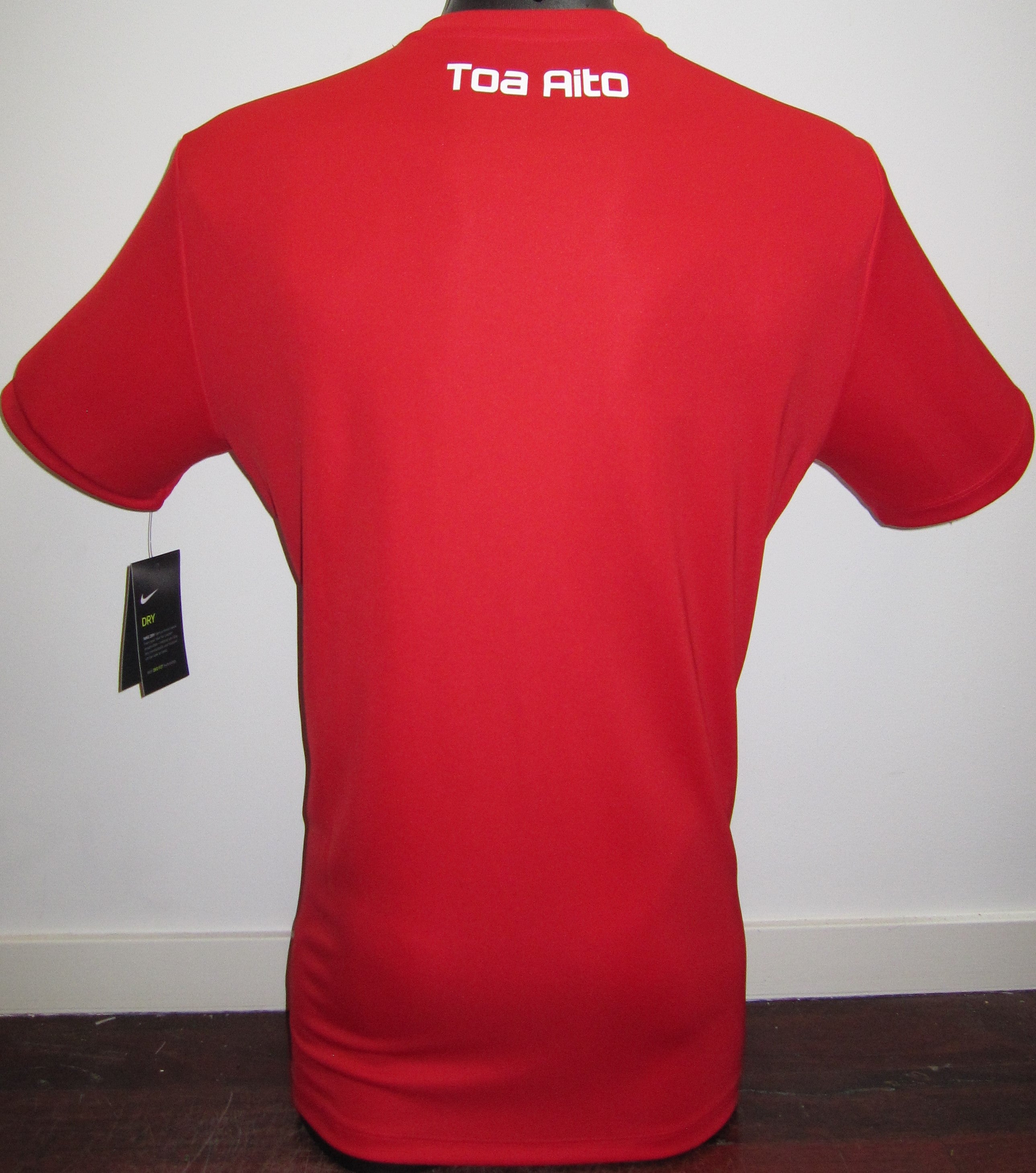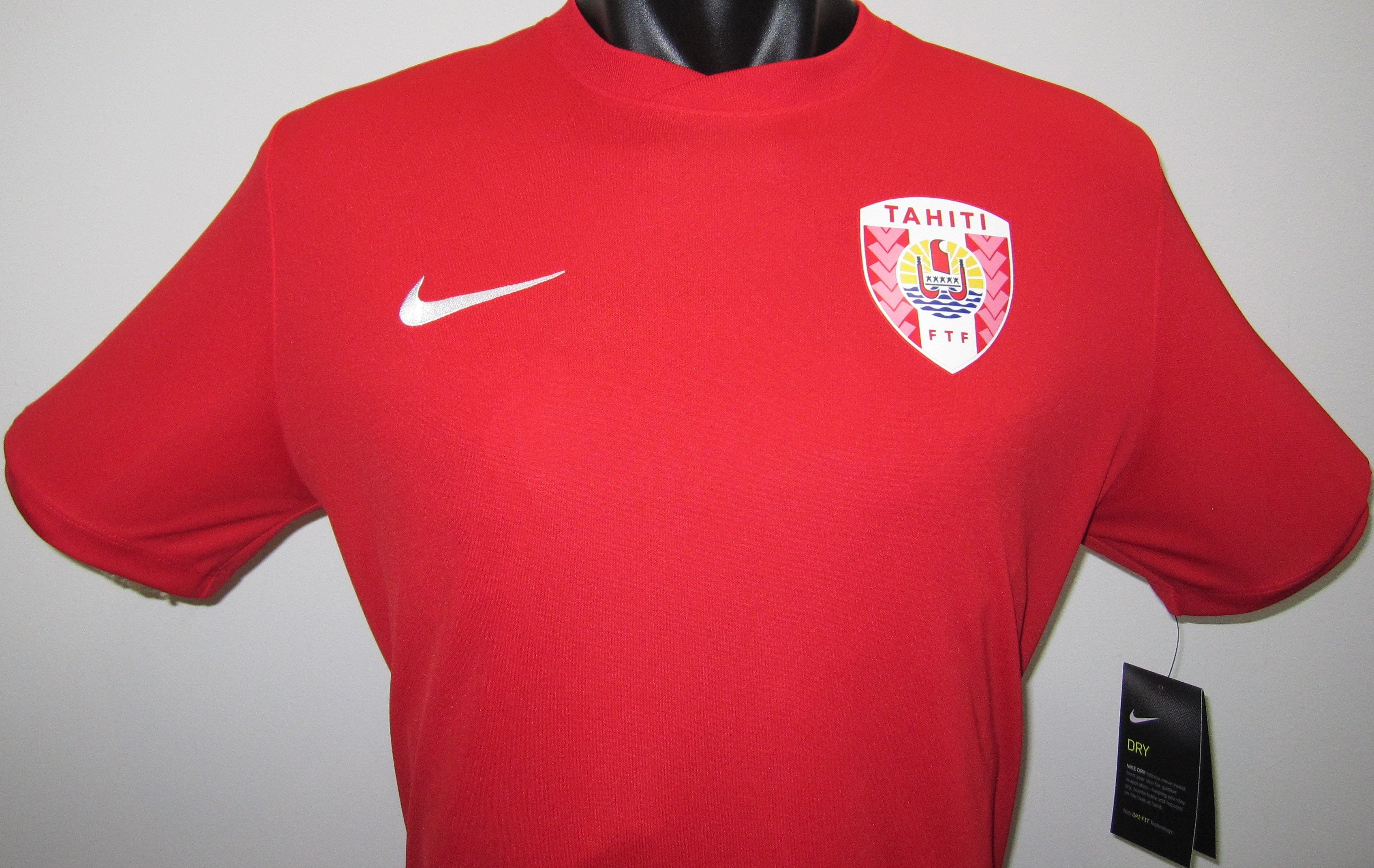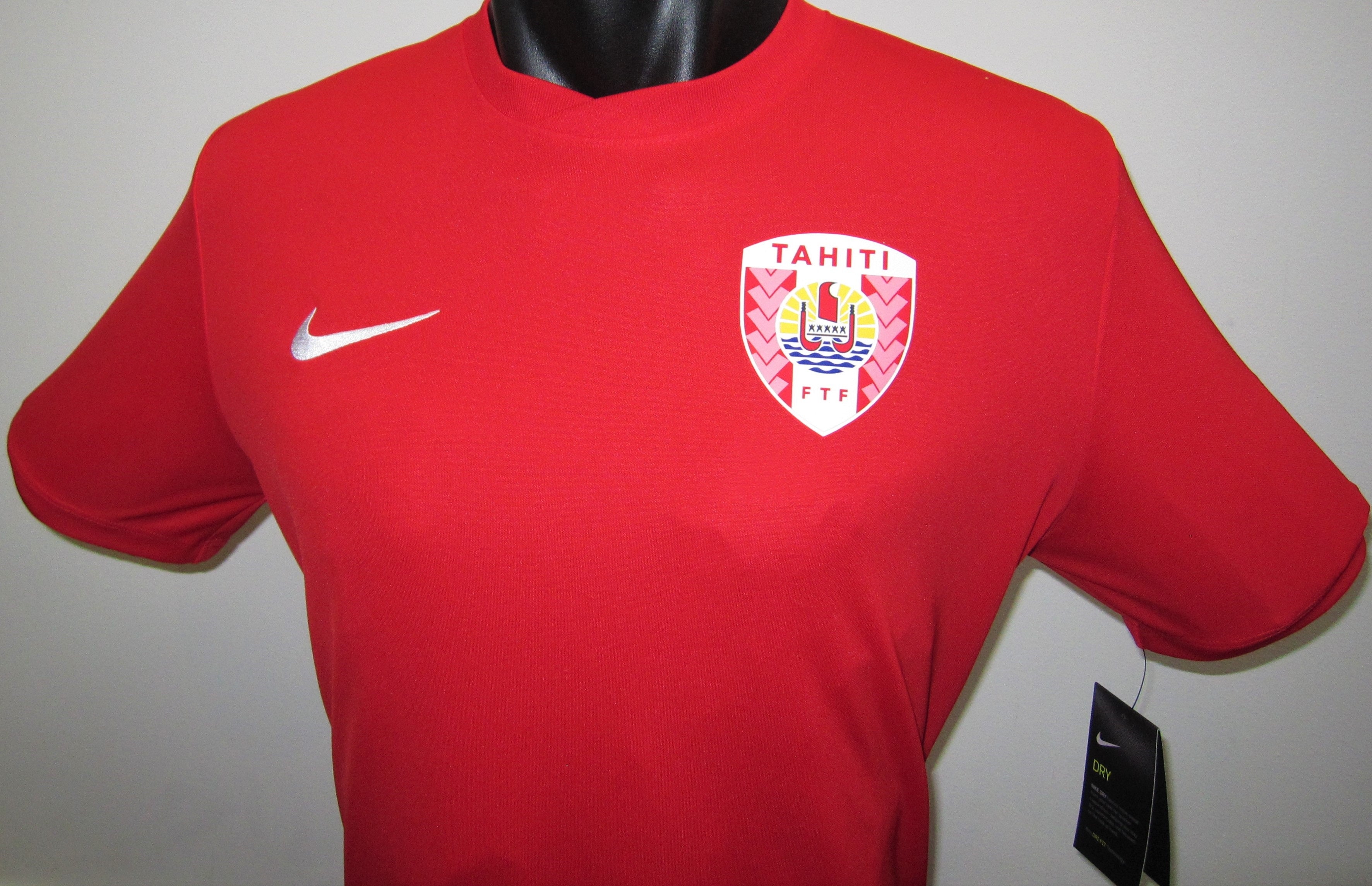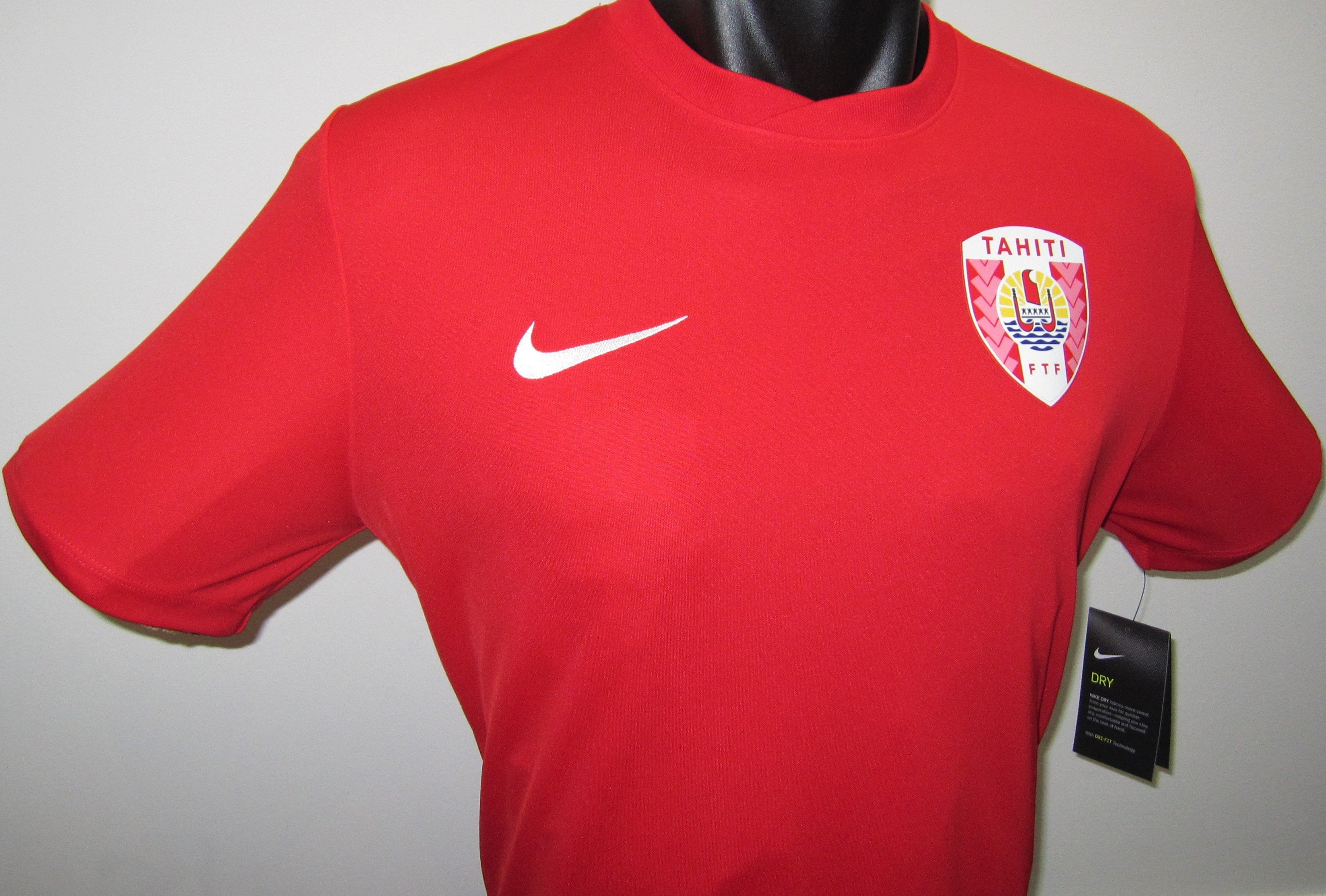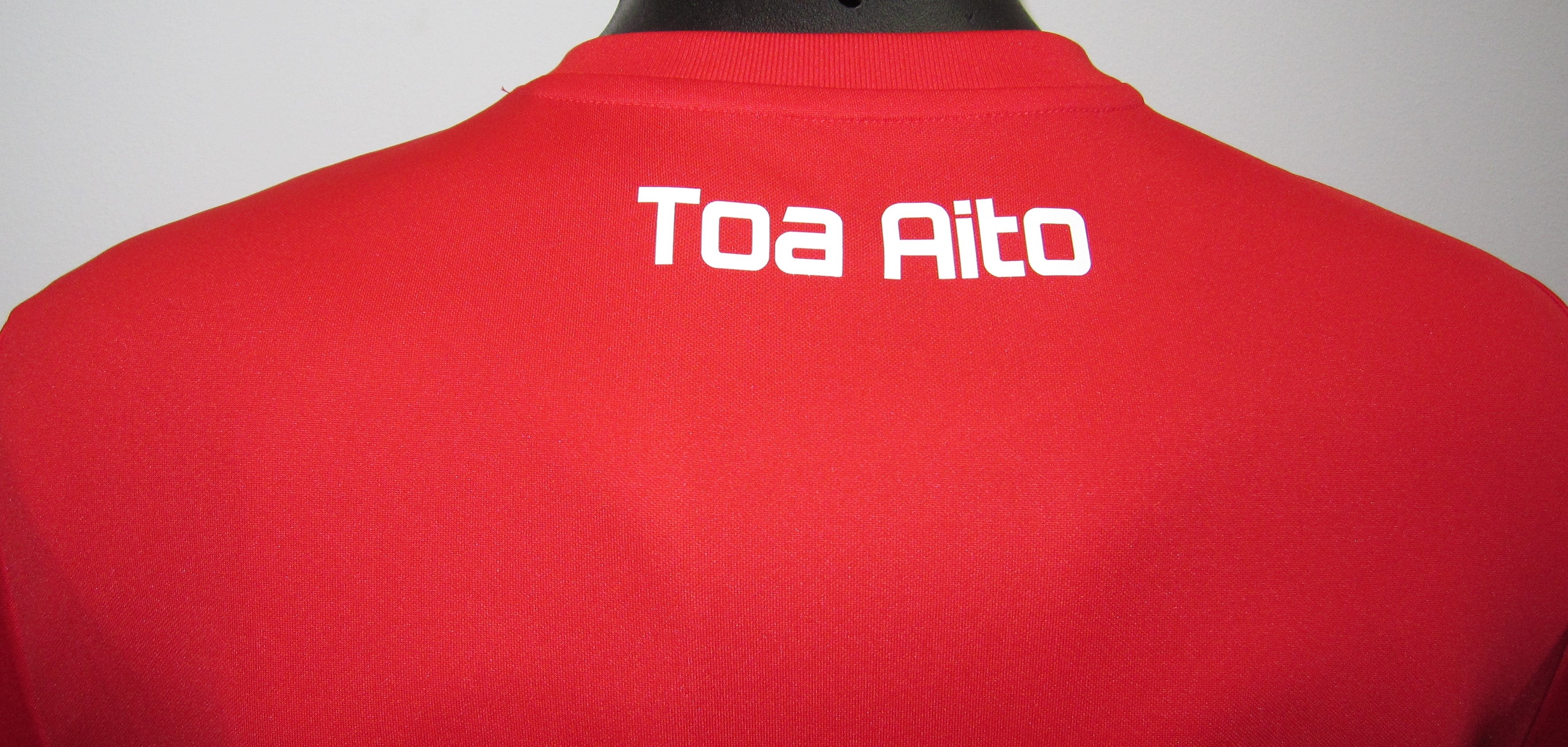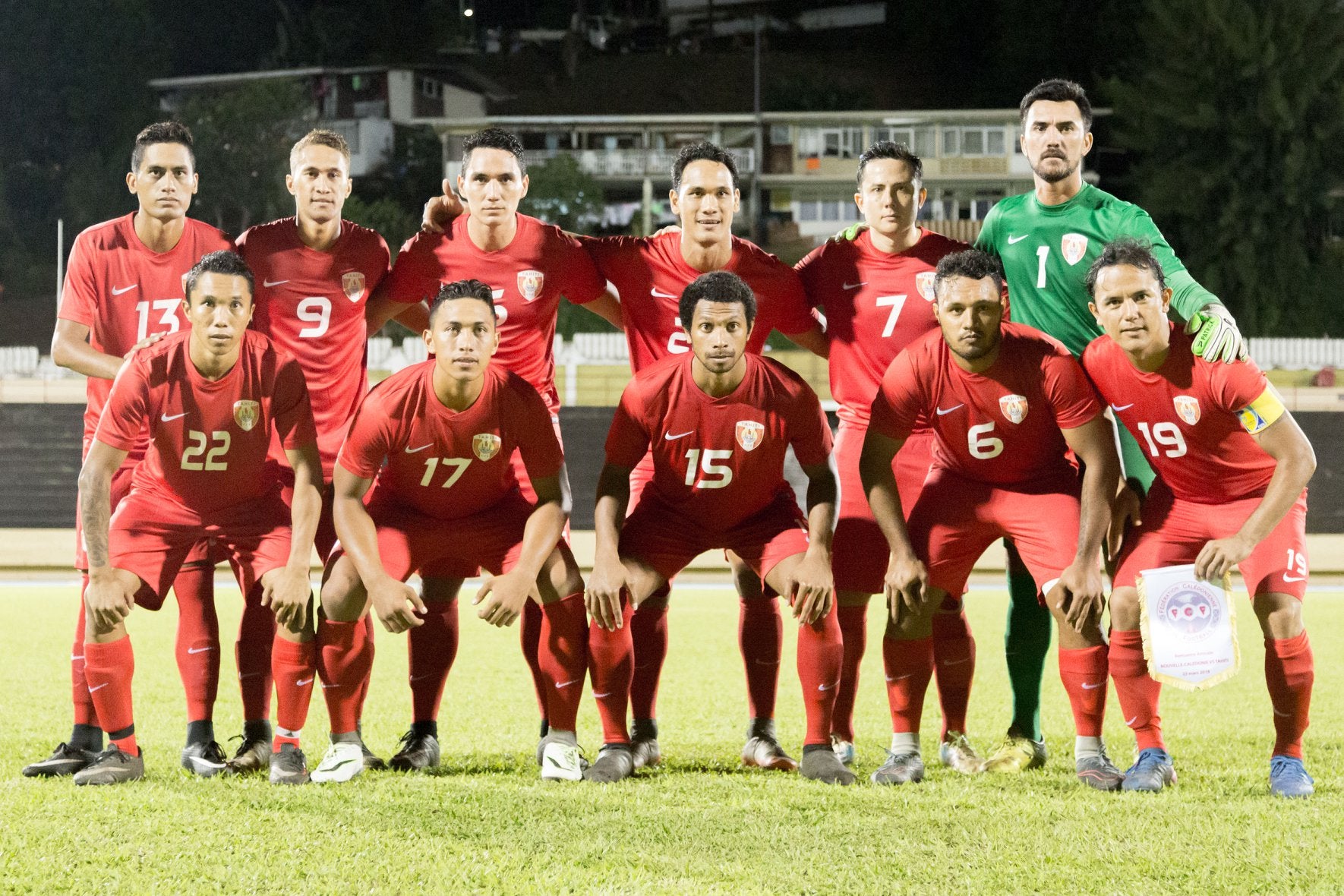 Tahiti 2018 Home Jersey/Shirt
This is a Nike Tahiti national team home jersey as worn by the team throughout the 2018 period.
Tahiti is traditionally one of the stronger footballing nations of the Pacific Islands, having the second-best record at the football section of the South Pacific Games, with five victories. Their greatest achievement however was winning the 2012 OFC Nations Cup title, becoming the first team other than Australia and New Zealand to win the competition. After finishing on top of their group, Tahiti defeated hosts Solomon Islands in the semi-final before a 1-0 victory against New Caledonia in the final, with star striker Steevy Chong Hue scoring the winning goal. This famous victory secured qualification for the 2013 FIFA Confederations Cup, where they would face some of the world's strongest teams. Despite being well beaten in all three group matches by Nigeria, Spain and Uruguay, Tahiti still greatly exceeded expectations and performed admirably throughout the tournament.