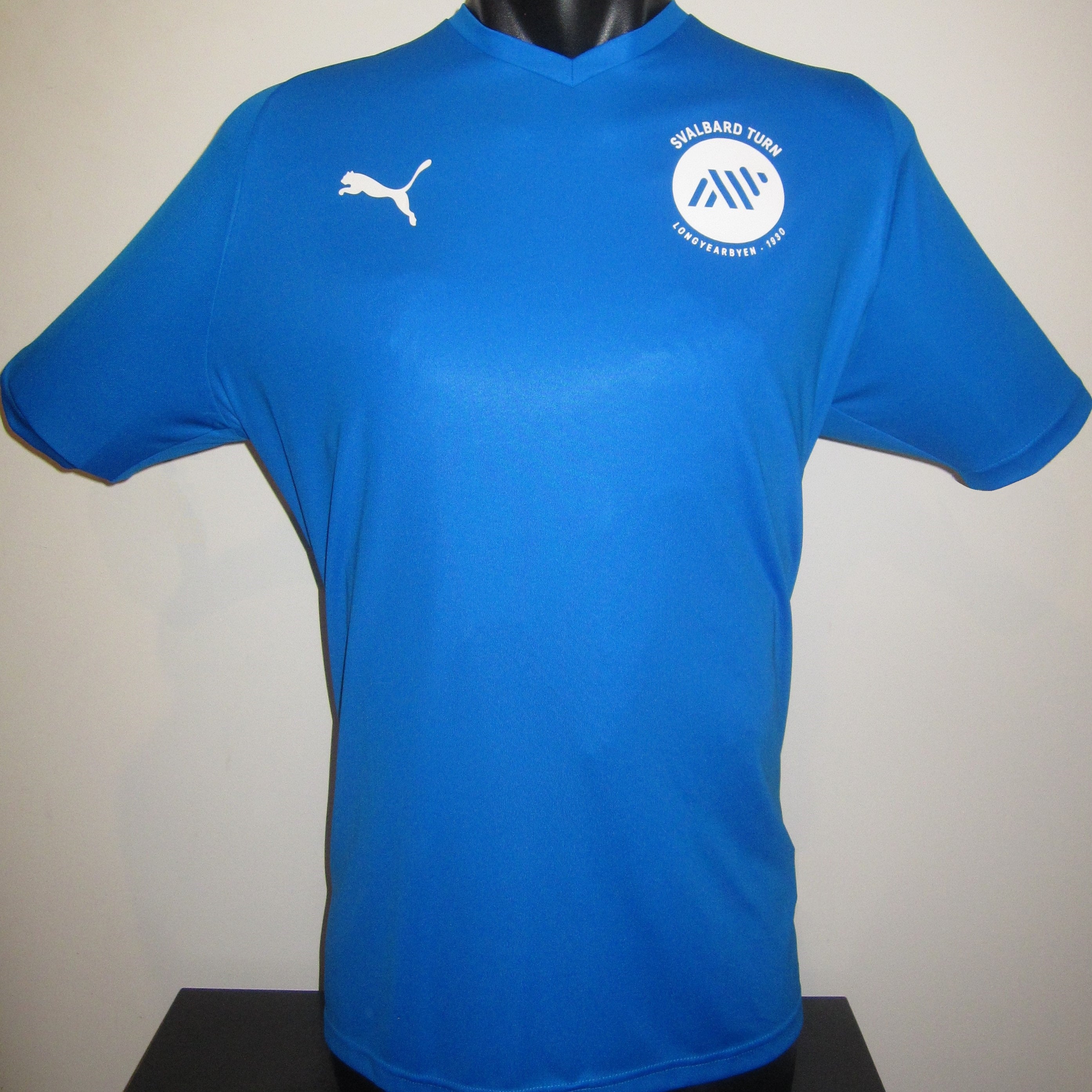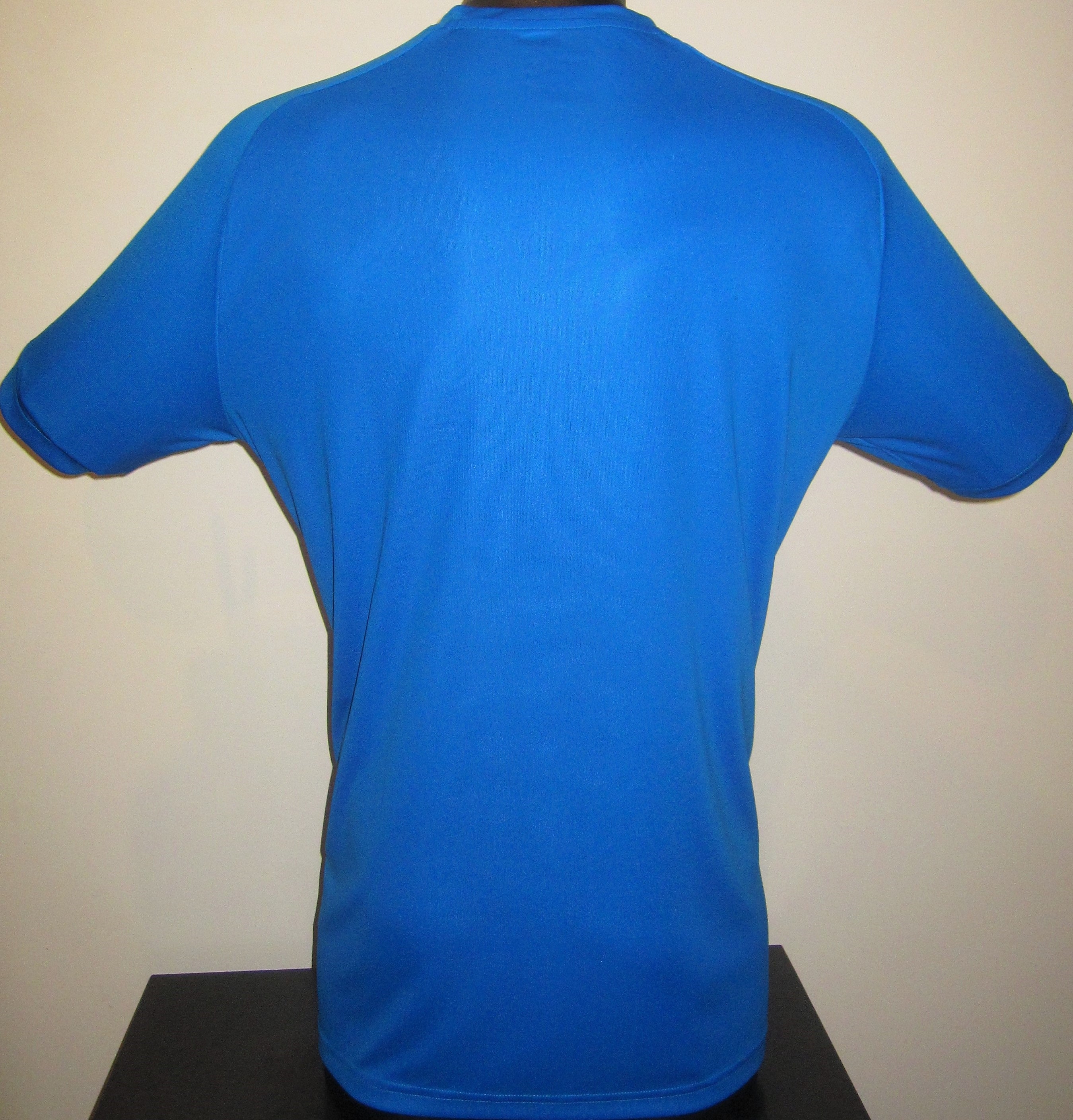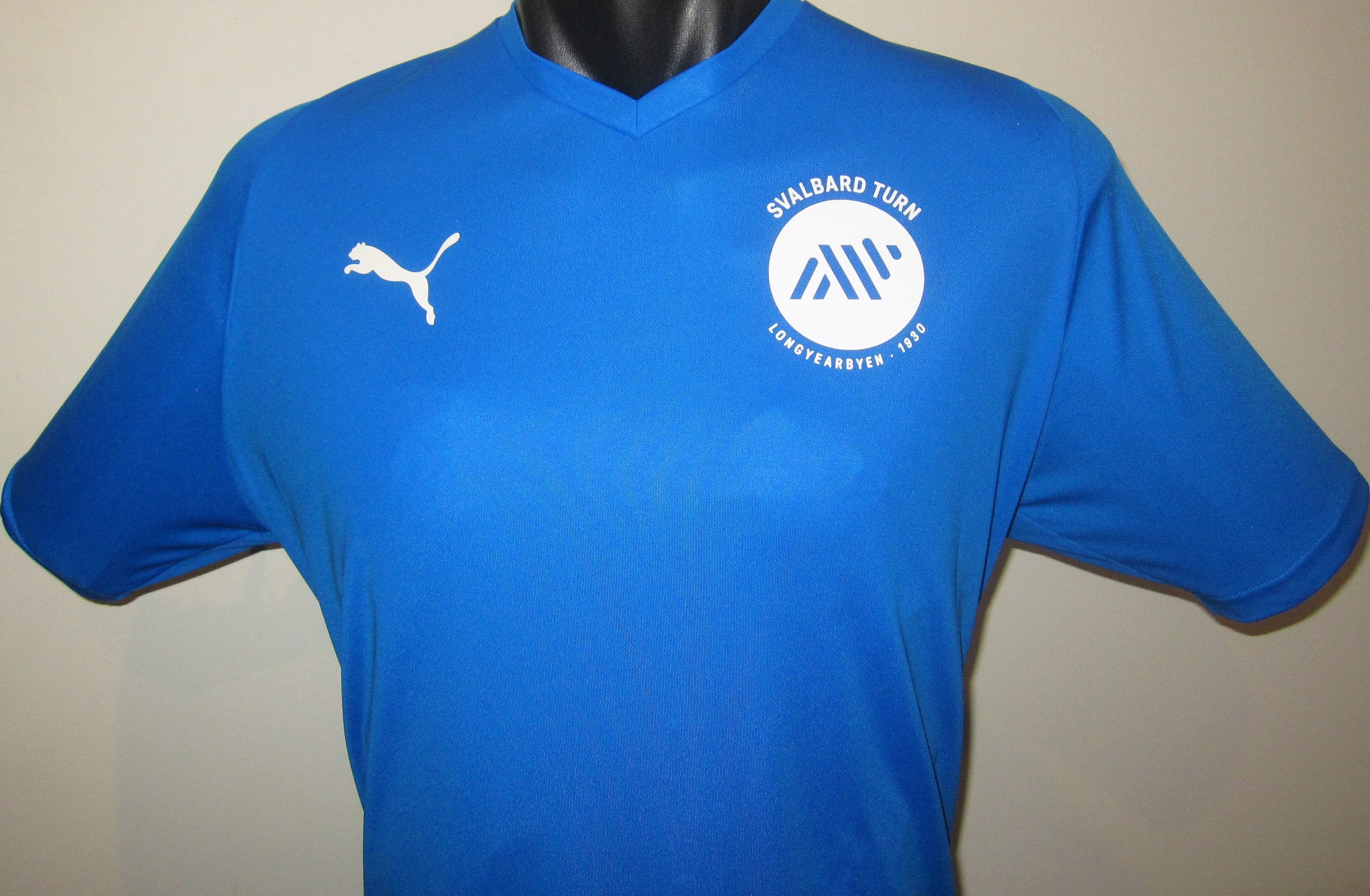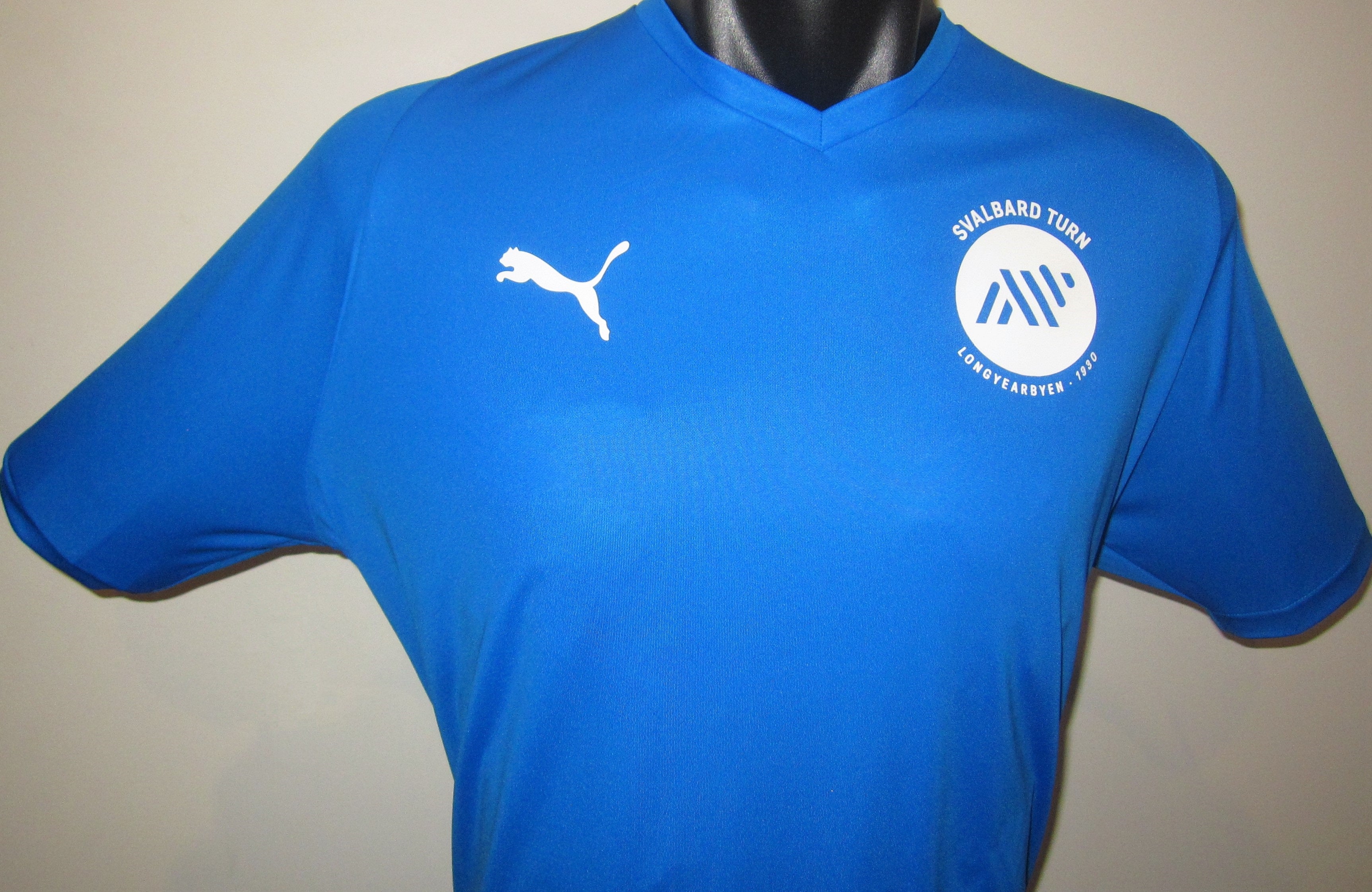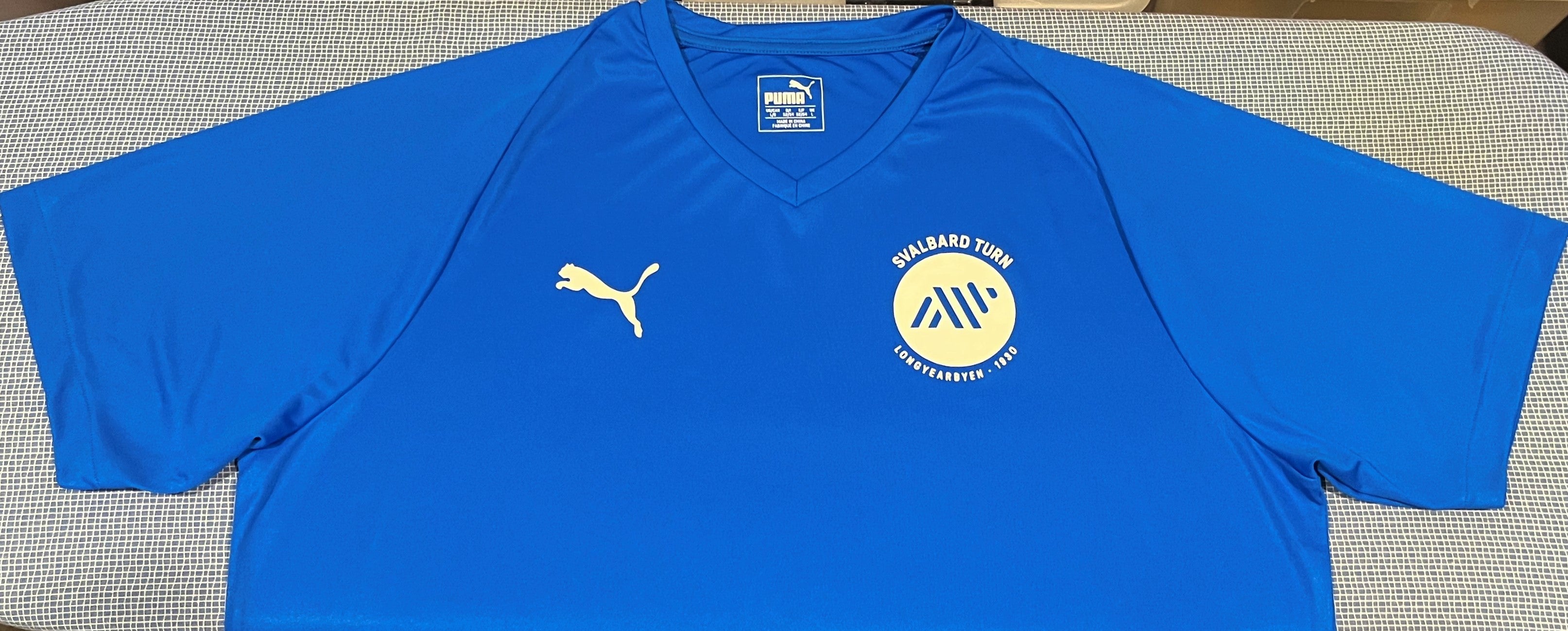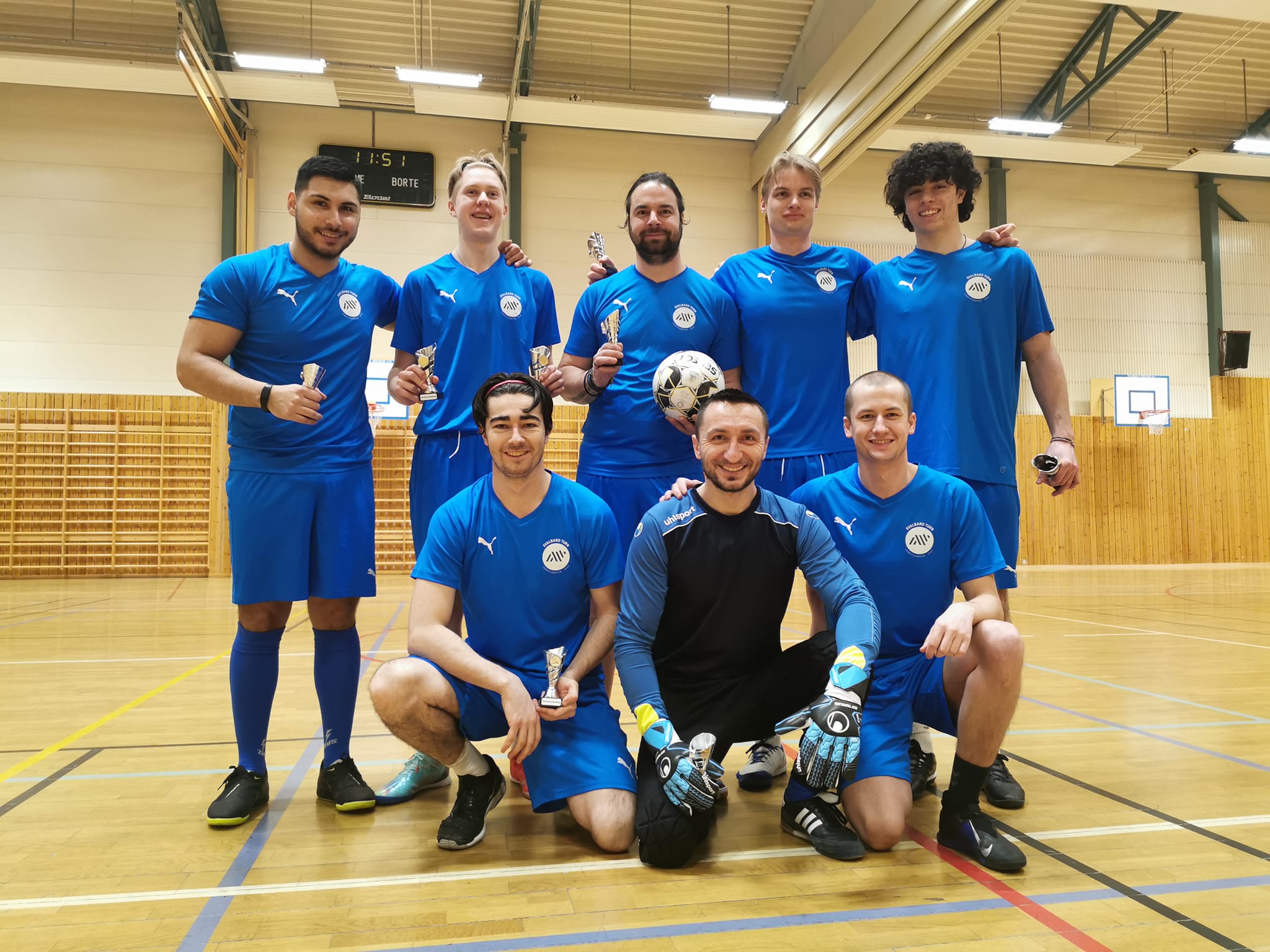 Svalbard Turn 2022-23 Home Jersey/Shirt
This is a Puma Svalbard Turn home jersey as worn by the team throughout the 2022-23 period.
Svalbard is a Norwegian archipelago that is the northernmost permanently inhabited territory in the world, located midway between the northern coast of Norway and the North Pole. Several permanent communities were established after coal mining operations started at the beginning of the 20th century, with Norwegian sovereignty being recognized in 1920. Around 1,700 of Svalbard's total population of 2,500 live in Longyearbyen, with another 455 living in the Russian mining-community of Barentsburg. Most of the sporting activities in Svalbard are organized by Svalbard Turn, which was initially founded in 1930 to represent the Longyearbyen ski team and now covers sports such as gymnastics, athletics, miniature shooting, and football. The Svalbard Turn football team plays regular matches against the Barentsburg representative team and also participates in the Norway Cup, an annual junior tournament held in Oslo.