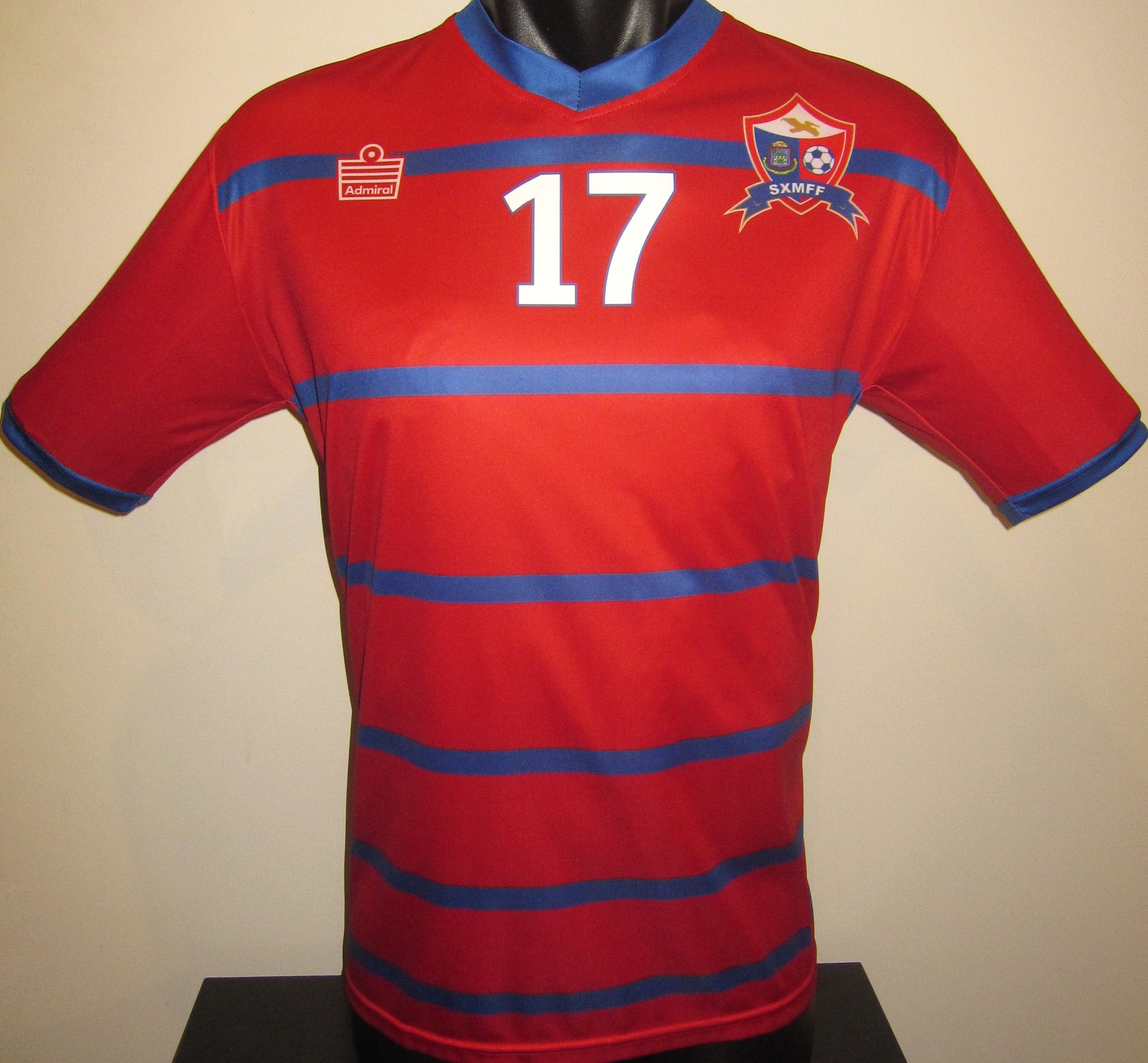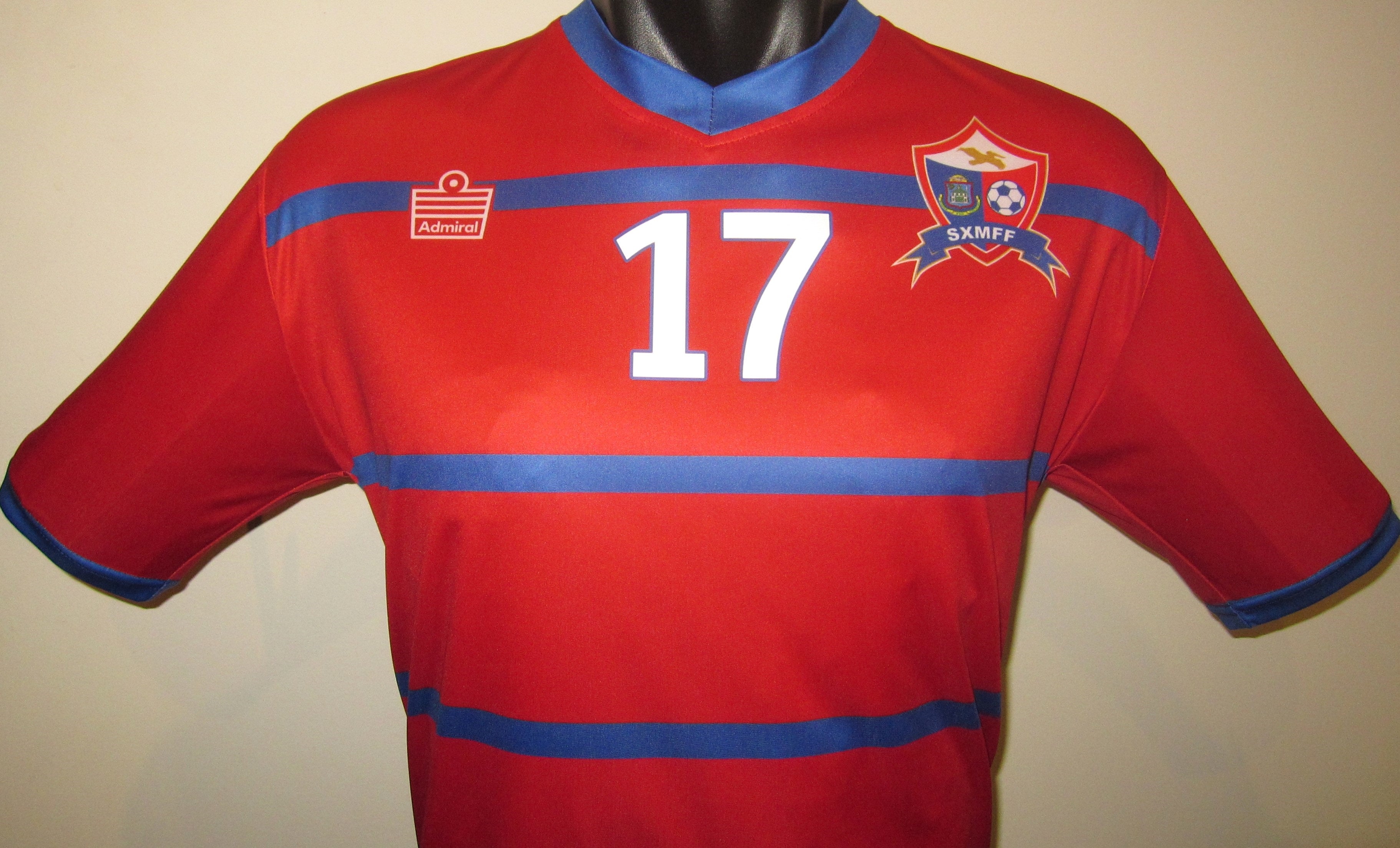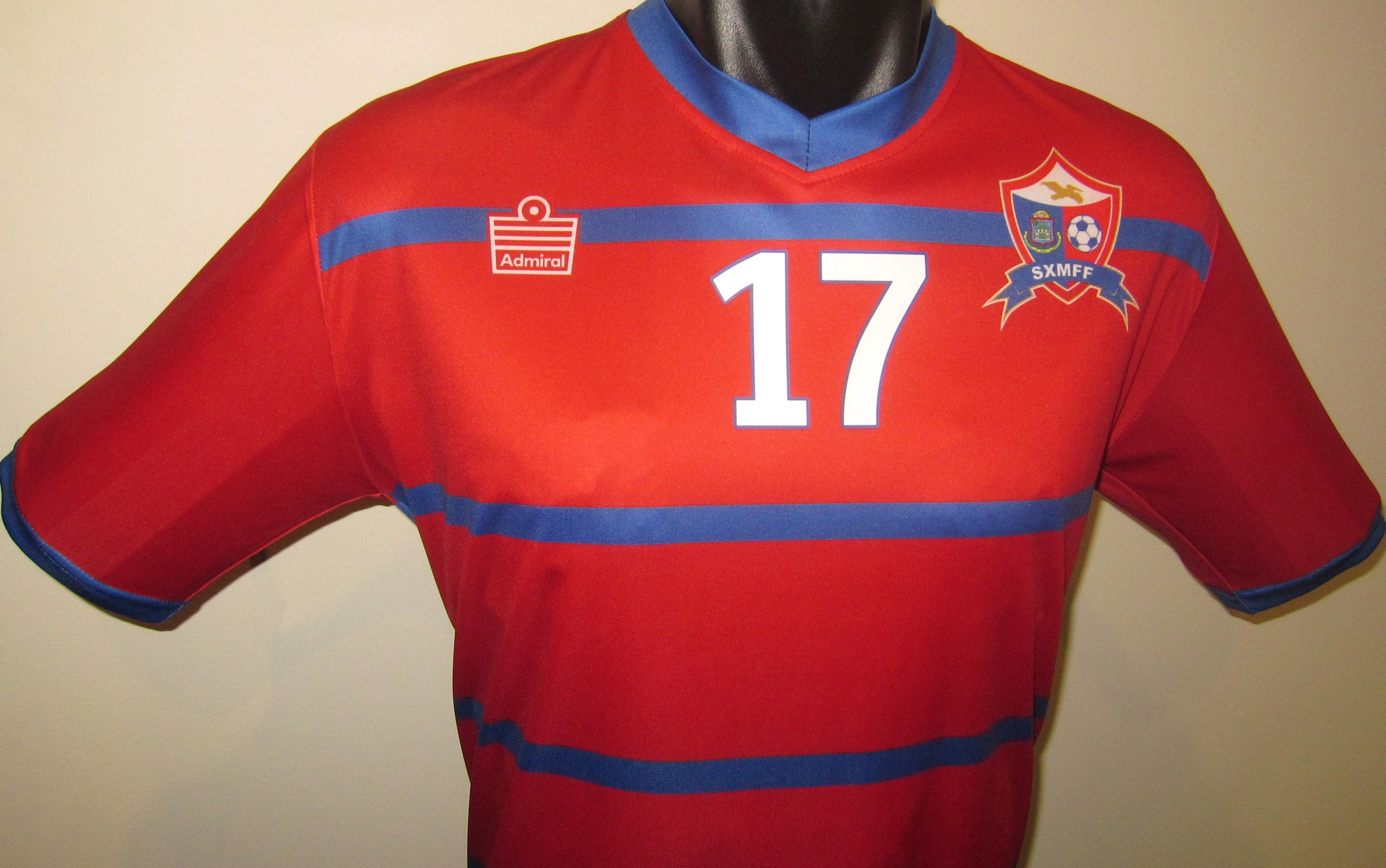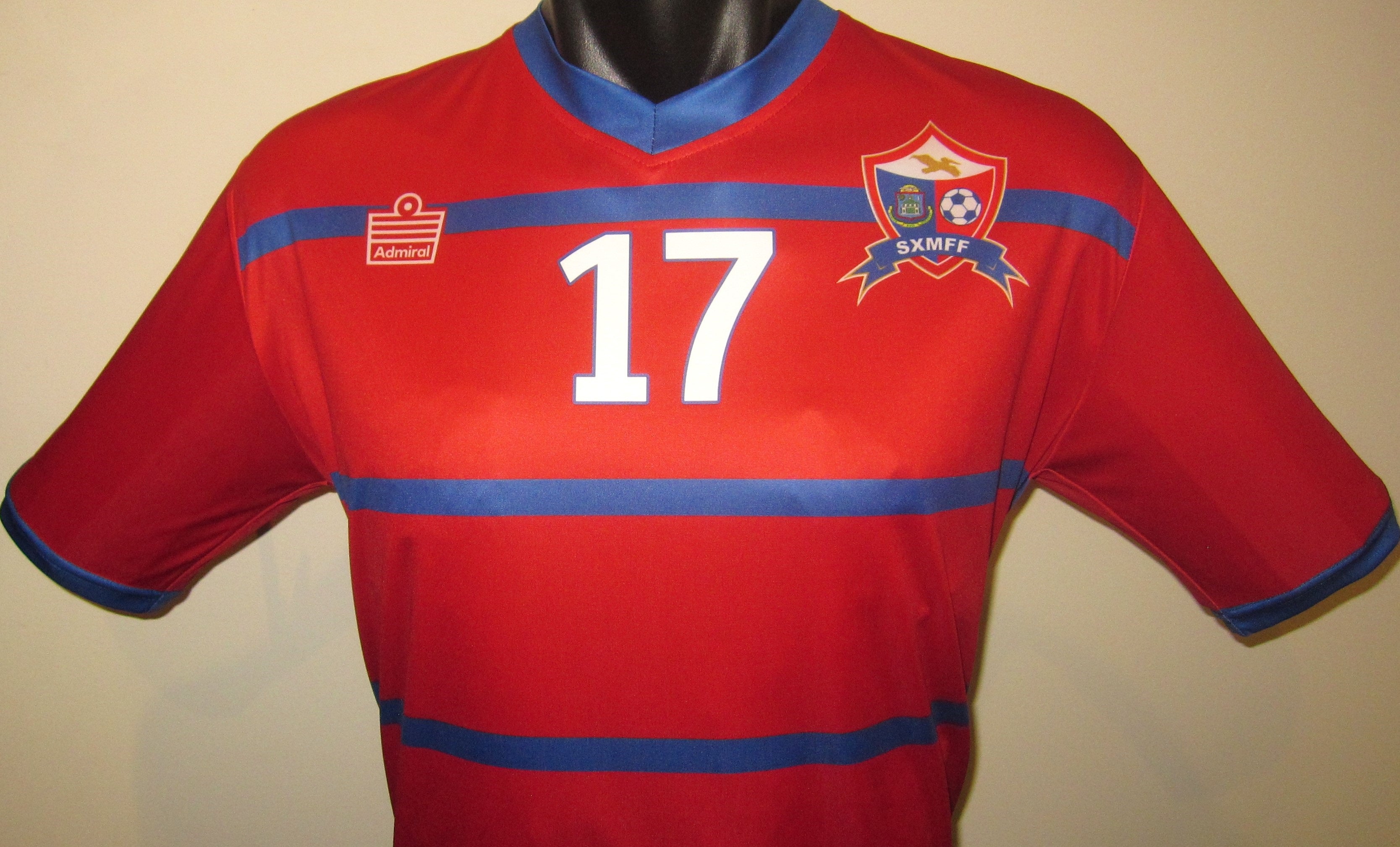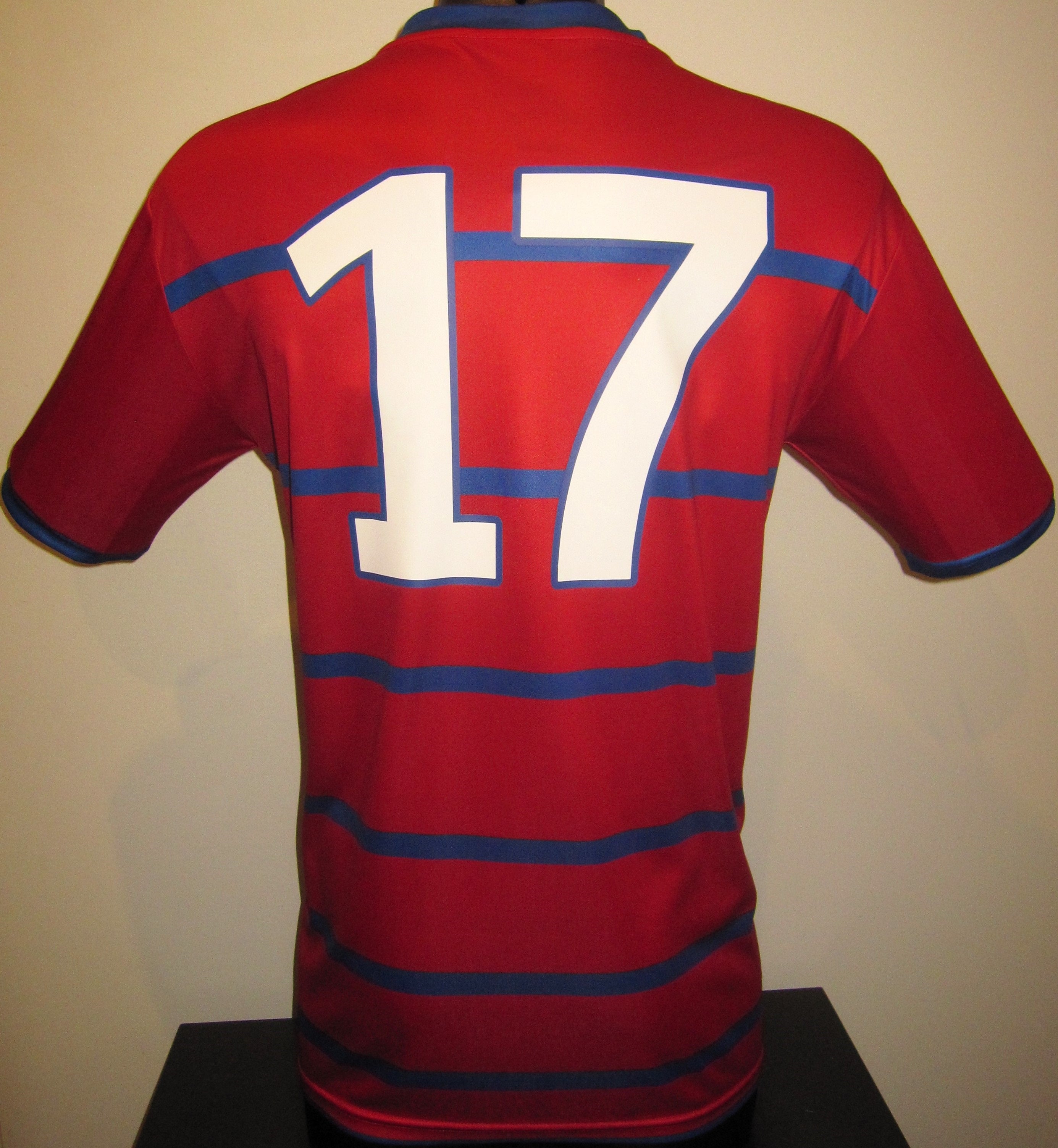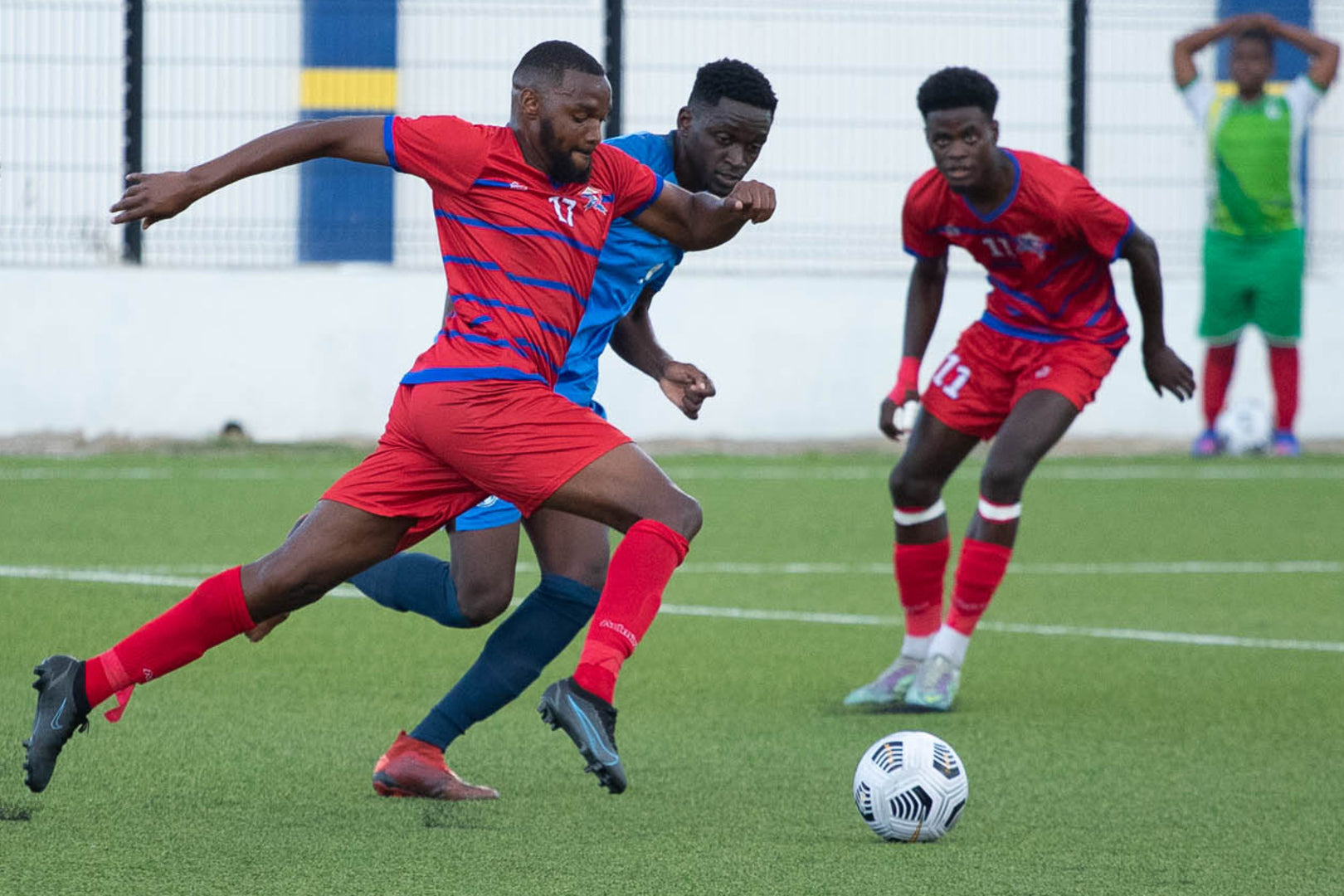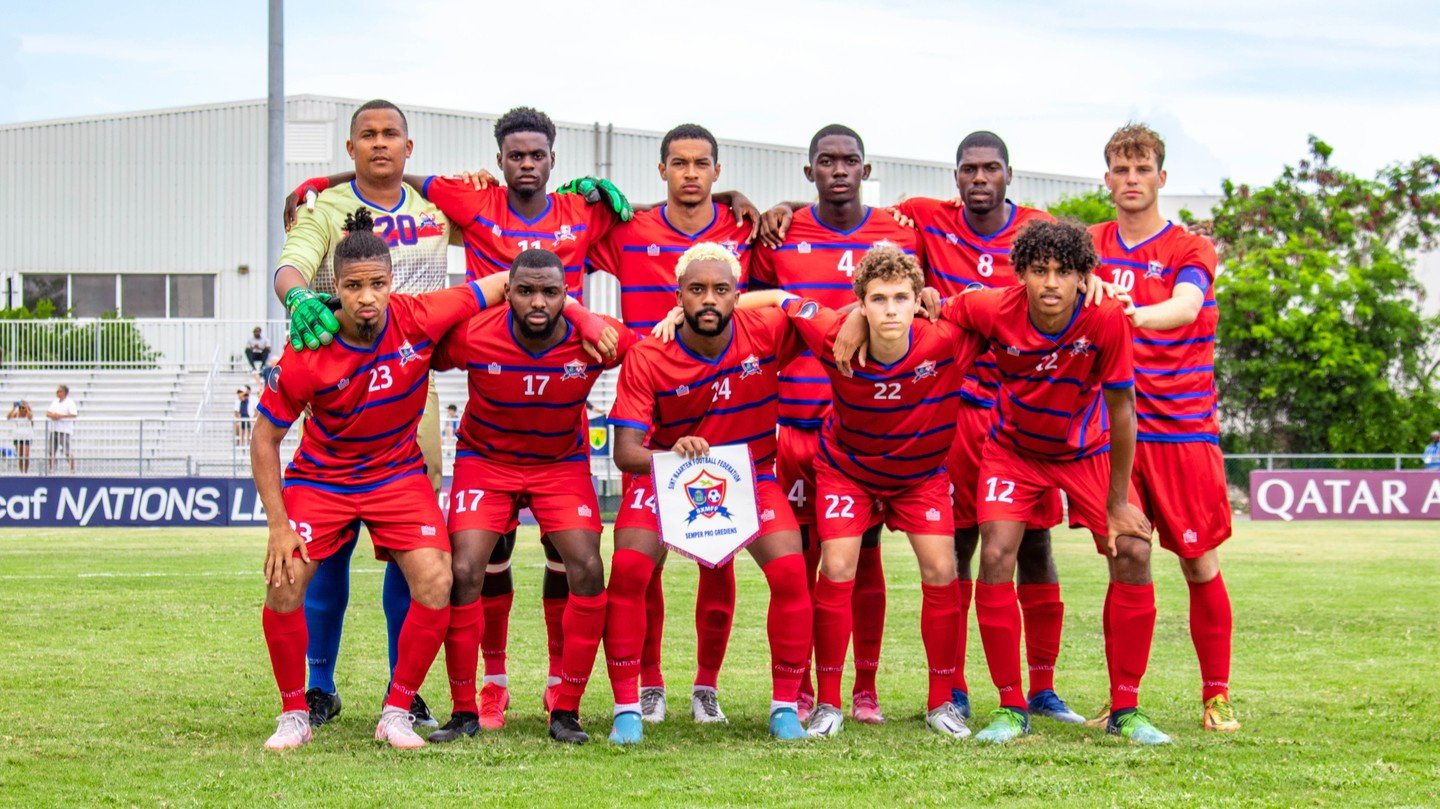 Sint Maarten 2022-23 Away (#17- LAKE) Jersey/Shirt
This is an Admiral Sint Maarten national team 2022-23 away jersey featuring the number of star striker Gerwin Lake.
Sint Maarten is located on the Dutch half of the Caribbean island of Saint Martin and have a total population of just over 33,000. They are a full member of CONCACAF, however are not a FIFA member and are therefore only eligible to enter CONCACAF-run competitions. Despite their small size and lack of FIFA membership, Sint Maarten have been relatively competitive in international matches, often recording solid results against their fellow minnows in the Caribbean region. Prior to 2016, Sint Maarten were largely absent from international football, mostly playing friendly matches until returning for the 2017 Caribbean Cup qualifiers. Since their return, they have made strong progress, culminating in their remarkable performances in the 2022-23 CONCACAF Nations League, where they finished on top of their group in League C, recording victories against Turks & Caicos, Bonaire & US Virgin Islands. This earned them promotion to League B for the next Nations League as well as a qualification play-off for the 2023 Gold Cup, where they were competitive against a strong French Guiana side, but ultimately lost 4-1.
Gerwin Lake is one of the star players in the Sint Maarten national team and has played a monumental role in their amazing rise over the past few years. Lake was born in the Netherlands and has played most of his club football in the lower tiers of Dutch football, having begun his senior career with 5th tier club VV Oude Maas in 2015. He then joined Eerste Divisie (2nd tier) club FC Dordrecht for the 2016/17 season before returning to VV Oude Maas the following season and later playing for 3rd tier side Excelsior Maassluis in 2018. Lake signed for Vierde Divisie (5th tier) club SV Poortugaal prior to the 2018/19 season and has remained at the club since then, except for a brief spell in Sint Maarten Premier League with Flames United in 2021. It has been at international level with Sint Maarten where Lake has been most prominent, having scored an incredible 15 goals in 12 matches since his debut for the national team in 2019. He is both the all-time most capped player and top goalscorer in the history of the Sint Maarten national team, and he was also the top goalscorer in the 2022-23 CONCACAF Nations League with 8 goals from 6 matches.