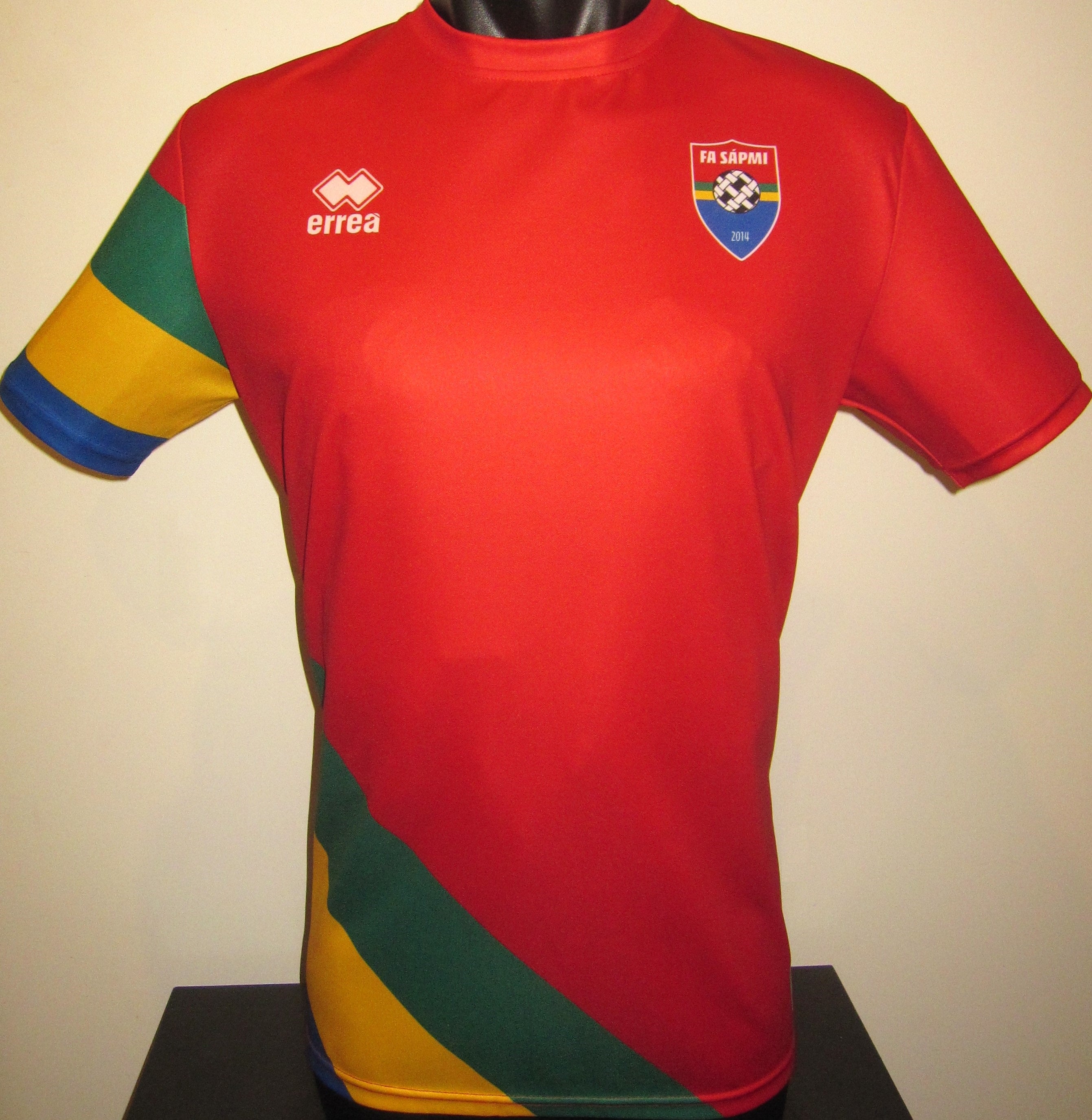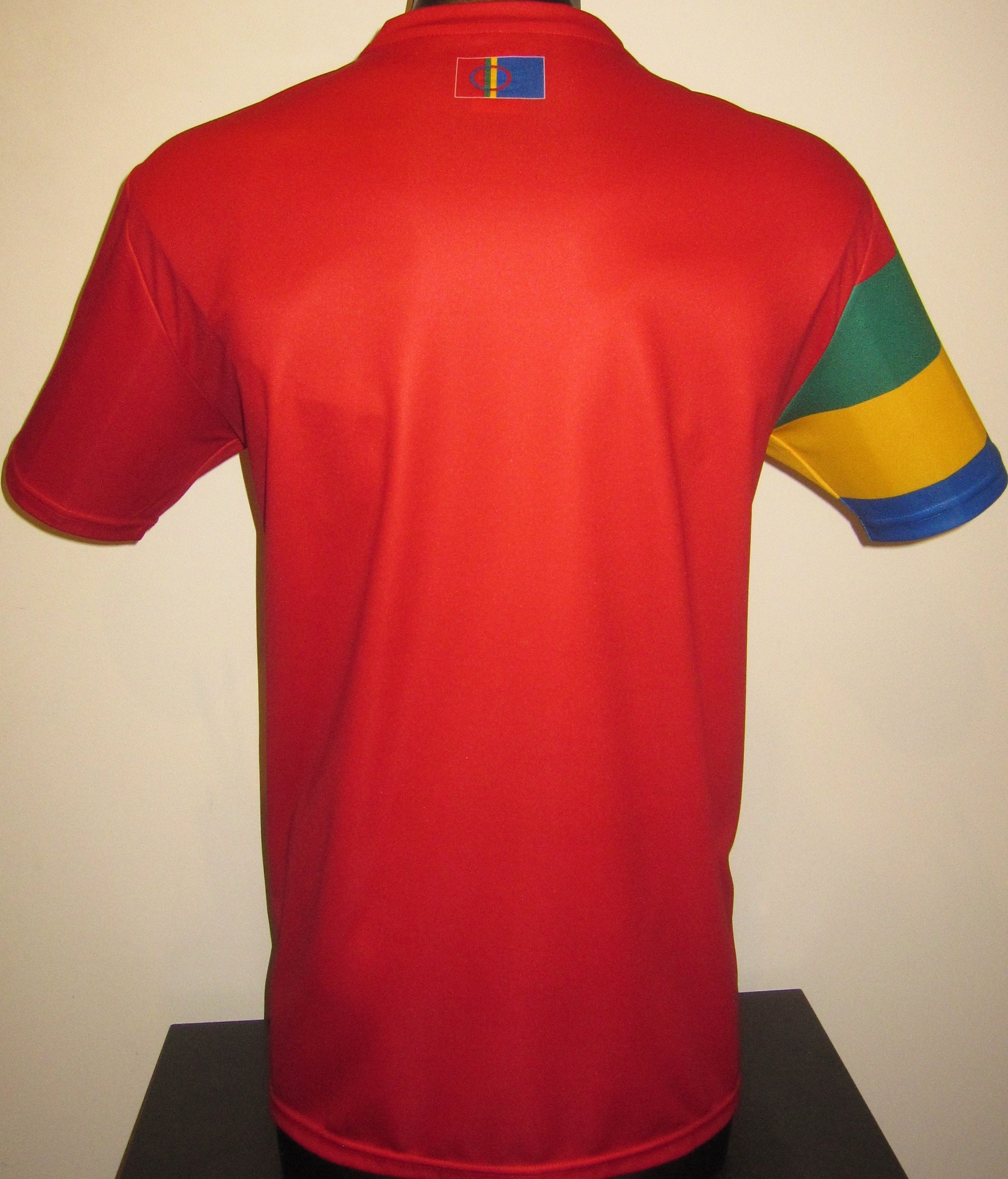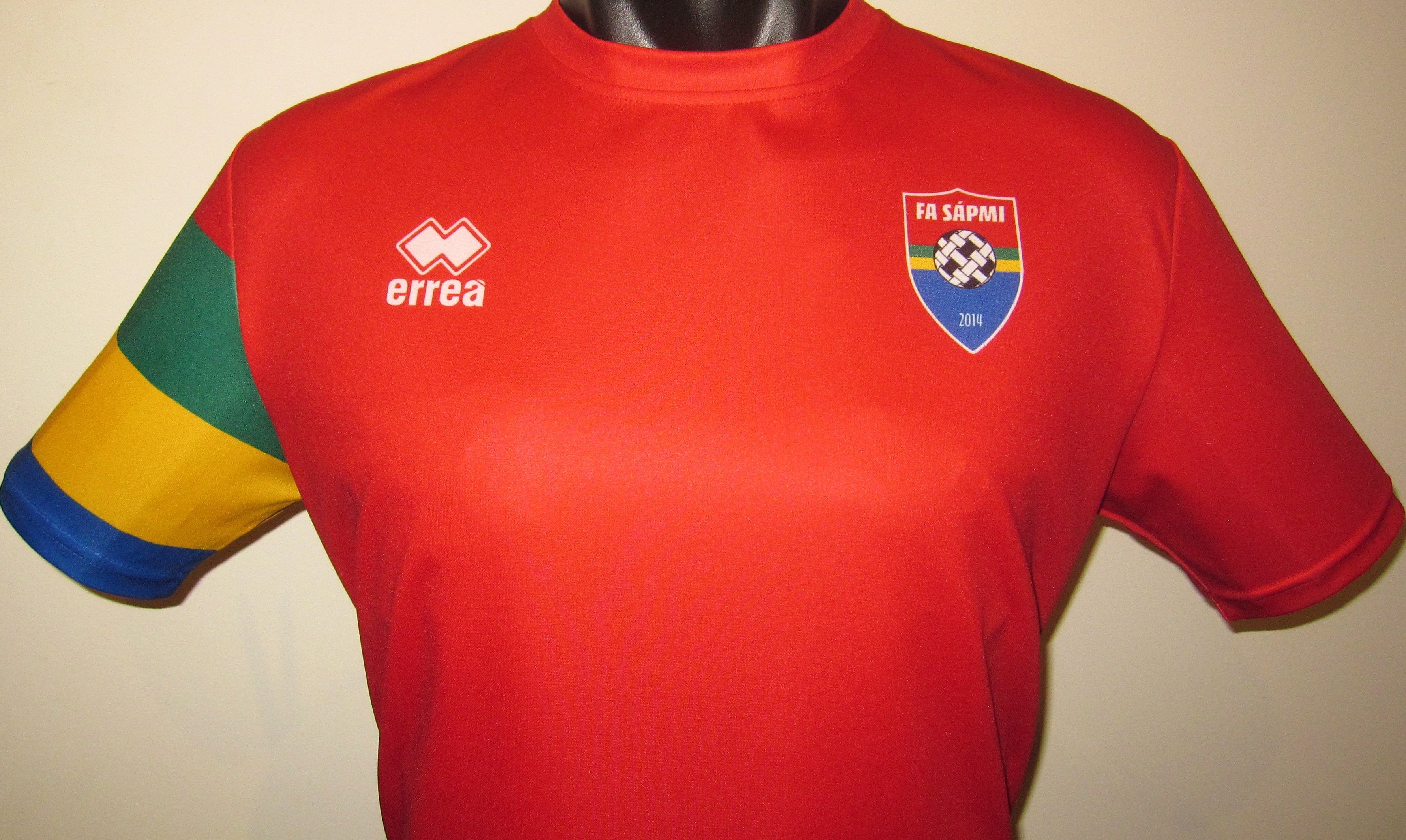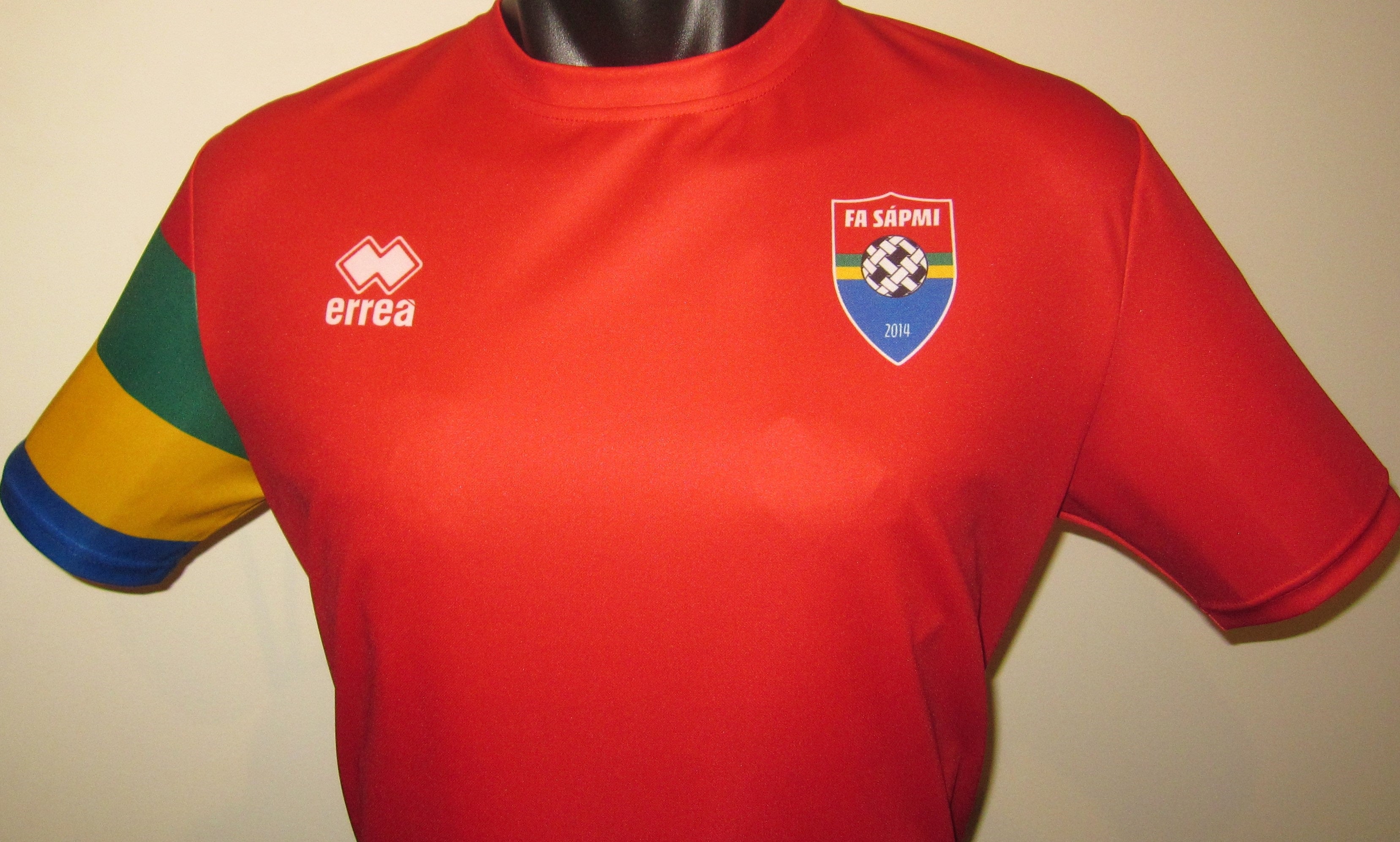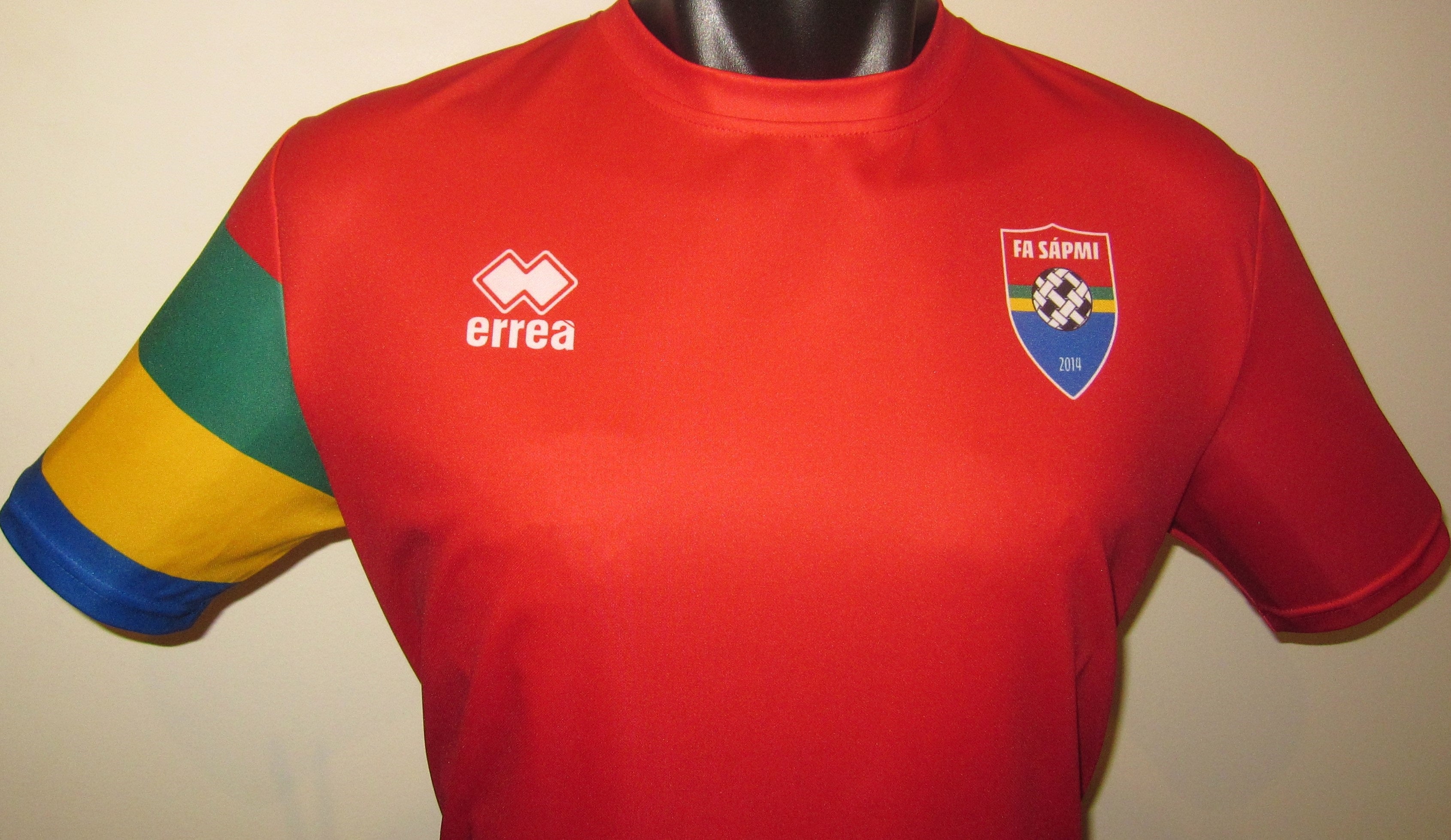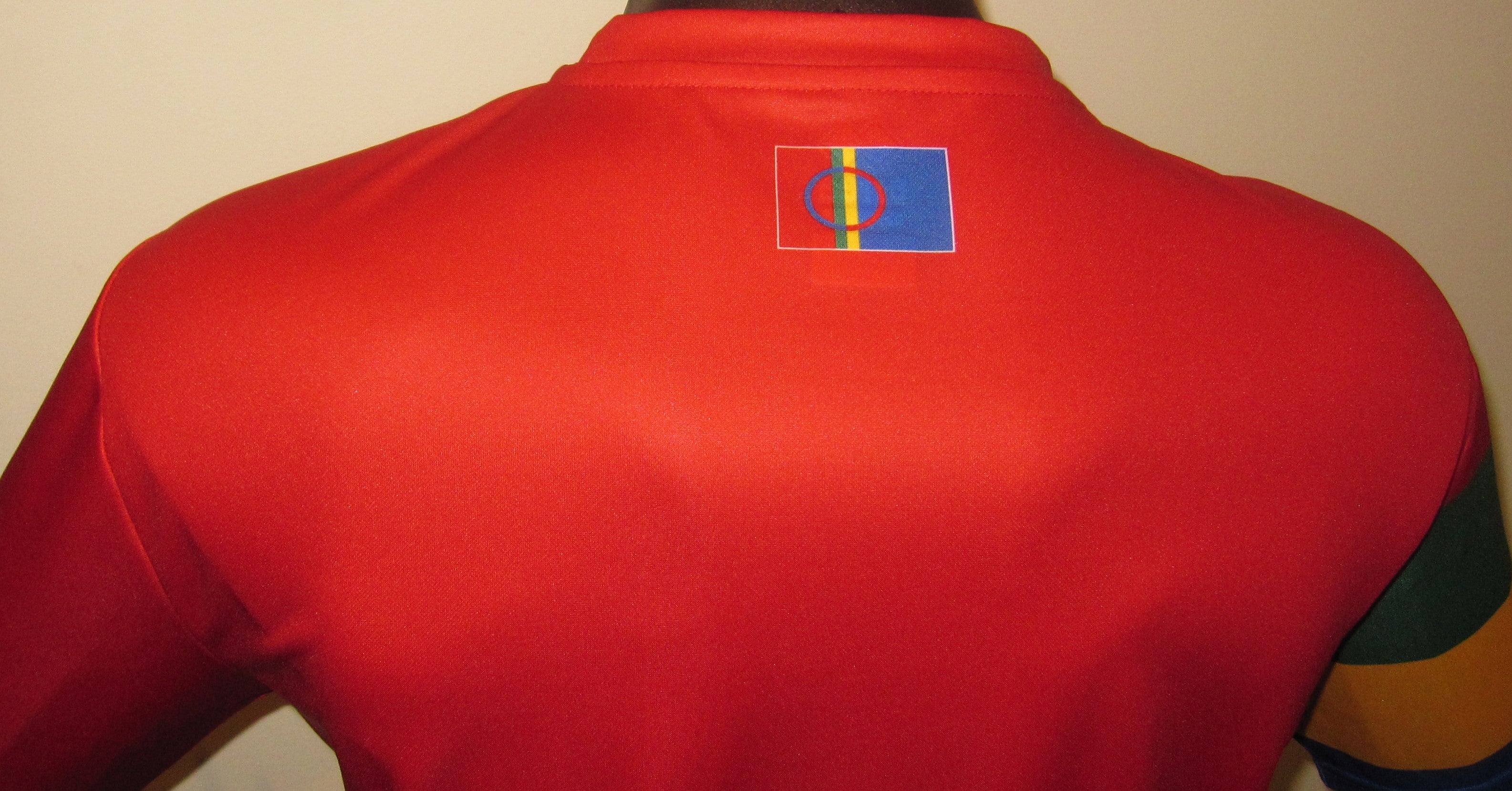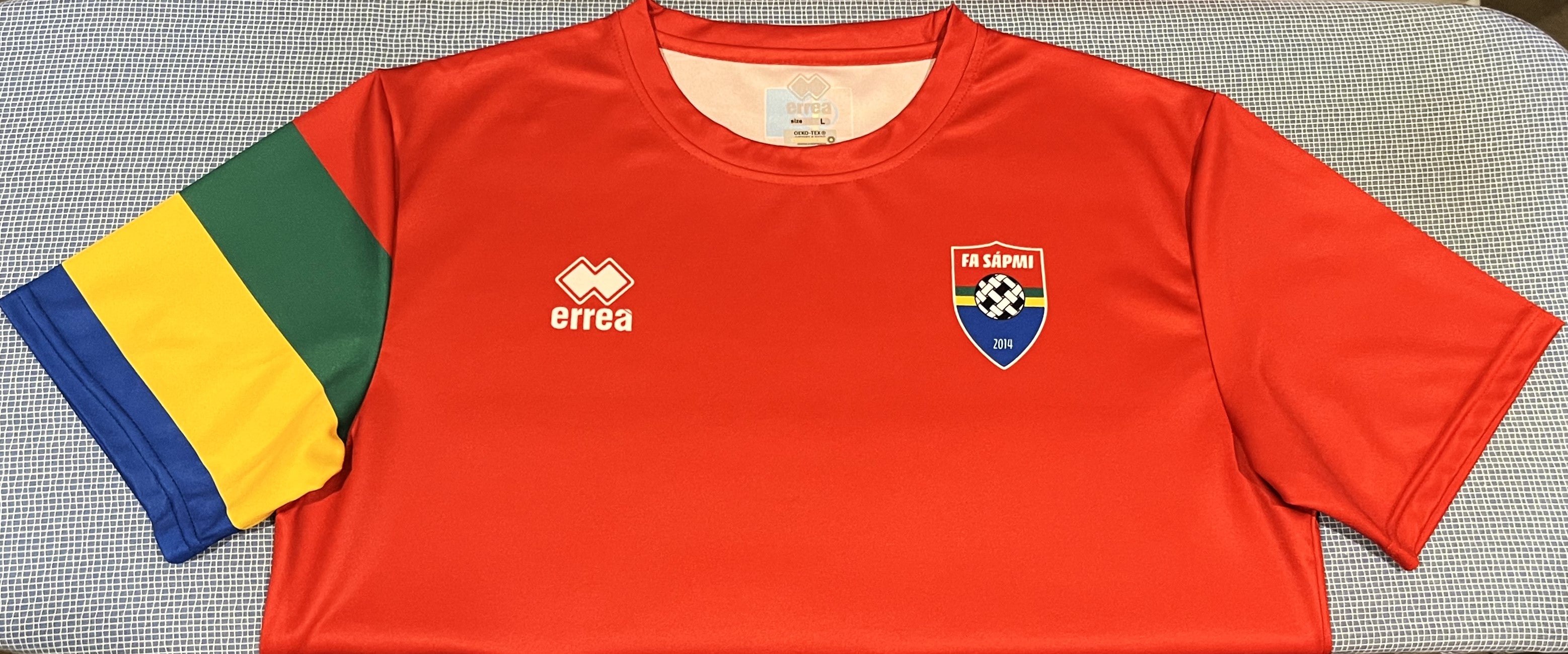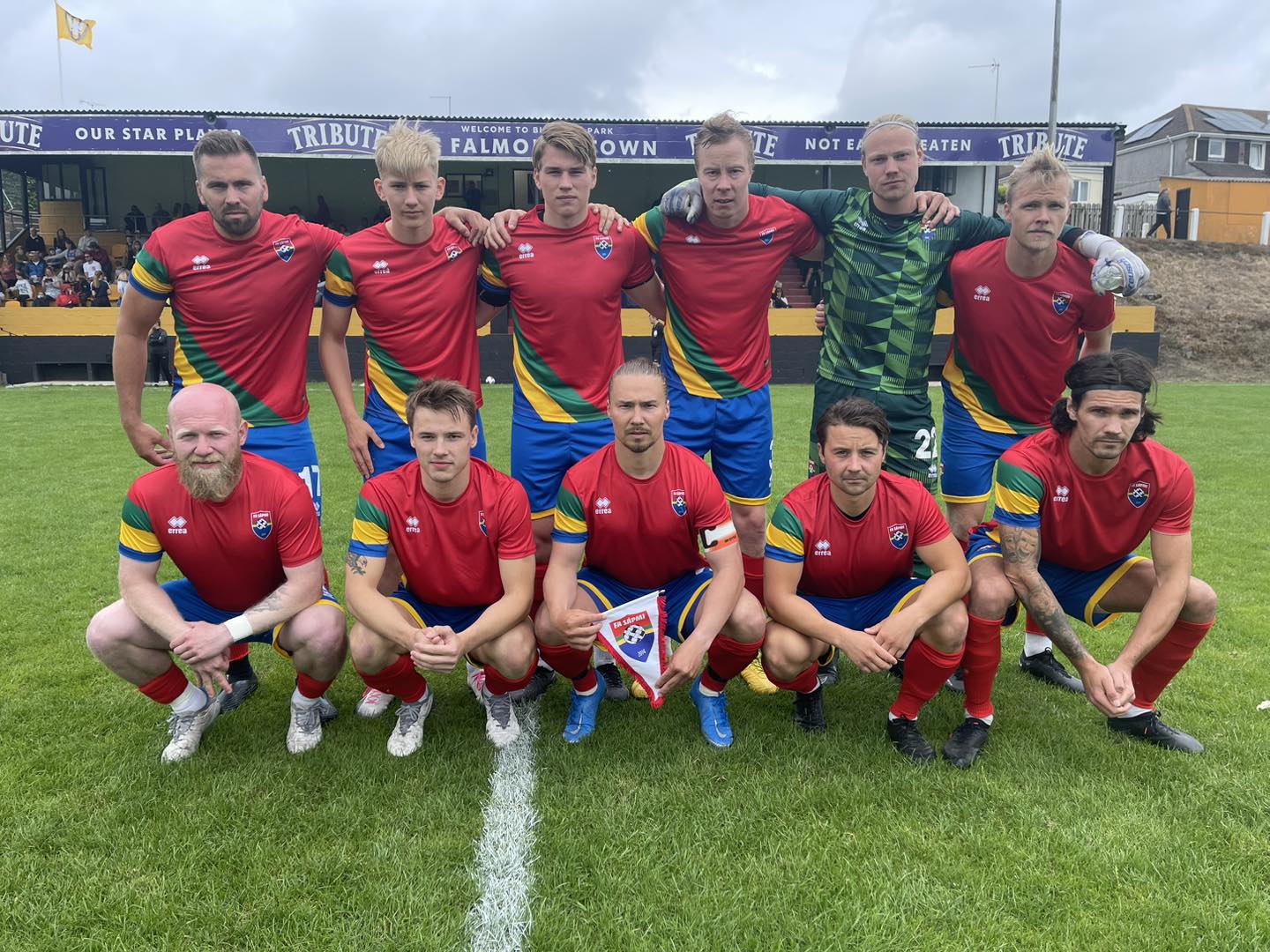 Sápmi 2022-23 Home Jersey/Shirt
This is an Errea Sápmi football team home jersey as worn by the team throughout the 2022-23 period.
The Sápmi football team is a football team representing the Sámi people, who inhabit northern parts of Norway, Sweden, Finland and Russia. The team is not a member of UEFA or FIFA, however, has been a prominent participant in non-FIFA competitions since the mid-2000s. Sápmi played their first official match in 1985 against Åland and played various irregular friendly matches over the following decades.  FA Sápmi was one of the early members of the N.F.-Board and won the first-ever VIVA World Cup in 2006. They later became a member of ConIFA, where they participated in the World Football Cup in 2014 & 2016.