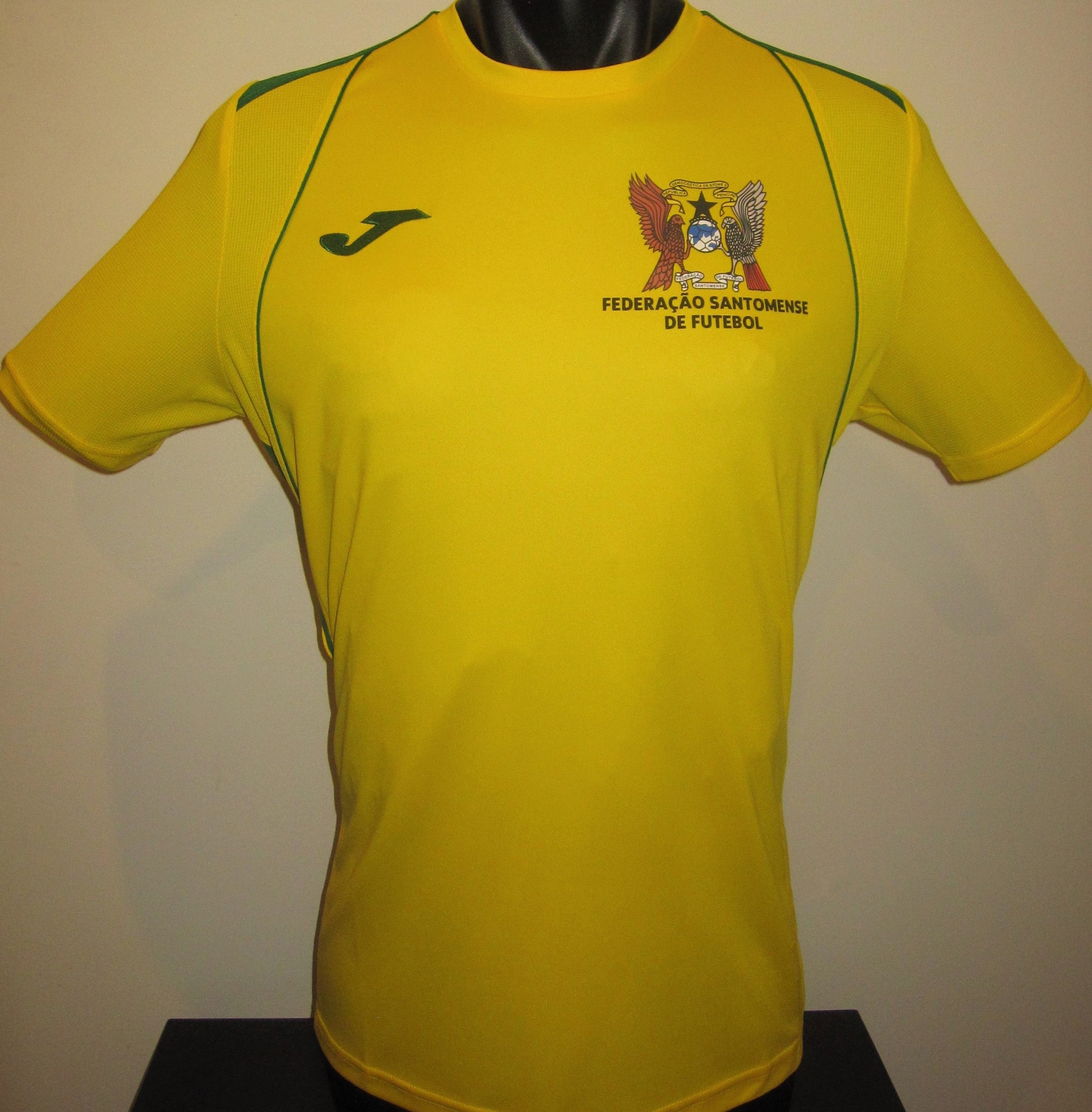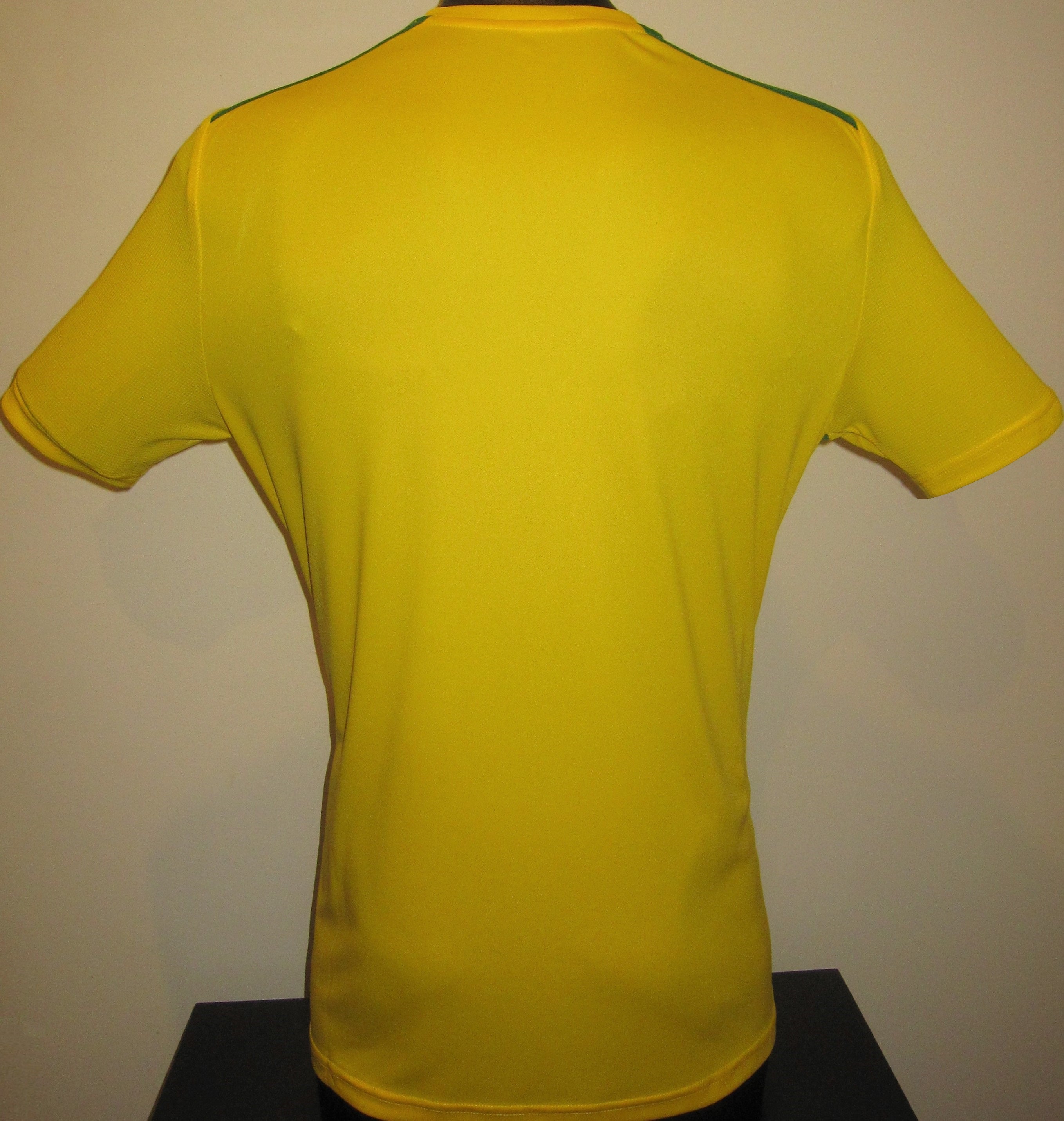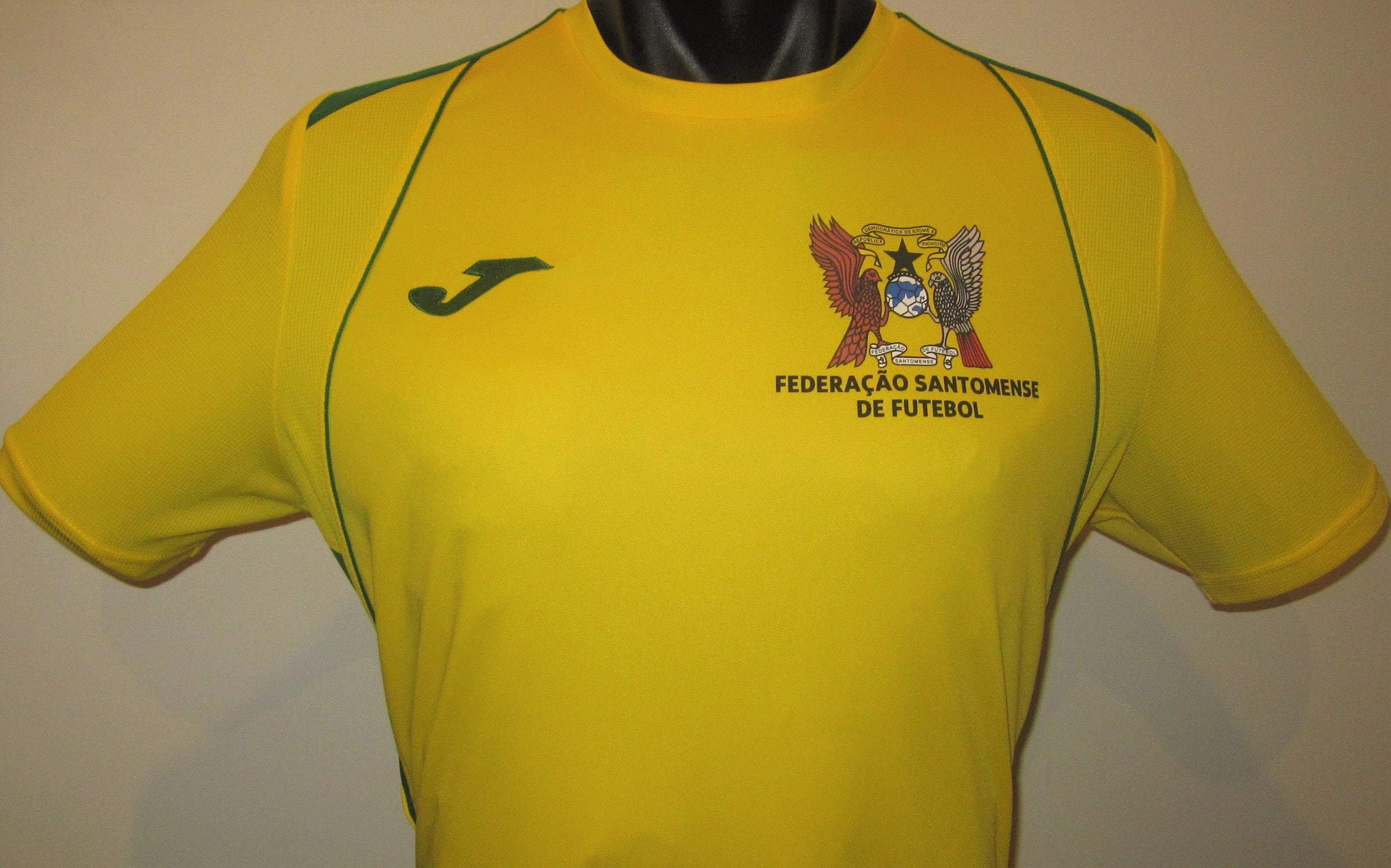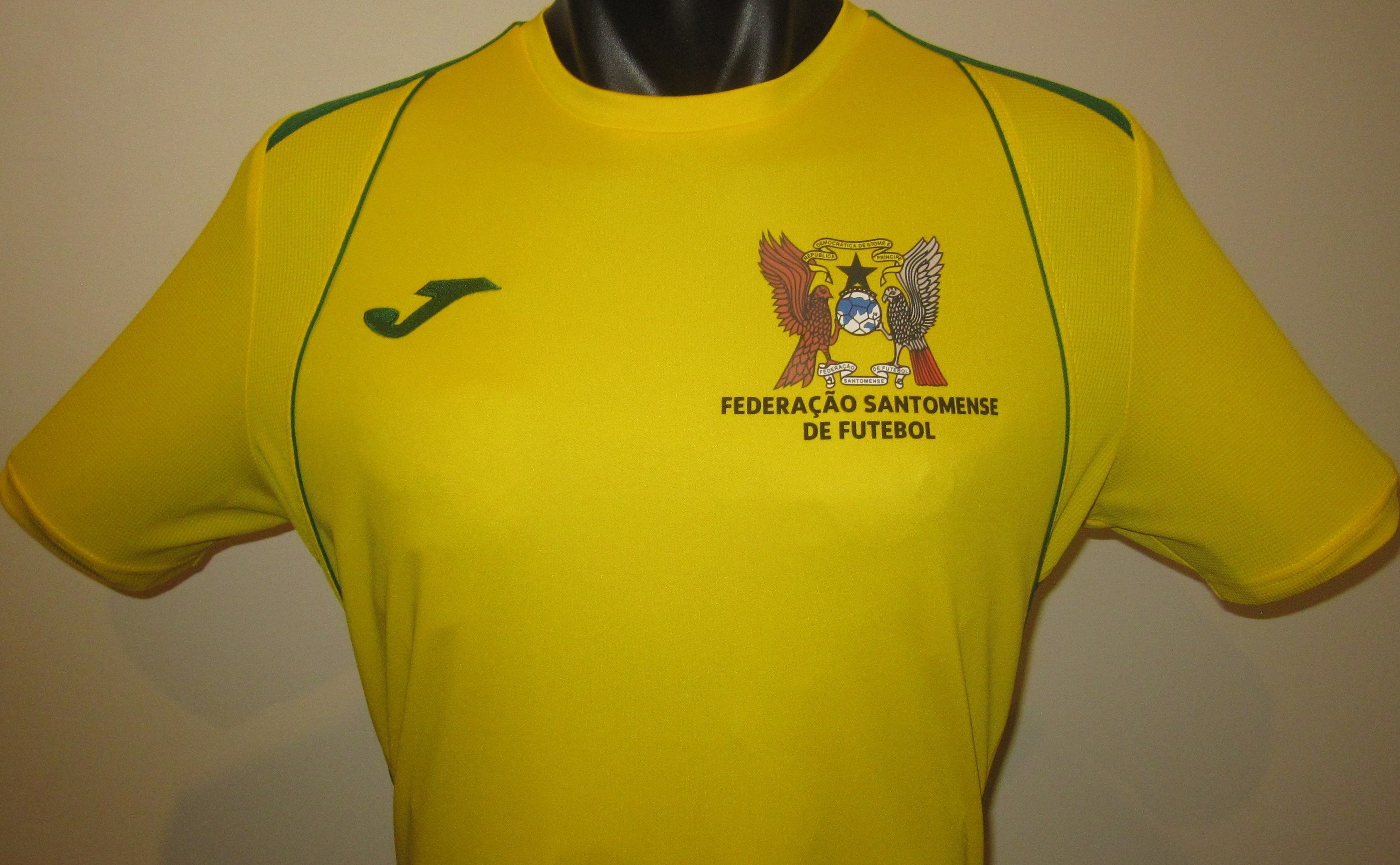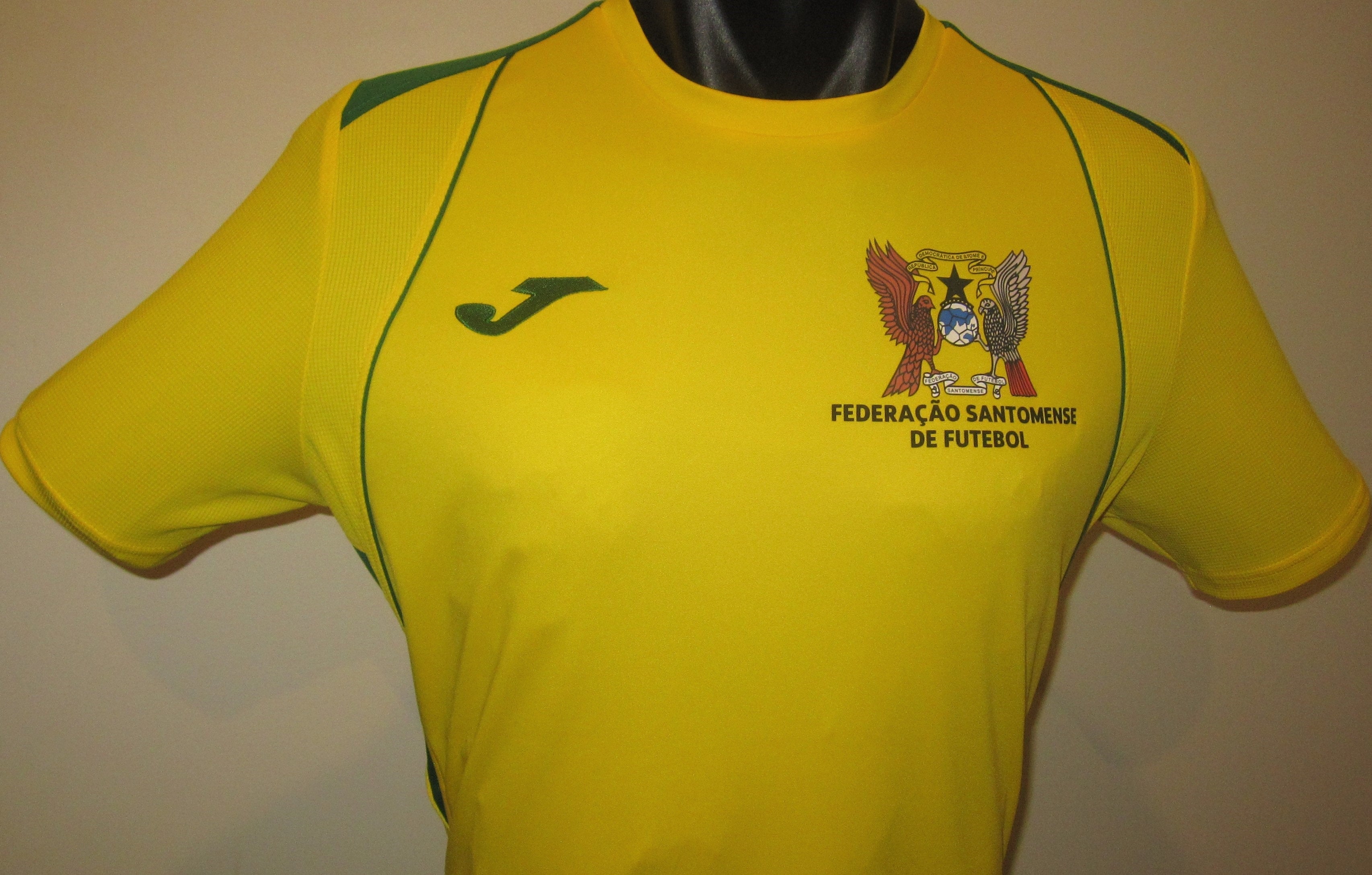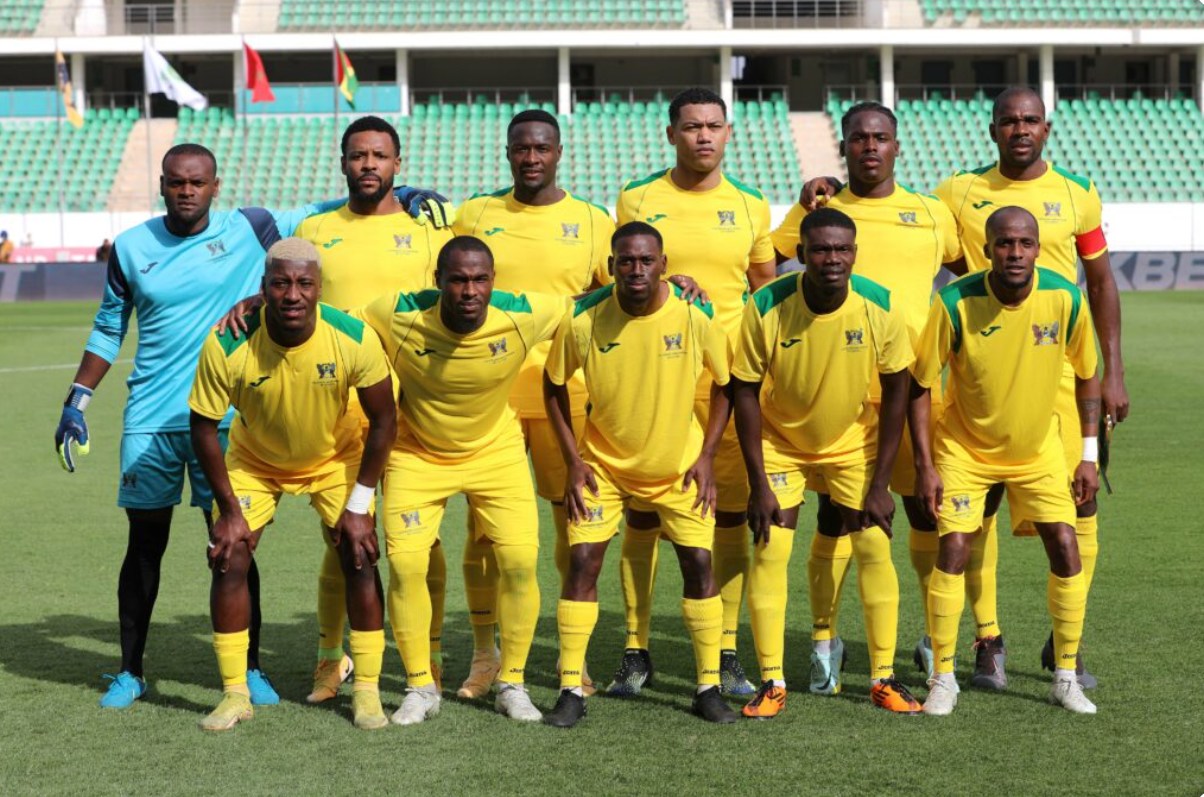 São Tomé e Príncipe 2023 Home Jersey/Shirt
This is a Joma São Tomé e Príncipe national team home jersey as worn by the 'Seleção dos Falcões e Papagaios (The Falcons and True Parrots Team)' throughout the 2023 period.

The São Tomé e Príncipe national team have traditionally been one of the lowest-ranked teams in Africa, however this is mostly due to their lack of regular matches throughout large periods over recent decades. An eight-year hiatus from international football throughout 2003-2011 meant that the team did not enter any tournament during this time, however since returning in 2011 they have achieved some impressive results considering their population is only around 210,000. With a squad featuring mostly players competing in various leagues in Europe sourced from the vast São Toméan diaspora, hopes are high that they can replicate the success of fellow smaller African nations such as Cape Verde and Guinea-Bissau over the coming years.