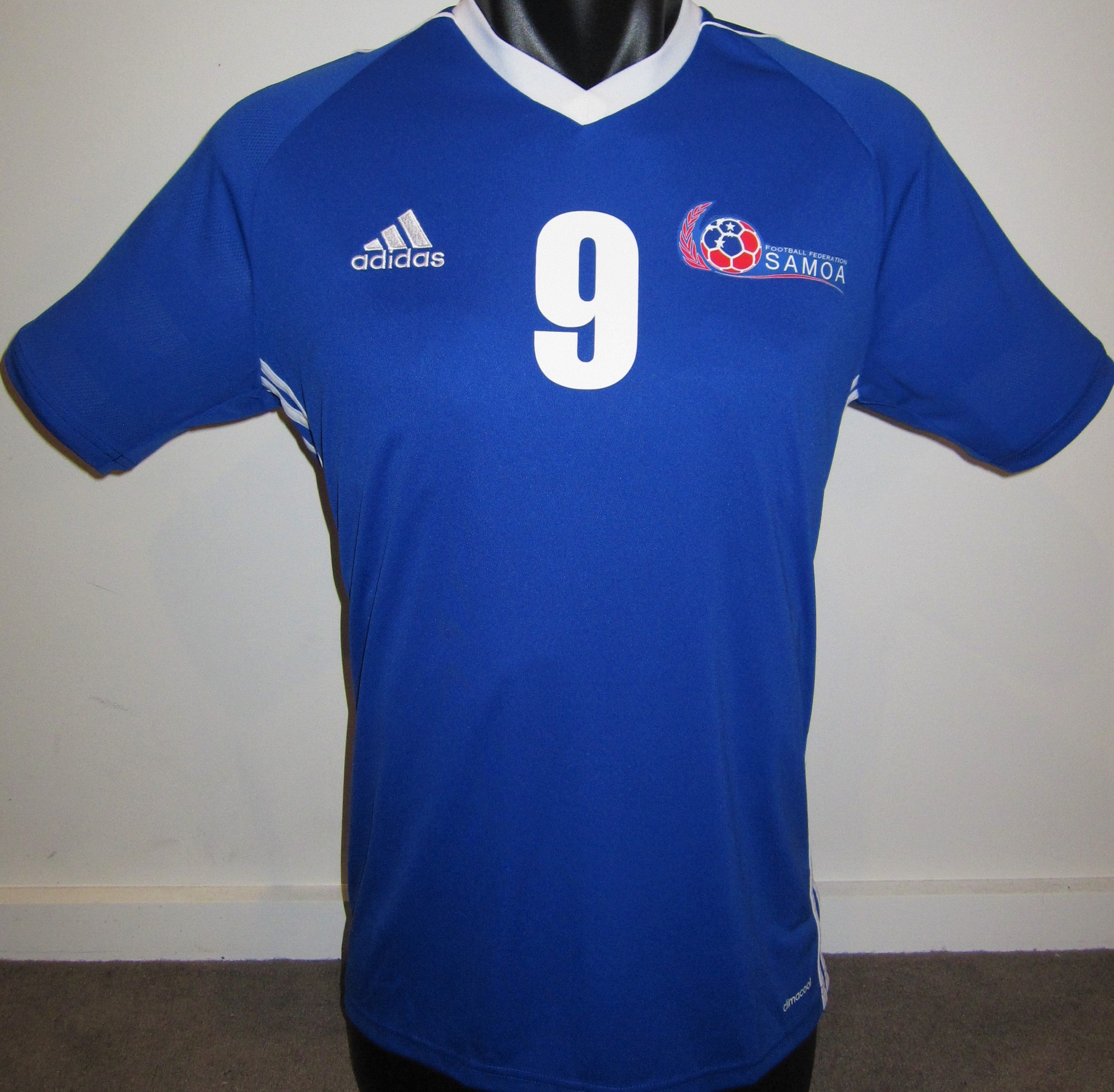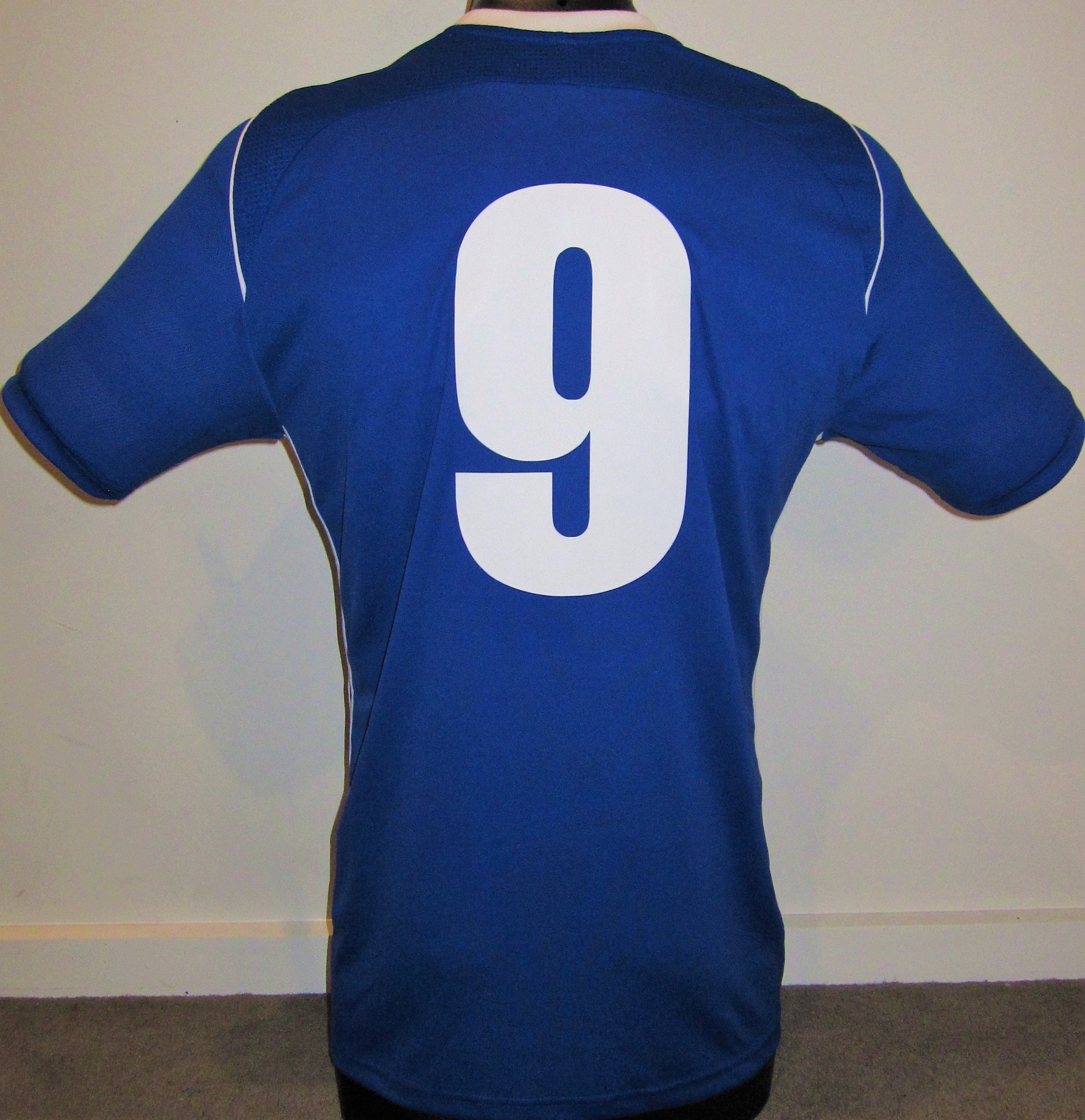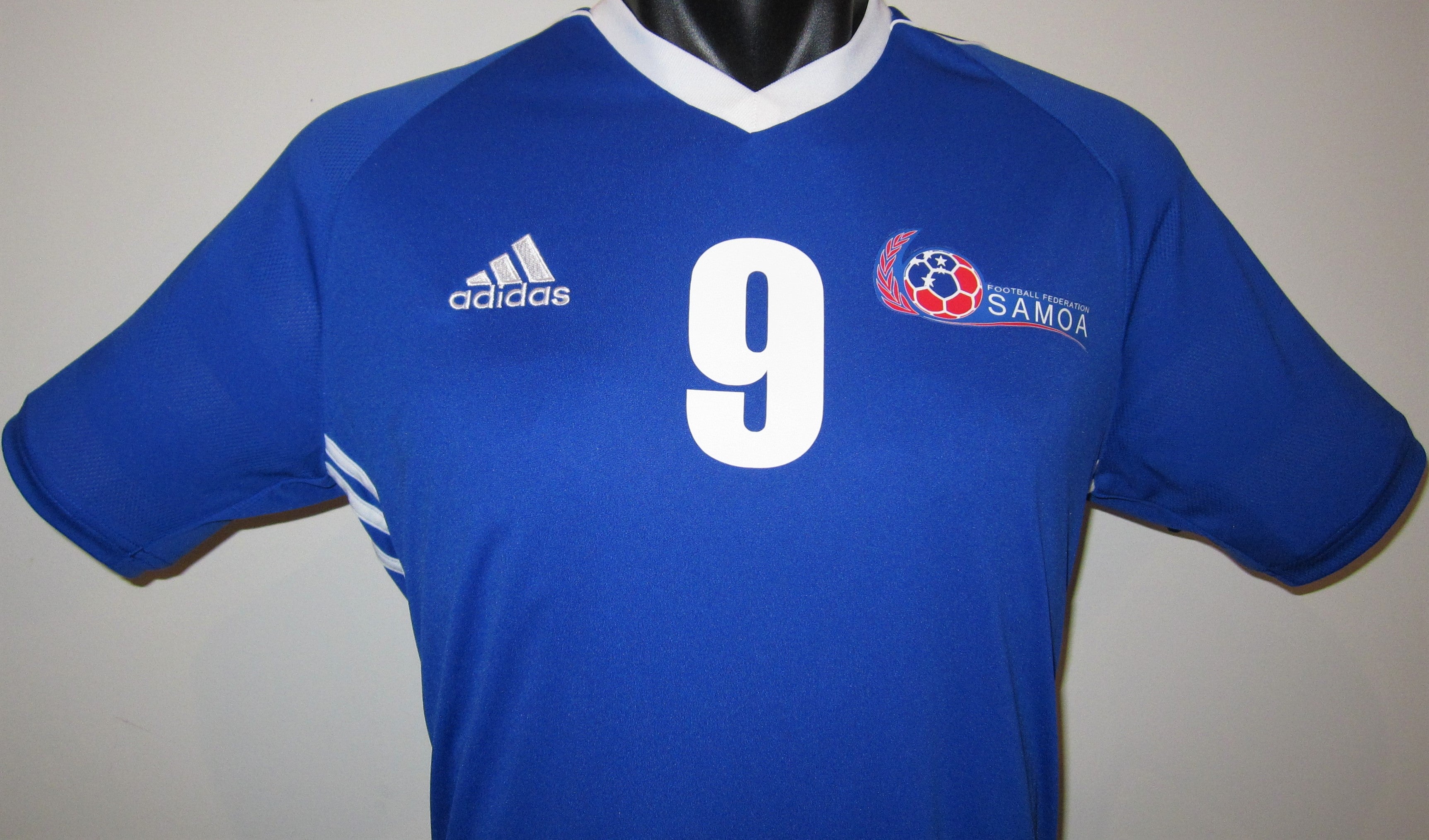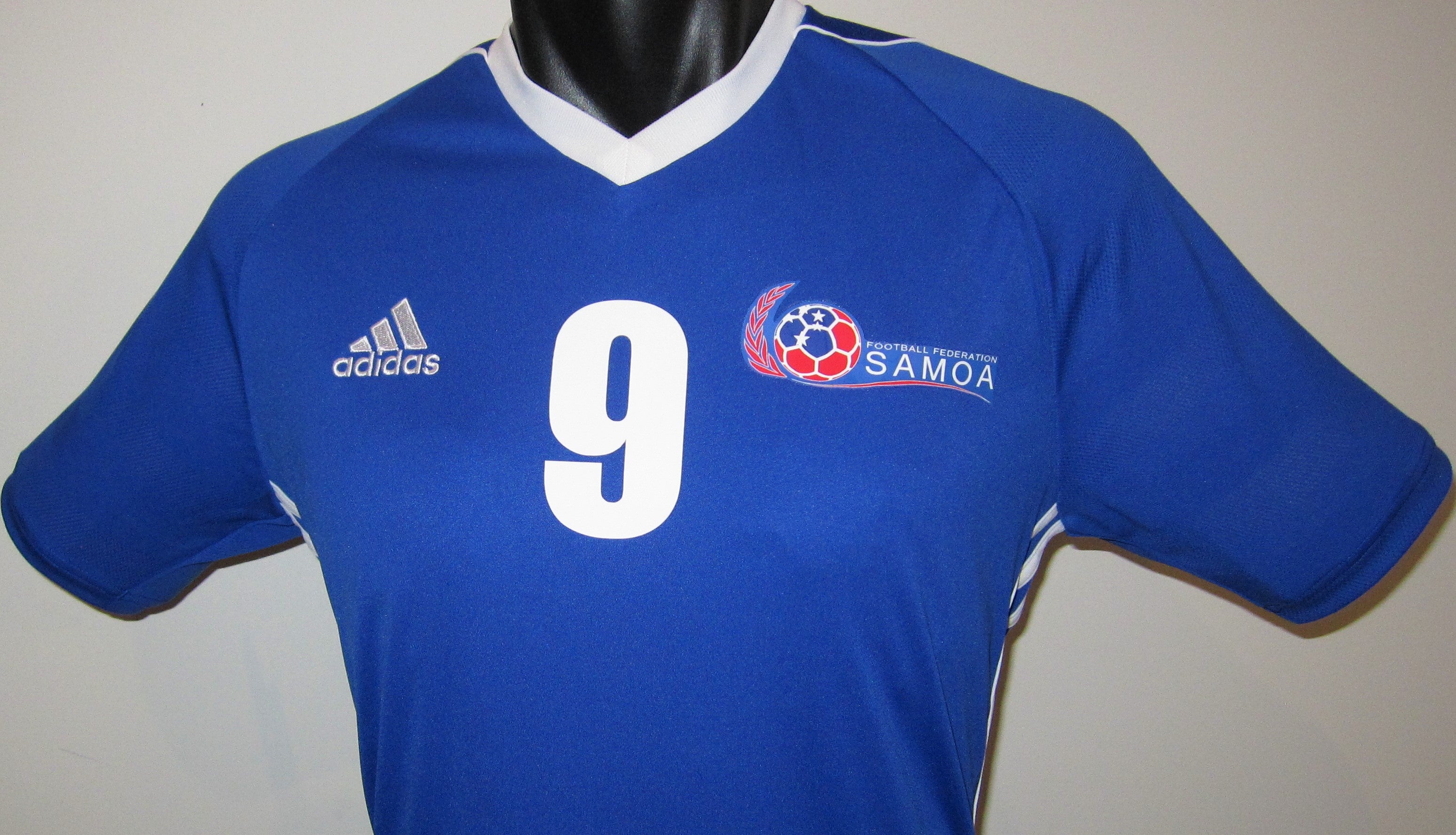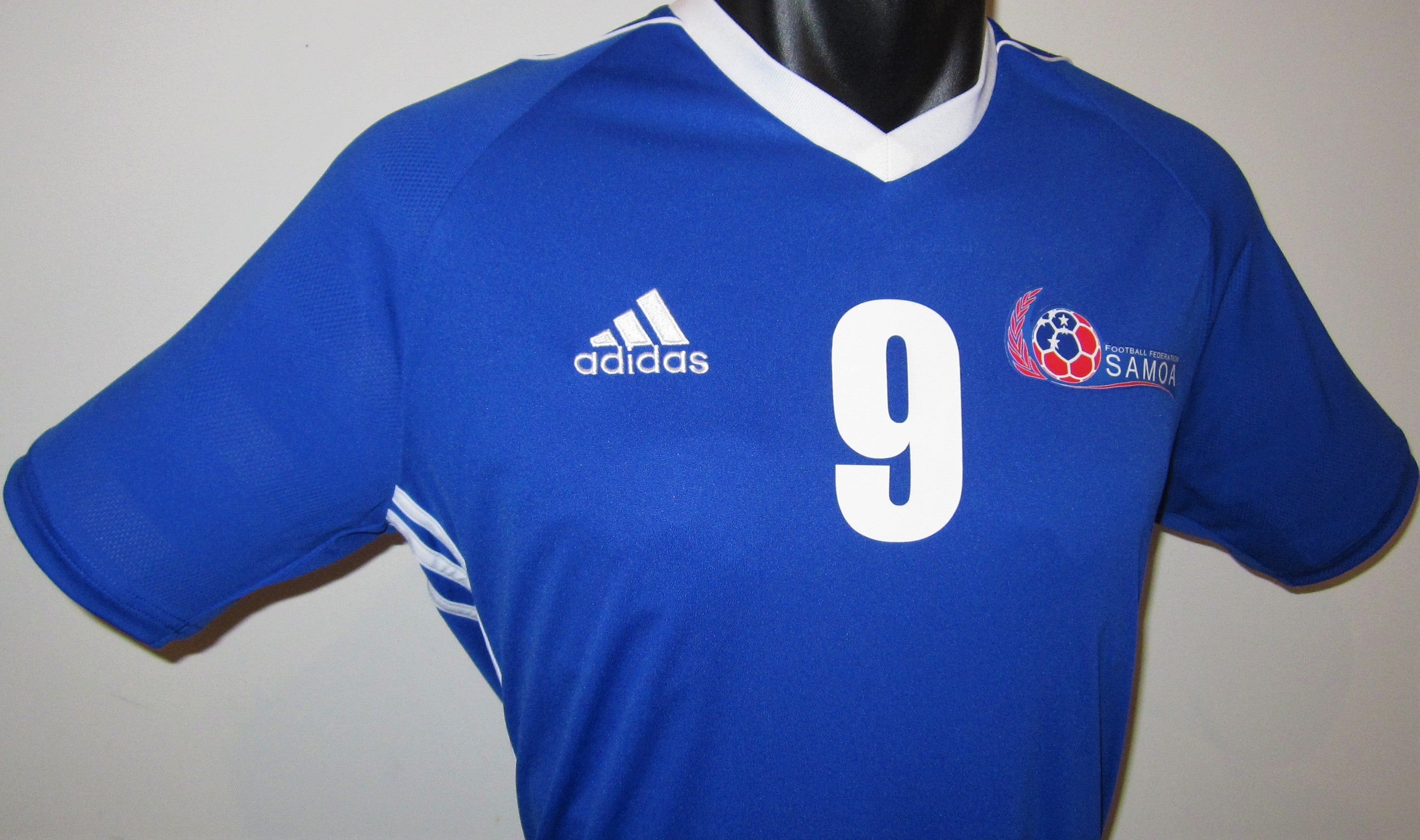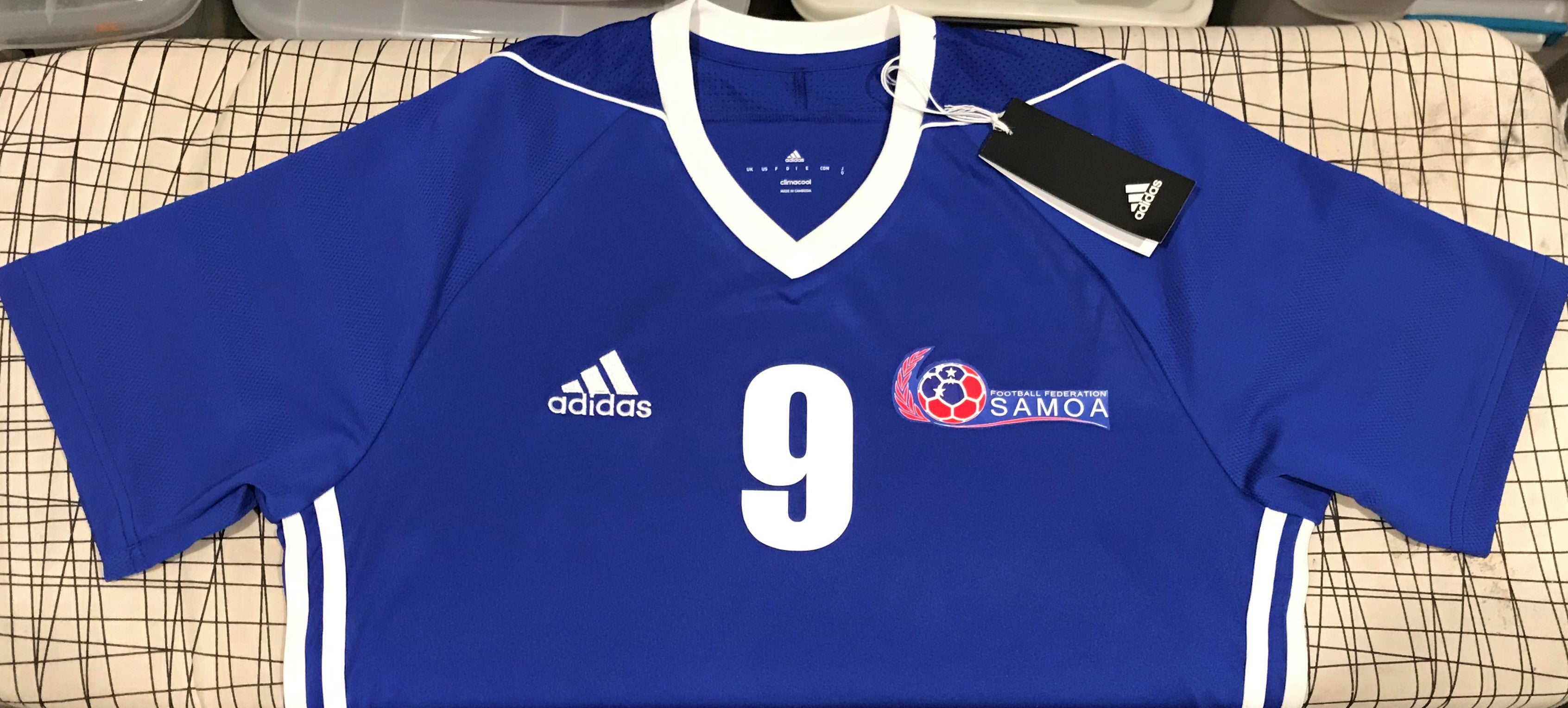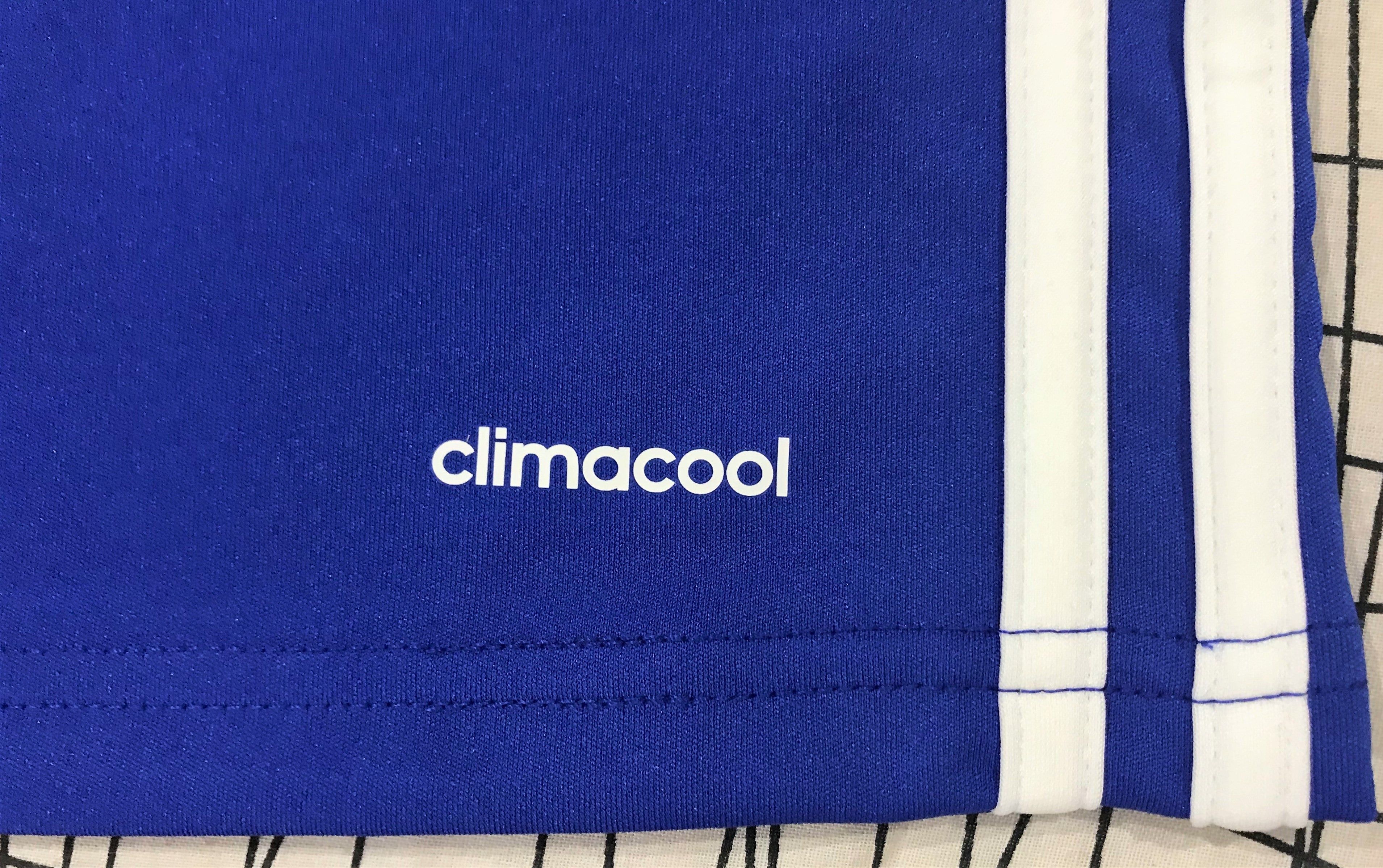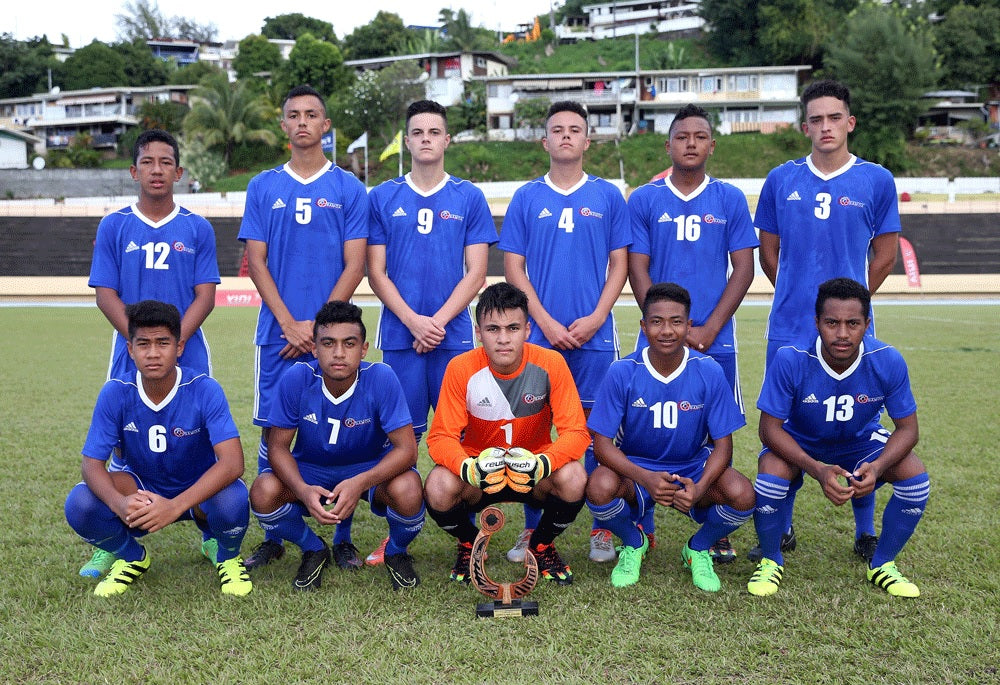 Samoa 2017-18 Home (#9- MALO) Jersey/Shirt
This is an Adidas Samoa national team 2017-18 home jersey featuring the number of star striker Silao Malo.
Samoa have traditionally been amongst the world's weaker national teams, largely due to rugby dominating the sporting landscape in the country. Few Samoan footballers have ever played at a professional level outside the country, although there are a number of professional footballers in Australia with Samoa heritage who have chosen to represent other nations. These include brothers Jai & Dane Ingham, as well as Australian legend Tim Cahill, who did actually play for Samoa's U-20 team before going onto become one of Australia's greatest-ever players.  
Silao Malo has been one of Samoa's leading strikers for the past decade and has scored several historic goals for the national team. At club level, Malo has played his entire career in the Samoa National League for Kiwi FC, Lupe o le Soaga and current club Vaimoso. He famously scored the winning goal for Samoa in the 89th minute in a 1-0 win against American Samoa in 2011, which secured Samoa's place in the 2012 OFC Nations Cup- their first appearance at the tournament. He also scored Samoa's only goal in the 2012 OFC Nations Cup in a 10-1 loss to Tahiti. Malo has played a total of 12 international matches and scored 2 goals for Samoa since debuting in 2011.