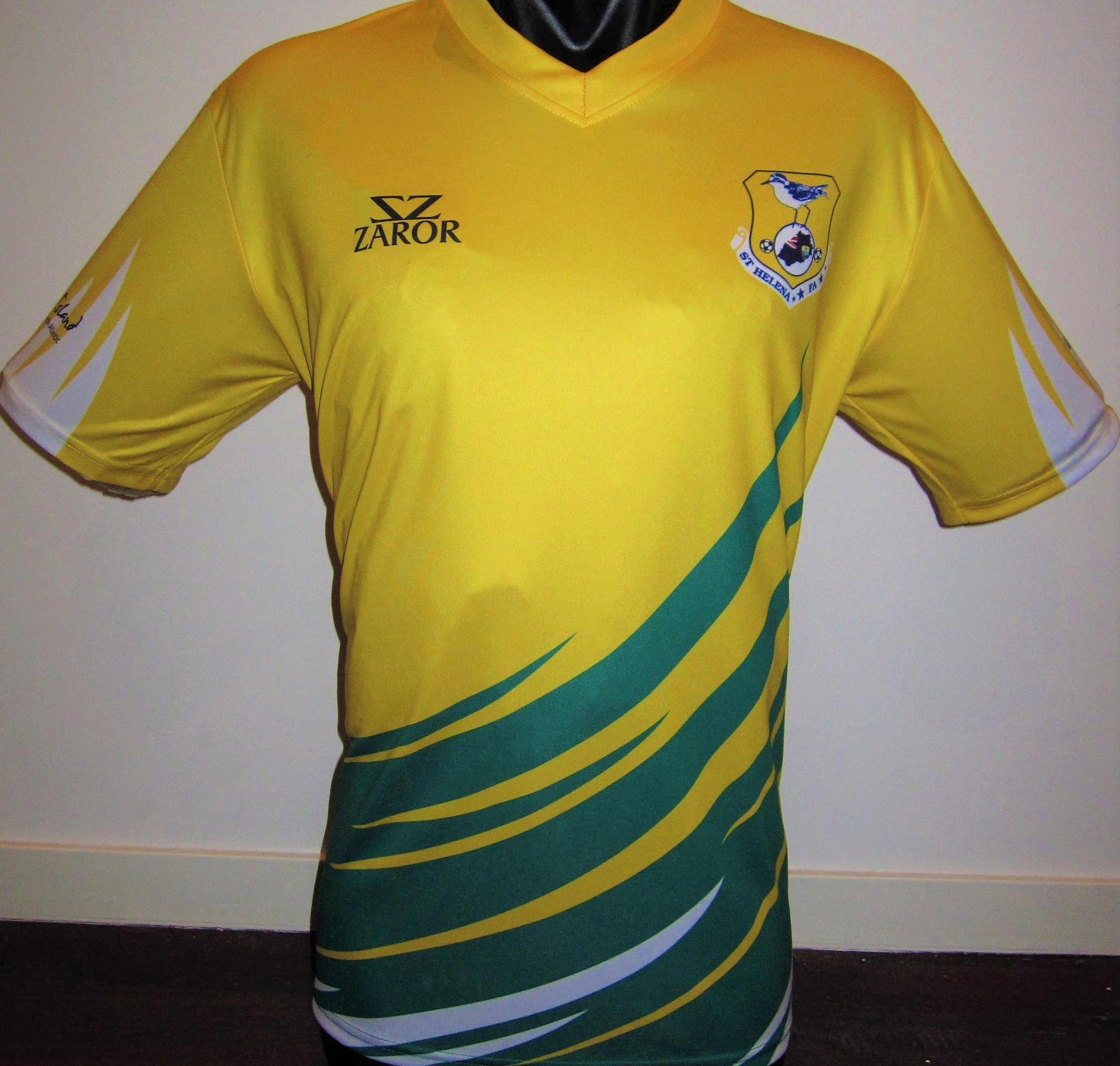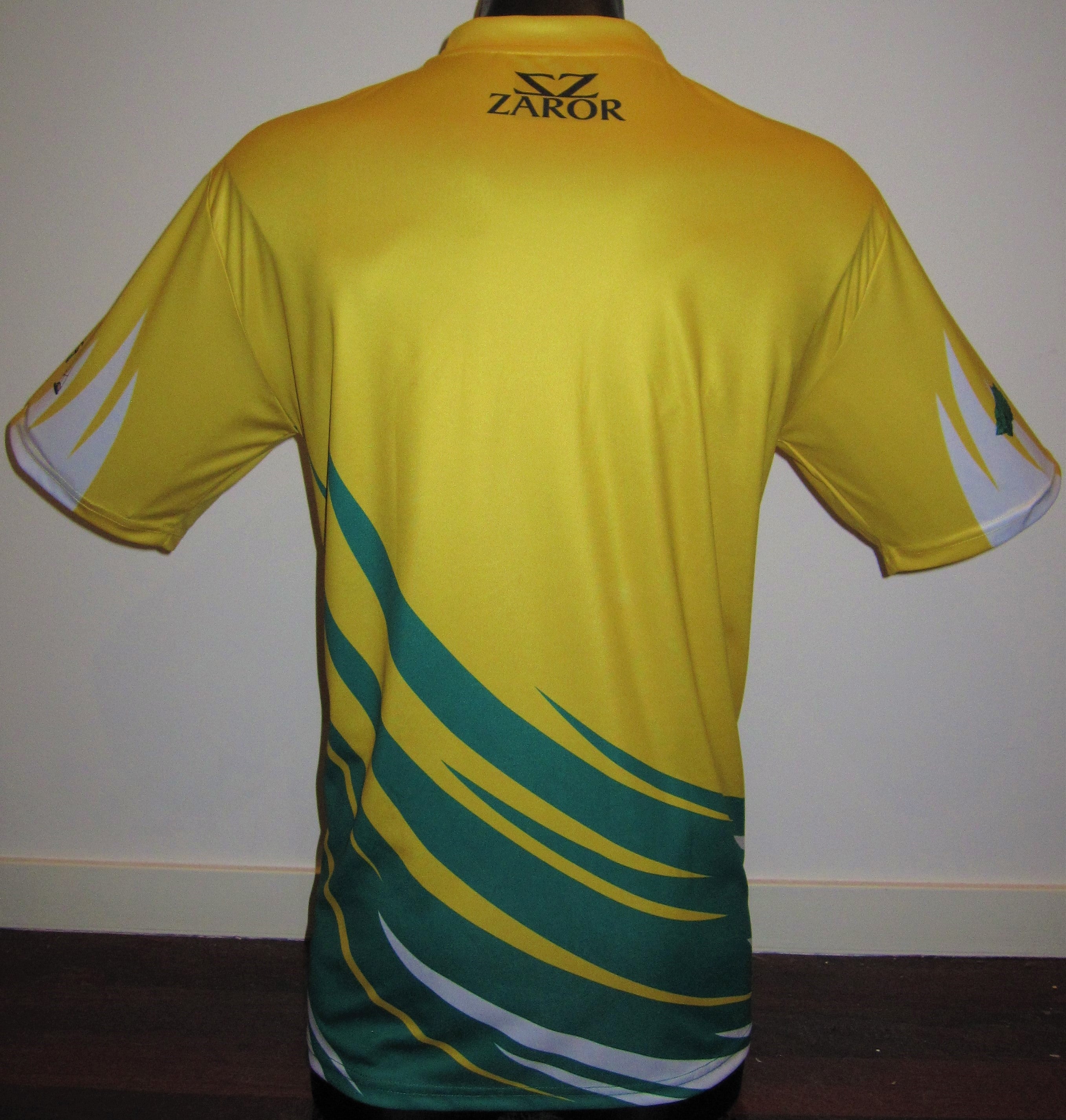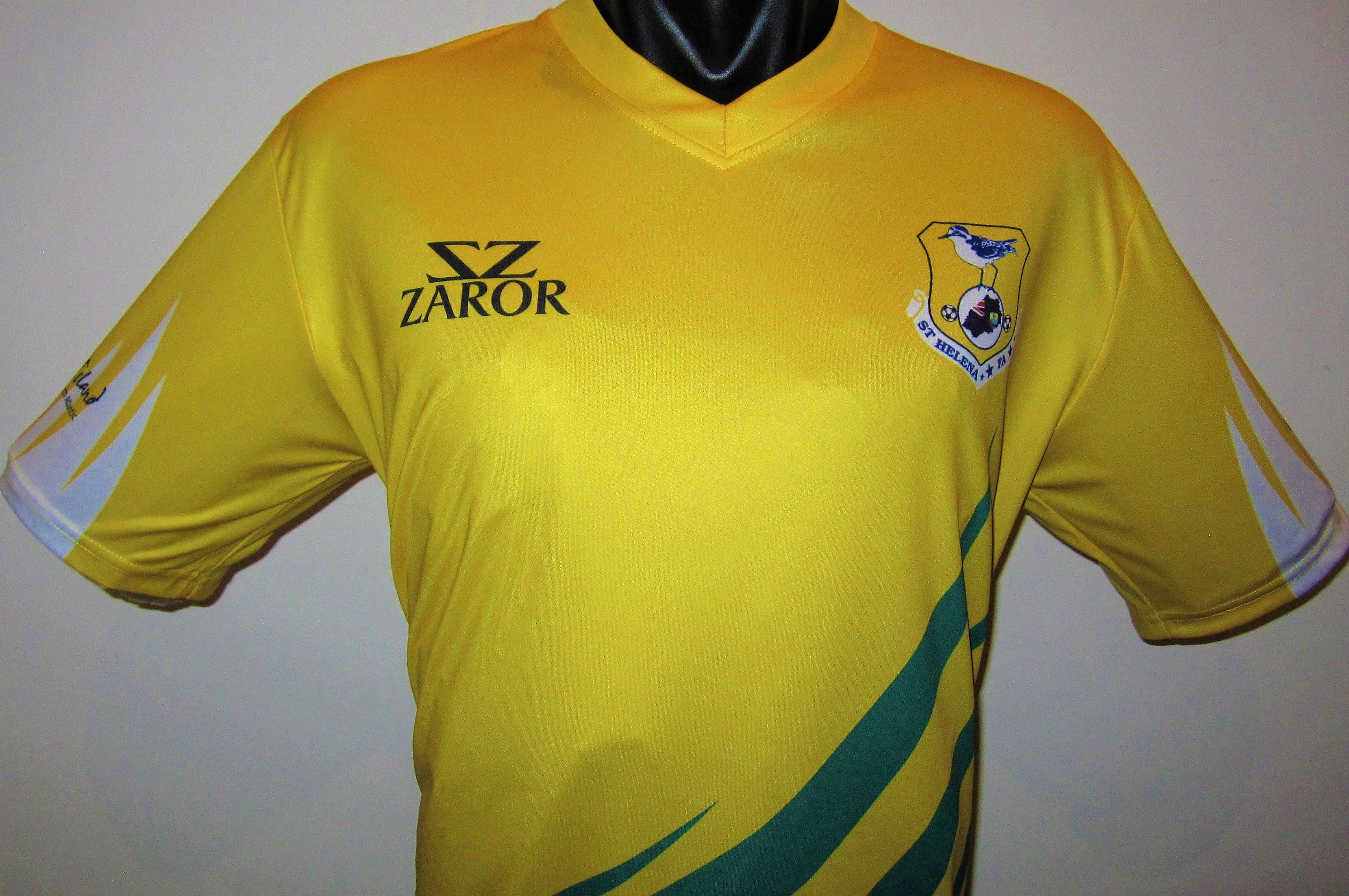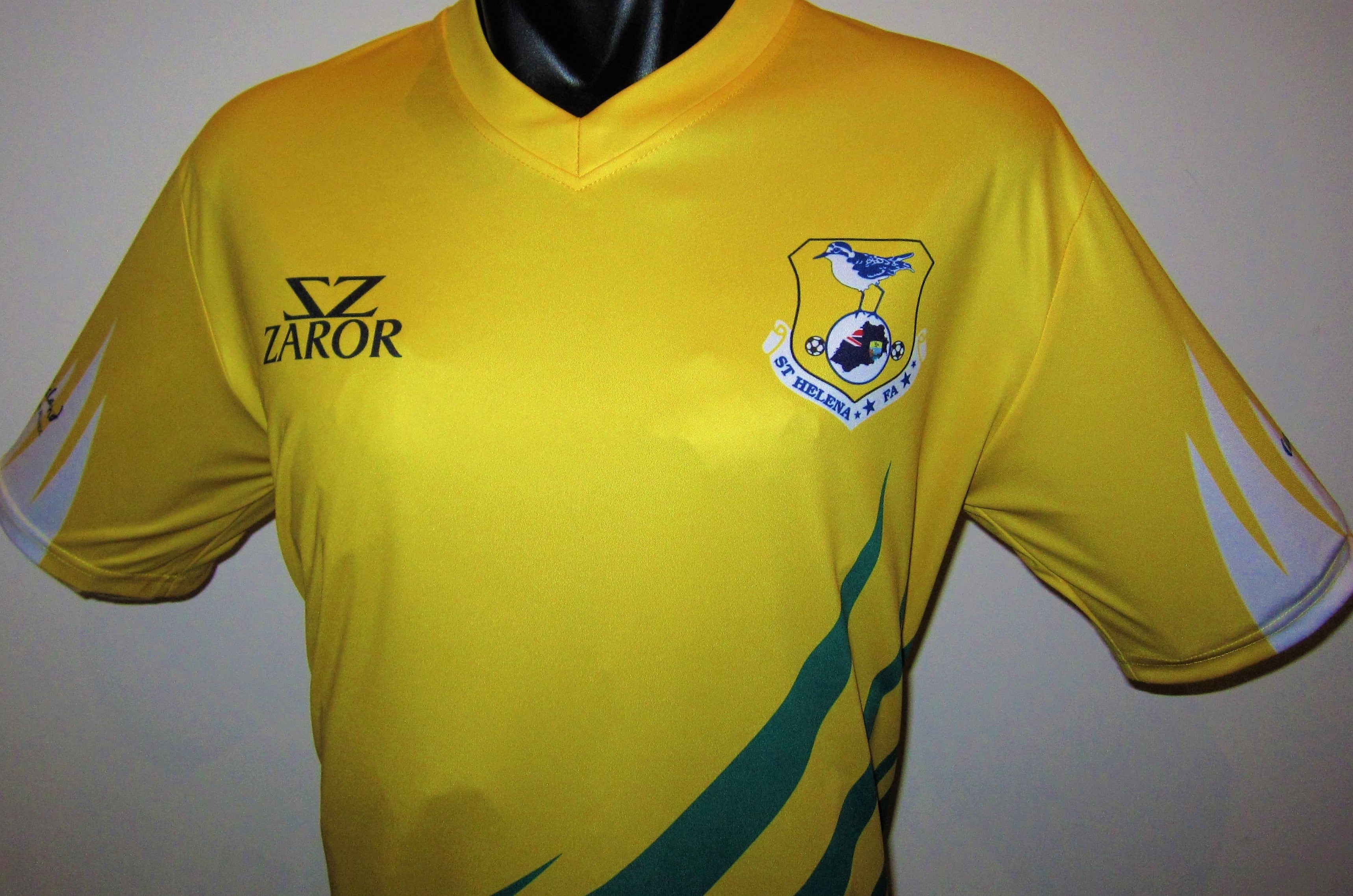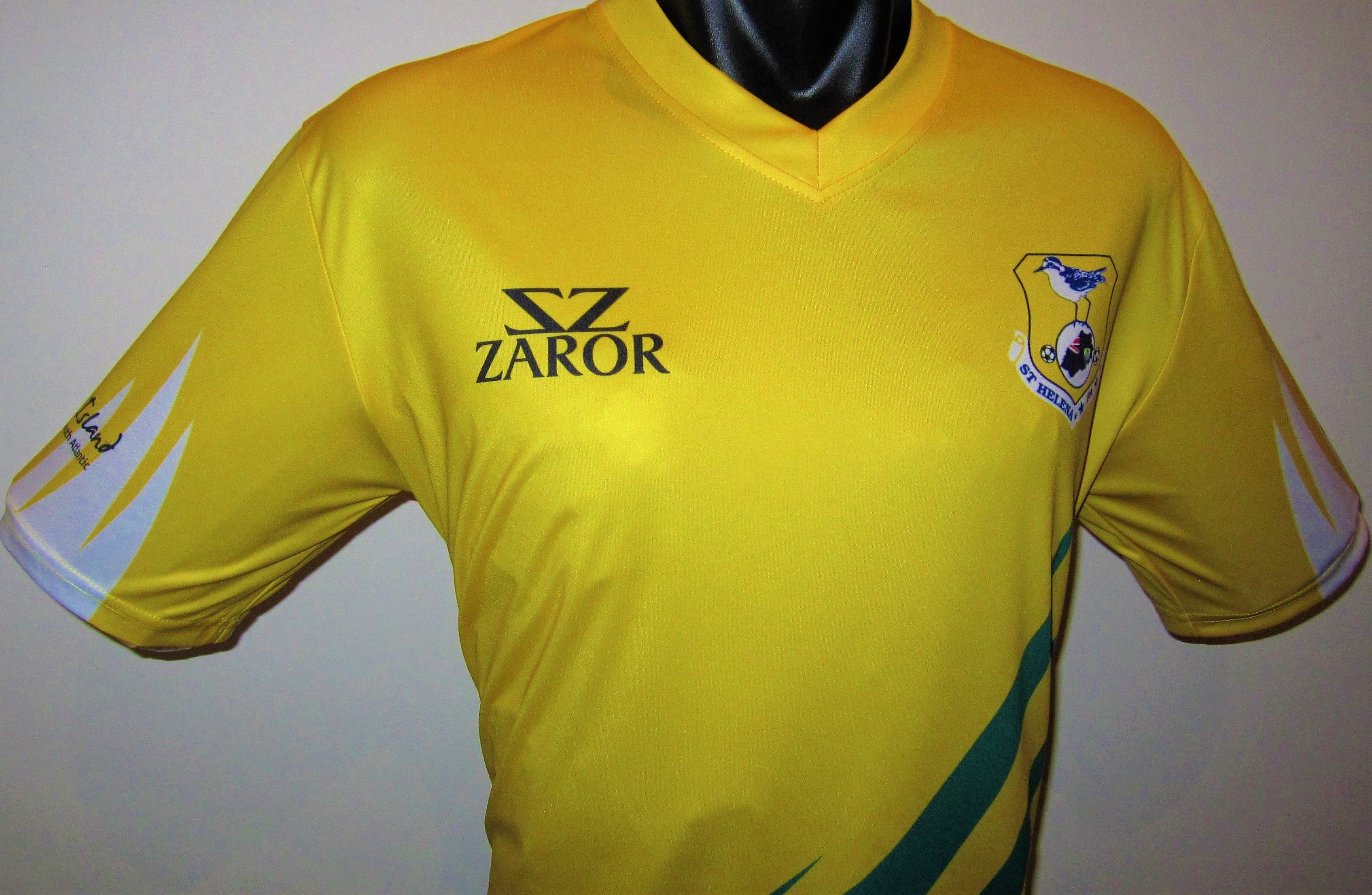 Saint Helena 2019 Home Jersey/Shirt
This is a Zaror Saint Helena national team home jersey as worn by the team throughout 2019.
Despite the Saint Helena Football Association being active for several years, the Saint Helena national team did not make their international debut until 2019 when the team competed at the 2019 Island Games Football Tournament held in Wales. Saint Helena is a small island located off the coast of Southern Africa and has a population of just 4,500. The British Overseas Territory is one of the most remote inhabited islands in the world and has a rich history since it was first discovered in the 1500s. Cricket is Saint Helena's most popular sport and their national team is amazingly competitive when playing against much larger nations. Their football team achieved some positive results in their first competitive fixtures and managed to defeat local Welsh club Holyhead Hotspur in their first friendly match. At the tournament proper, they lost all three matches to Shetland, Guernsey and Western Isles, however remained competitive throughout and will look to improve further at the next edition of the Island Games.