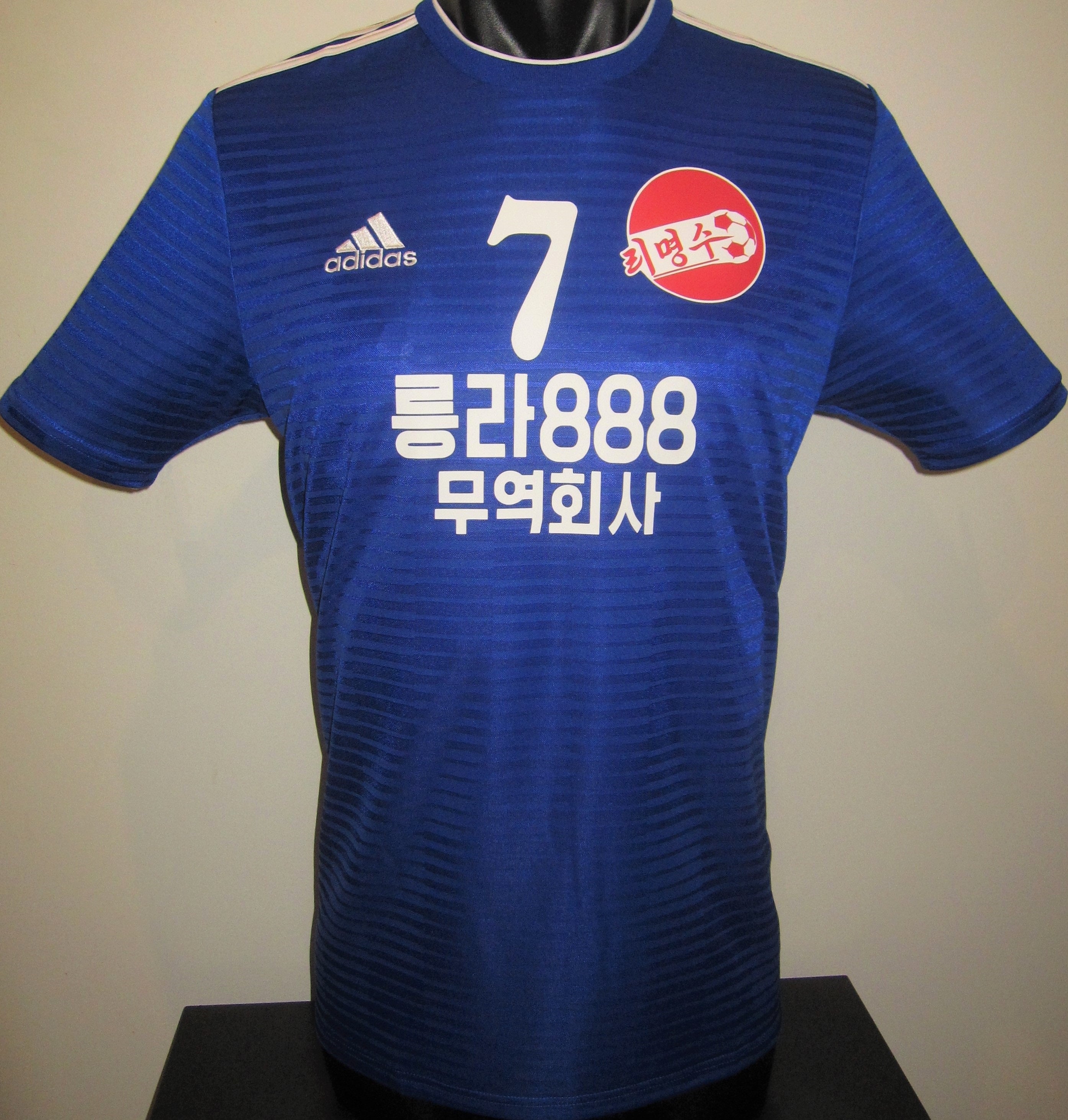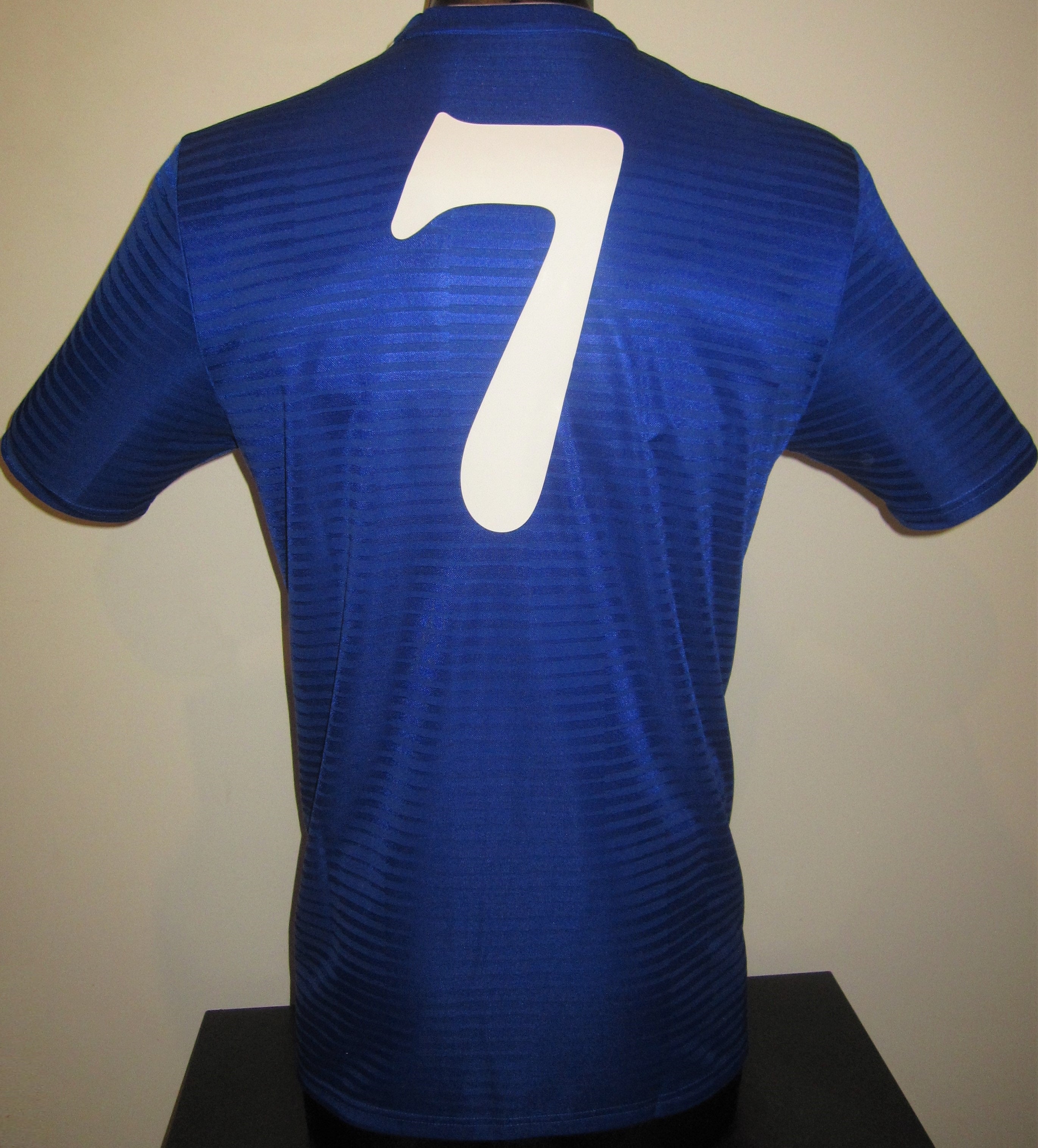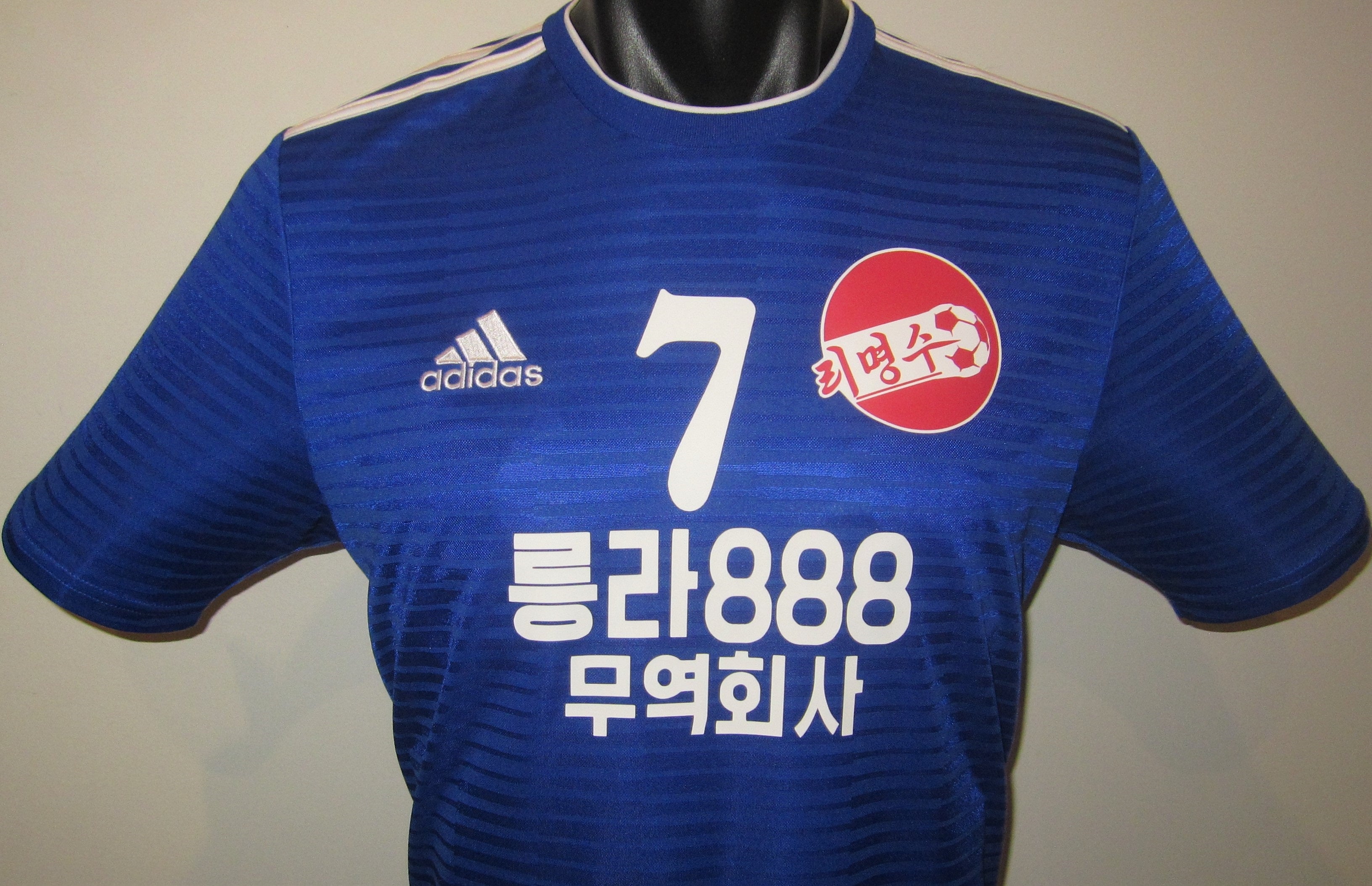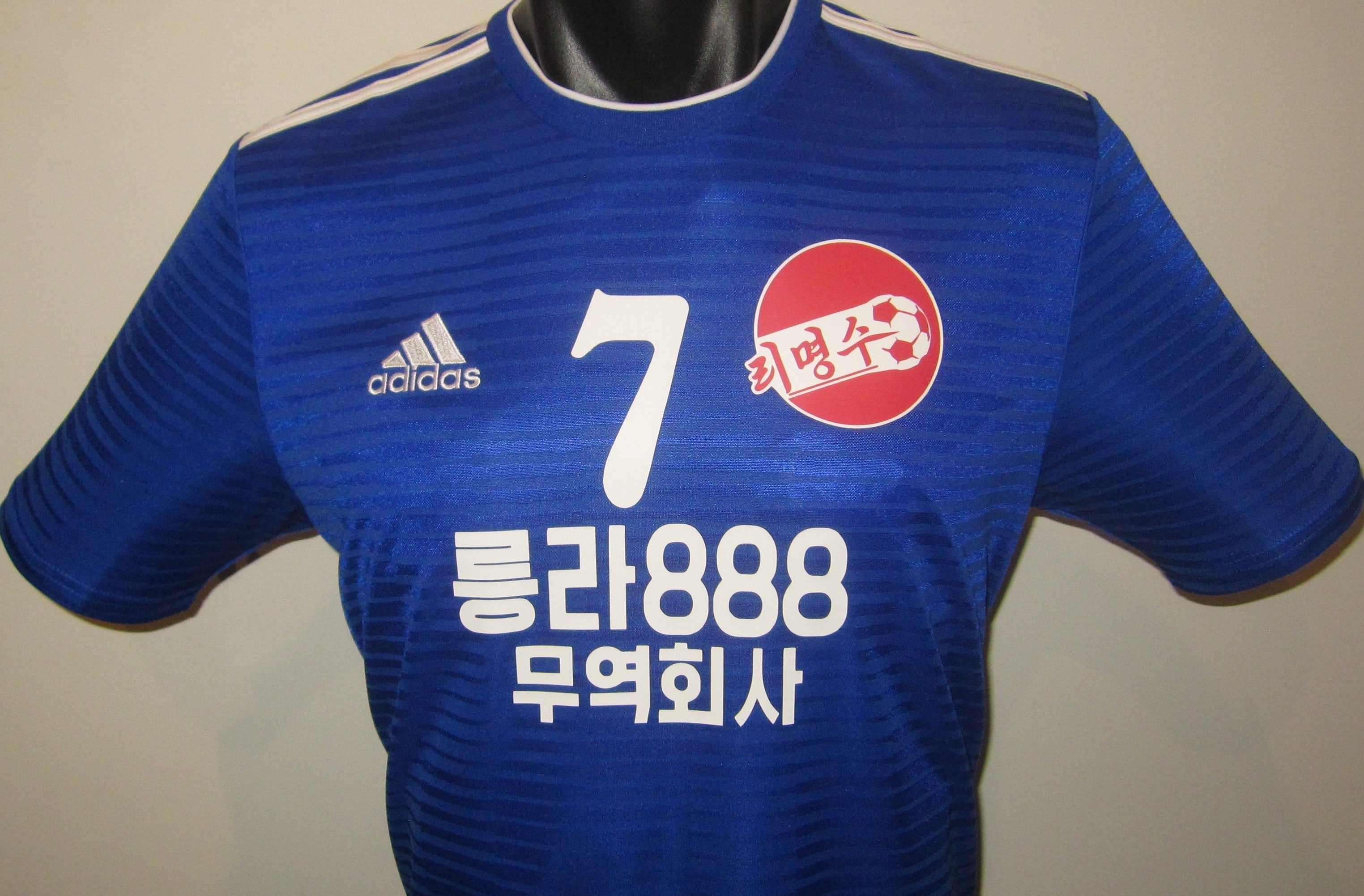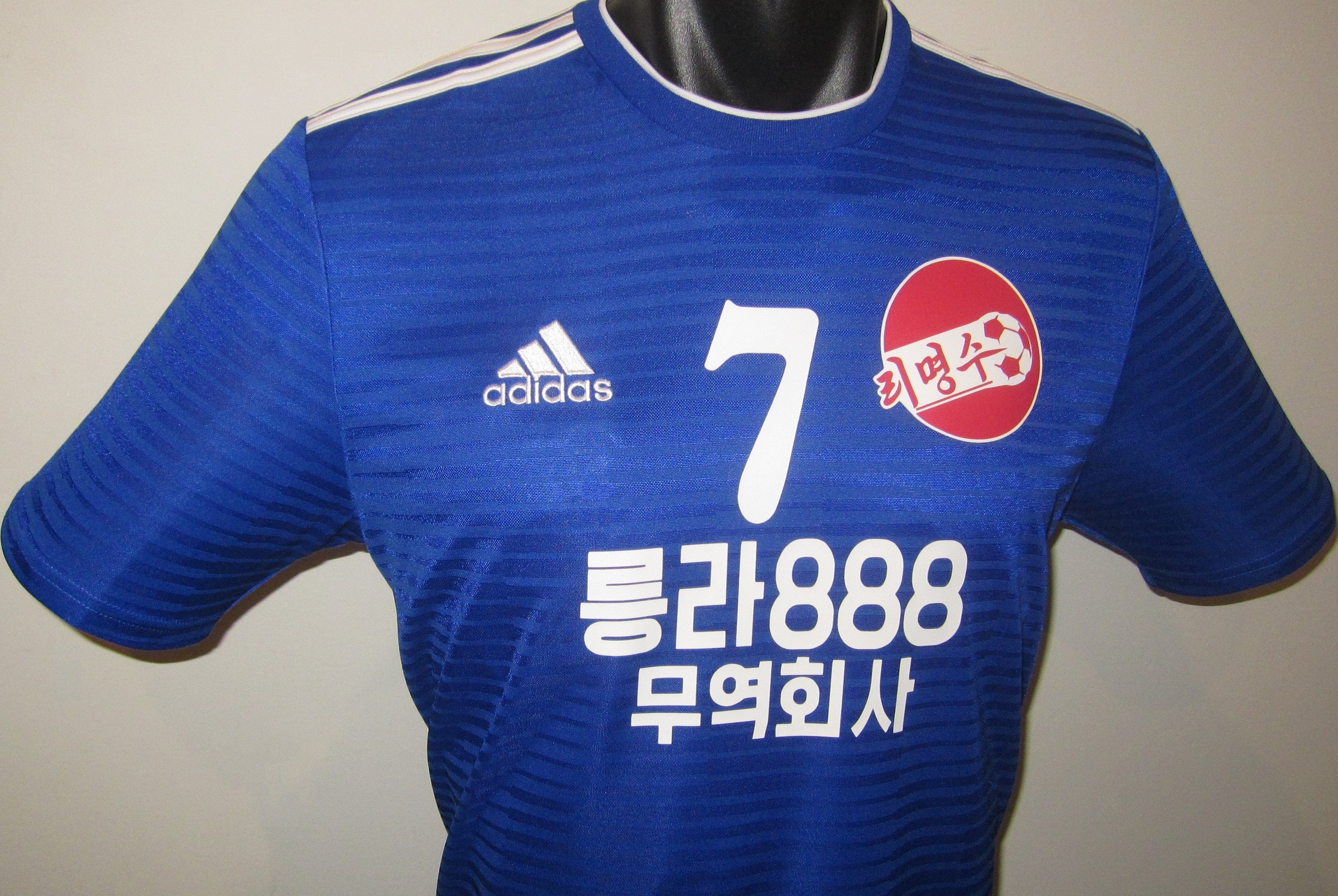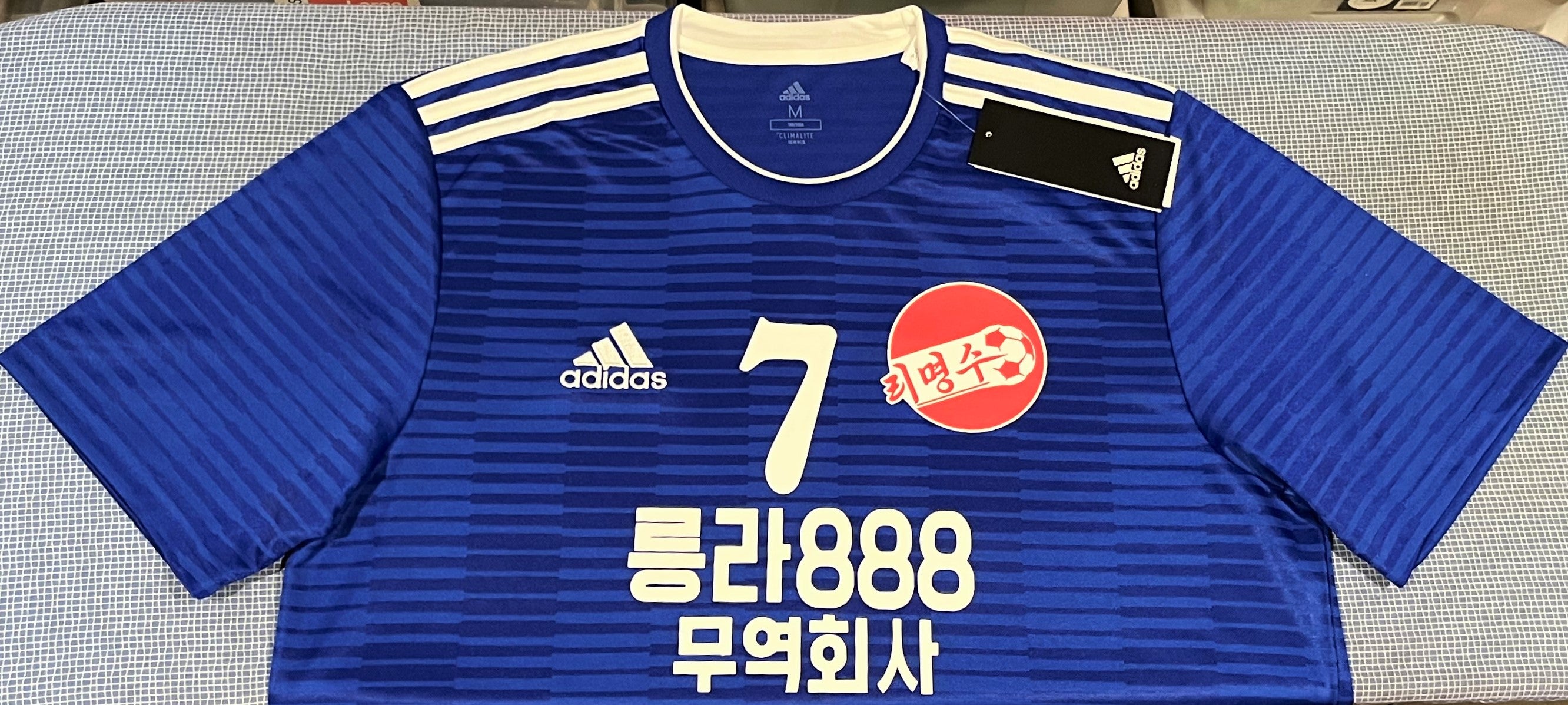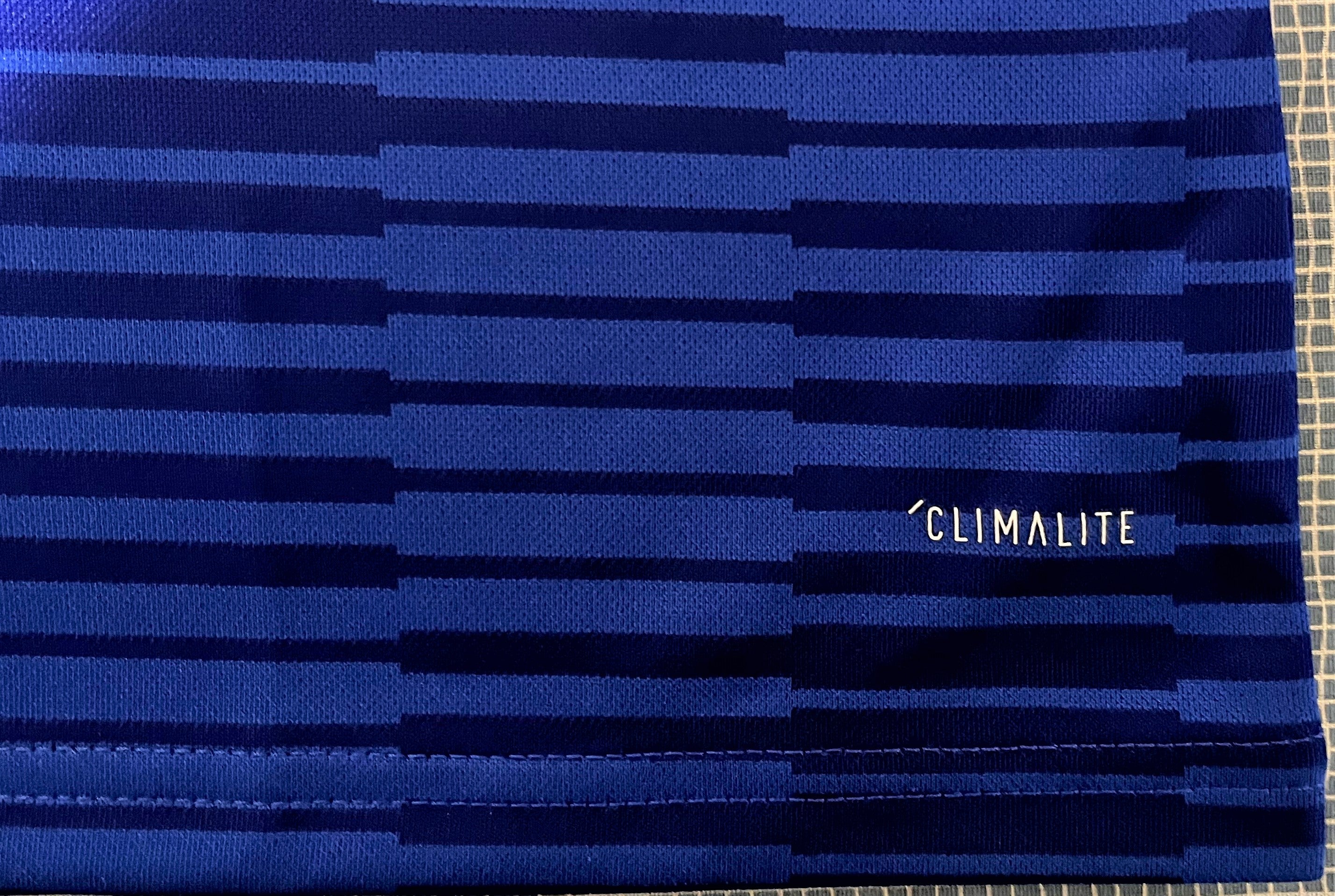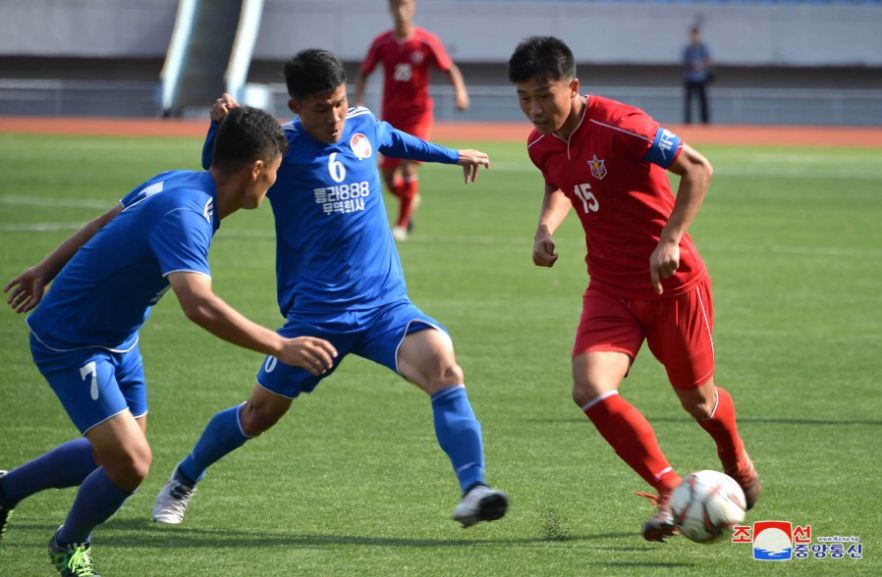 Rimyongsu SC 2022-23 Home (#7- KYONG-IL) Jersey/Shirt
This is an Adidas Rimyongsu Sports Club 2022-23 home jersey featuring the number of star midfielder Kim Kyong-il.
Rimyongsu SC compete in the DPR Korea Premier Football League and are based in Sariwon, a city in the south of the country. The club are affiliated with the Ministry of Social Security, one of the major law enforcement agencies in North Korea and are named after general Ri Myong-su, the former chief of General Staff of the Korean People's Army. Rimyongsu SC have consistently finished near the top of the league table, however have yet to win the league title, despite finishing second in 1995, 1996 and 2002.
This jersey features the logo of sponsor "Reungra 888, a company most known for the production of drinking water supposedly sourced from the famous Kumgang Mountains. In all likelihood, this is the first time in history that an advertisement has featured on the shirt of a North Korean club.
Kim Kyong-il has been one of the key members of the Rimyongsu squad since making his debut for the club in 2007. He has spent his entire club career with Rimyongsu, a standard occurrence in North Korean football, which has almost no transfers of players between clubs in the domestic league. Kim Kyong-il played 7 matches for the North Korean national team between 2007-2009 and was called up to the North Korean 23-man squad for the 2010 FIFA World Cup, however did not make an appearance at the tournament.