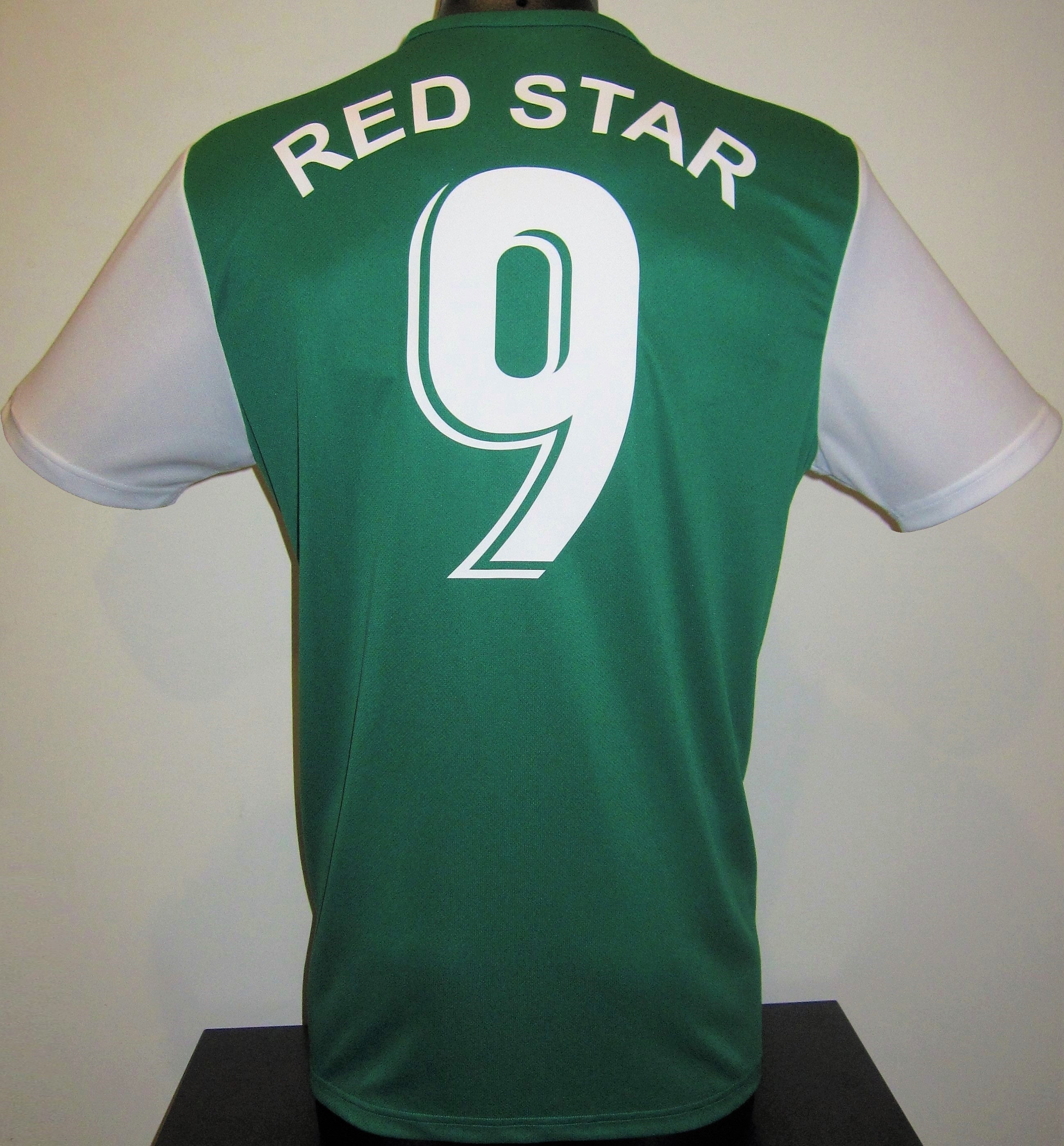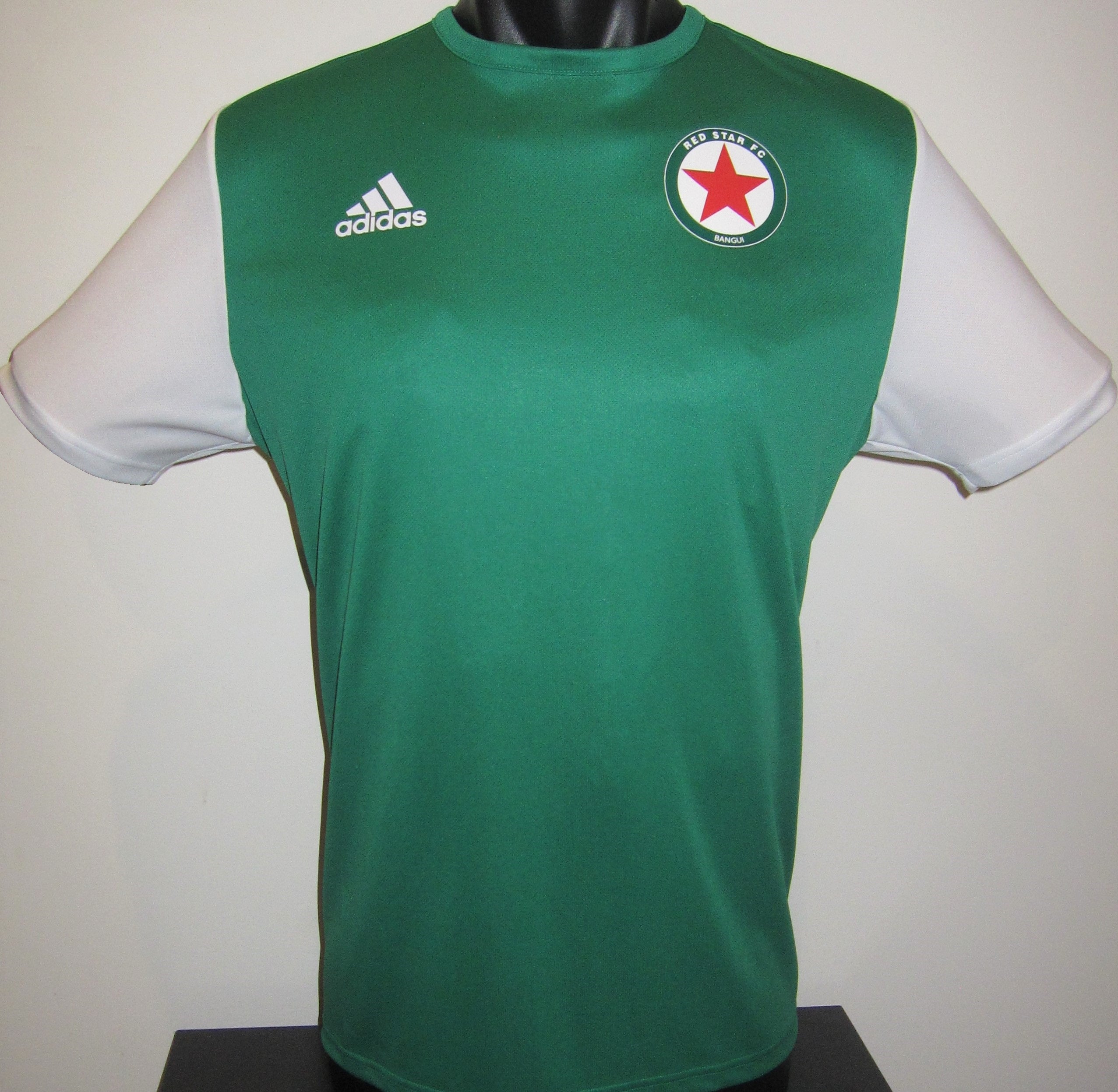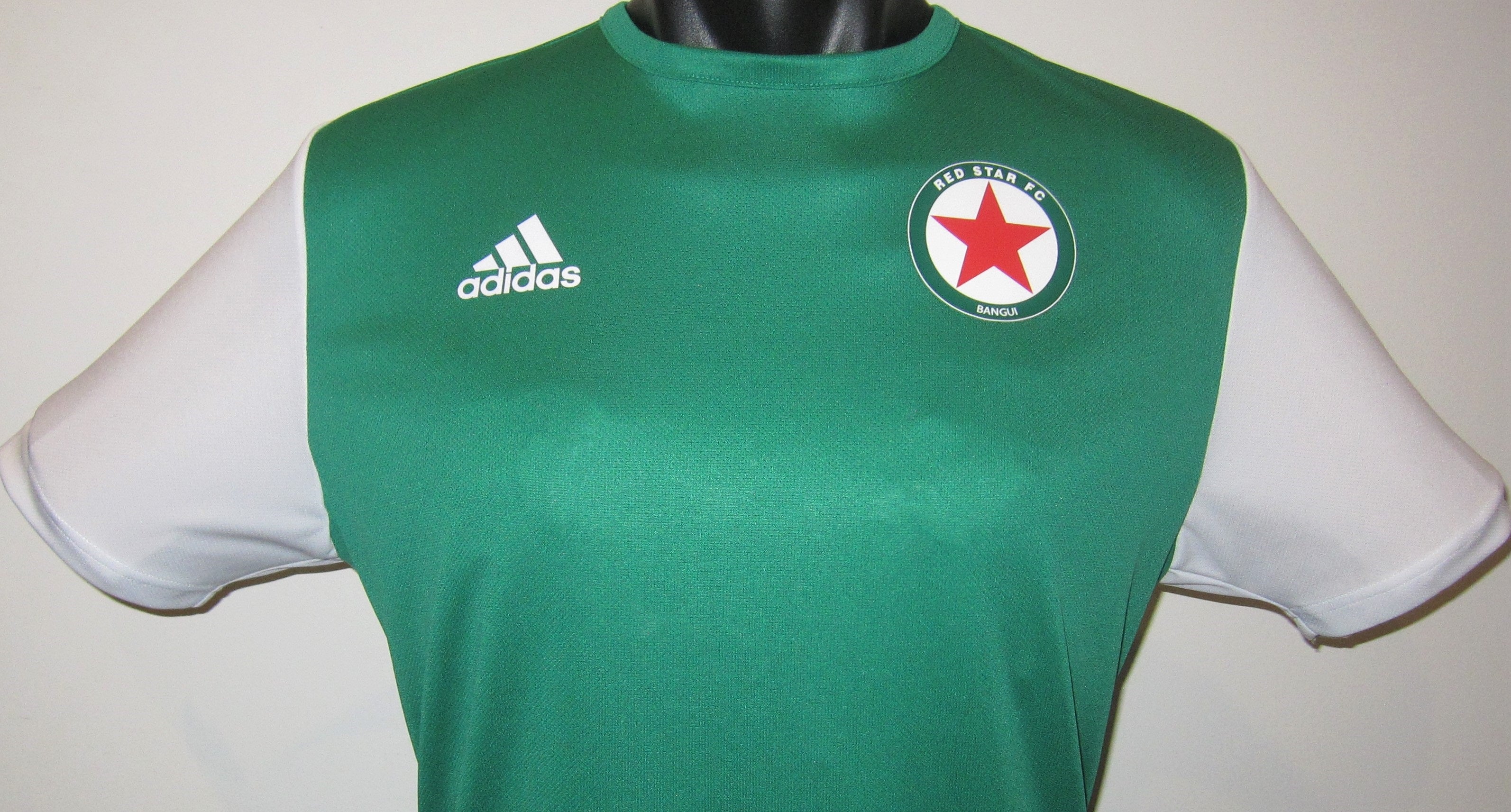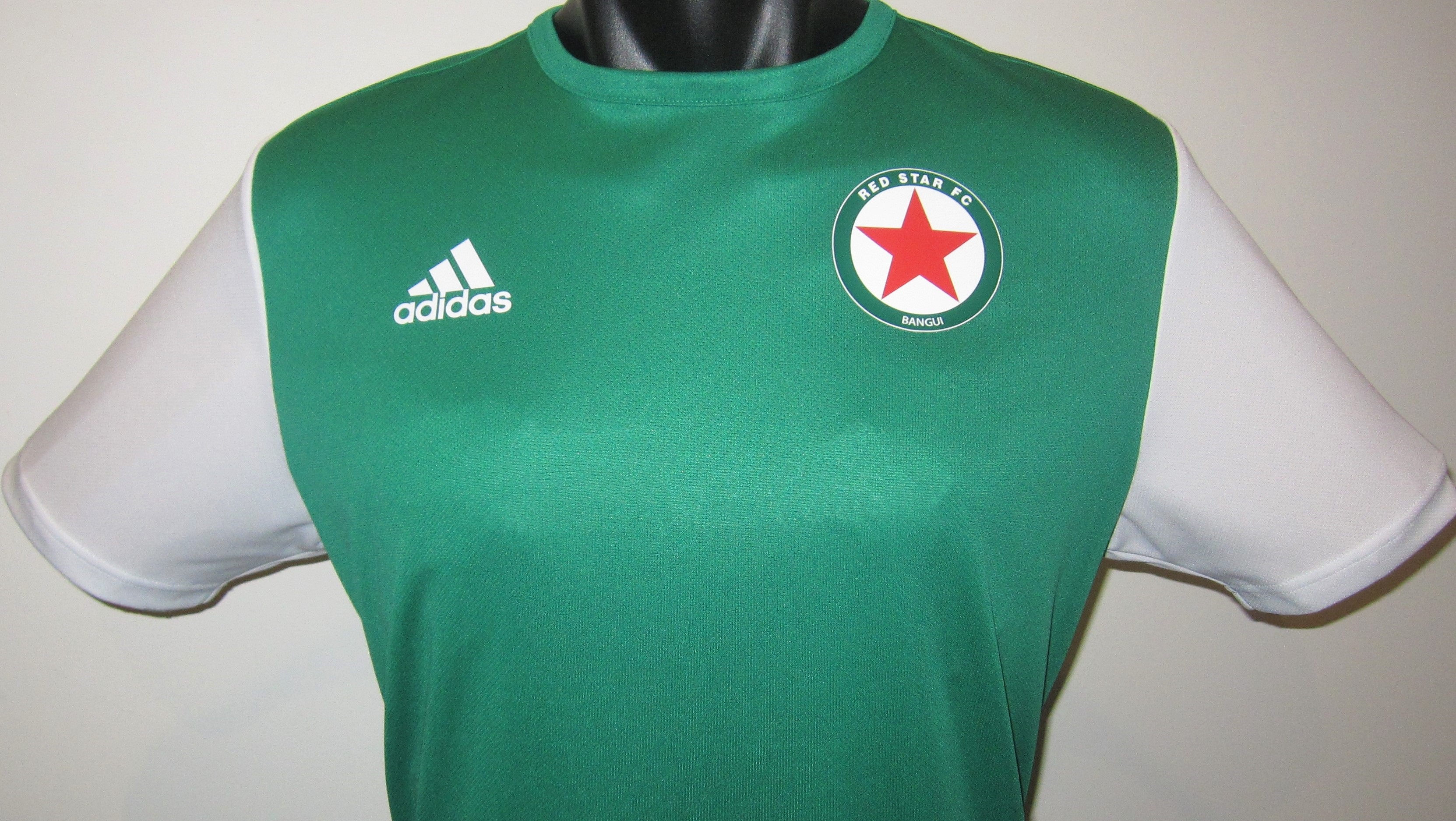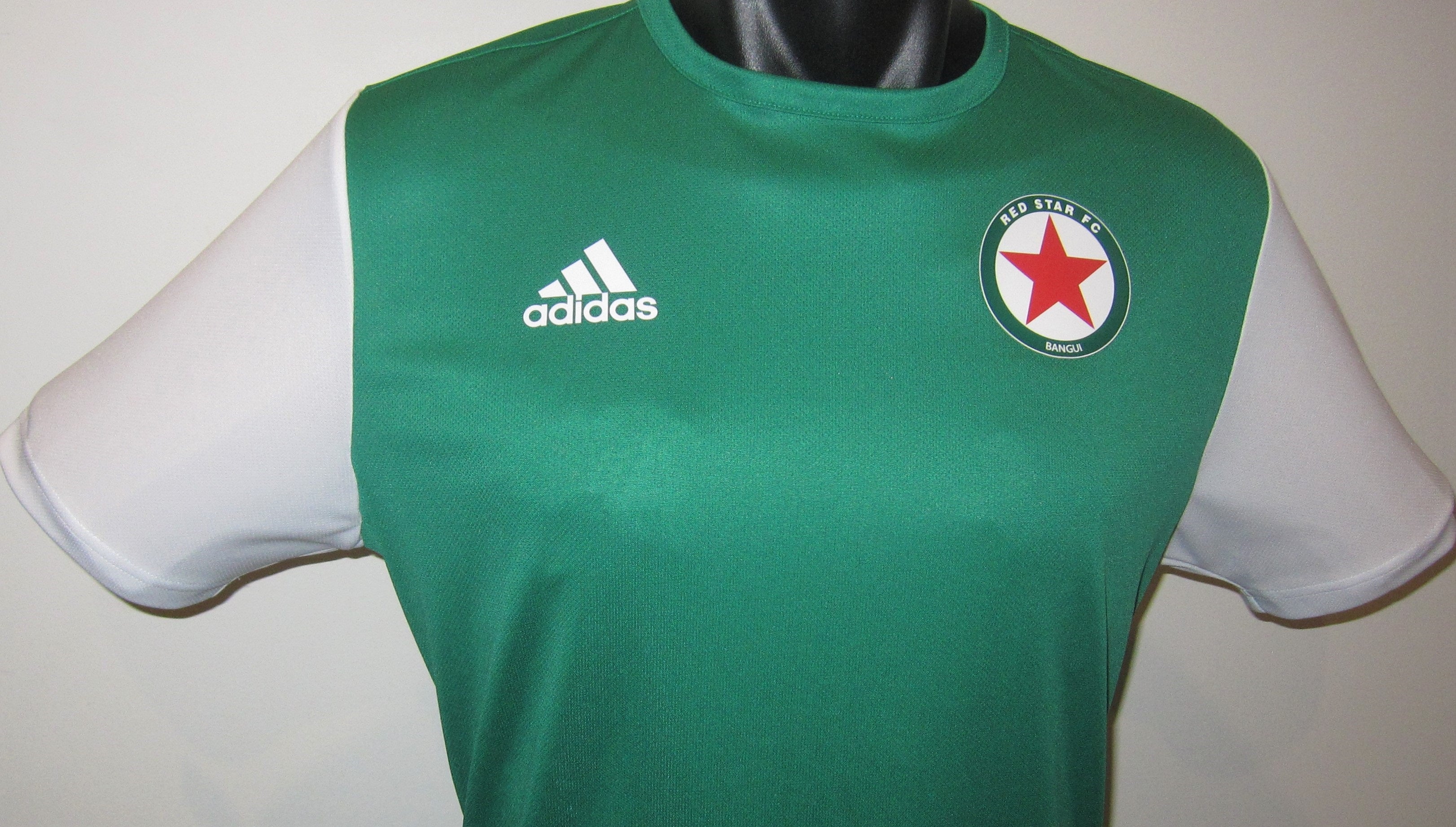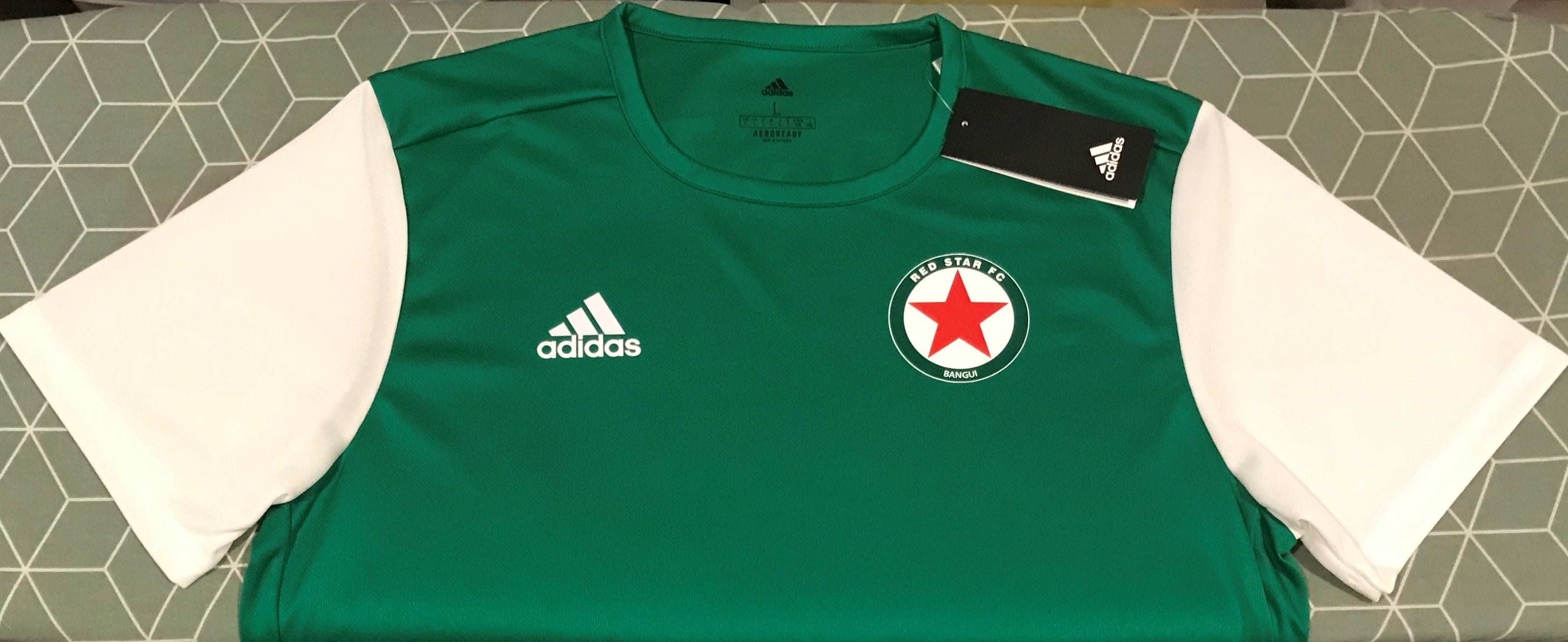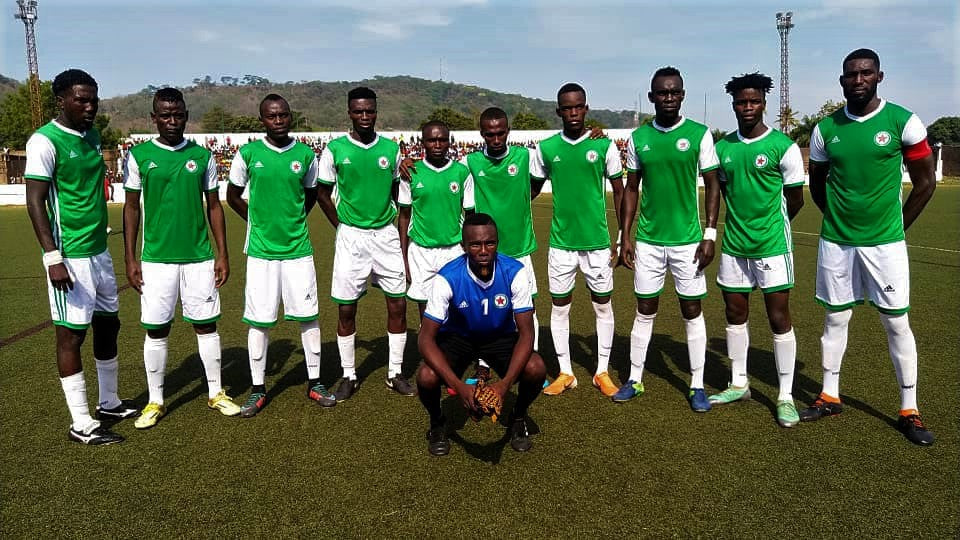 Red Star Bangui 2021-22 Home (#9- GOMBE-FEI) Jersey/Shirt
This is an Adidas Red Star Bangui 2021-22 home jersey featuring the number of star striker Alfred Toussaint Gombe-Fei.
Red Star Bangui compete in the Ligue de Football de Bangui, the top tier of football in the Central African Republic and are based in the capital city of Bangui. Red Star FC were founded in 1975 and have largely competed in the top tier, with the exception of several relegation to the second tier throughout the years. To date, they just one major trophy in the cabinet- the 1976 Central African Republic Coupe Nationale title in just their second year of existence. In recent years however, they have emerged as one of the strongest clubs in the league and the 2020/21 season saw them just miss out on winning their maiden league title. Red Star finished 1st in Pool A and faced Pool B winners DFC 8 to decide the title, with DFC 8 winning 1-0 to secure their fourth league championship.
Alfred Toussaint Gombe-Fei has emerged as one of the most promising young footballers in the Central African Republic in recent years, with the tall 19-year-old striker attracting attention following his impressive performances at the 2021 Africa U-20 Cup of Nations. He scored in their famous 2-1 victory over Tunisia, which secured their progress to the knockout stages in the Central African Republic's debut appearance at the tournament. Gombe-Fei is a product of the Red Star Bangui youth system and played a key role in their 2nd place finish in the 2020/21 Ligue de Football de Bangui season. At impressive at the U-20 AFCON, he was signed by Czech 2nd tier club MFK Vyškov, where he will earn valuable experience. Gombe-Fei also made his debut for the Central African Republic senior national team in 2021, coming on as a substitute in their AFCON 2021 qualifier against Mauritania.