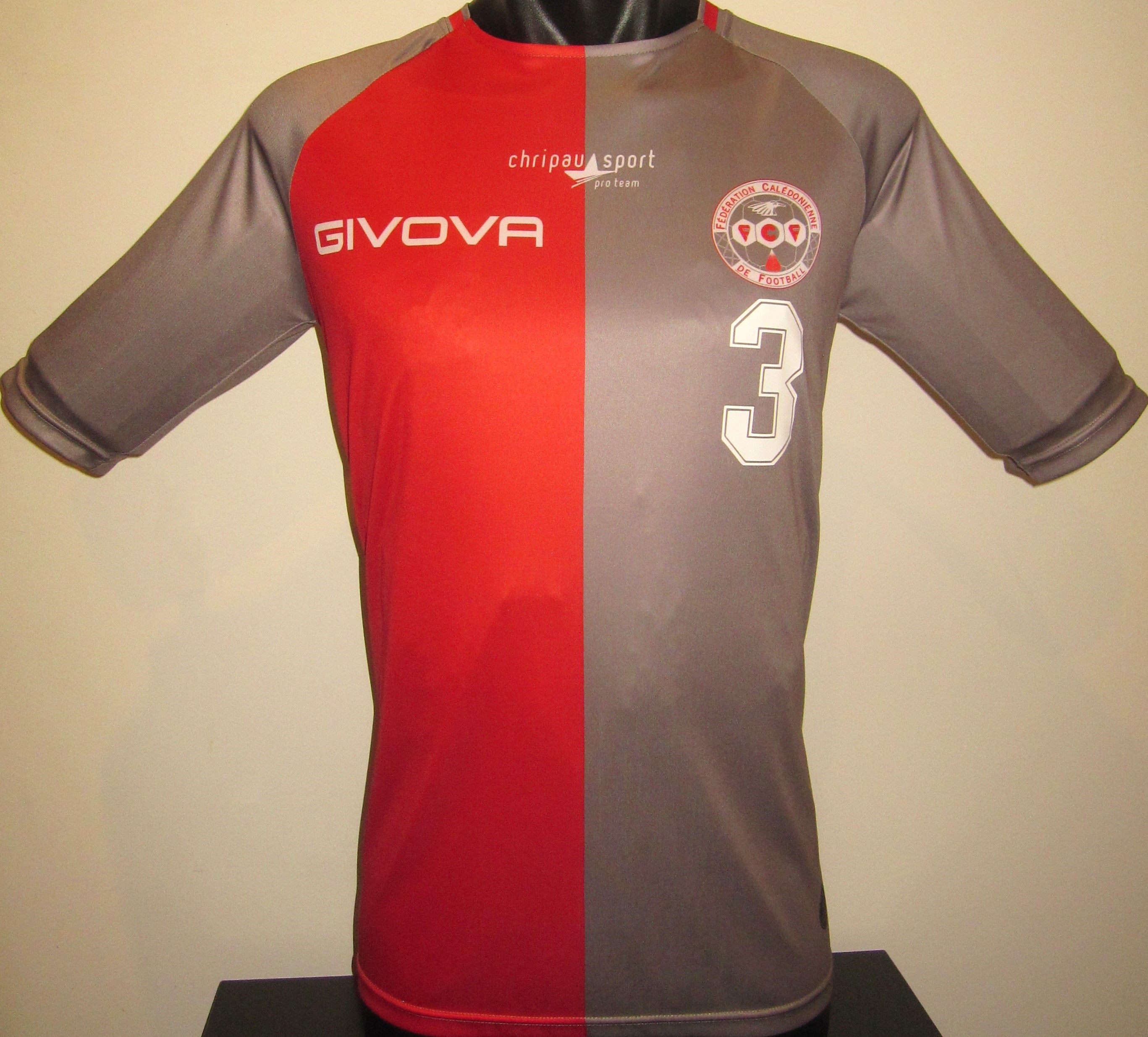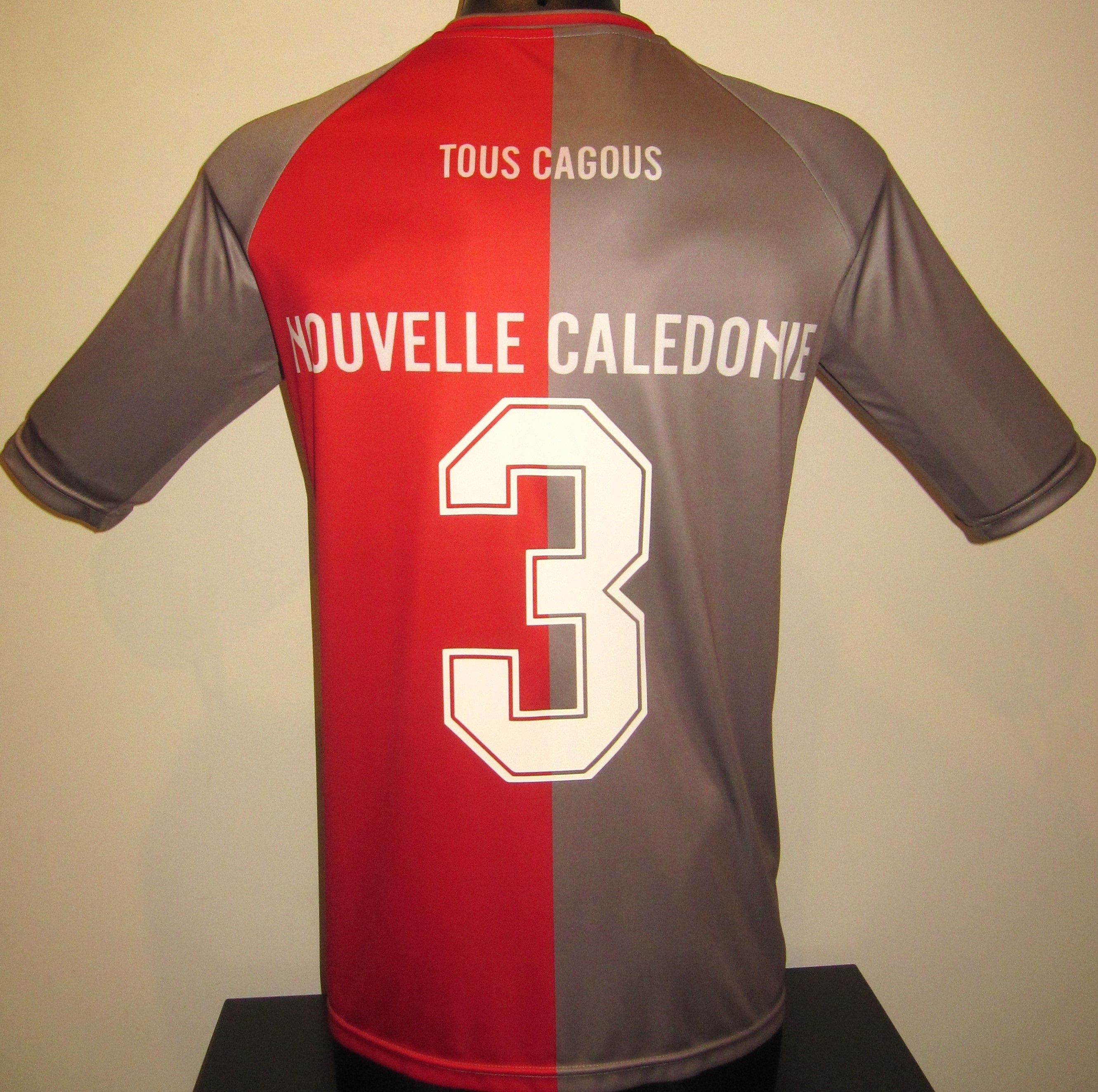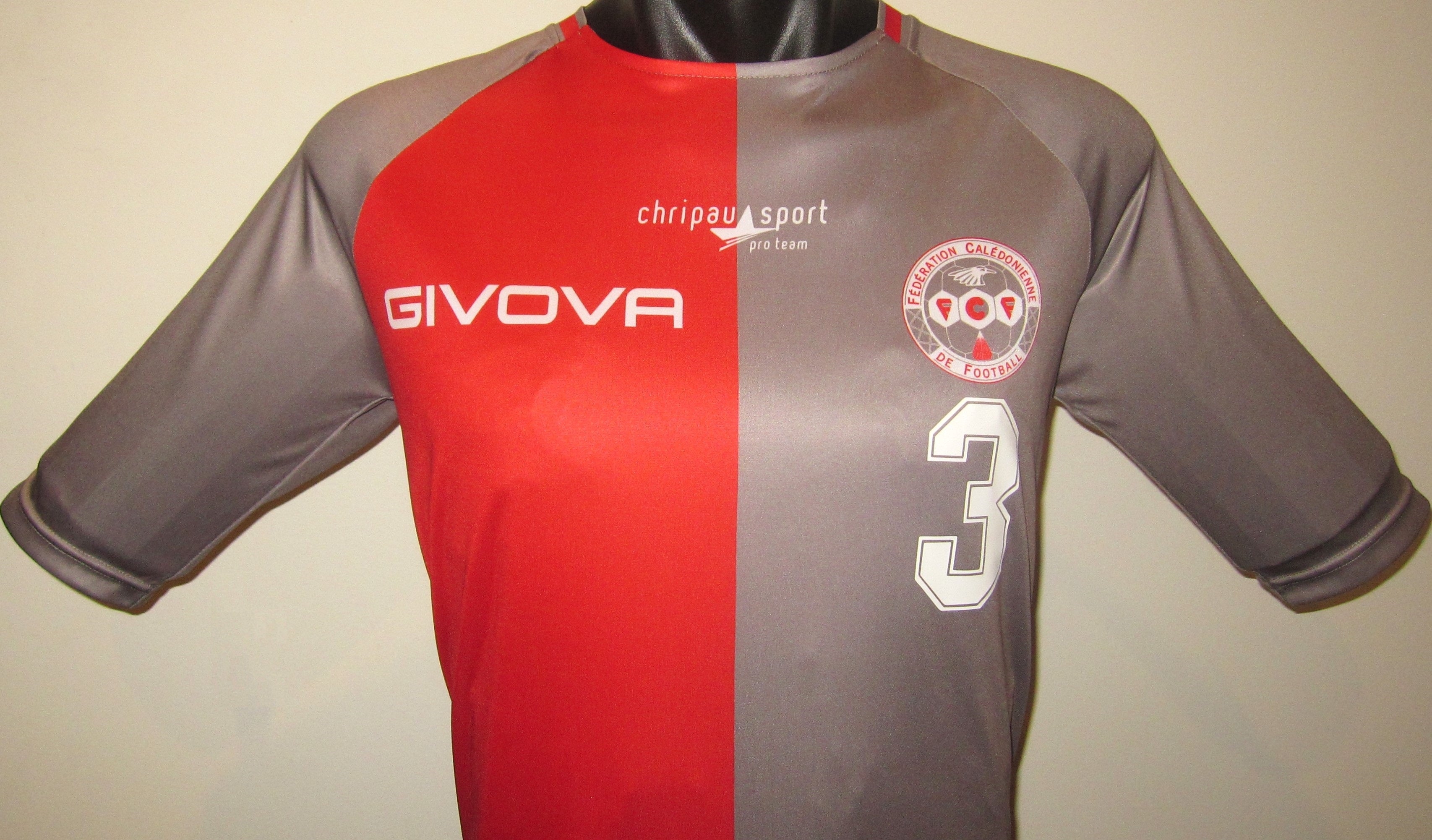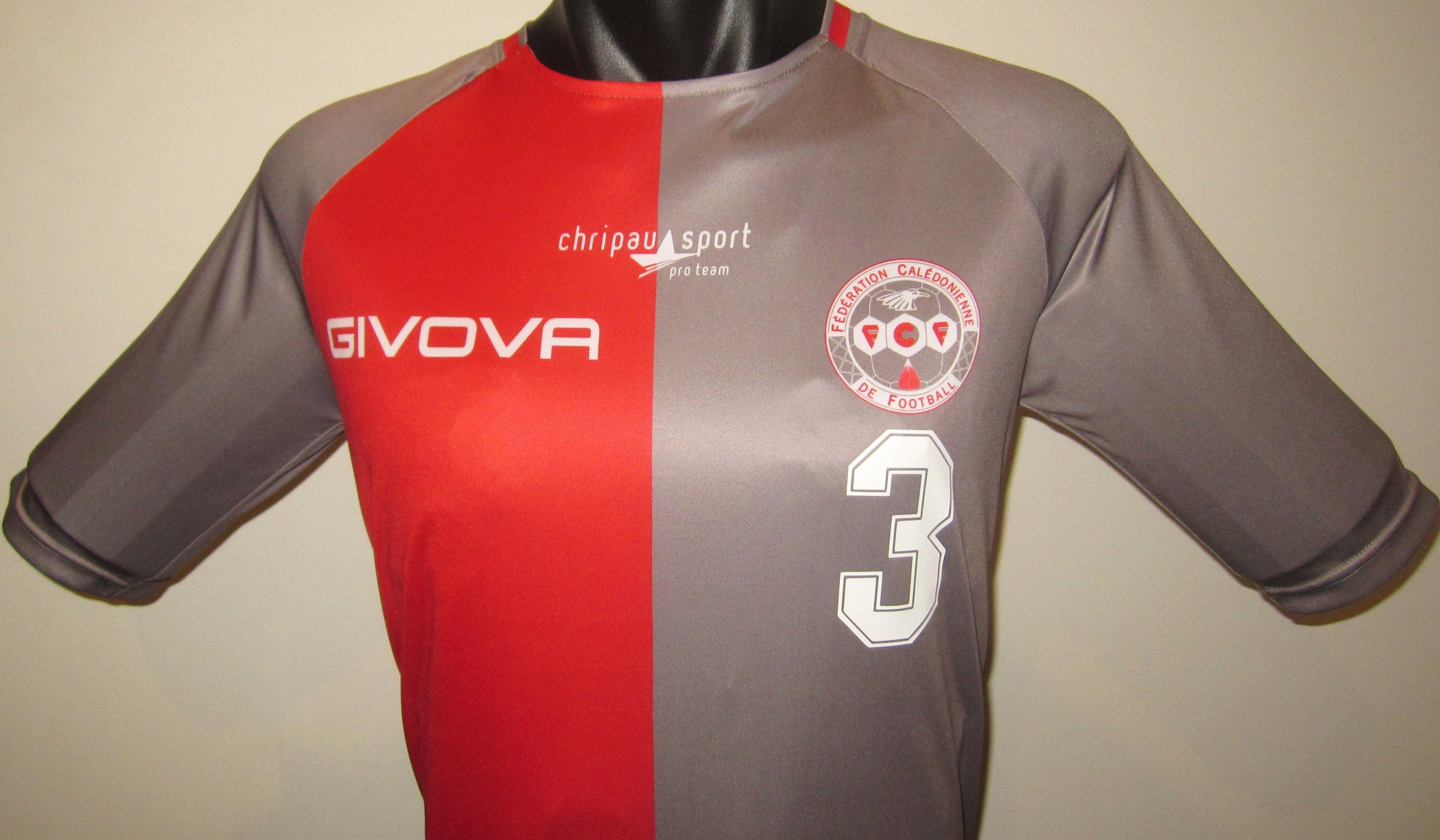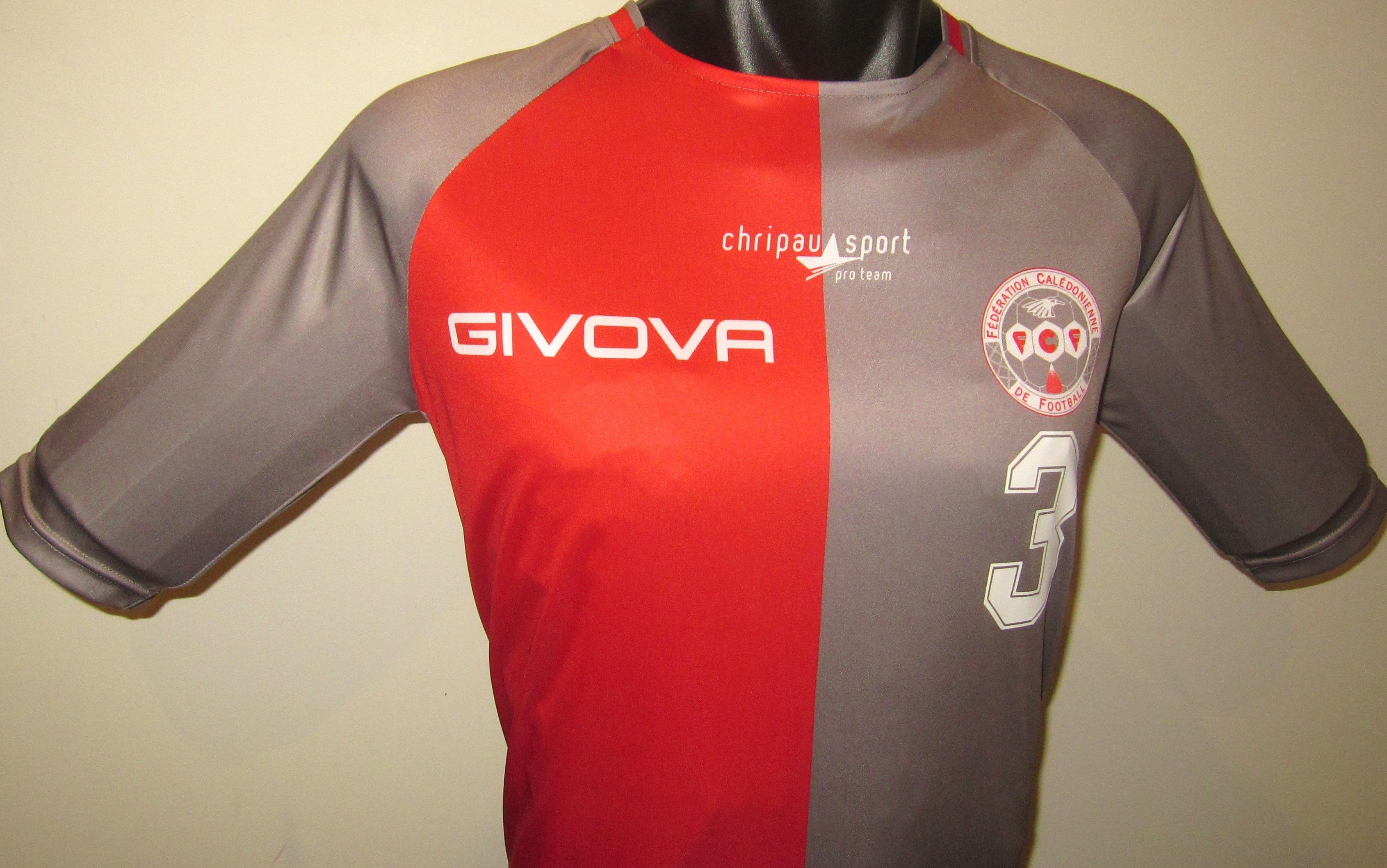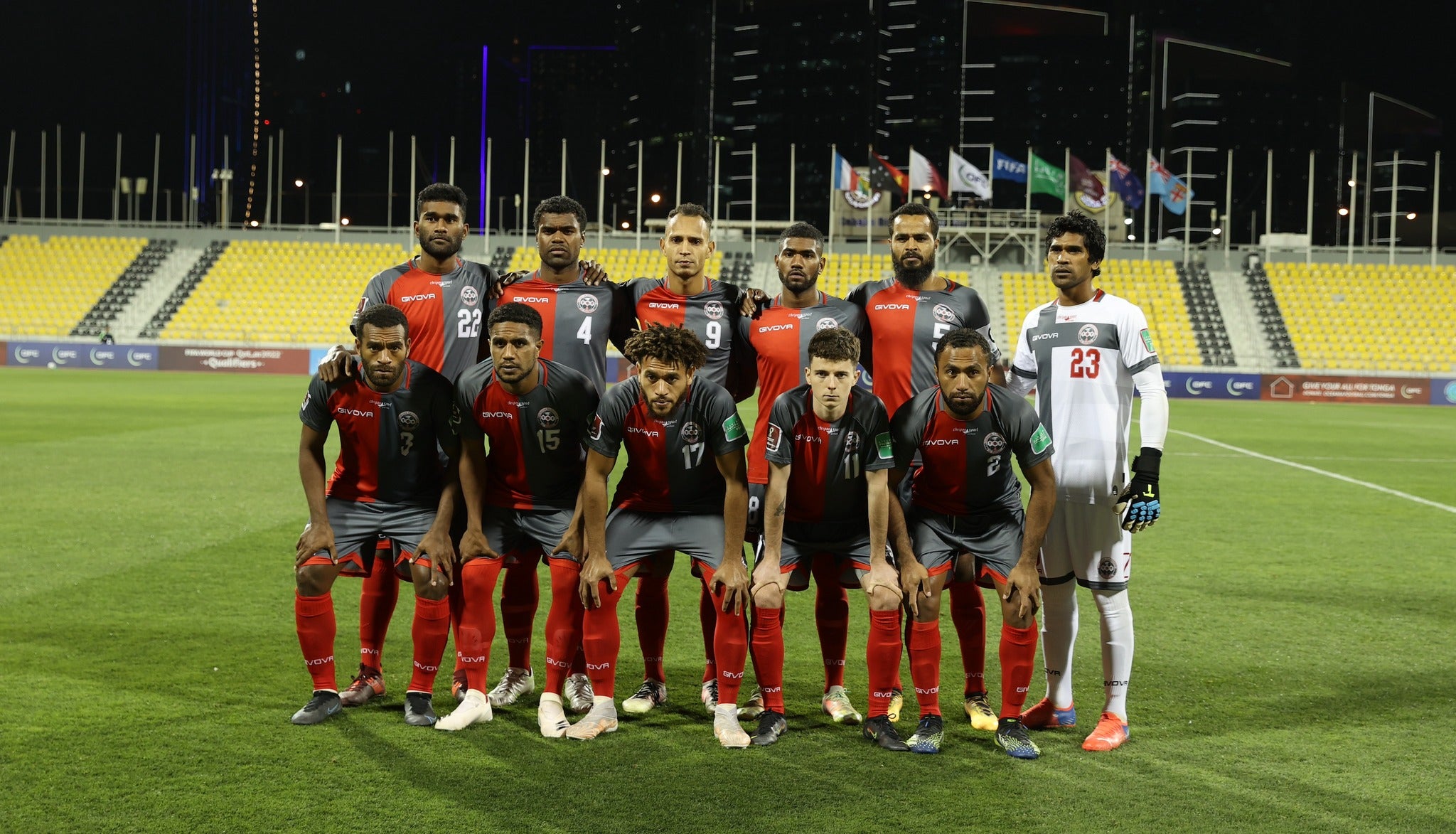 New Caledonia 2022-23 Home (#3- WAKANUMUNÉ) Jersey/Shirt
This is a Givova New Caledonia national team 2022-23 home jersey featuring the number of star midfielder Joël Wakanumuné.
The Fédération Calédonienne de Football, although created in 1928, did not join FIFA or the OFC until 2004, largely due to their status as a French overseas territory, however they had regularly competed in the OFC Nations Cup and the Pacific Games. After years of mixed results, they emerged as a force in the OFC region after winning the title at the 2007 Pacific Games and then finishing runners-up at the 200 & 2012 OFC Nations Cup.  Although they are yet to win a Nations Cup title, they have been Pacific Games champions on 7 occasions, however arguably their greatest achievement was their shock 2-0 victory against New Zealand in the semi-final of the 2012 OFC Nations Cup. New Caledonia have produced several players that have gone onto play professionally in Europe, most recently including Georges Gope-Fenepej, Jekob Jeno and César Zeoula. Former Real Madrid midfielder Christian Karembeu is the most famous footballer to come from New Caledonia, however he played for France at international level.
Joël Wakanumuné has been of the leading New Caledonian footballers in the modern era and has had a prolific career that has now spanned over 20 years. Wakanumuné was born in New Caledonia's capital Nouméa and began his senior club career in 2002 with local side AS Le Mont-Dore. In 2005, he moved to France and joined 4th-tier club Stade Poitevin and went on to have spells with a number of clubs in France's Championnat National, with his longest stretch being a 3-season stint at 5th-tier club SO Chambéry. In 2016, Wakanumuné returned to New Caledonia and joined local powerhouse AS Magenta before joining current club Tiga Sports in 2018, where he has played a key role in their 2020 & 2022 league titles. At international level, he has played 39 matches for the New Caledonia national team since his debut in 2011 and is the 3rd most-capped player in their history.