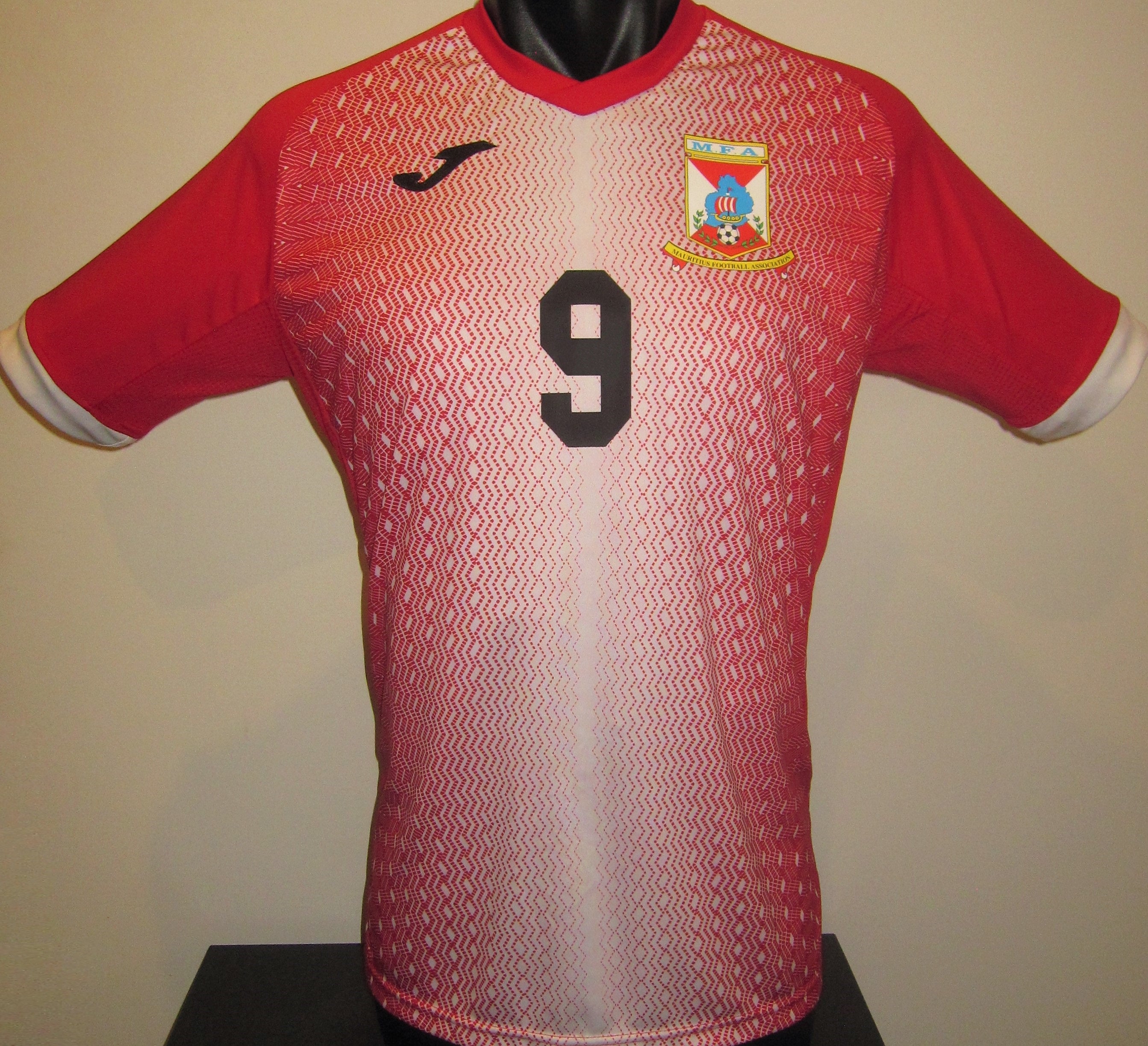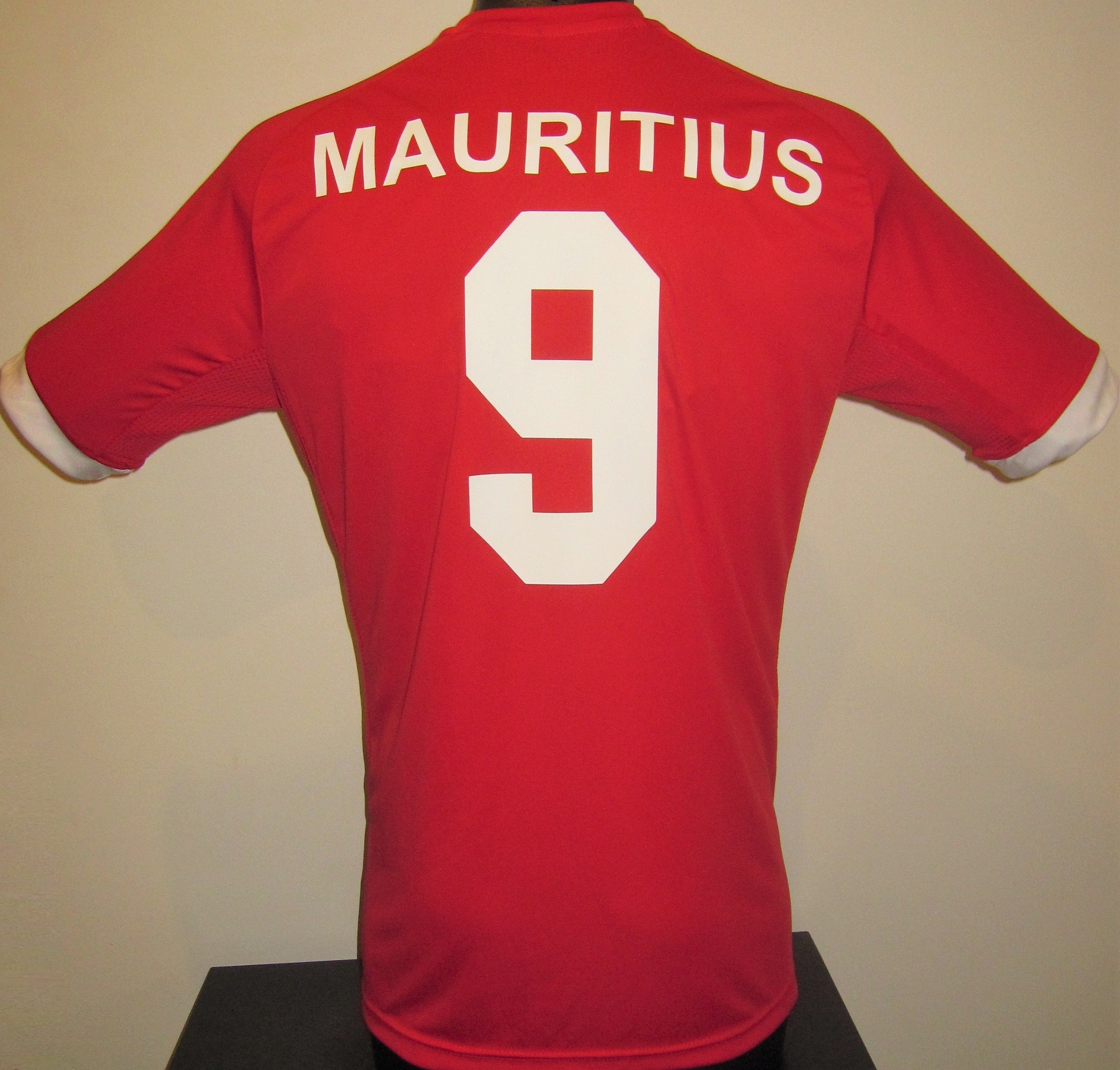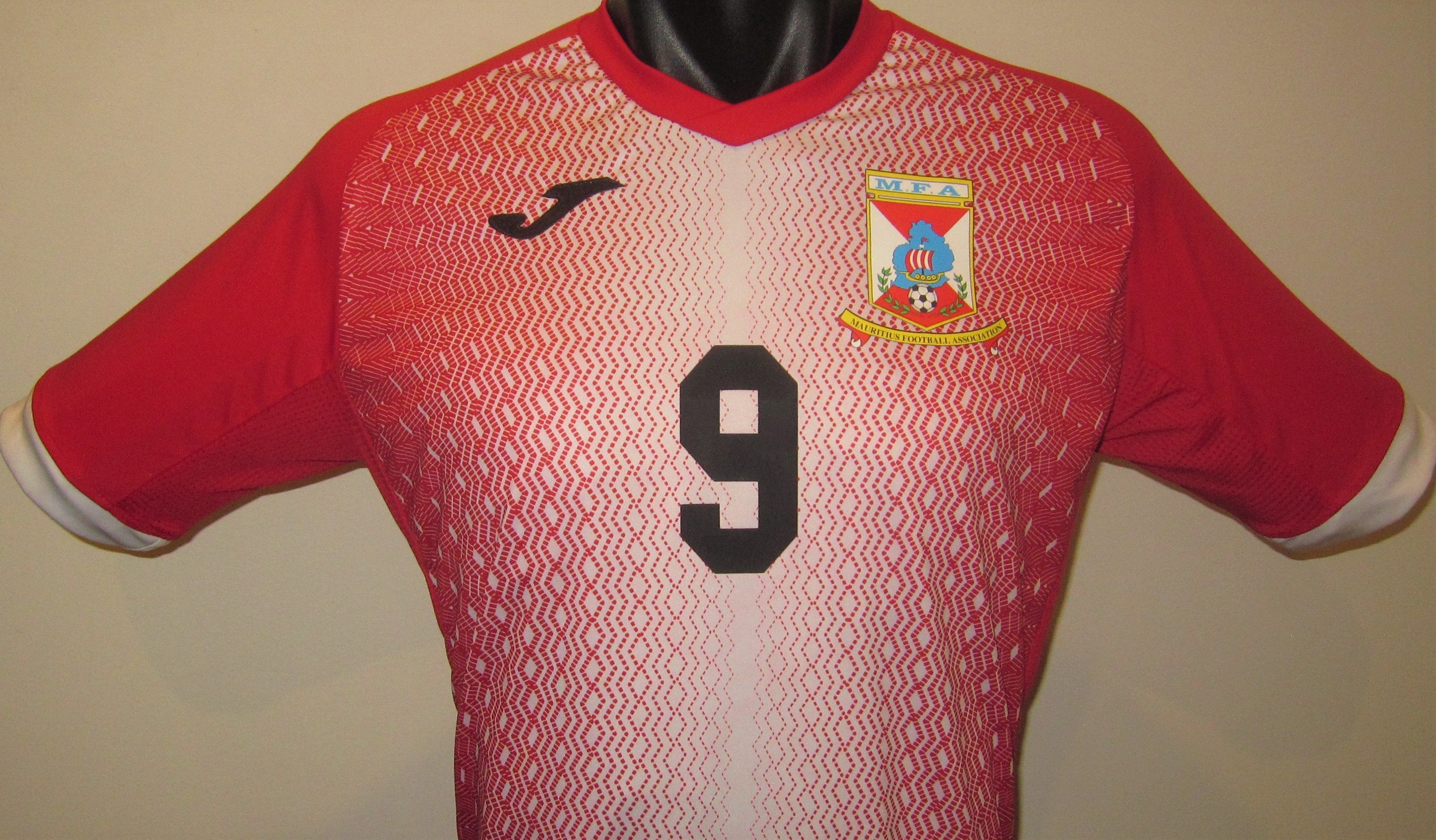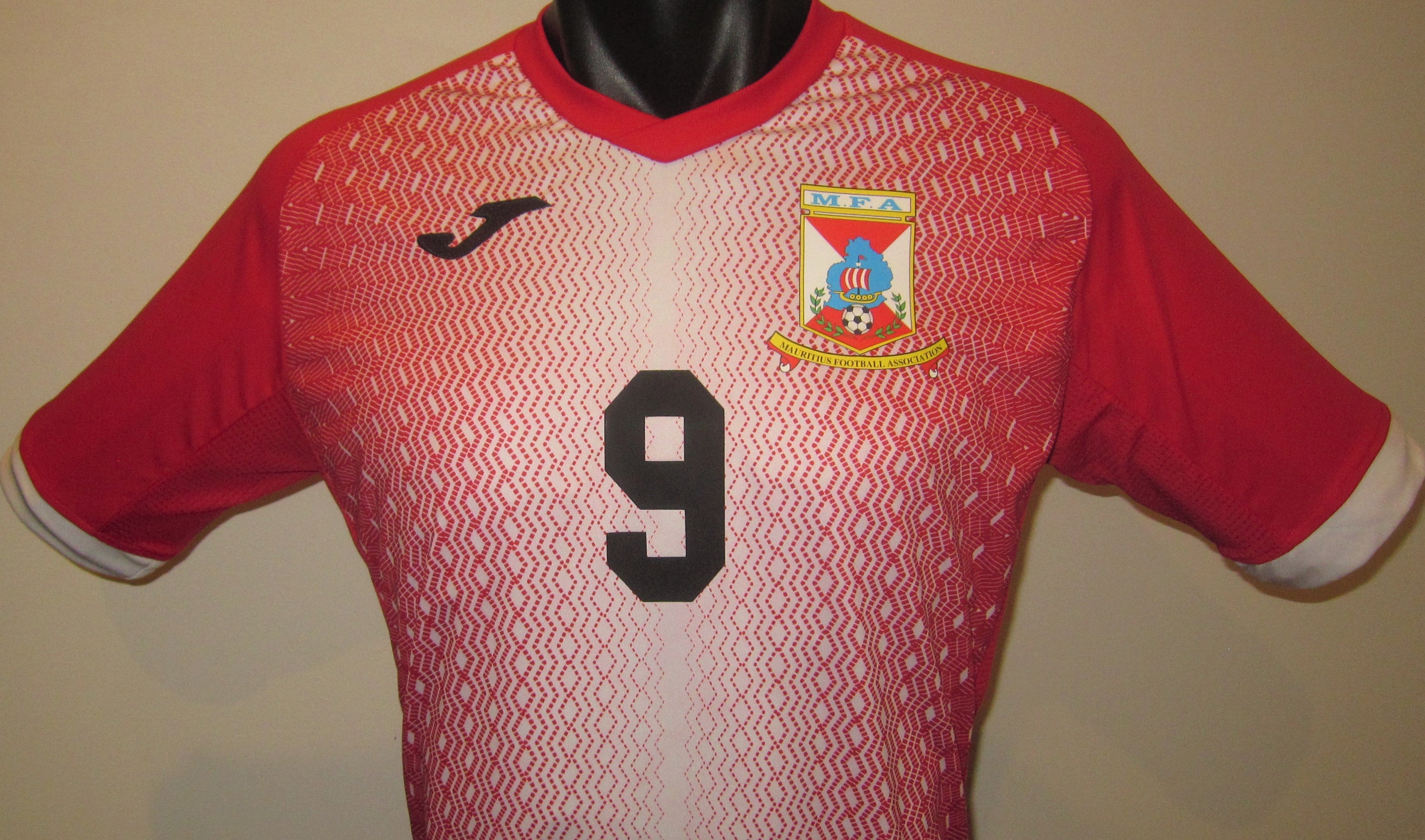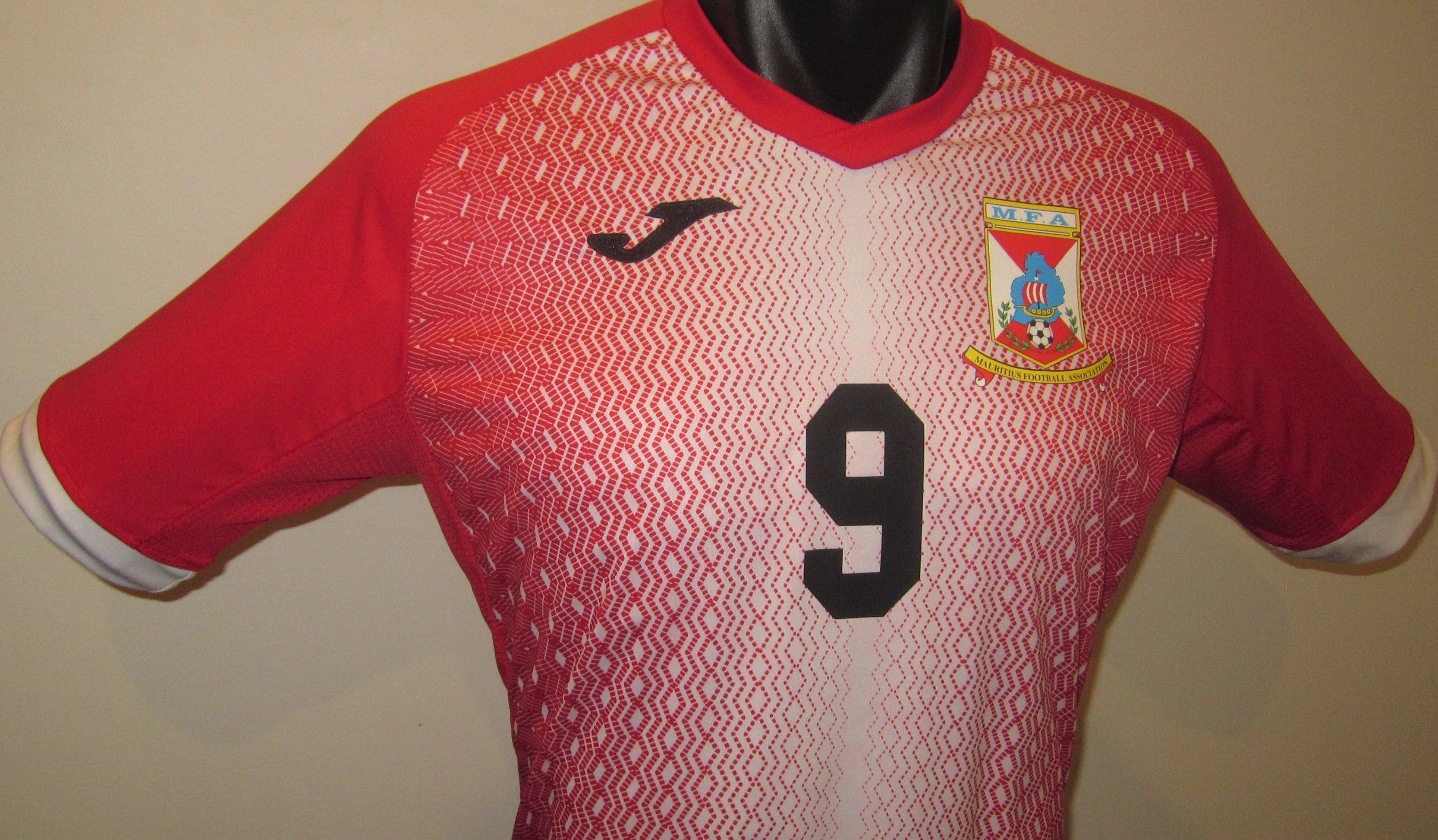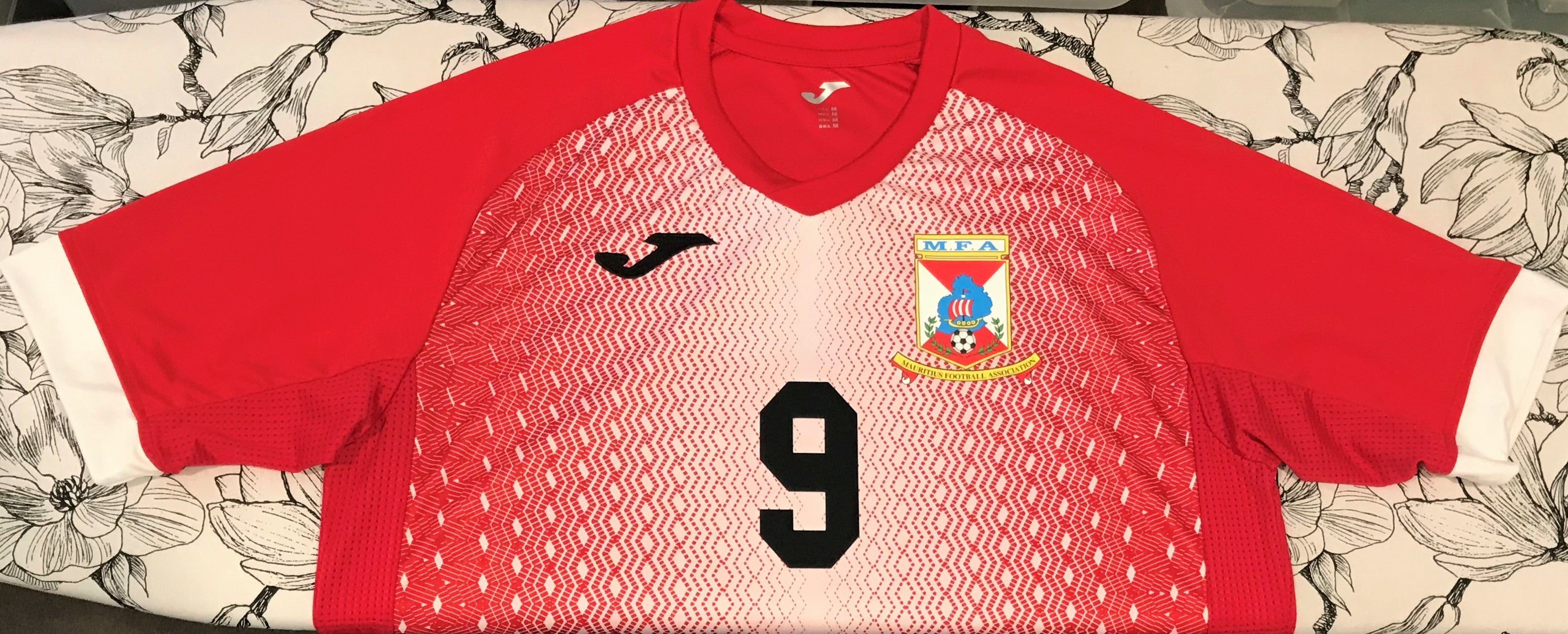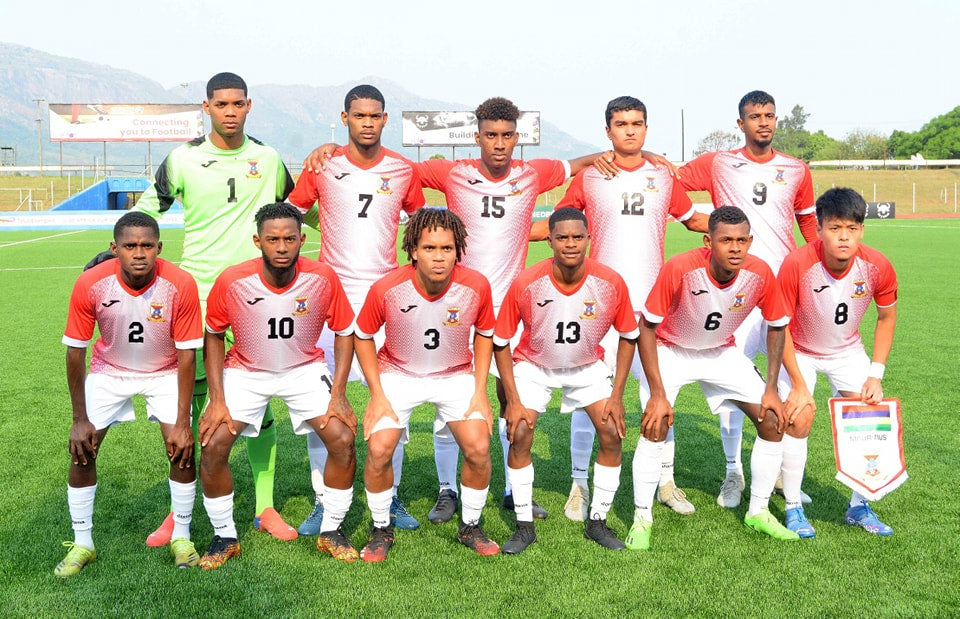 Mauritius 2022 Home (#9- SOPHIE) Jersey/Shirt
This is a Joma Mauritius national team 2022 home jersey featuring the number of star striker Andy Sophie.
Mauritius have traditionally not been a particular strong team, however have started to improve in recent years after reaching an all-time low FIFA ranking in 2012. Their most significant achievements are qualification for the 1974 African Cup of Nations, and winning the Indian Ocean Island Games football tournament in 1985 and 2003. Despite some inconsistent results in their recent history, Mauritius have a young squad with several European-based players so they have the potential to develop over the coming years. With a large diaspora population spread throughout the world, Mauritius may look to emulate the success of fellow island nation Comoros by calling upon overseas-based players from the Mauritian community.
Andy Sophie is a legend of Mauritian football and one of their greatest players in the modern era. The 35-year-old striker was born in Port Louis and began his club career with local giants Pamplemousses SC in the 2006/07 season. Since then, he has played the majority of his club football in the Réunion Premier League, having had stints with an amazing 8 different clubs throughout his time in Réunion. In 2020, he returned to the Mauritius League, signing with Grande Rivière Sud-Est Wanderers. At international level, Sophie has scored 12 goals in 57 matches since his international debut for Mauritius in 2007. He is currently the 4th most-capped player and 8th top goalscorer in the history of the Mauritius national team