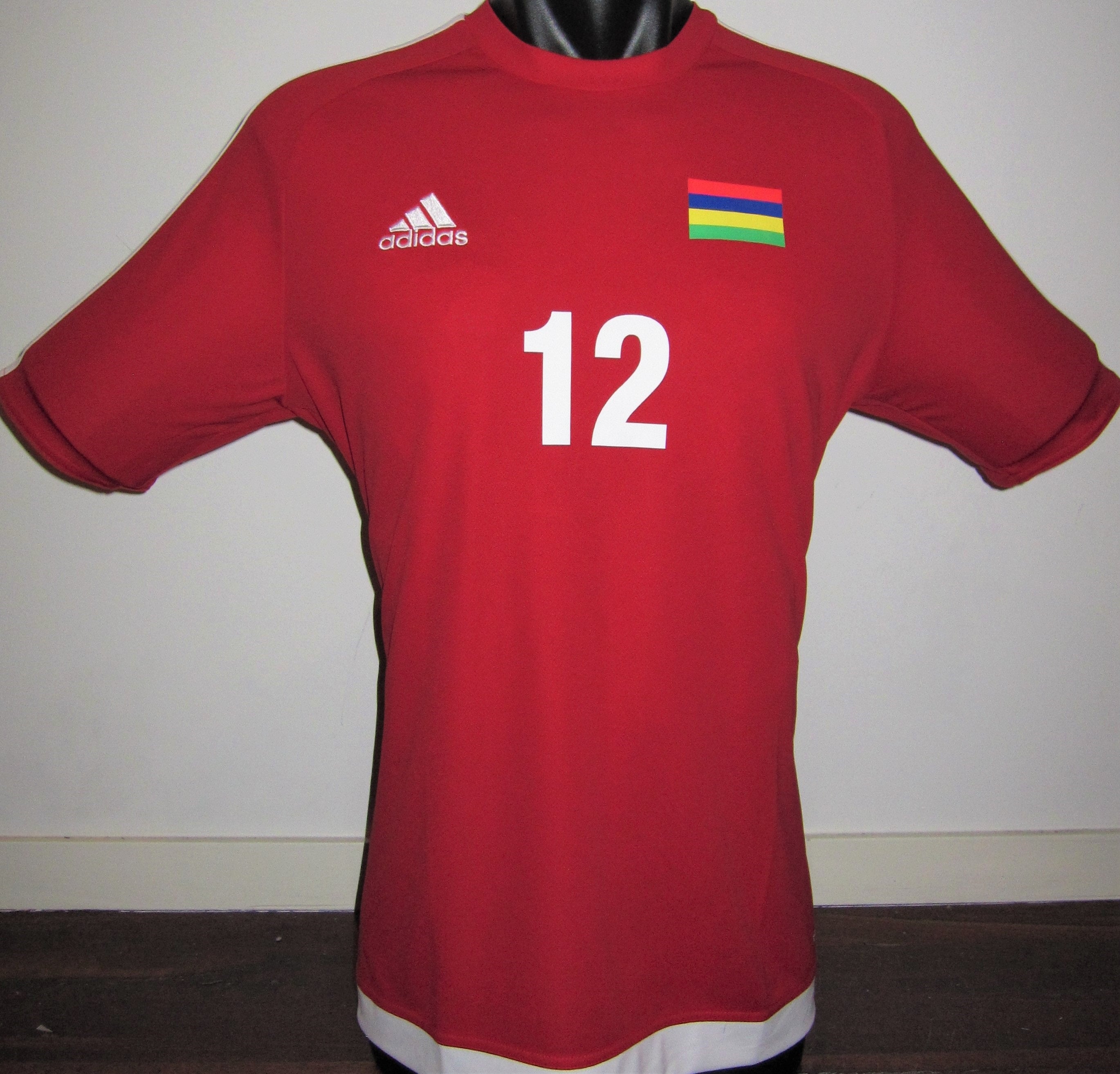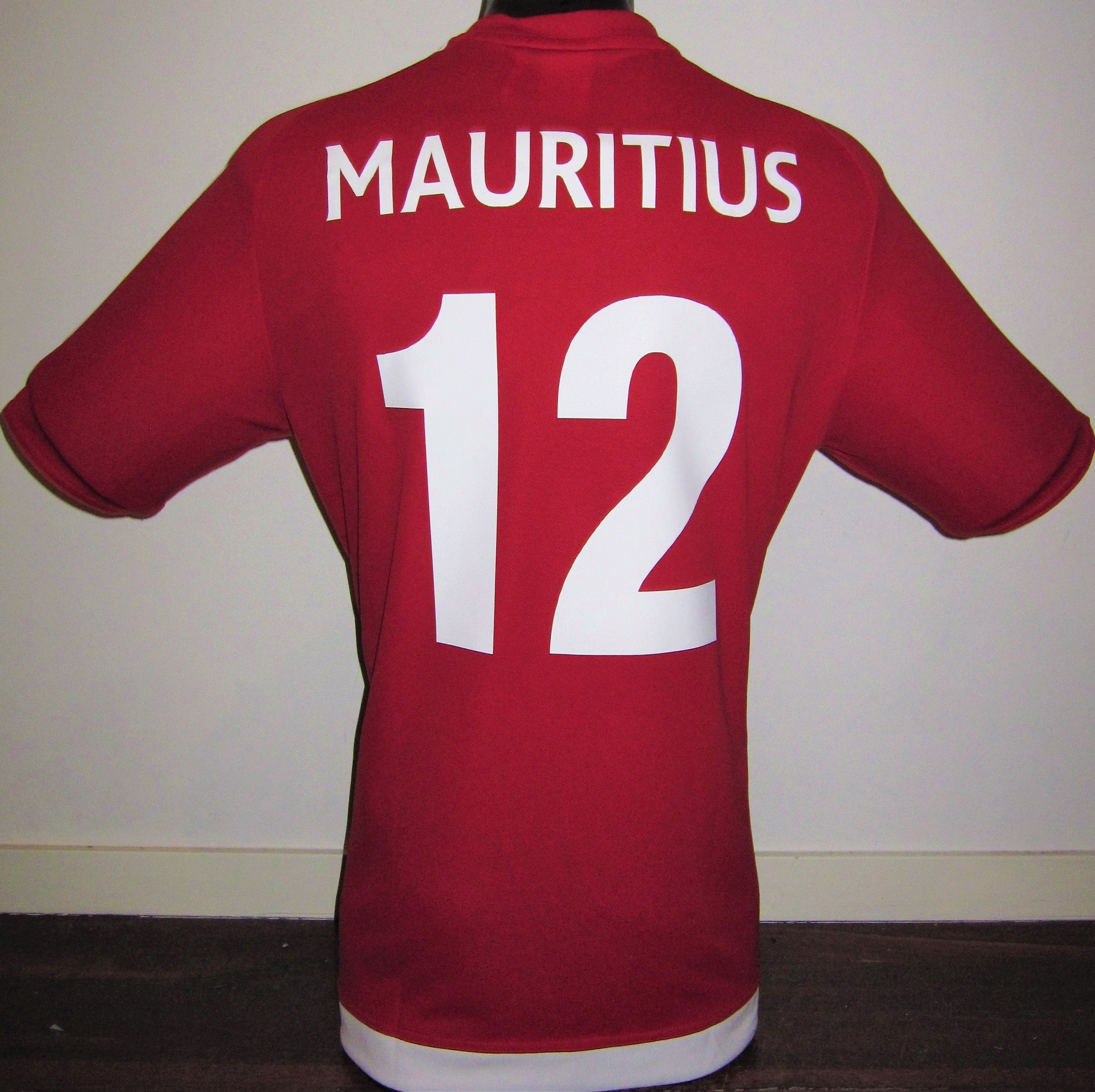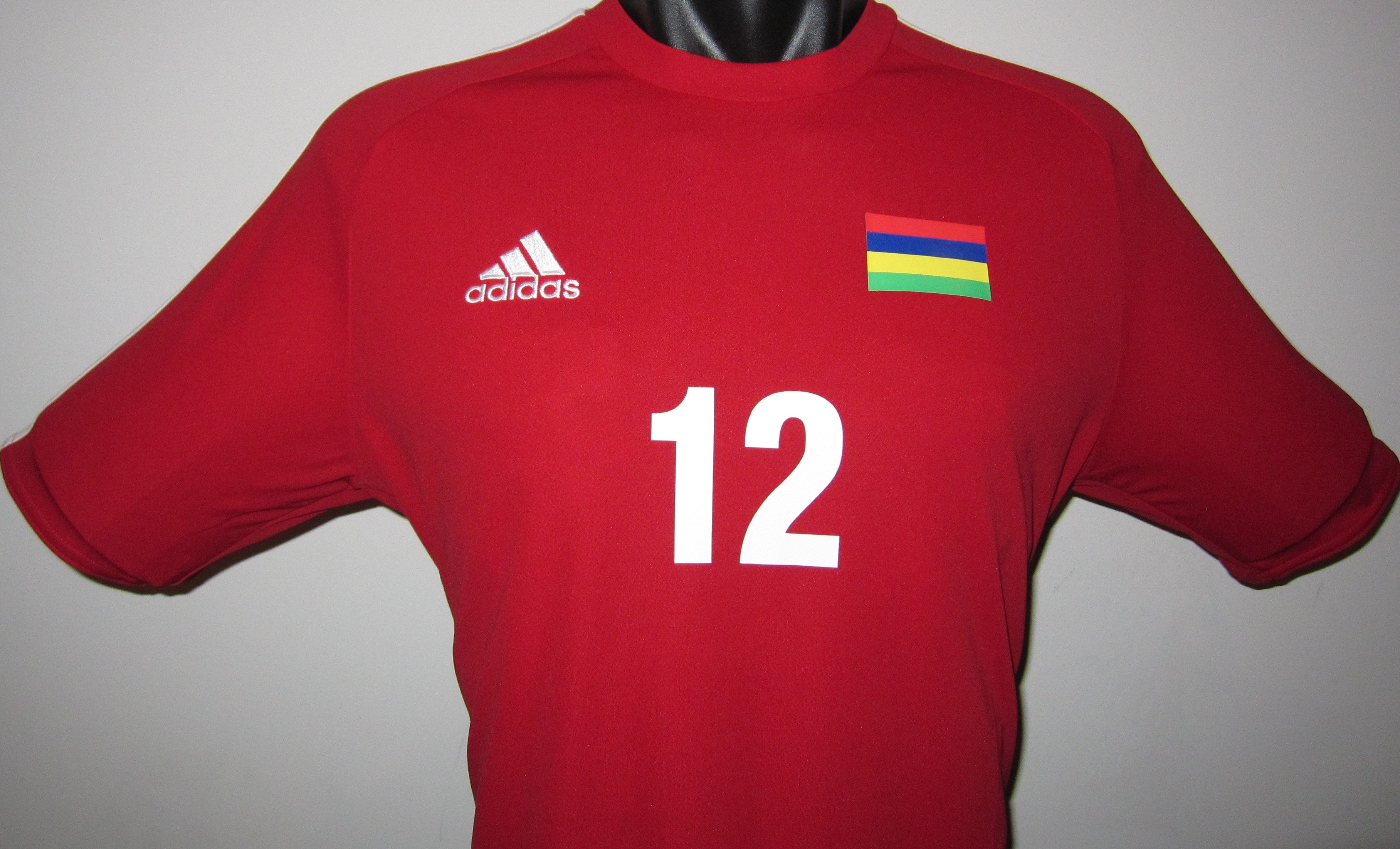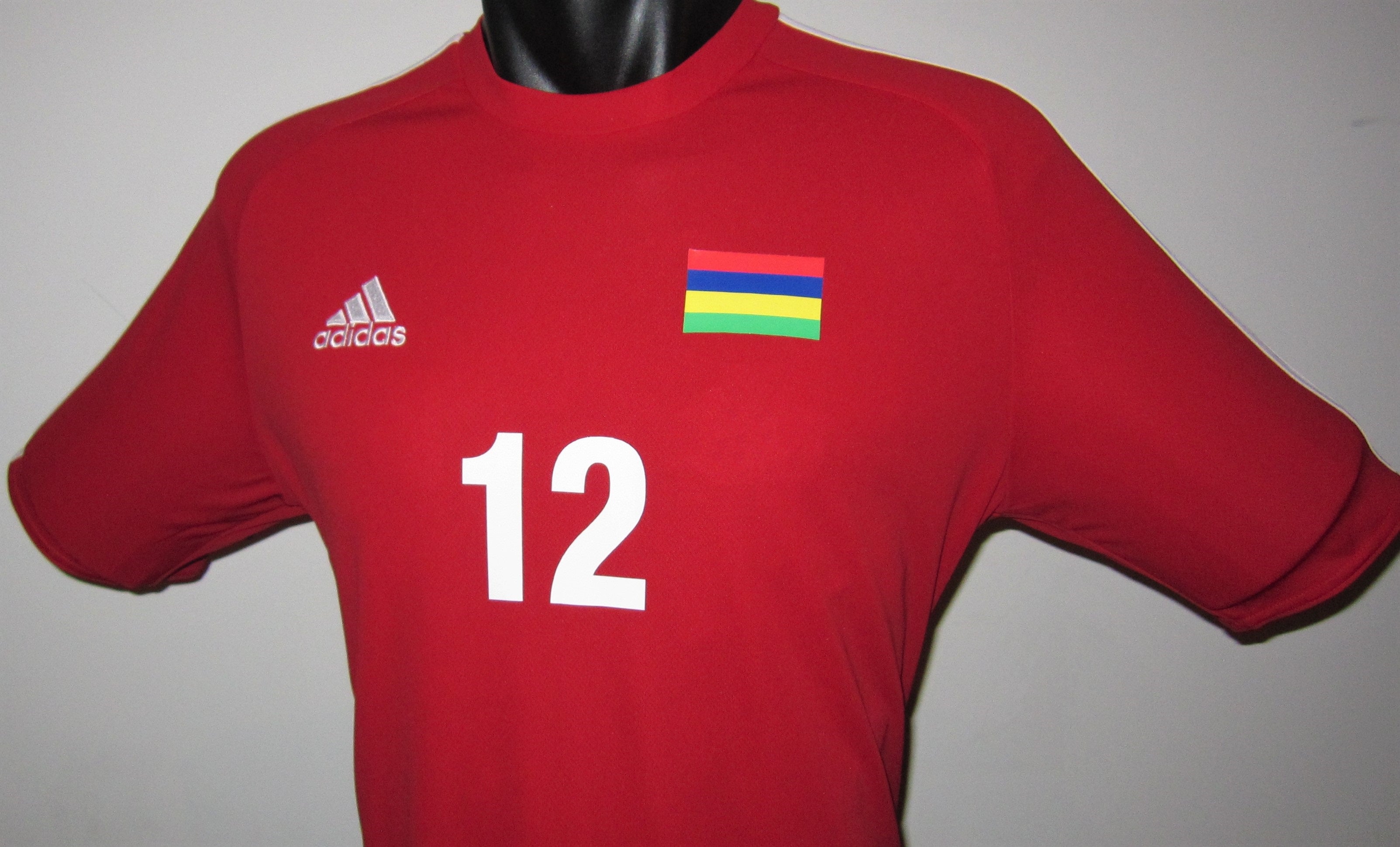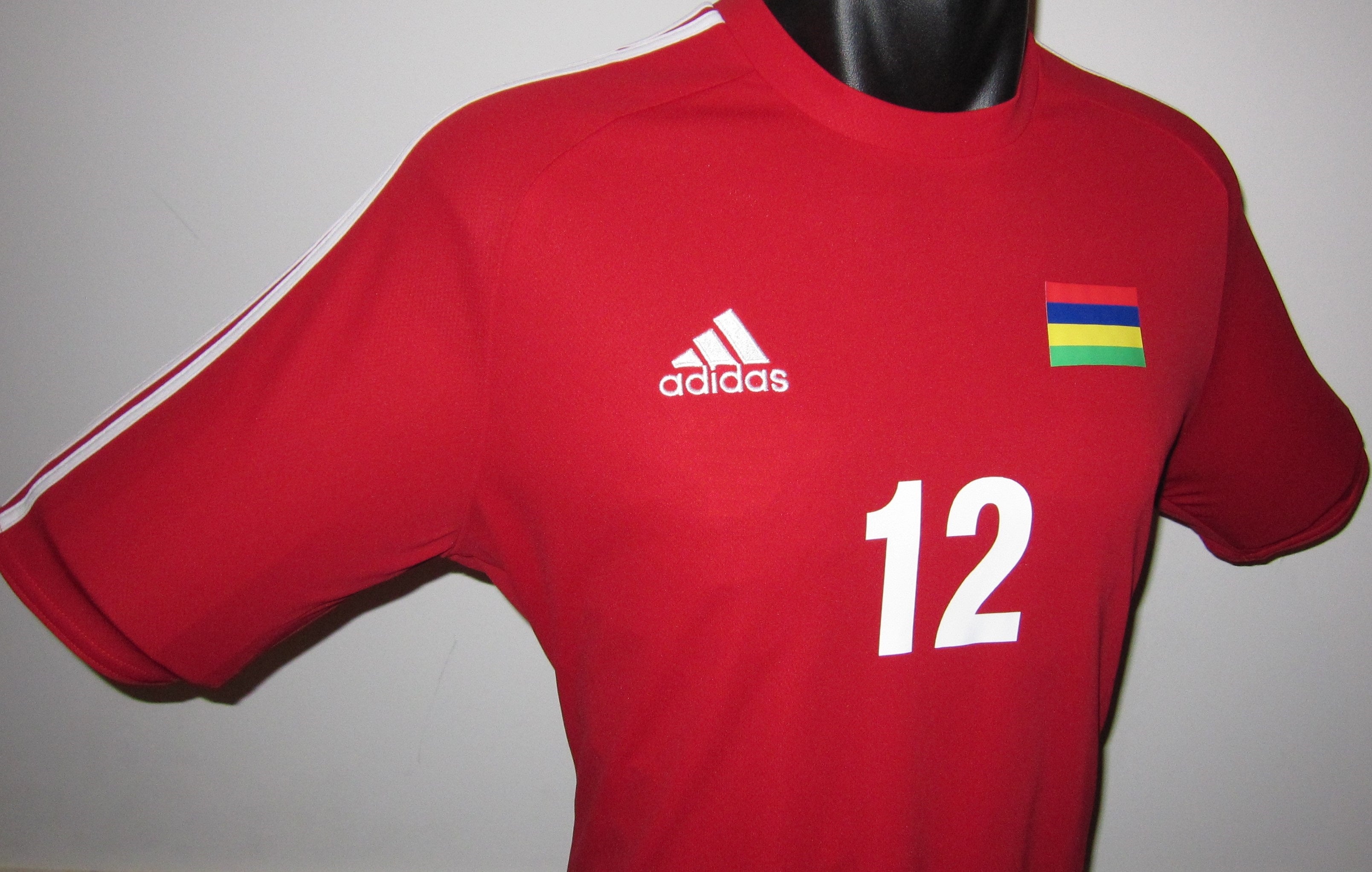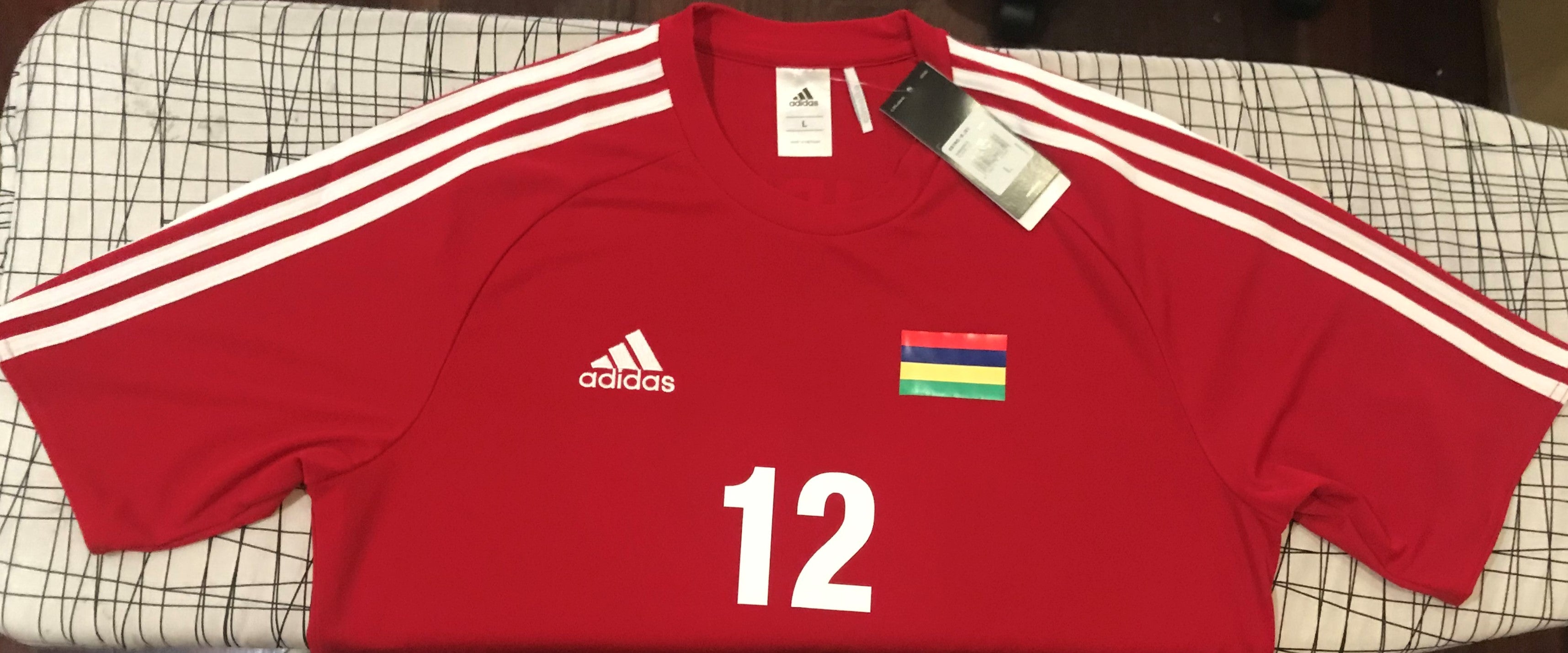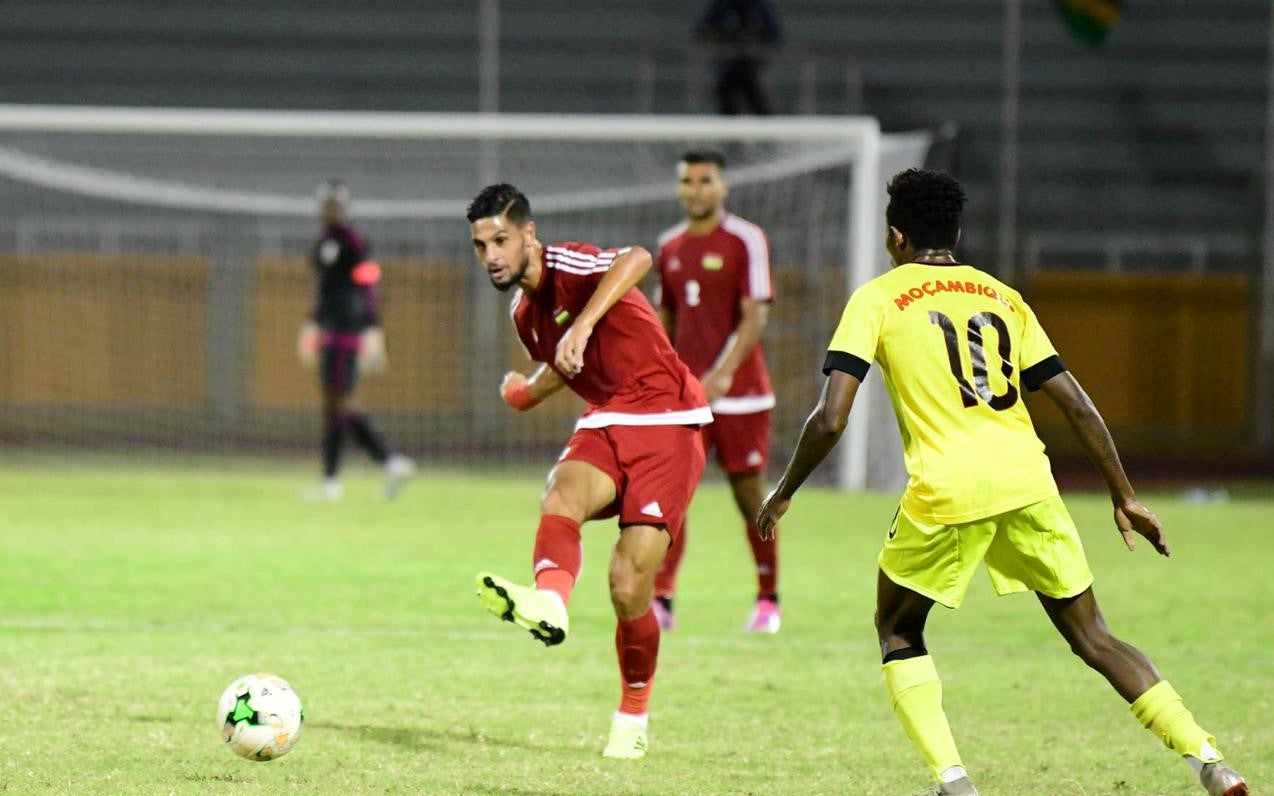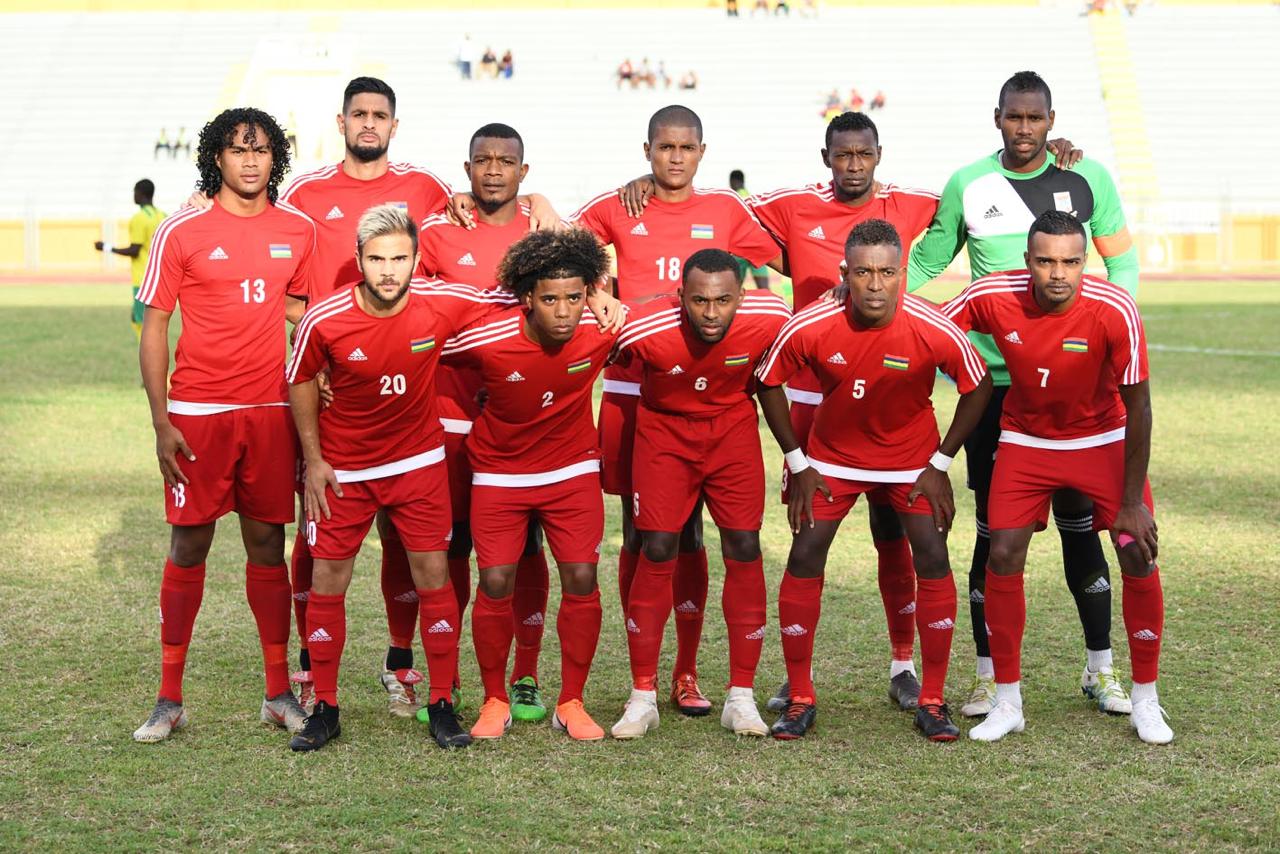 Mauritius 2019 Home (#12- BRU) Jersey/Shirt
This is an Adidas Mauritius national team 2019 home jersey featuring the number of star midfielder Kévin Bru.
Kévin Bru is one of the greatest players to represent Mauritius at international level and has had a distinguished career playing in France's Ligue 1 as well as English Championship club Ipswich Town and several other clubs in Europe. After playing for France at youth level he committed to playing for Mauritius in 2011 and has a total of 19 national team caps.
Mauritius have traditionally not been a particular strong team, however have started to improve in recent years at reaching an all-time low FIFA ranking in 2012. Their most significant achievements are qualification for the 1974 African Cup of Nations, and winning the Indian Ocean Island Games football tournament in 1985 and 2003. They currently have a young squad with several European-based players so it is expected that this recent improvement will continue over the following years.