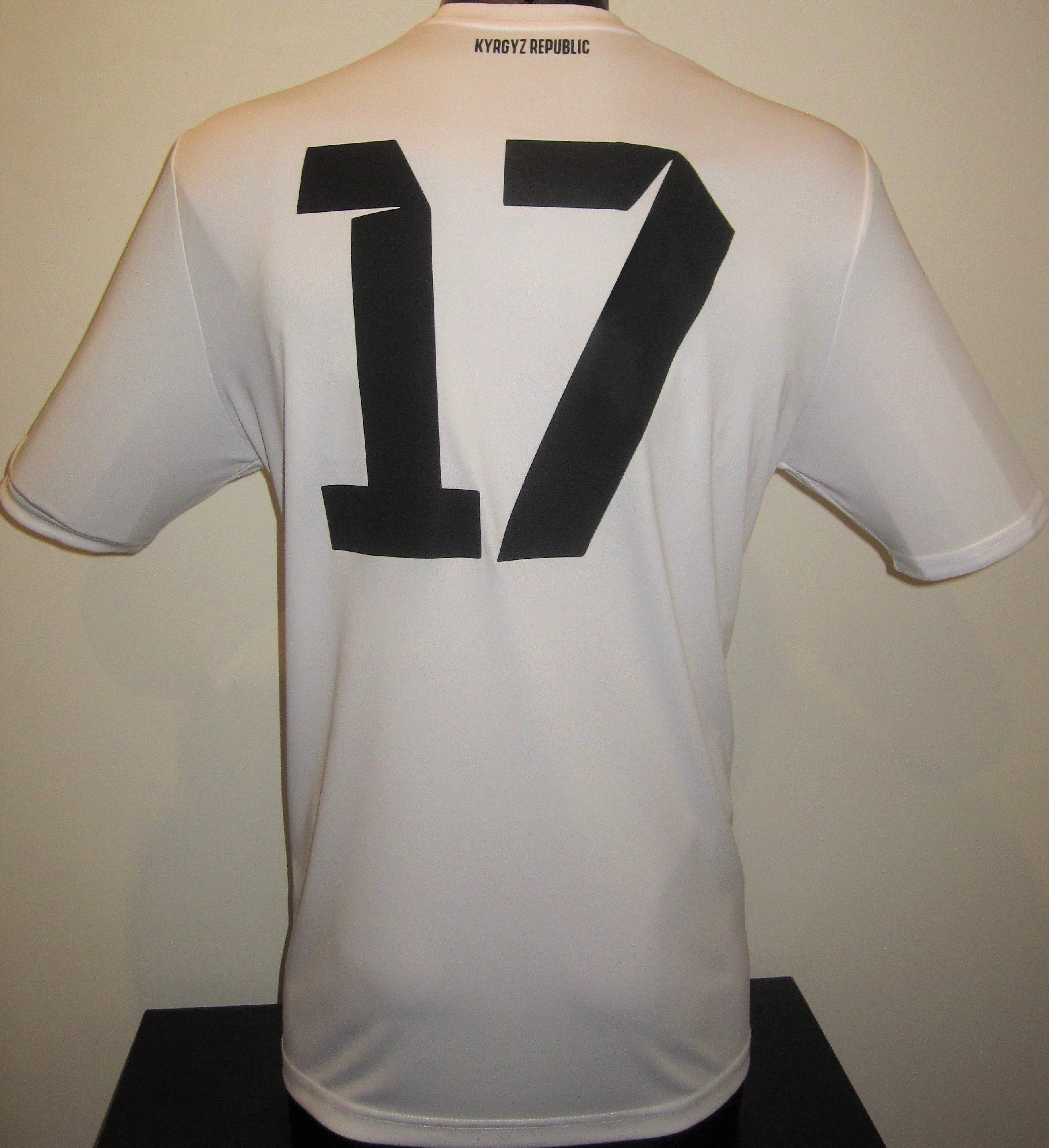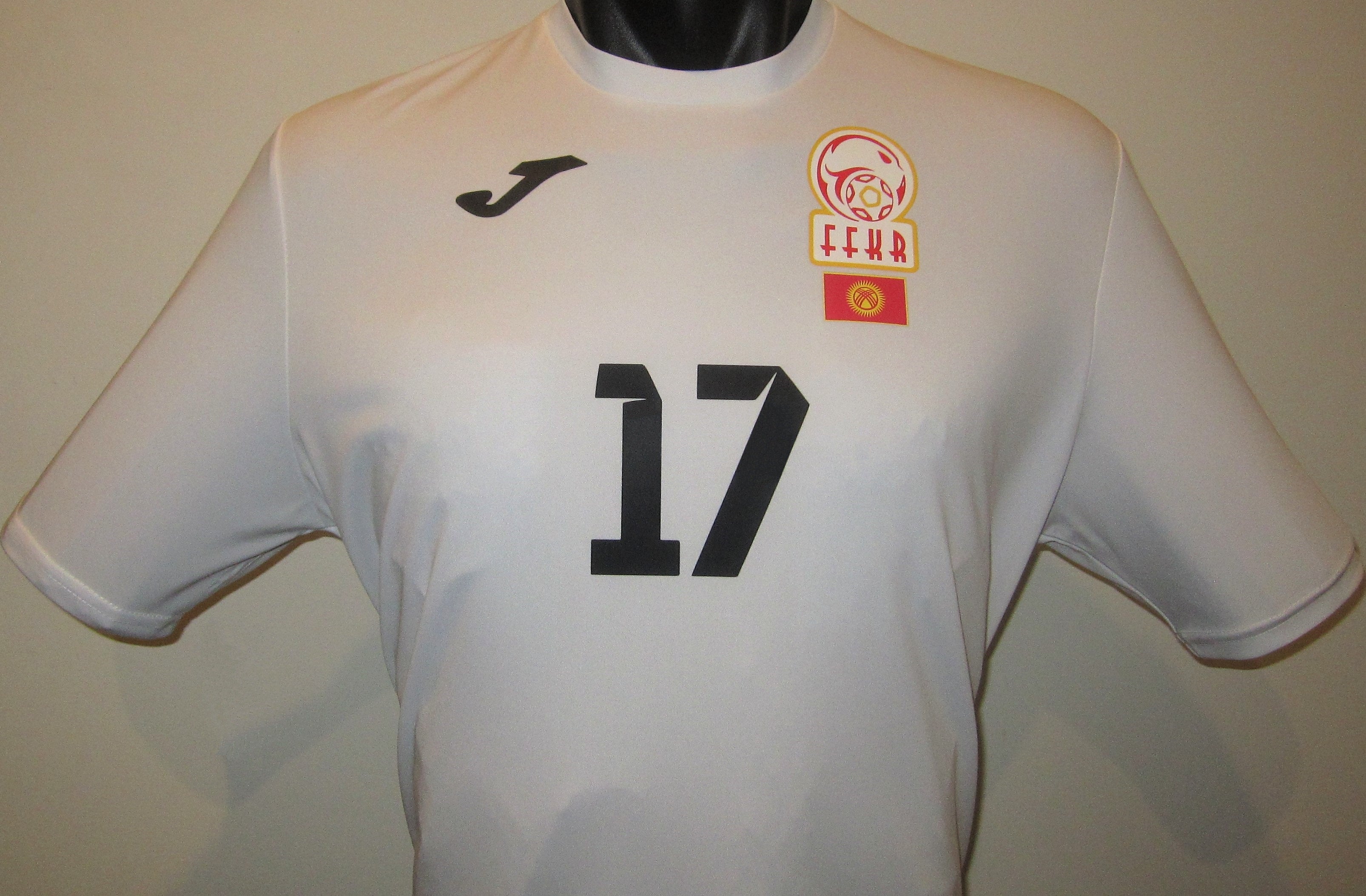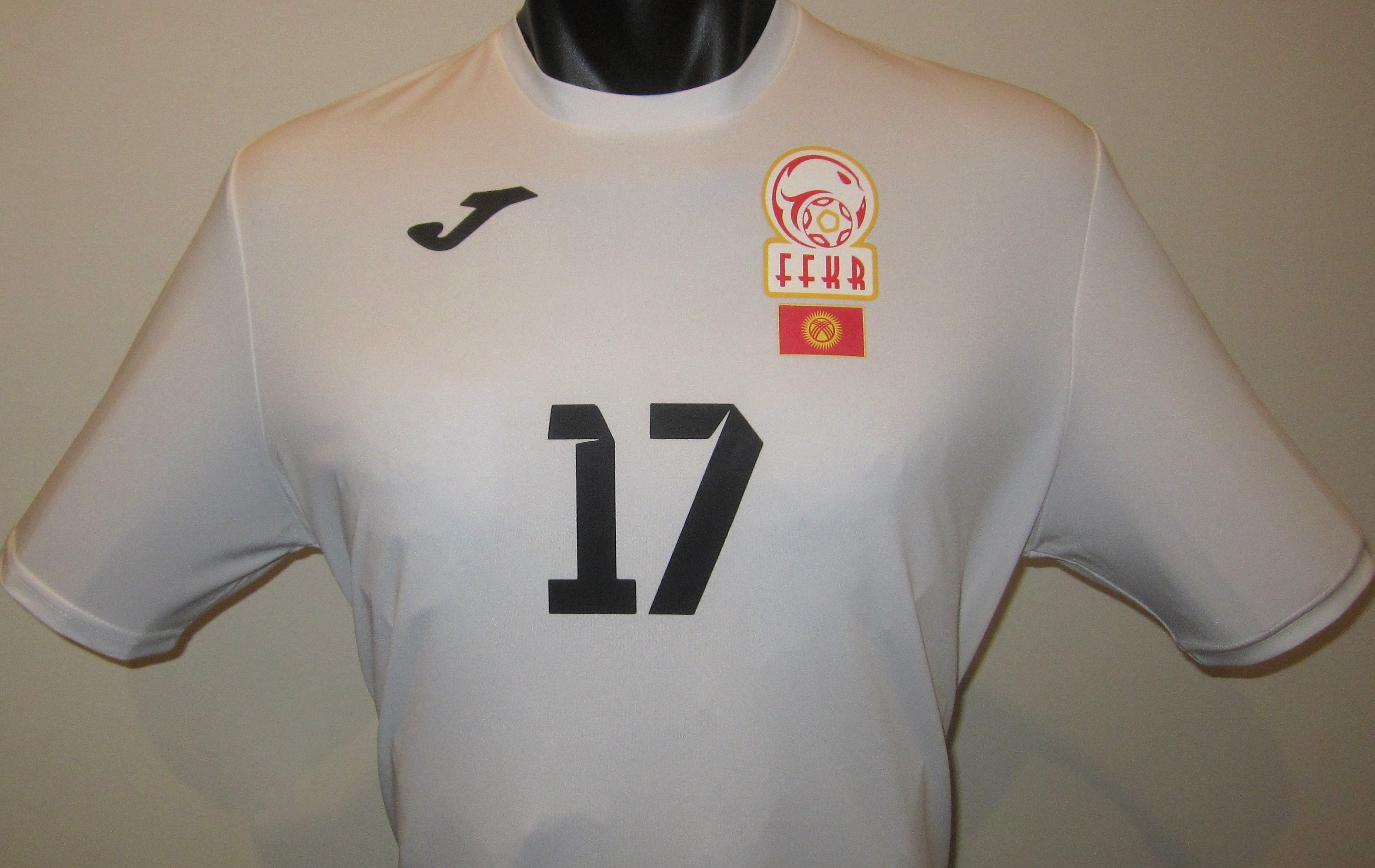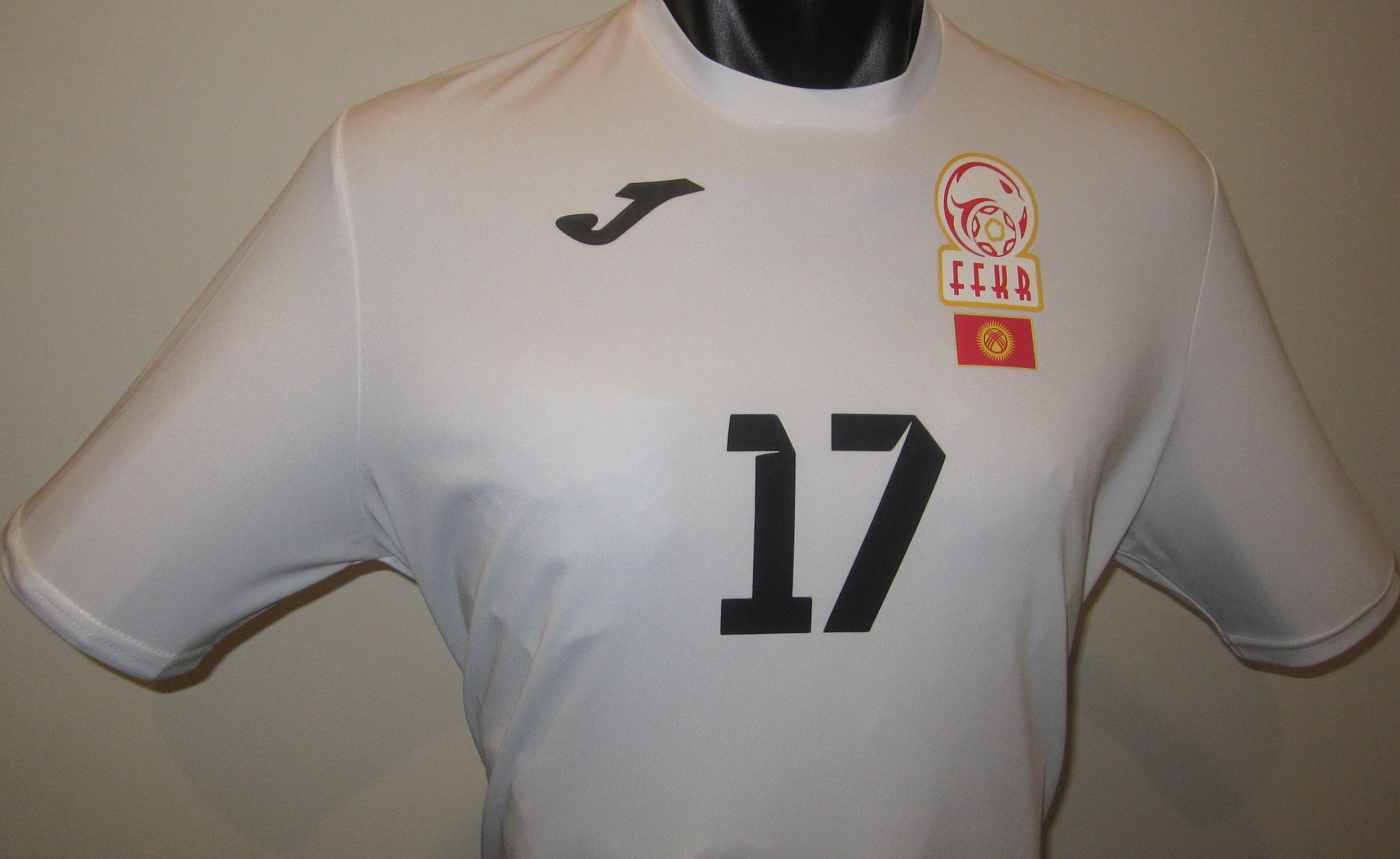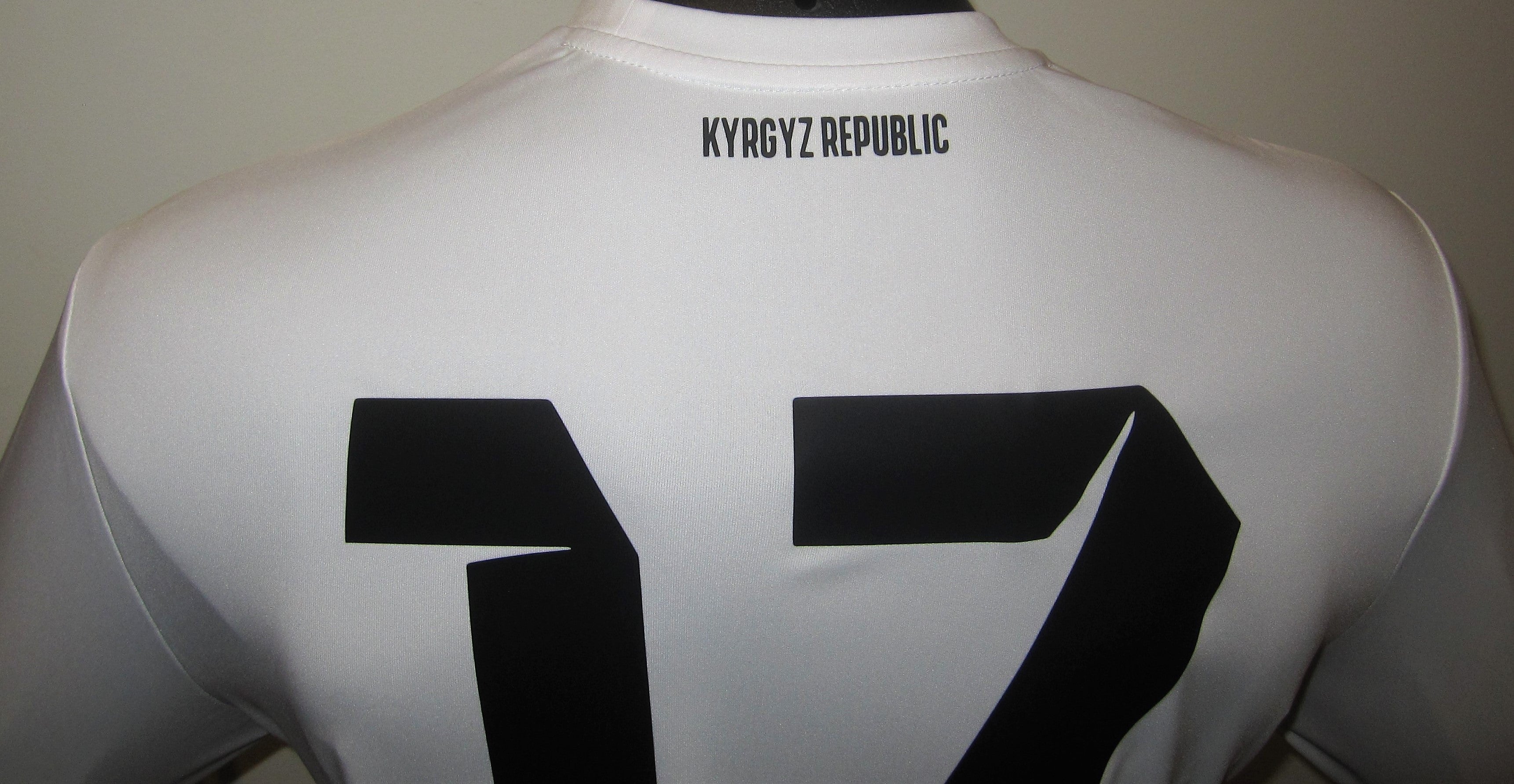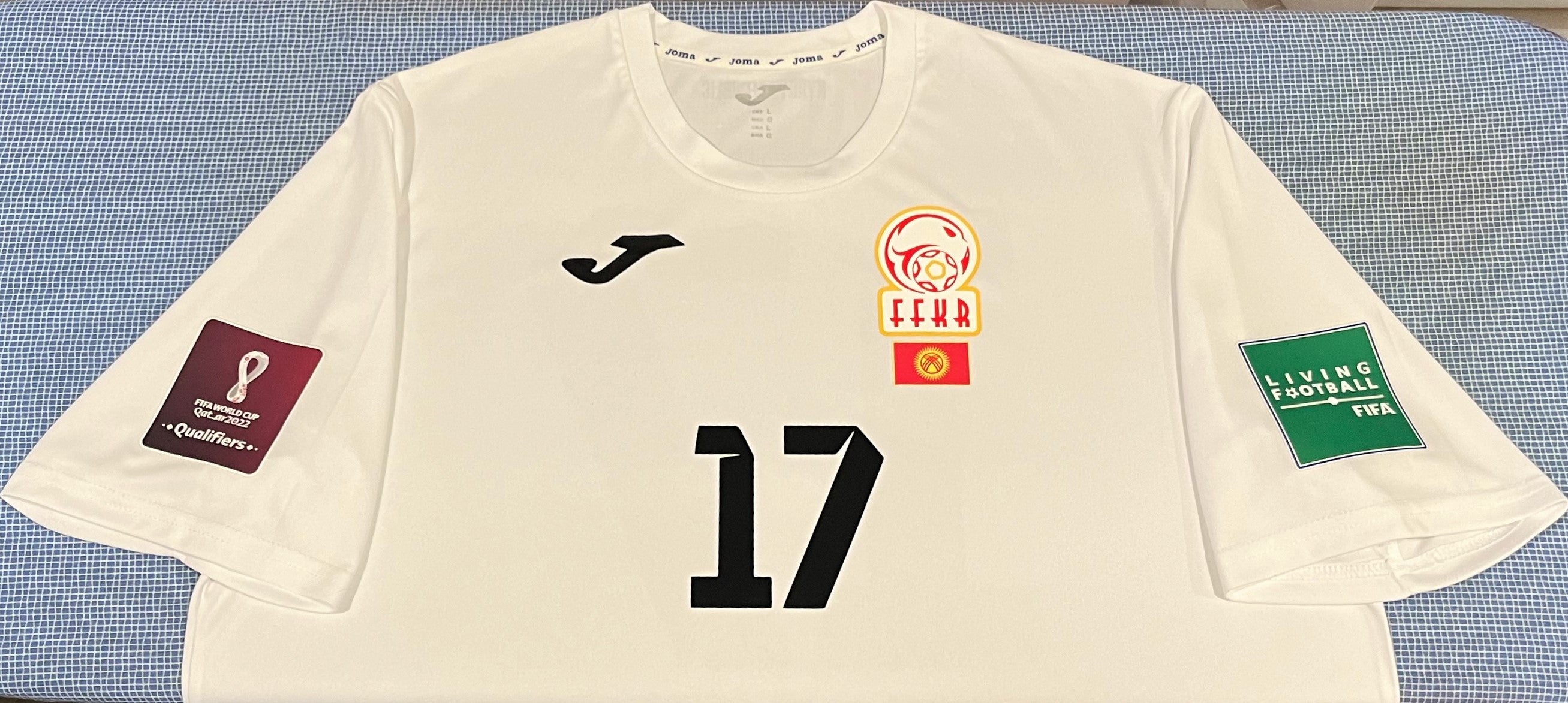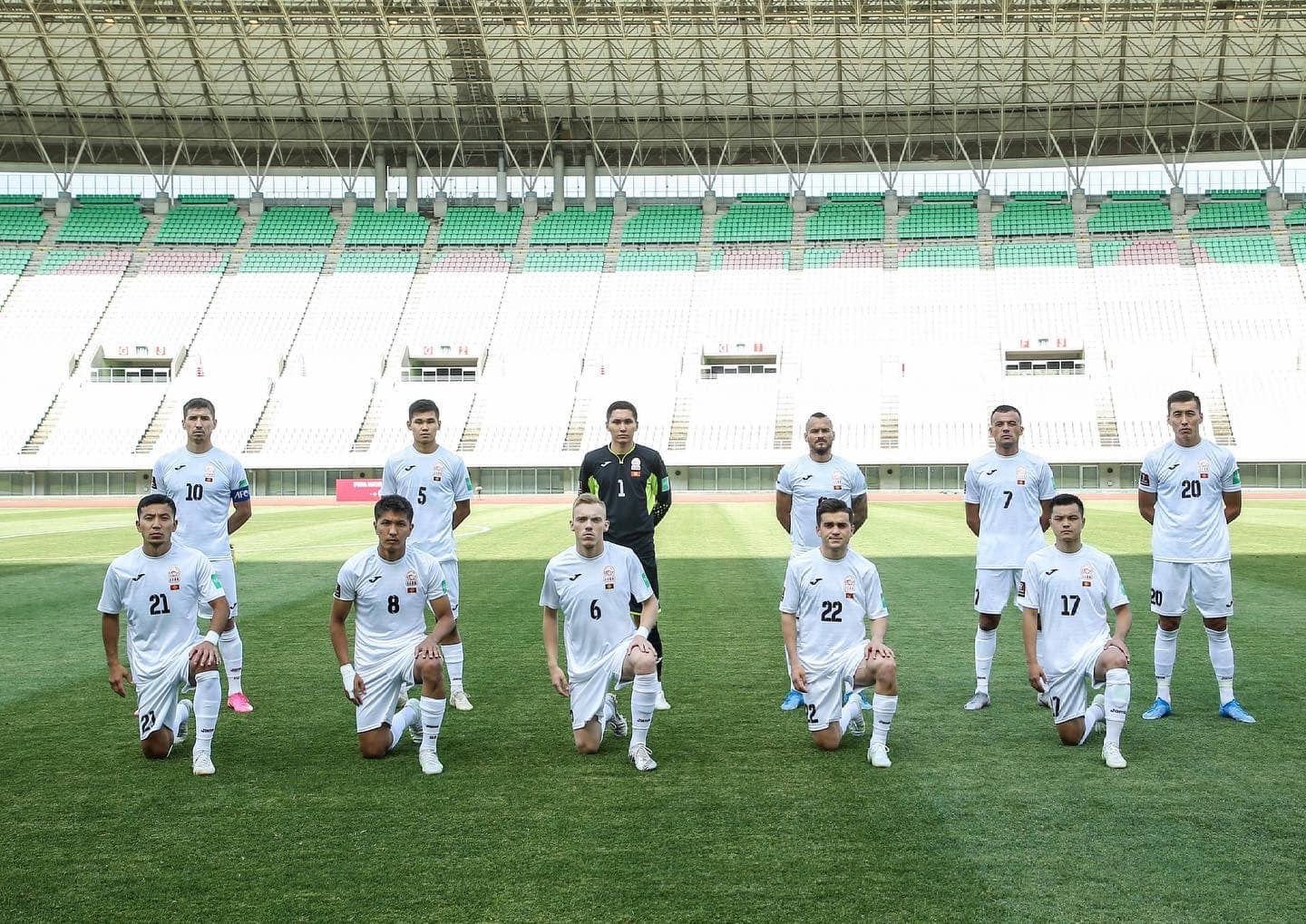 Kyrgyzstan 2021-22 Away (#17- ALYKULOV) Jersey/Shirt
This is a Joma Kyrgyzstan national team 2021-22 away jersey featuring the number of star striker Gulzhigit Alykulov.
Until recently Kyrgyzstan were one of the minnows of Asian football, however over the past few years their performances have improved dramatically, culminating in their qualification for the 2019 AFC Asian Cup. Prior to this, the White Falcons has never achieved much international success and reached an all-time low FIFA ranking of 201 in March 2013. By April 2018 their ranking had climbed to an incredible 75 and a second-place finish in their group in the third round of qualifiers saw Kyrgyzstan qualify for their first ever Asian Cup. At the tournament, they performed admirably and surprised many by reaching the Round of 16. They opened with narrow losses to China and South Korea before defeating Philippines 3-1. Kyrgyzstan then faced hosts UAE in the next round and gave them a huge scare by forcing the match into extra time, however they eventually lost 3-2 after conceding a controversial penalty in the 103rd minute. Kyrgyzstan continued their recent development by once again qualifying for the AFC Asian Cup, securing a place in the tournament after finishing runners-up in the third round of qualifiers following victories against Singapore and Myanmar.
Gulzhigit Alykulov is one of the emerging stars of Kyrgyz football and the 22-year-old has already established himself as a key member of the national team. Alykulov began his club career in 2018 with Kyrgyz Premier League club FC Kara-Balta, where he scored 7 goals in 18 matches and attracted the attention of FC Alga Bishkek, one of the top clubs in the country. After a brief spell with Alga Bishkek, Alykulov moved overseas and was signed by Belarusian Premier League club Neman Grodno in 2019, where he further impressed in his one season with the club. In early 2020, he joined Kazakh giants FC Kairat, who are amongst the strongest and most supported clubs in Central Asia. Alykulov has performed strongly with Kairat and played for the club in their recent UEFA Champions League and Conference League campaigns. At international level, Alykulov has scored 3 goals in 20 matches since his debut for the national team in 2019 and is set to be a vital part of the Kyrgyzstan squad as they look to continue their rise on the international stage.