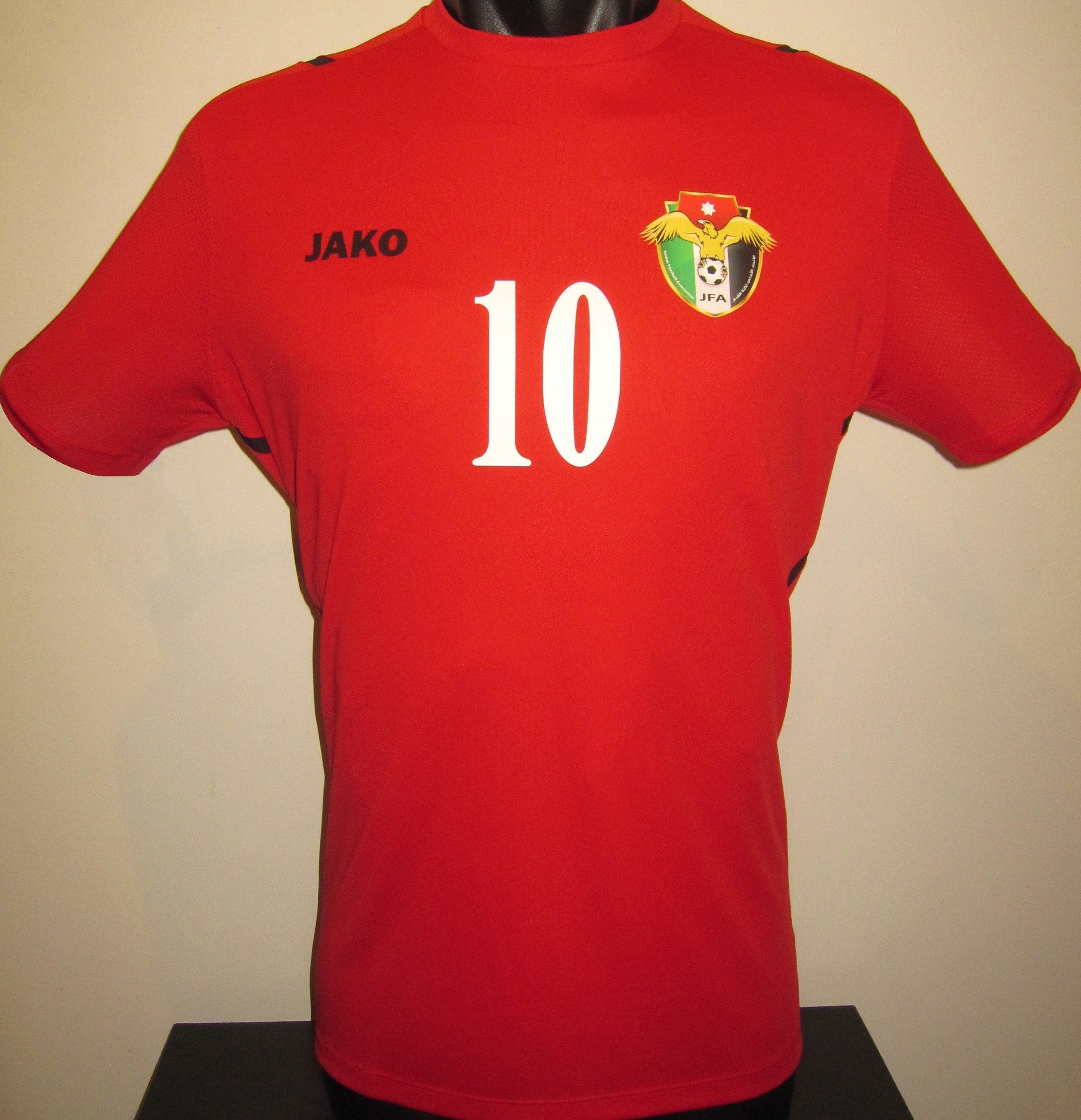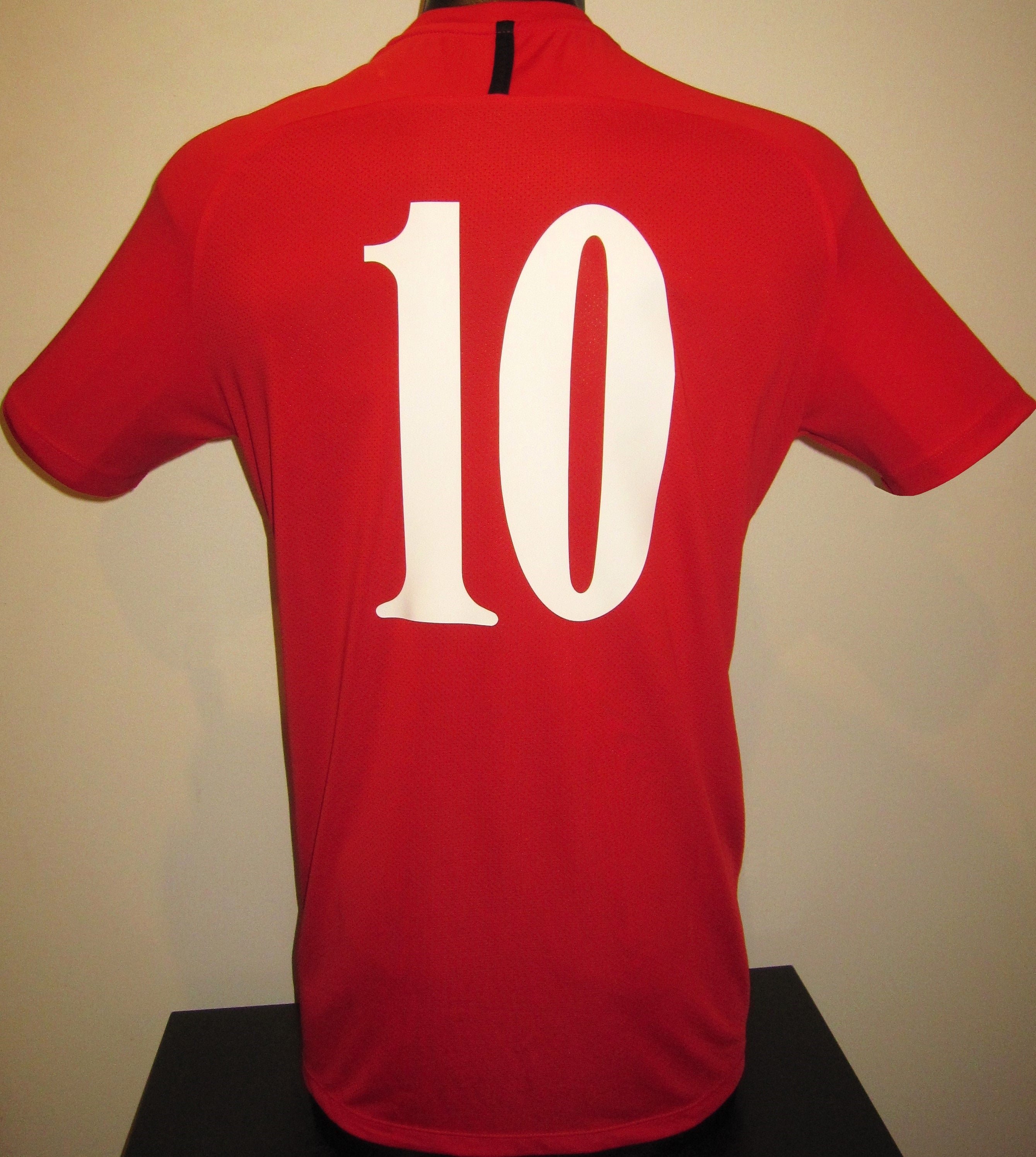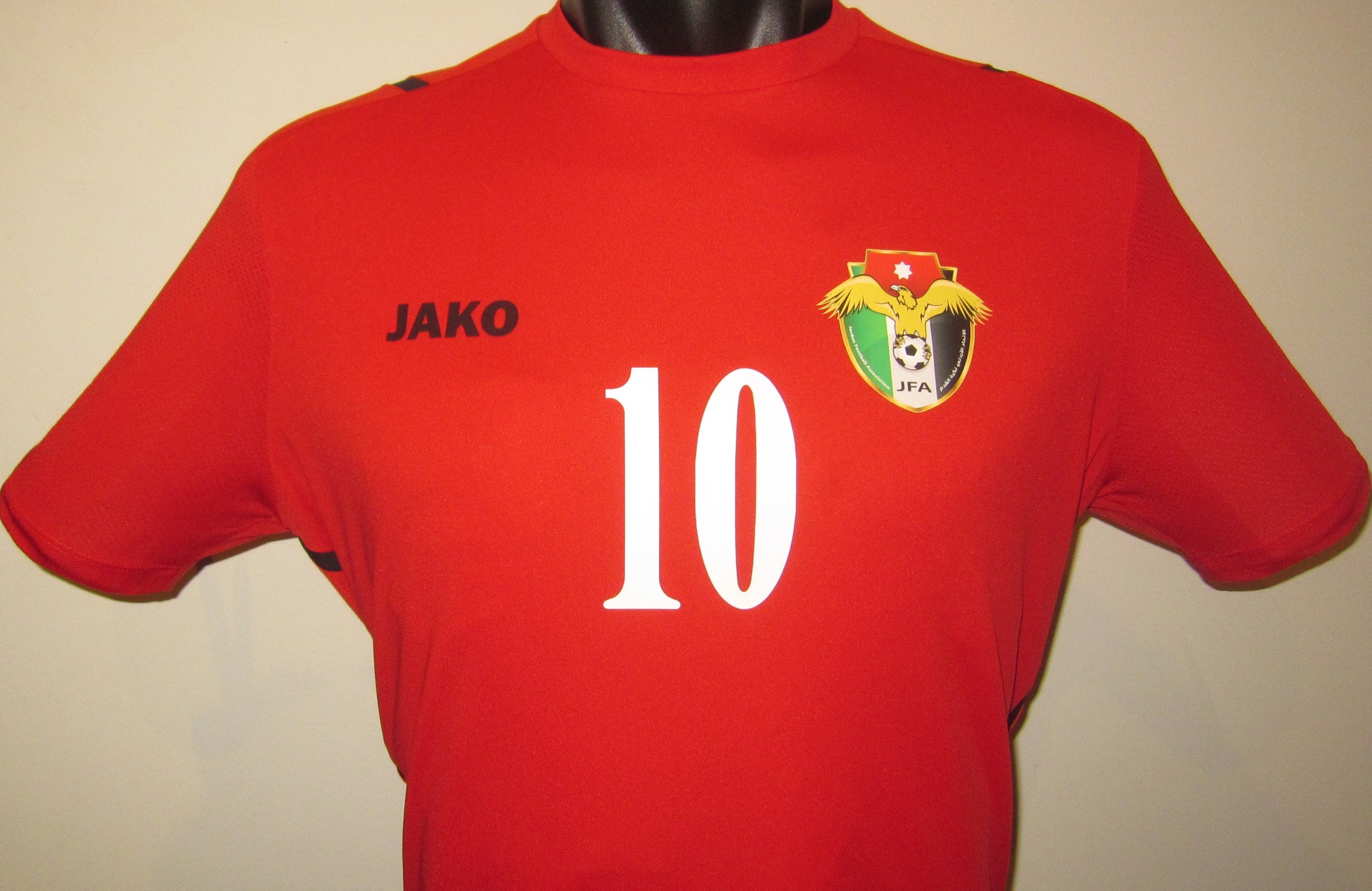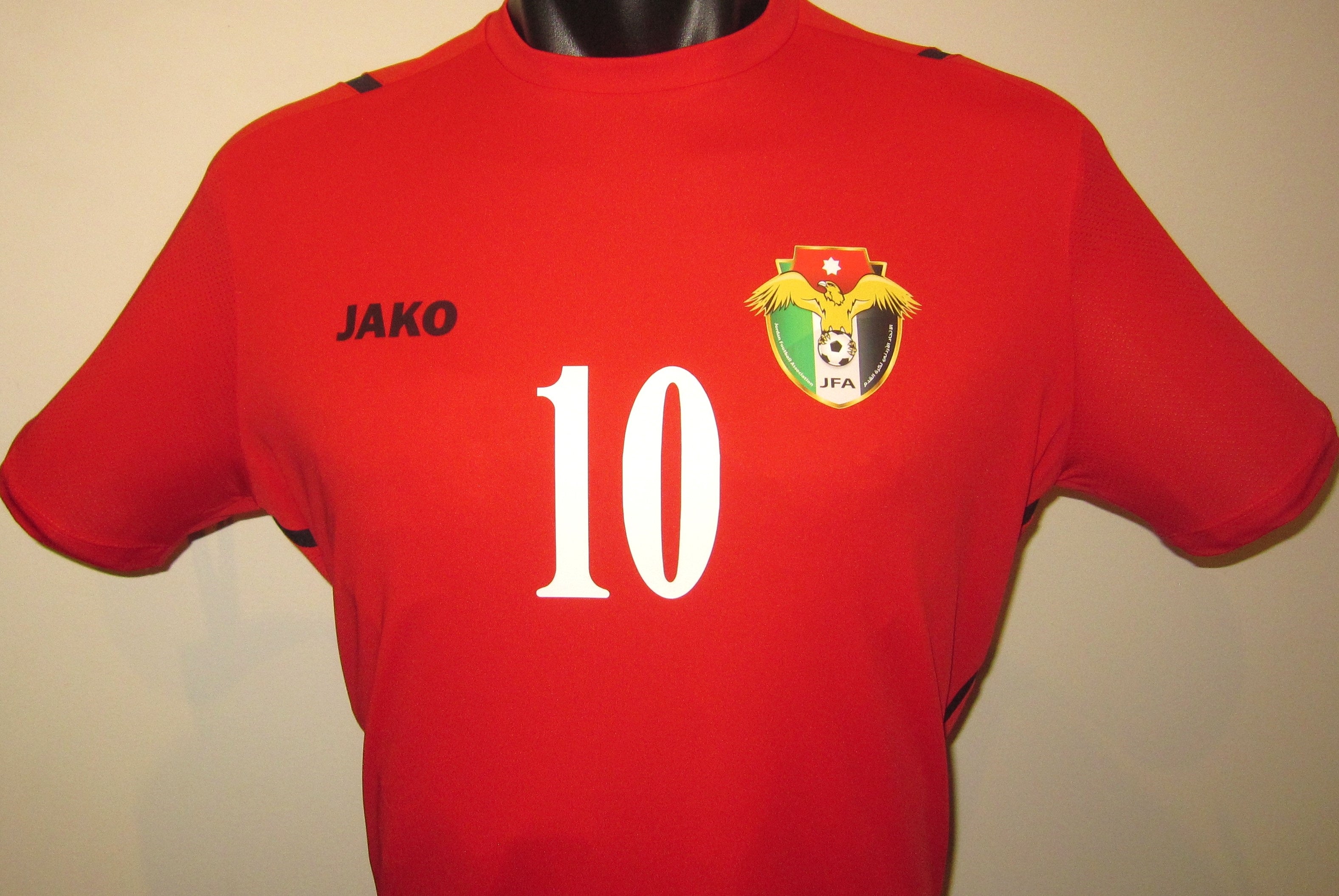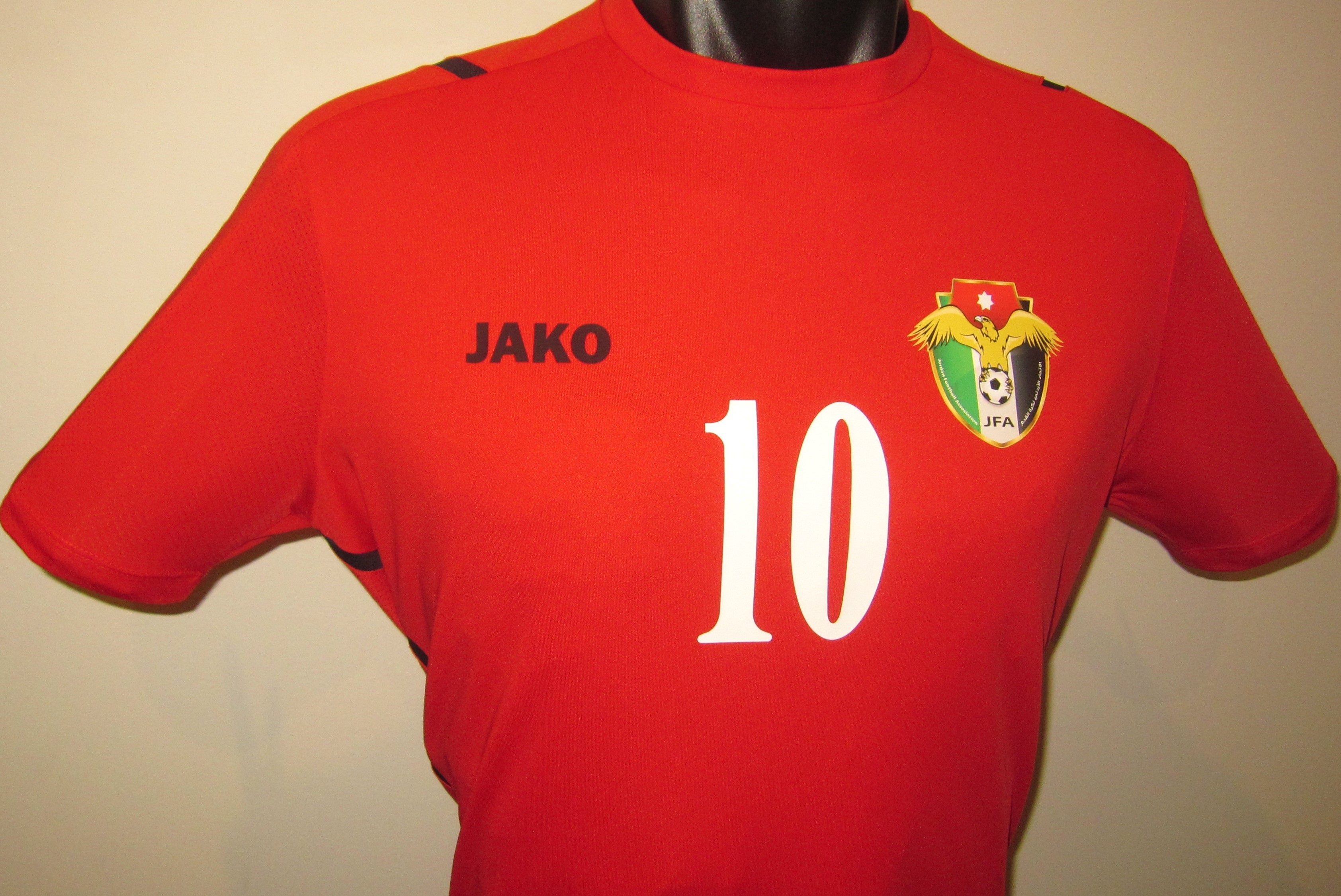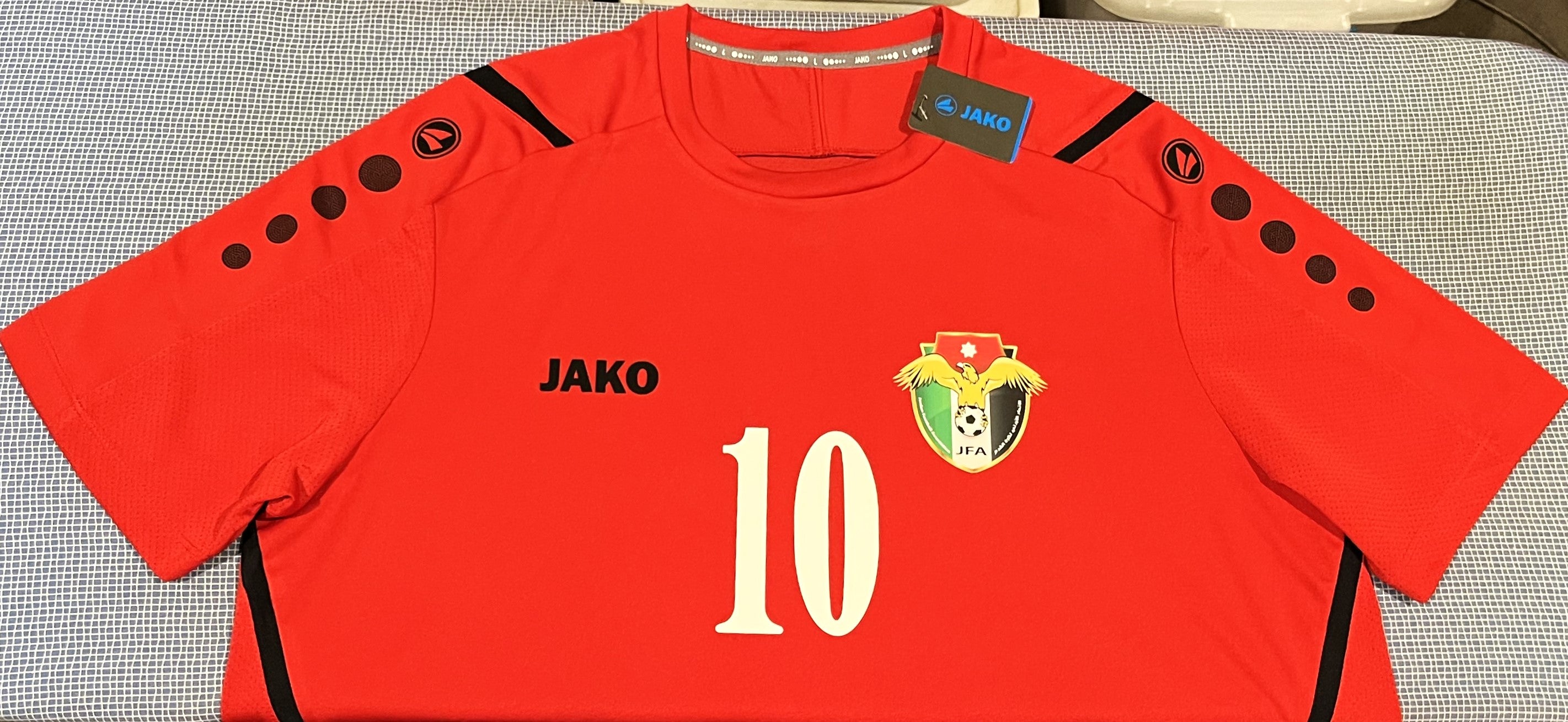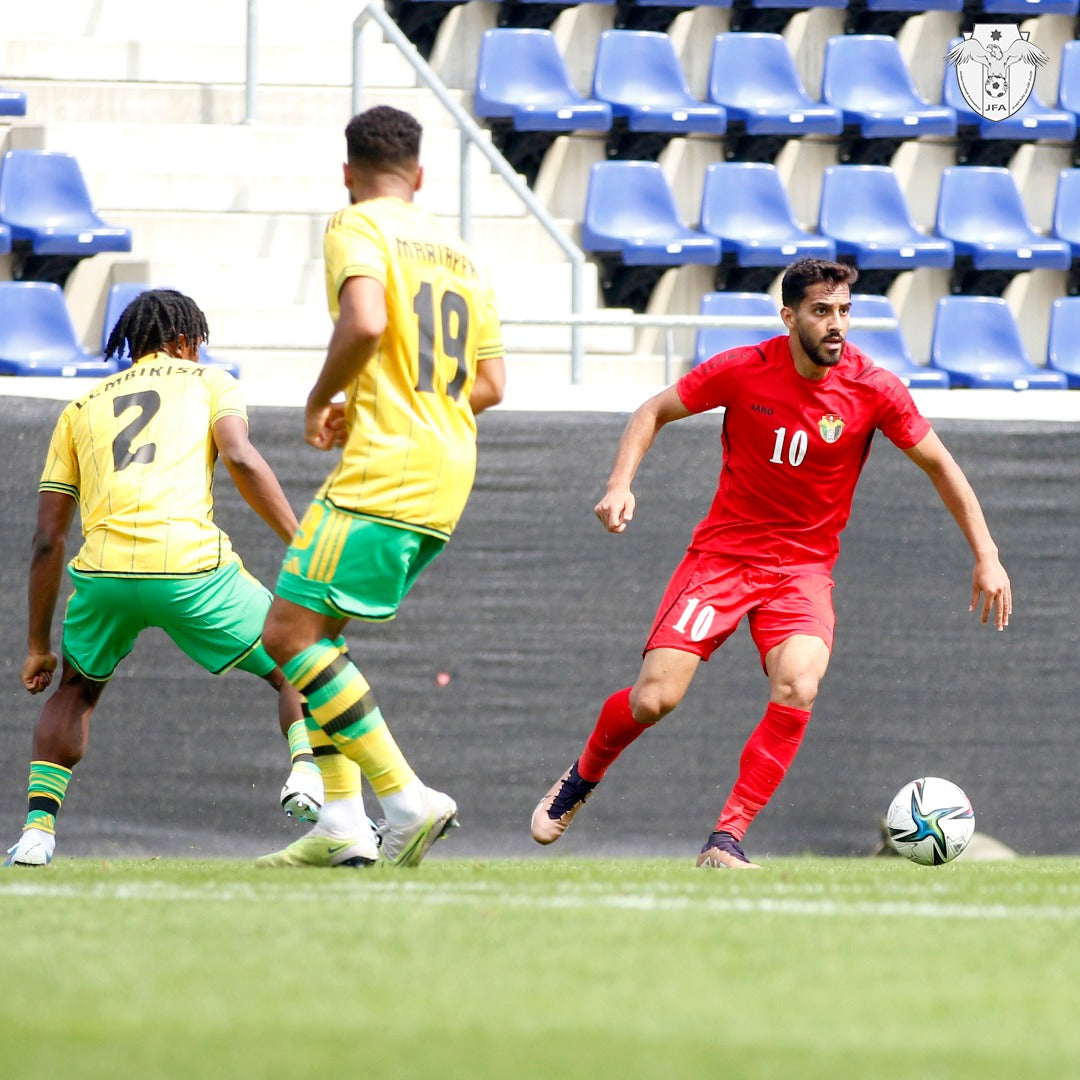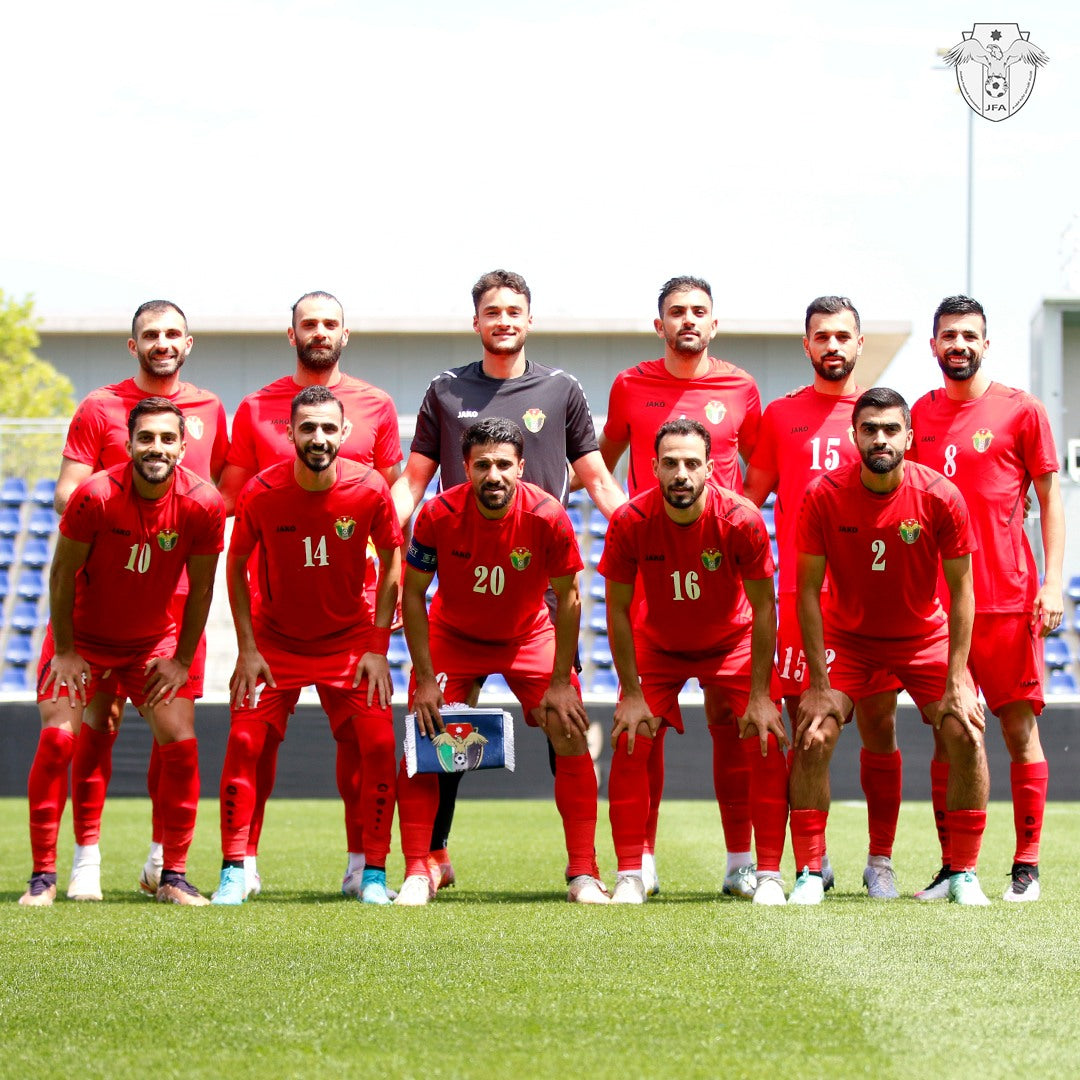 Jordan 2023 Home (#10- AL-TAAMARI #10) Jersey/Shirt
This is a Jako Jordan national team 2023 home jersey featuring the number of star winger Mousa Al-Taamari.
Jordan have consistently been one of the stronger teams in the Middle-Eastern region and regularly hold a FIFA ranking within the top 100. They have never qualified for the World Cup, however have appeared in the Asian Cup four times and reached its quarter-final stage in the 2004 & 2011 editions. Jordan regularly performs well in the WAFF Championship, with their best result being runners-up finishes in the 2002, 2008 & 2014 tournaments. With a young squad and a growing number of players competing outside of their domestic league, the future looks bright for Jordanian football.
Mousa Al-Taamari is the star of the current generation of Jordanian football and the 26-year-old has already established himself as one of their greatest ever players. Mousa began his career with leading local clubs Shabab Al-Ordon and Al-Jazeera before signing with Cypriot powerhouse APOEL FC in 2018. He made an instant impact in Cyprus, soon emerging as one of the top players in the league and winning the MVP award in the Cypriot First Division 2018-19 season. After two seasons at APOEL, Mousa signed with Belgian top tier club OH Leuven in October 2020 for a reported fee of €1.1 million. Over three seasons at Leuven, Mousa was able to showcase his immense talent in a highly competitive league and became one of their key players, with the 2022-23 season being his best as he recorded six goals and six assists in 34 matches. Following the end of his contract in Belgium, he attracted interest from clubs throughout Europe and eventually joined Ligue 1 club Montpellier in May 2023. At international level, Mousa has scored 13 goals in 54 matches since his debut in 2016 and is poised to lead the current generation of the Jordan national team as they seek to moves up the ranks of Asian football.