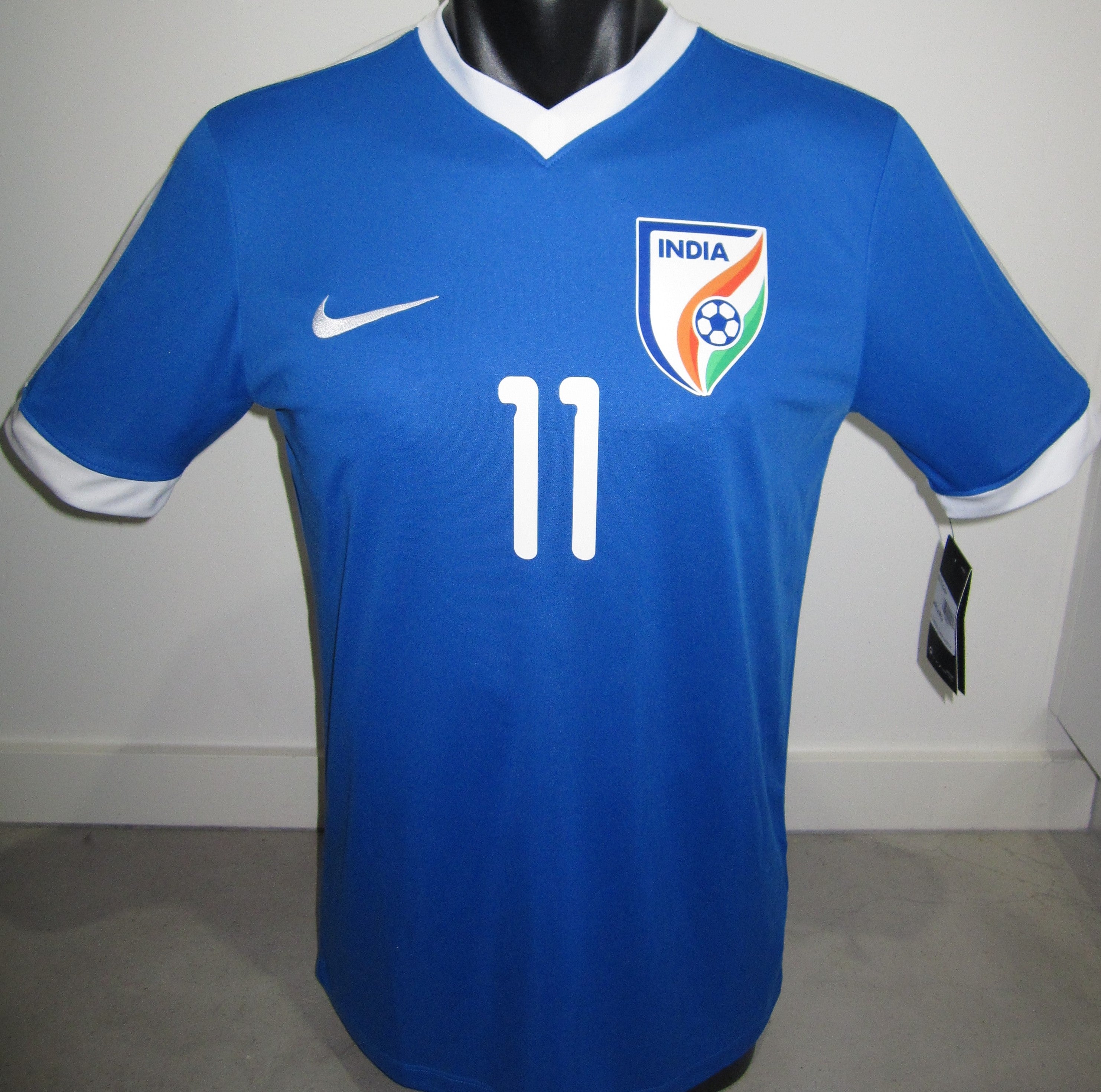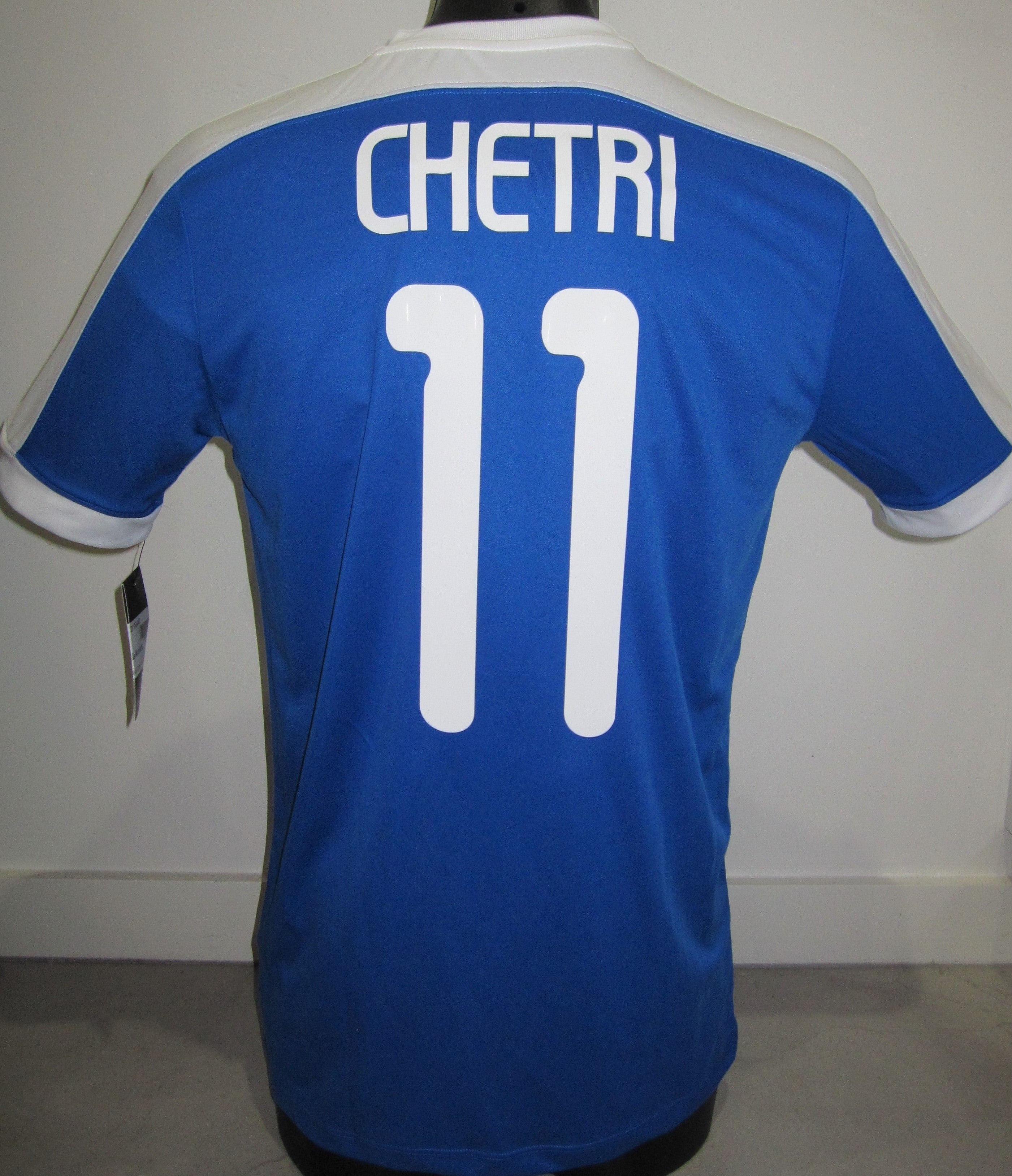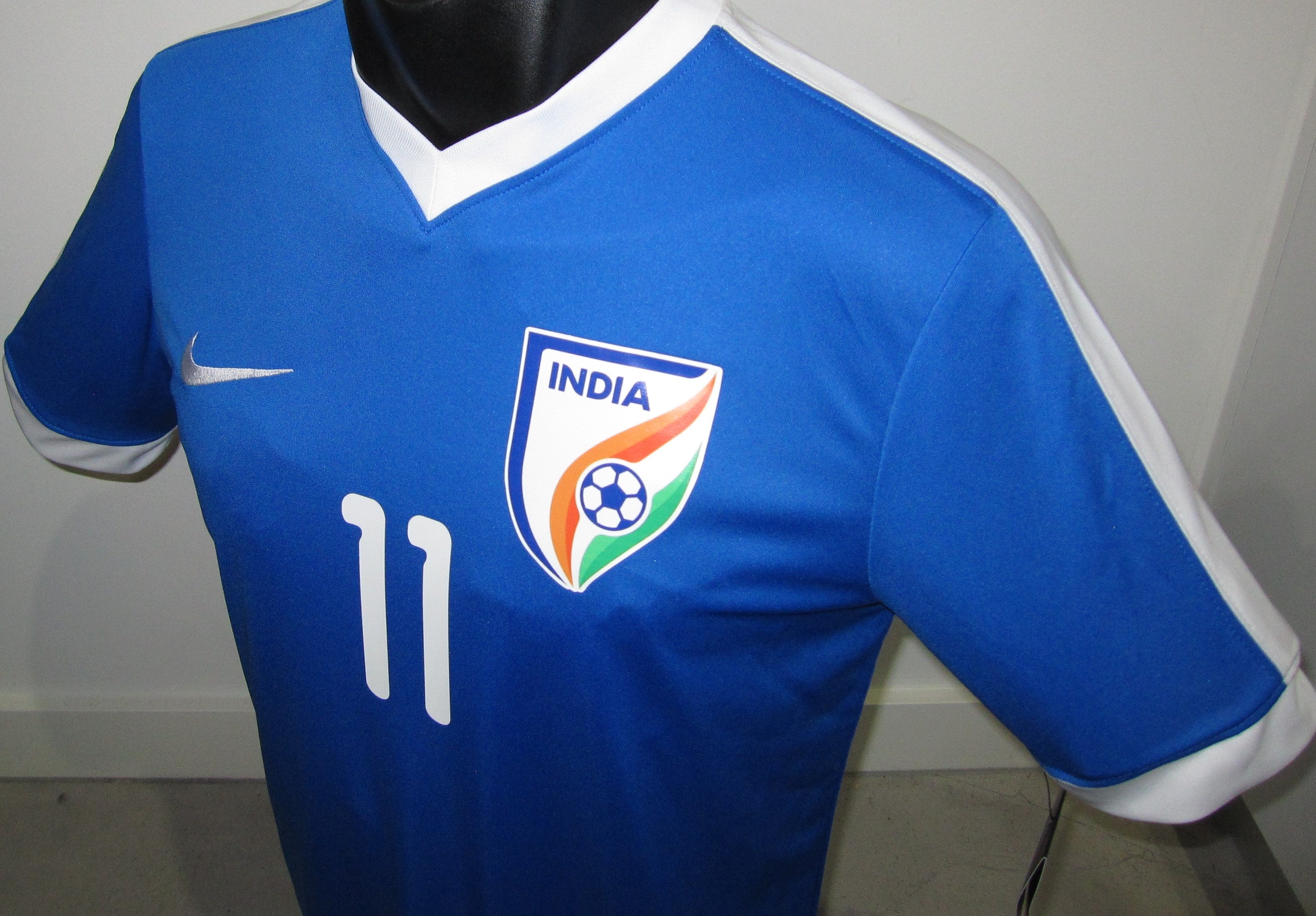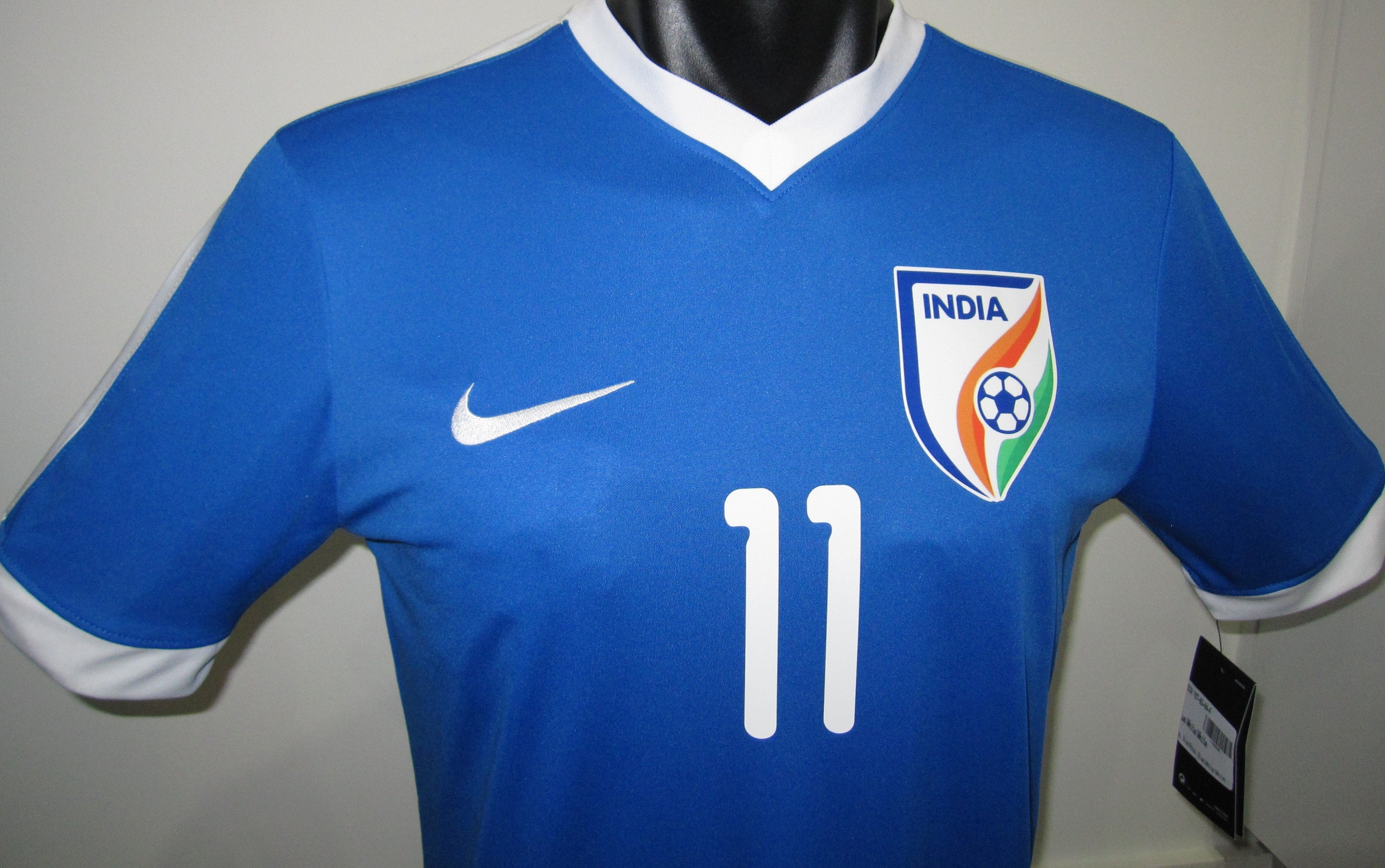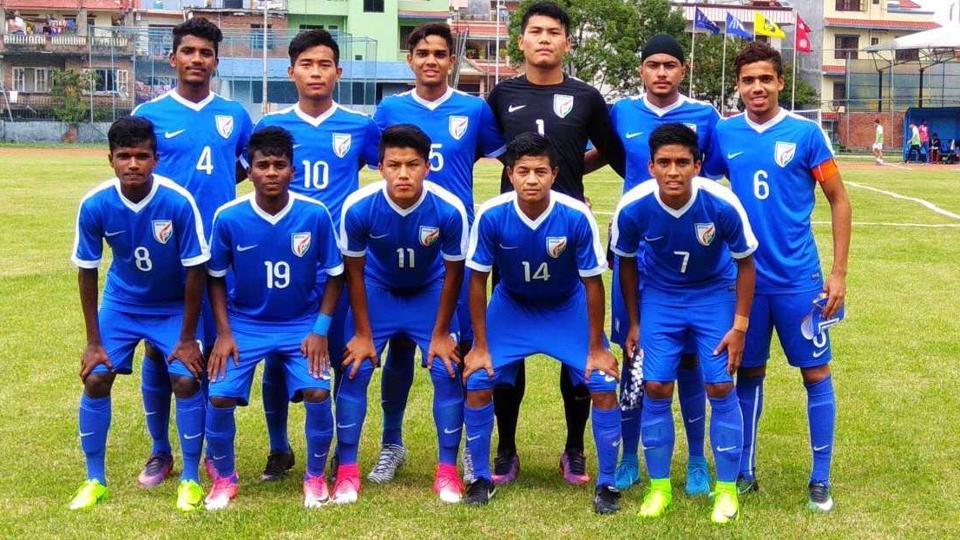 India 2017-18 Home (CHETRI #11) Jersey/Shirt
This is a Nike India national team 2017-18 home jersey featuring the name and number of star striker Sunil Chetri.
Despite India's immense population, their national team has been unable to achieve much success outside of a golden era in the 1950s & 1960s, where they won gold at the 1951 & 1962 Asian Games, as well as a 4th place finish at the 1956 Olympics. Although they have not achieved the same results as in their golden era, the Indian team has seen a steady resurgence over the past decade. They have qualified for the AFC Asian Cup in 2011, 2019 & 2023 and also have won the SAFF Championship in 2009, 2011, 2015 & 2021. The 2019 Asian Cup saw them win their first match in the tournament since 1964 with a shock 4-1 victory over Thailand in their opening match.
Sunil Chetri is undoubtedly the greatest Indian footballer of the modern era and holds both the all-time caps record and all-time leading scorer record for the India national team with a total of 84 goals from 131 international matches. At club level, he has played almost his entire career within India's local football league despite continued interest from foreign clubs. He did have a brief, albeit unsuccessful spell with MLS club Kansas City Wizards in 2010 and has since never returned overseas. The 38-year-old cemented his reputation as an Indian football legend with two goals in India's famous victory over Thailand in the 2019 AFC Asian Cup.