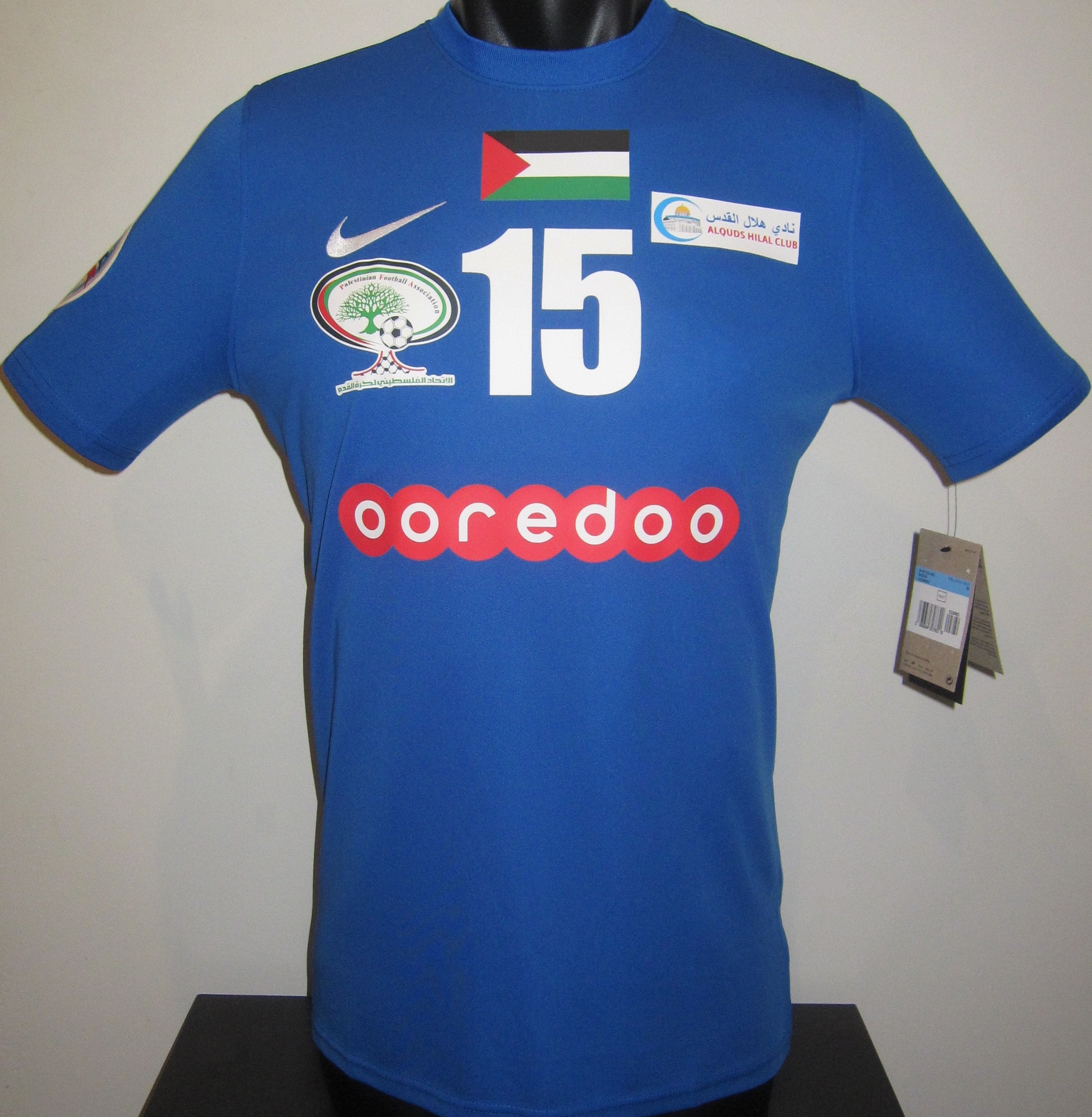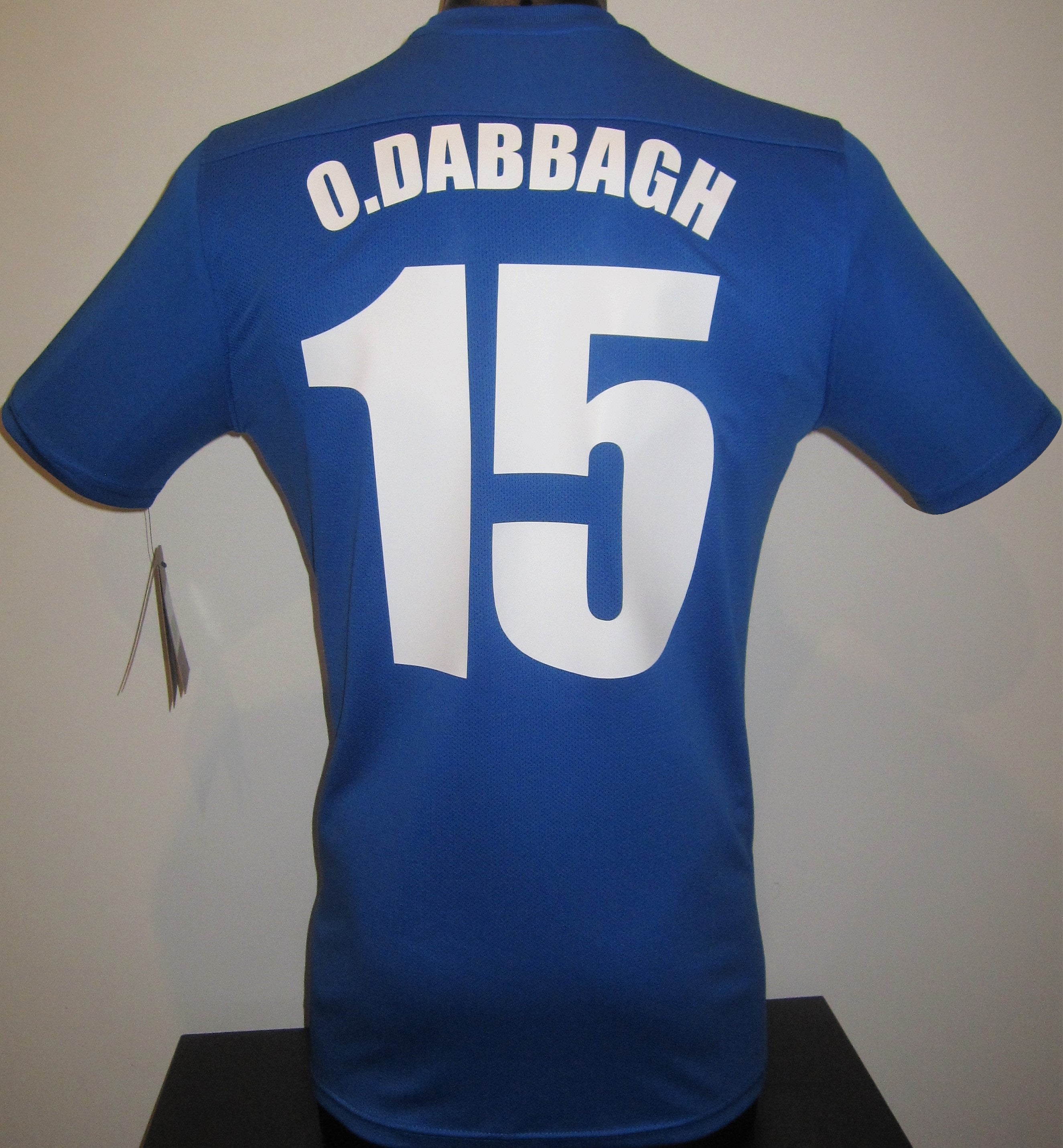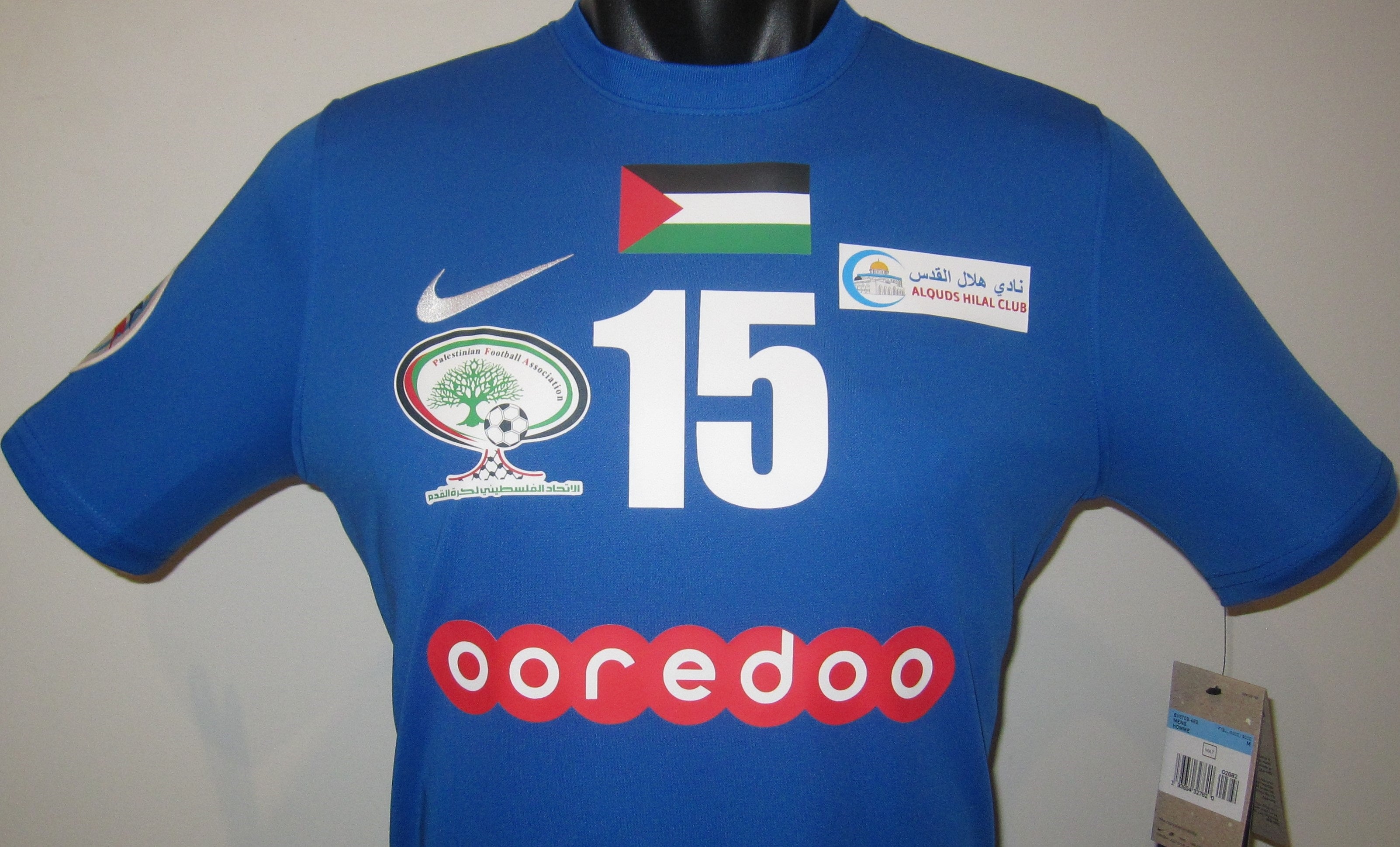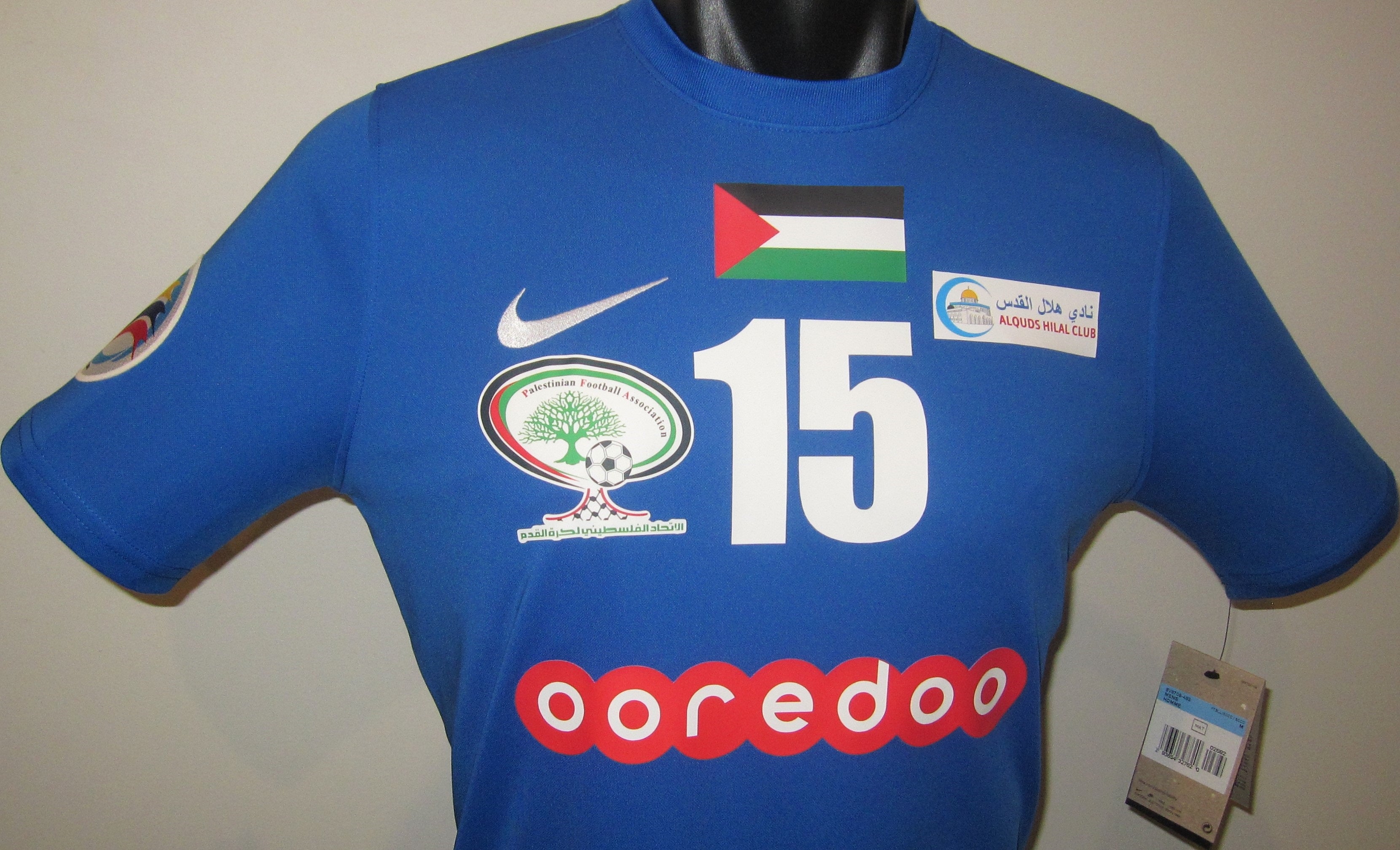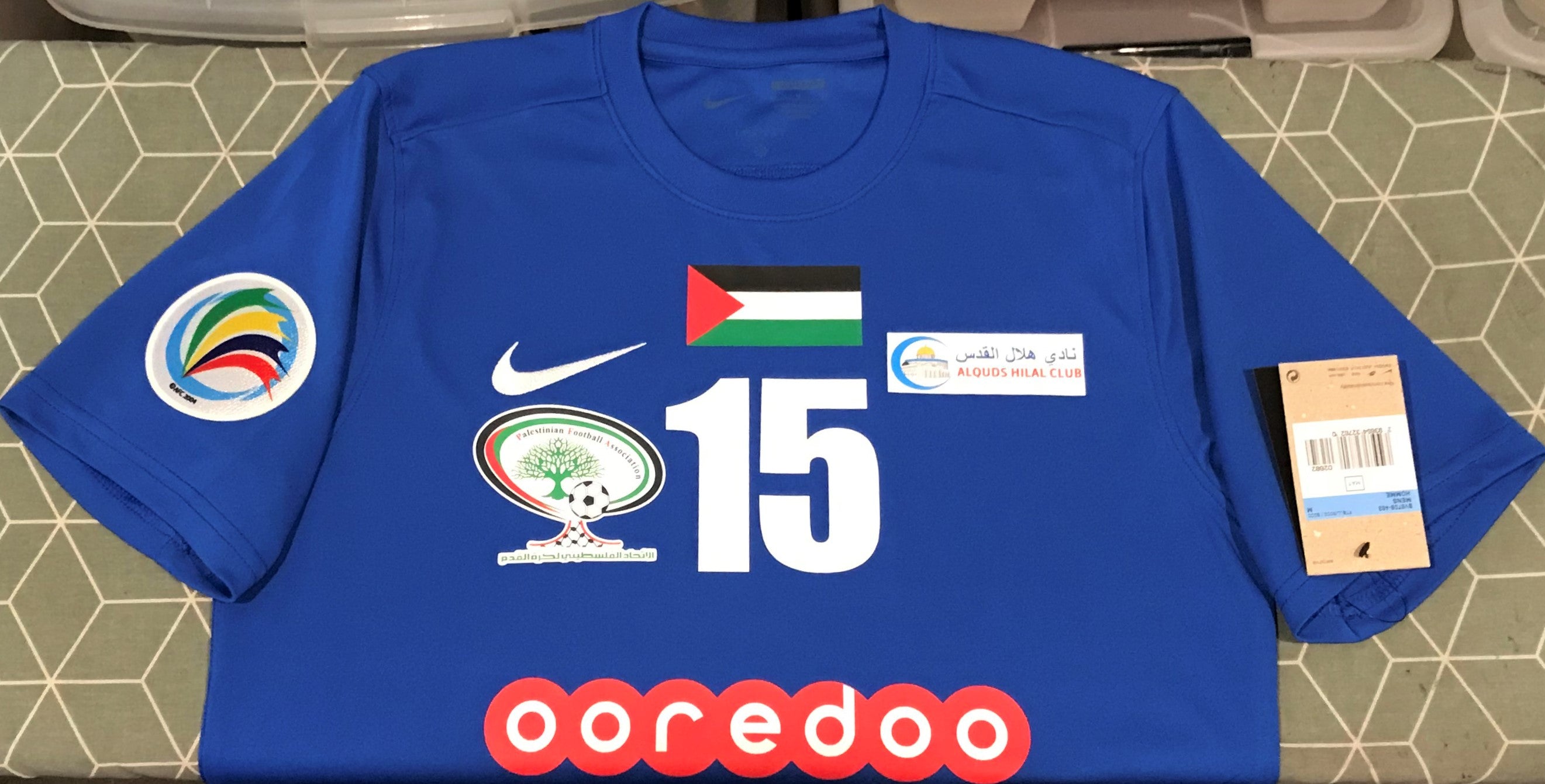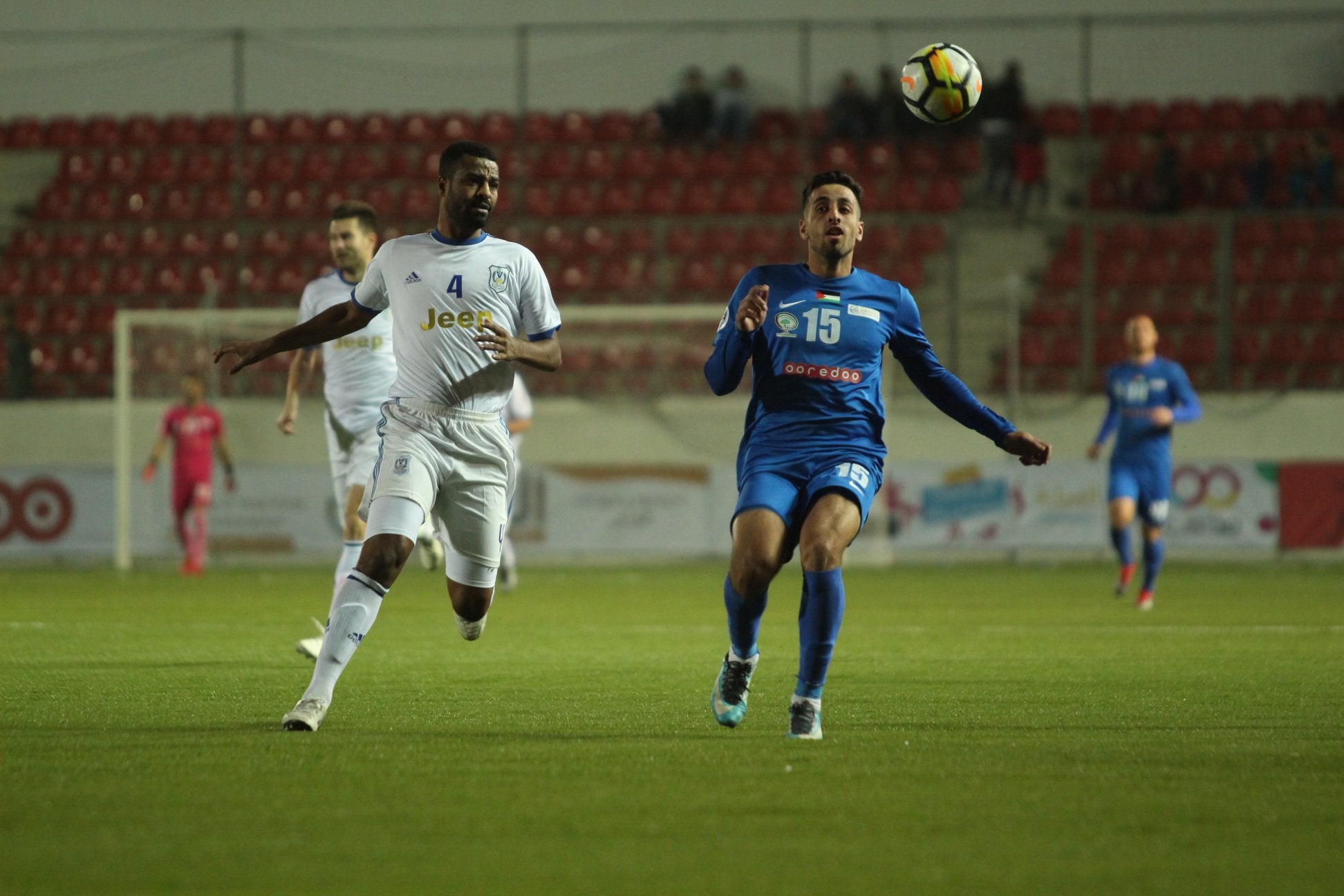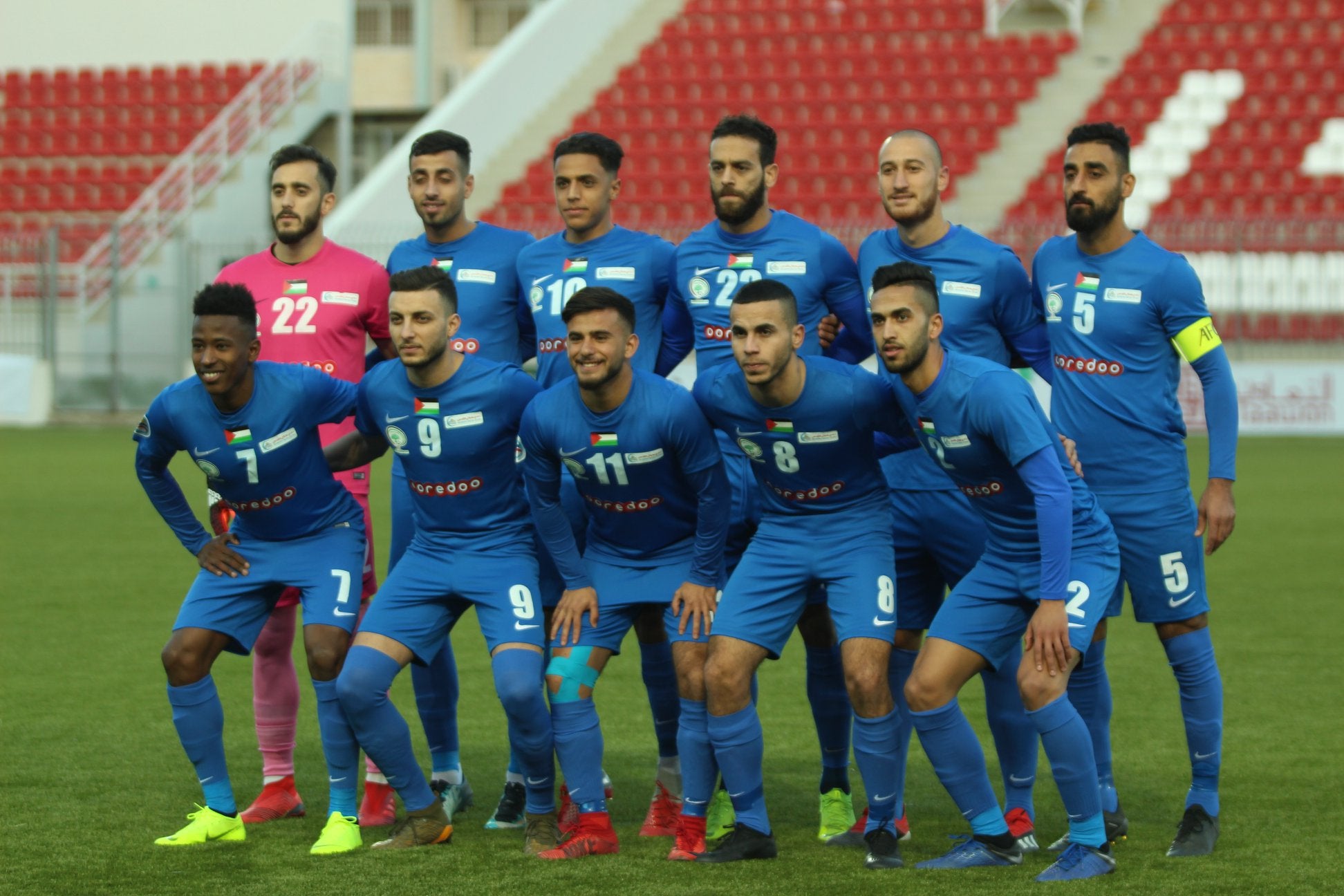 Hilal Al-Quds 2018-19 Home (O. DABBAGH #15) Jersey/Shirt
This is a Nike Hilal Al-Quds 2018-19 home jersey featuring the name and number of star striker Oday Dabbagh.
Hilal Al-Quds compete in Palestine's West Bank Premier League and have been the strongest team Palestine in recent years. Hilal won the West Bank Premier League title in 2011-12, 2016-17, 2017-18 & 2018-19 and have also won the Palestine Cup in 2017-18. The club are based in Jerusalem, with Al-Quds being the Arabic name for the city of Jerusalem. Their home stadium is in Al-Ram, a Palestinian town which lies northeast of Jerusalem, just outside the city's municipal border.
Oday Dabbagh is one of Palestine's most promising players, with the 23-year-old having already had a remarkable career that has seen him make history for Palestinian football. Dabbagh was born in the Old City of Jerusalem and began his career with Hilal Al-Quds, making his debut for their senior team as a 16-year-old in the 2015-16 season. He played a huge role in their three straight West Bank Premier League titles from 2016-2019 and won the league's golden boot in 2018–19 after scoring 16 goals. This led to a move to Kuwaiti club Al-Salmiya SC, which was followed by spells with fellow Kuwaiti sides Qadsia, Al-Yarmouk & Al-Arabi. It wasn't until the 2020-21 season with Al-Arabi that Dabbagh was able to fulfill his massive potential, where he led the club to a breakthrough league title and was the league's top scorer with 13 goals in 18 matches. Dabbagh attracted the attention of numerous clubs in Europe and in 2021 he signed with Portuguese Primeira Liga club F.C. Arouca, becoming the first player to be raised in the Palestinian footballing structure to play in a major European league. Dabbagh has been a regular starter for the Palestine national team since his debut in 2018 and he has scored 11 goals in 27 matches at international level, placing him already as their 5th leading goalscorer of all time.