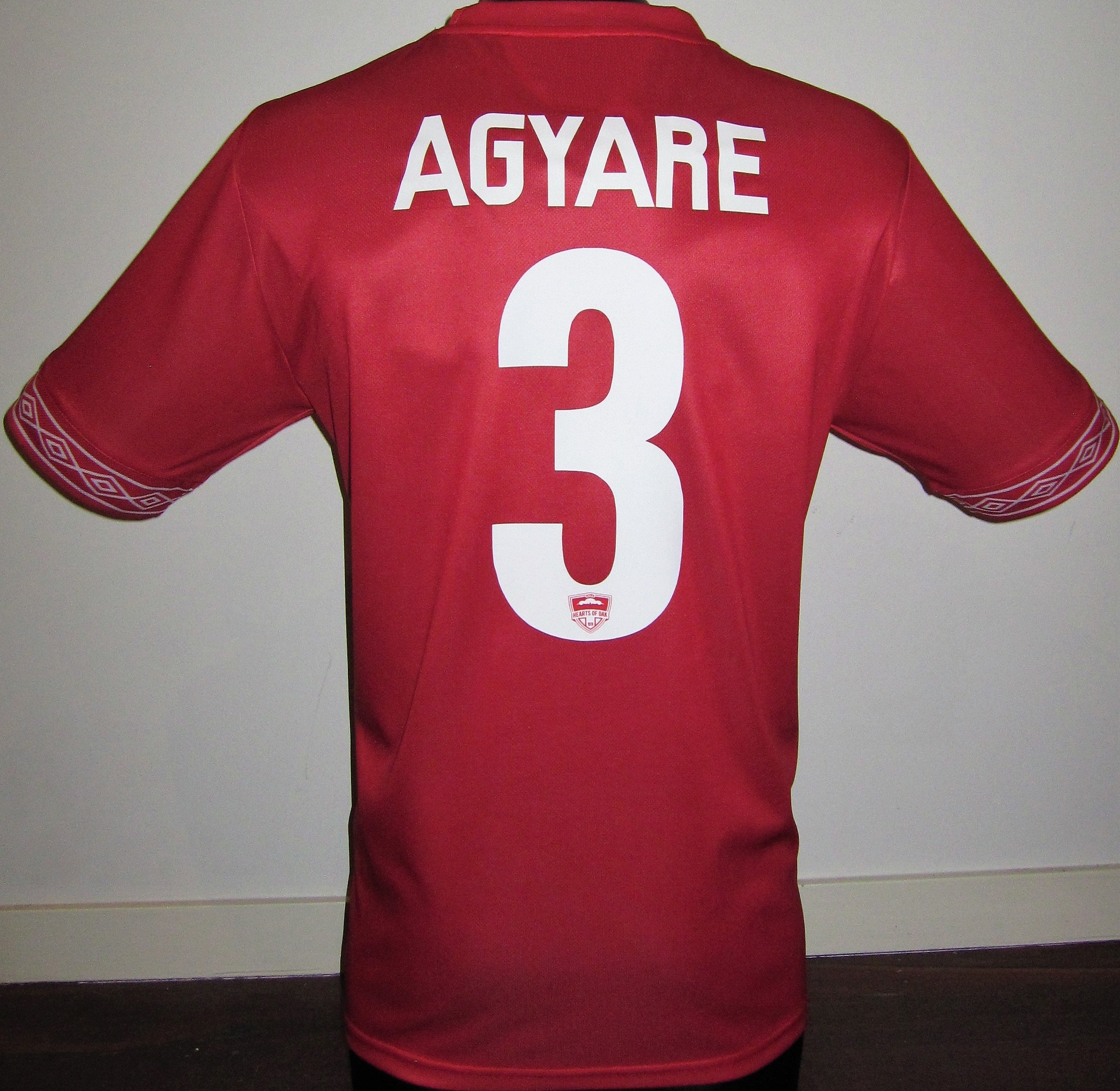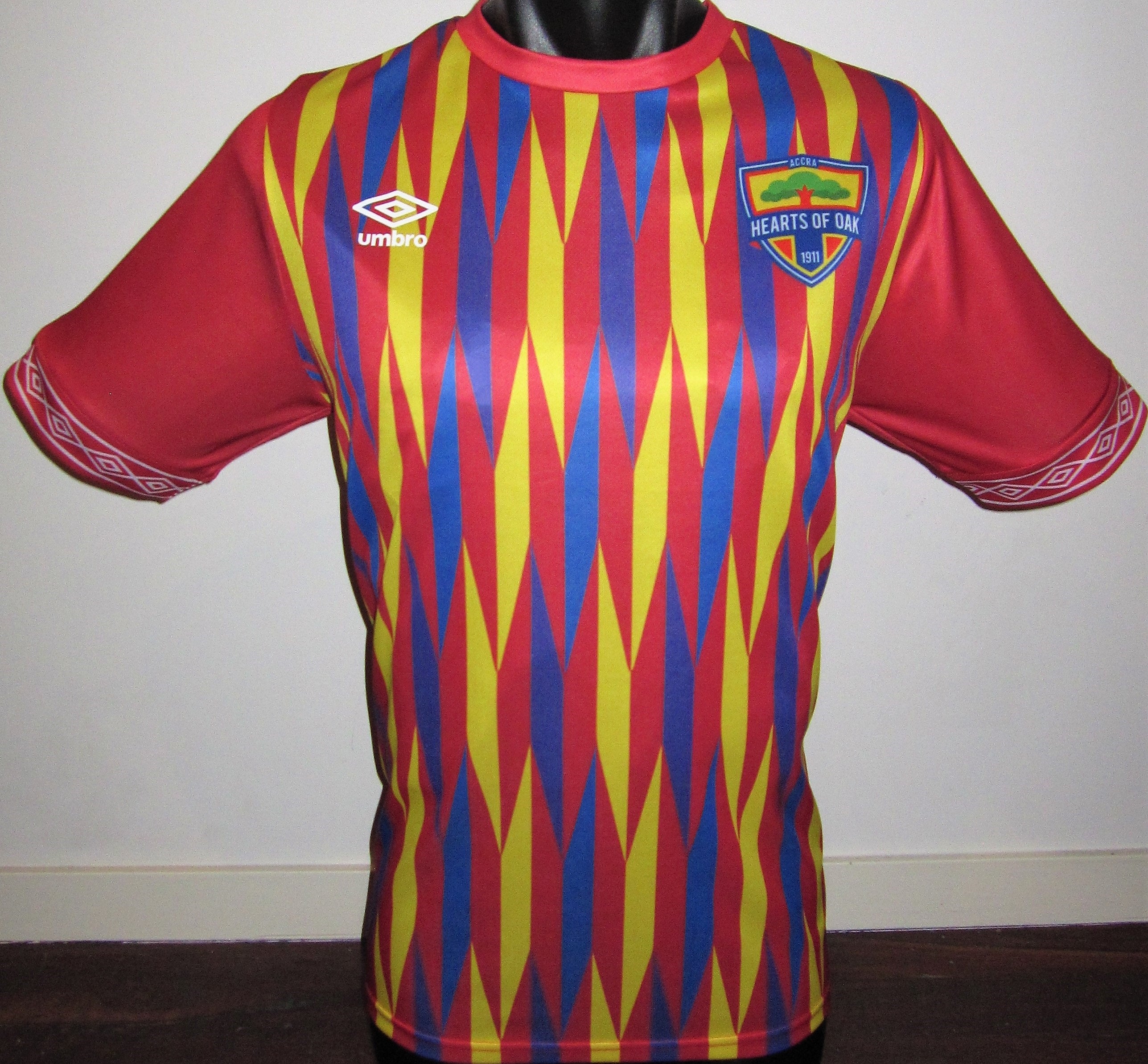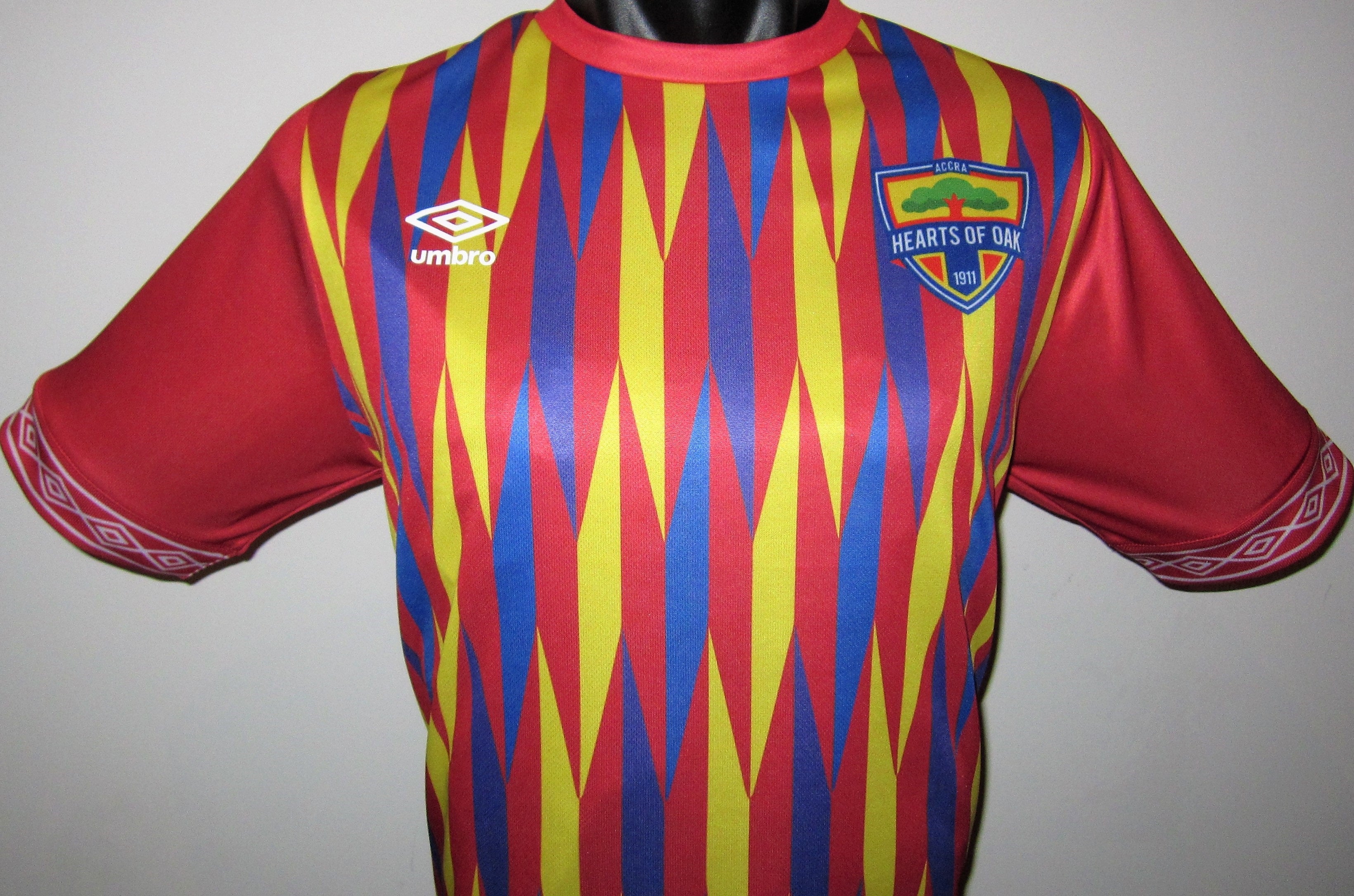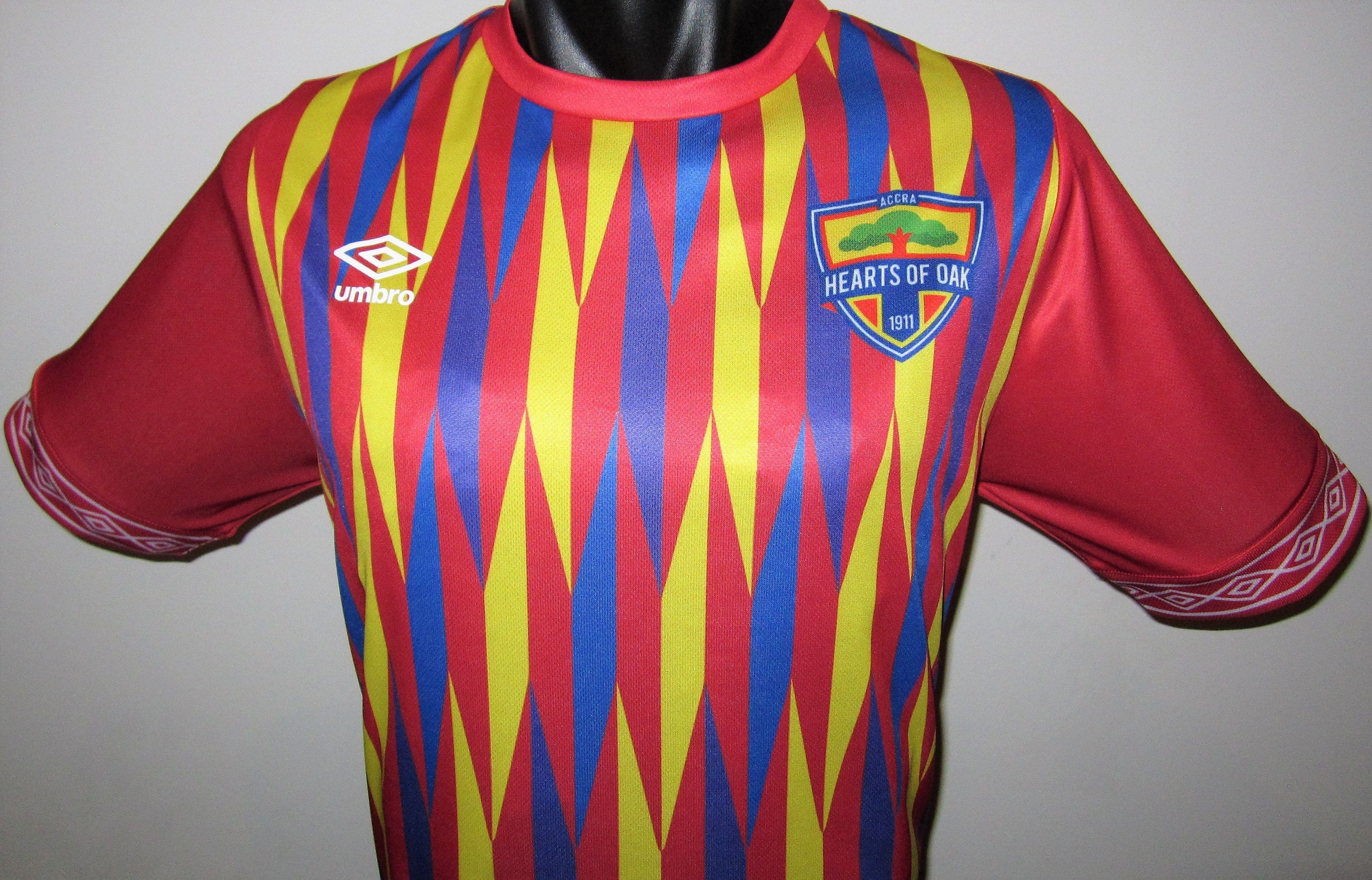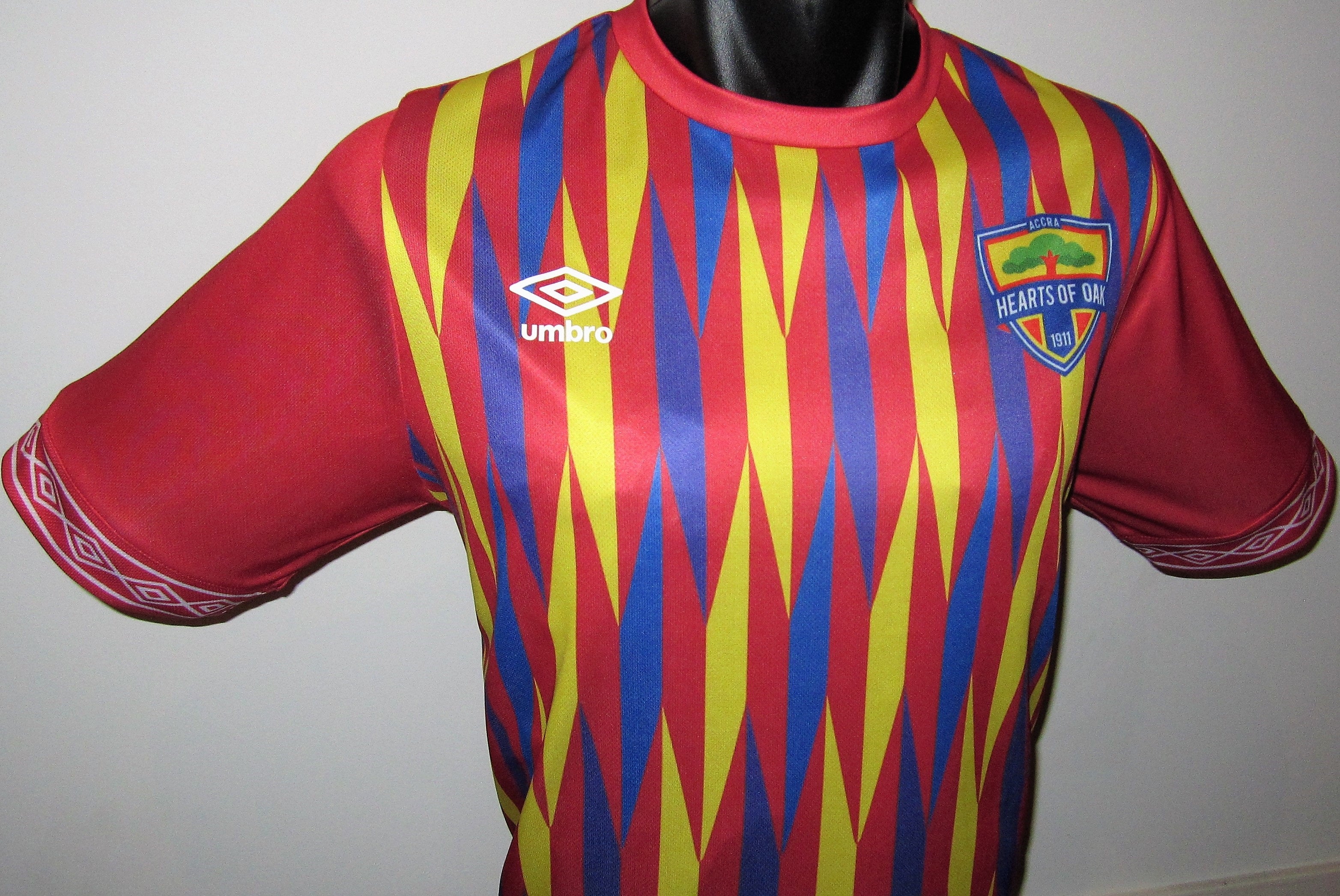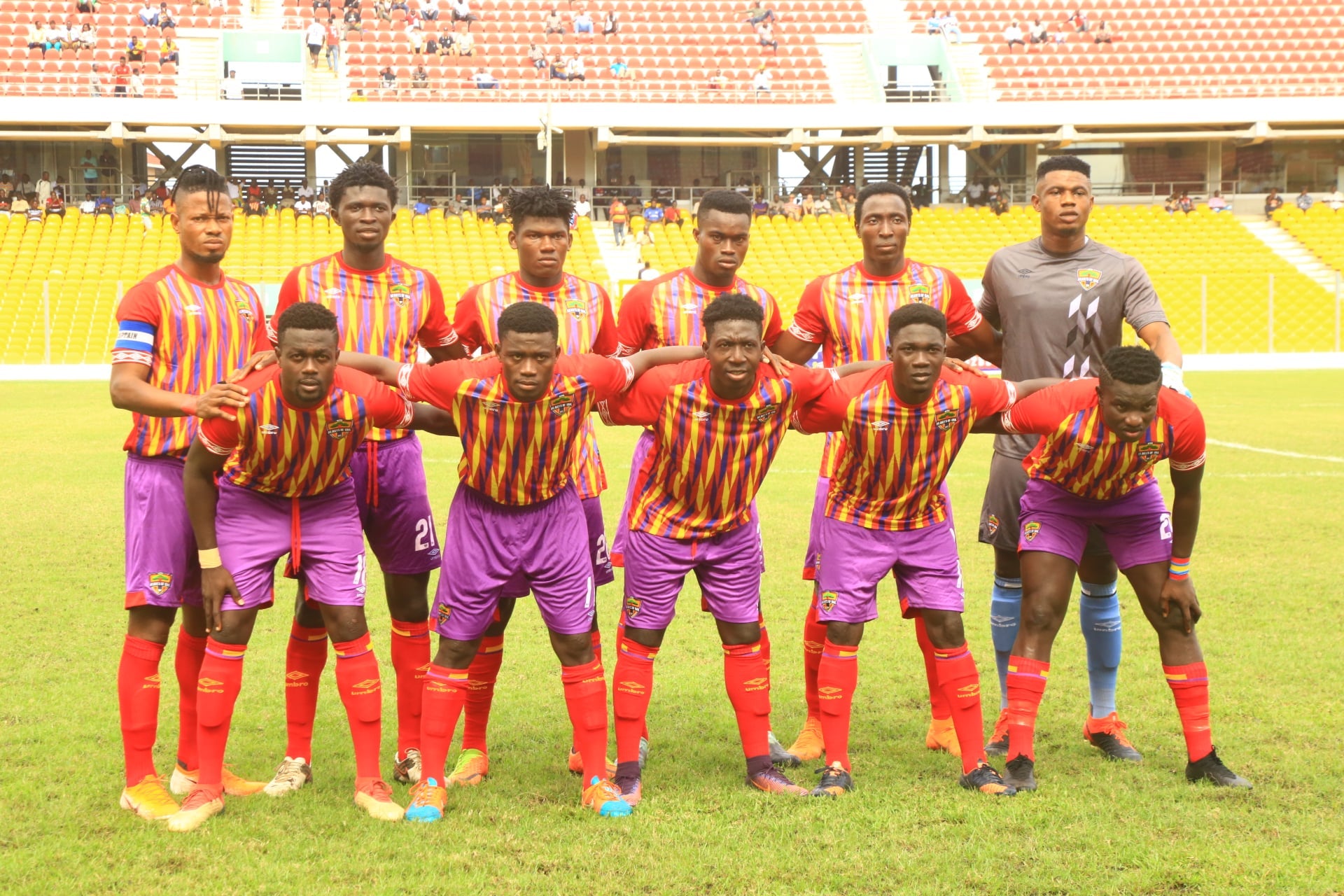 Hearts of Oak 2019-20 Home (AGYARE #3) Jersey/Shirt
This is an Umbro Hearts of Oak 2019-20 home jersey featuring the name and number of star defender Benjamin Agyare.
Benjamin Agyare has established himself as one of the leading defenders in the Ghana Premier League in recent years and has become an important member of the Hearts of Oak squad. He moved to the club from Heart of Lions Kpando in 2018 and has since become captain of Heart of Oak, with the 25 year-old playing a key role in the clubs' impressive 2019 season and putting himself into contention for Ghana national team selection.
Hearts of Oak SC compete in the Ghana Premier League and are based in the country's capital Accra. They are one of the old and most successful clubs in Ghana, having won the league title 20 times, the FA cup a record 10 times and the CAF Champions League and CAF Confederations cup each once. The club's greatest period in recent history was their run of 6 consecutive league titels from 1996-2002, which included their CAF Champions League title in 2000. Recent years have seen less success, with their most recent league title being in the 2009 season, however in 2019 they finished third after playoffs and showed that they may soon return to their winning ways.