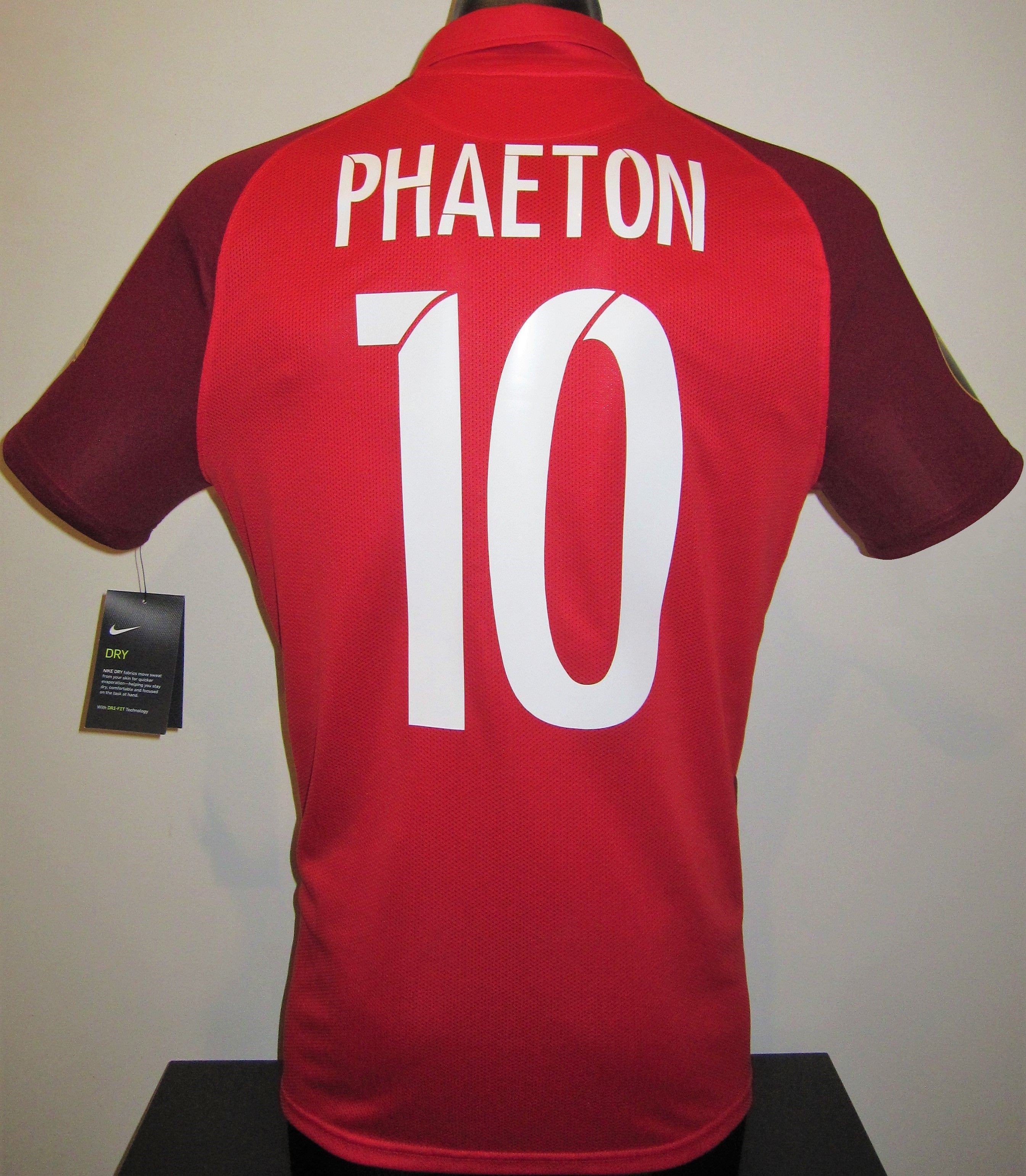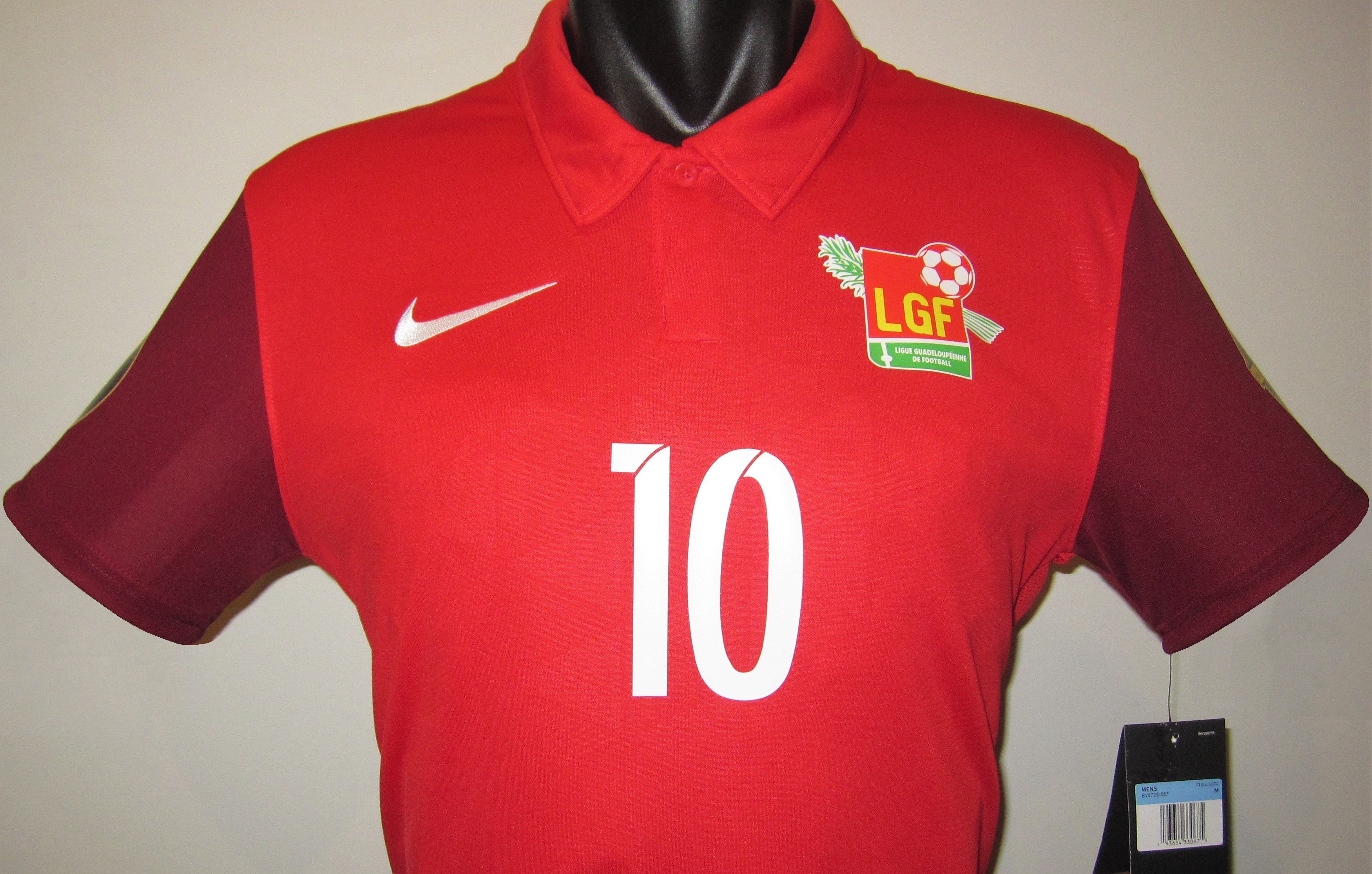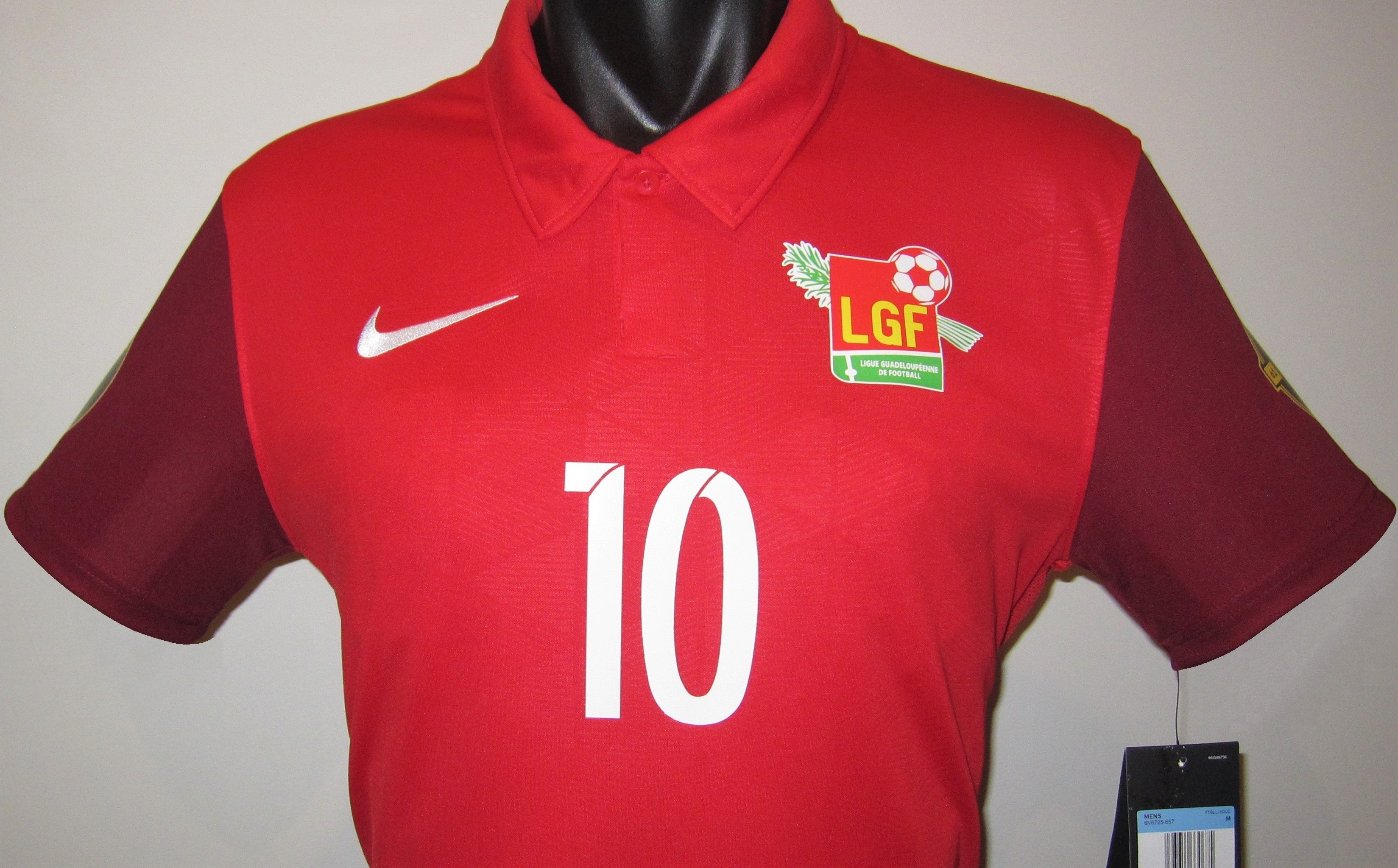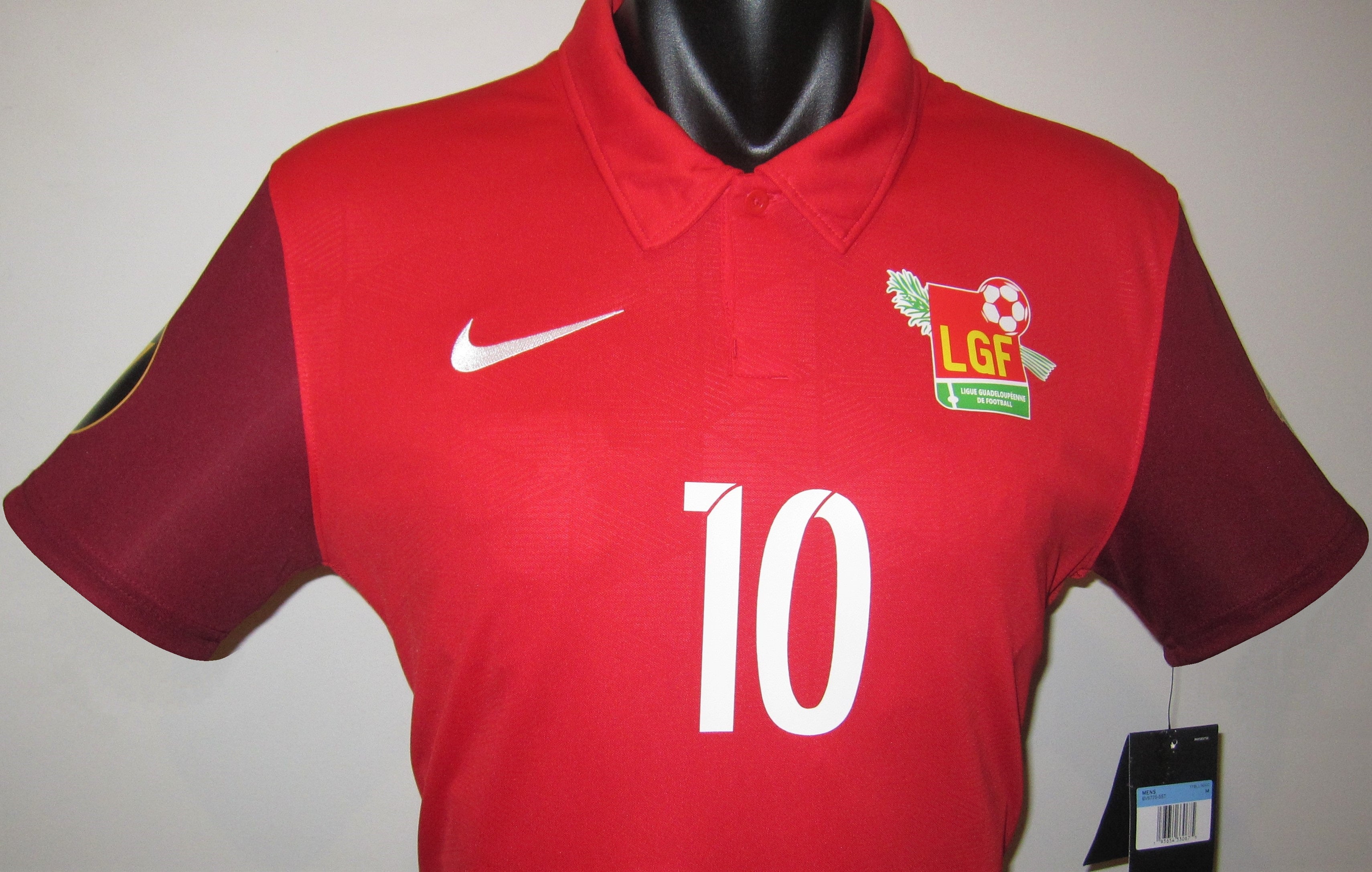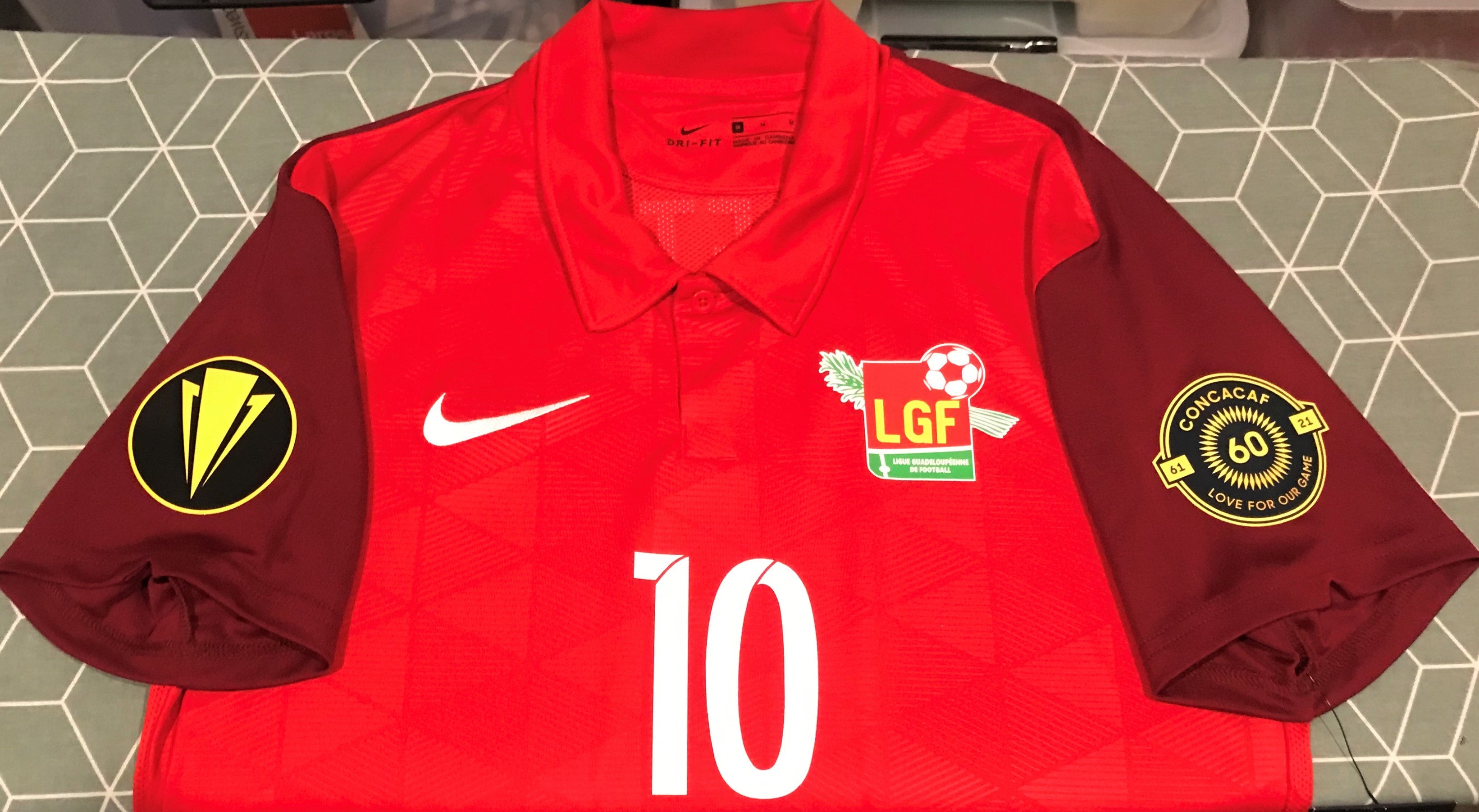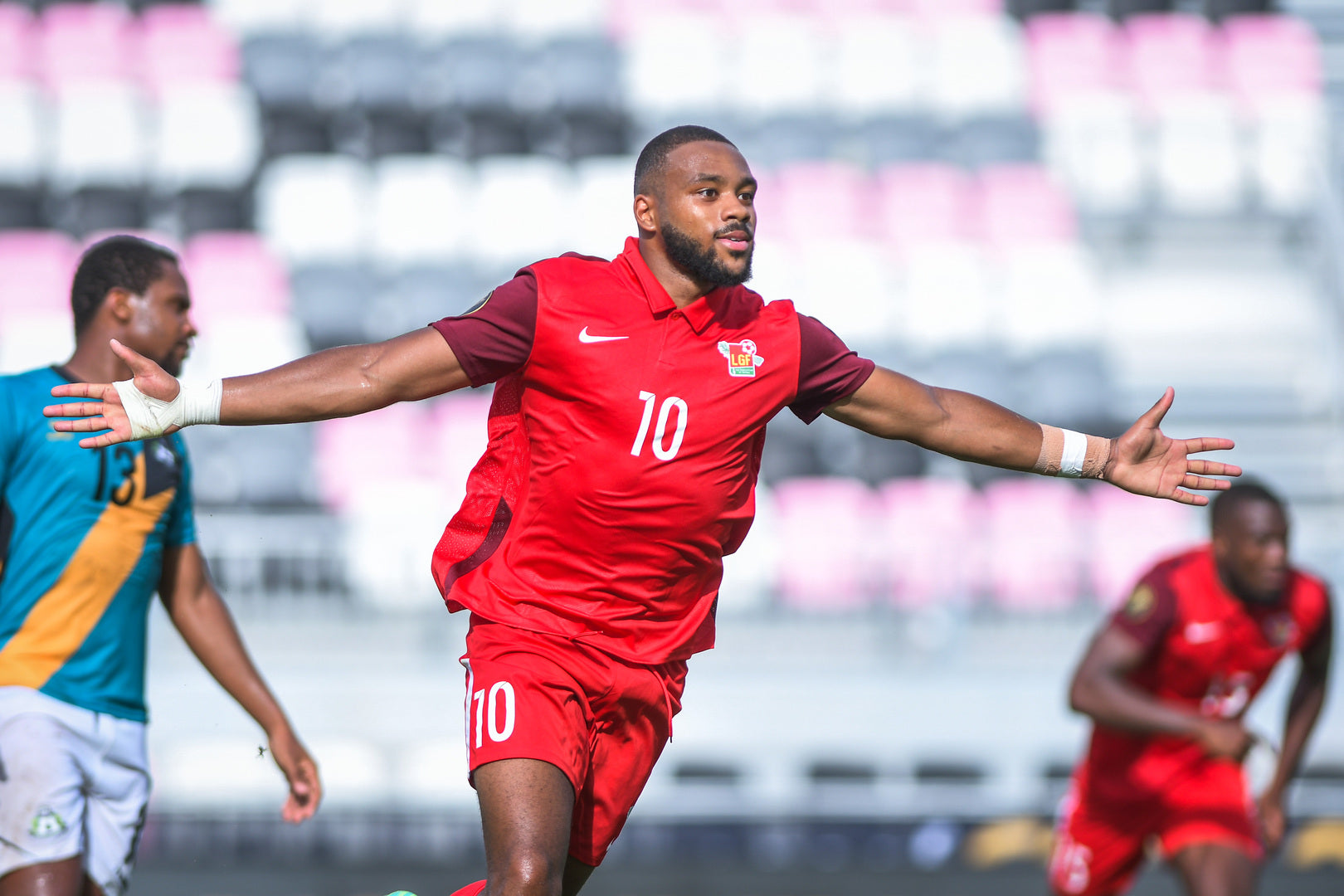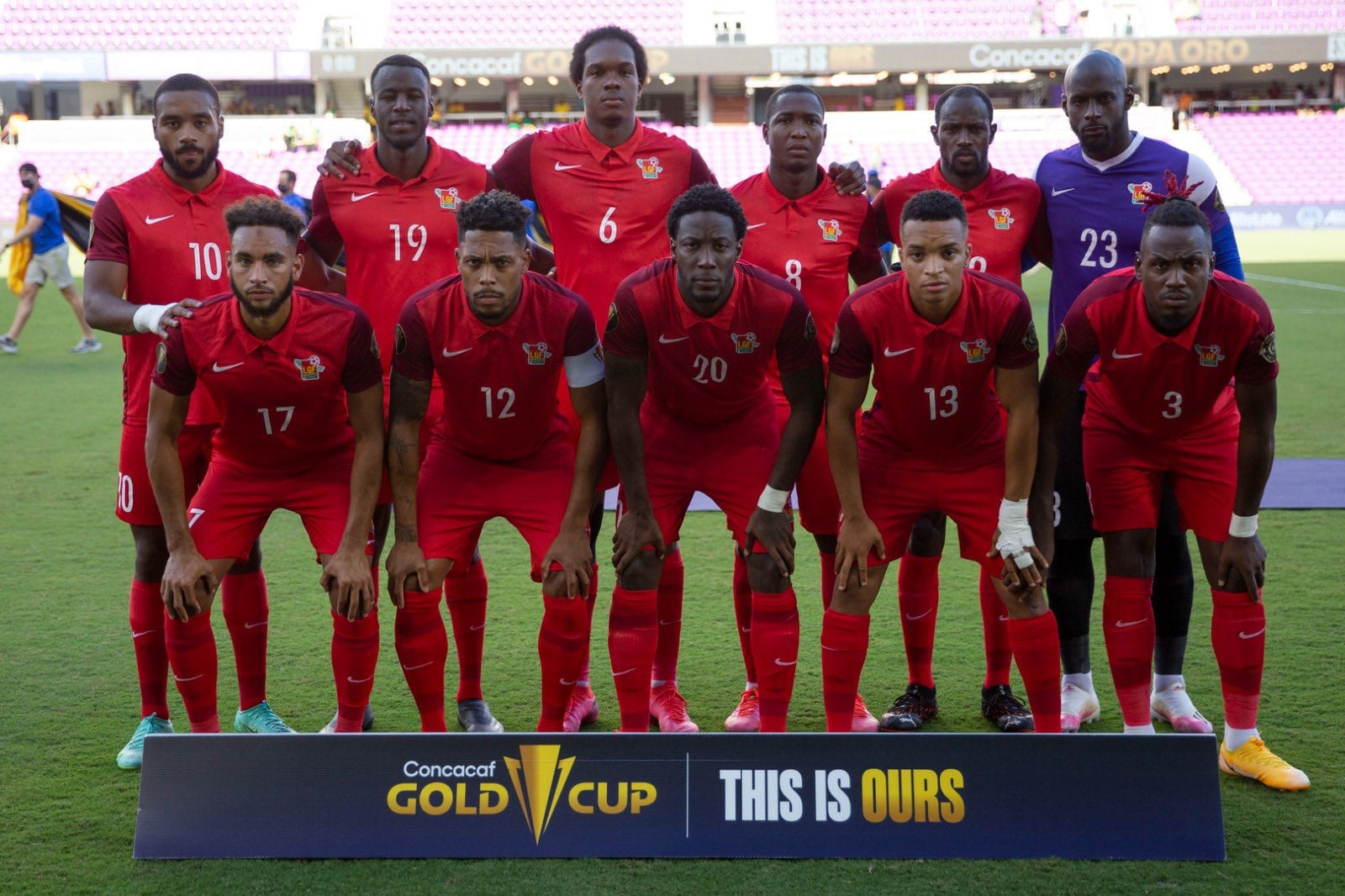 Guadeloupe 2020-21 Home (PHAETON #10) Jersey/Shirt
This is a Nike Guadeloupe national team 2020-21 home jersey featuring the number of star striker Matthias Phaeton.
Matthias Phaeton is a key member of the promising group of young footballers leading the recent resurgence of the Guadeloupe national team. The Guadeloupe squad has traditionally included an overwhelming majority of European-based players from the Guadeloupean diaspore, however in recent years they have focused on developing more local talent, with Phaeton being one of the few players based in Europe to be in the squad for Guadeloupe at the 2021 Gold Cup. The 22-year-old currently plays for French Ligue 2 club Guingamp having initially joined their reserve side in 2017 before signing for the senior team in 2018. Phaeton was born in France at represented France at U16 and U17 level before making his debut for the Guadeloupe national team in 2021, where he has scored 3 goals in 6 matches for 'Les Gwada Boys.'
Guadeloupe is a member of CONCACAF, however is not a FIFA member and therefore unable to enter World Cup qualifiers. They do have a relatively successful record at CONCACAF level, most notably finishing fourth at the 2007 Gold Cup and reaching the Quarter-Finals of the 2009 Gold Cup. After a 10-year absence from the tournament, Guadeloupe secured qualification for the 2021 Gold Cup, with their young squad comprising of mostly locally-based platers showing promising signs despite being knocked out in the group stages. Many of France's most famous footballers are of Guadeloupean descent, including Lilian Thuram, Thierry Henry, Nicholas Anelka and Sylvain Wiltord, however as they are not a FIFA member, it is an obvious choice for players to choose to represent France if given the opportunity.