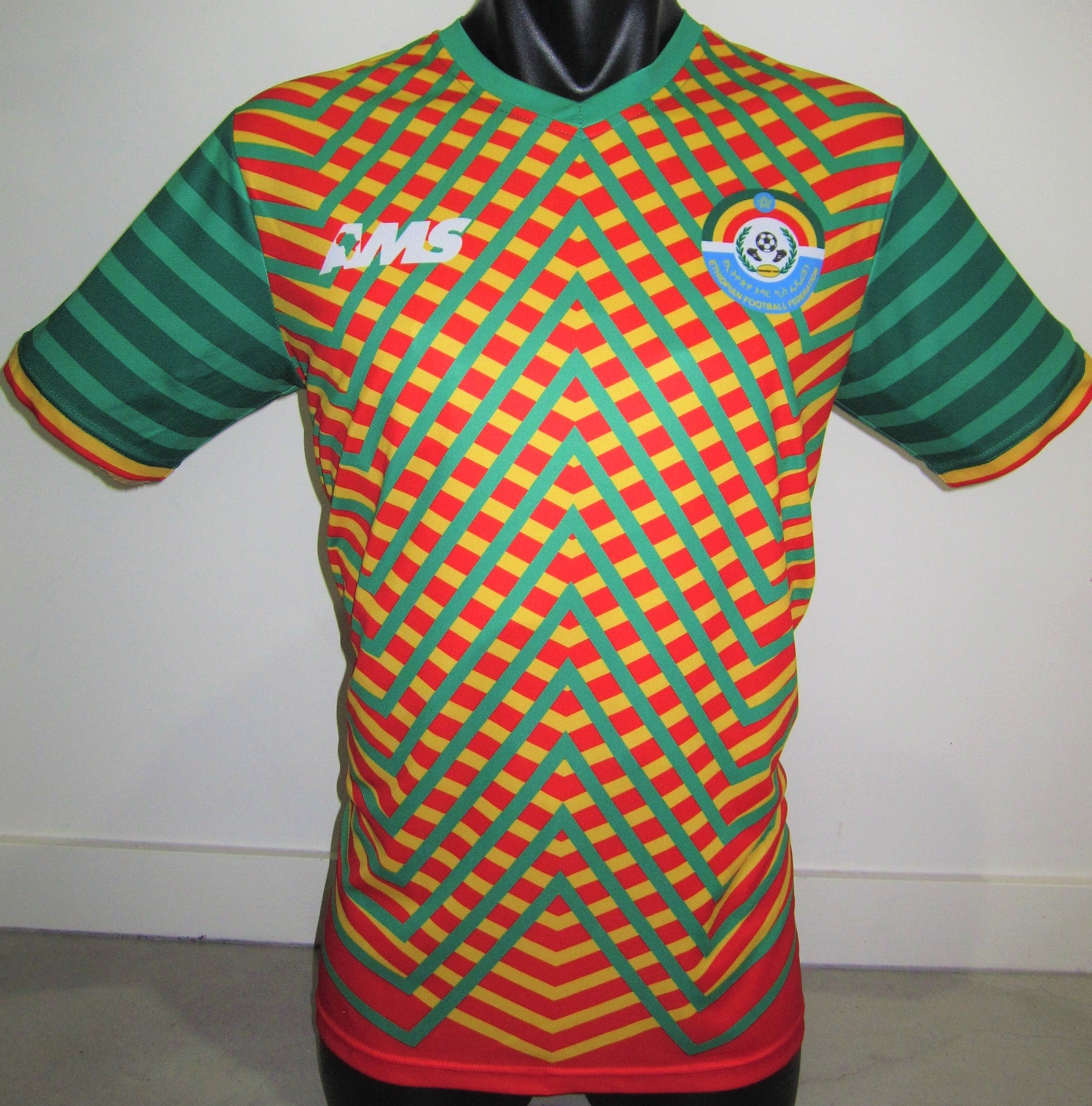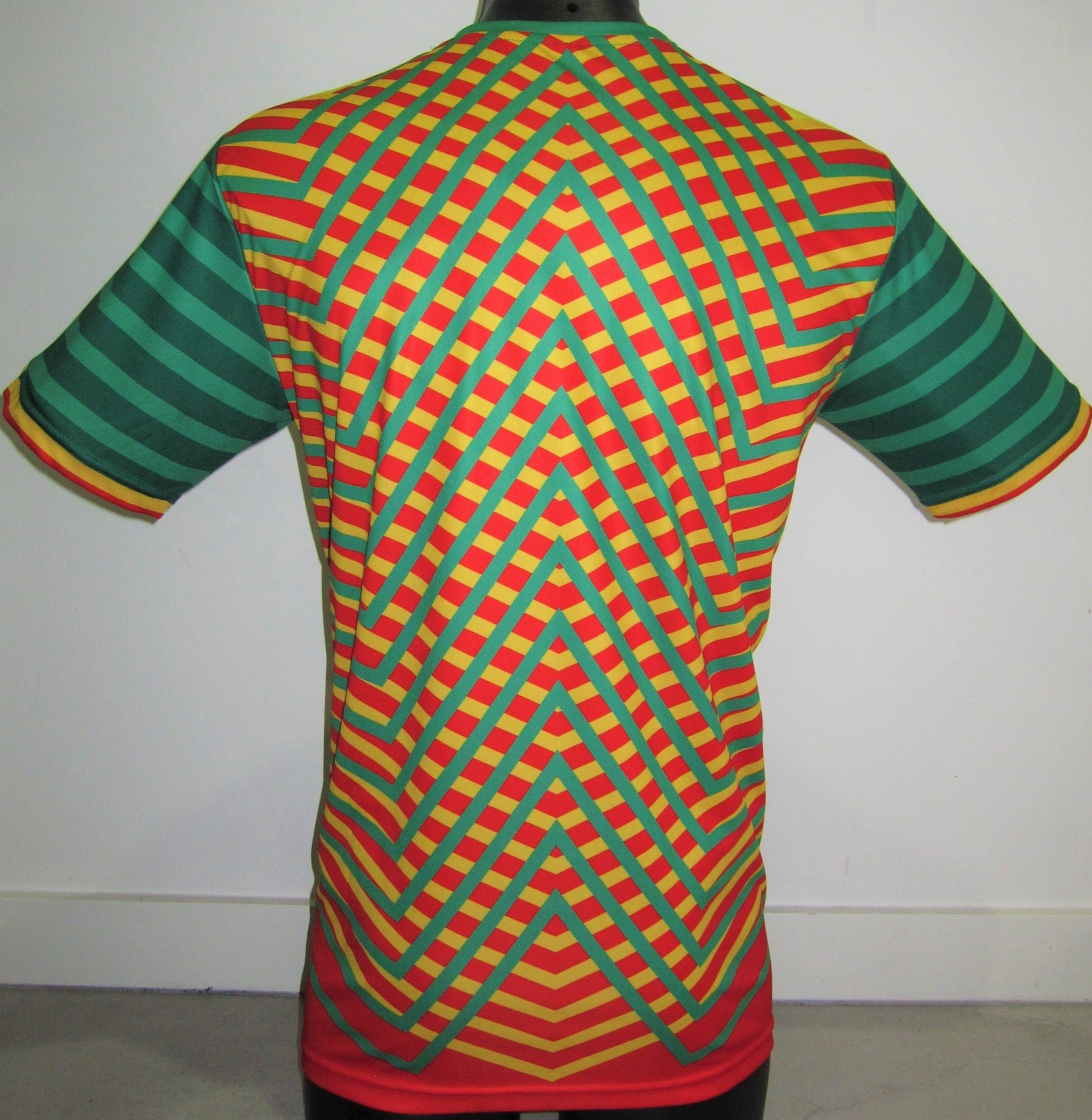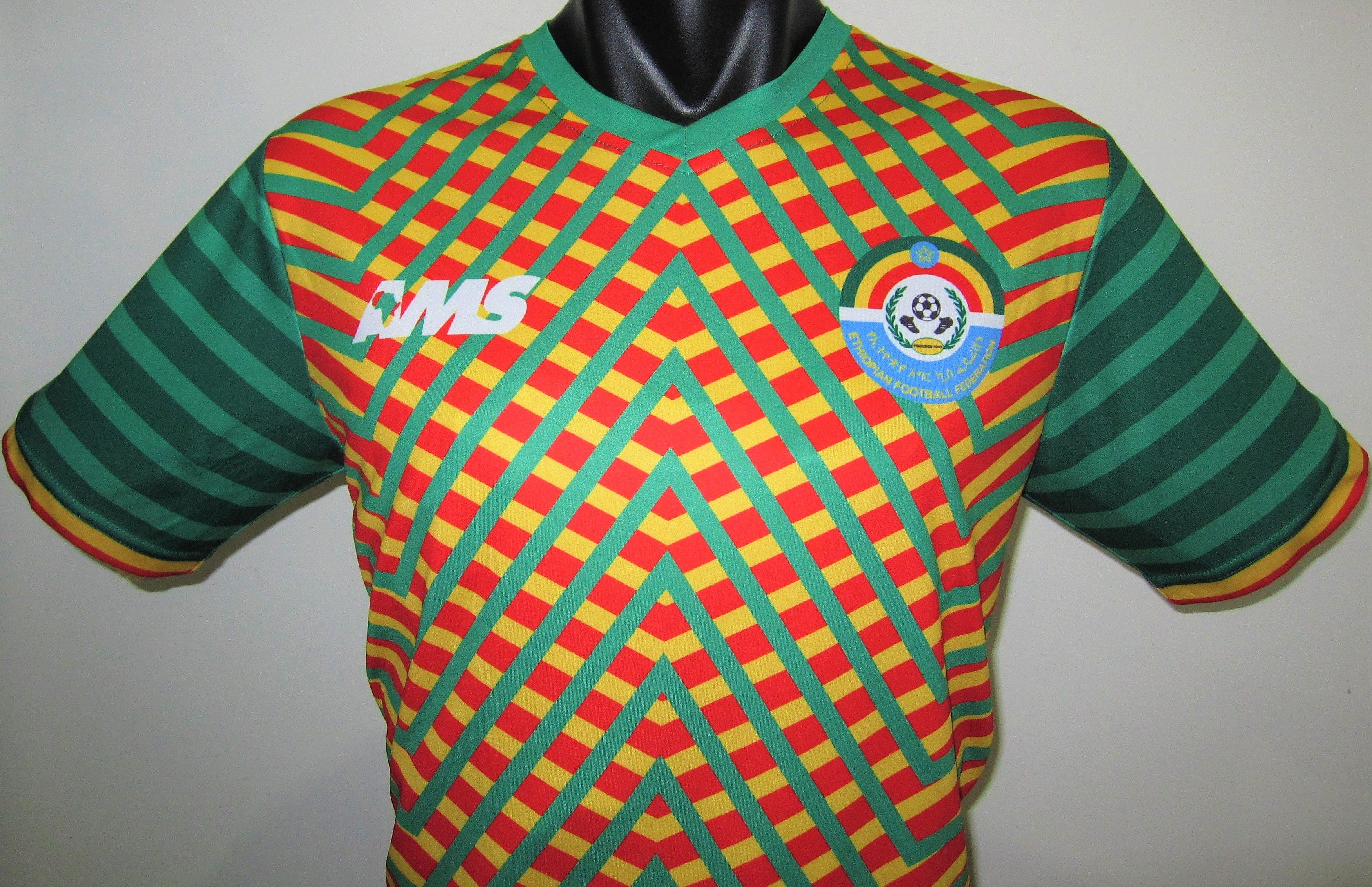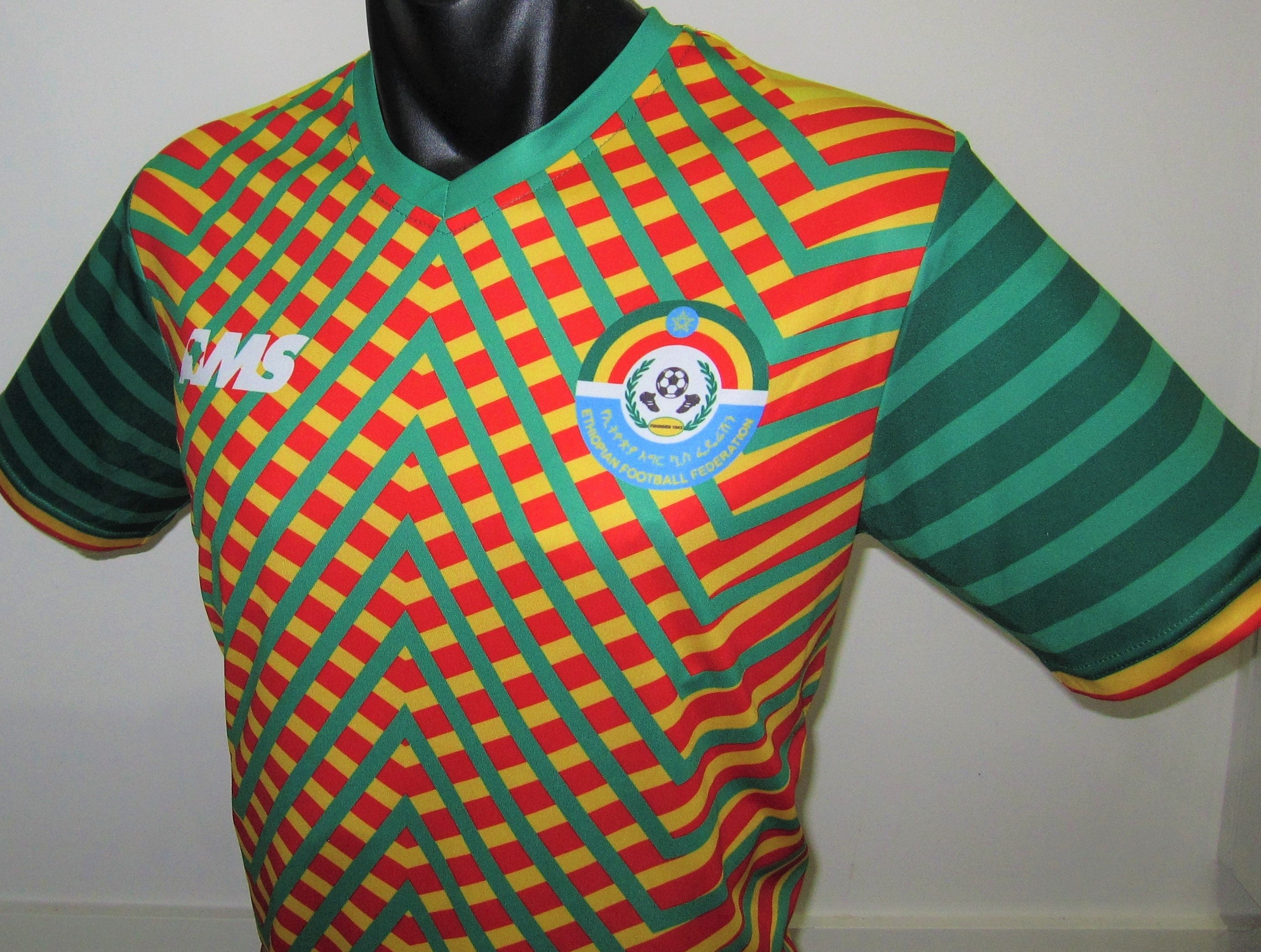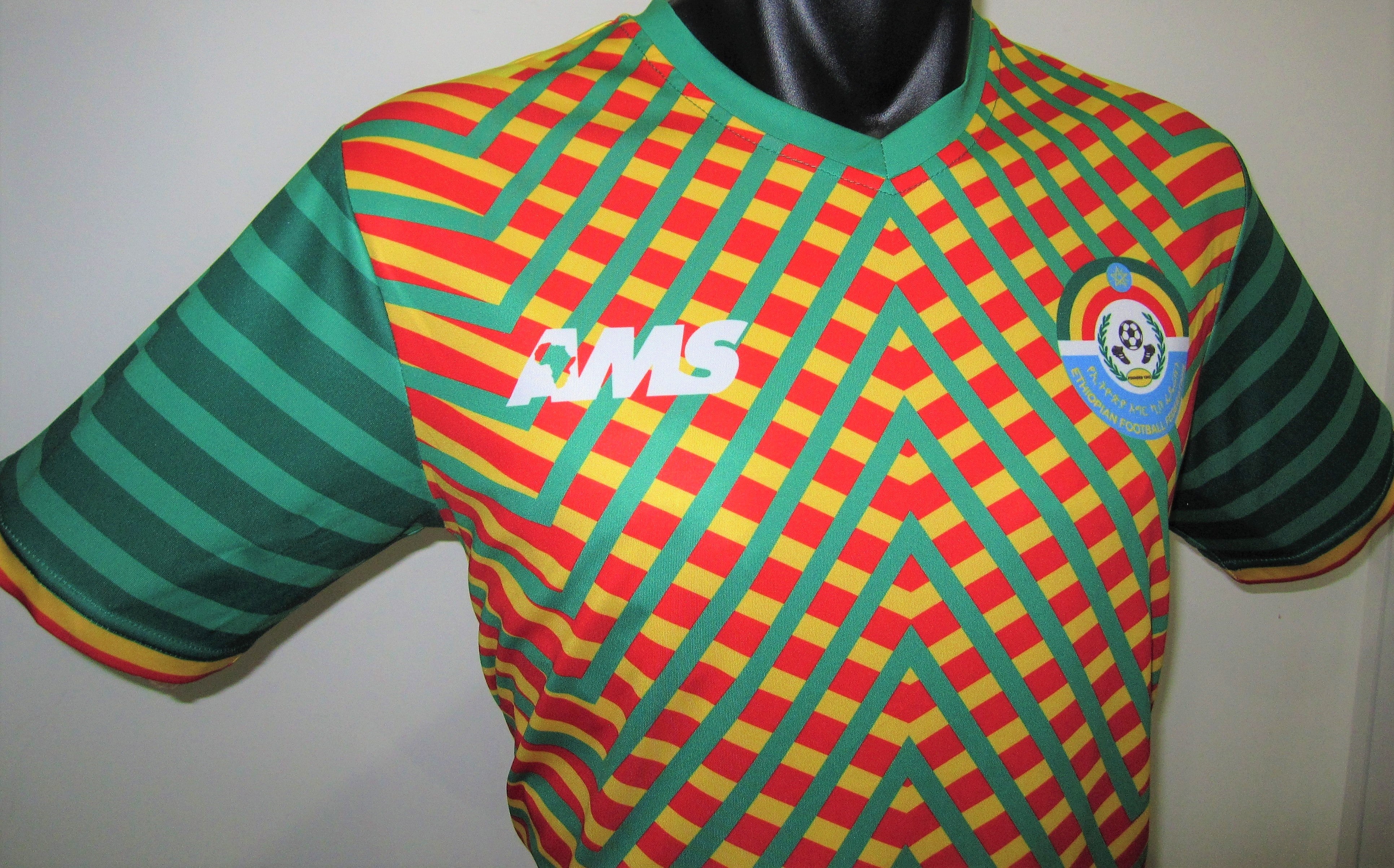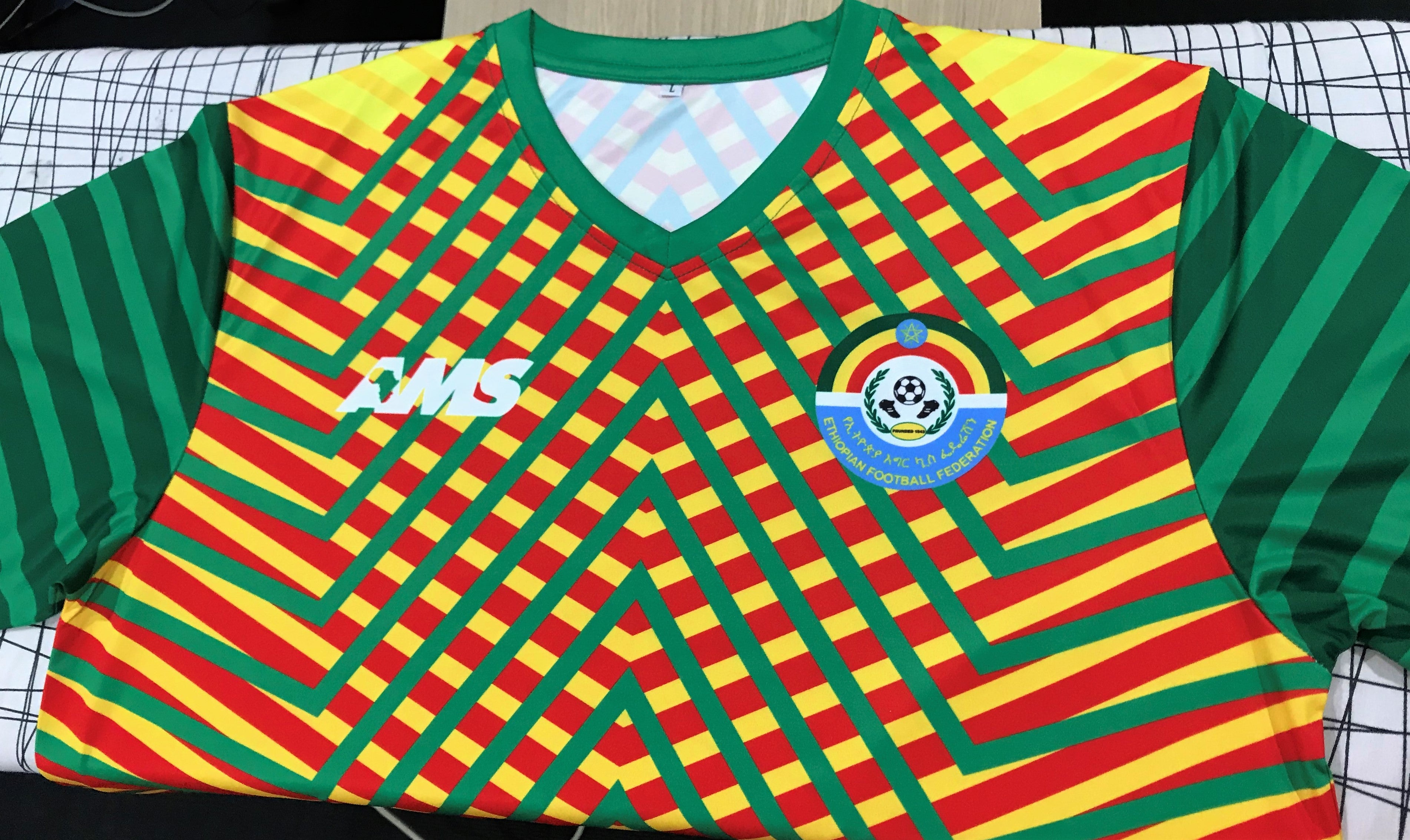 Ethiopia Prototype Jersey/Shirt
This is an AMS Clothing Ethiopia national team prototype jersey.
This jersey was produced as part of a proposal by AMS Clothing to supply the Ethiopia national team, however ultimately, they did not end up coming to an agreement. When AMS Clothing released their design proposals to the public, this design was particularly popular and a small number were made available for purchase.
Ethiopia were one of the founding members of the Africa Cup of Nations in 1957 and later won the tournament in 1962, however have been unable to achieve further success since then. Despite their limited success, Ethiopia's national team are amongst the best supported in Africa, with their home matches regularly attracted massive crowds, particularly when playing at the 90,000 capacity Bahir Dar Stadium. They made their breakthrough AFCON qualification in 2013 after a 31-year absence and were close to qualifying for the 2014 World Cup after being defeated by Nigeria in the final play-off. Ethiopia have also won the CECAFA Cup on four occasions- in 1987, 2001, 2004 & 2005. The Walia Ibex secured their return to the Africa Cup of Nations by qualifying for the 2021 tournament, where they performed strongly and defeated both Ivory Coast and Madagascar with a young squad comprising almost exclusively of players based in the Ethiopian Premier League.