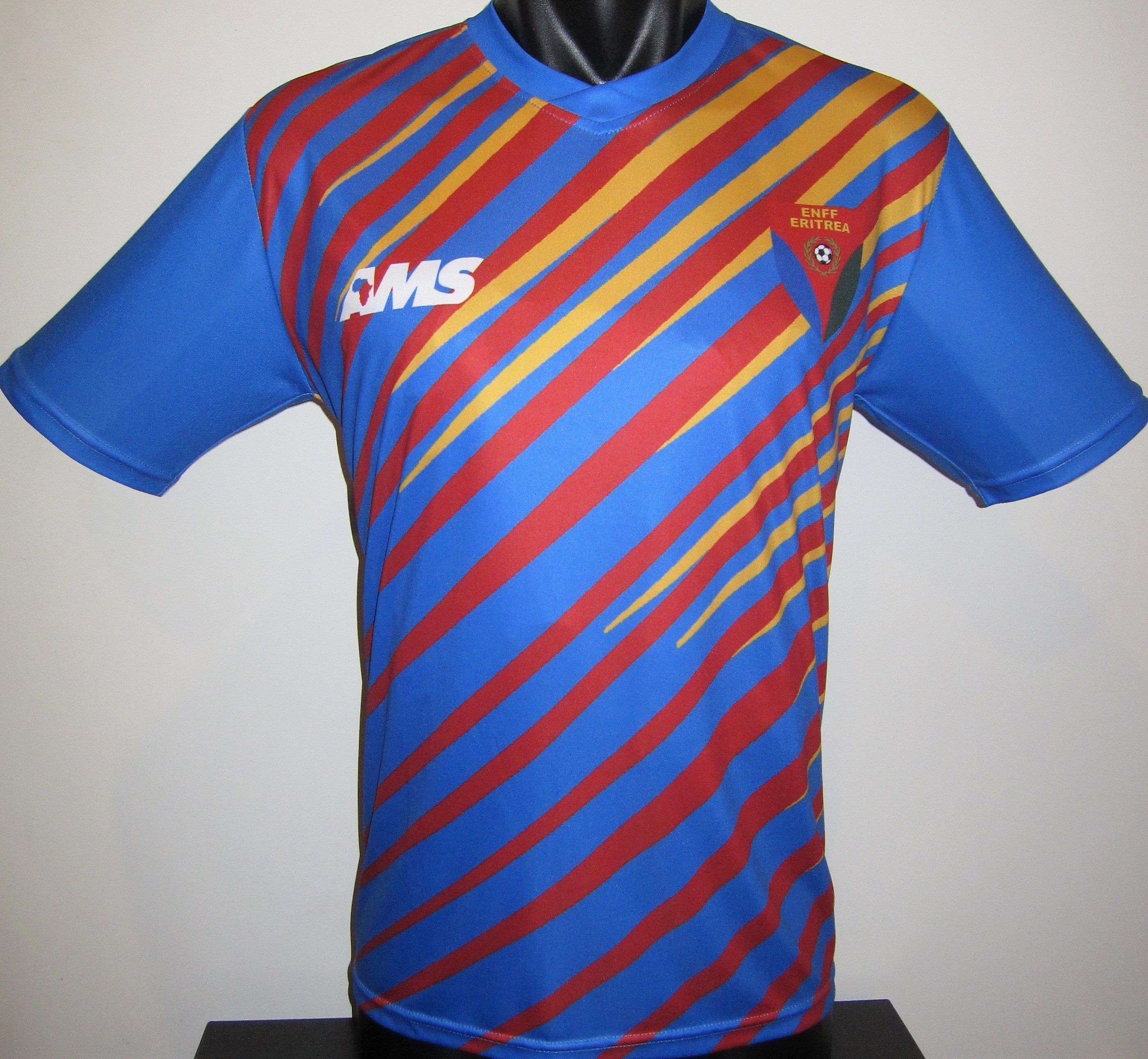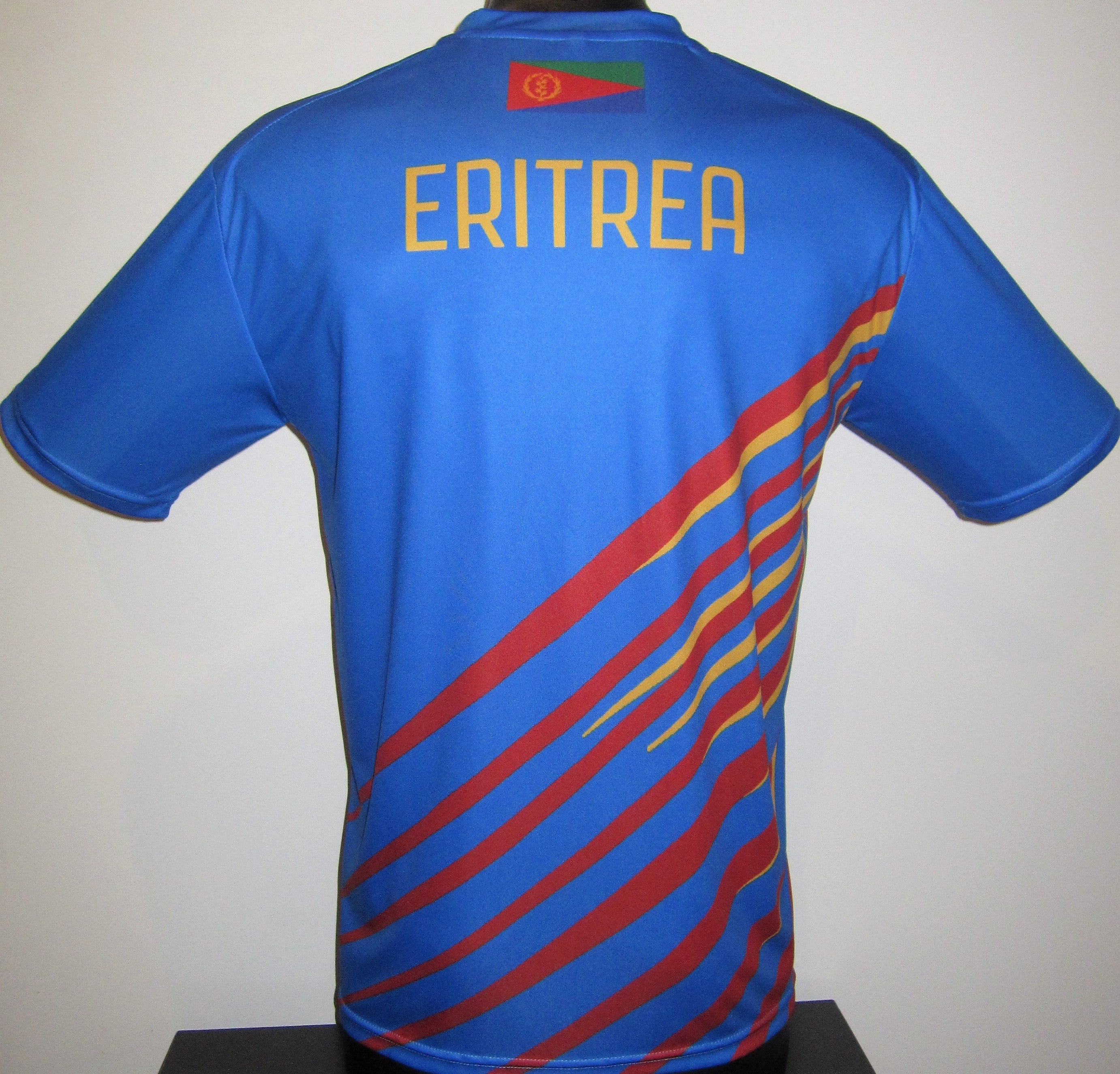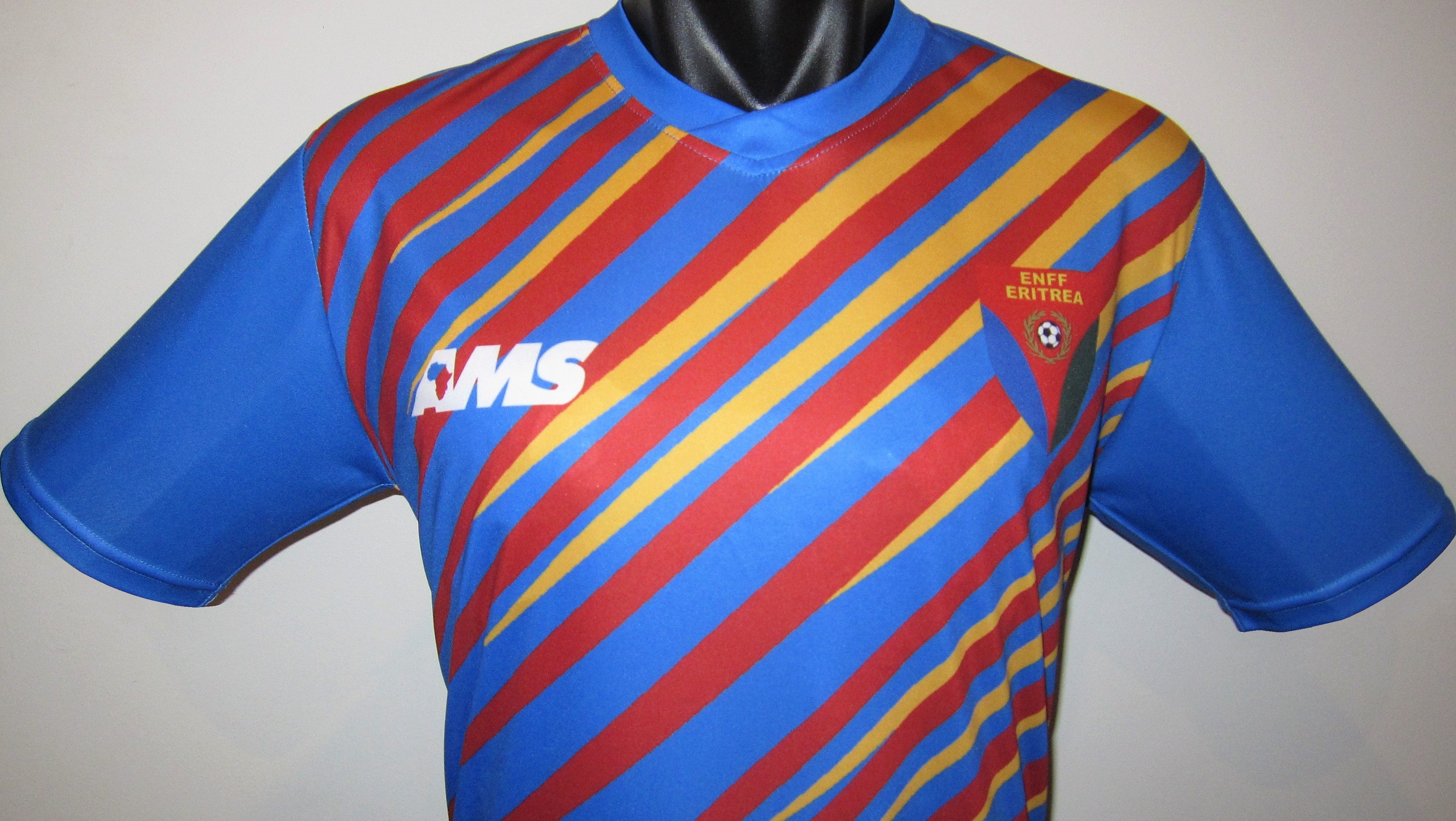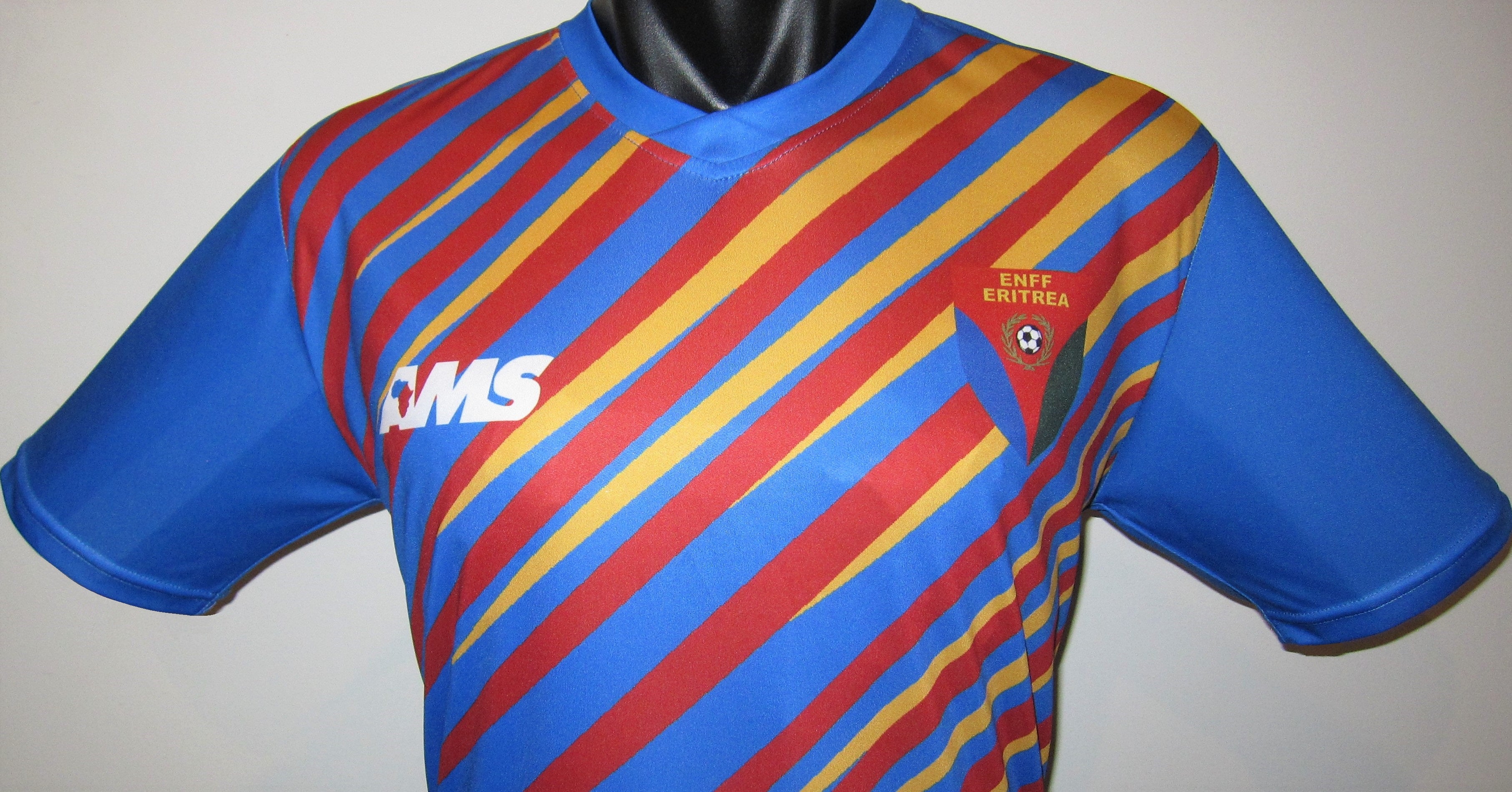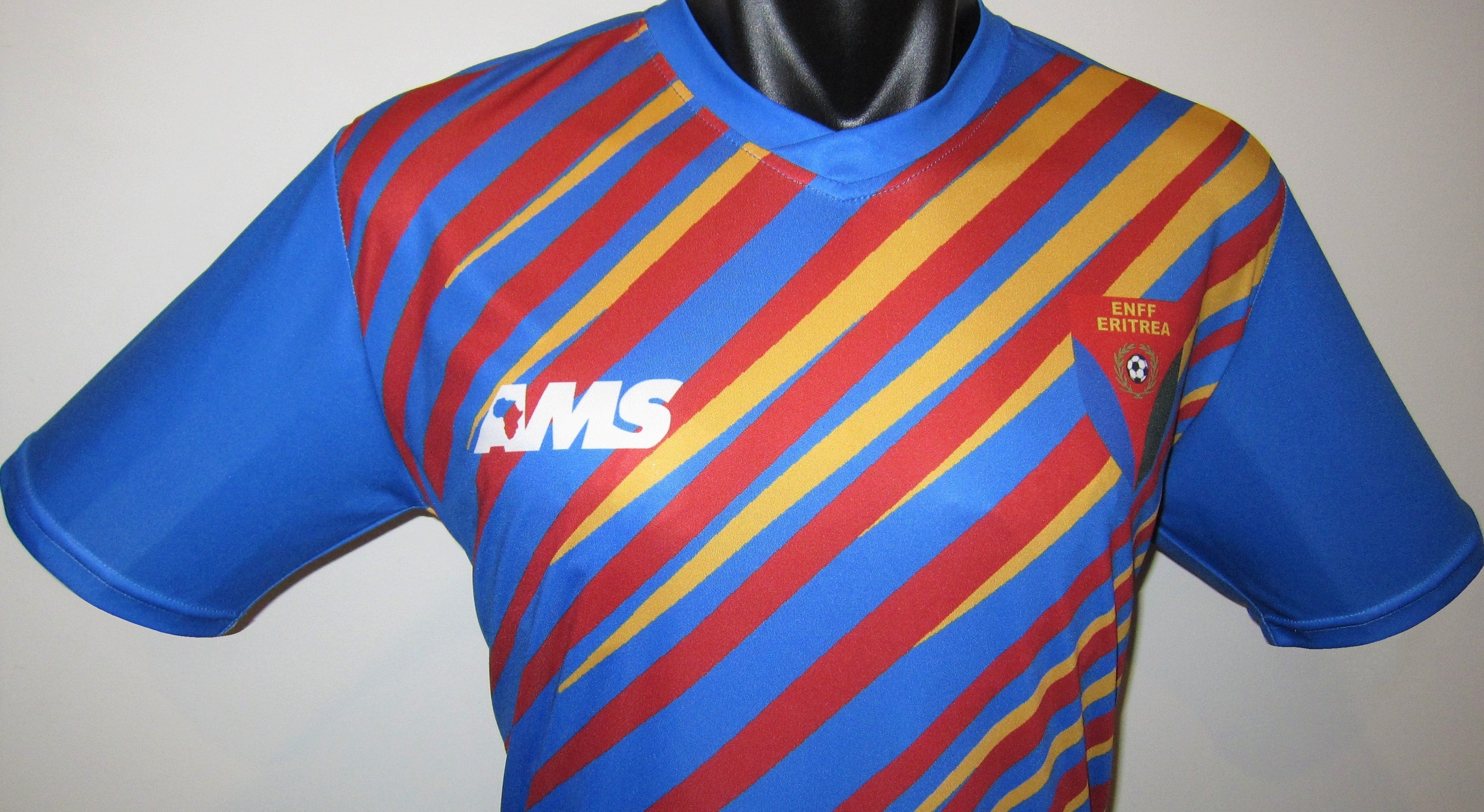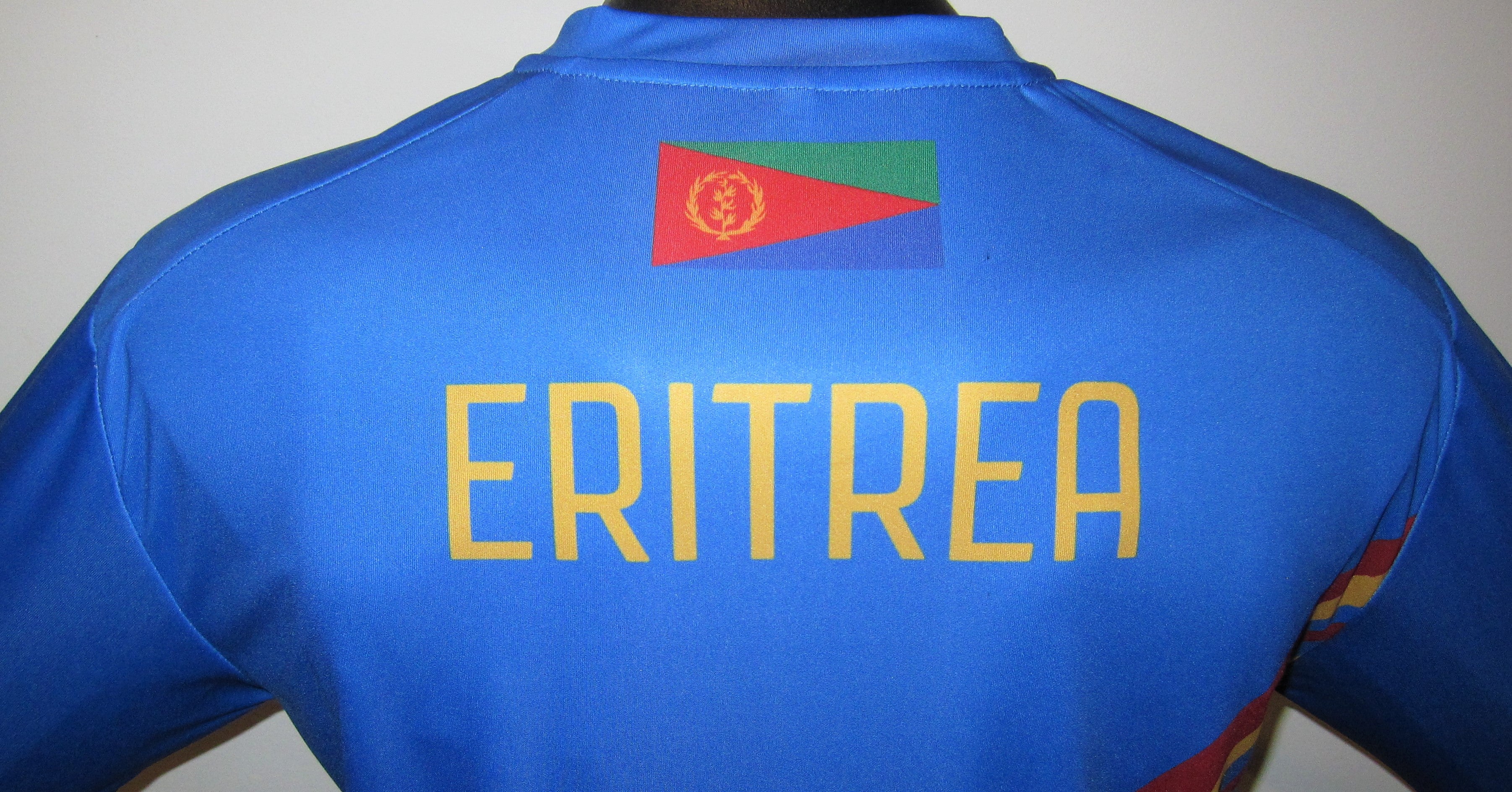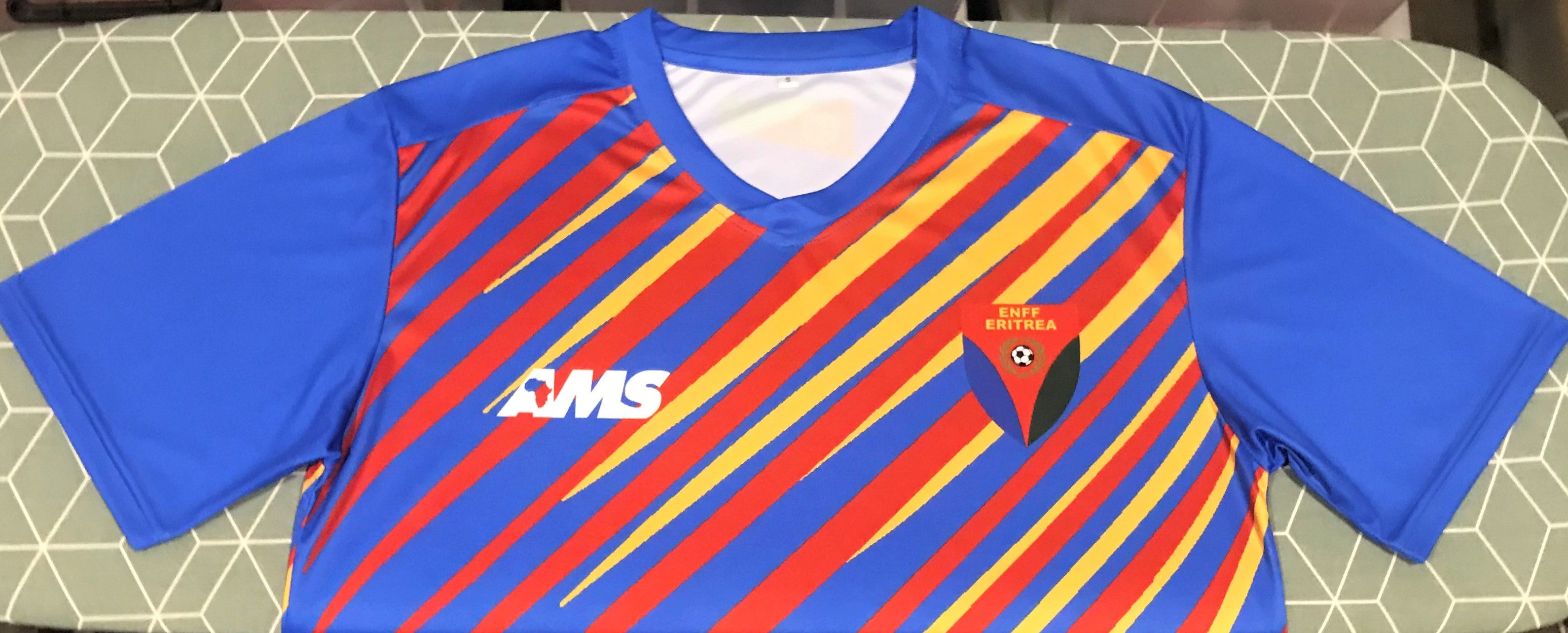 Eritrea 2018-19 Training Jersey/Shirt
This is an AMS Clothing Eritrea national team training jersey as worn by the team throughout the 2018-19 period.
Since joining FIFA officially in 1998 Eritrean football has faced many difficulties yet have always been a competitive side when making it onto the field. The main issue over the past decade has been the regularly absconding by Eritrean players seeking asylum when playing overseas. Eritrea's most recent official match was in 2015, with ten players refusing to return home from the away match against Botswana. Eritrea finally returned to international football in 2019 and have achieved some very positive results, including reaching the 2019 CECAFA Cup final.