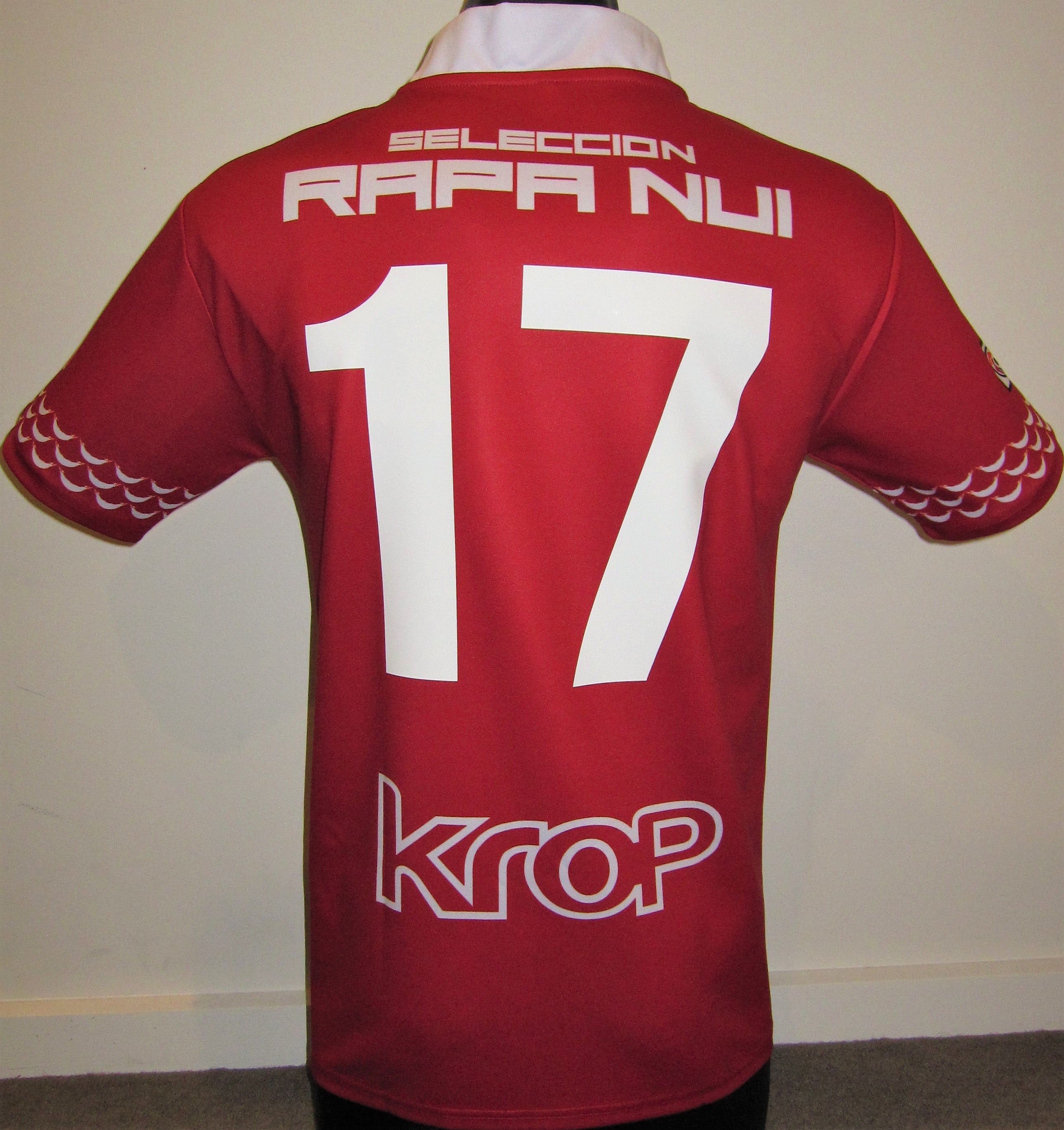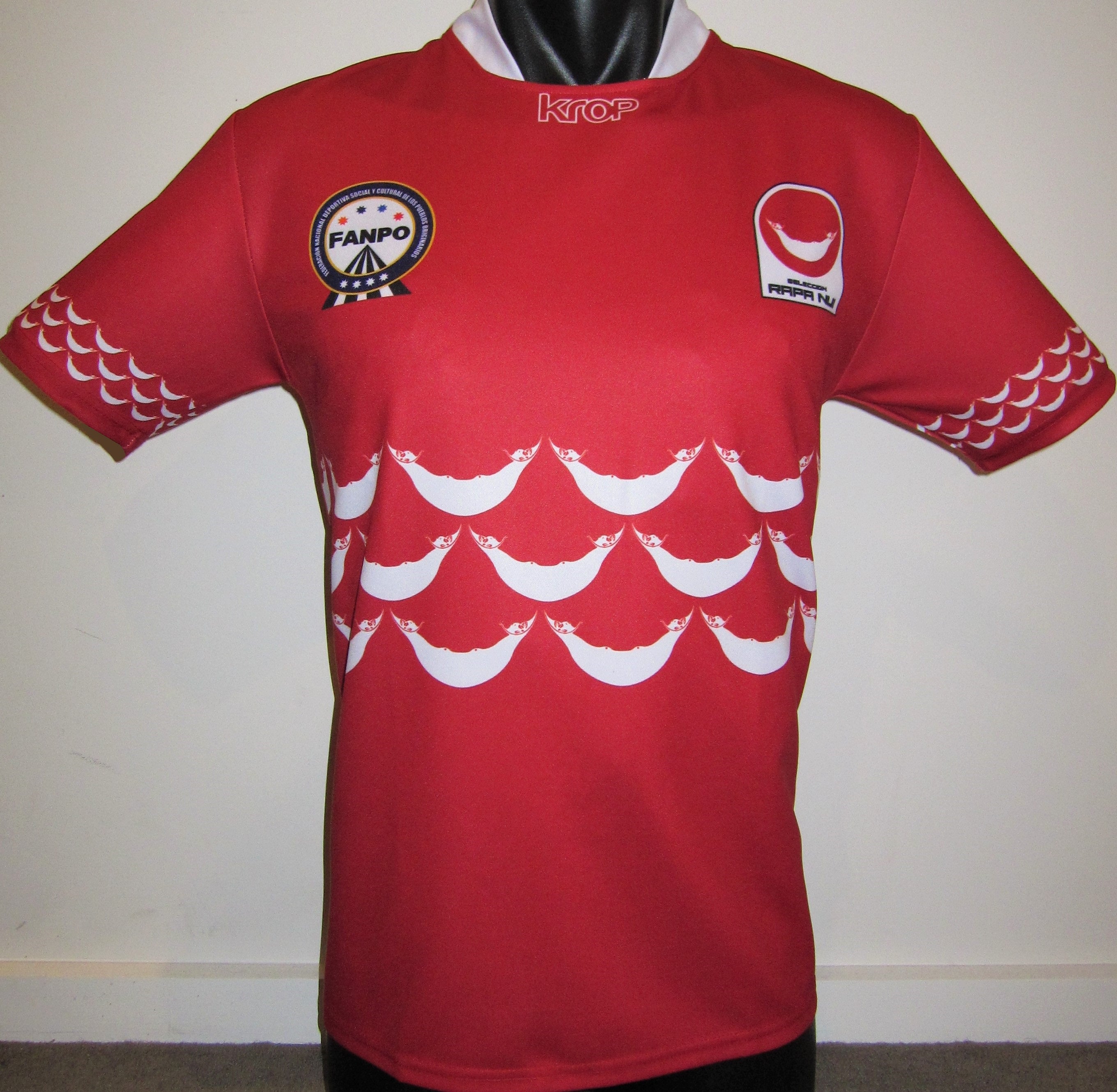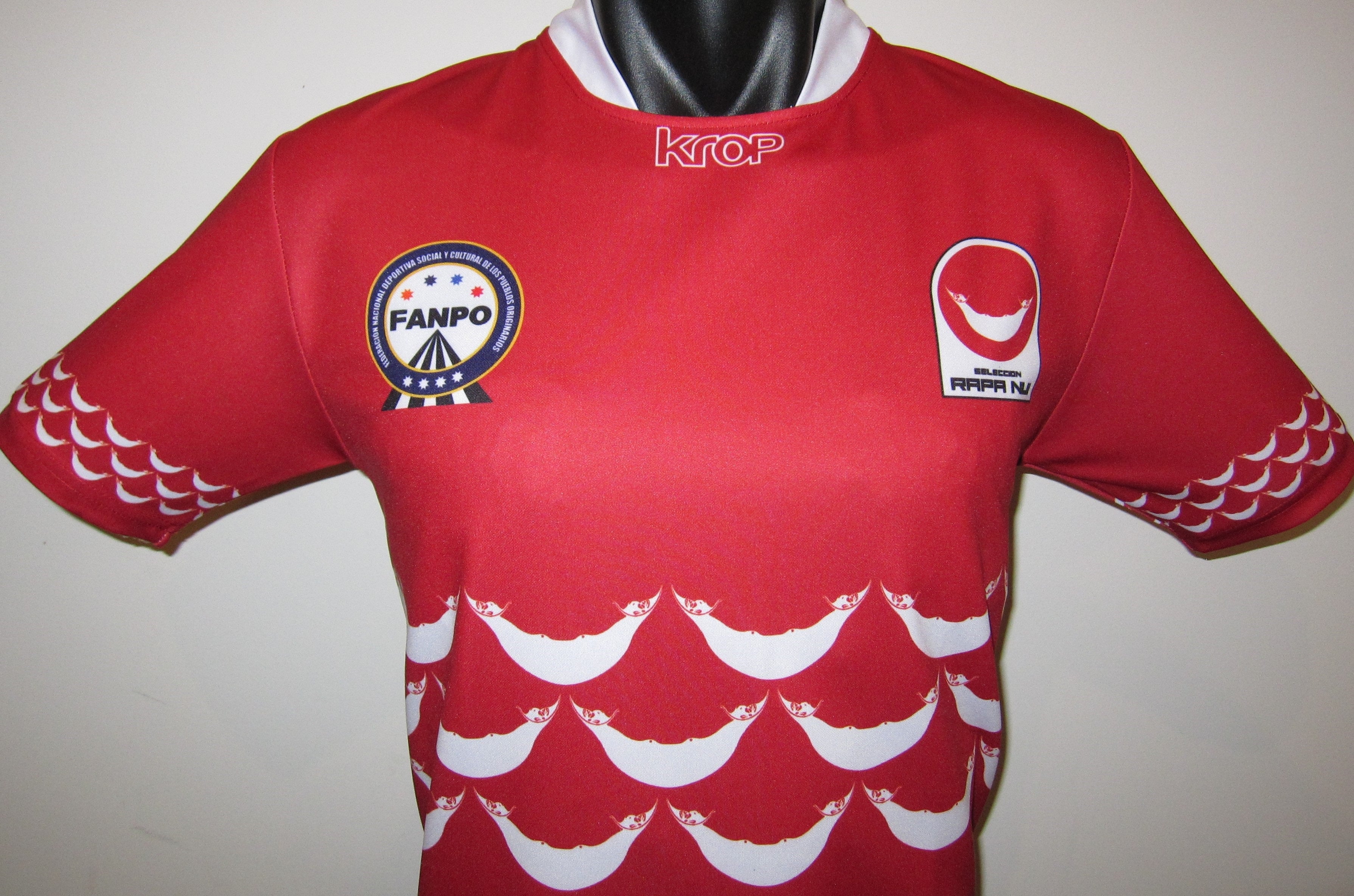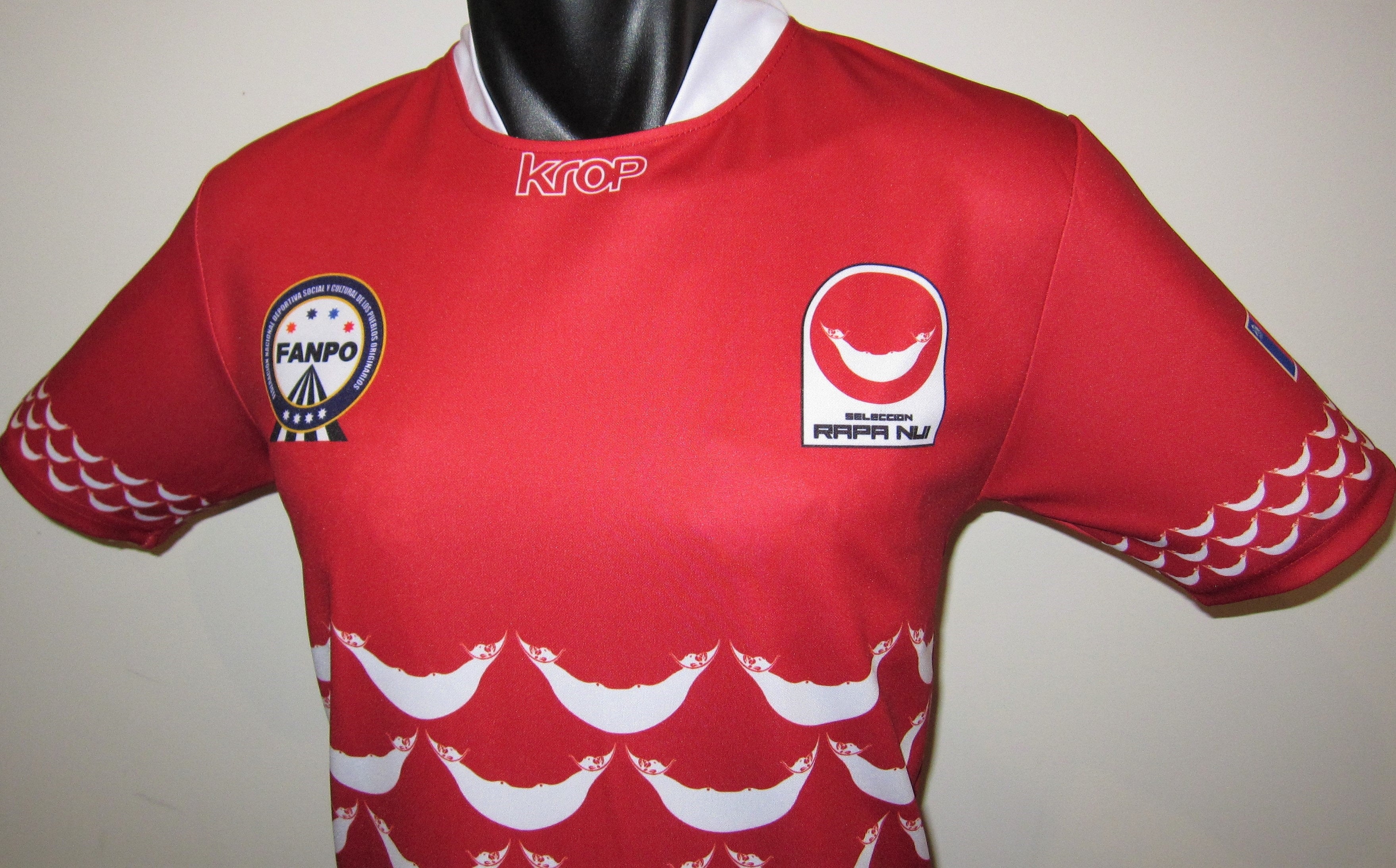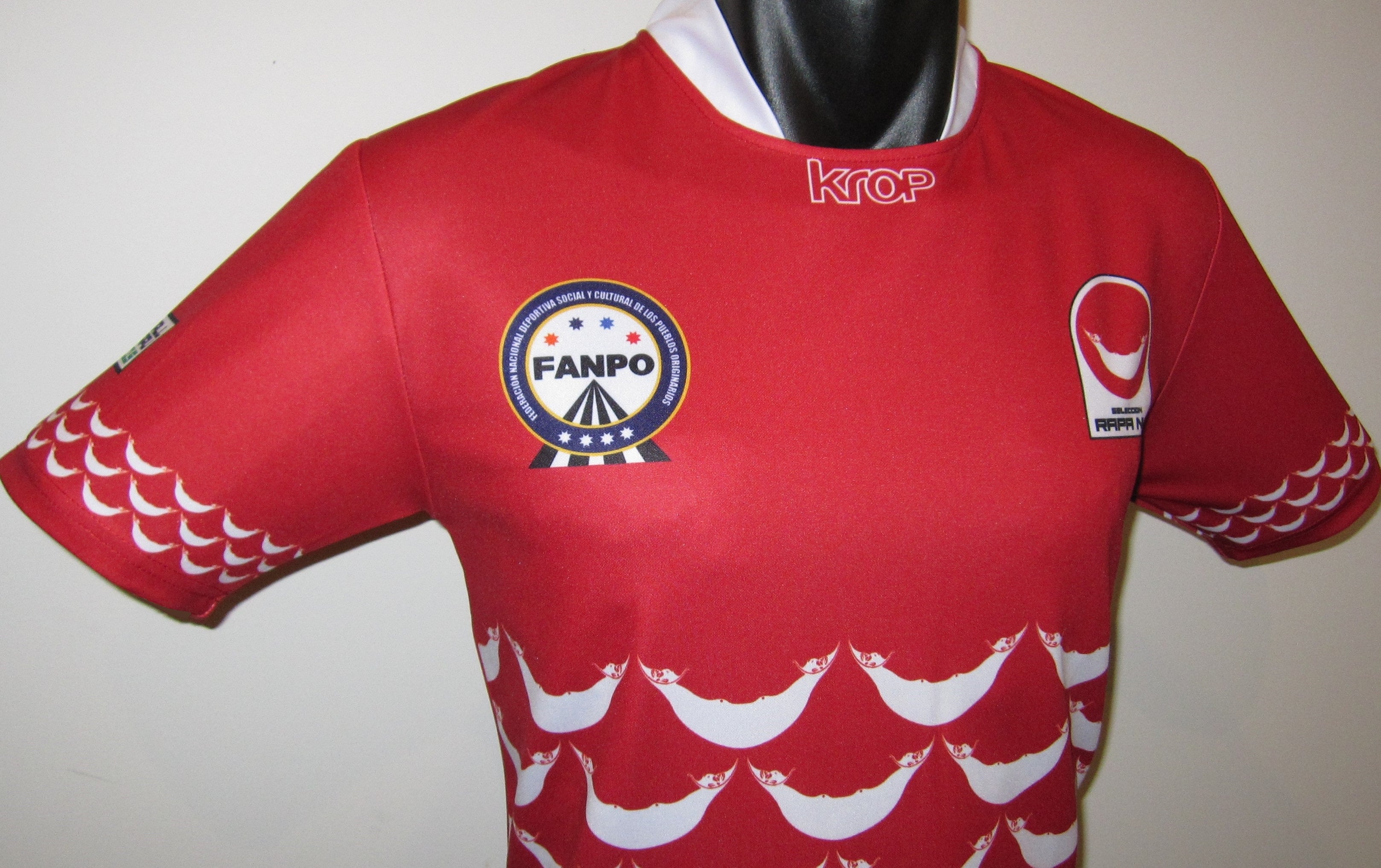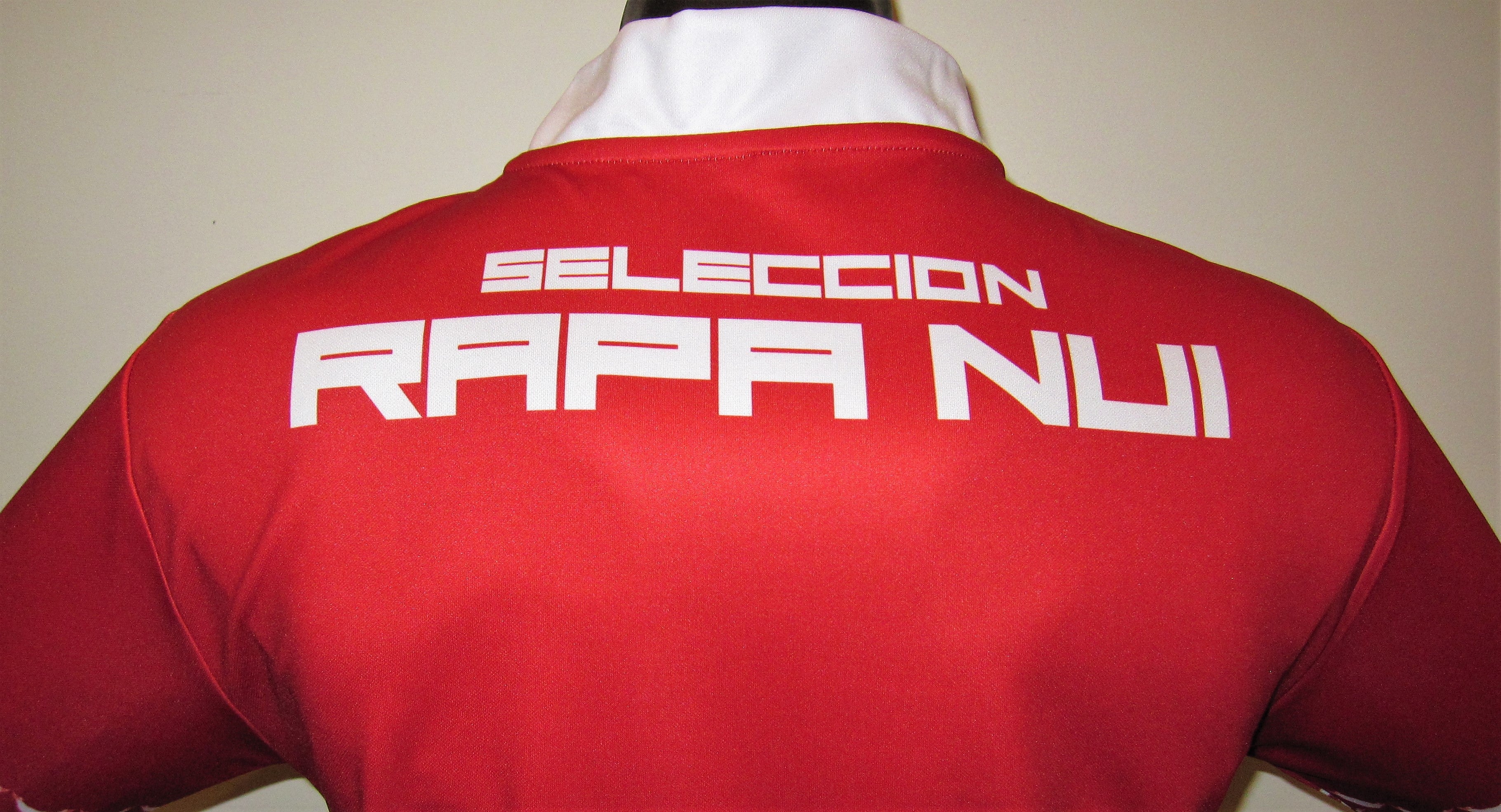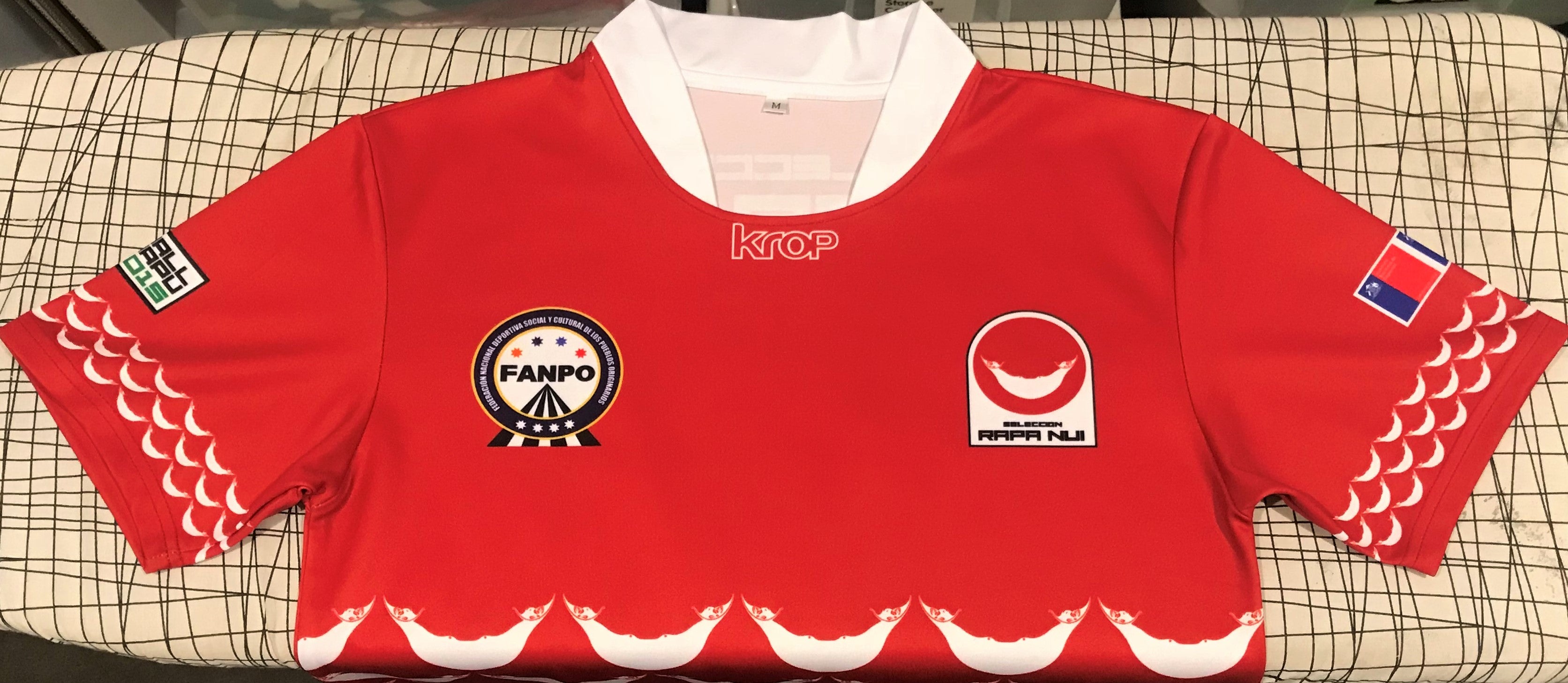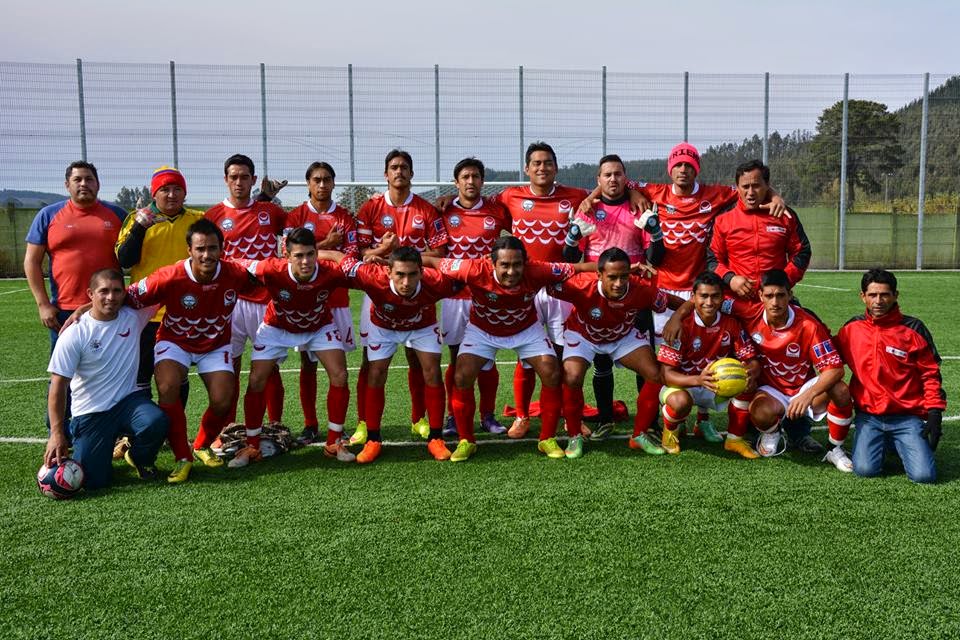 Rapa Nui (Easter Island) 2015 Home (#17) Jersey/Shirt
This is a Krop Rapa Nui national team home jersey as worn by Selección Rapa Nui at the 2015 Copa ANPO.
Rapa Nui, more commonly known as Easter Island, is one of the most remote inhabited islands in the world and is most famous for its 'moai' carvings seen throughout the once-thriving island. After almost being completely wiped out due to overpopulation and the effects of foreign settlement, the people of Rapa Nui are slowly regaining their population, however still face challenges due to conflict with the Chilean government, who maintain control over the island.
Selección Rapa Nui played their first official match in the 2009 Copa Chile and now regularly participate in both local and international tournaments. Rapa Nui compete in the Copa ANPO, a football tournament for the indigenous peoples of South America, and they won the inaugural tournament in 2012. They also recently competed at the Festival des Îles in Tahiti, finishing in third position overall.