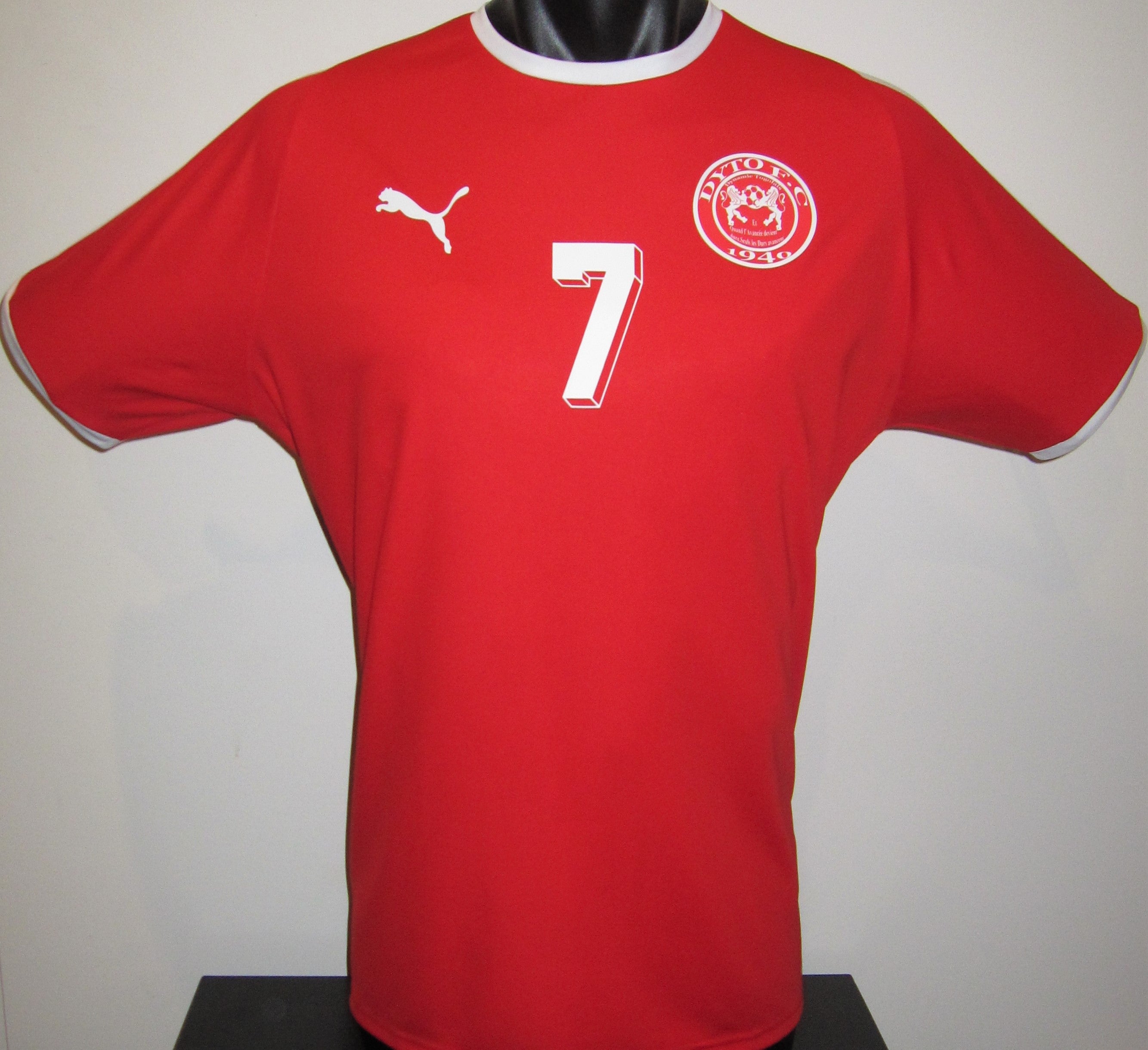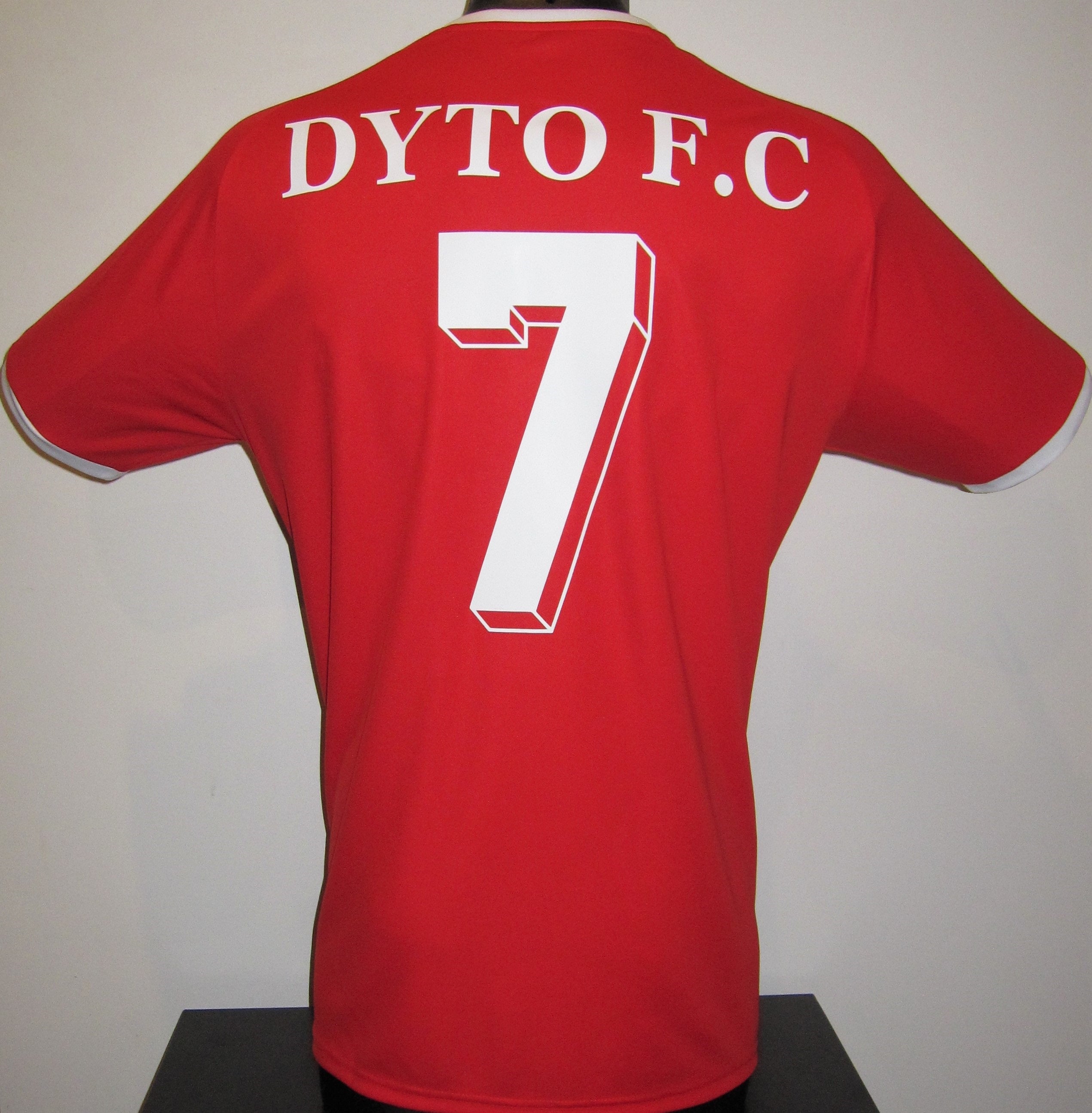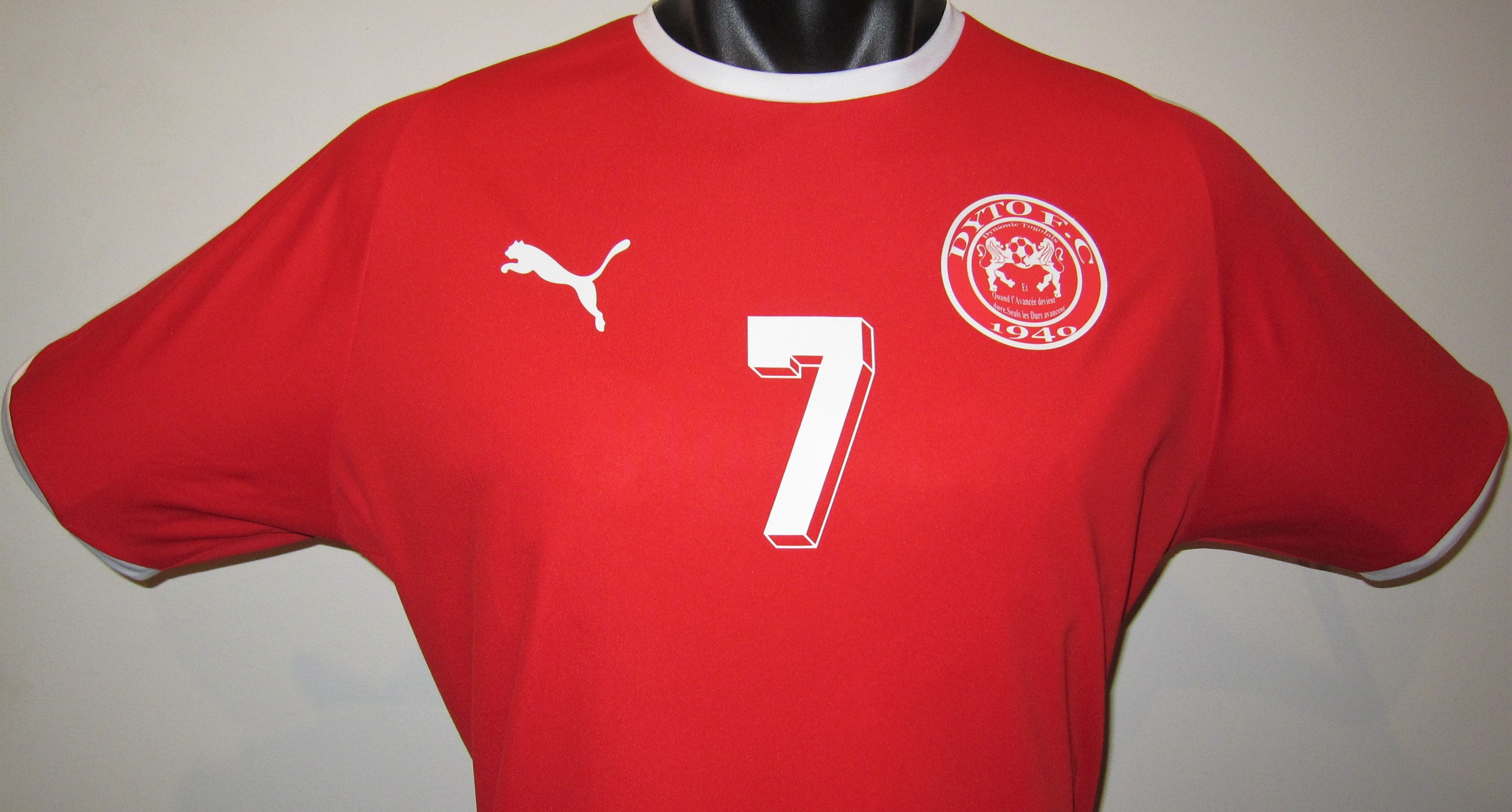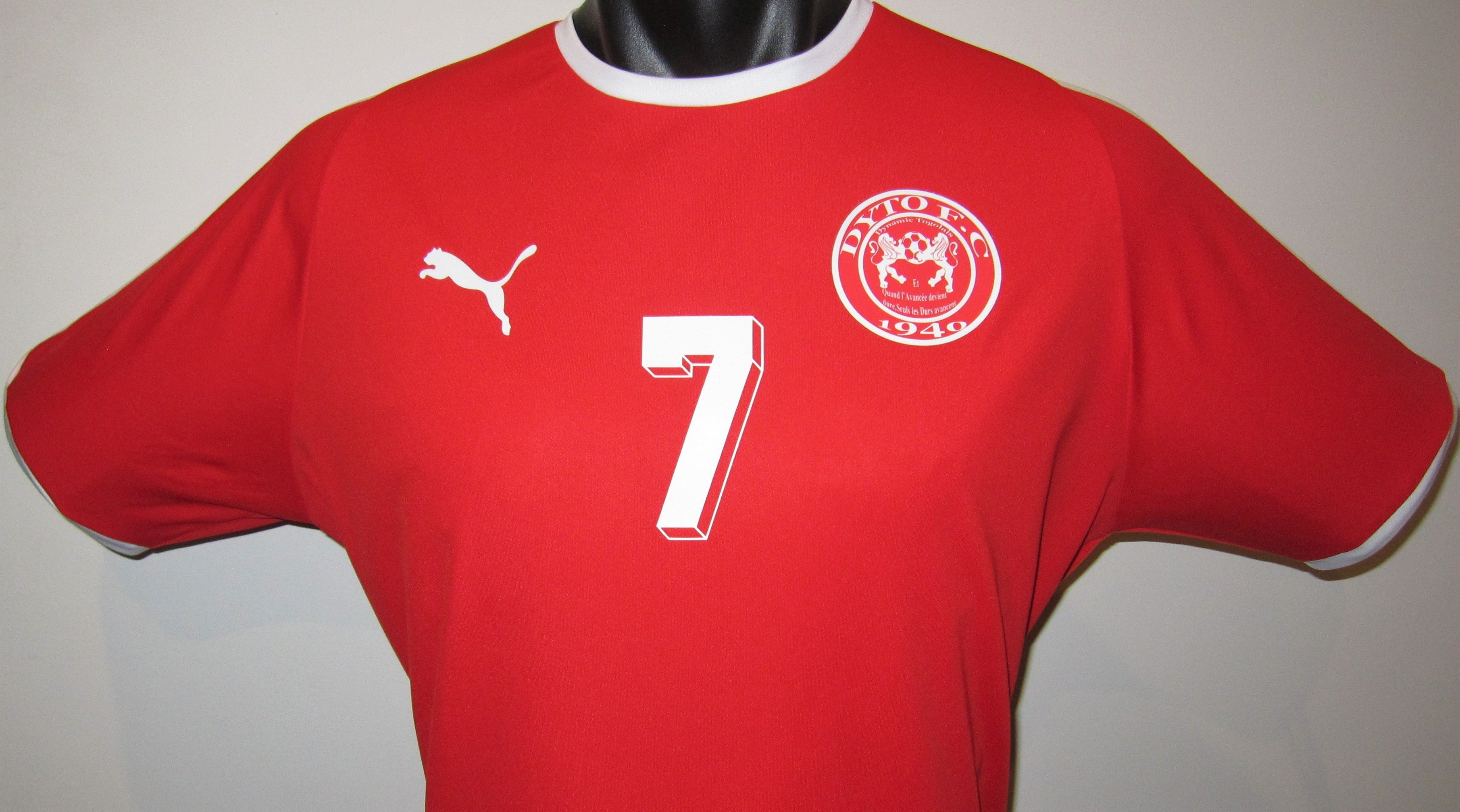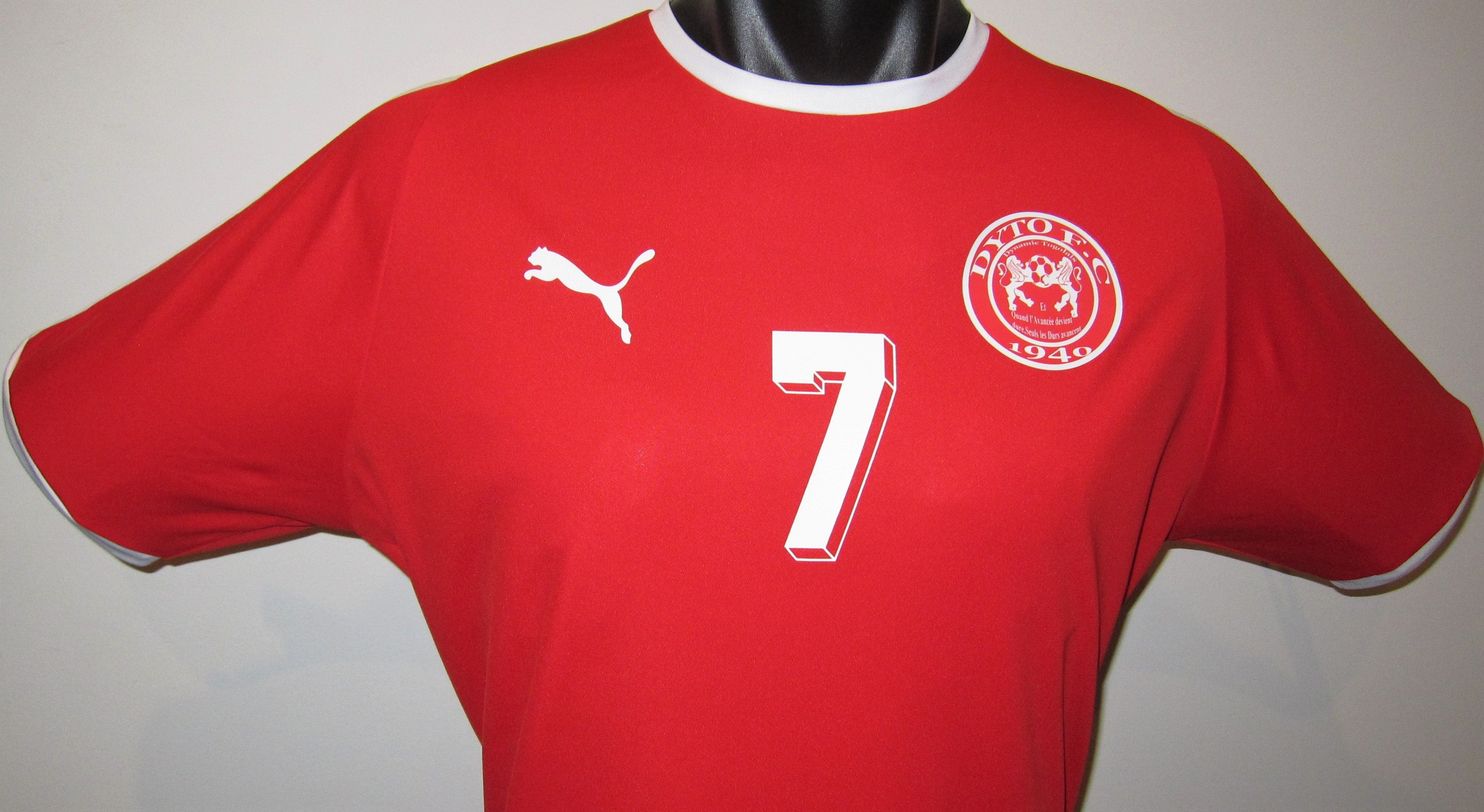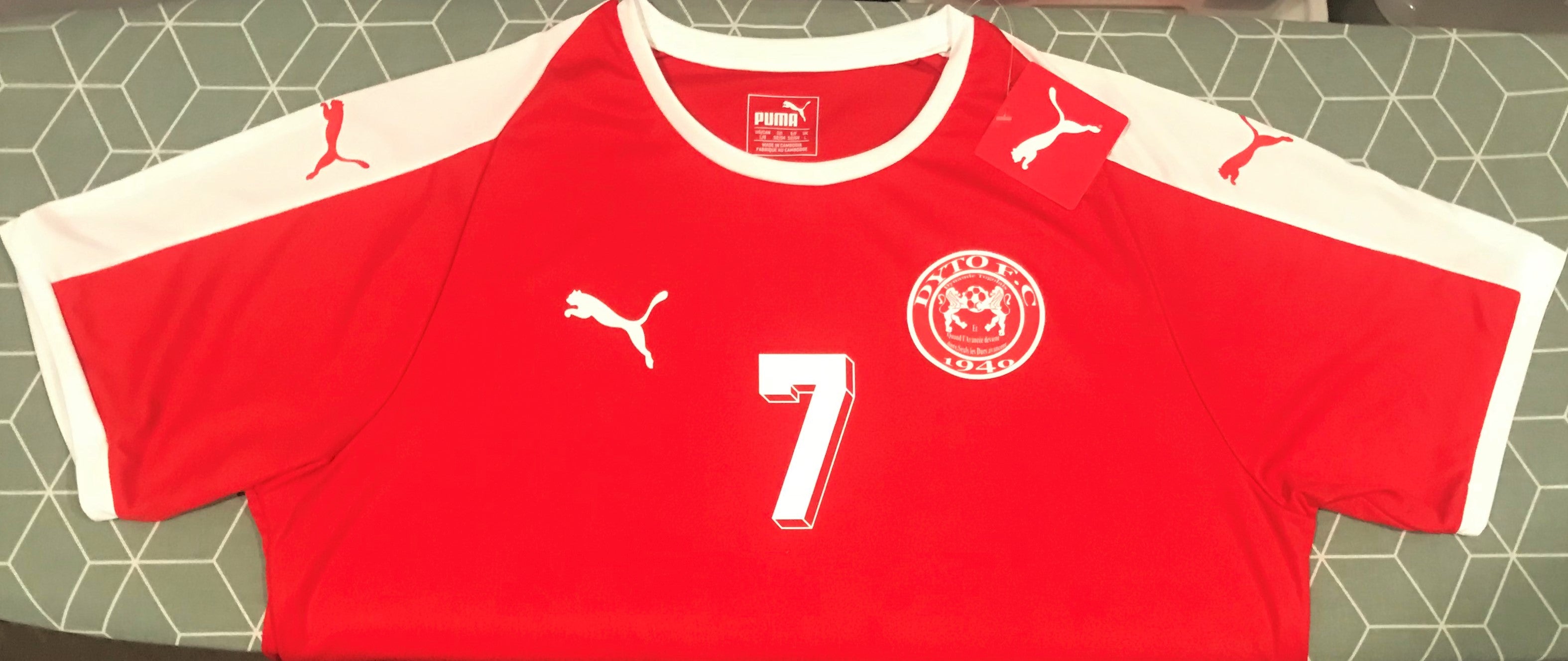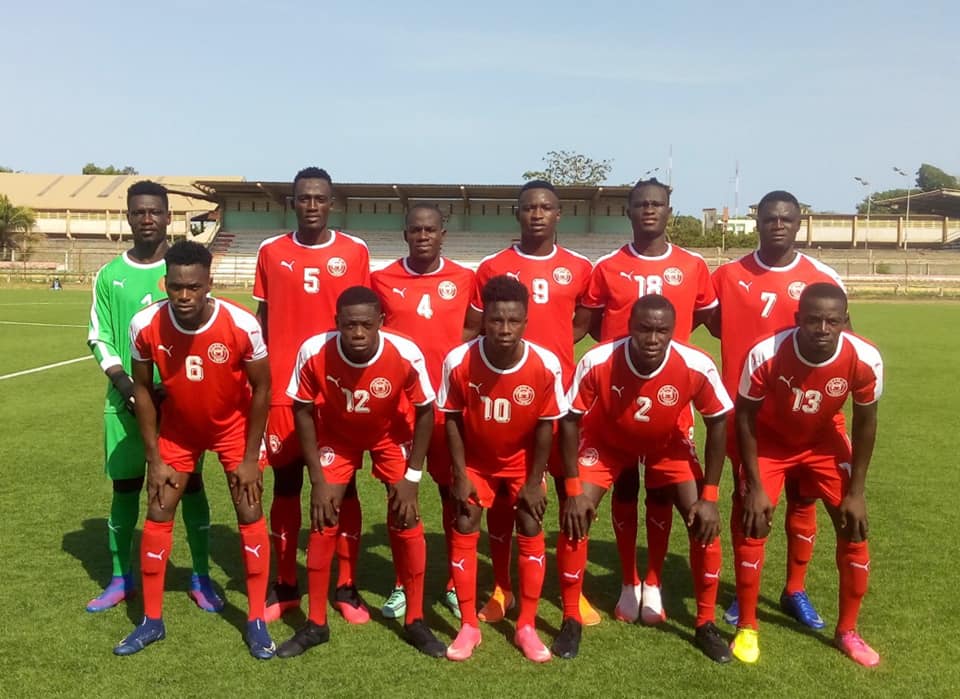 Dynamic Togolais 2020-21 Home (#7- KOULOUN) Jersey/Shirt
This is a Puma Dynamic Togolais 2020-21 home jersey featuring the number of star midfielder and captain Maklibè Kouloun.
Dynamic Togolais Lomé (more commonly known as DYTO FC) compete in the Togolese Championnat National and are based in the capital city of Lomé. The club was founded in 1940 and are one of Togo's oldest clubs having played in the top flight of Togolese football since the league system was established in 1961. DYTO have won the league title 6 times, the third most of any club in Togo, having had their most recent title success in the 2012 season. The club is nicknamed les Robots Rouges (the Red Robots) with their fanbase often considered the most passionate in Togolese football.
Maklibè Kouloun has been one of the leading midfielders in Togolese domestic football over the past decade and has spent his entire club career in Togo's Championnat National. The 33-year-old first played for local club Kakadlé Défalé in 2007 before signing with Togolese giants ASKO Kara in 2009. Kouloun remained at Kara until joining DYTO in 2013, where he has remained a key player in the team as well as their captain in recent years. He has won 21 caps for the Togo national team since his debut in 2012, with his most recent appearance having been in Togo's 2019 Africa Cup of Nations qualifying campaign.