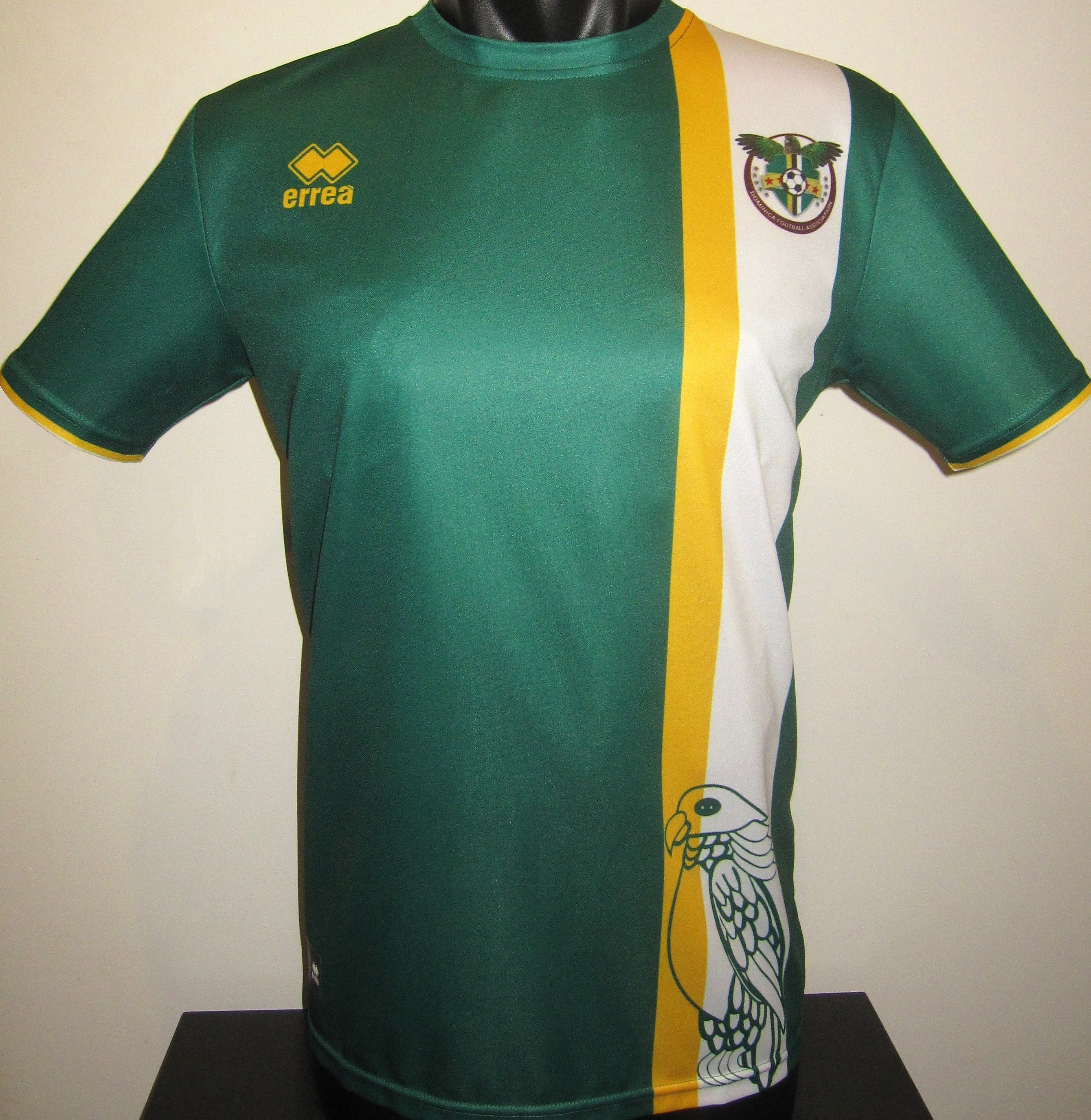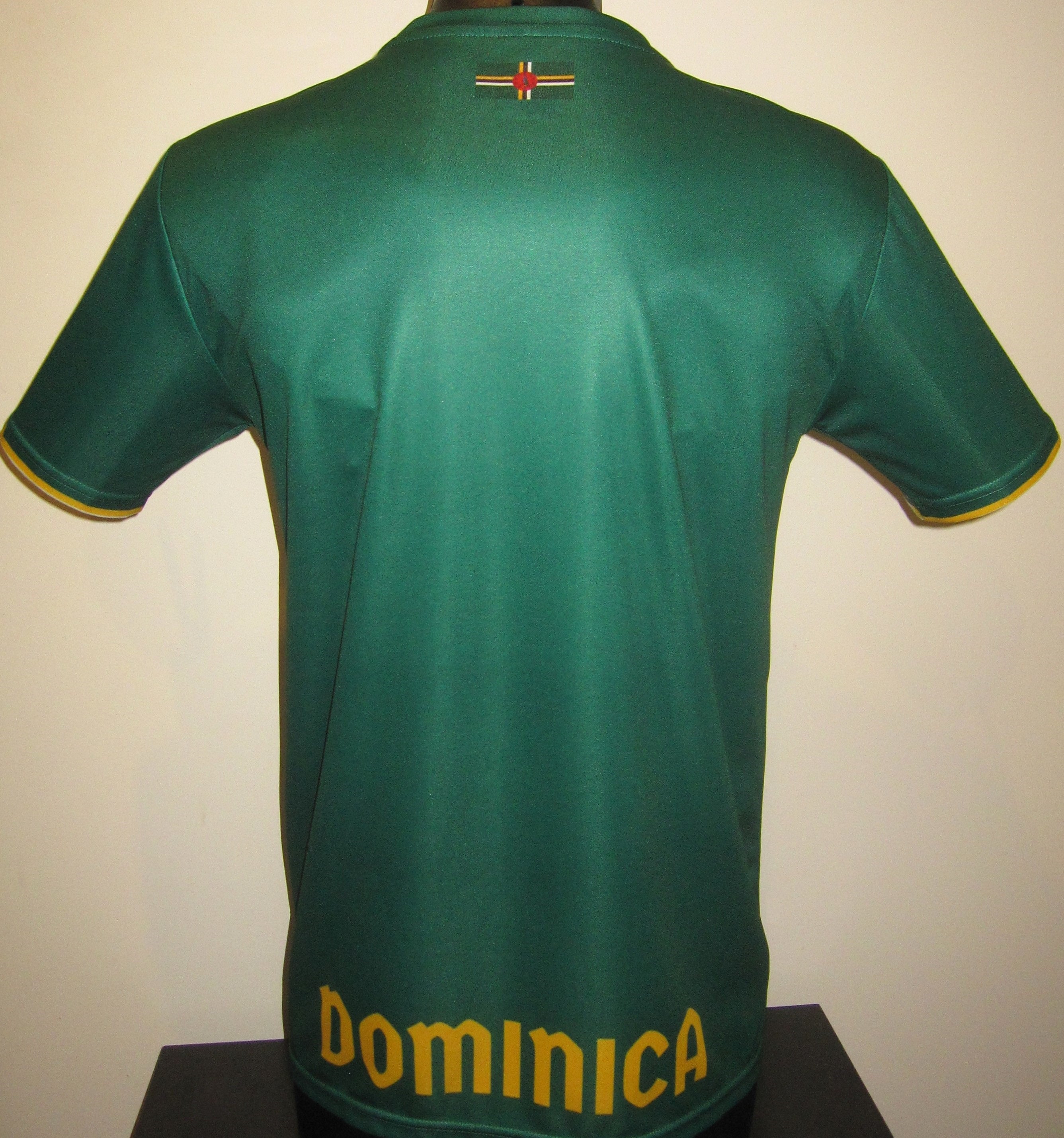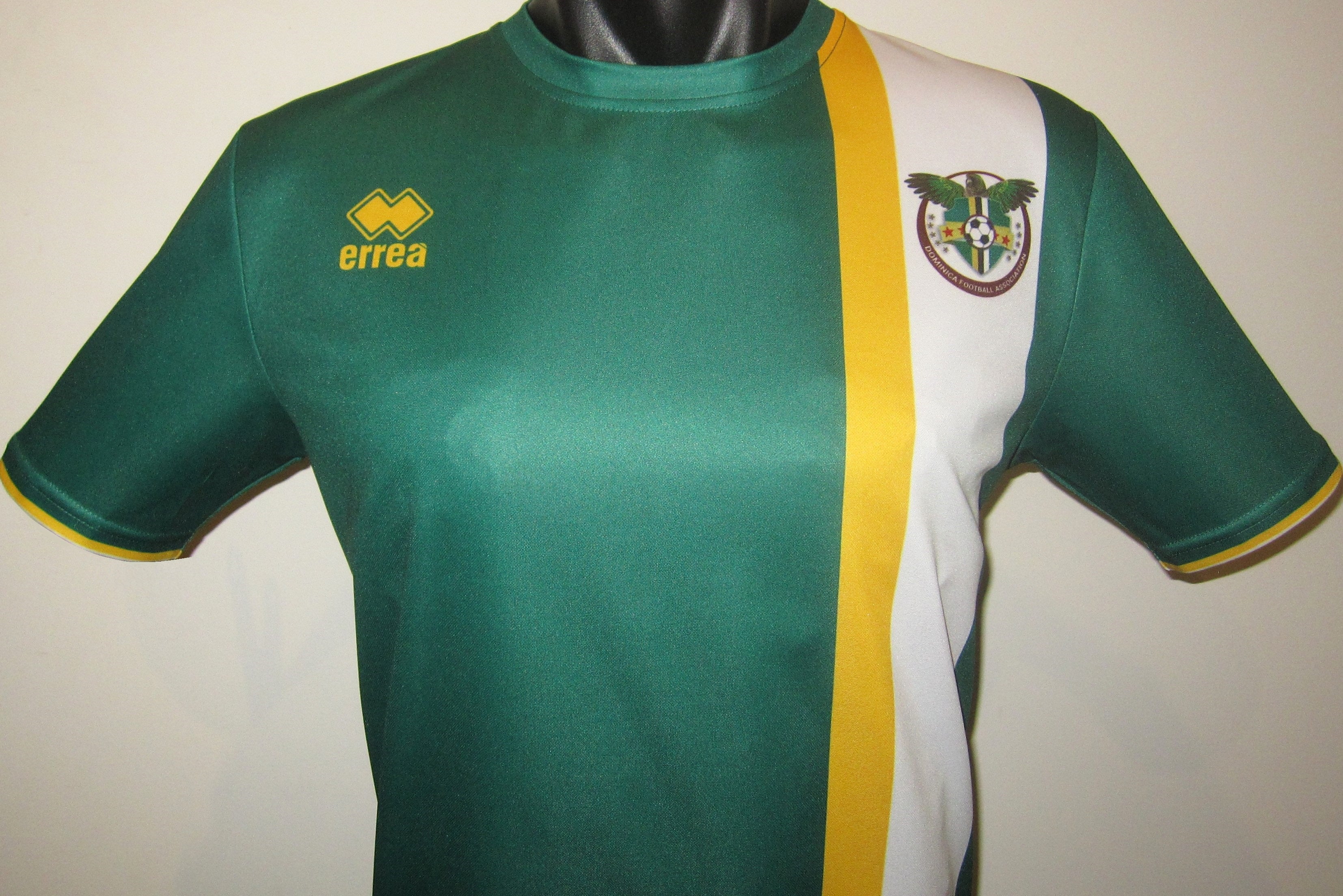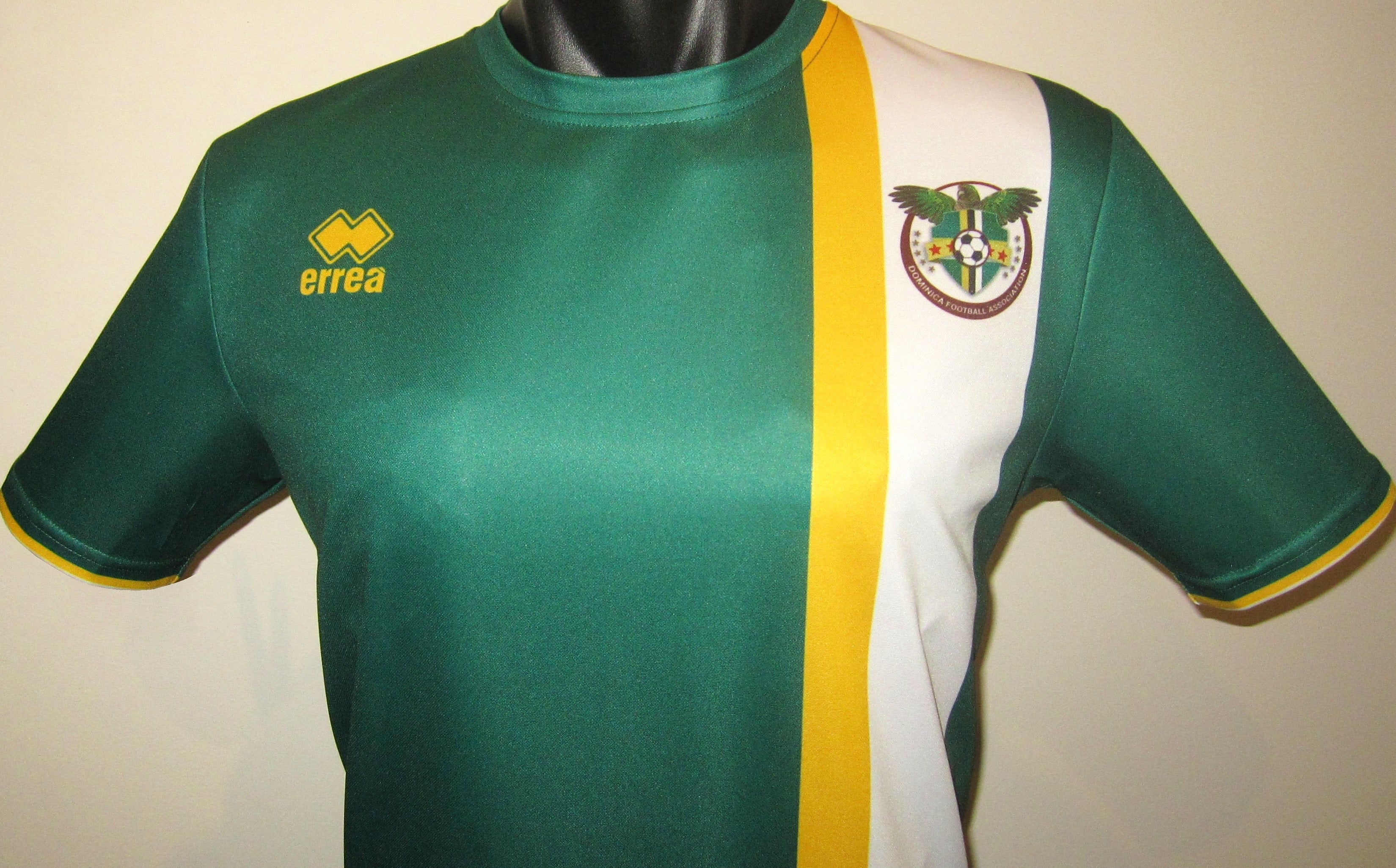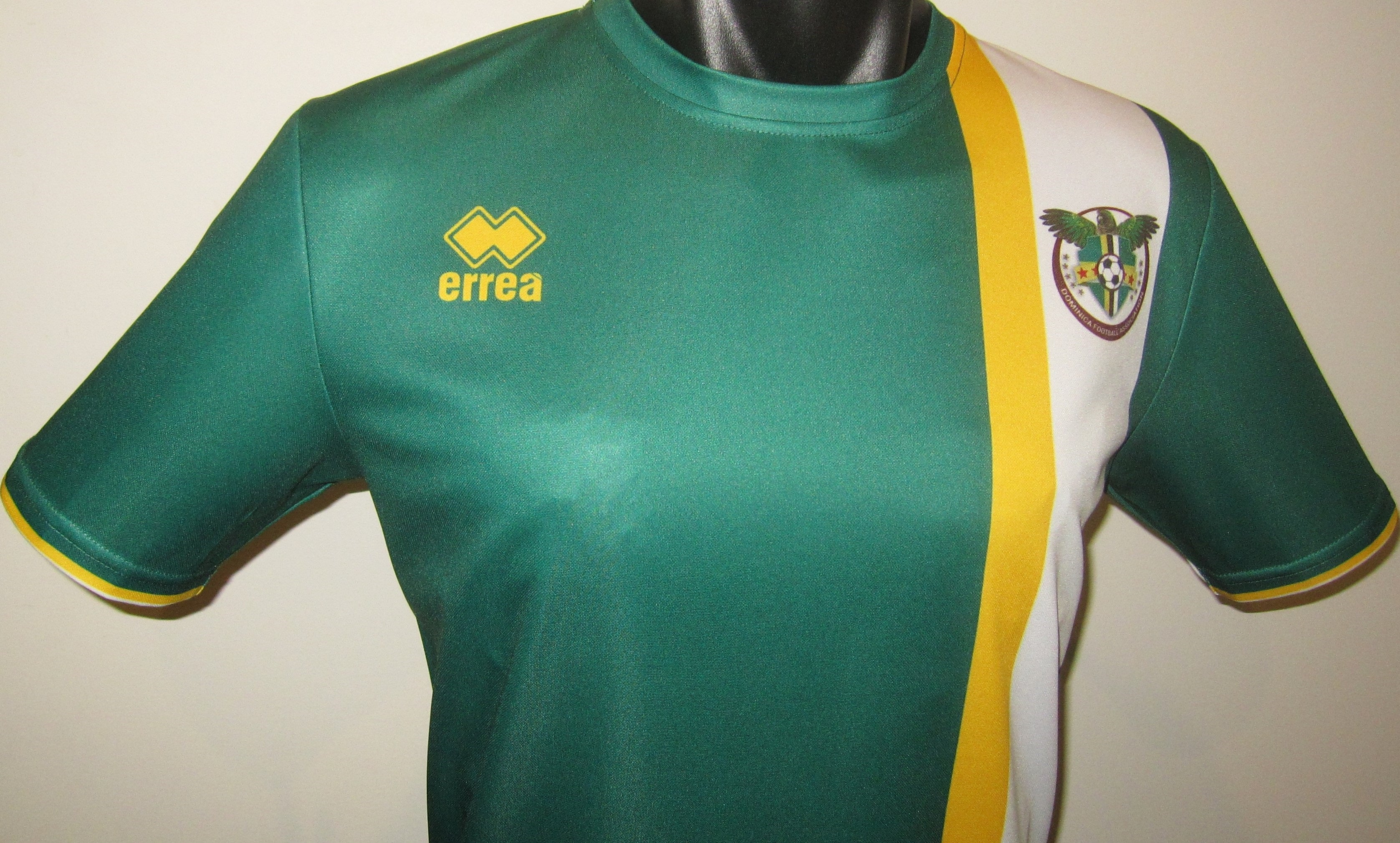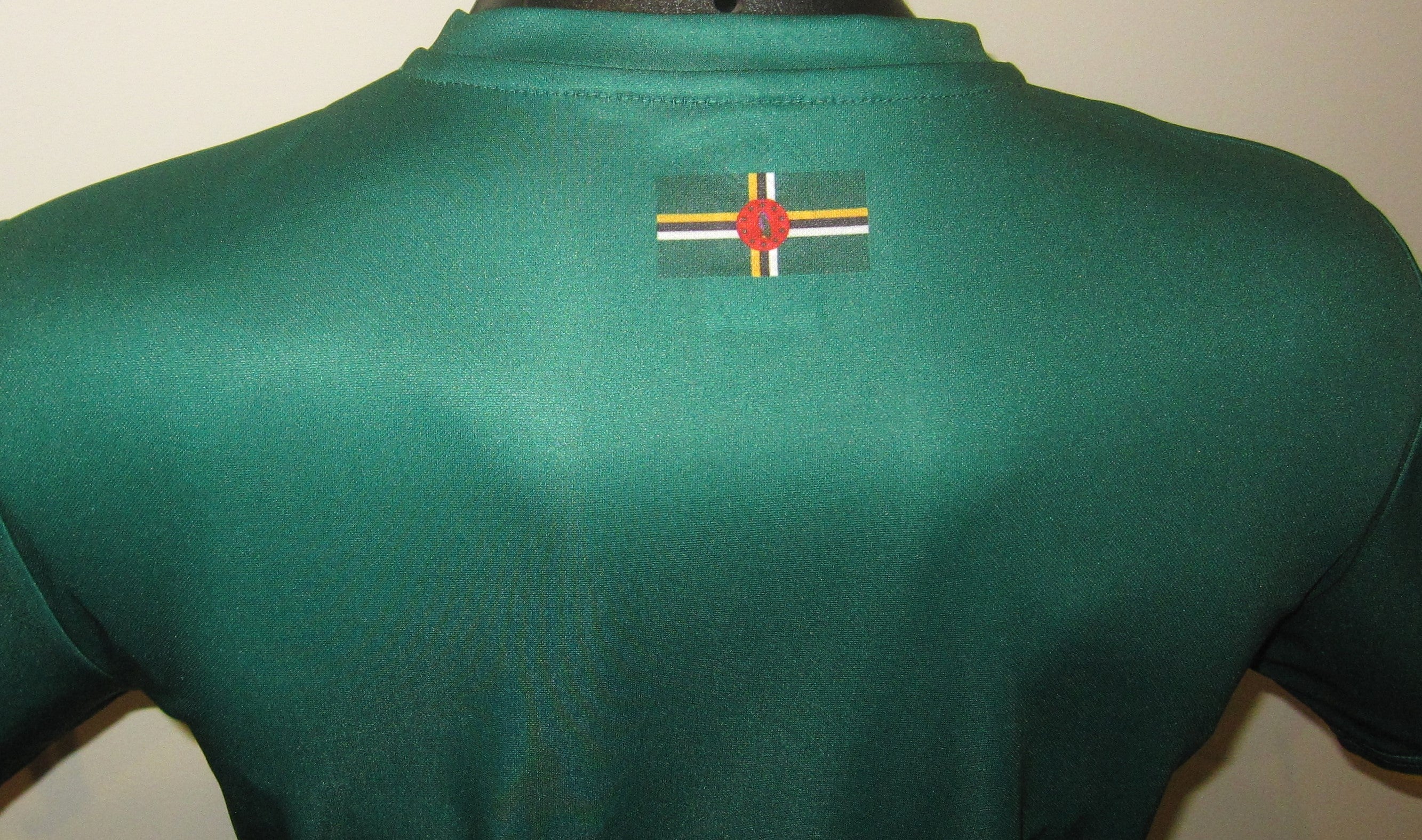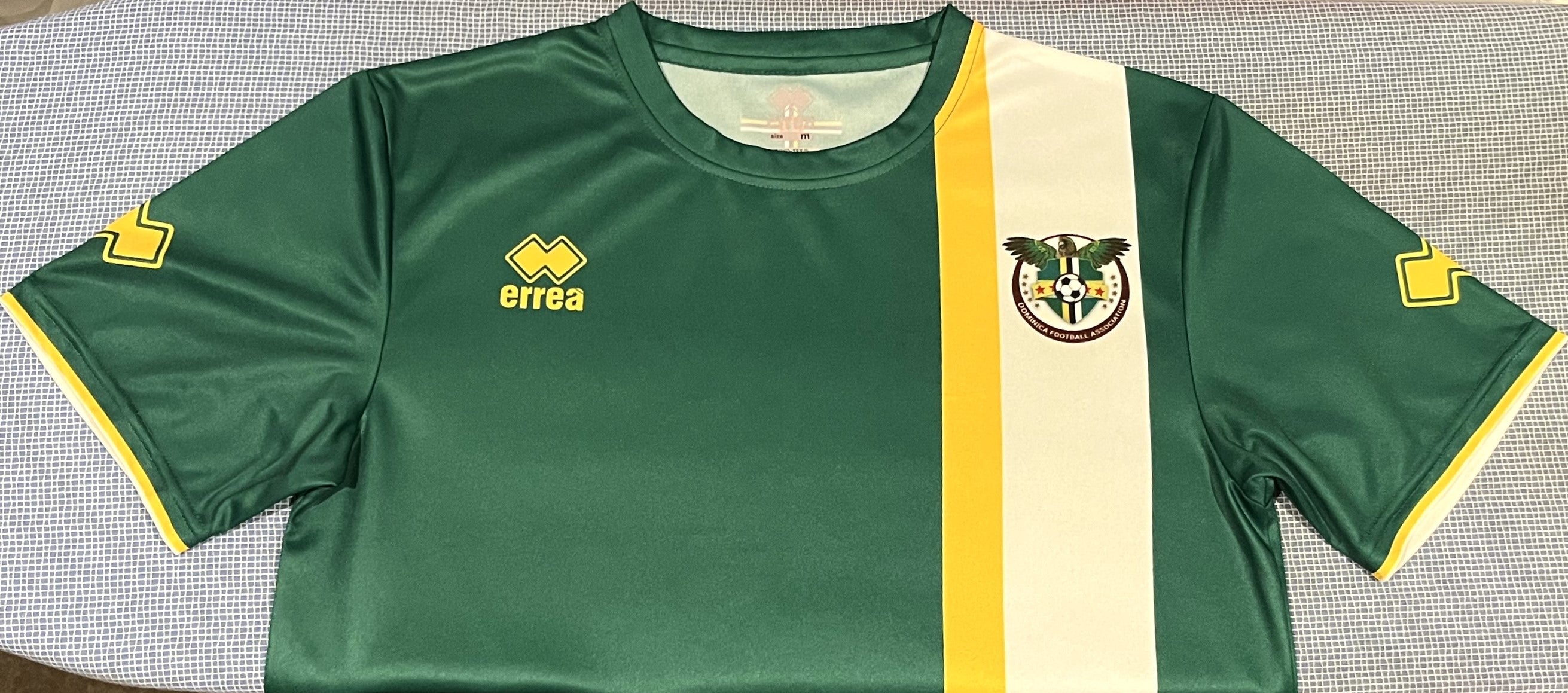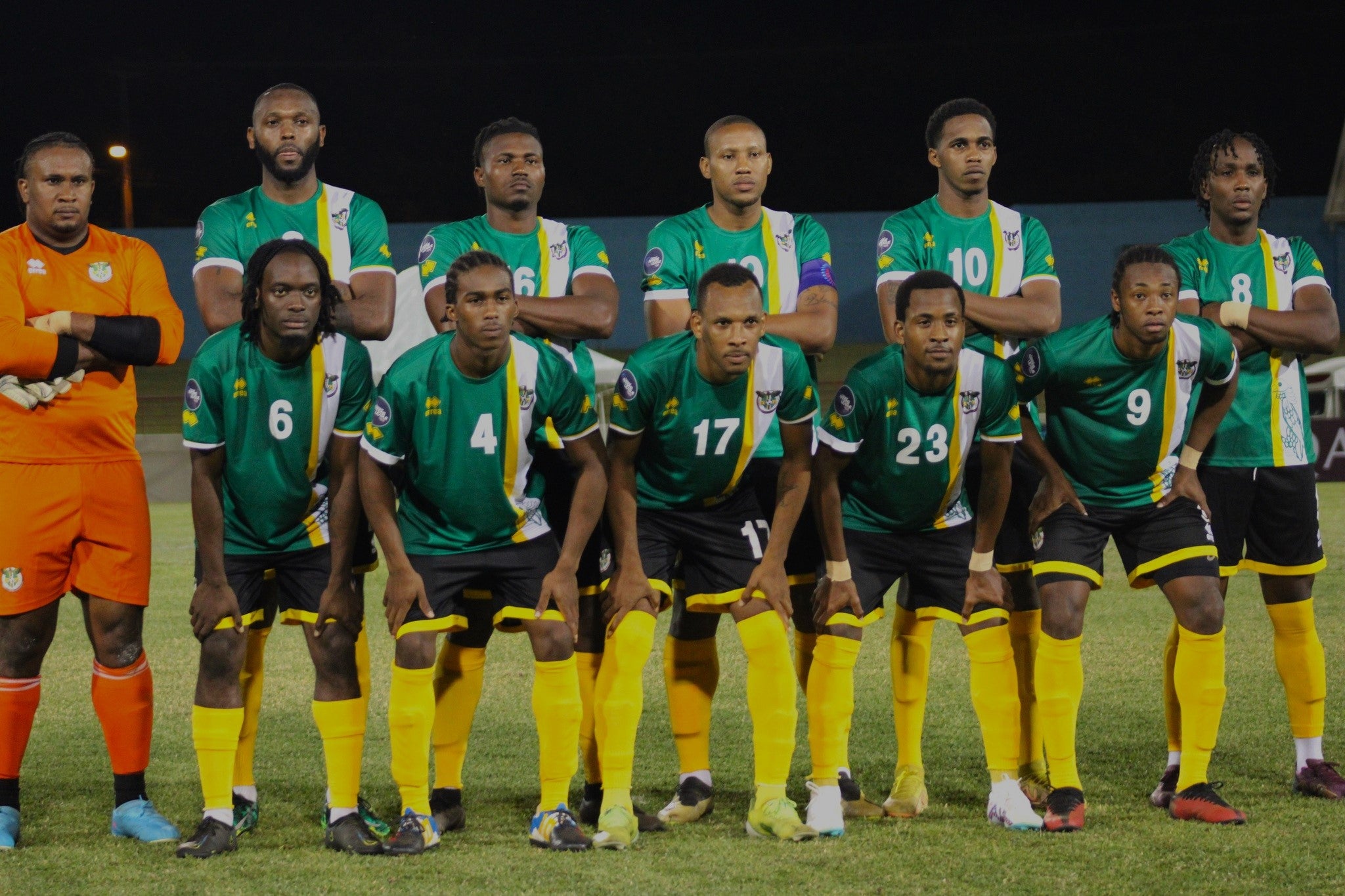 Dominica 2022-23 Home Jersey/Shirt
This is an Errea Dominica national team home jersey as worn by "Los Pericos (The Parrots)" throughout the 2022-23 period.
Although Dominica has a rich footballing history, they have traditionally been one of the weaker teams in the Caribbean region. They played their first international match in 1932, however with a population of just over 70,000 it has been difficult for Dominica to assemble to competitive squad. Despite having a significant diaspora population in the US and UK, Dominica have largely drawn upon players from their domestic league to represent the national team. They have qualified for the Caribbean Cup twice- in 1994 and 1998, however are yet to record a victory at the tournament. The greatest achievements by the Dominica national team have been at the Windward Islands Tournament, where they have won the title 3 times- in 1971, 1985 & 1988, as well as recently recording 2nd place finishes in 2015 & 2017.