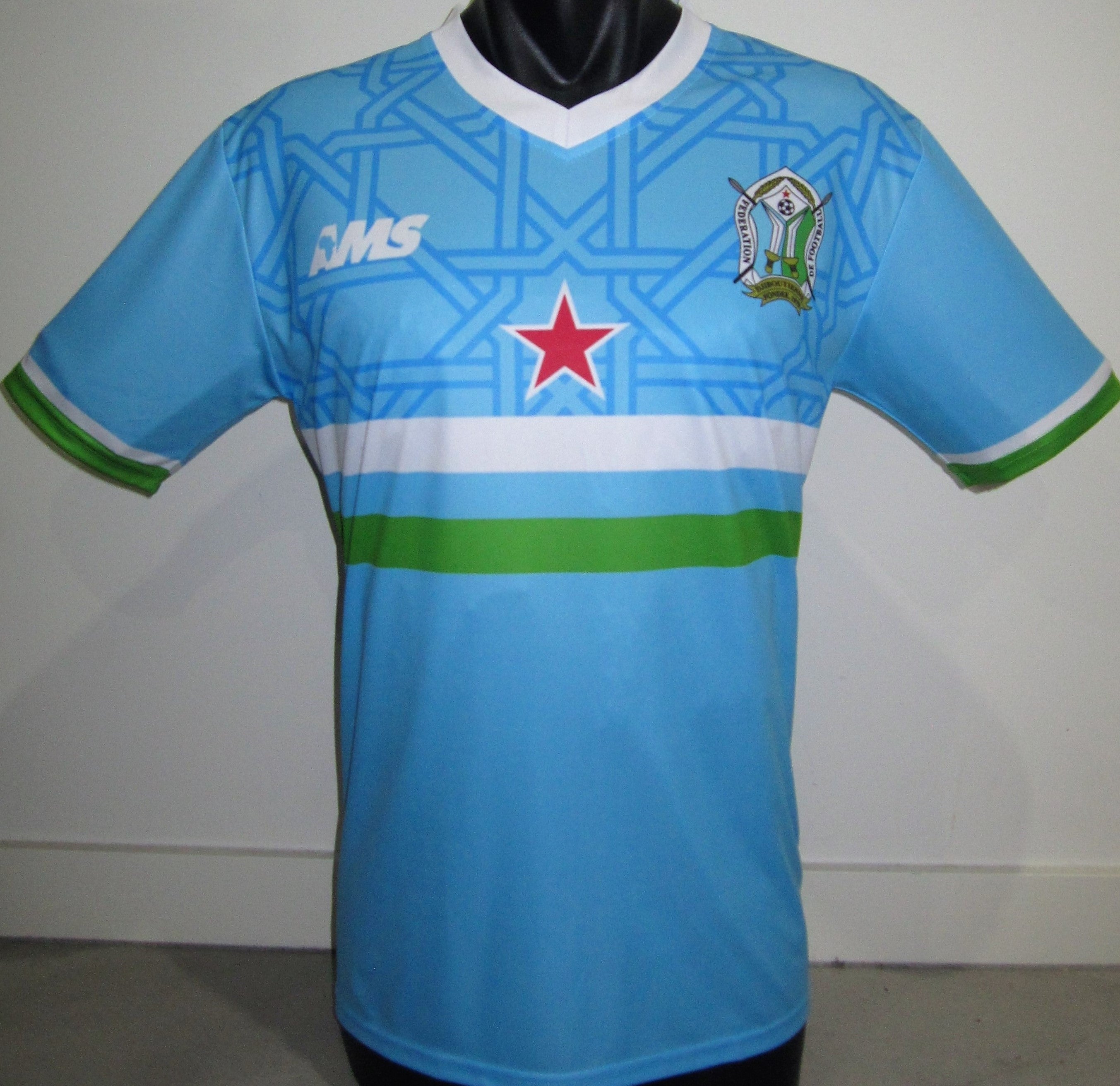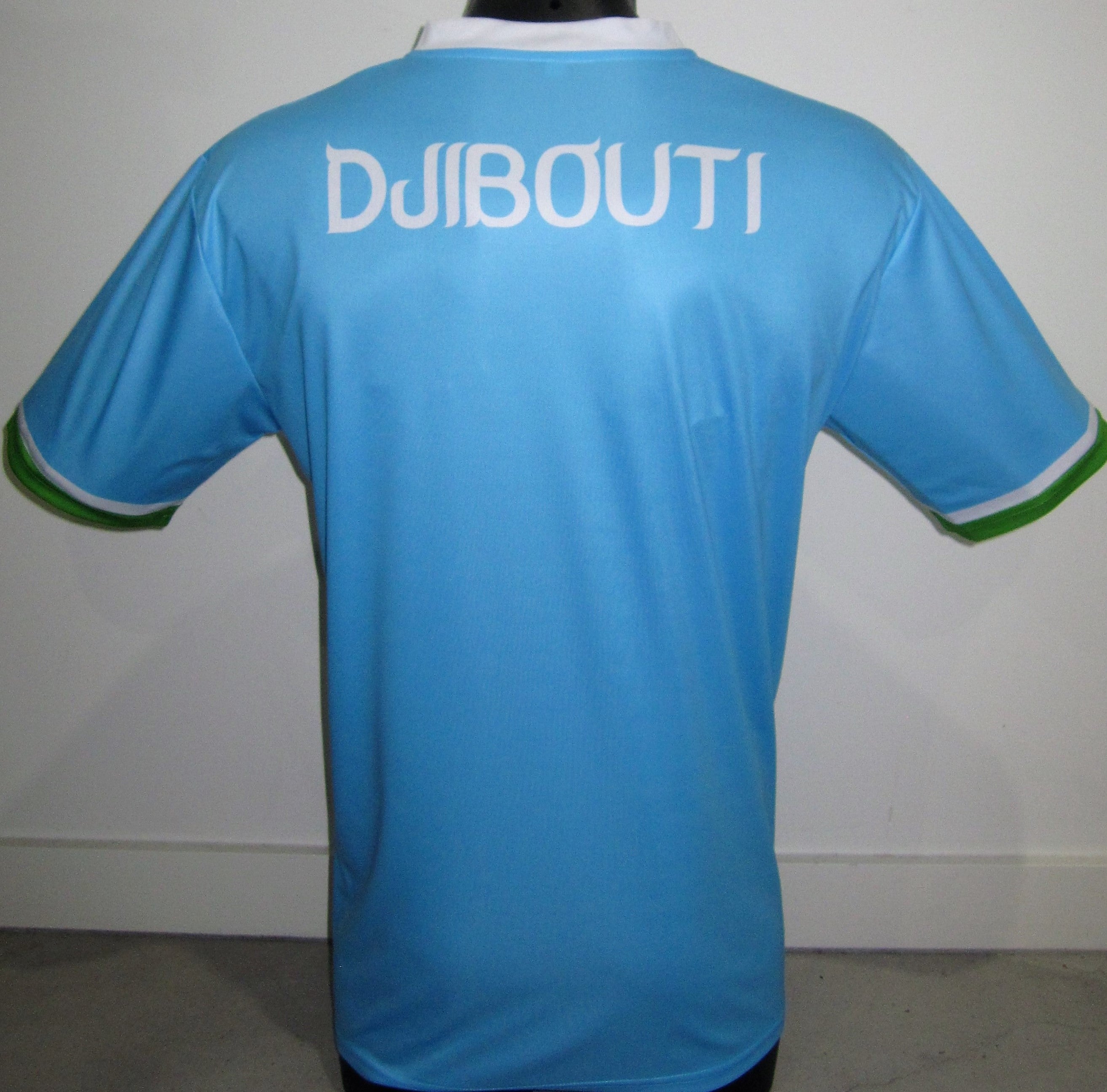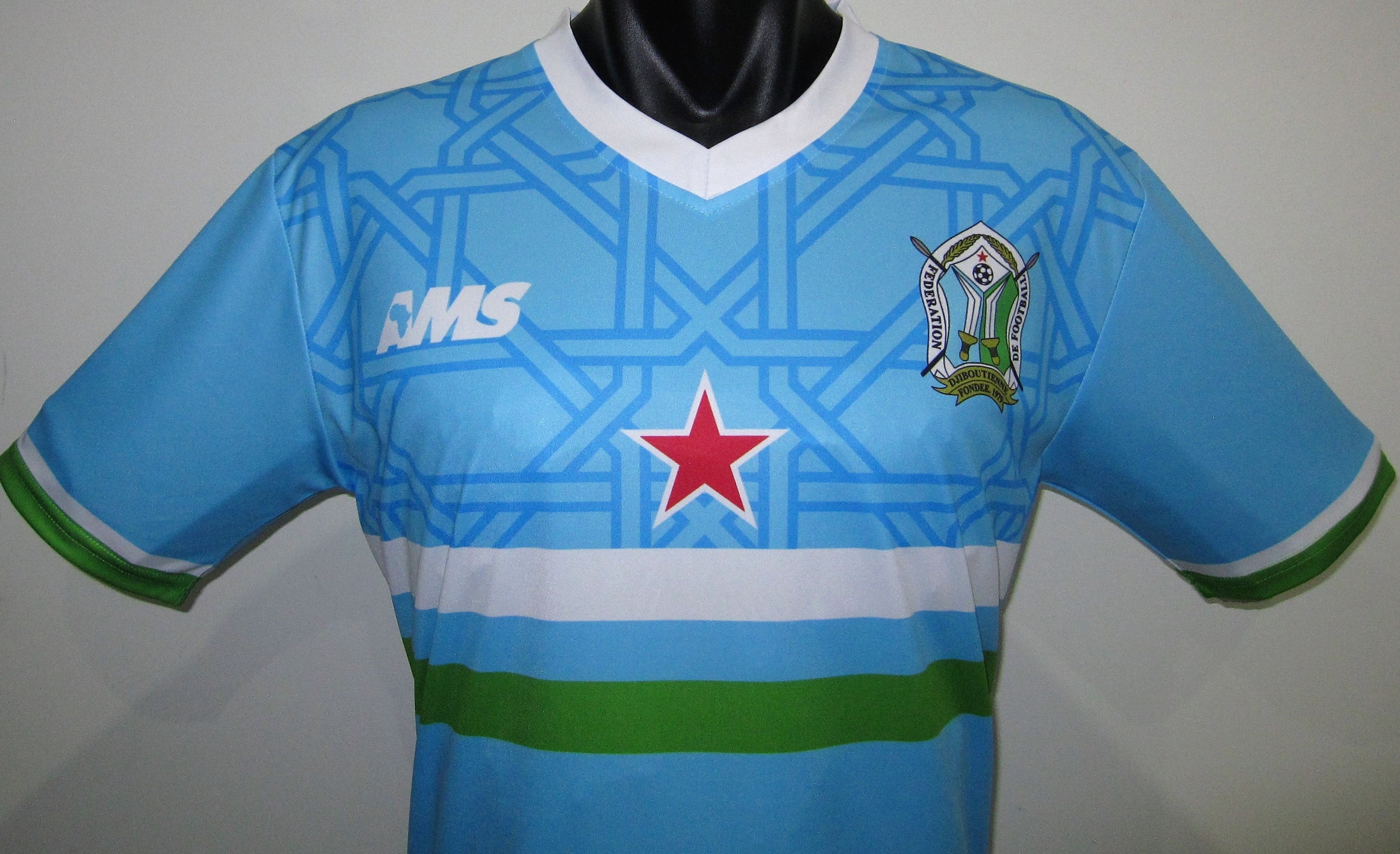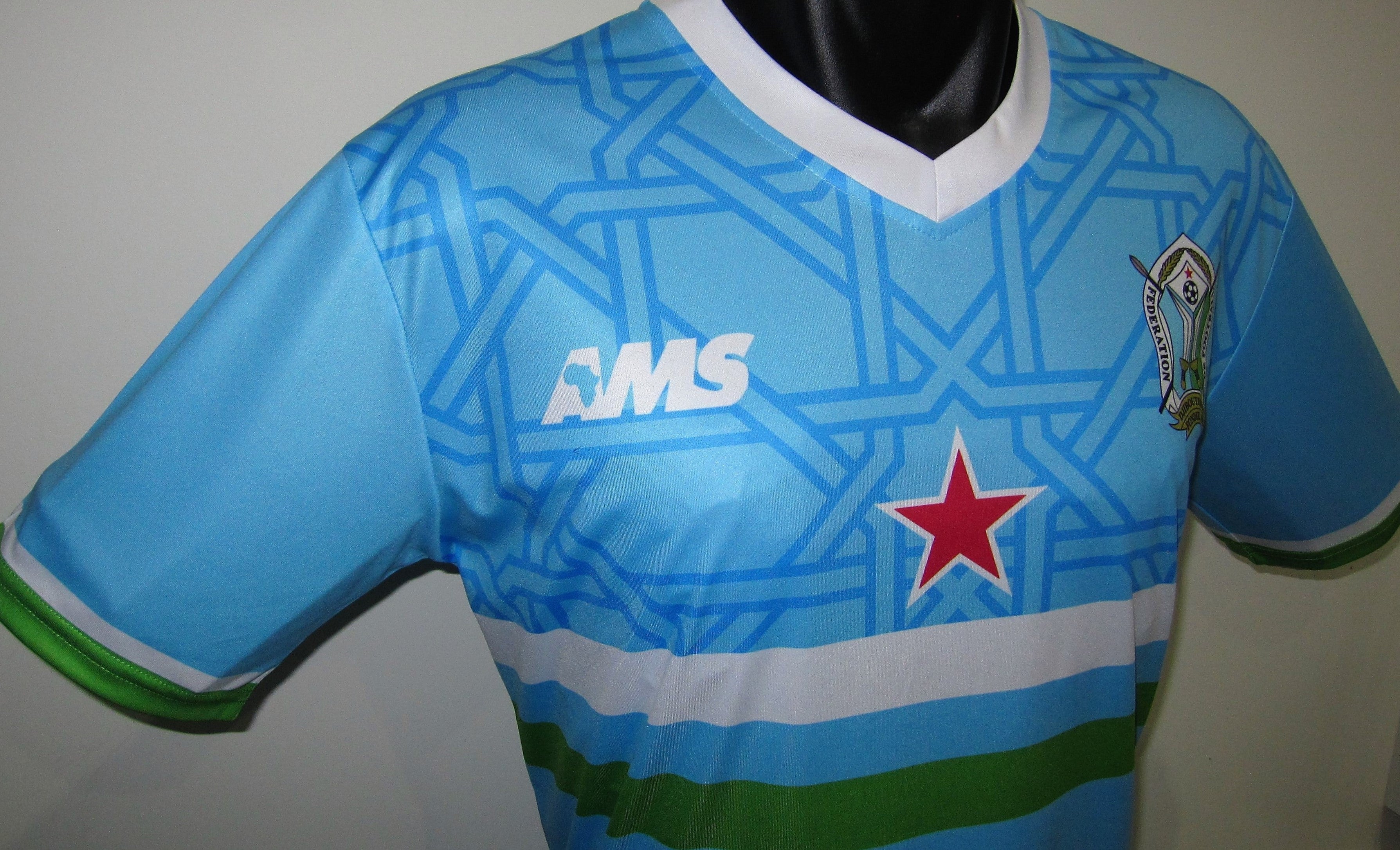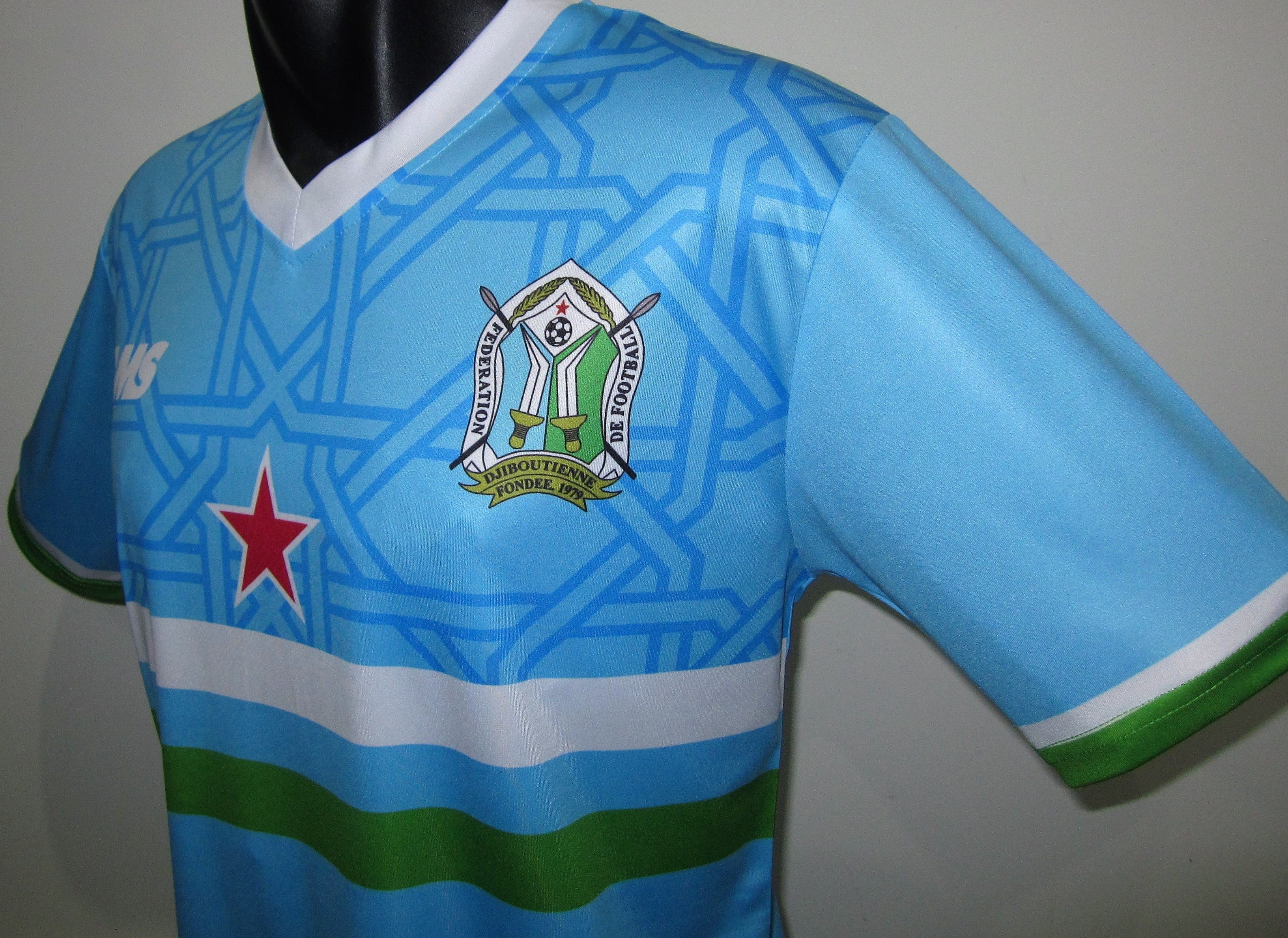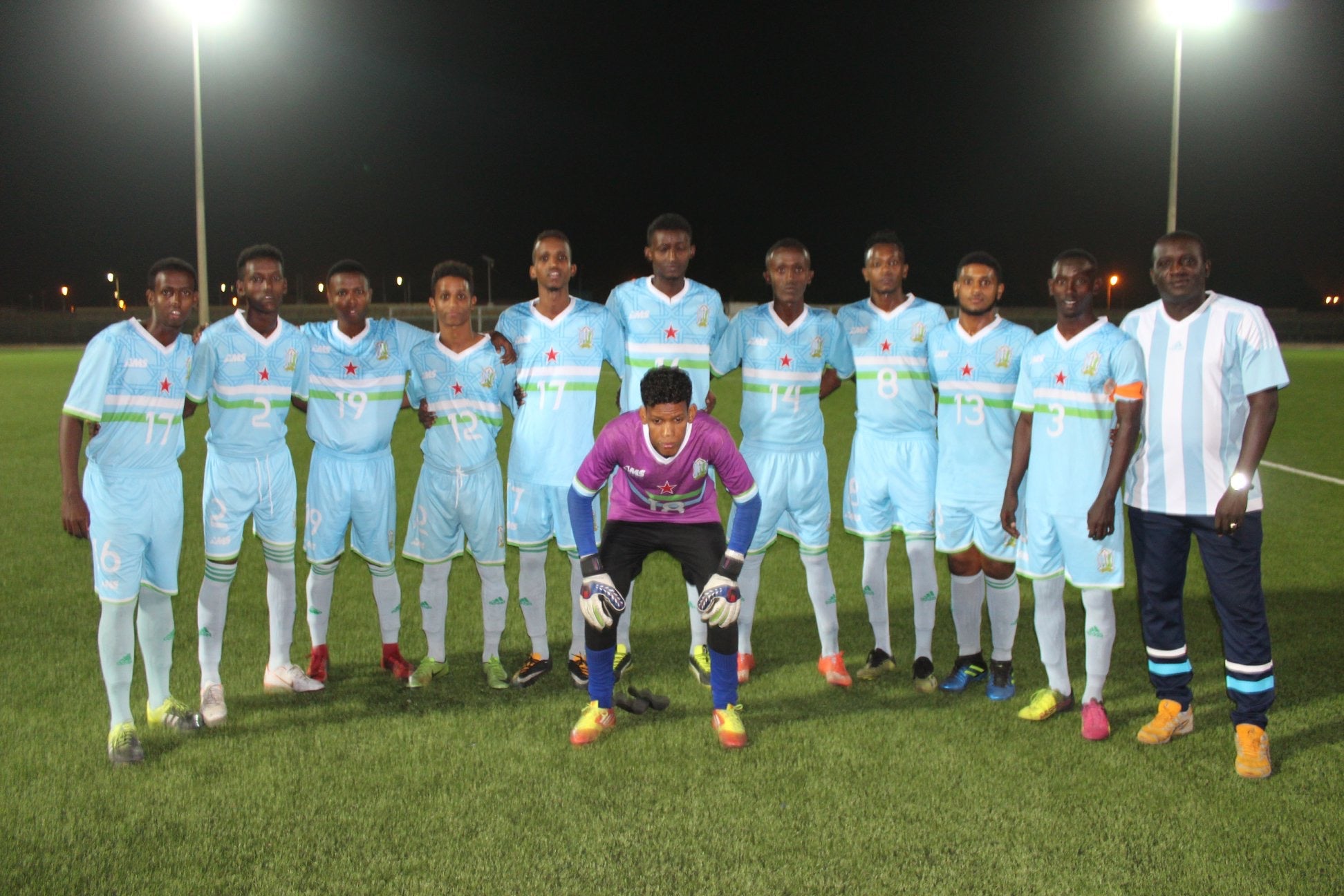 Djibouti 2017-18 Home Jersey/Shirt
This is an AMS Clothing Djibouti national team home jersey as worn by the team throughout the 2017-18 period.
The Riverains de la Mer Rouge have traditionally held the position as one of the weakest national teams in Africa since joining FIFA in 1994. The tiny country in the Horn of Africa have always been against the odds of achieving much success as they have the 5th smallest population compared to other CAF-affiliated national team, with a total of around 865,000. In addition, they rarely play more than a handful of matches each year, however recent results have been somewhat more competitive since they won their first FIFA-sanctioned international match against Somalia in 2010.