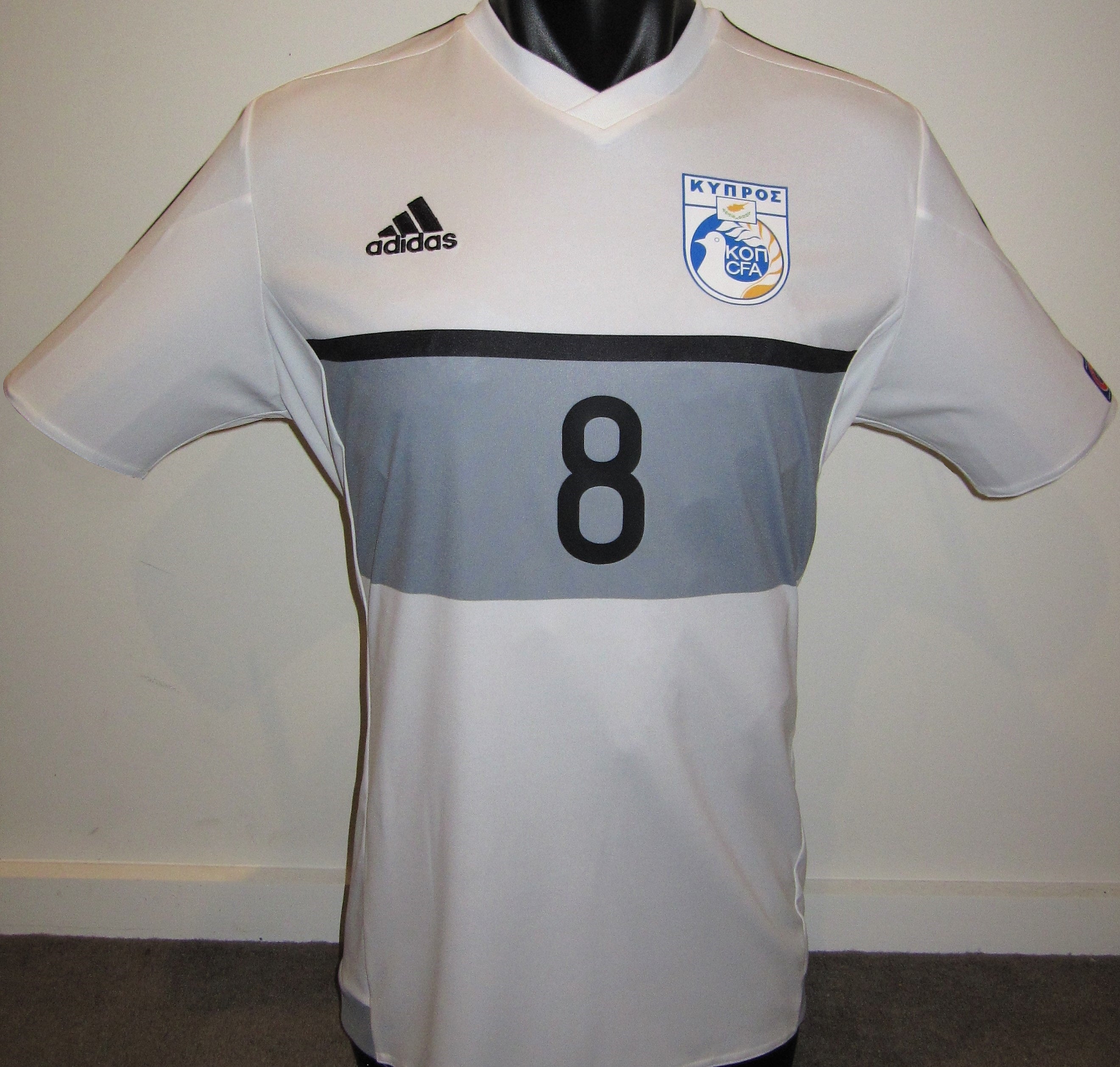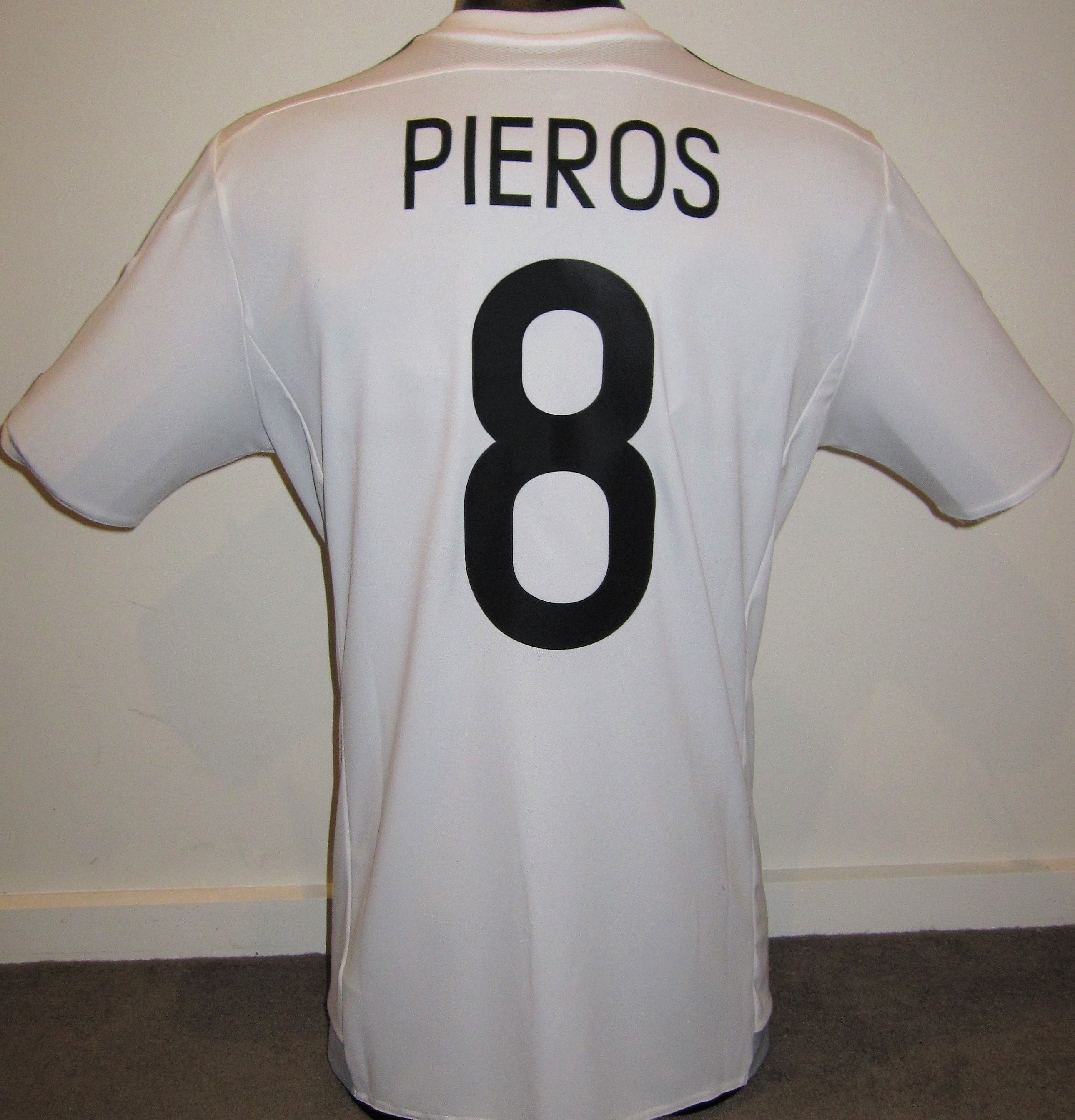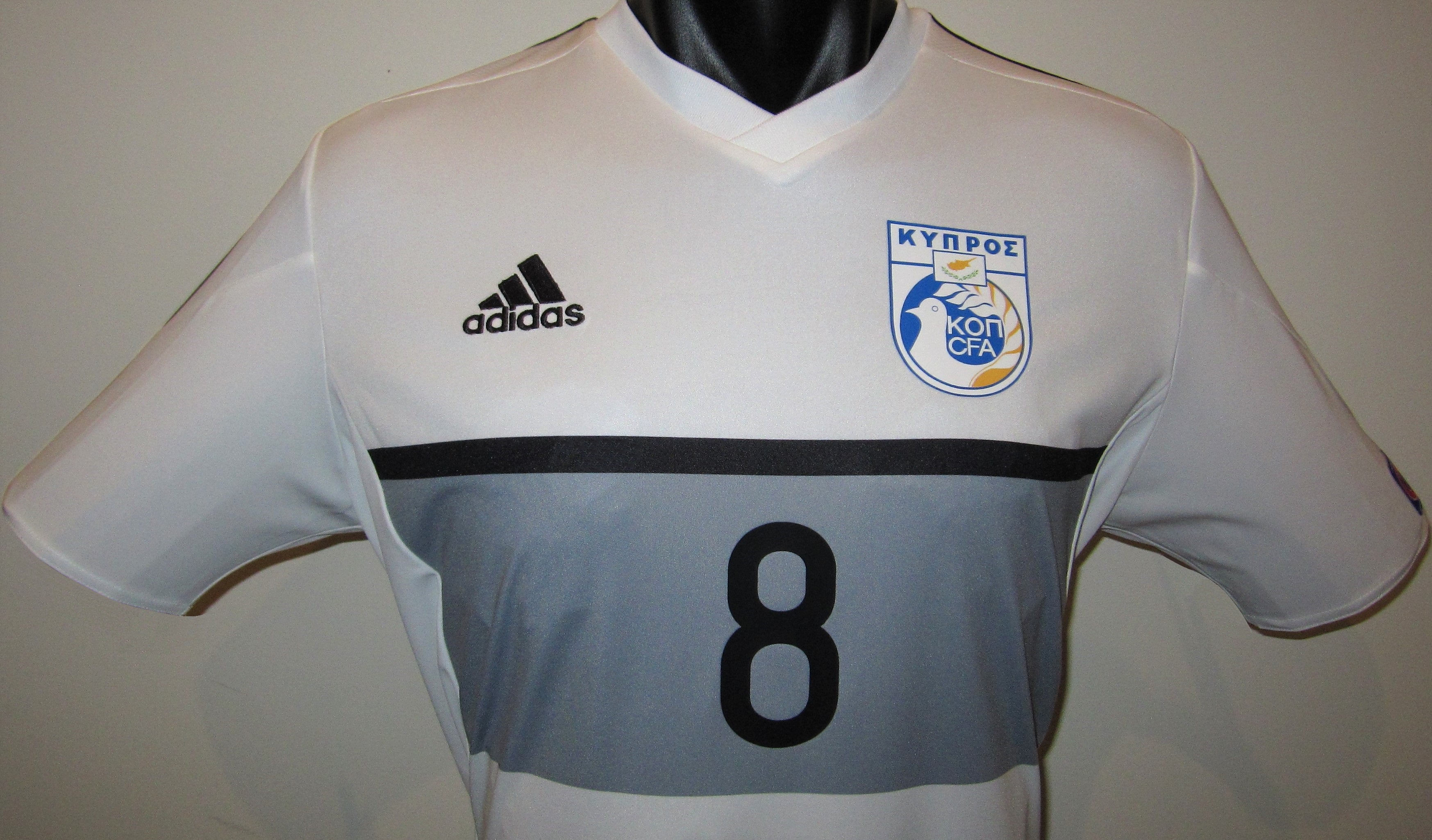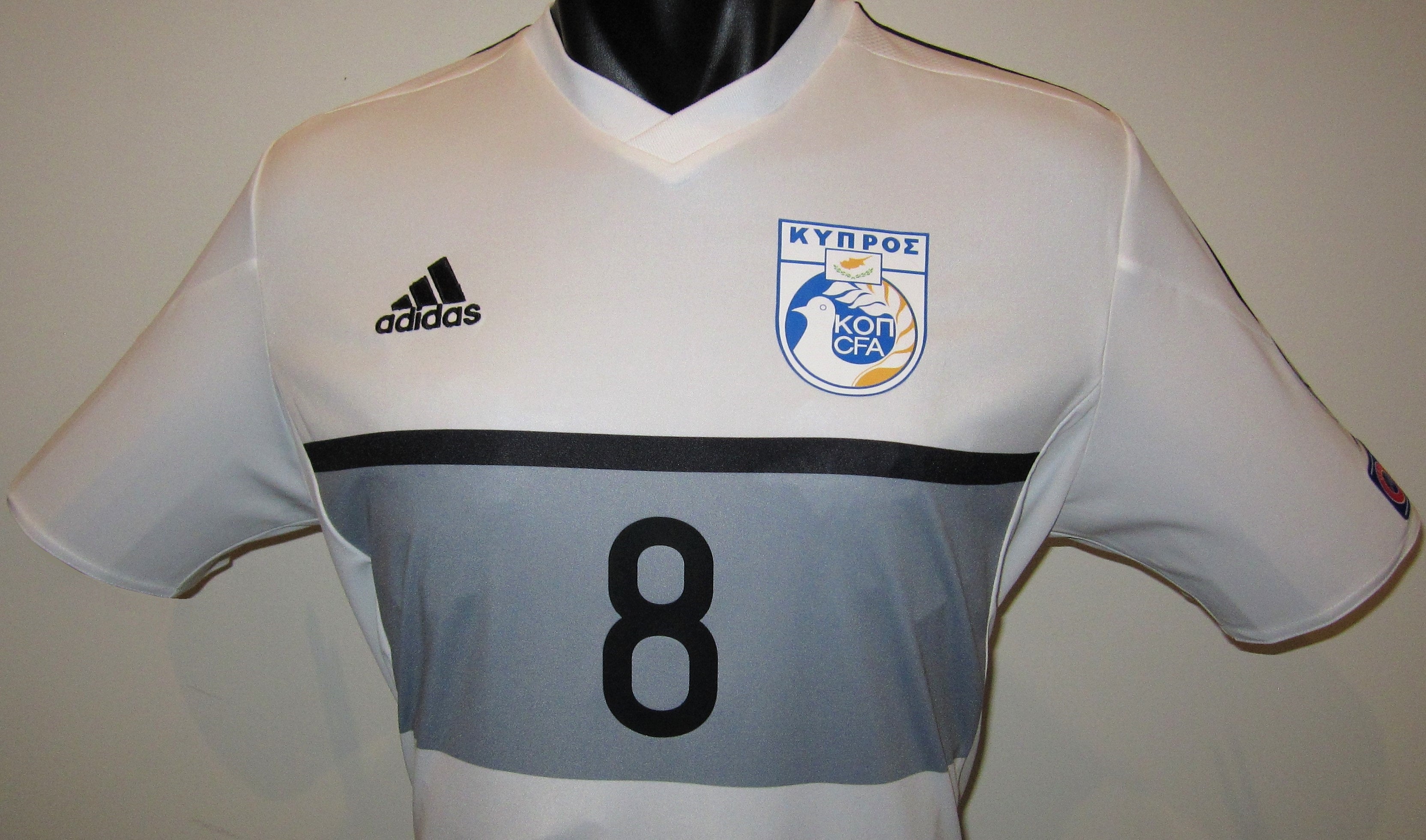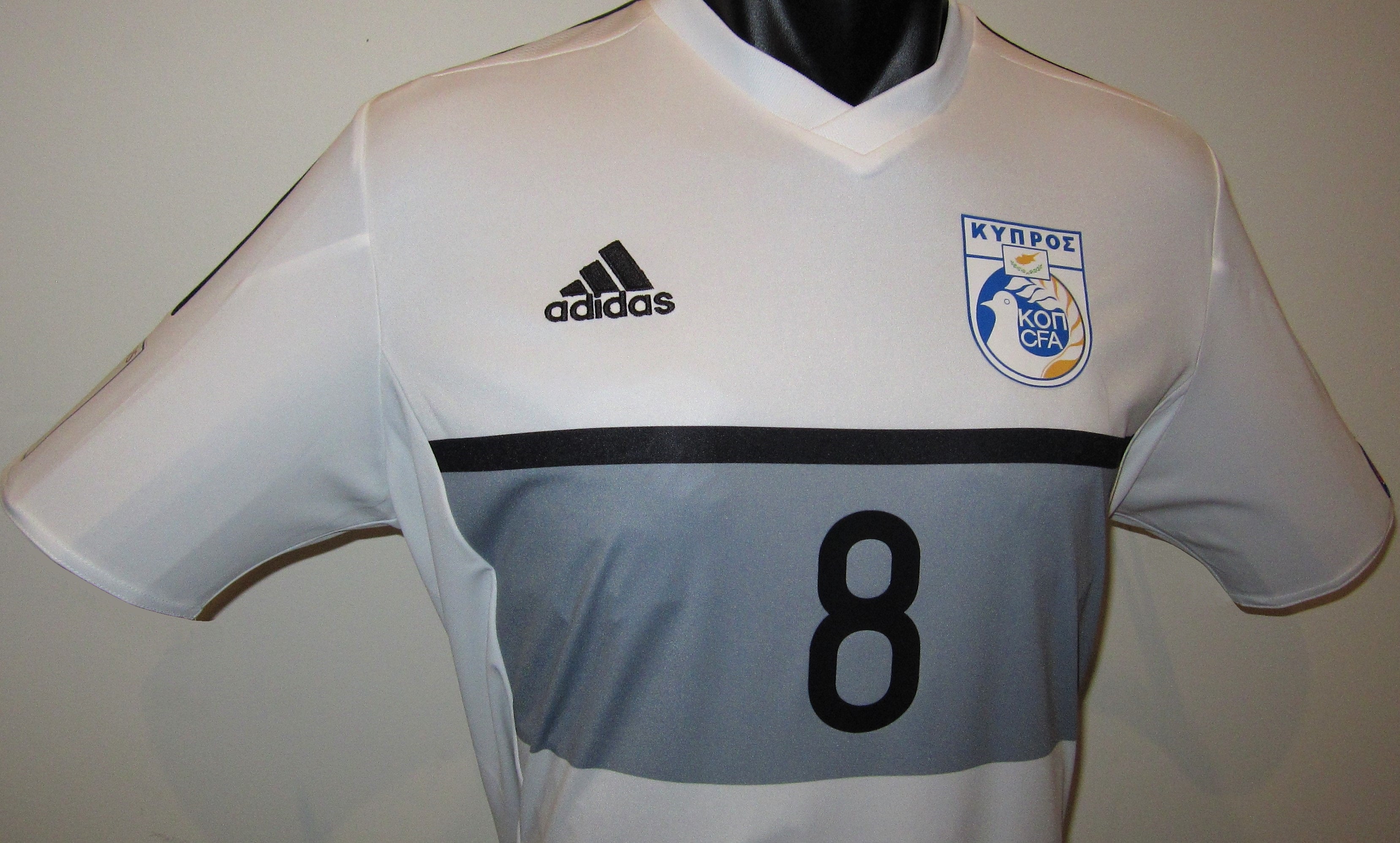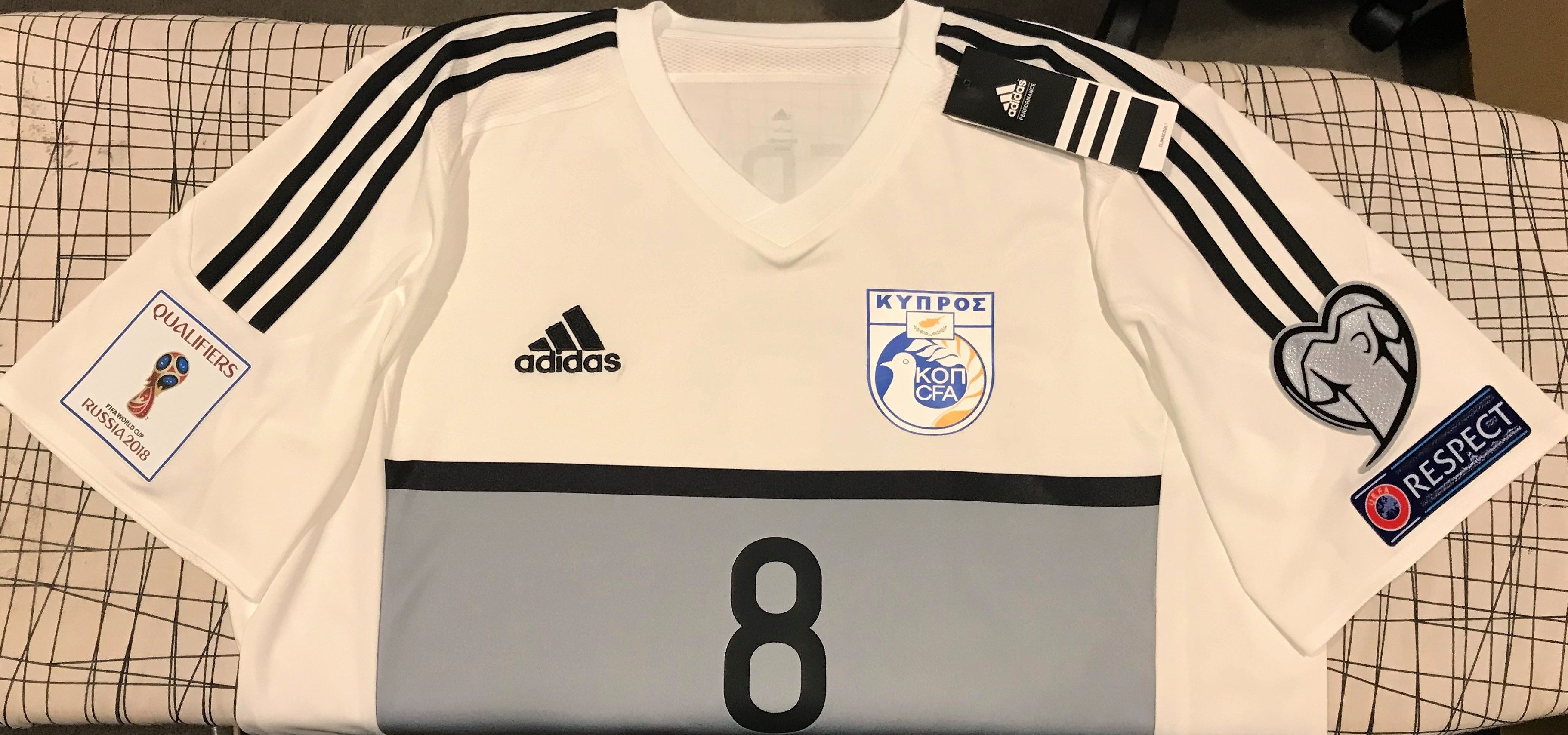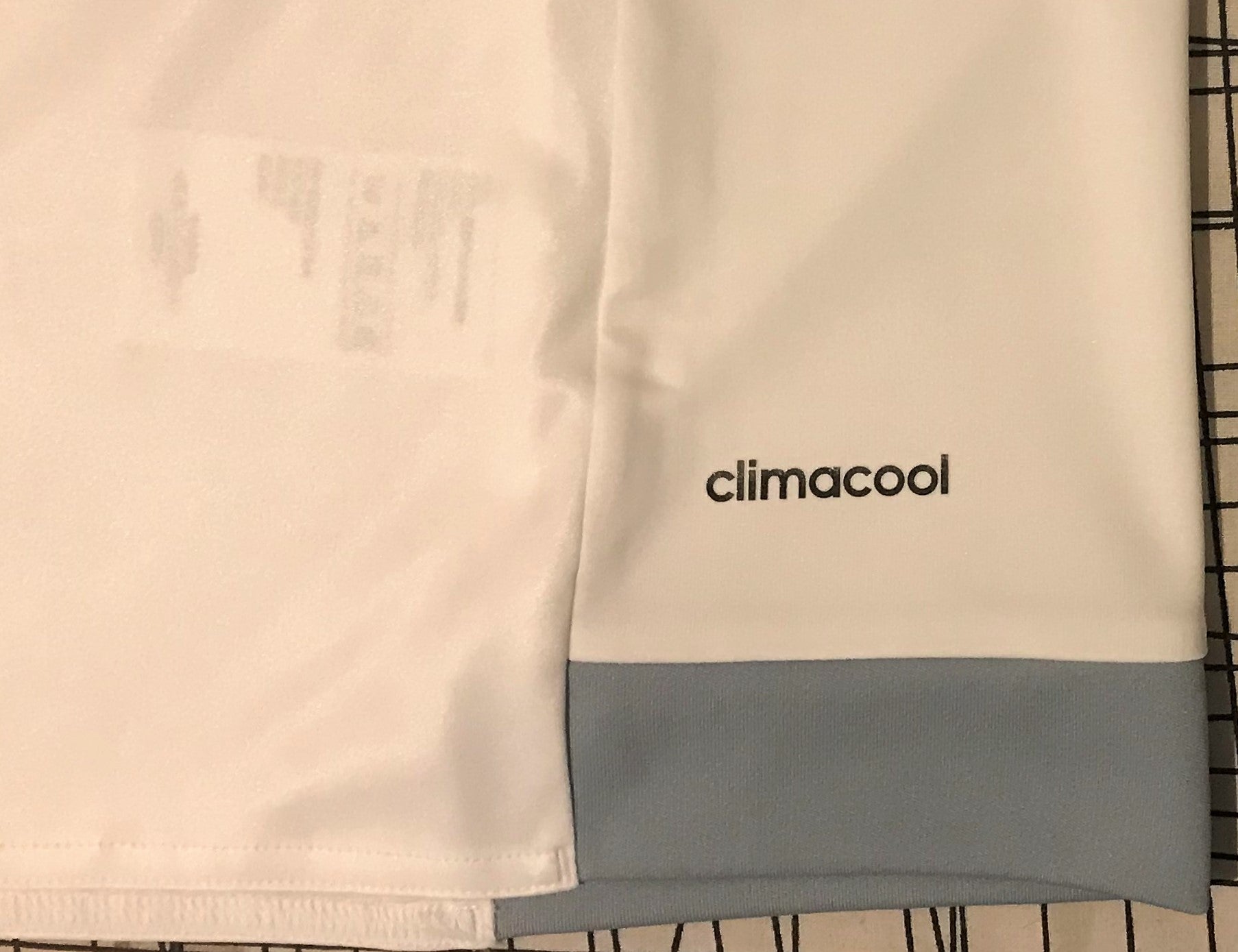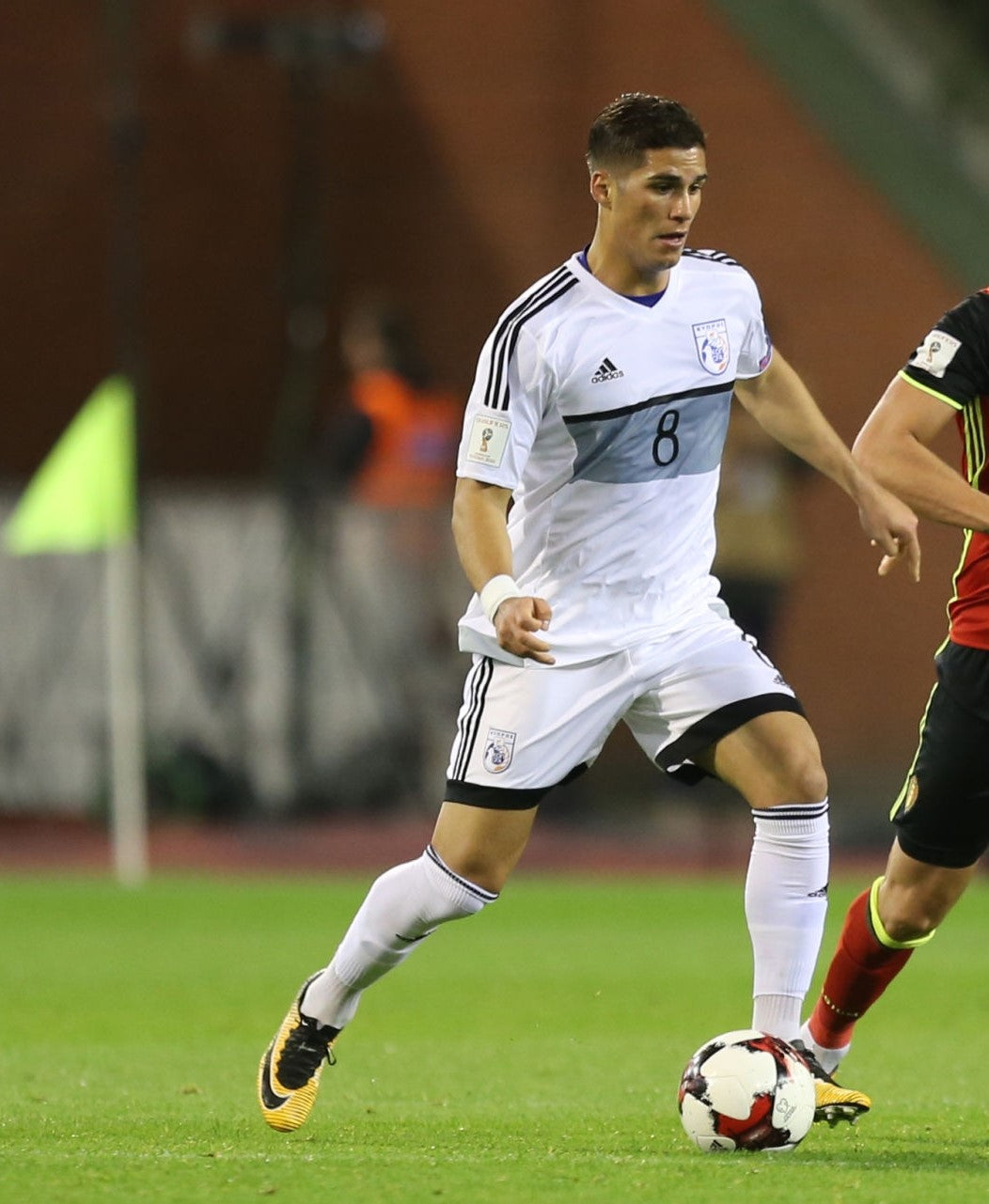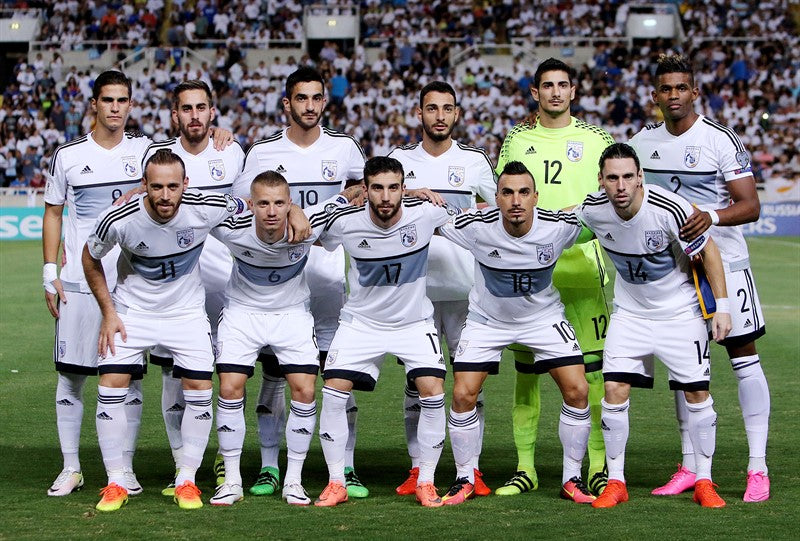 Cyprus 2016-17 Away (PIEROS #8) Jersey/Shirt
This is an Adidas Cyprus national team 2016-17 away jersey featuring the name and number of star striker Pieros Sotiriou. 
Cyprus became a FIFA member in 1948, however did not enter their first FIFA World Cup qualifiers until 1962. They have competed in every qualifying campaign since then, yet have never qualified for the World Cup or the Euros. Despite never participating in a major tournament, Cyprus have achieved some success over the years, with their strongest period being in the mid-2000s. This saw them reach an all-time high FIFA ranking of 43 in September 2010 following an historic 4-4 away draw against Portugal in the Euro 2012 qualifiers. Their FIFA ranking currently sits at 103 and with a promising young squad as well as an increasingly competitive domestic league, hopes are high for the future of football in Cyprus.
Pieros Sotiriou has become the leading striker for the Cyprus national team in recent years and the 28-year-old currently sits at 4th on Cyprus' all-time leading scorer list. He has scored a total of 11 goals in 49 matches since making his debut for the 'Galanólefki' in 2012. He began his club career with local team Olympiakos Nicosia in 2009 before moving to Cypriot giants APOEL in 2013. He greatly impressed during his time at APOEL and played a huge role in their historic 2016-17 Europa League campaign in which the club reached the last 16 for the first time in their history. In 2017, Pieros became one of the very few Cypriot footballers to play outside of the local league by signing for Danish giants FC Copenhagen. After three solid seasons in Denmark, he signed for Kazakh powerhouse FC Astana in 2020 for a fee of €5 million. Following one season with Astana, Pieros signed with Bulgarian club Ludogorets Razgrad in February 2021.