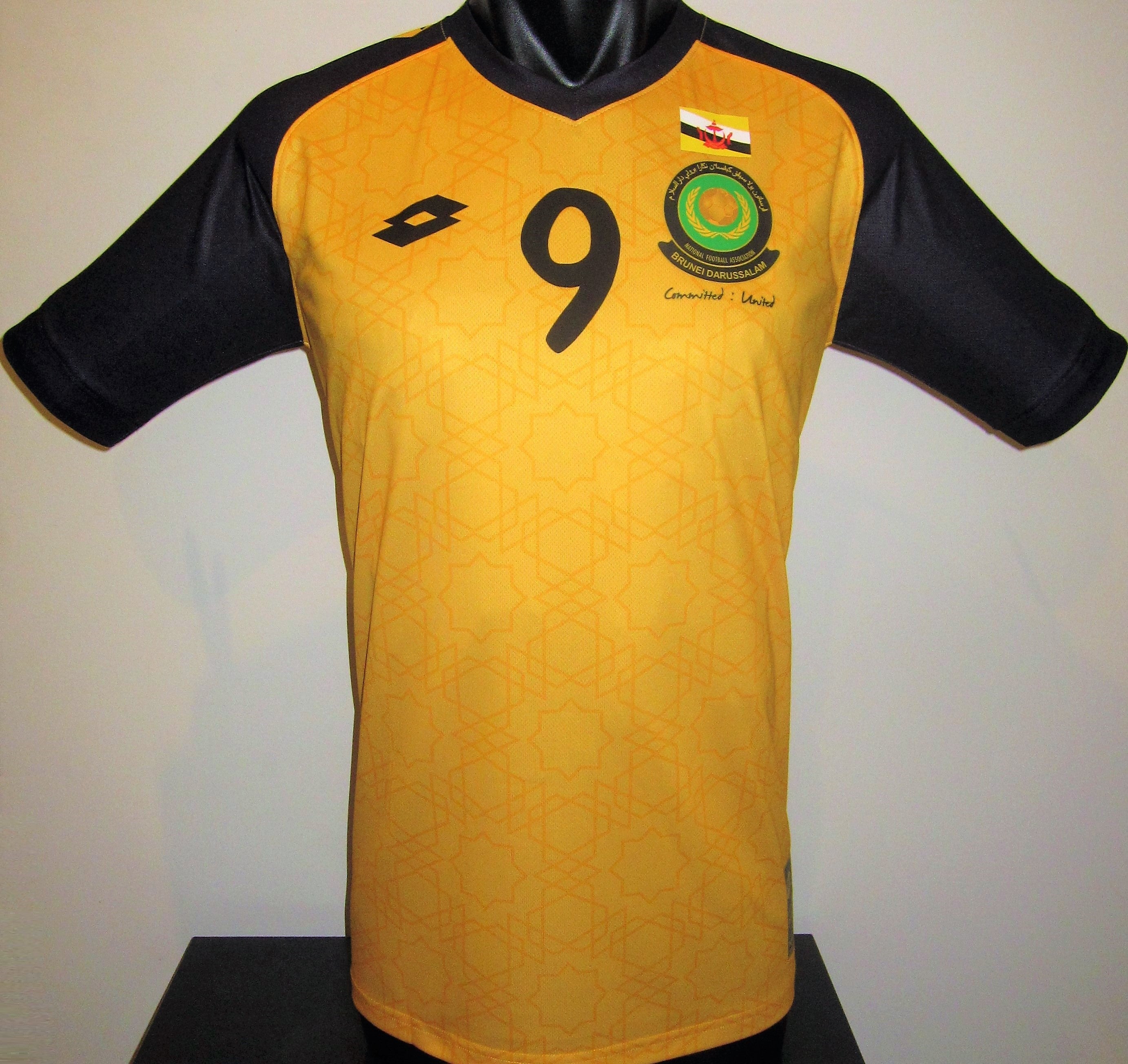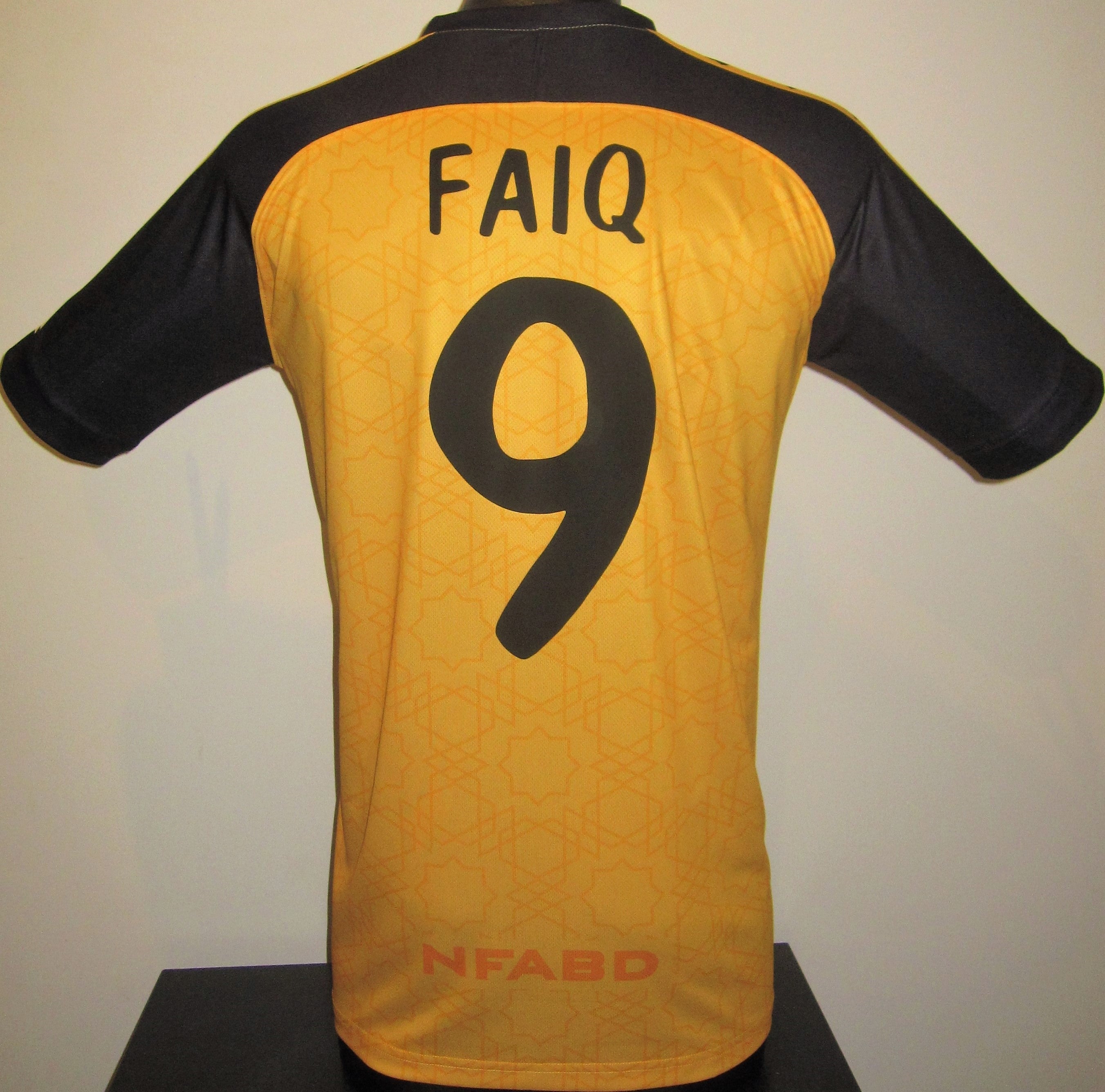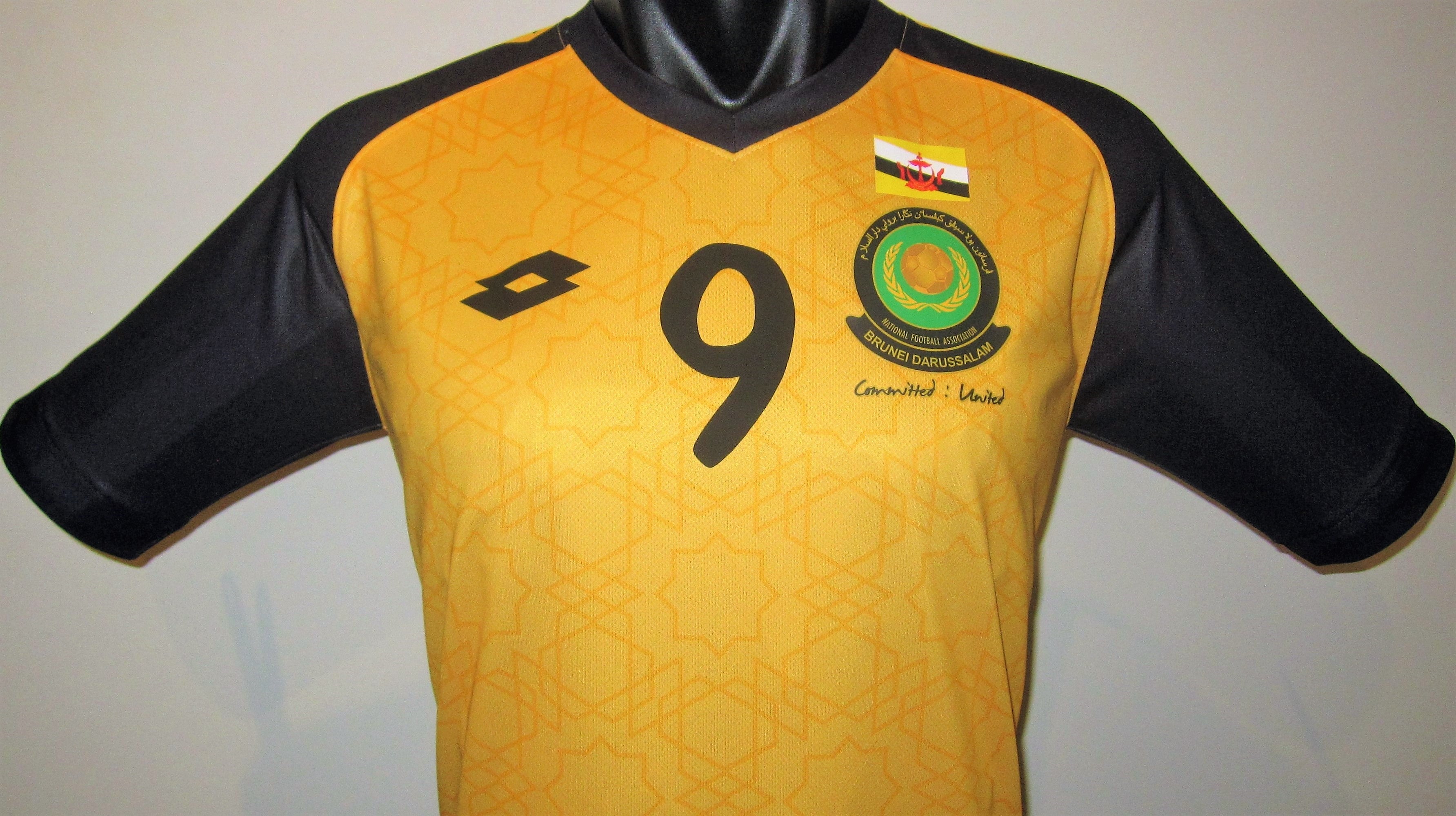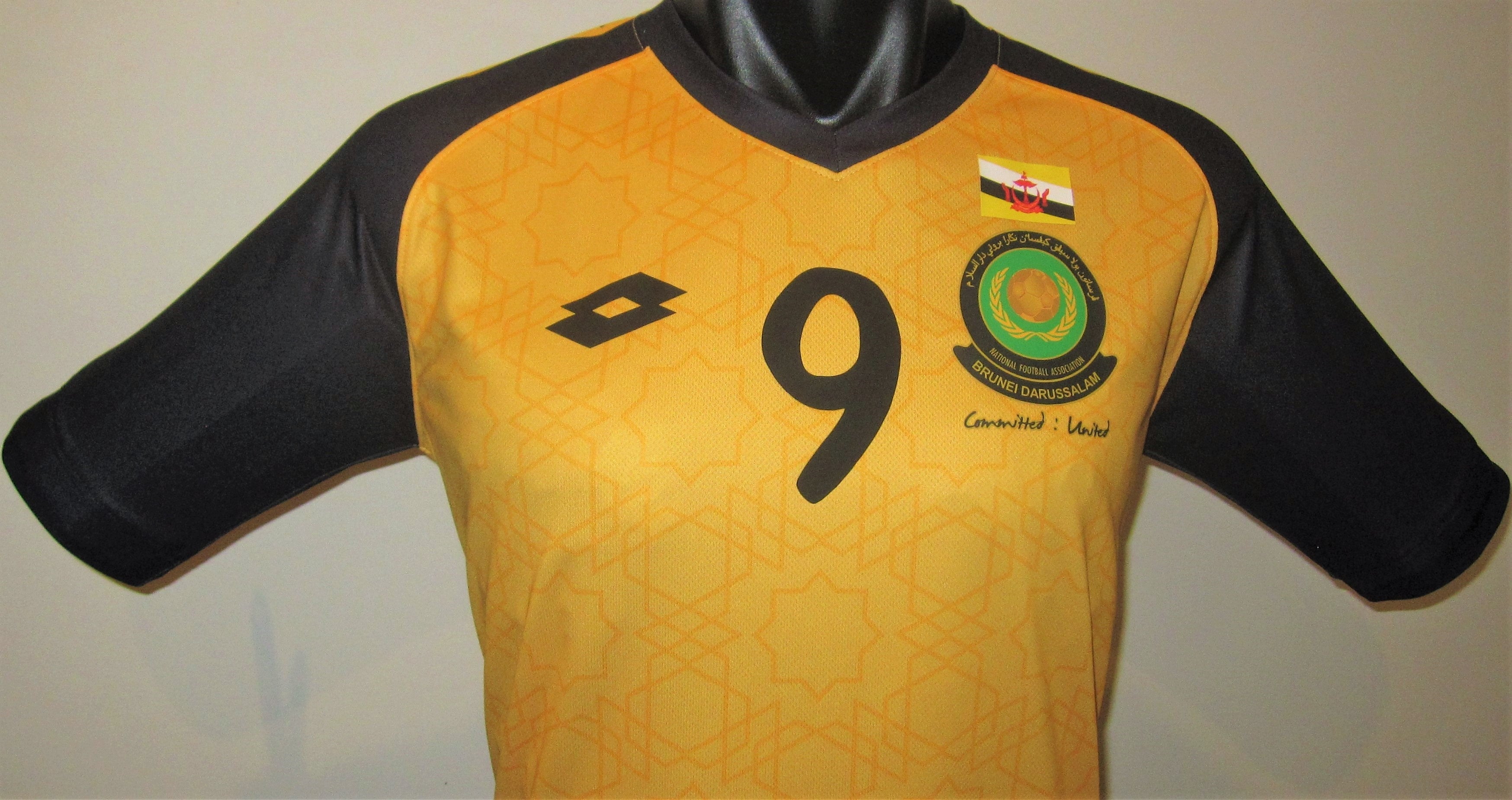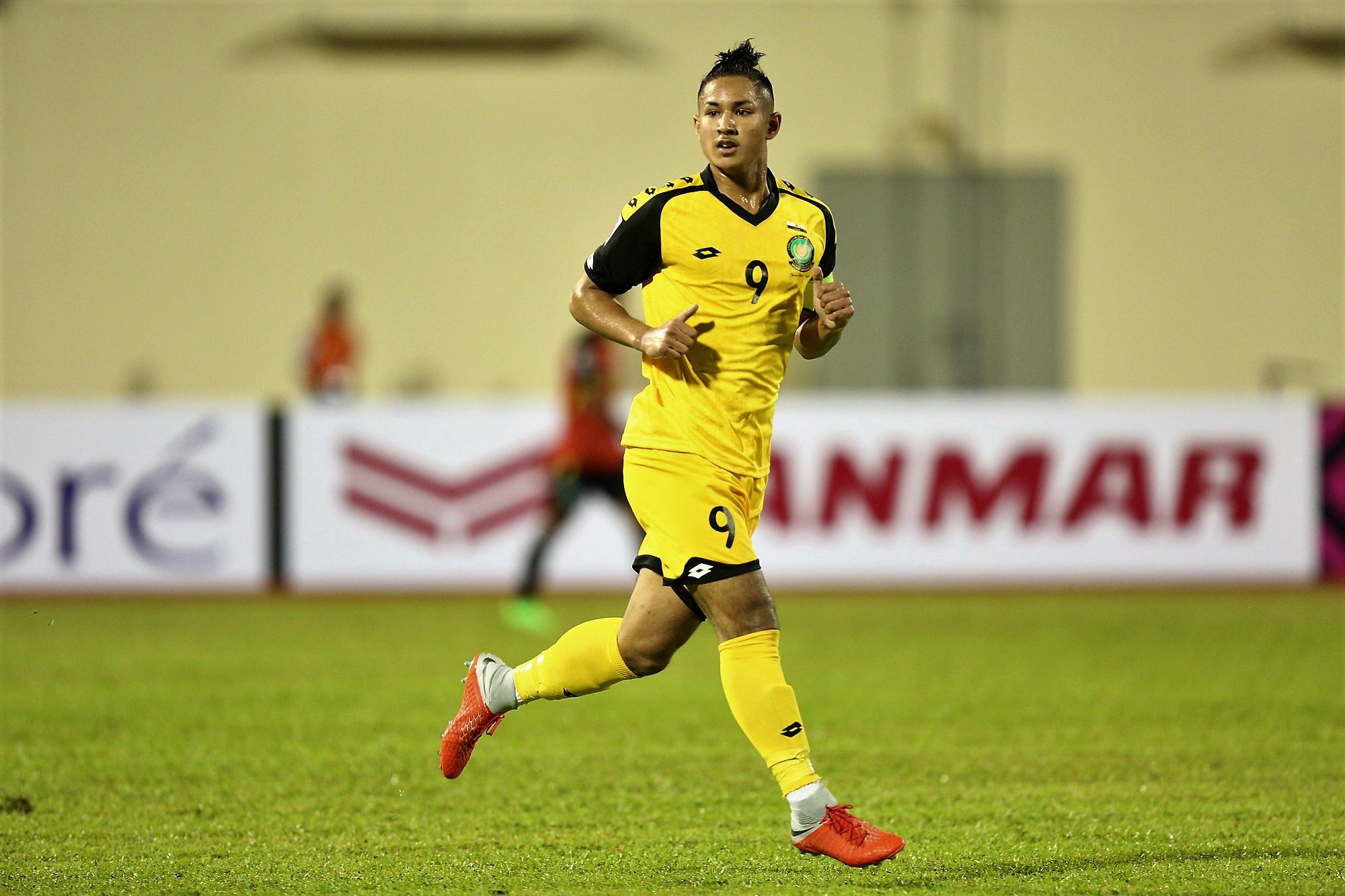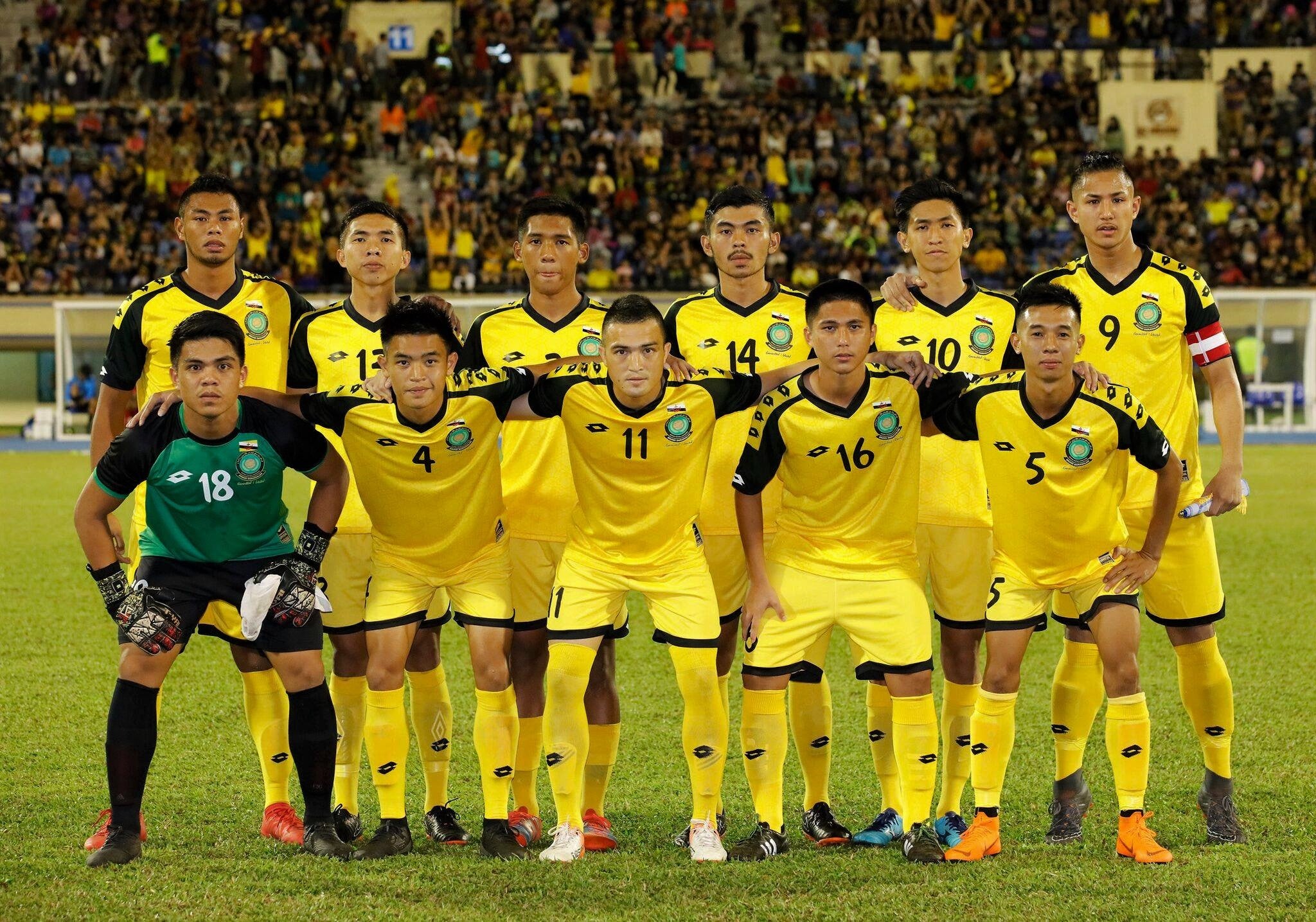 Brunei 2018 Home (FAIQ #9) Jersey/Shirt
This is a Lotto Brunei national team 2018 home jersey featuring the name and number of star midfielder Faiq Bolkiah.
Brunei's experience of international football has been more or less restricted to regional Asian competitions, such as the Southeast Asian Games and the AFF Cup. So far, Brunei has entered the World Cup qualifiers only four times, in 1986, 2002, 2018 and 2022. Despite the vast financial resources of Brunei, their football development has been limited and administrative issues have often hindered major progress, with Brunei being banned by FIFA from 2009-2011 due to government interference in the football association. Their greatest achievement to date was winning the 1999 Malaysian Cup, with a Brunei representative team competing in the Malaysian football system since 1979. After regularly struggling to impact both the league and cup competitions, their success in the 1999 Malaysian Cup was a huge shock. Brunei's final season in the Malaysia competitions was in 2005 and since then DPMM FC, the strongest club in Brunei has competed in Singapore's S-League, winning 2 league titles before returning to the Brunei Premier League in 2021.
Faiq Bolkiah is perhaps best known as the world's richest footballer, and although he has made limited first-team appearances throughout his career, his status as the nephew of the Sultan of Brunei makes him a unique figure in world football. The 24-year-old spent much of his childhood in the United Kingdom and was signed to the youth teams of Southampton, Chelsea and Leicester City, never making a senior appearance for any of these clubs. In 2020, he signed with Portuguese Primeira Liga club Marítimo, however only managed to play three matches for their B team before moving to Thai giants Chonburi in 2021, where he has finally started to appear regularly for their first team. Despite being Brunei's highest-profile player, Faiq has just 6 caps for the national team, with his most recent appearance coming in 2018. When he does play for Brunei, he has been selected as captain, even when making his debut as an 18-year-old in 2016.