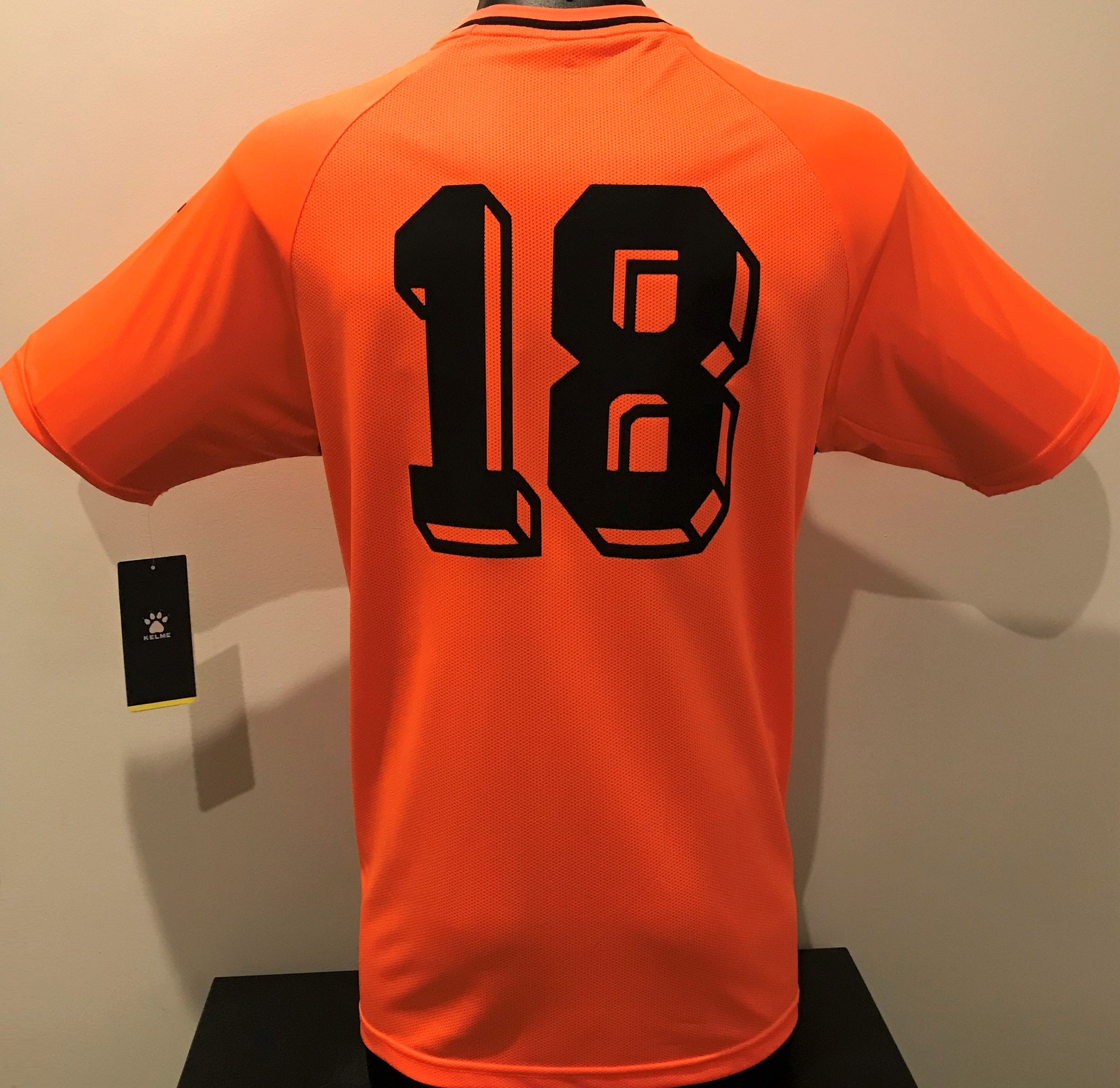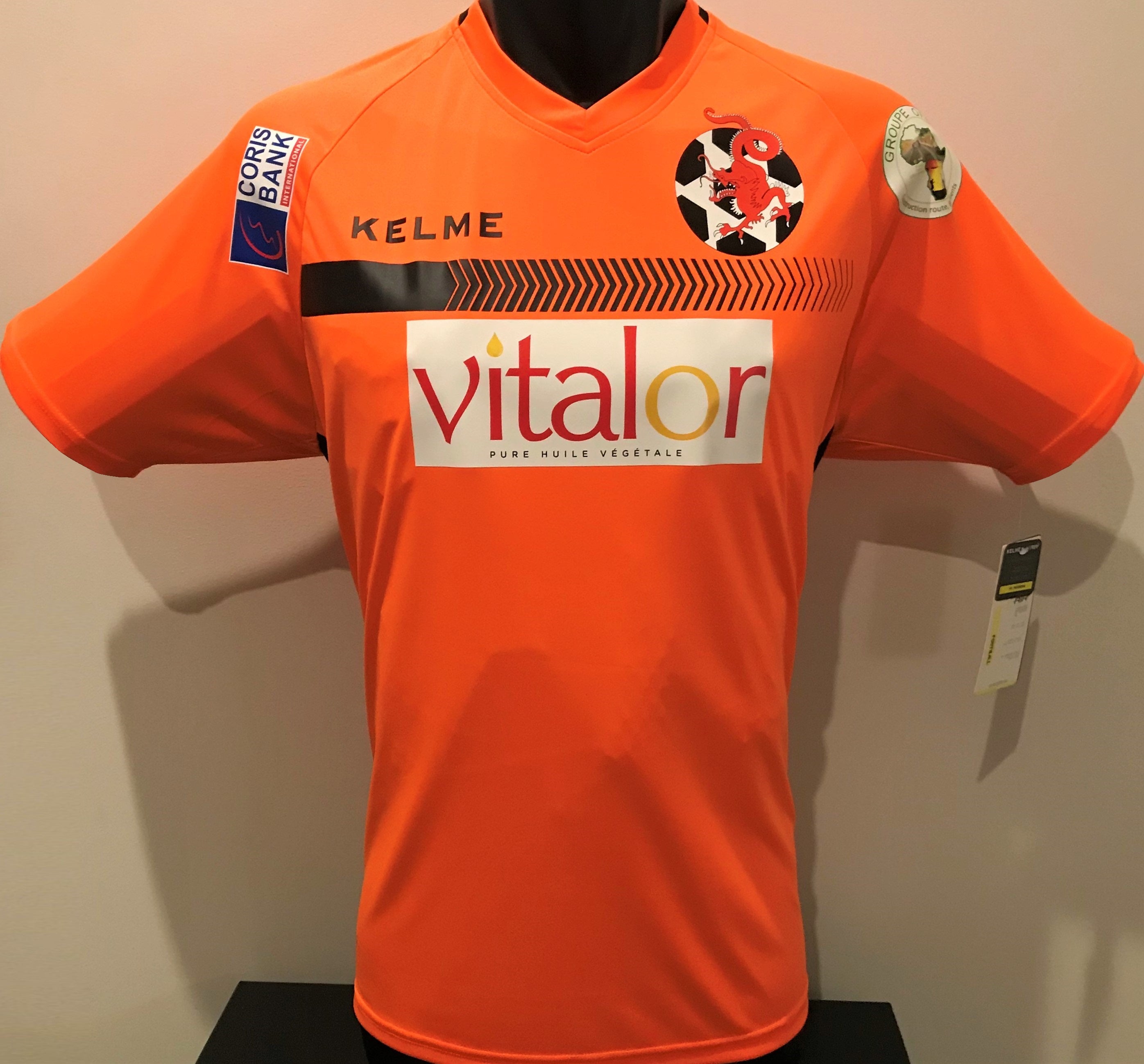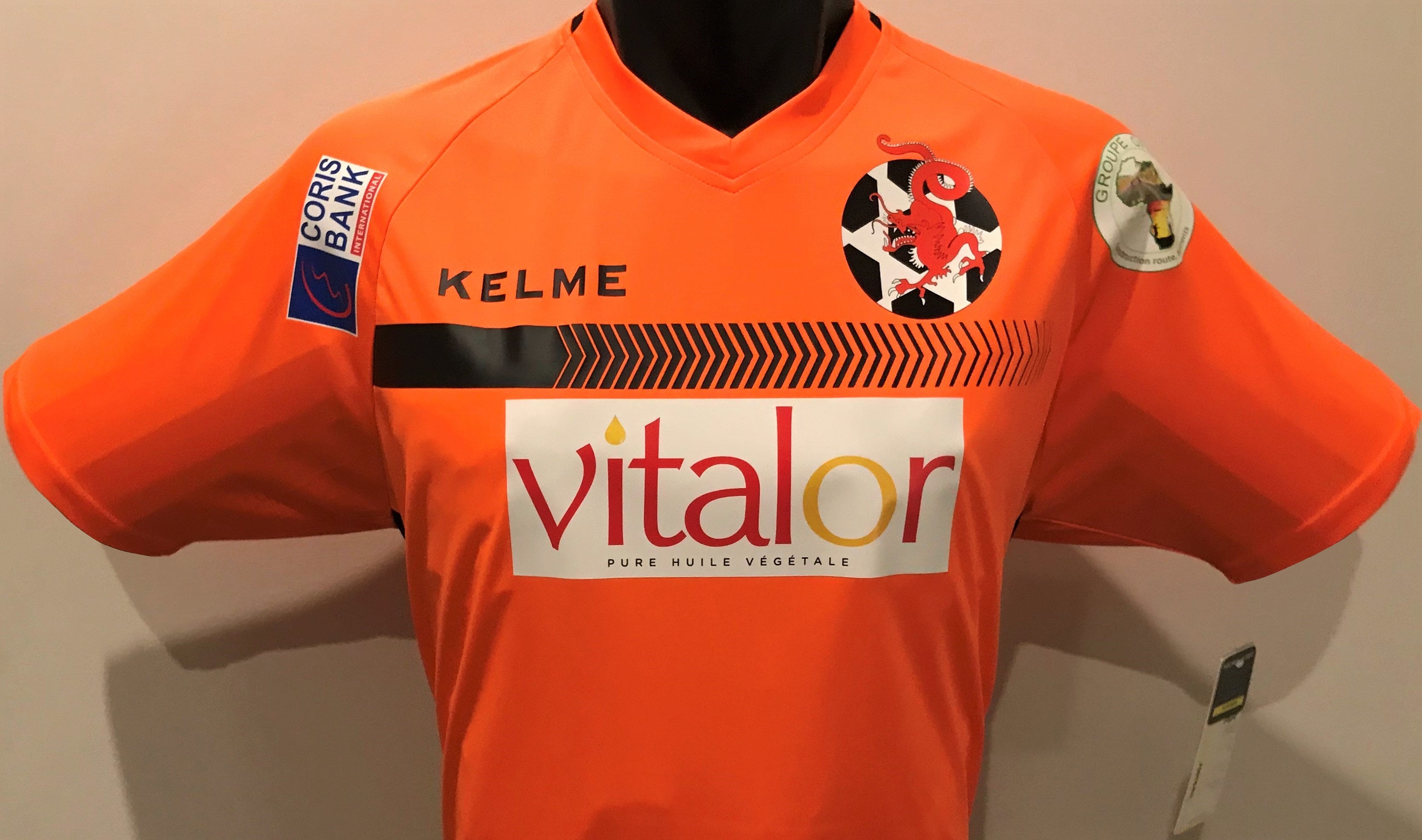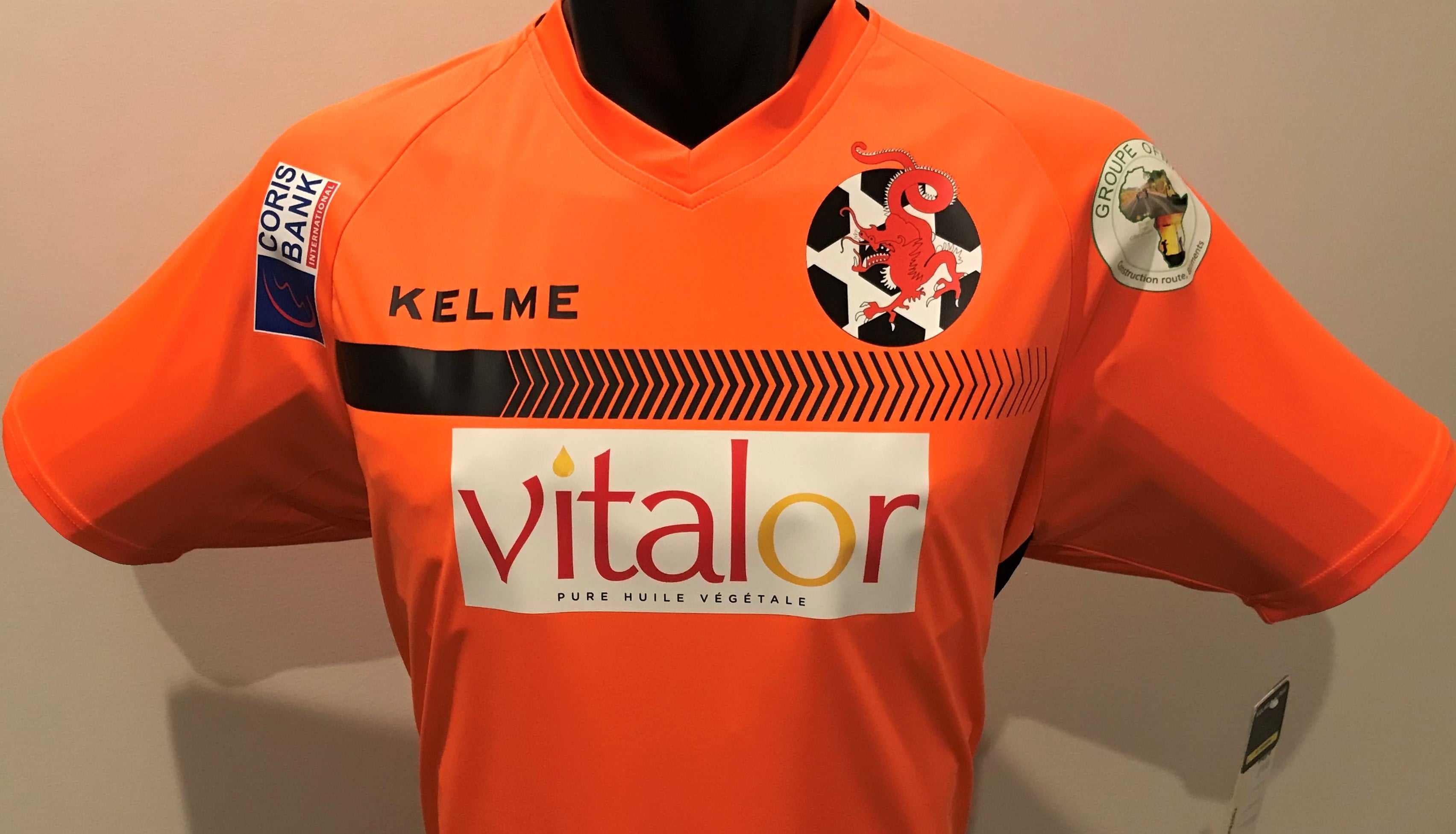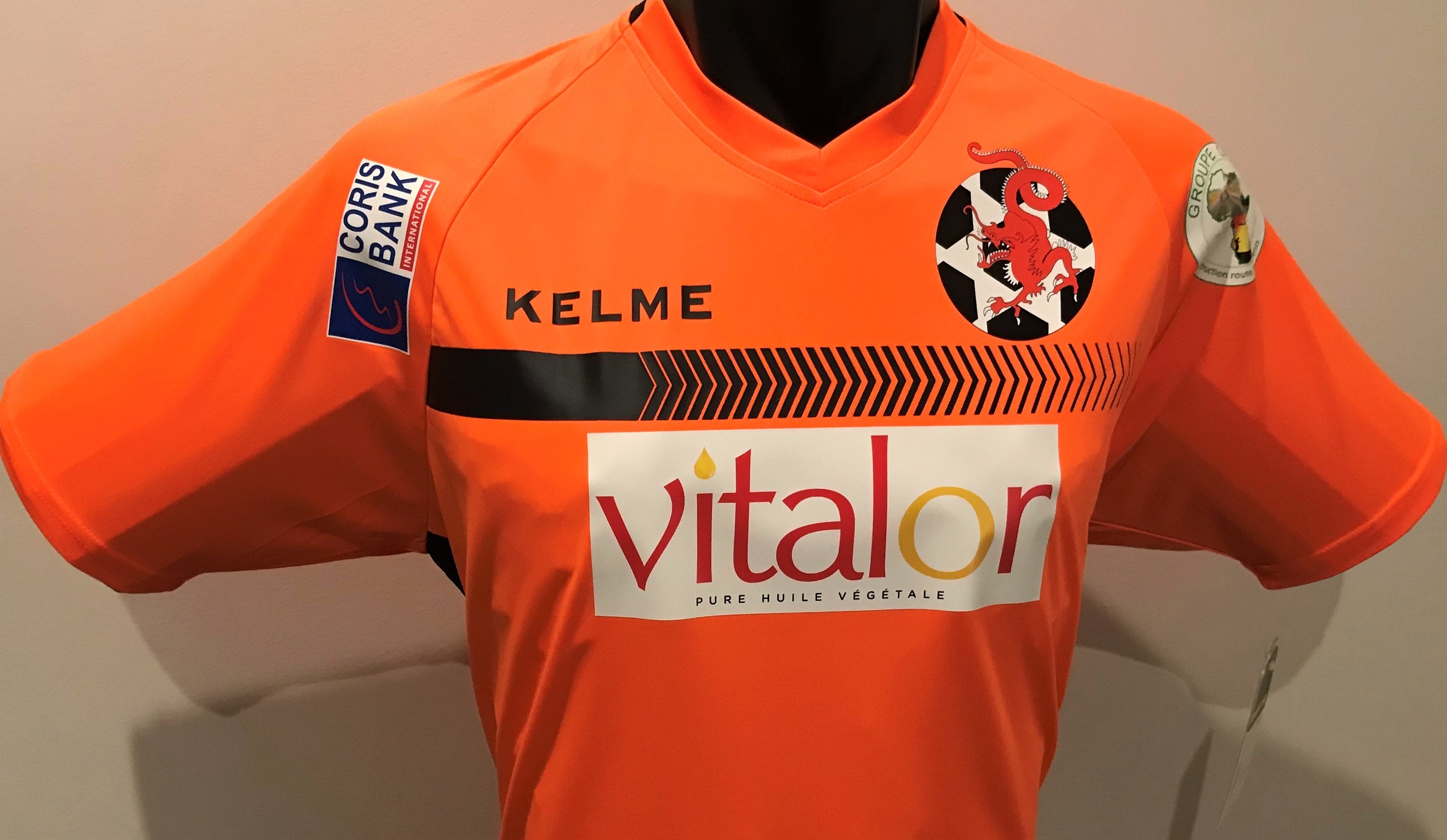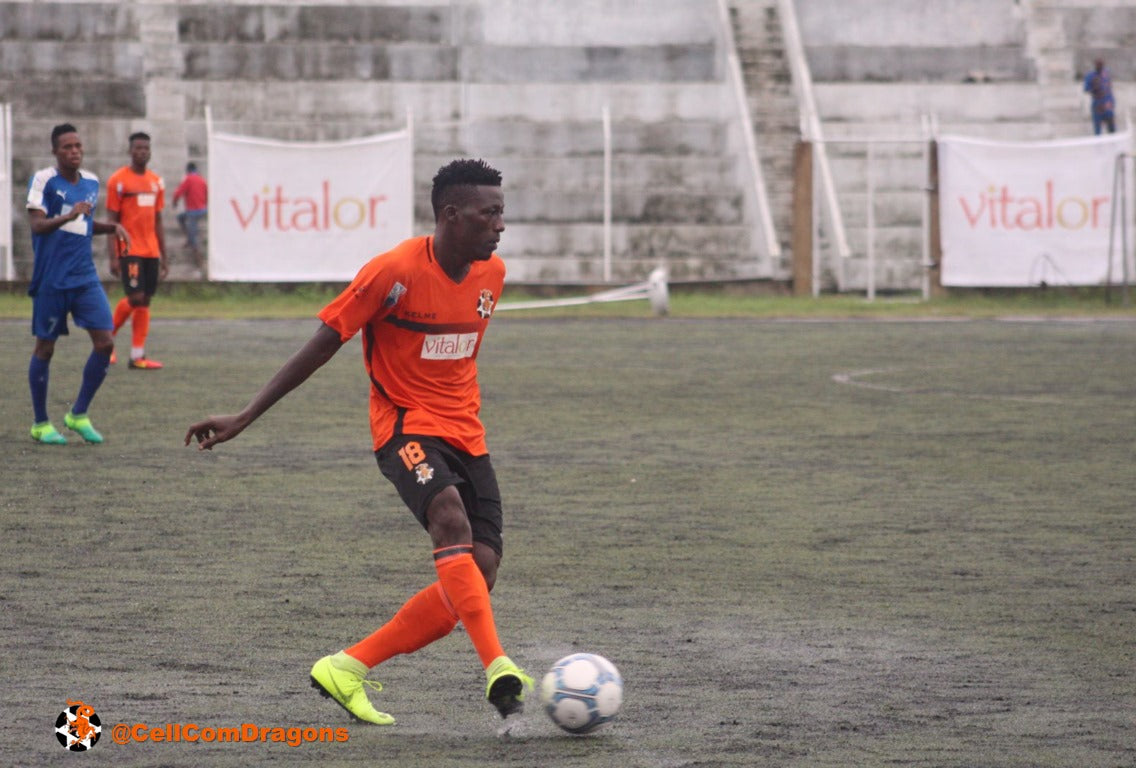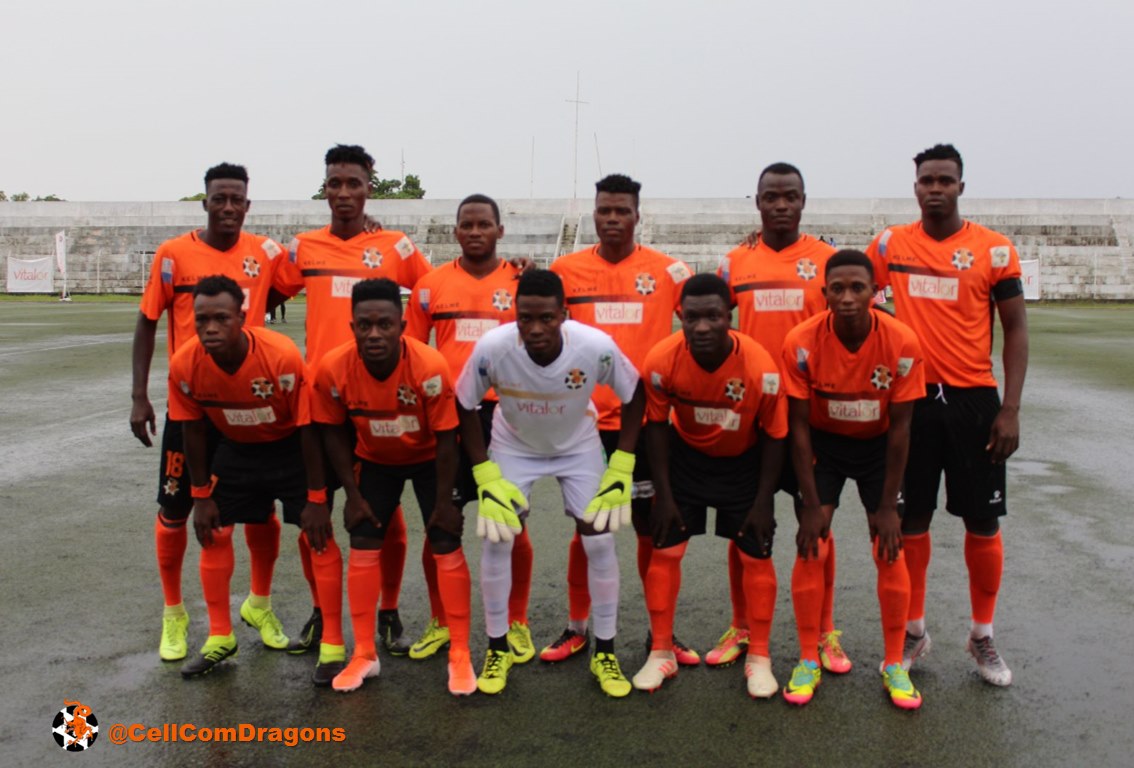 AS Dragons FC de l'Ouémé 2020-21 Home (#18- FASSASSI) Jersey/Shirt
This is a Kelme AS Dragons FC de l'Ouémé 2020-21 home jersey featuring the number of star midfielder Djamal Fassassi.
AS Dragons FC de l'Ouémé compete in Benin's Championnat National and are based in the capital city of Porto-Novo. AS Dragons are one of Benin's most successful clubs and were a founding member of the Championnat National du Bénin when the first season was held in 1969. The club has won a record 12 league titles, comfortably ahead of Buffles du Borgou FC, who are second on the list with 5 league titles to their name. AS Dragons have also won the Coupe du Bénin 6 times, including their most recent title in 2011. Their golden era was throughout the 1980s and 90s, with Ghanaian legend Abedi Pele playing for the club in the 1984, becoming arguably the highest-profile player to ever compete in the Championnat National du Bénin. AS Dragons have been less successful in recent decades and has not won the league title since 2003, however performed strongly in the 2021 league season, finishing in 3rd place.
Djamal Fassassi is the highest-profile member of the AS Dragons squad and the veteran midfielder has played a key role in the clubs' recent resurgence. Fassassi began his senior club career in 2007 with ASOS Porto-Novo and later joined AS Dragons for the 2009-10 season. He then moved for fellow Porto-Novo based club USS Kraké in 2010 before signing with Gabonese club CMS Libreville, where he played from 2012-2019. After CMS won their breakthrough league title in the 2018-19 season, Fassasi returned to Benin and joined AS Dragons for his second stint at the club. The 32-year-old has won 2 caps for the Benin national team, which is usually comprised of predominantly European-based players, in 2010 & 2011 during Benin's 2012 Africa Cup of Nations qualifying campaign.