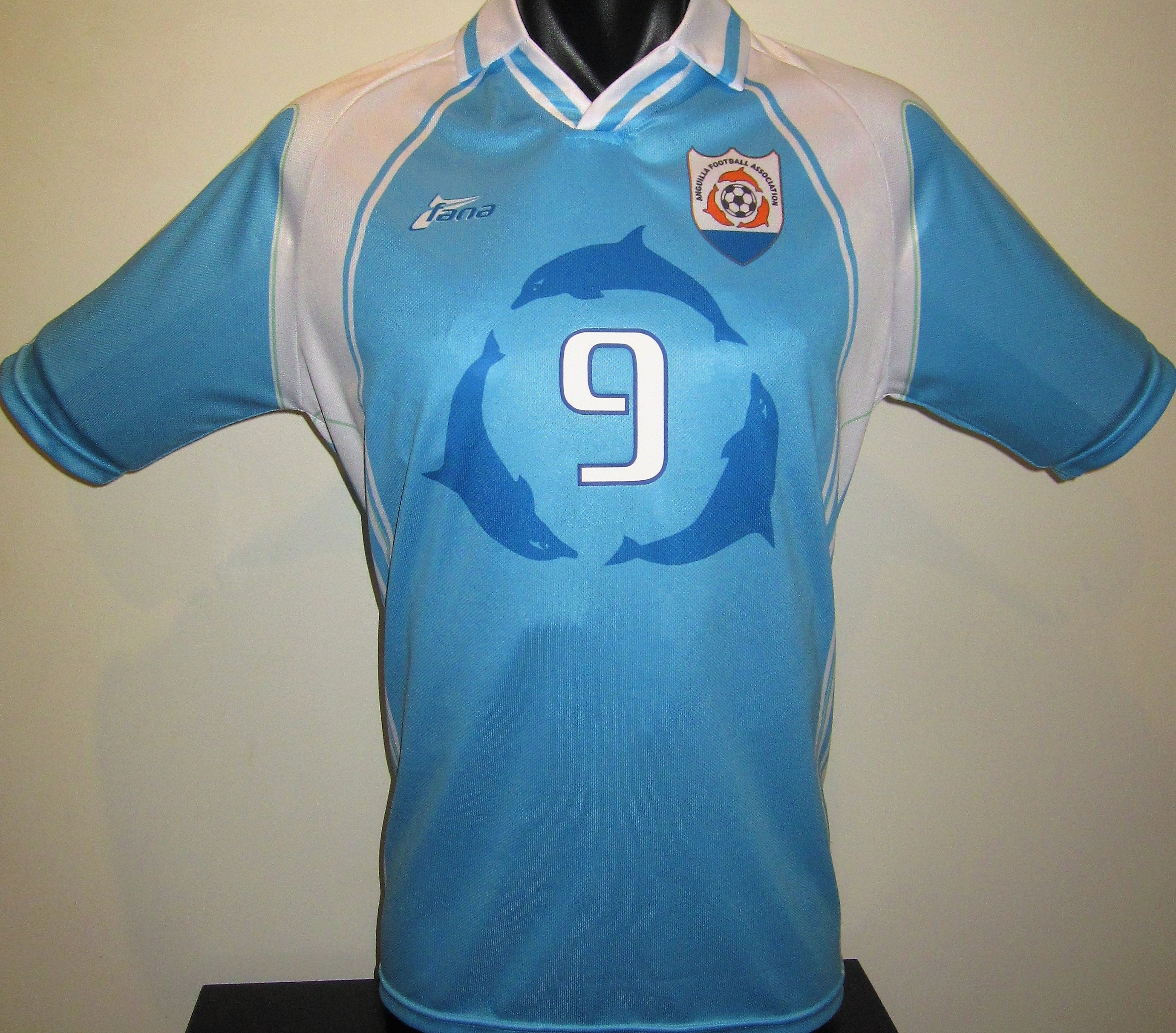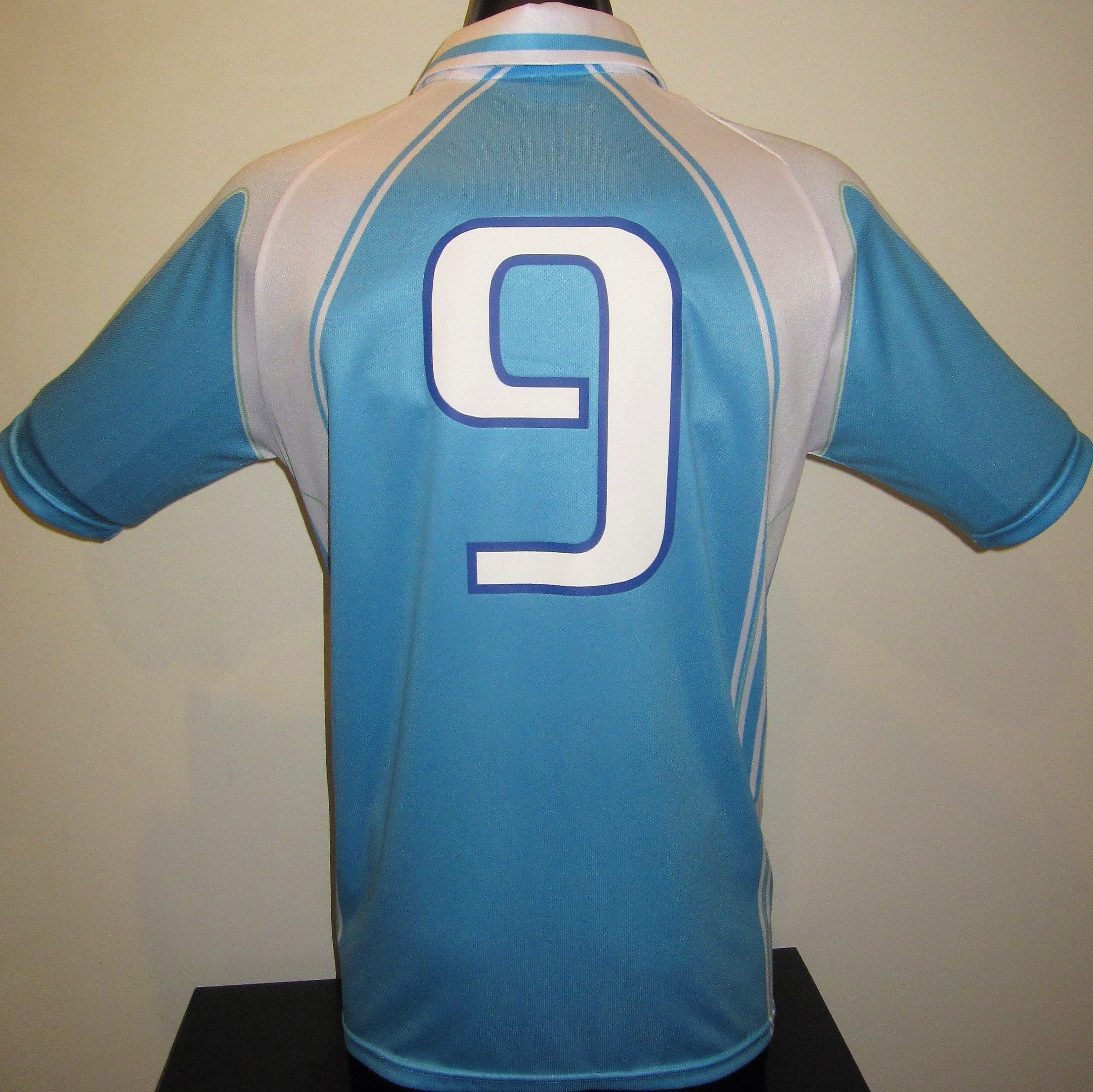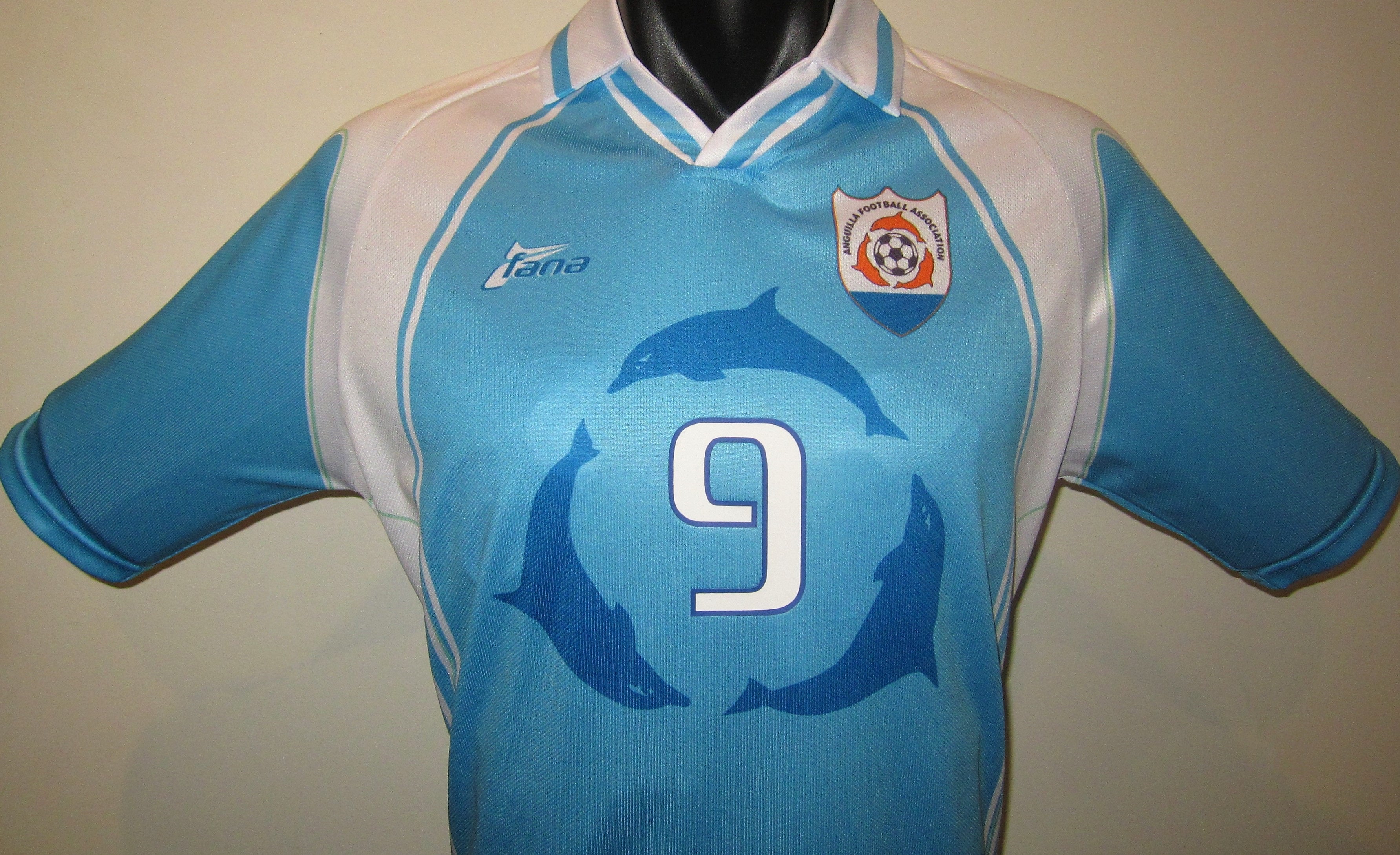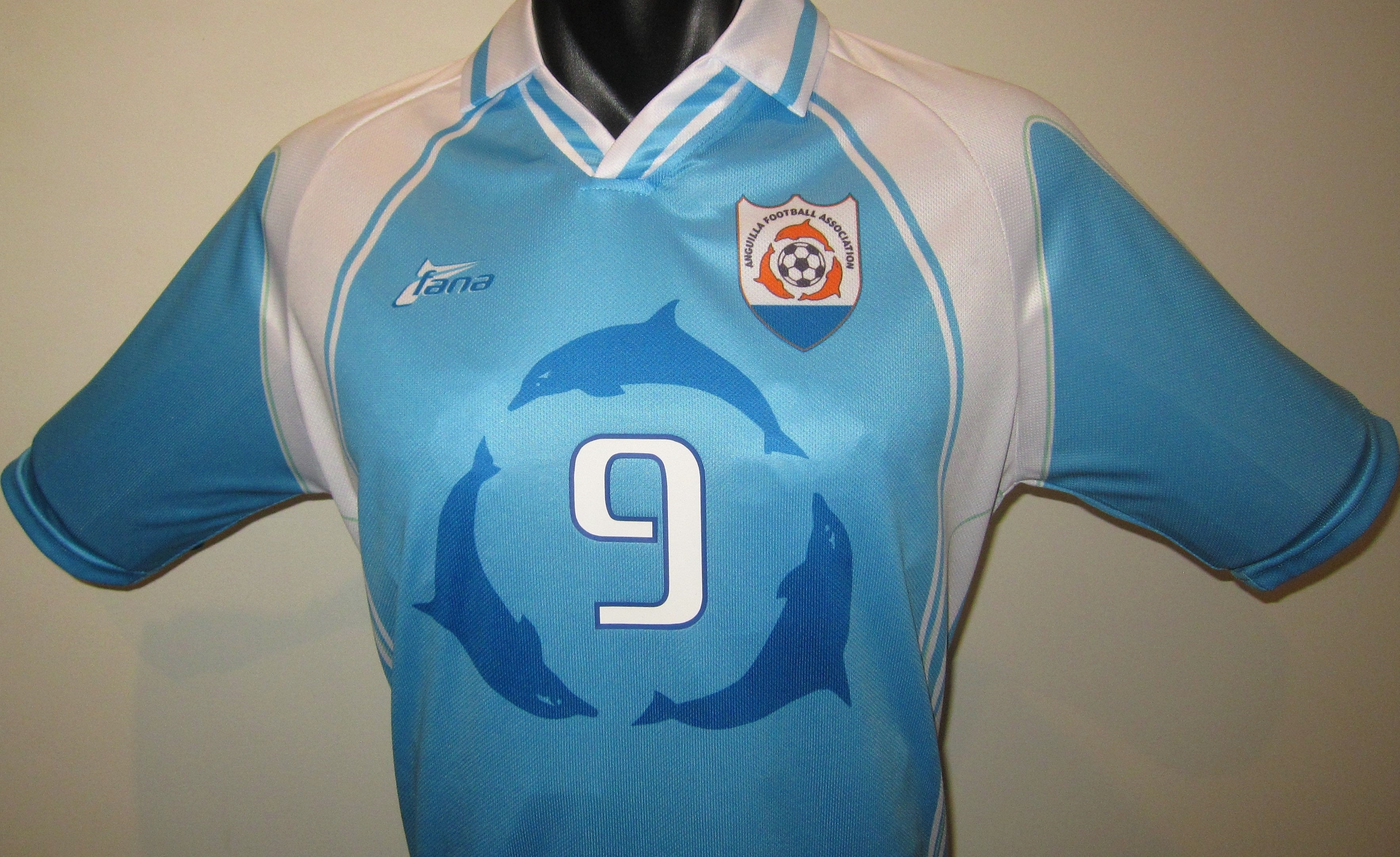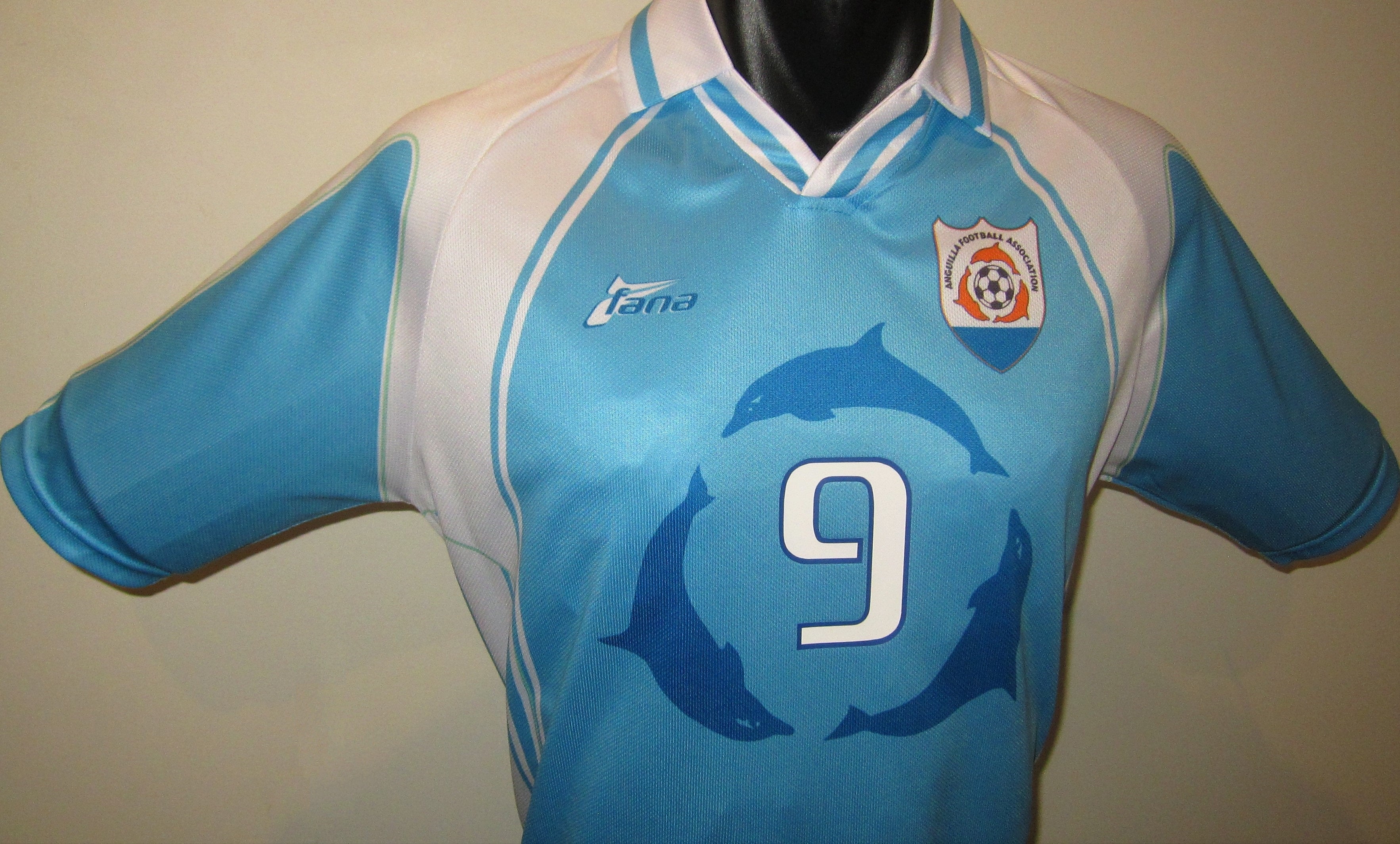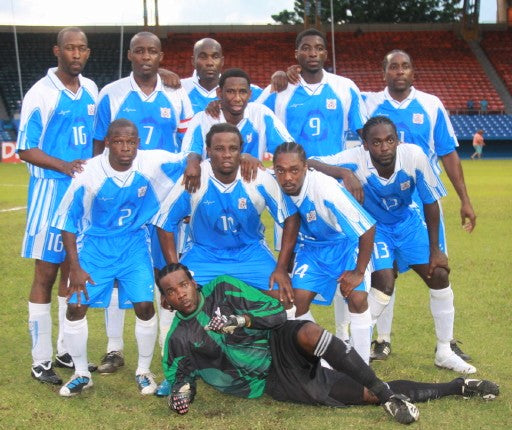 Anguilla 2015-17 Home (#9- ROGERS)
This is a Fana Sports Anguilla national team 2015-17 home jersey featuring the number of star striker Glenville Rogers.
Anguilla are one of the world's weaker national teams and are consistently amongst the lowest ranked teams in the FIFA rankings. However, given they are one of FIFA's smallest member associations with a population of just under 15,000, they are surprisingly competitive against their far larger neighbours, with fairly decent results in recent years. If Anguilla can maintain their competitiveness and continue to draw upon UK-based players with Anguillan heritage, it is likely that improvements will continue.
Glenville Rogers has been a mainstay in the Anguilla national team squad since debuting in 2008 and the veteran has scored 2 goals in his 18 international appearances. The 39-year-old has spent the majority of his career playing in the domestic league in Anguilla, except for a spell in Saint Martin with FC Concordia, and is now playing for reigning Anguillan AFA League champions Doc's United FC.