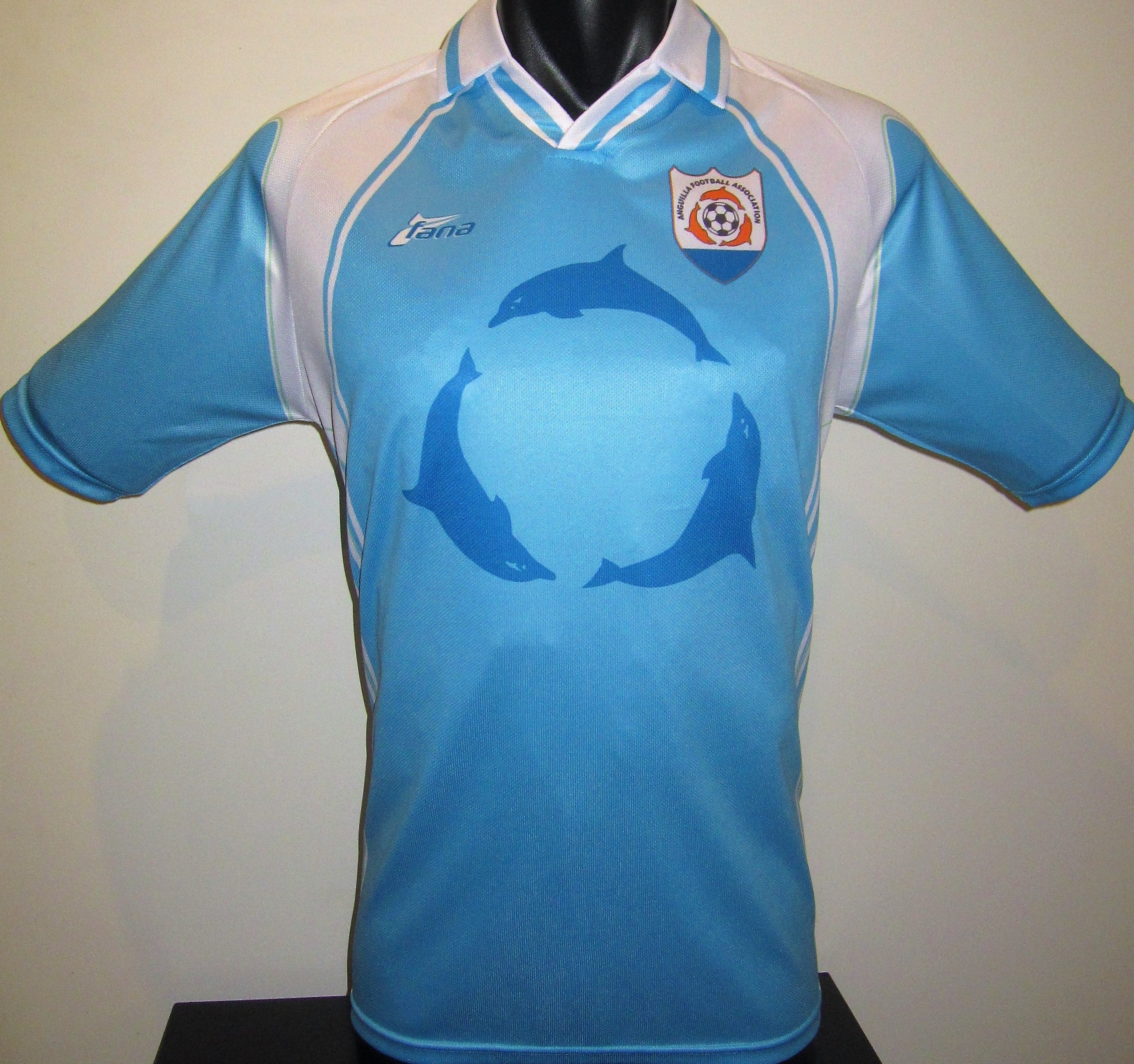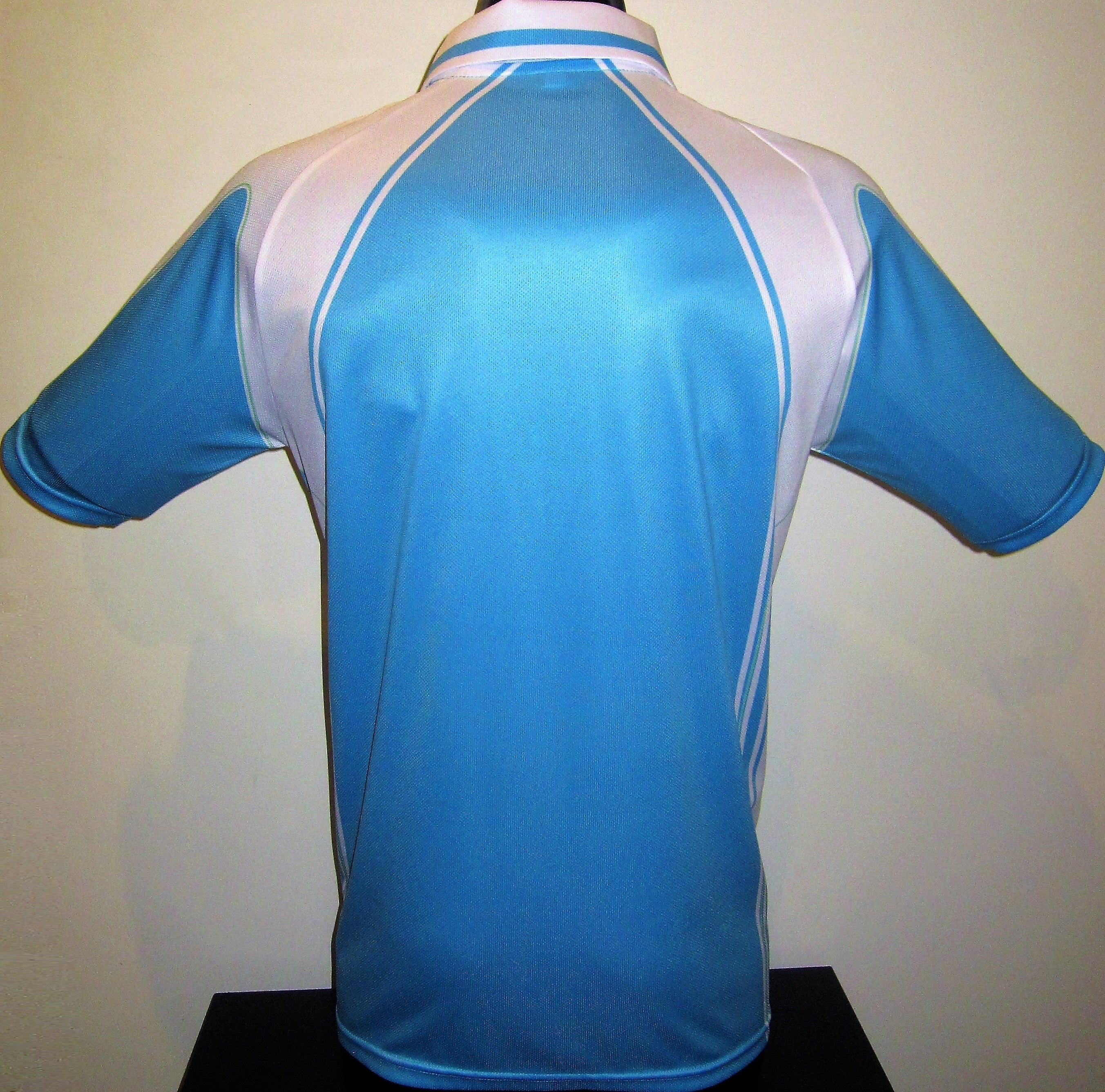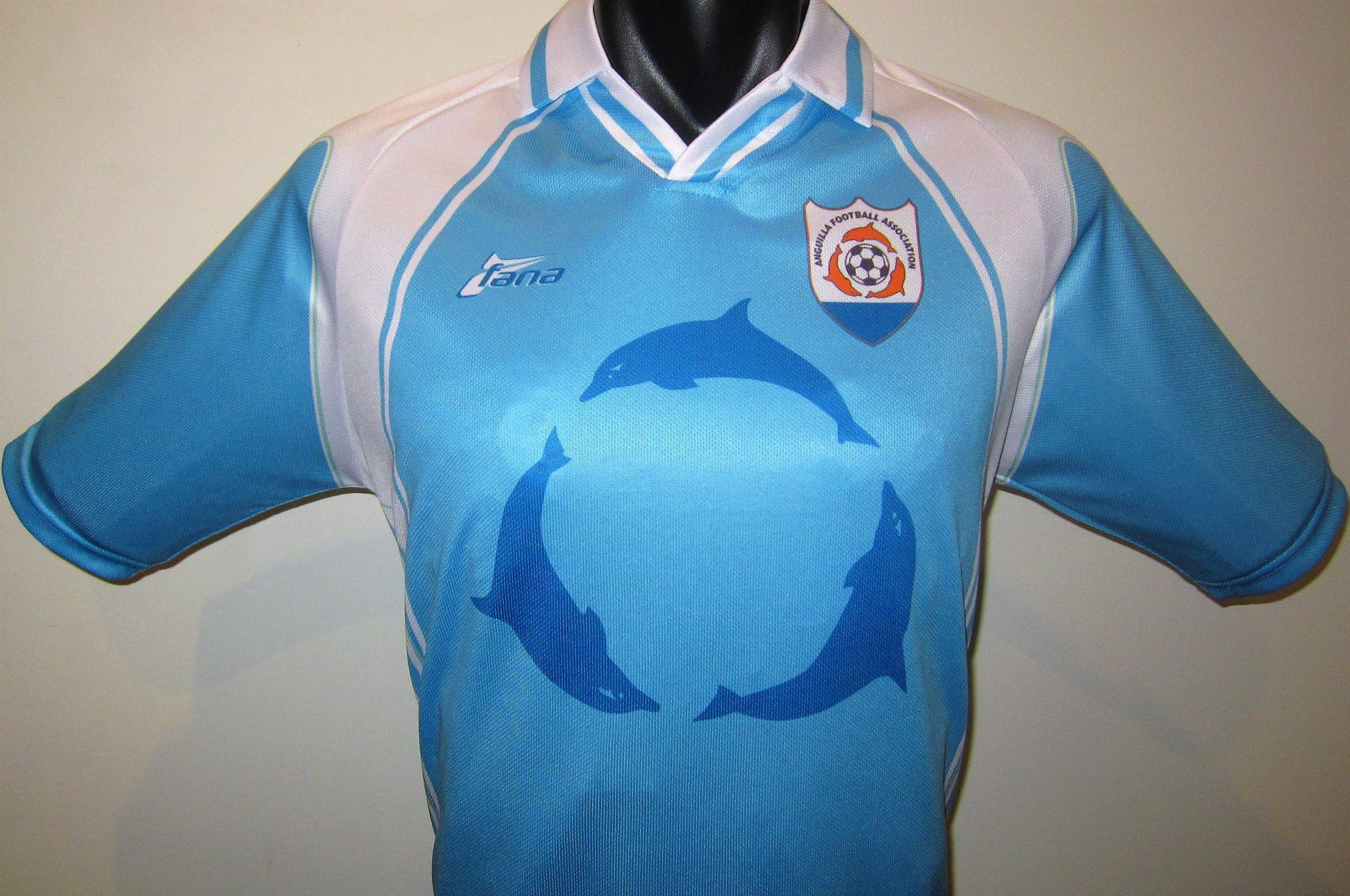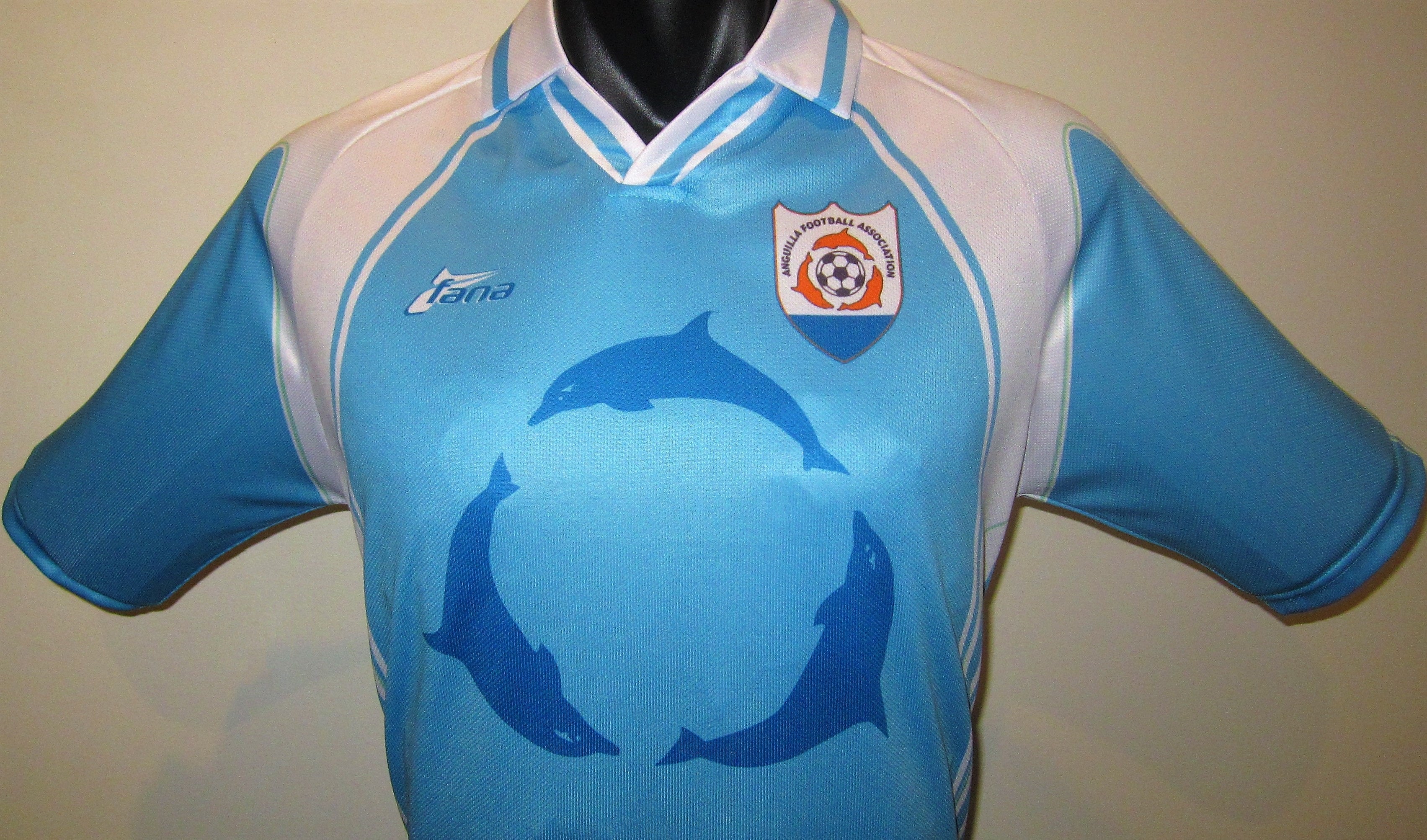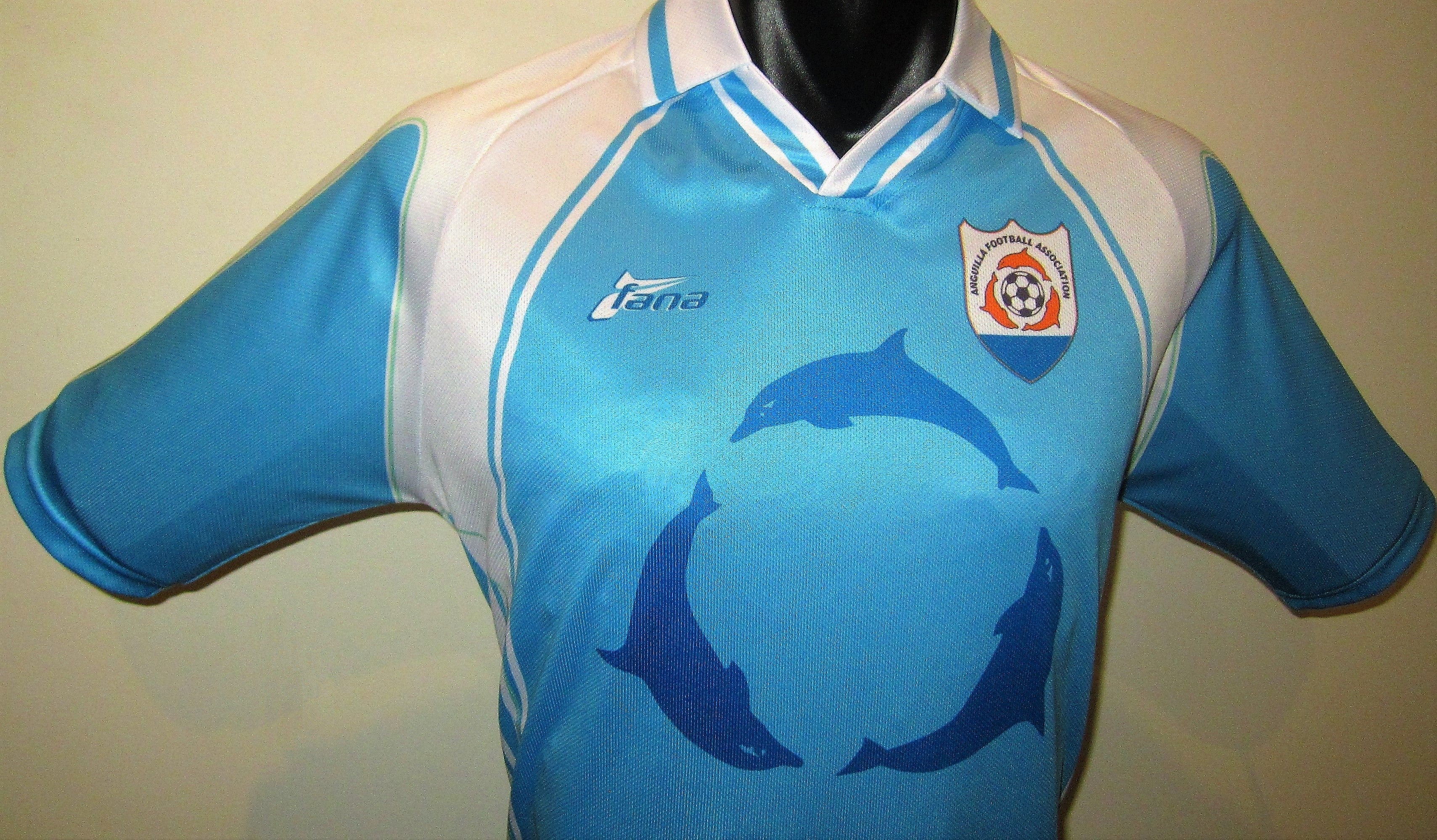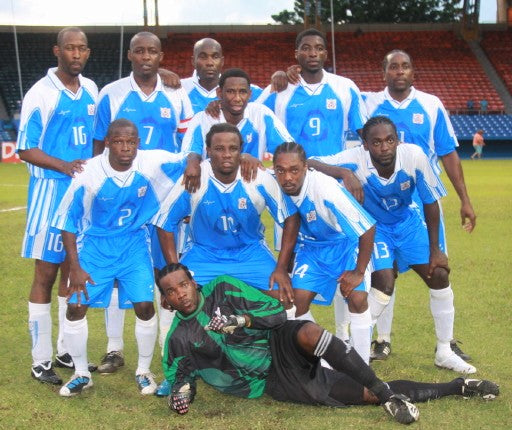 Anguilla 2015-17 Home
This is a Fana Sports Anguilla national team home jersey as worn by the 'Soccer Dolphins' throughout the 2015-17 period.
Anguilla are one of the world's weaker national teams and are consistently amongst the lowest ranked teams in the FIFA rankings. However, given they are one of FIFA's smallest member associations with a population of just under 15,000, they are surprisingly competitive against their far larger neighbours, with fairly decent results in recent years. If Anguilla can maintain their competitiveness and continue to draw upon UK-based players with Anguillan heritage, it is likely that improvements will continue.