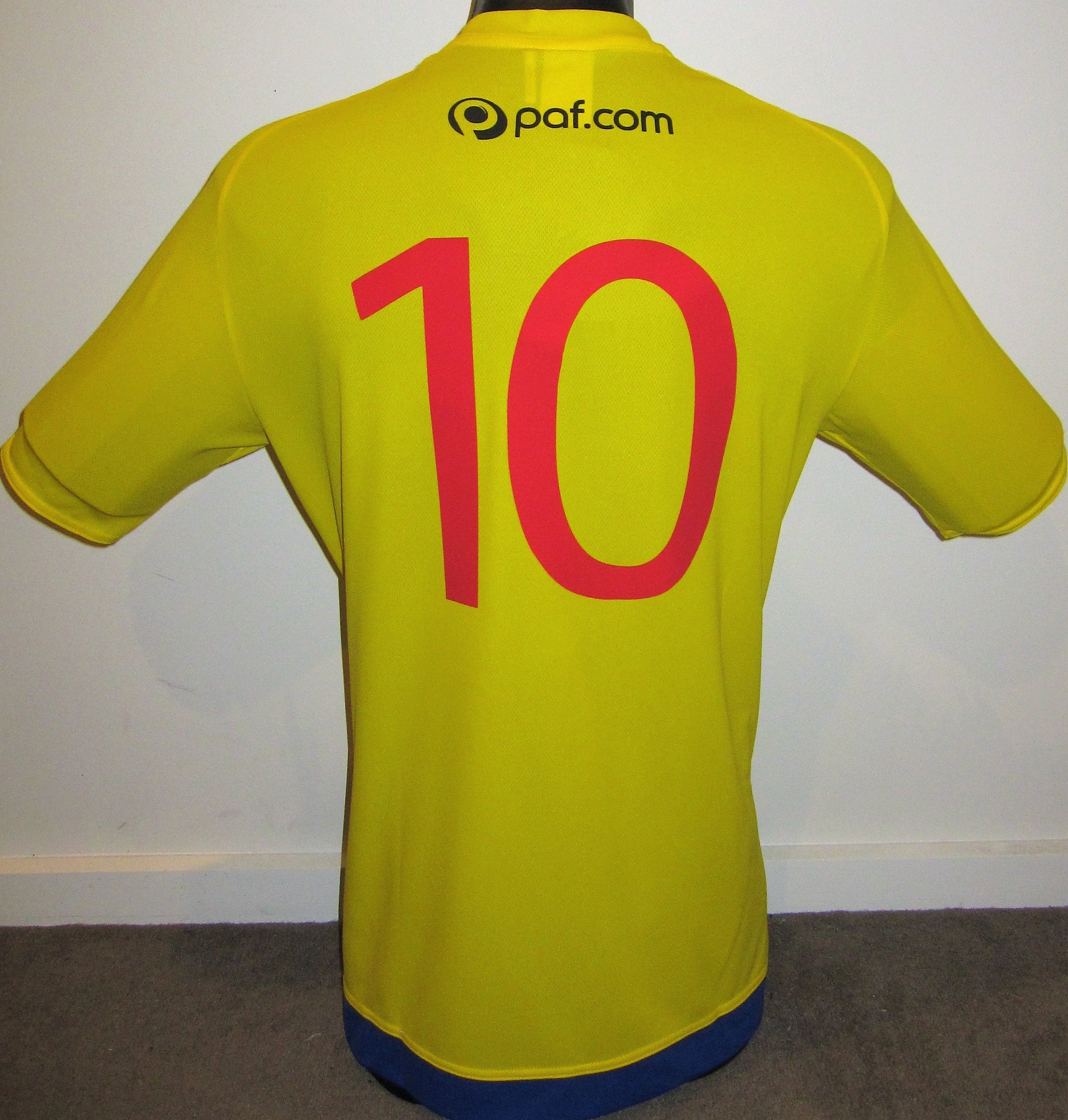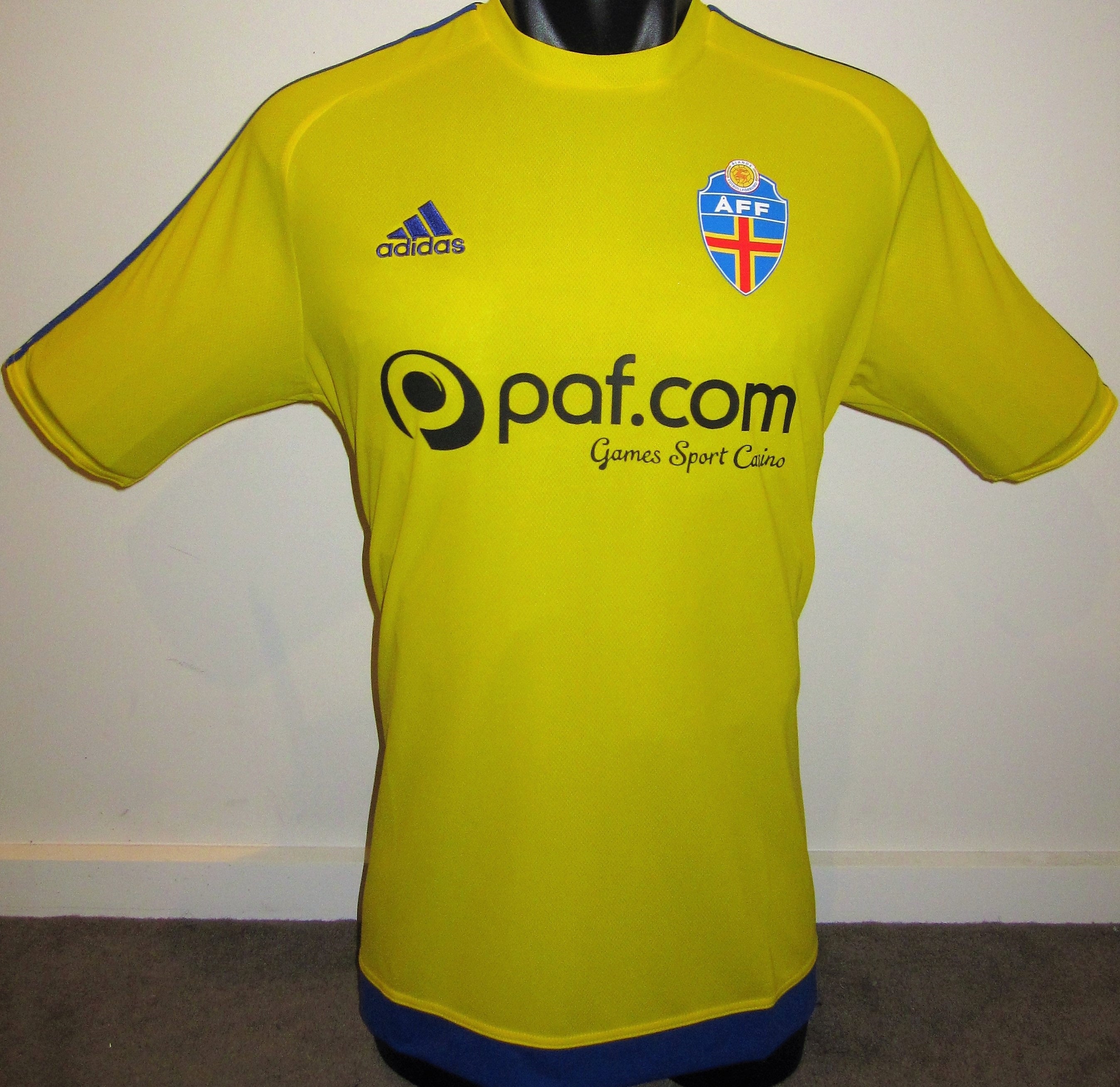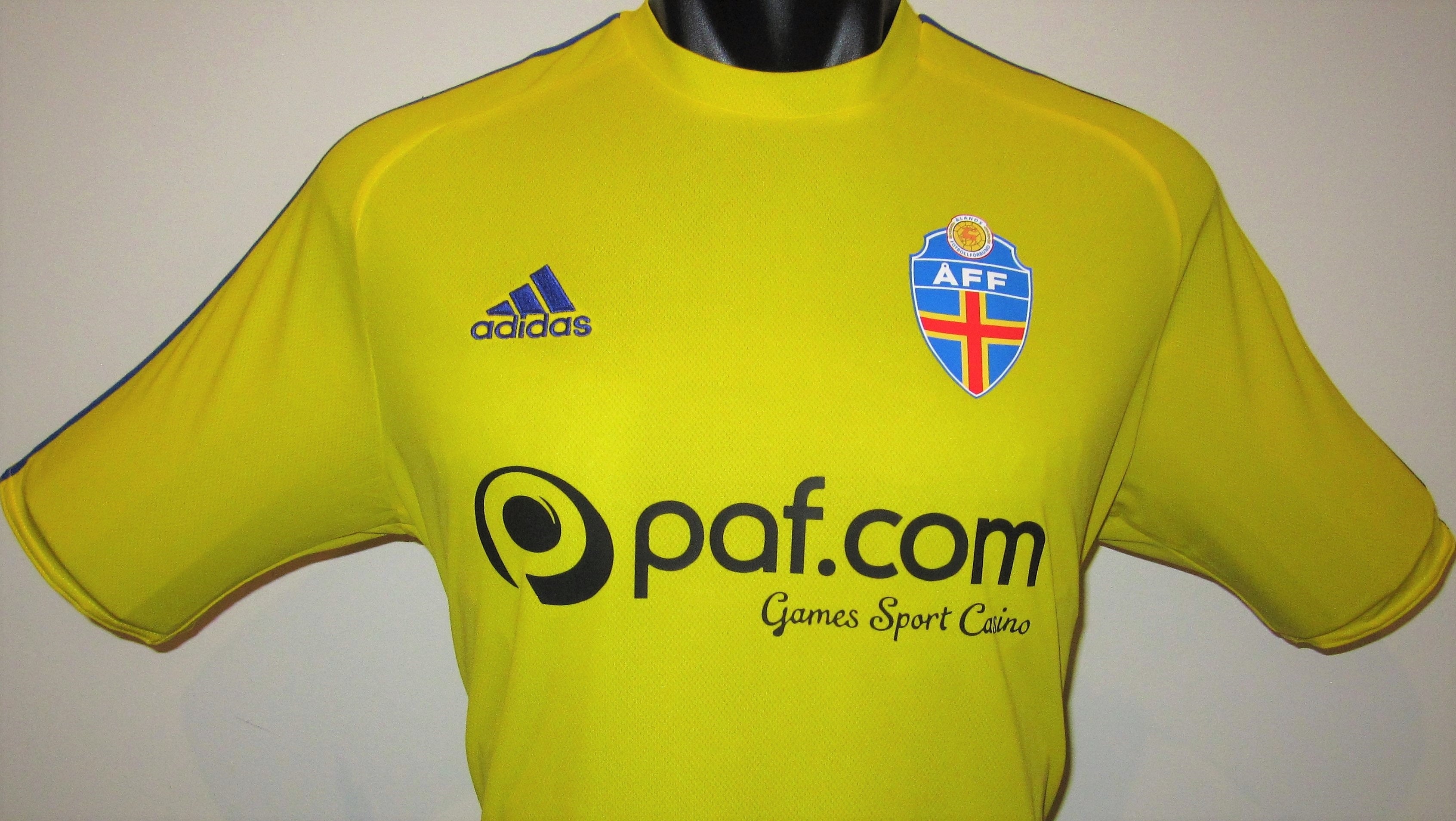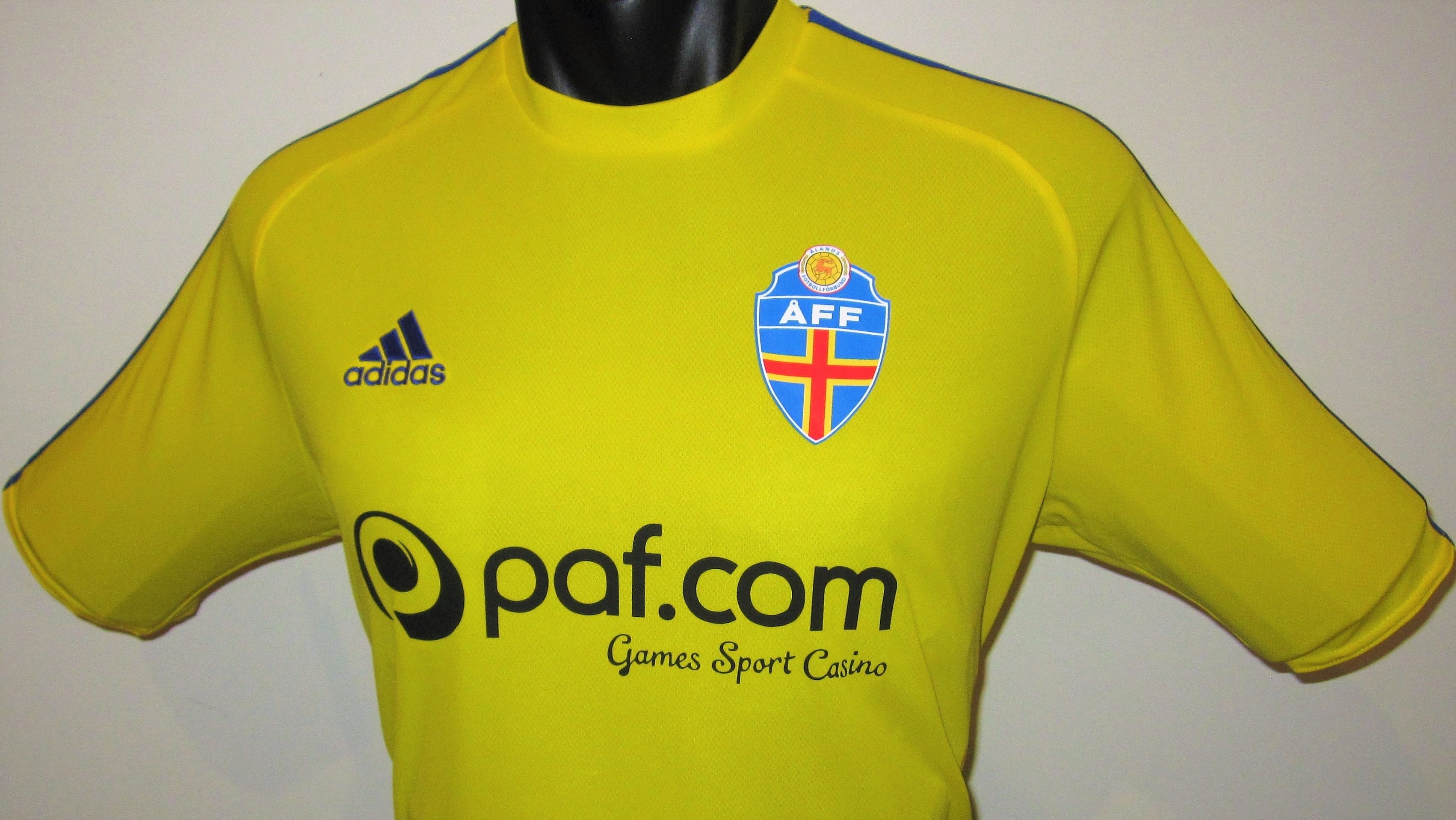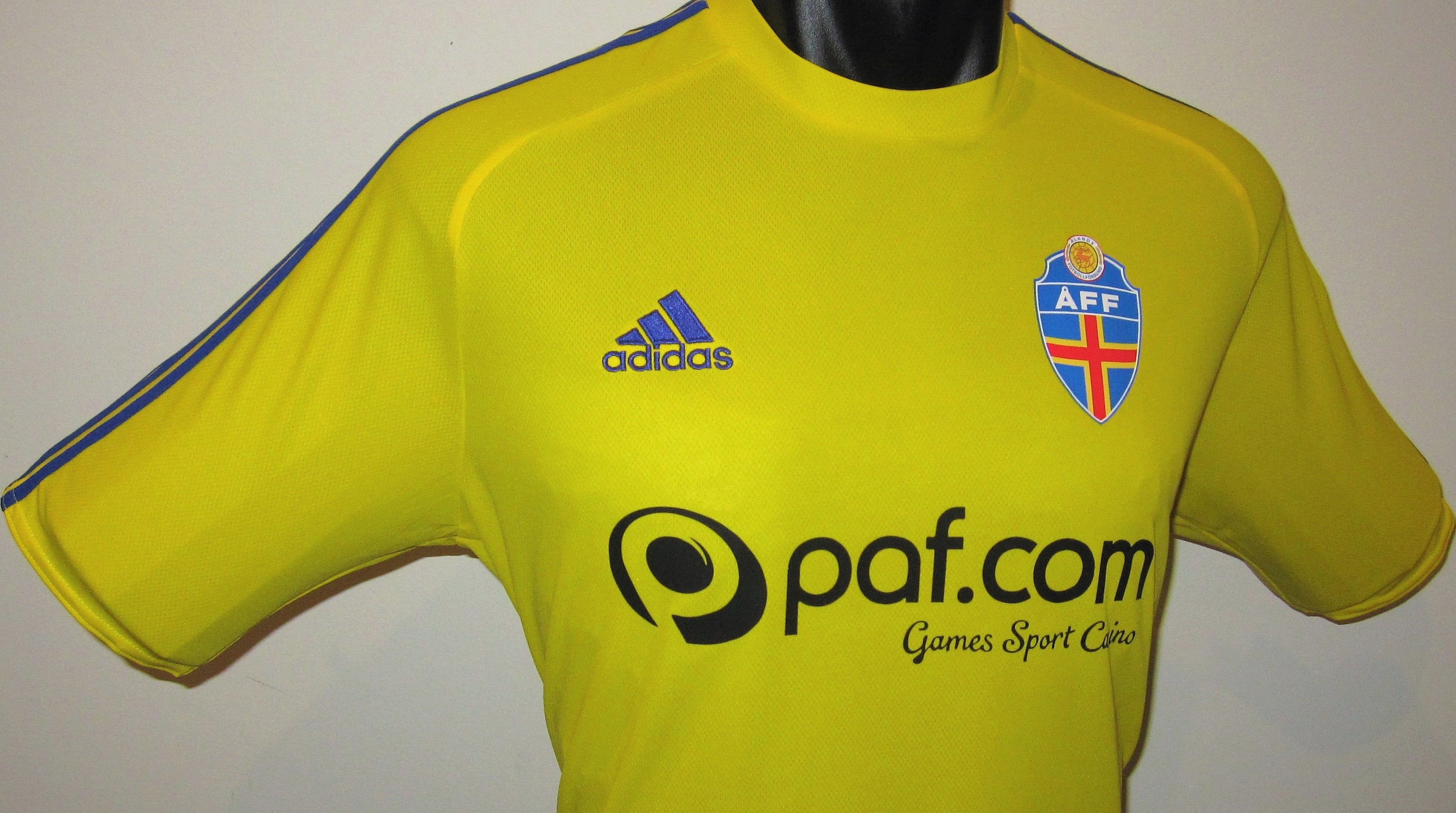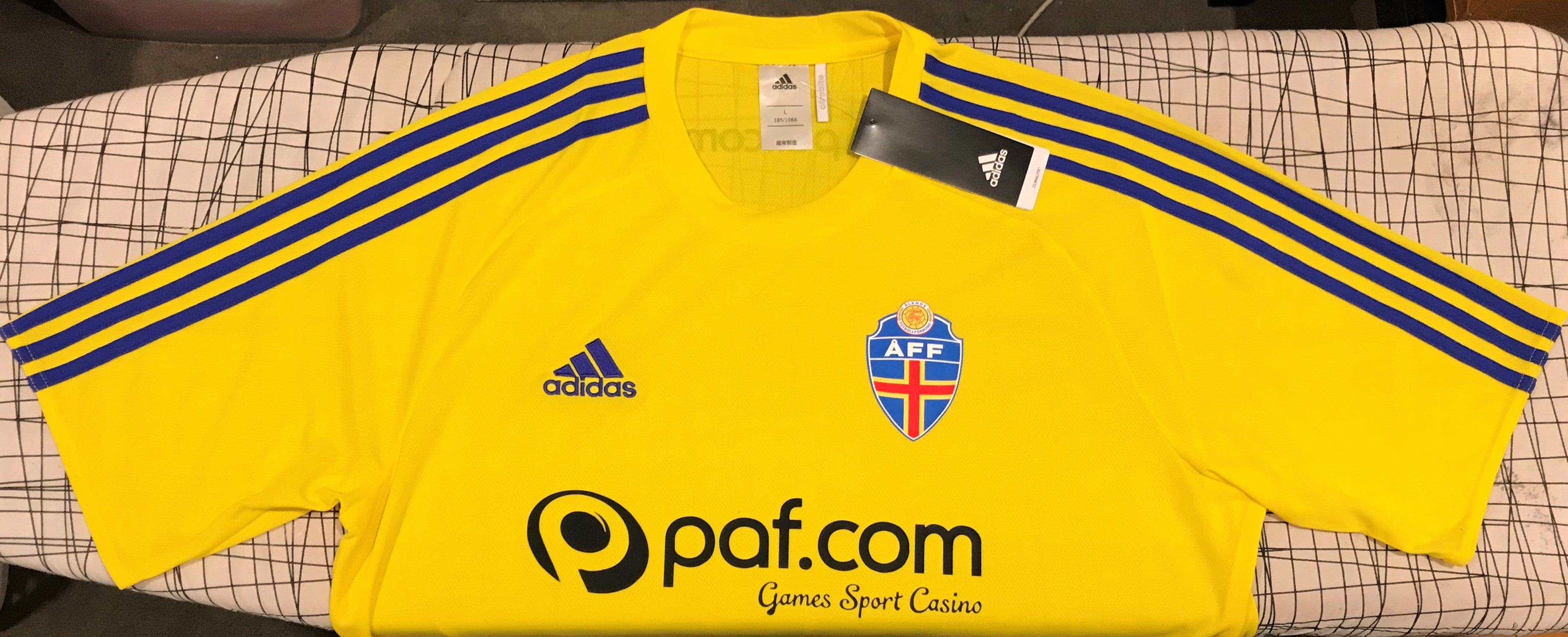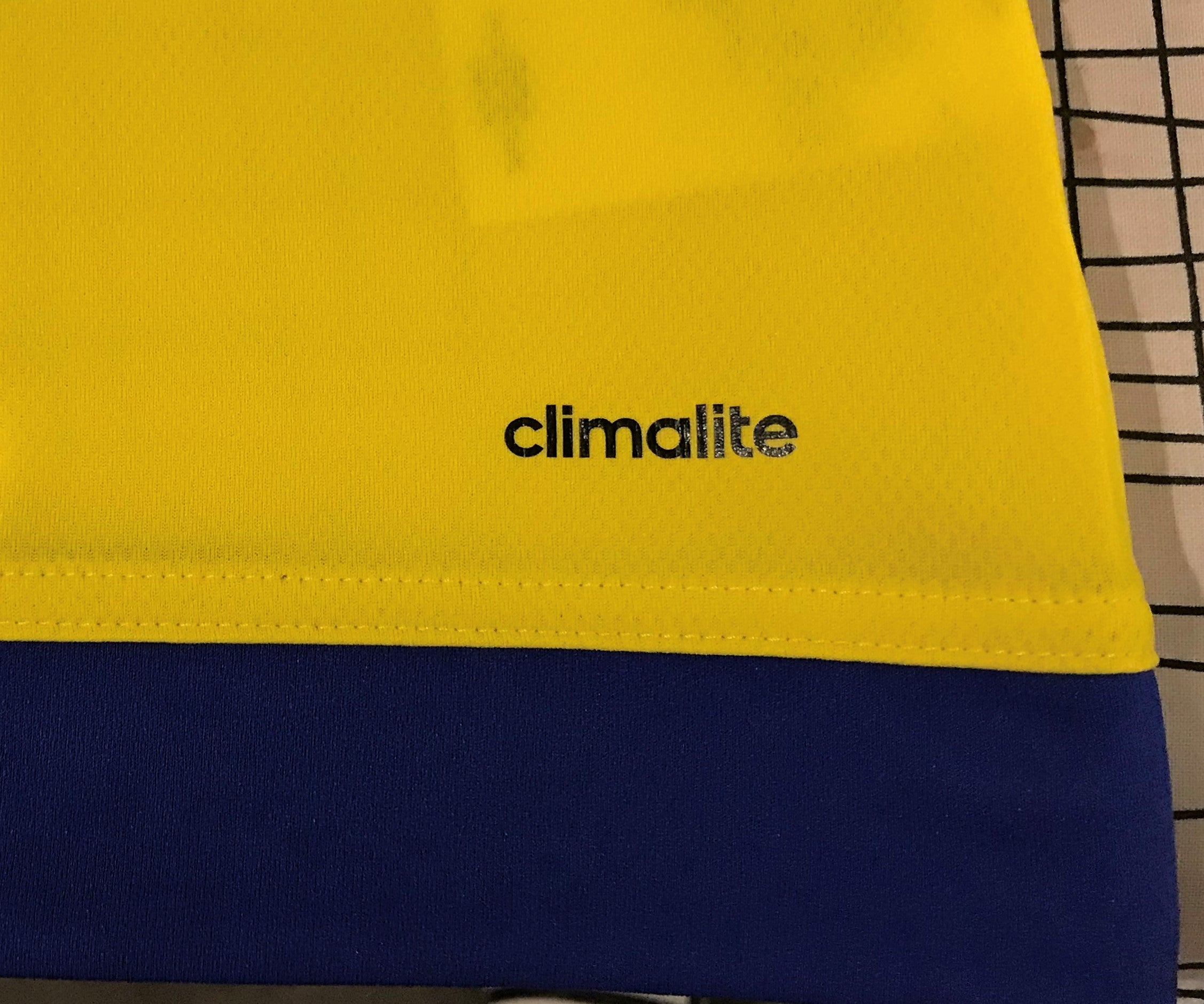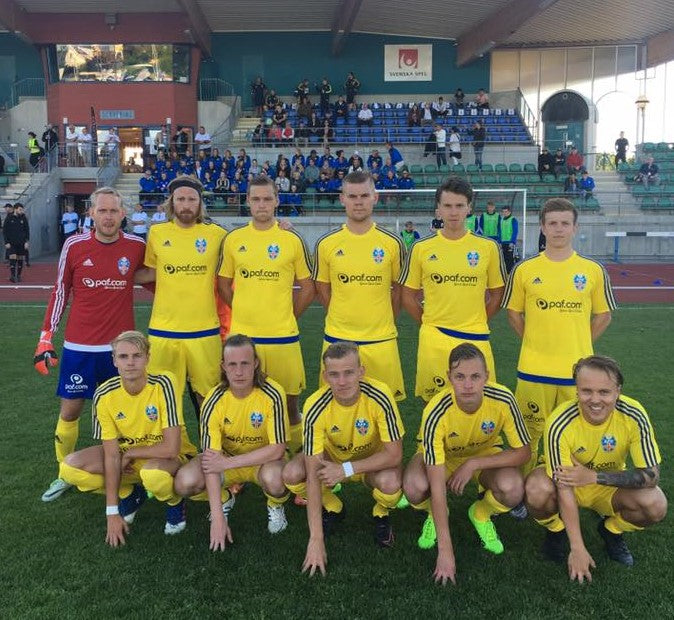 Åland Islands 2018-19 Home (#10) Jersey/Shirt
This is an Adidas Åland Islands national team home jersey as worn by the team throughout the 2018-19 period. 
The Åland Islands are an archipelago of 60 inhabited islands and is an autonomous region of Finland. The islands have a total population of just under 30,000, with 90% of those residing in Fasta Åland, the largest island in the archipelago. The Åland Islands have a proud footballing history, with their national team being regular participants in the Island Games football tournament. Their best result at the Island Games was a 2nd place finish when they hosted the tournament in 2009.  Åland also has a successful club football side, IFK Mariehamn, which plays in the top-tier in Finland and won the league title in 2016.