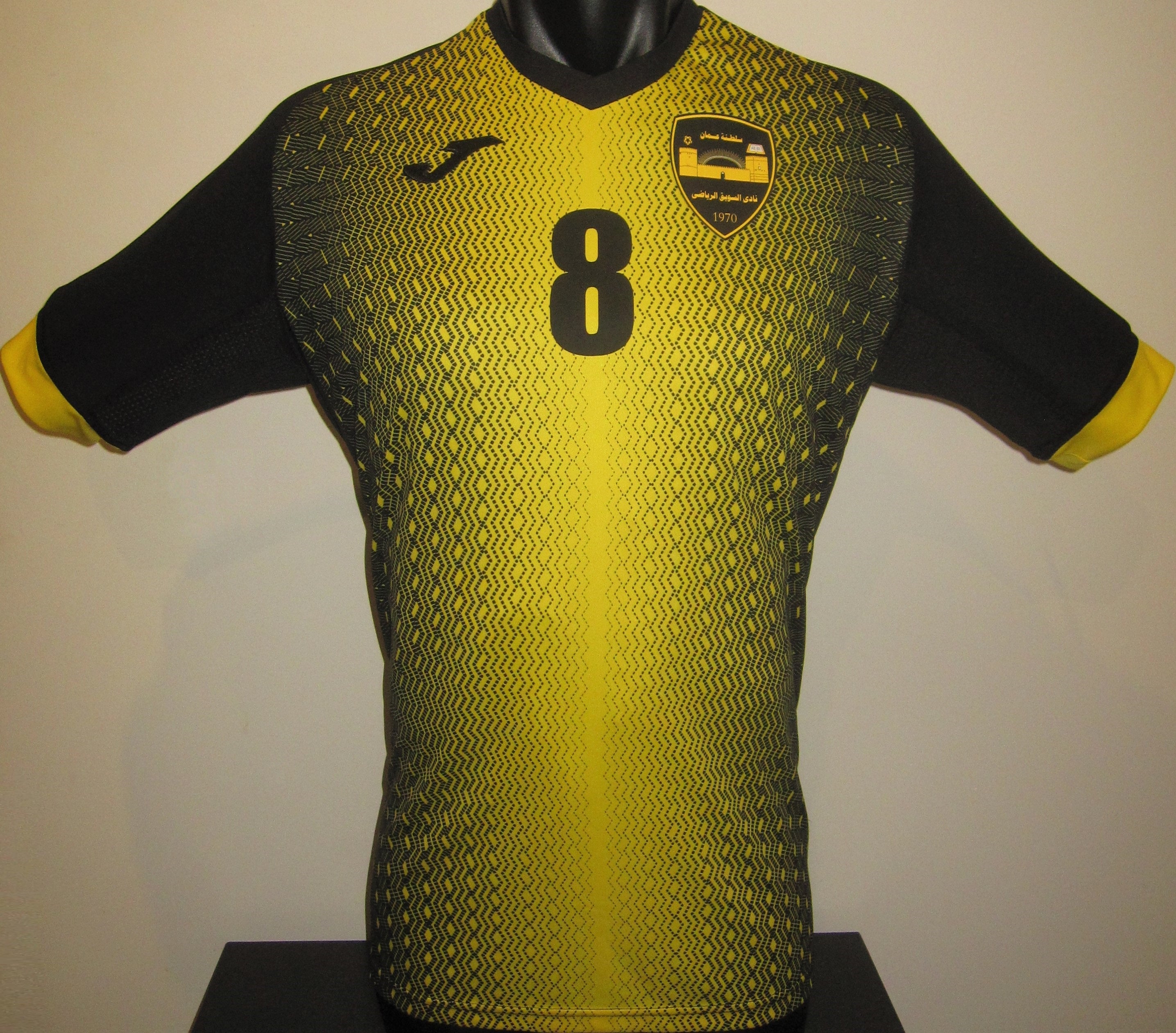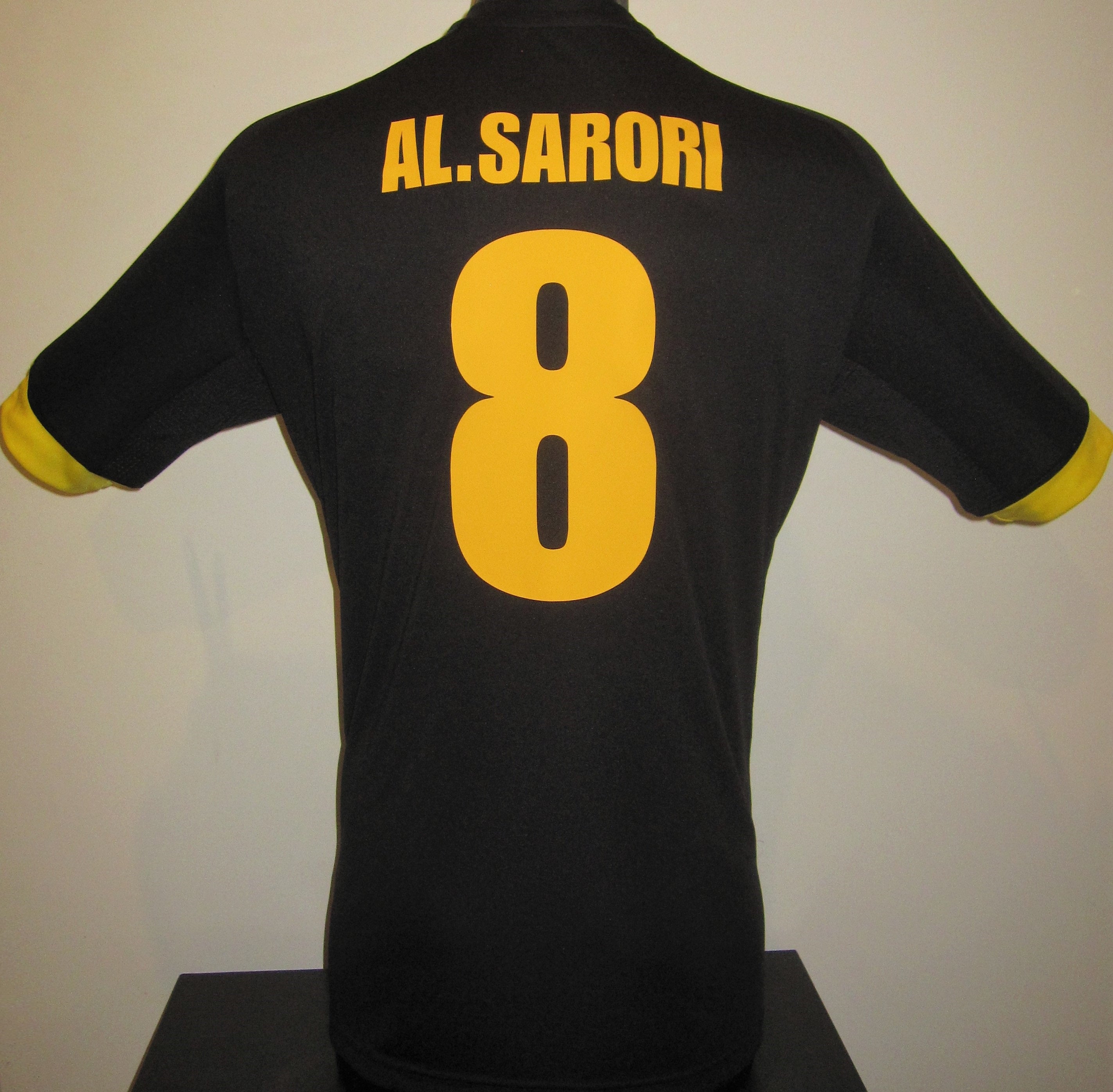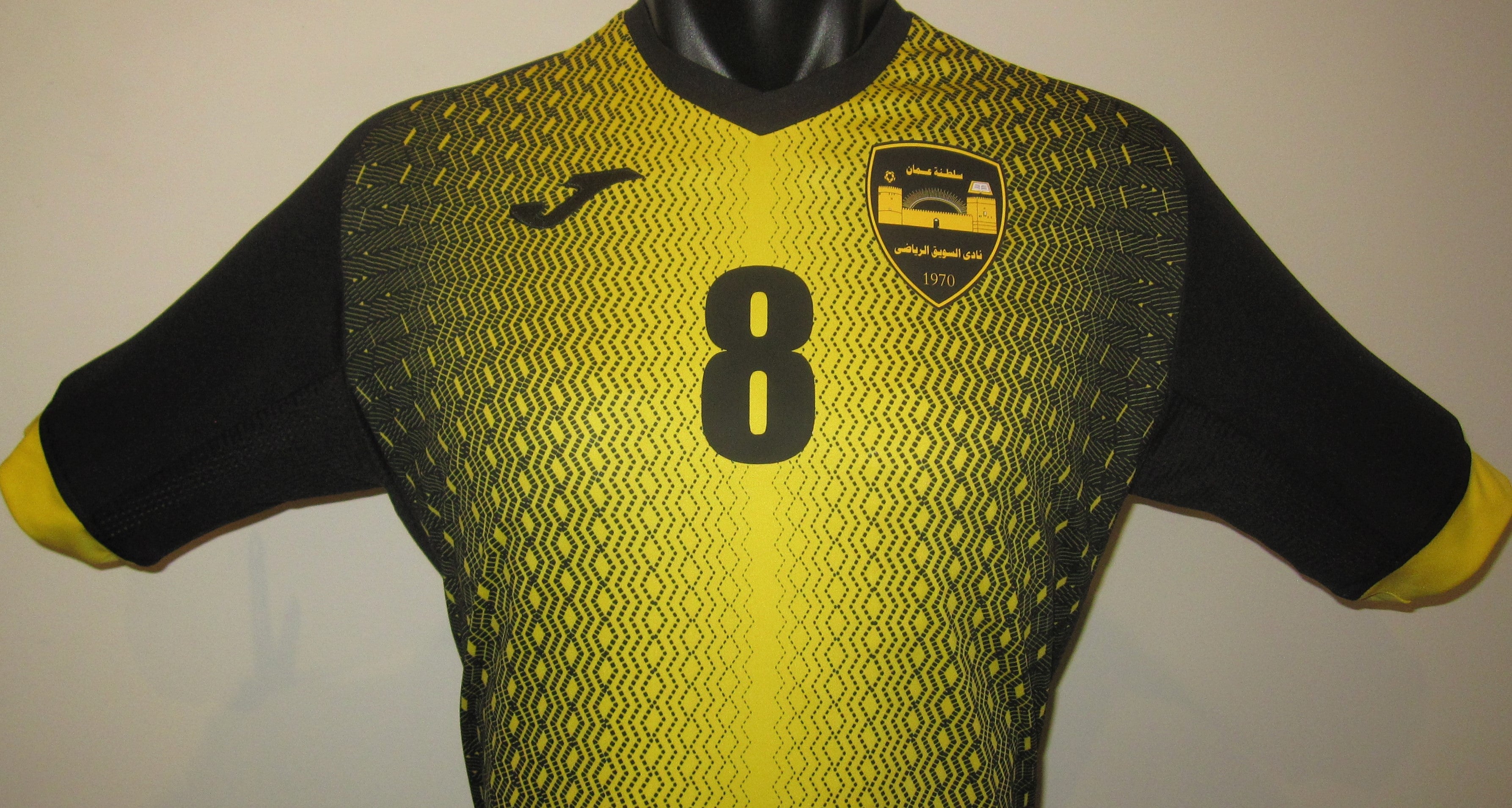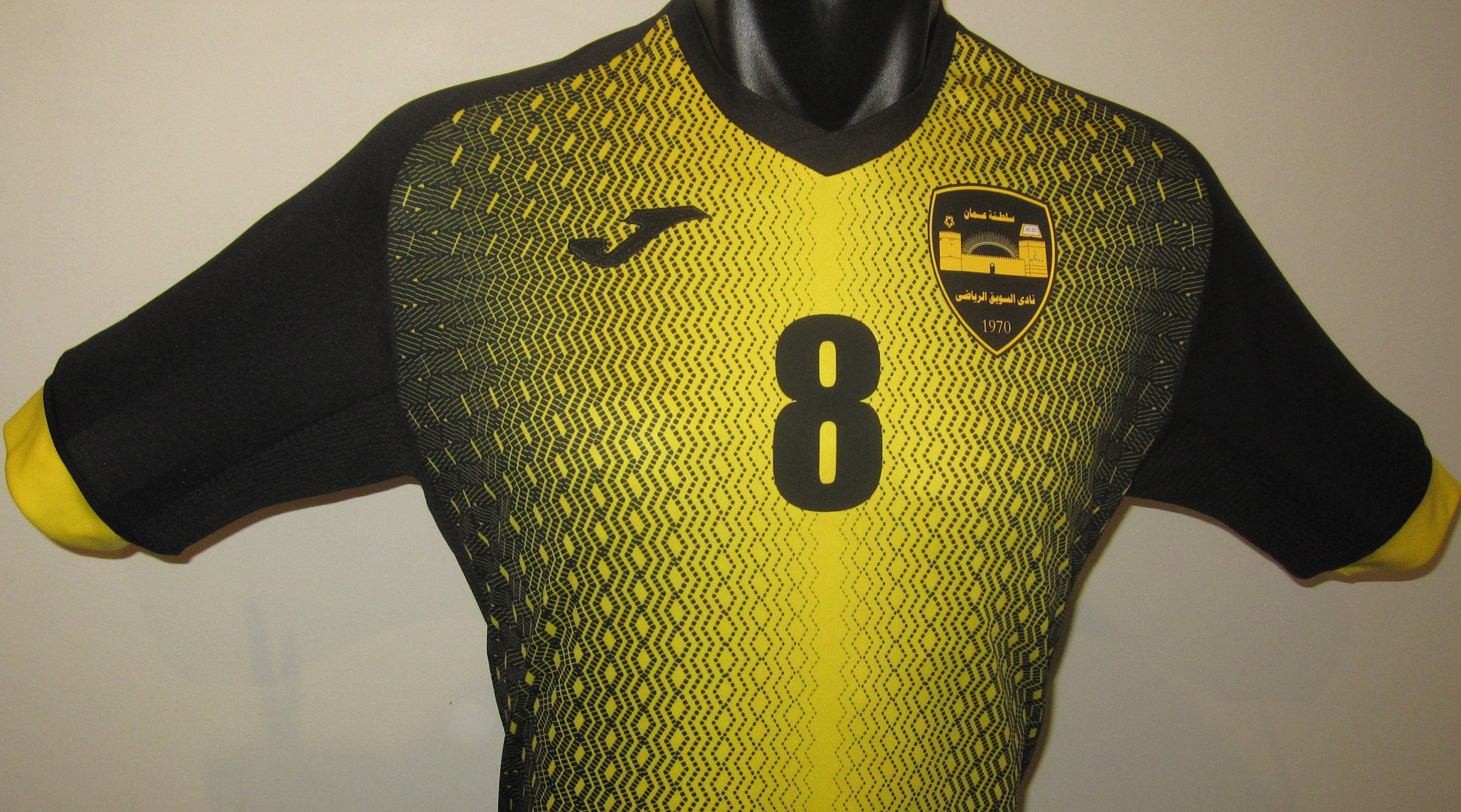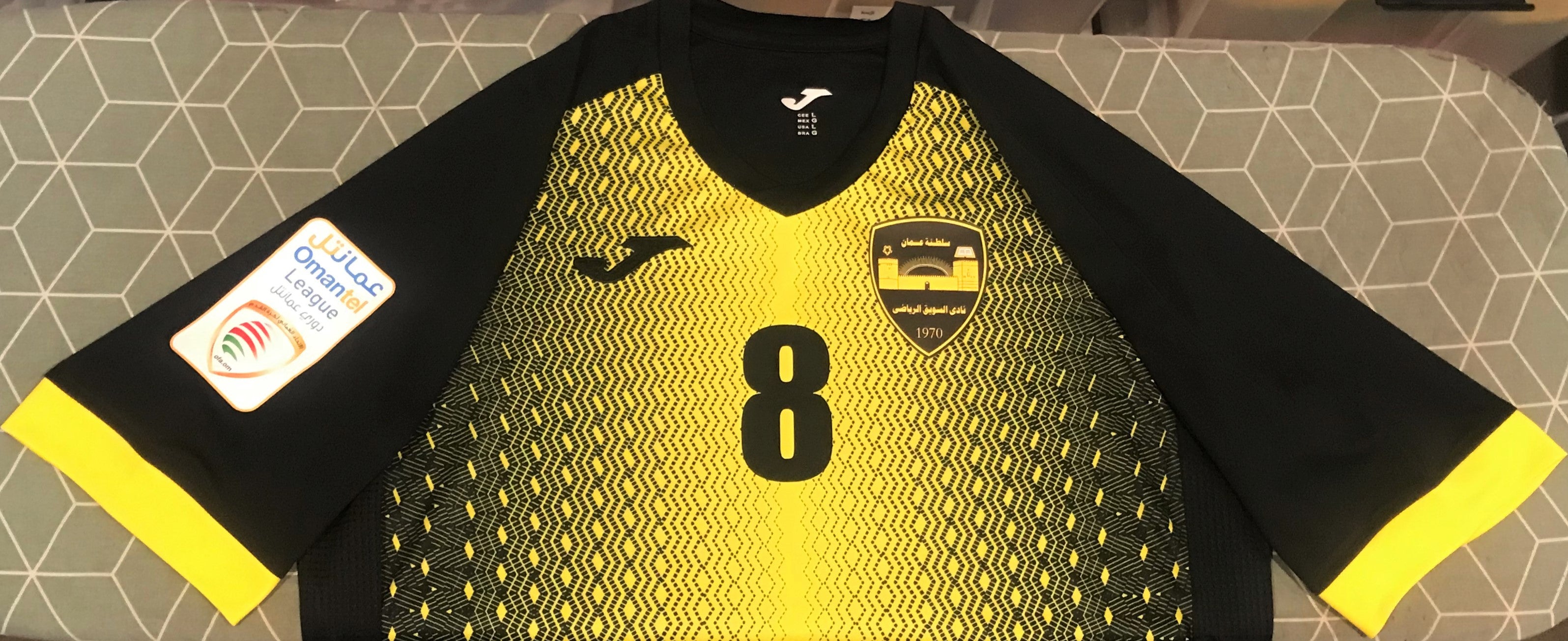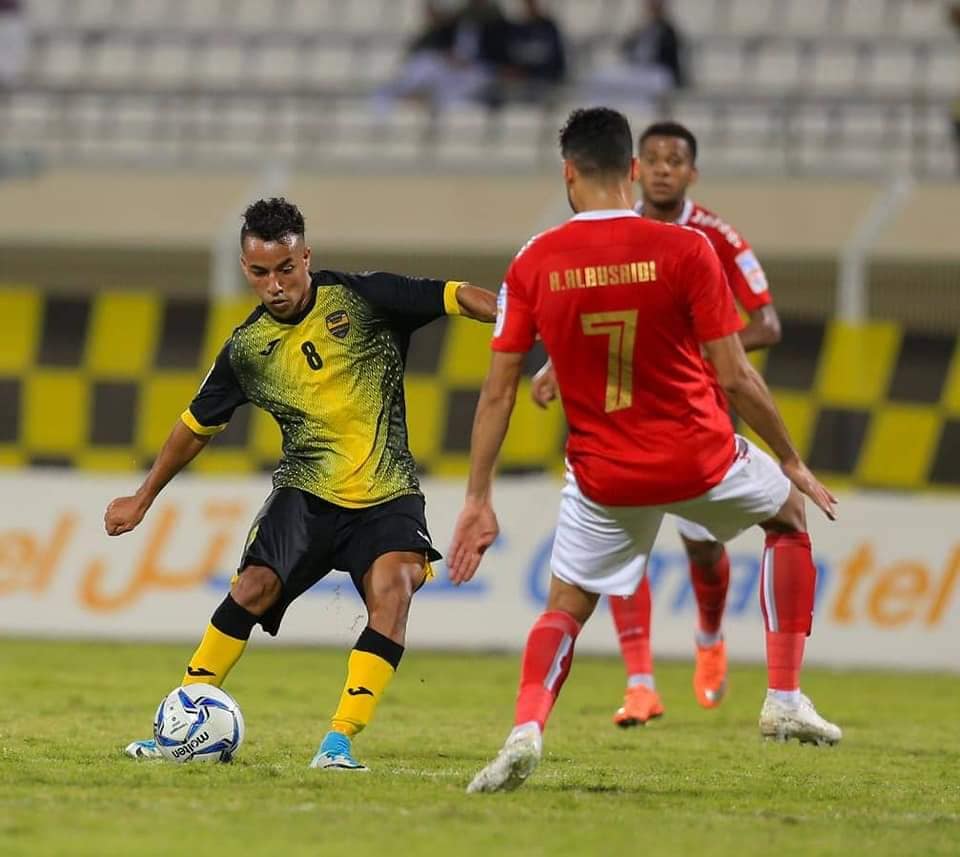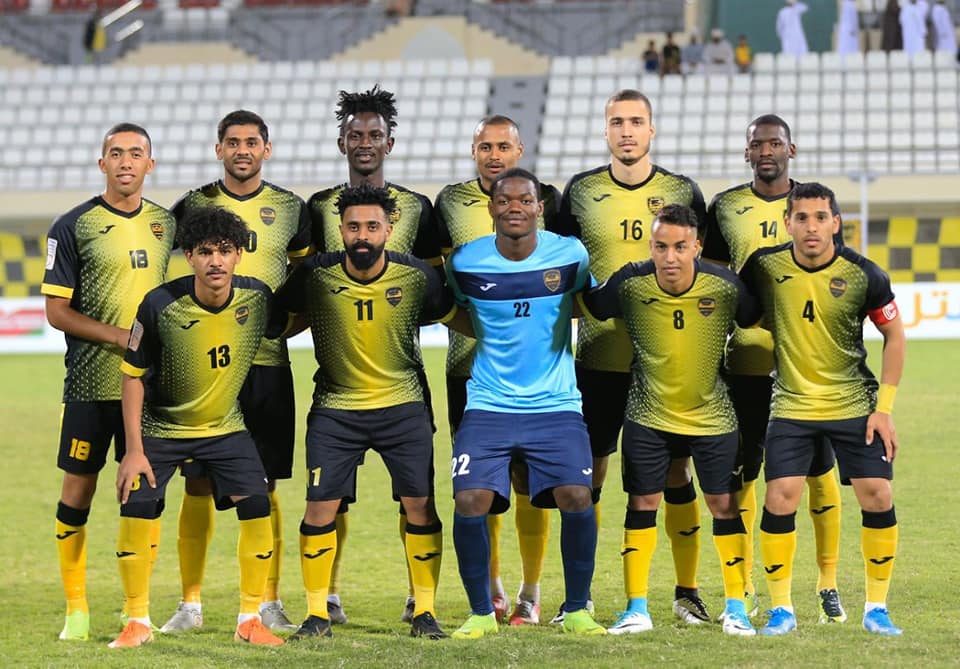 Al-Suwaiq 2020 Home (AL.SARORI #8) Jersey/Shirt
This is a Joma Al-Suwaiq Club 2020 home jersey featuring the name and number of star midfielder Ahmed Al-Sarori.
Al-Suwaiq Club compete in the Oman Professional League and are based in the town of Al-Suwaiq located in northern Oman. The club were founded in 1972, however only began to achieve some success in the 2000s. Their first major trophy was the 2008 Sultan Qaboos Cup, the premier knockout tournament in Oman. Since then, Al-Suwaiq have established themselves as one of the top clubs in Oman, having won the league title 4 times and the Sultan Qaboos Cup a total of 3 times.  They have regularly featured in the AFC Cup since their first appearance in 2009, with their best result at the tournament being reaching the Round of 16 in the 2012 AFC Cup.
Al-Sarori is considered to be one of the most talented players in Yemen's football history and hopes are high that he will lead Yemen to unprecedented international success in years to come. The 24-year-old made his debut for Yemen in 2015 aged just 17 and has since scored 2 goals in 36 matches for his nation. At club level, Al-Sarori began his career with local giants Al-Ahli Sana'a before making a surprise move to Brazil joining Serie D club Central PE for one season in order to further his experience. He then went on to sign for Qatari club Al-Markhiya in 2019, which was followed by stints with Czech 2. Liga club FC MAS Táborsko and Omani giants Al-Suwaiq. In late 2020 he joined Moroccan club SCC Mohammédia, where he is currently one of their key players. Al-Sarori impressed for Yemen in their 2019 AFC Asian Cup appearance and is set to be a key member of their team for many years to come.