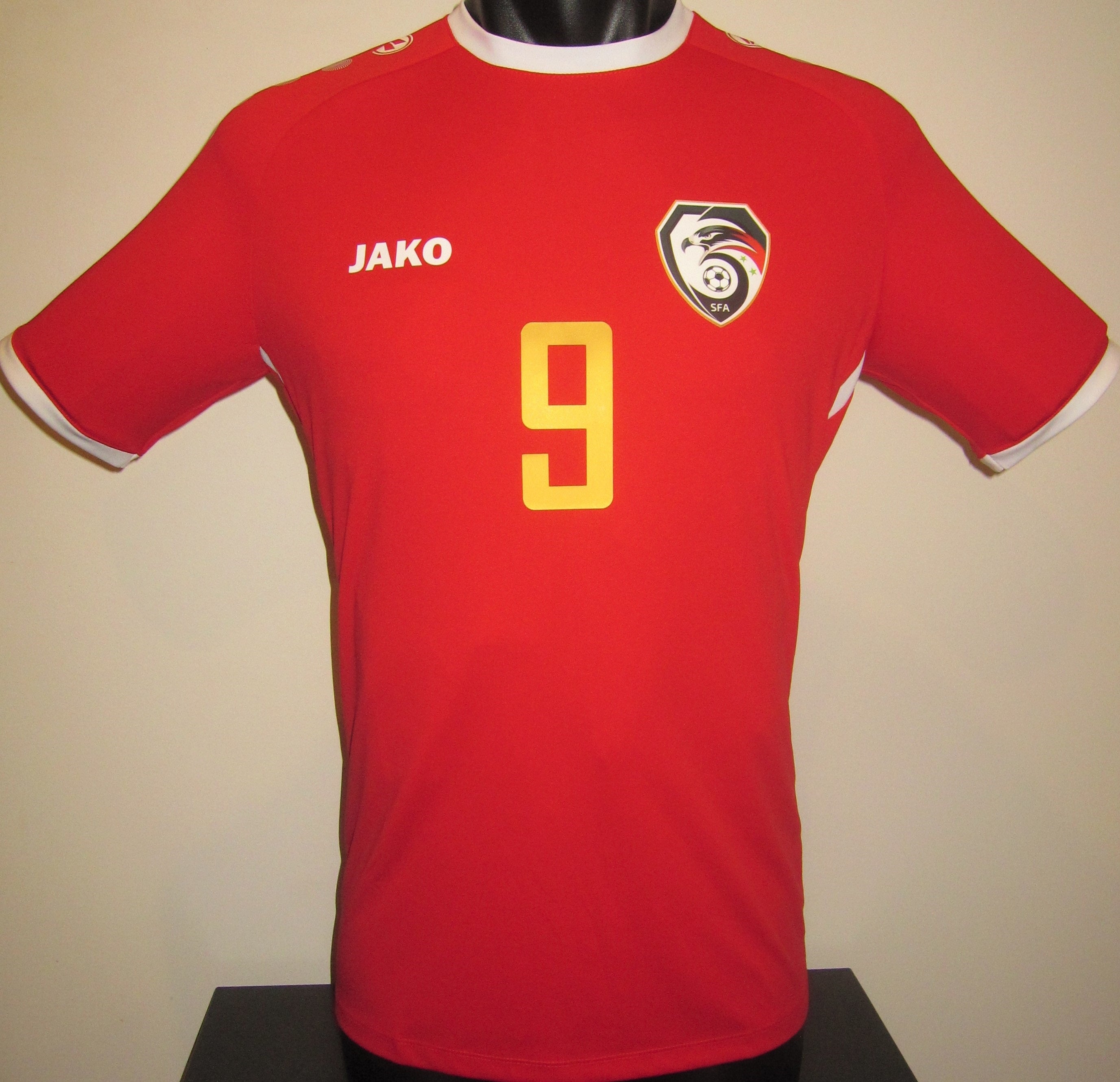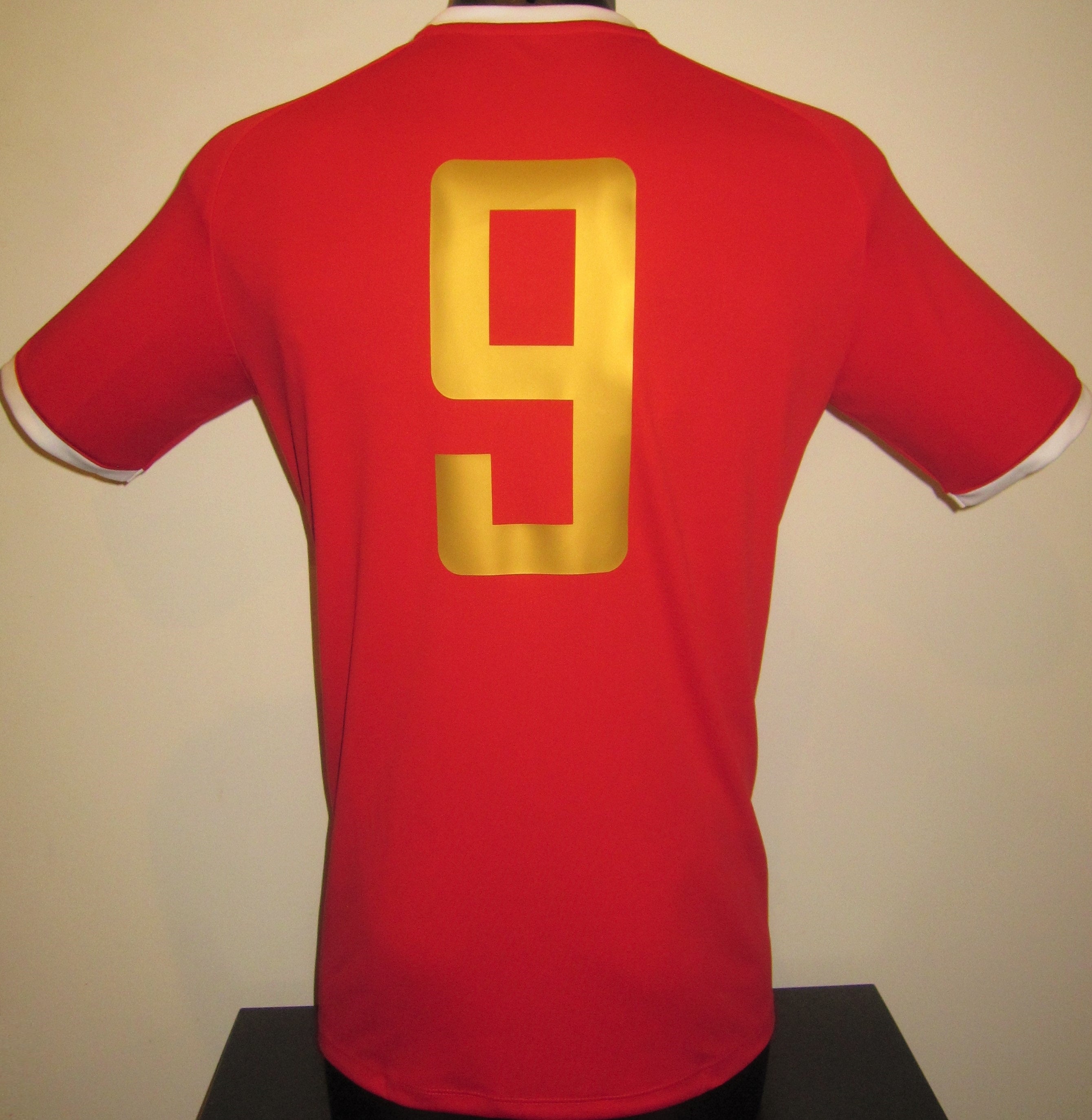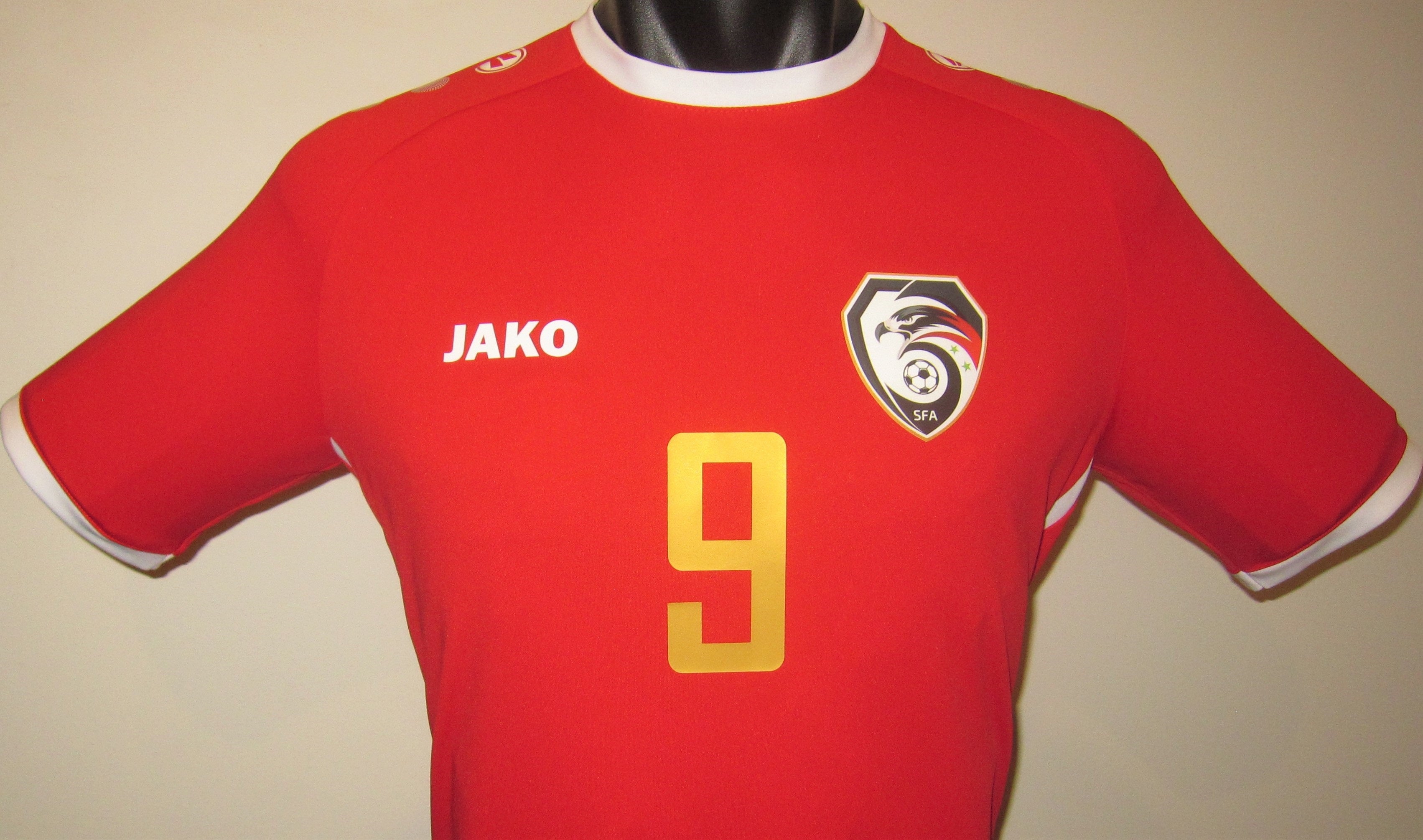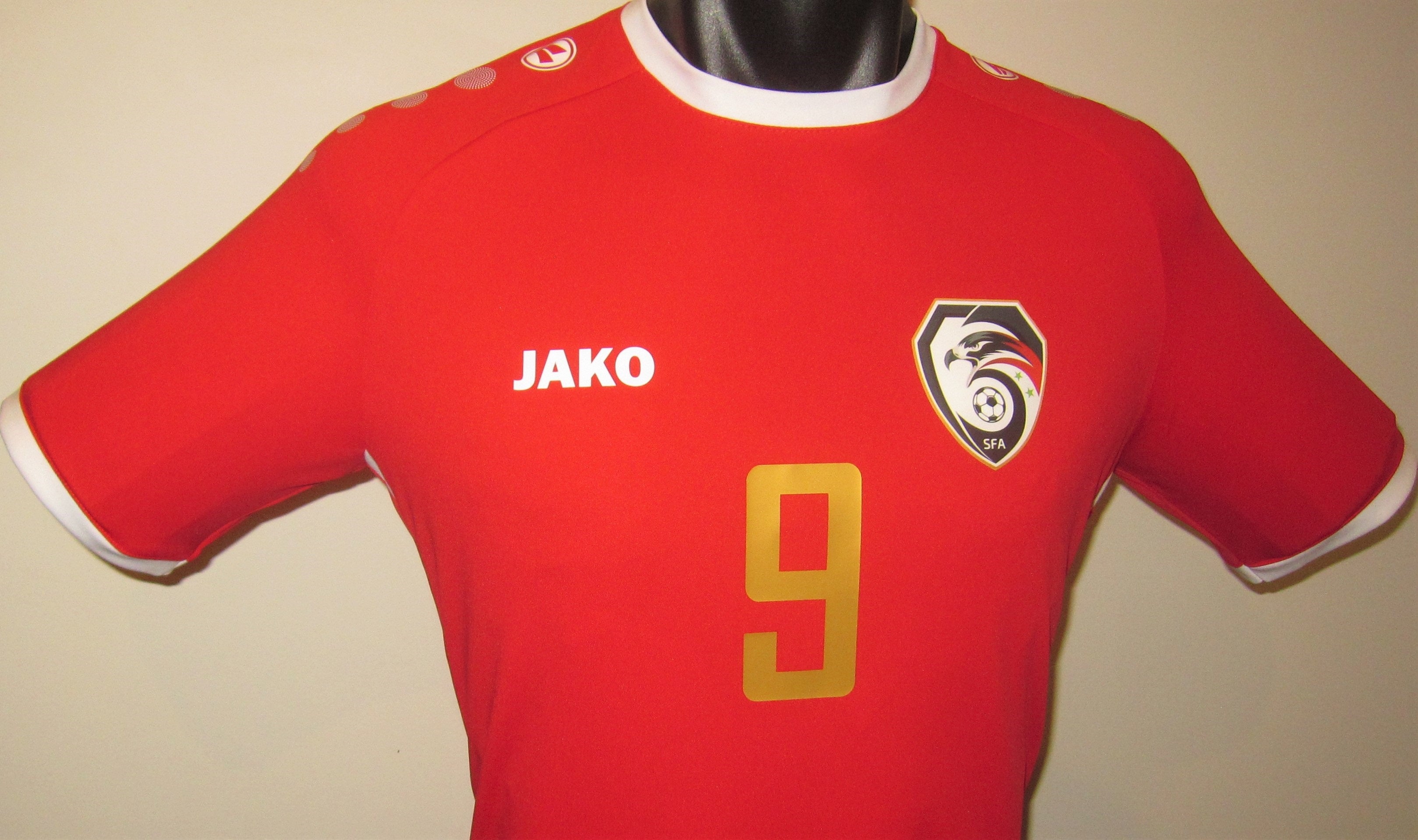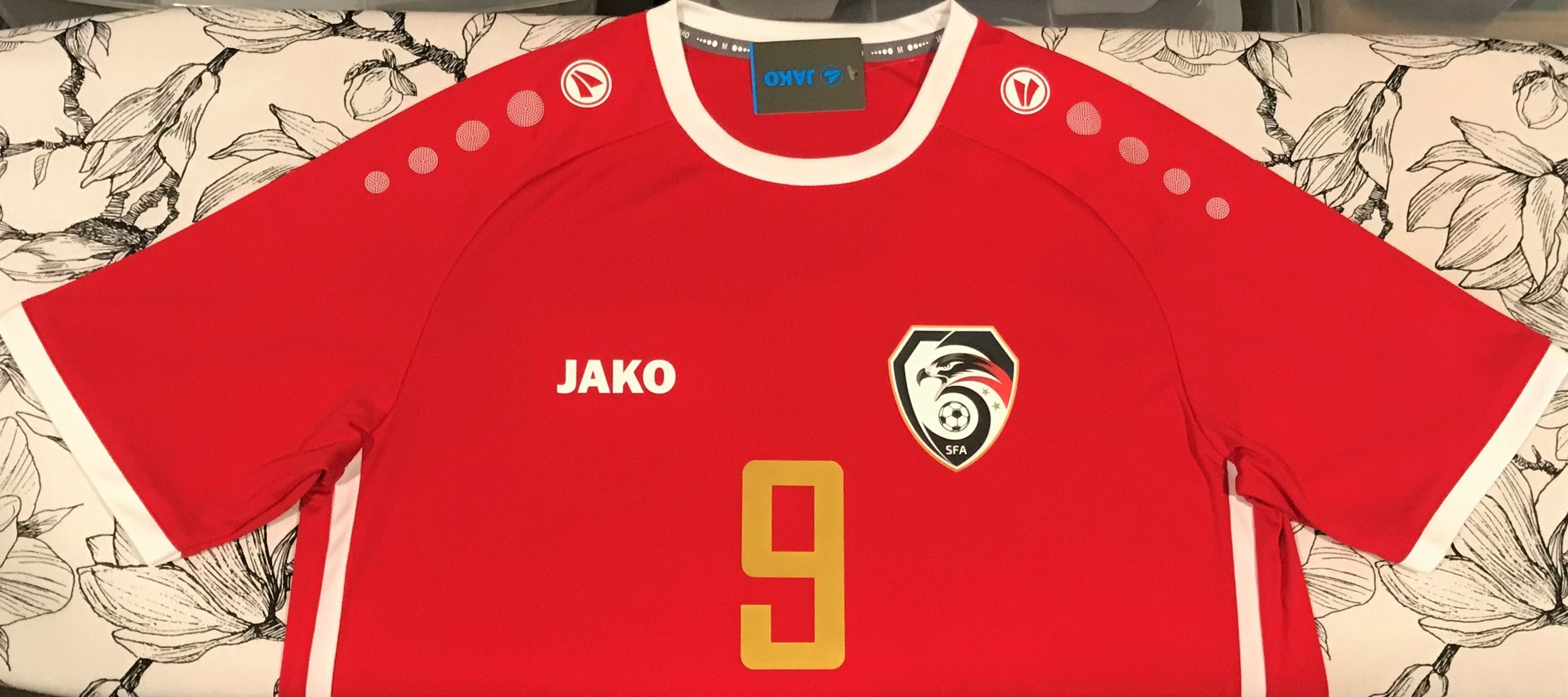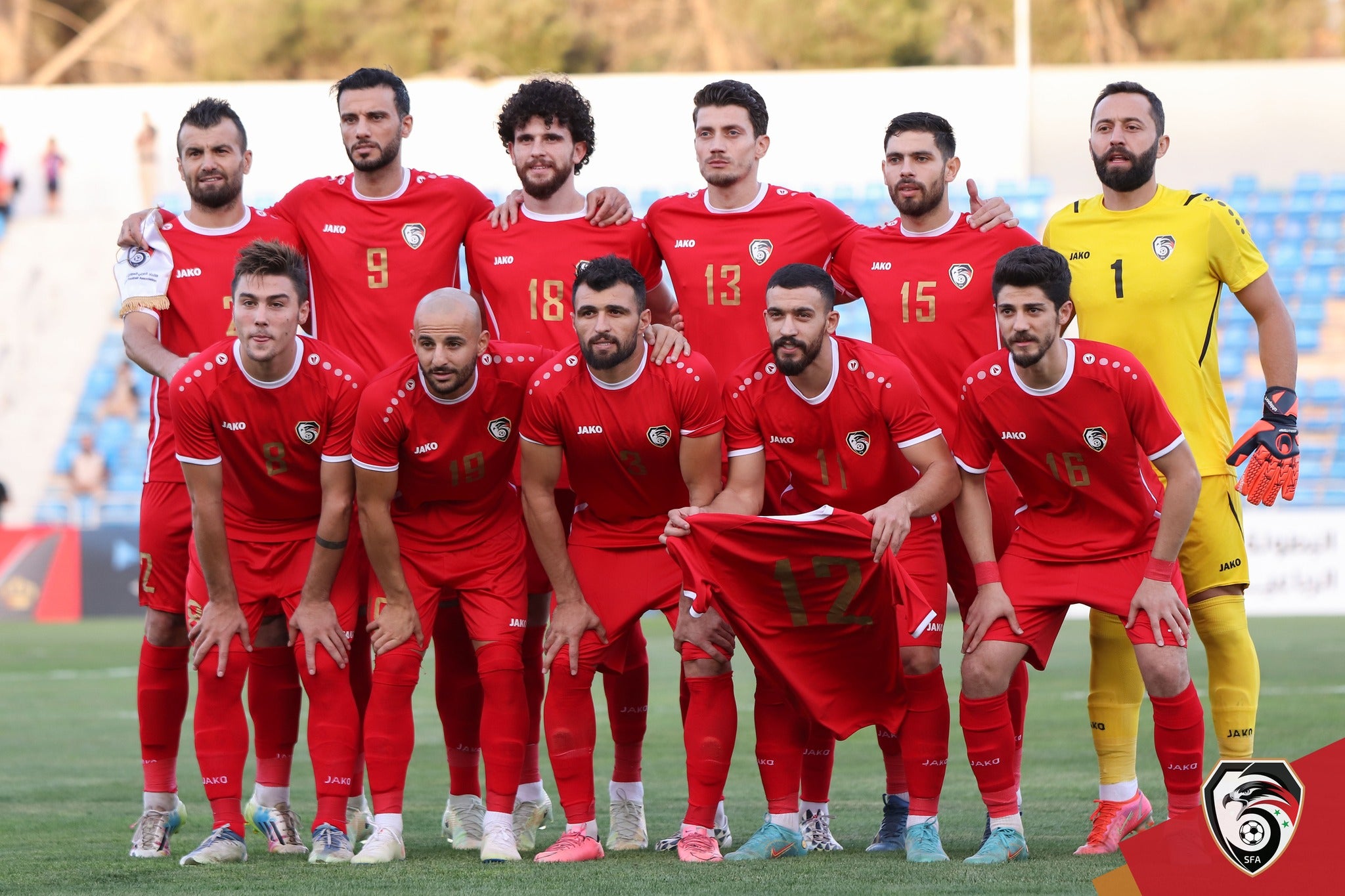 Syria 2022-23 Home (#9- AL-SOMA) Jersey/Shirt
This is a Jako Syria national team 2022-23 home jersey featuring the number of star striker Omar Al-Soma.
Omar Al-Soma has spent the majority of his career with Saudi giants Al-Ahli and has been widely regarded as one of the best strikers in Asia over the past decade. The 33-year-old has played for Al-Ahli since 2014 and has scored a remarkable 144 goals in 180 matches for his club. He was the leading scorer in the Saudi Professional League for the years 2015, 2016 & 2017 consecutively and played an instrumental role in Al-Ahli's breakthrough 2015-16 league title. Following the shock relegation of Al-Ahli in the 2021-22 season, Al-Soma has joined Qatari side Al-Arabi on a one-year loan. At international level, he represented Syria early in his career before being absent from 2012 due to political reasons. He returned in 2017 and was a key member of the team that almost defeated Australia in the 2018 World Cup qualifiers.
Syria currently have arguably one of the strongest squads in their history, which include stars such as Al-Soma and Omar Khrbin. In addition to almost qualifying for the 2018 World Cup, Syria have qualified for the Asian Cup 7 times, most recently for the upcoming 2023 tournament, and also won the West Asian Football Federation Championship in 2012. In recent years Syria has been applauded for achieving solid results and presenting a unifying face for the country in the midst of an ongoing civil war.