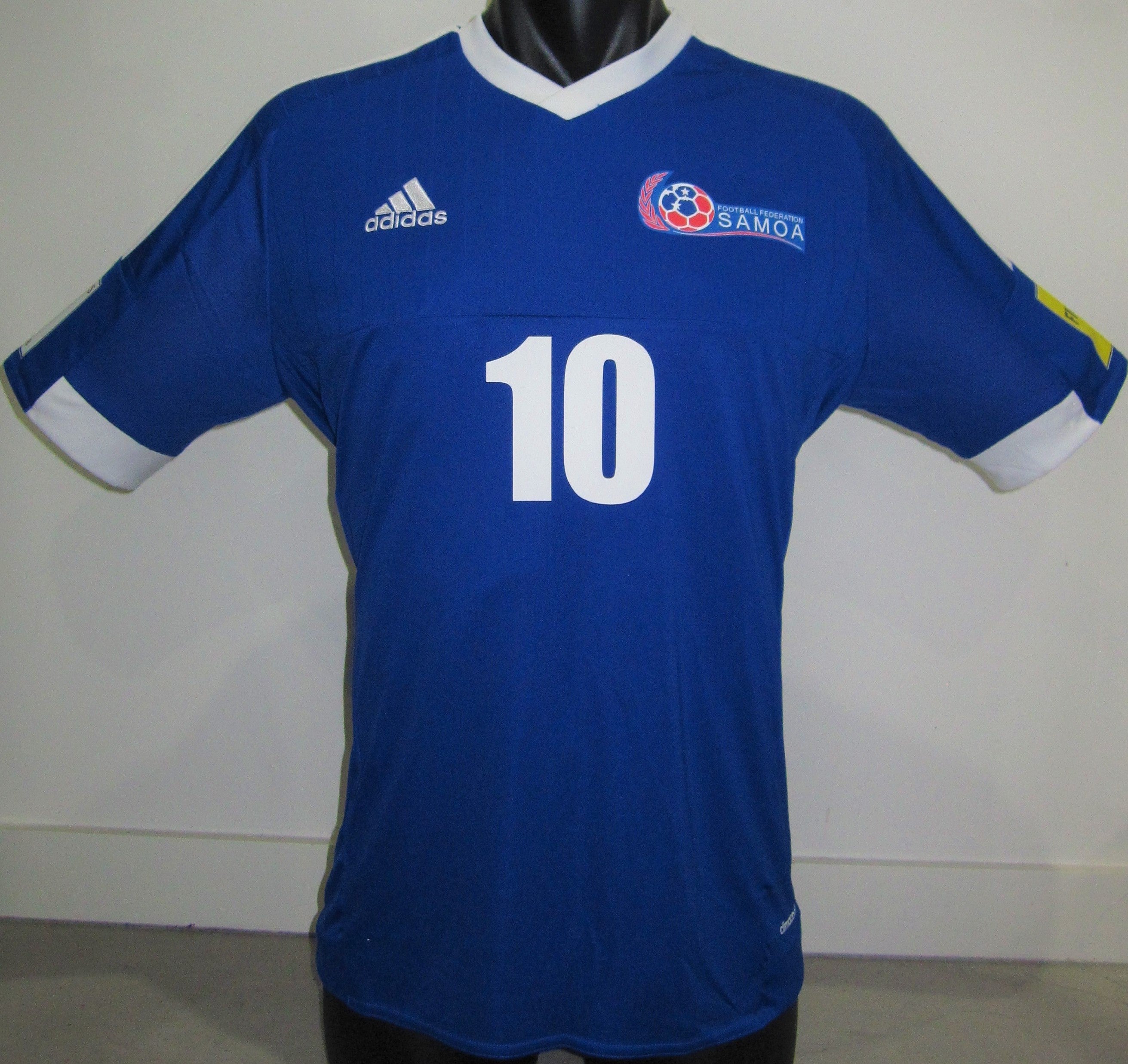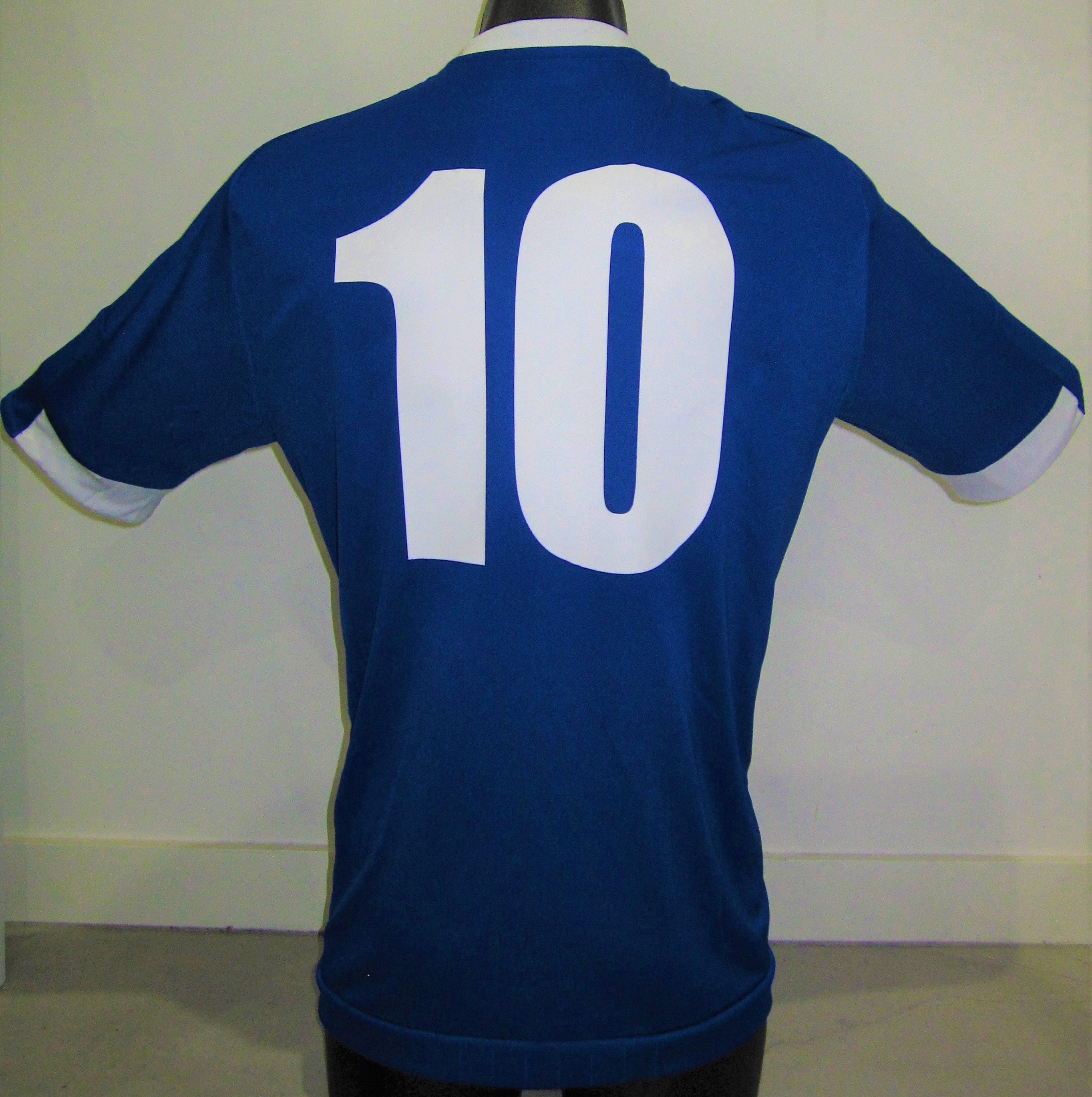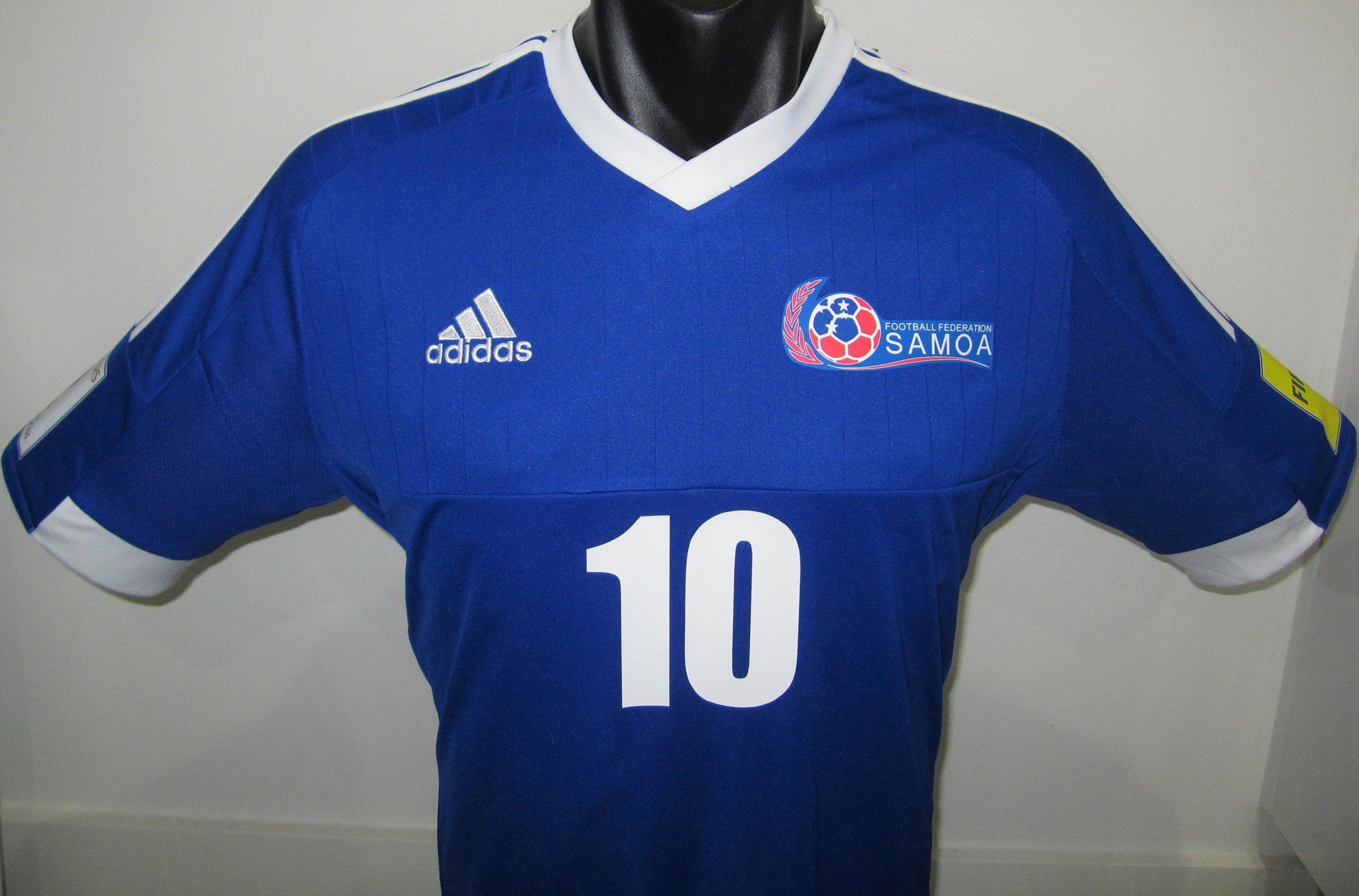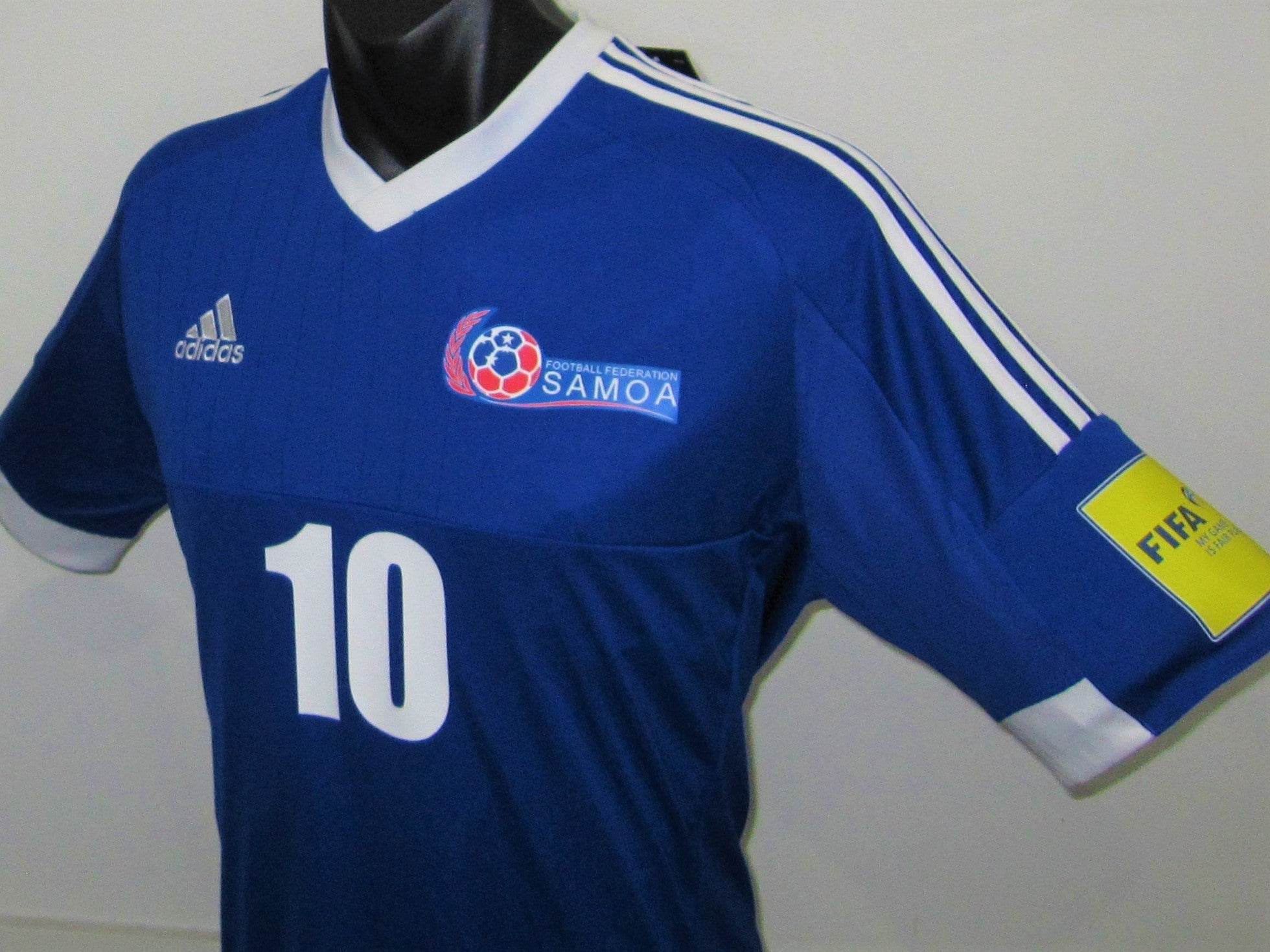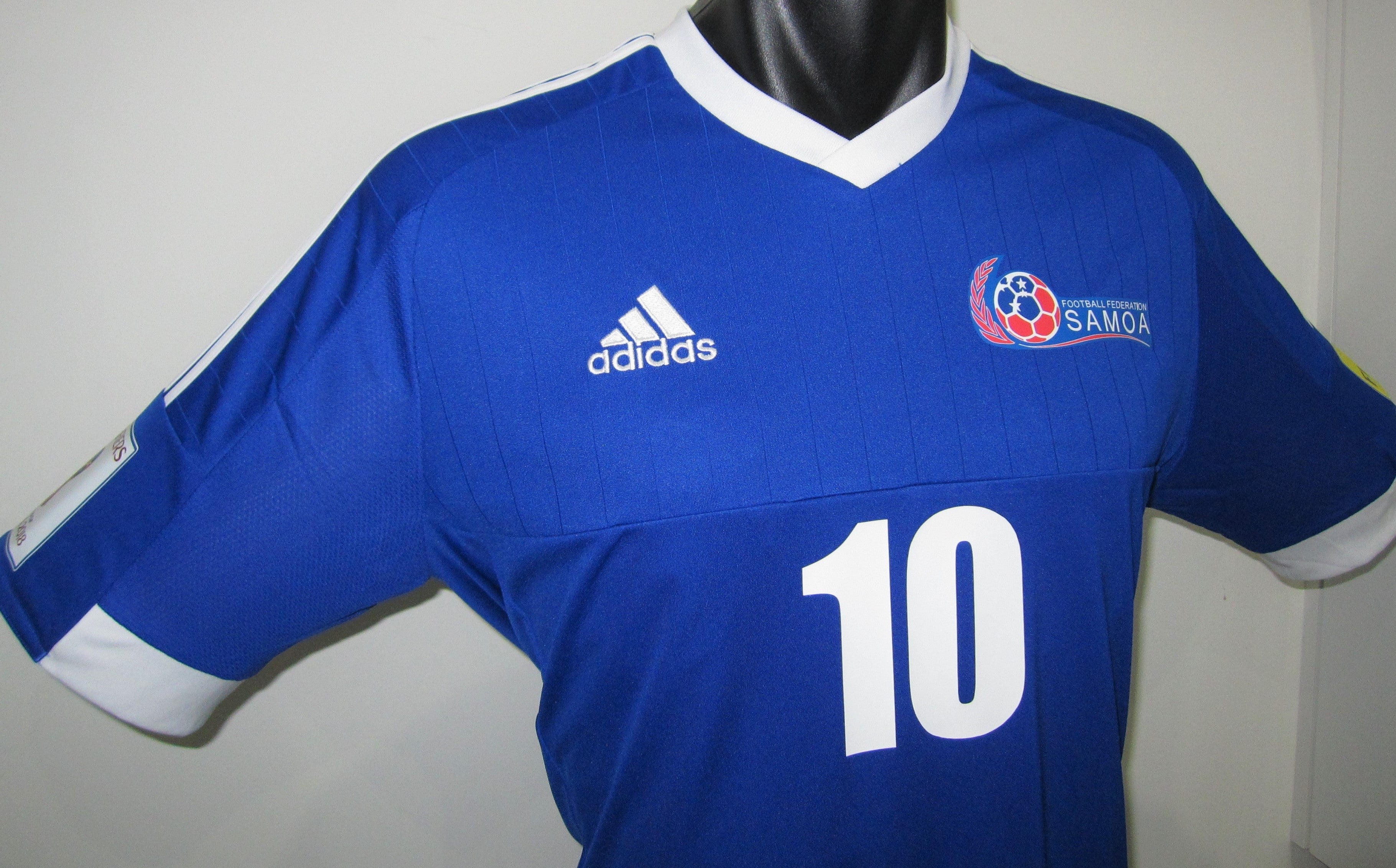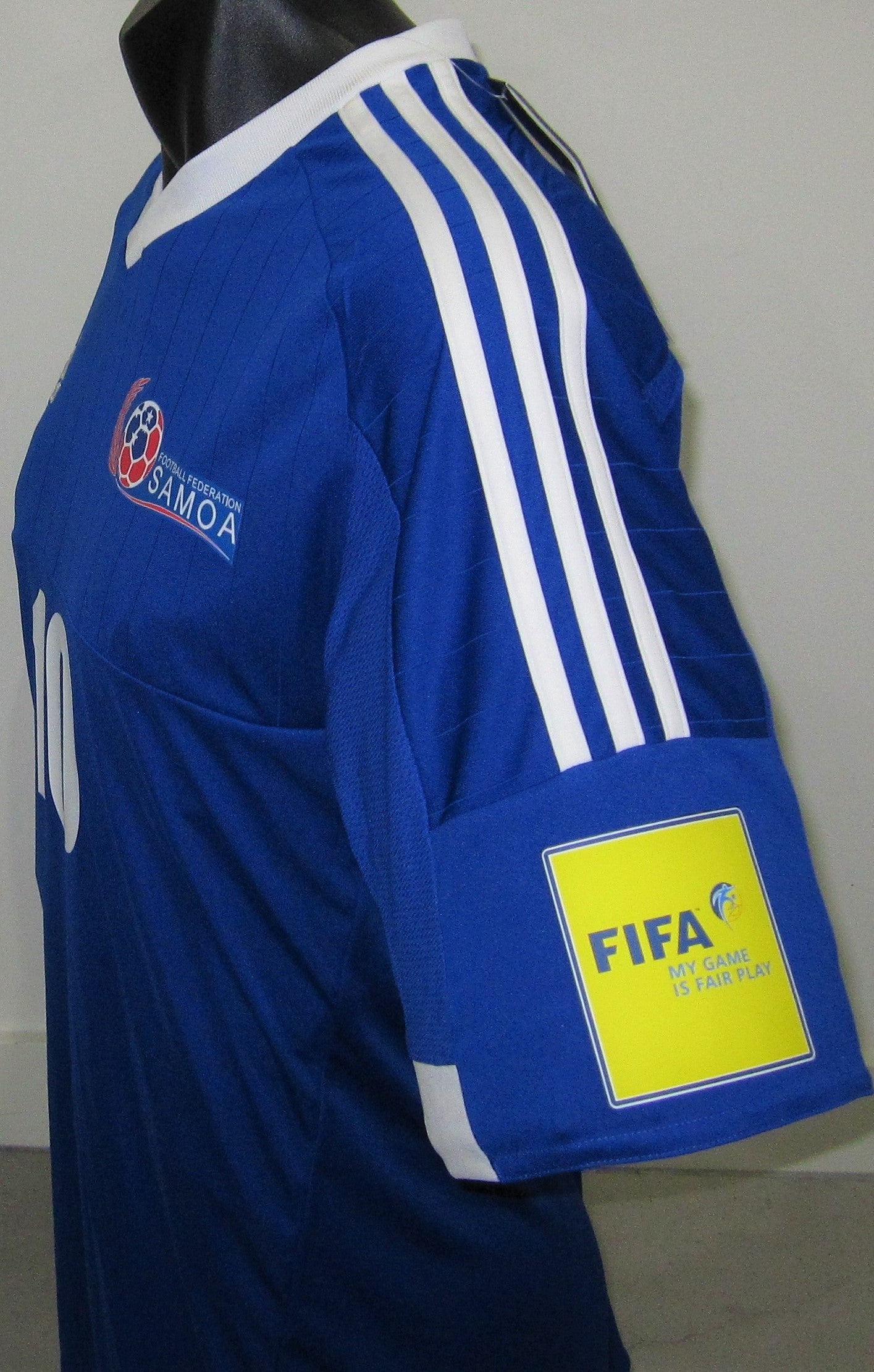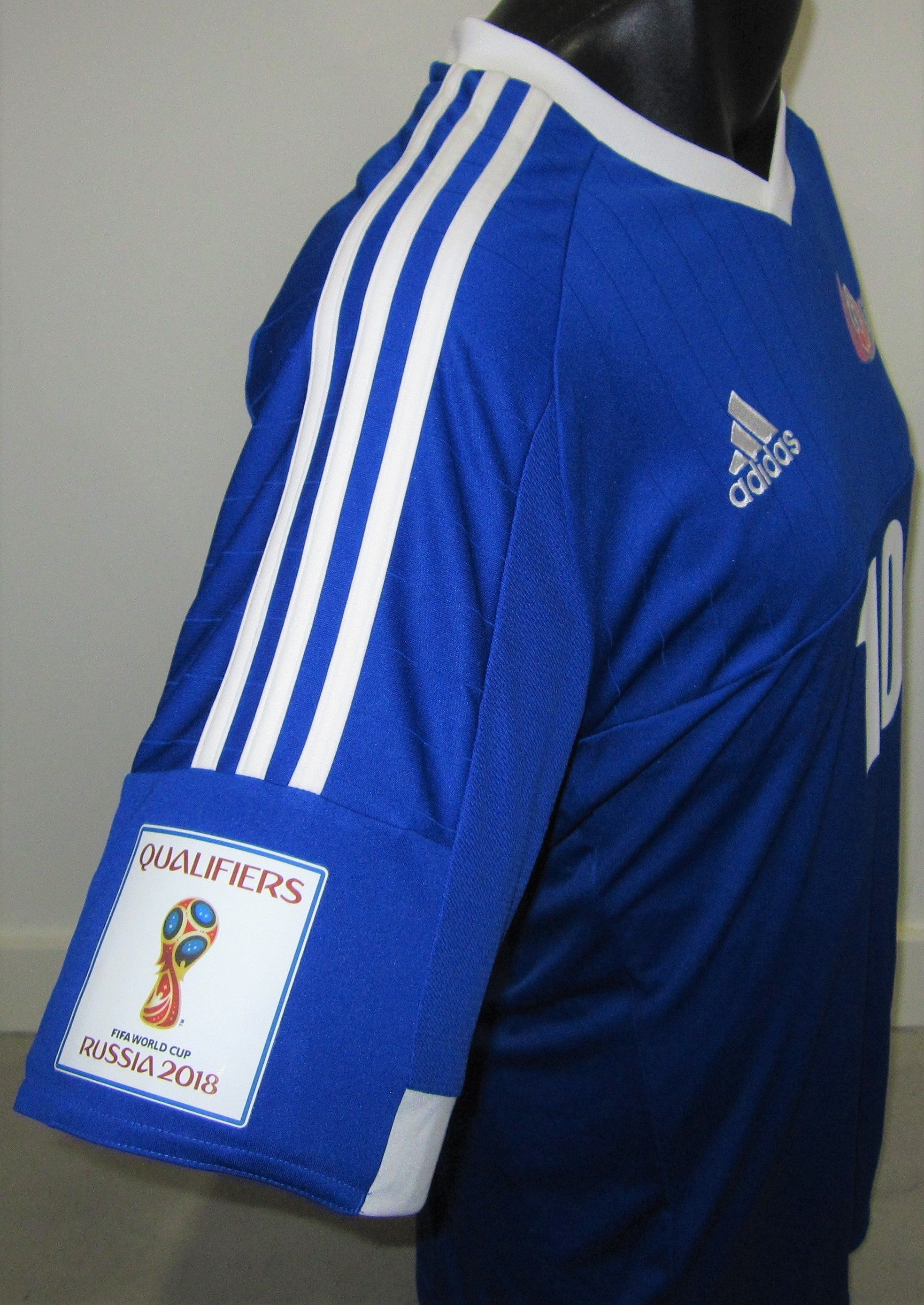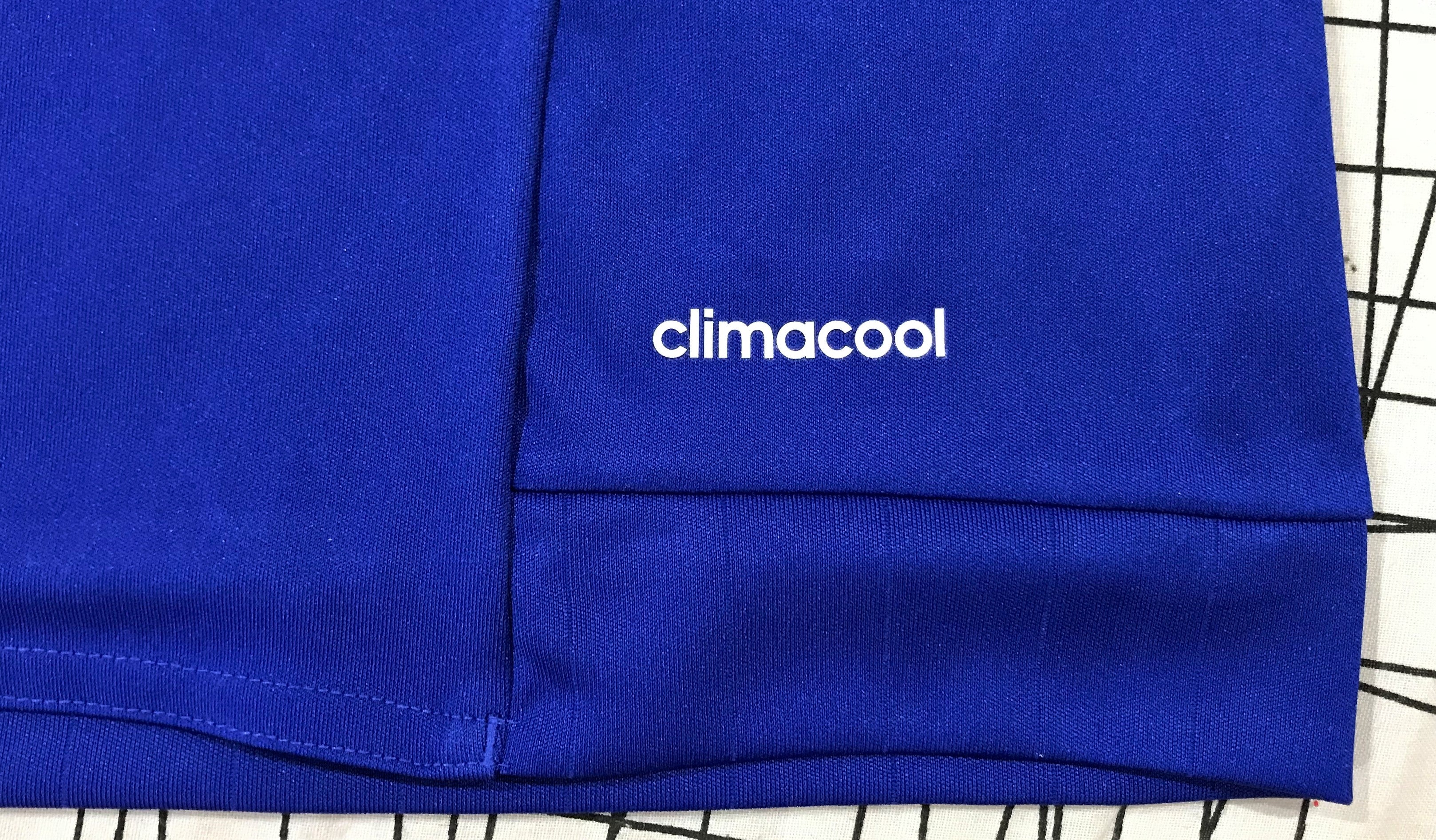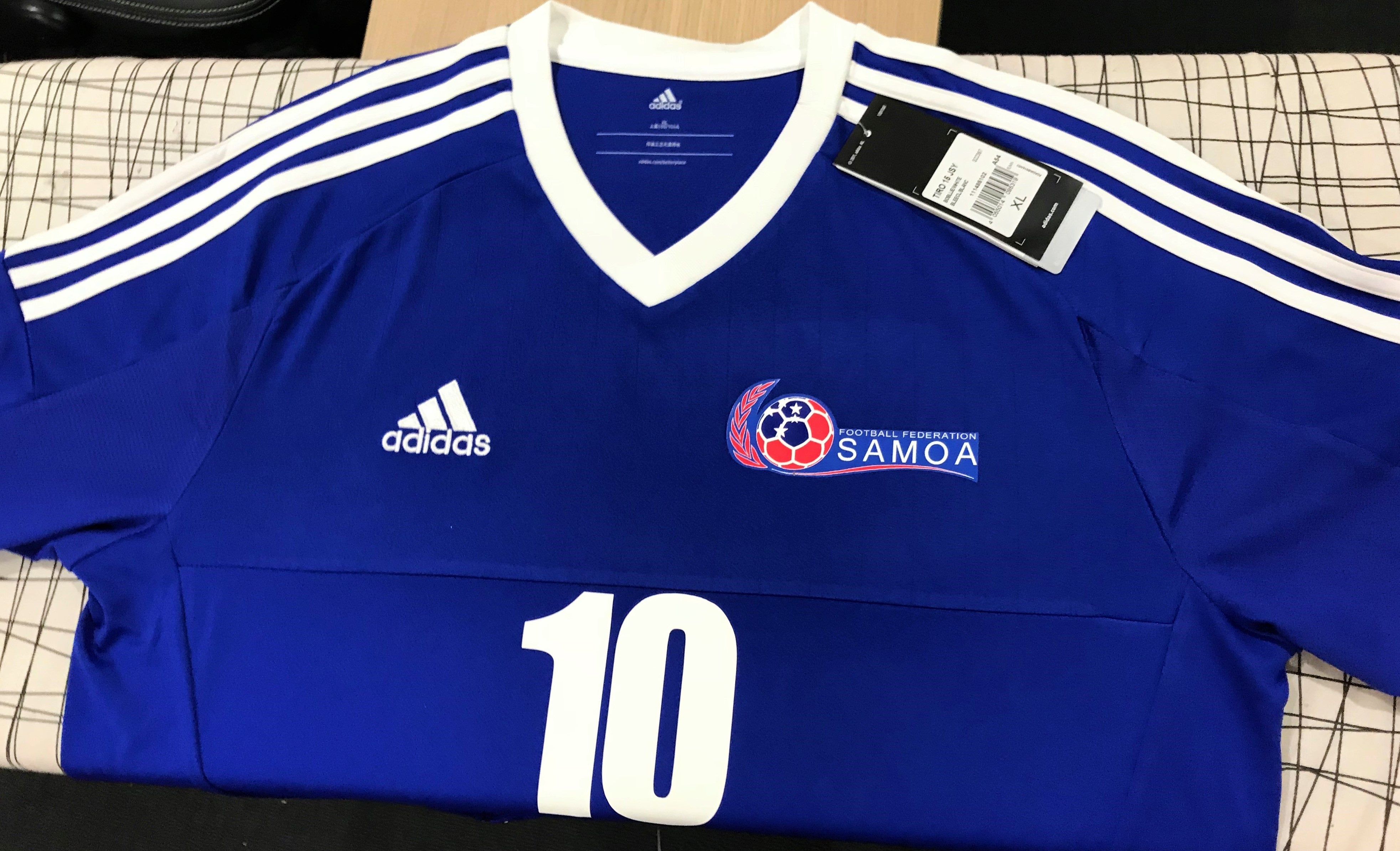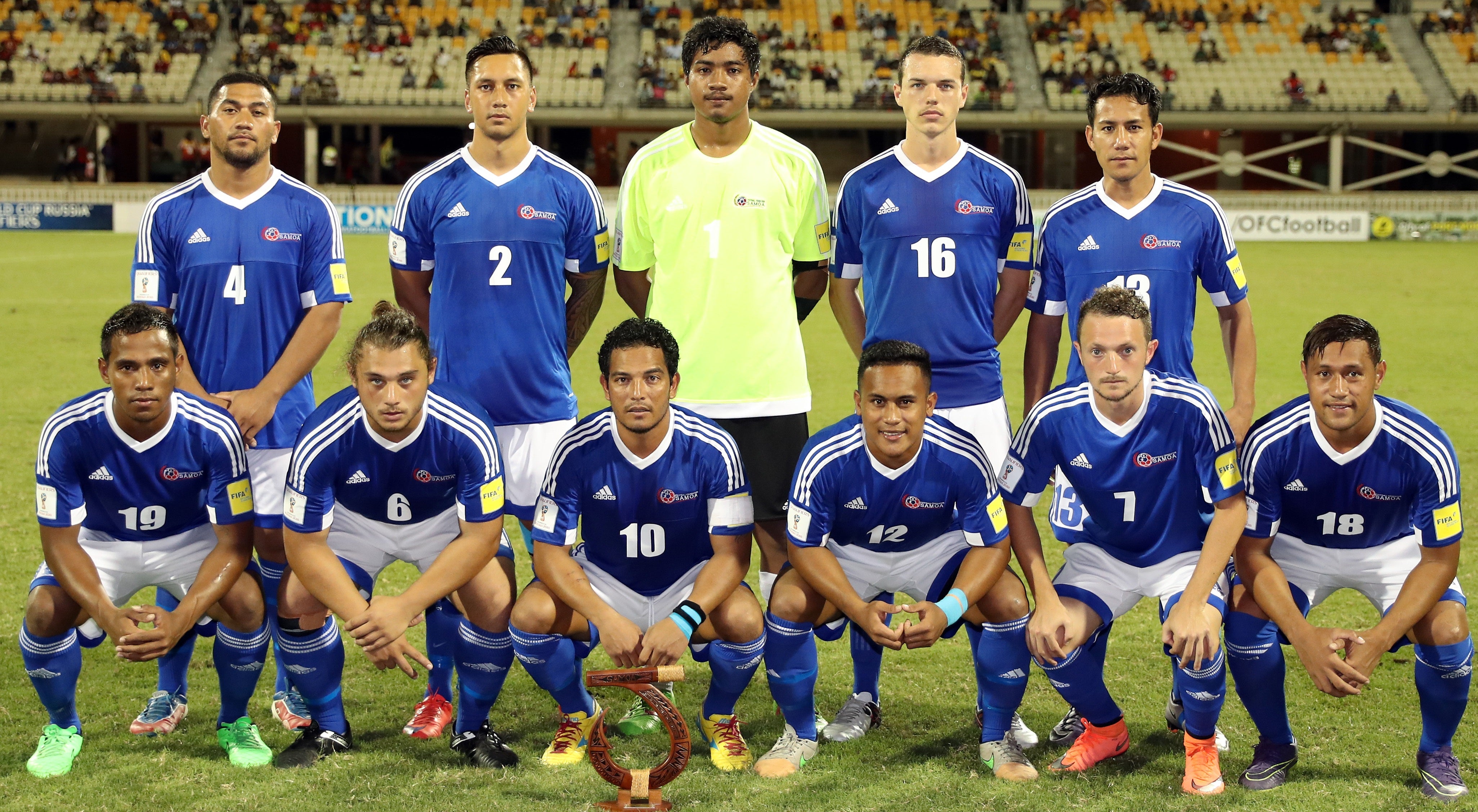 Samoa 2015-16 Home (#10- FA'AIUASO) Jersey/Shirt
This is an Adidas Samoa national team 2015-16 home jersey featuring the number of veteran striker Desmond Fa'aiuaso.
Fa'aiuaso holds the record for the most games and most goals for the Samoa national team with 9 goals from 20 international matches. He has spent the majority of his club career in the Samoa National League, but has also had stints in Tahiti and New Zealand.
Samoa have traditionally been amongst the world's weaker national teams, largely due to rugby dominating the sporting landscape in the country. Few Samoan footballers have ever played at a professional level outside the country, although there are a number of professional footballers in Australia with Samoa heritage who have chosen to represent other nations. These include brothers Jai & Dane Ingham, as well as Australian legend Tim Cahill, who did actually play for Samoa's U-20 team before going onto become one of Australia's greatest-ever players.