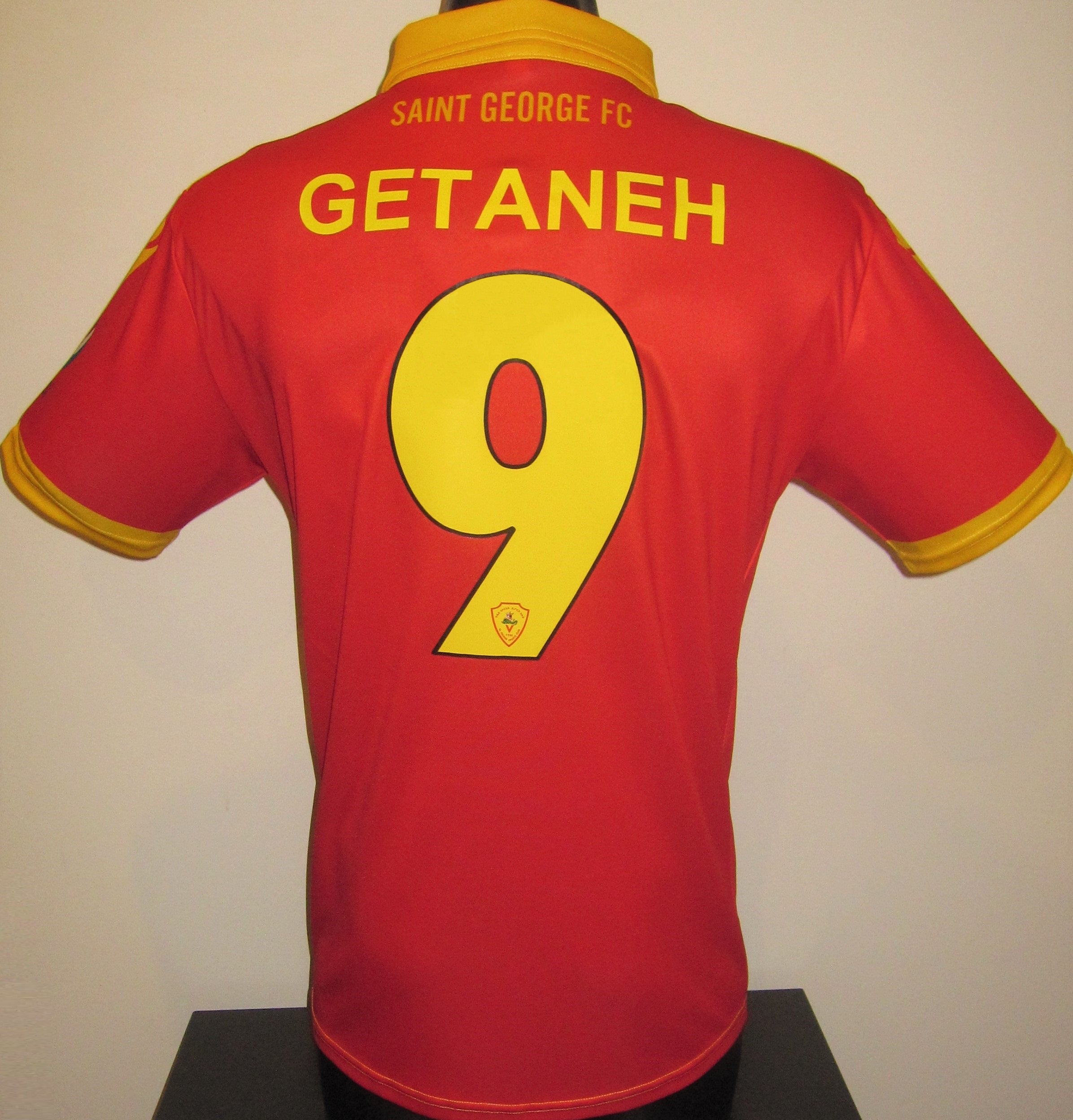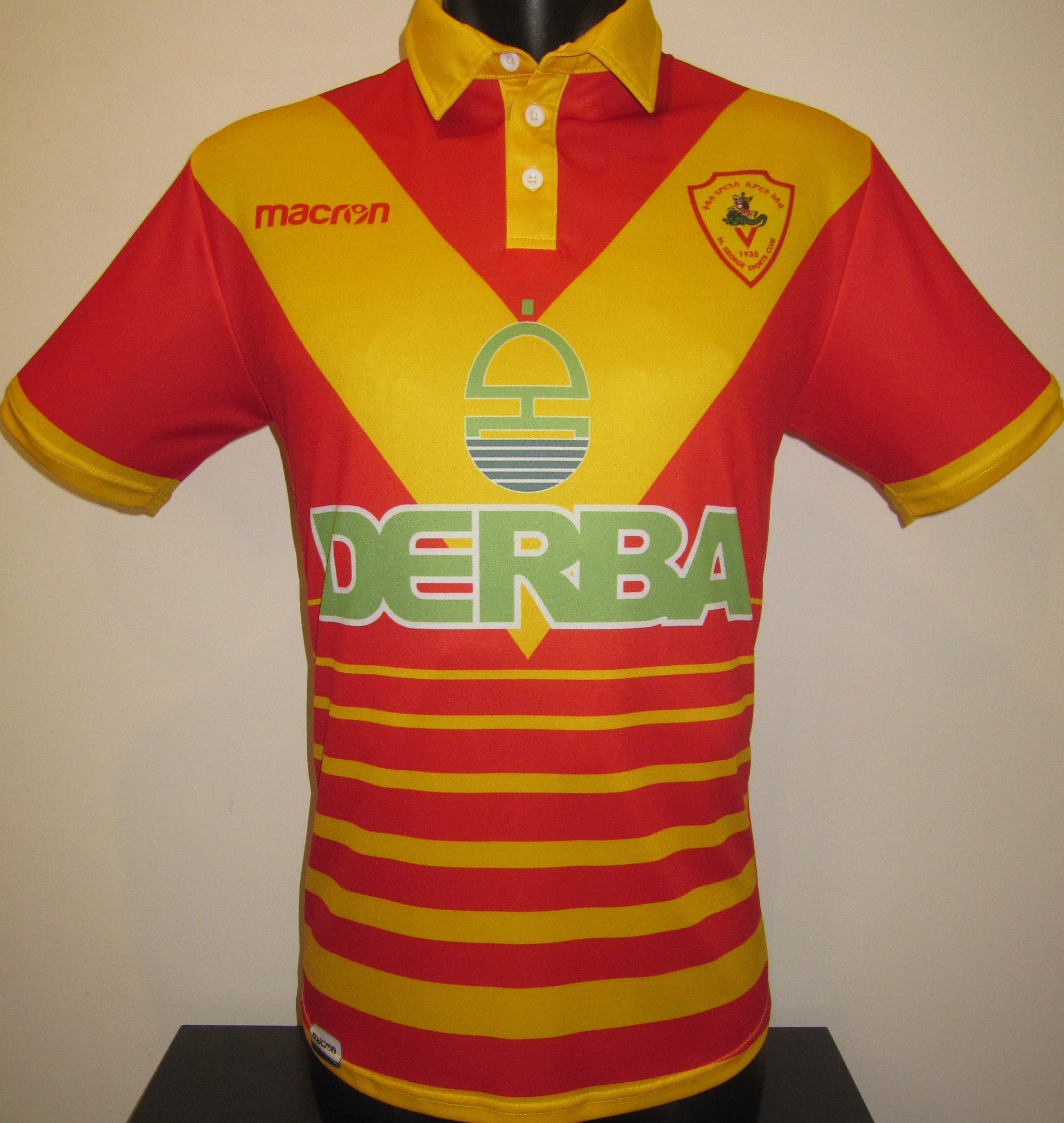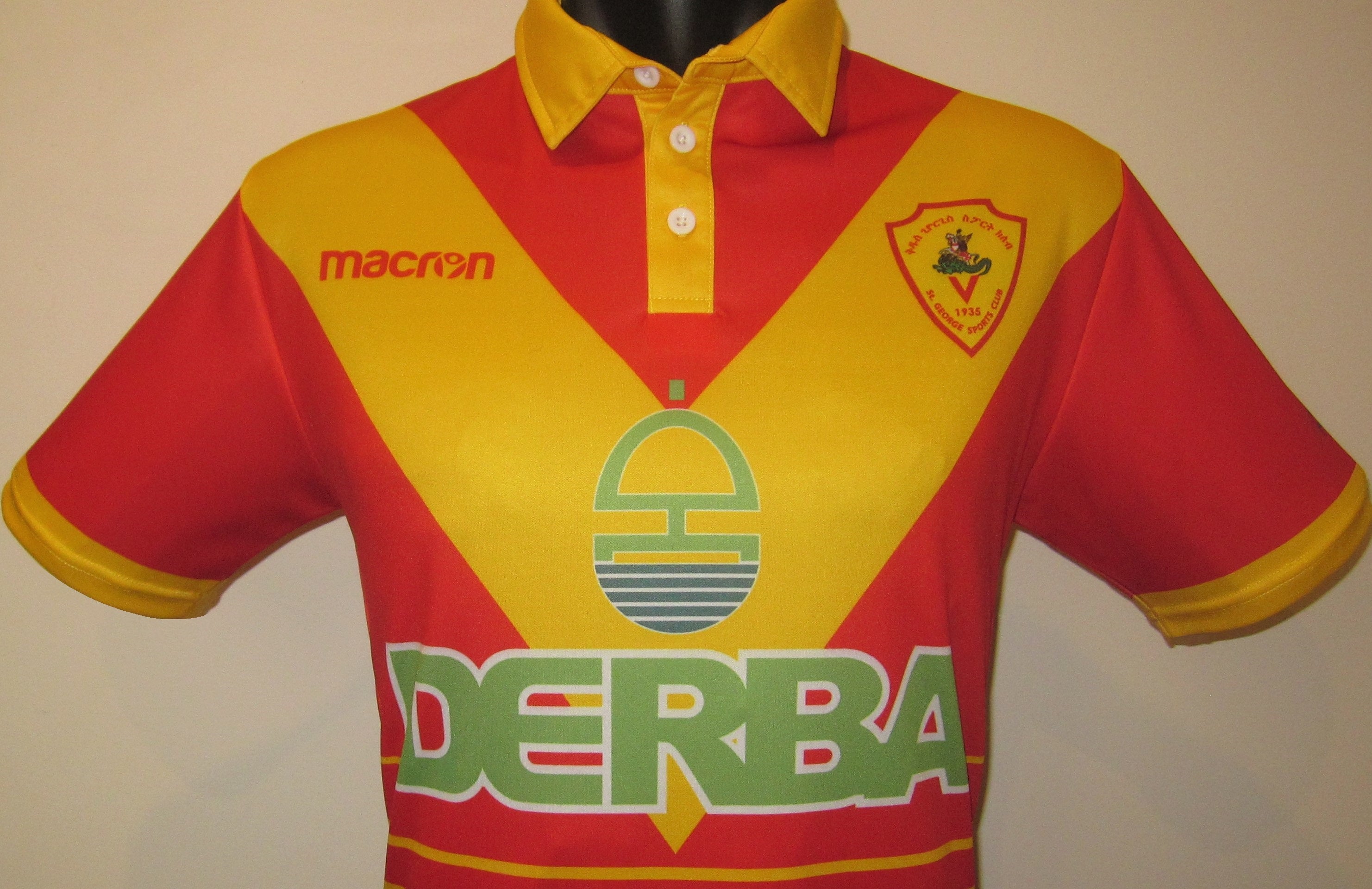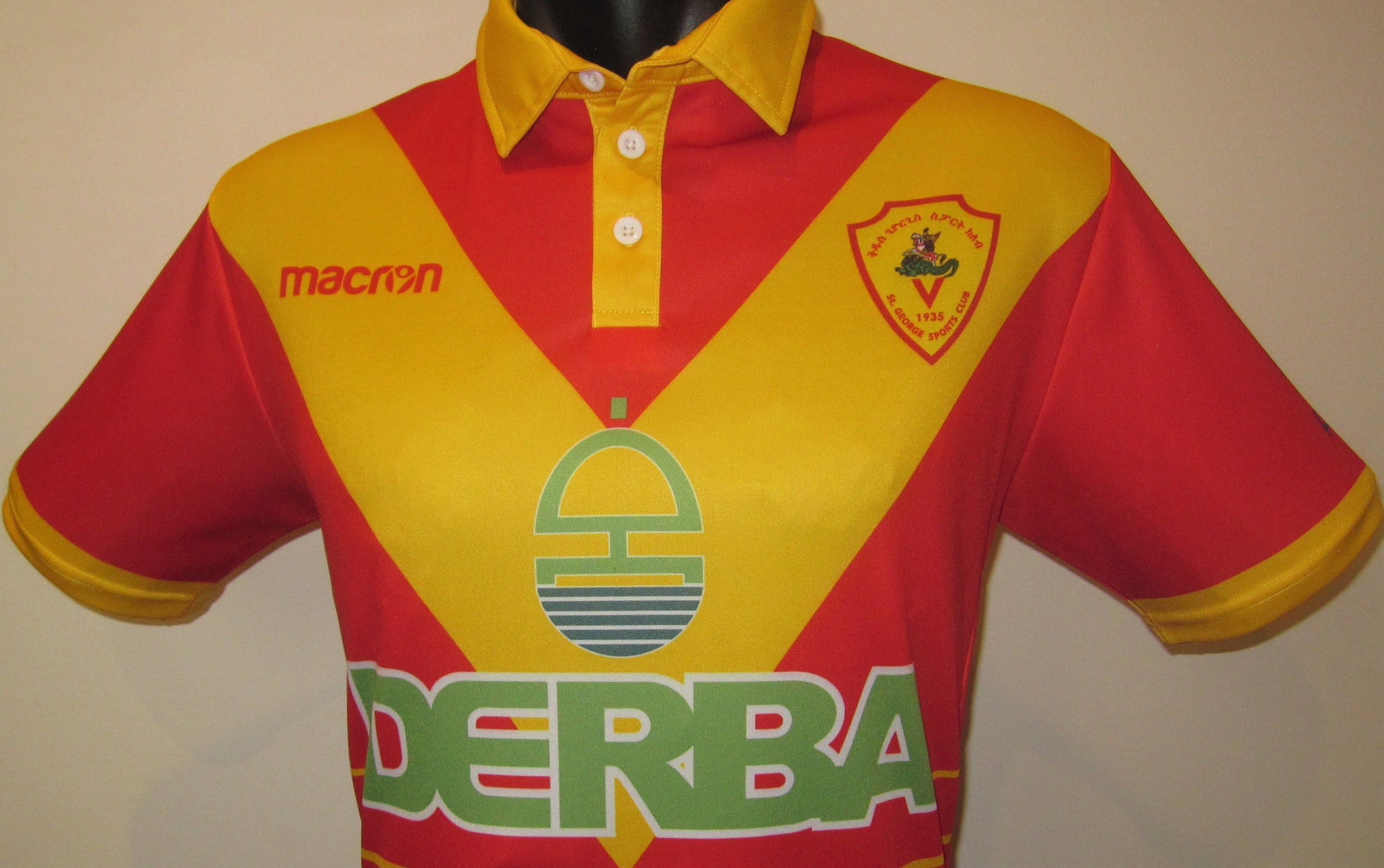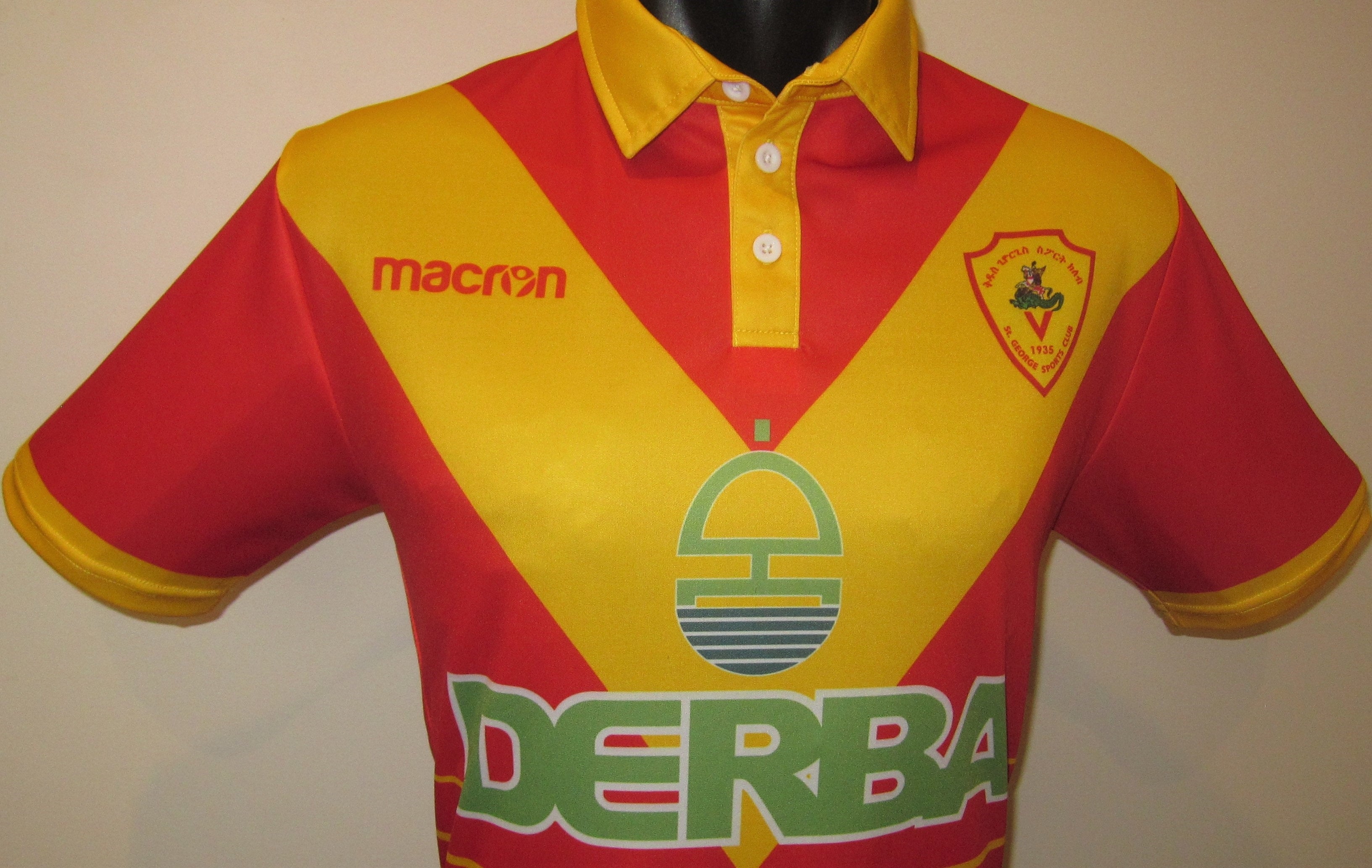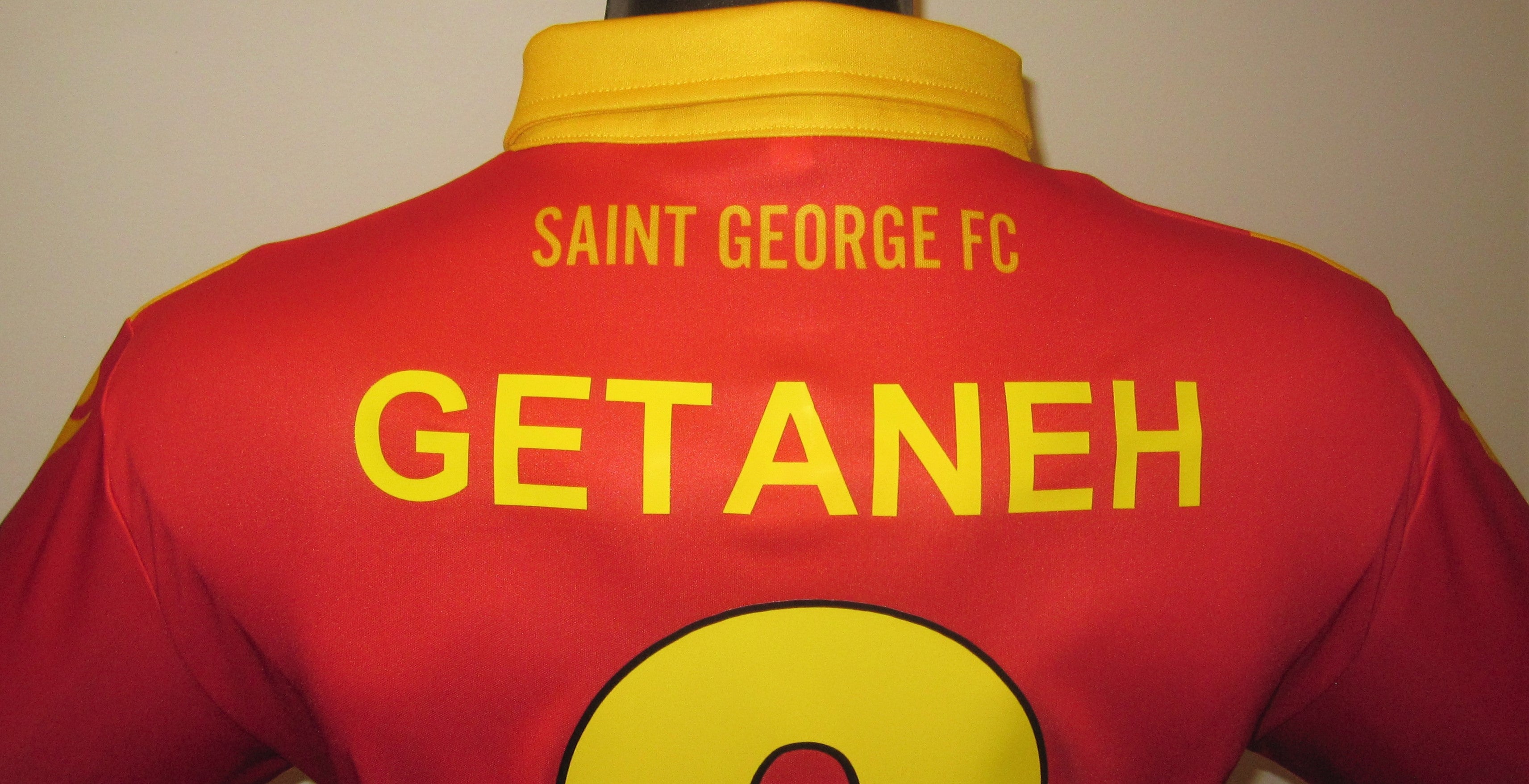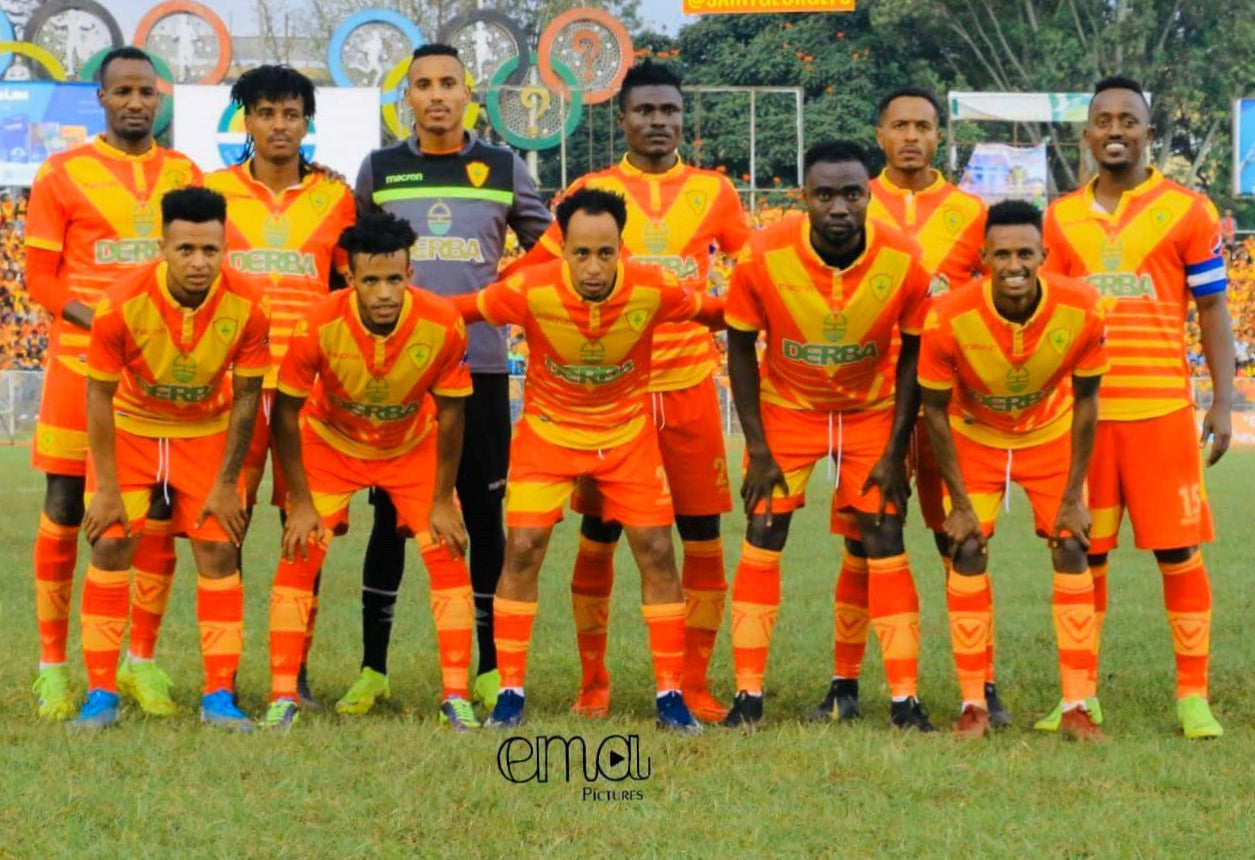 Saint George SC 2019-20 Home (GETANEH #9) Jersey/Shirt
This is a Macron Saint George SC 2019-20 home jersey featuring the name and number of star striker Getaneh Kebede.
Saint George SC (also known as Kidus Giorgis) compete in the Ethiopian Premier League and are based in the capital city of Addis Ababa. The club was founded in 1935 and was established as a symbol of Ethiopian nationalism and resistance against the occupying forces of fascist Italy. They have remained a key member of both the football landscape in Ethiopia as well as society in general since then and have been the most successful club in Ethiopia throughout the majority of their existence. Saint George have won a total of 29 top tier league titles since their maiden title in the 1950 season. Since the Premier League was established in 1997 they have won 14 titles, with their league dominance only being challenged in recent seasons with the emergence of several clubs based outside of Addis Ababa.
Getaneh Kebede has been one of Ethiopia's leading footballers over the past decade, having been a prolific scorer at both club and international level. Kebede began his club career with Dedebit F.C.in 2010 and was the league's top scorer in his first full season, finishing the 2010-11 season with 20 goals. He was once again the league's top scorer in the 2012-13 as he played a key role in Dedebit F.C. winning their maiden league title. Kebede's exceptional goalscoring record attracted the attention of many foreign clubs and in July 2013 he signed with South African side Bidvest Wits, becoming one of the very few players from the Ethiopian Premier League to transfer to one of Africa's strongest leagues. He remained at Bidvest Wits for two seasons before joining fellow South African club University of Pretoria F.C for the 2015-16 season and later returned to Dedebit in late 2016. In August 2018, Kebede signed with Ethiopian giants St. George SC, where he remains one of the top strikers in Ethiopian domestic football. At international level, Kebede has scored 33 goals in 66 matches for Ethiopia since his debut in 2010, making him the all-time leading scorer for the national team as well as their 2nd most-capped player in their history.