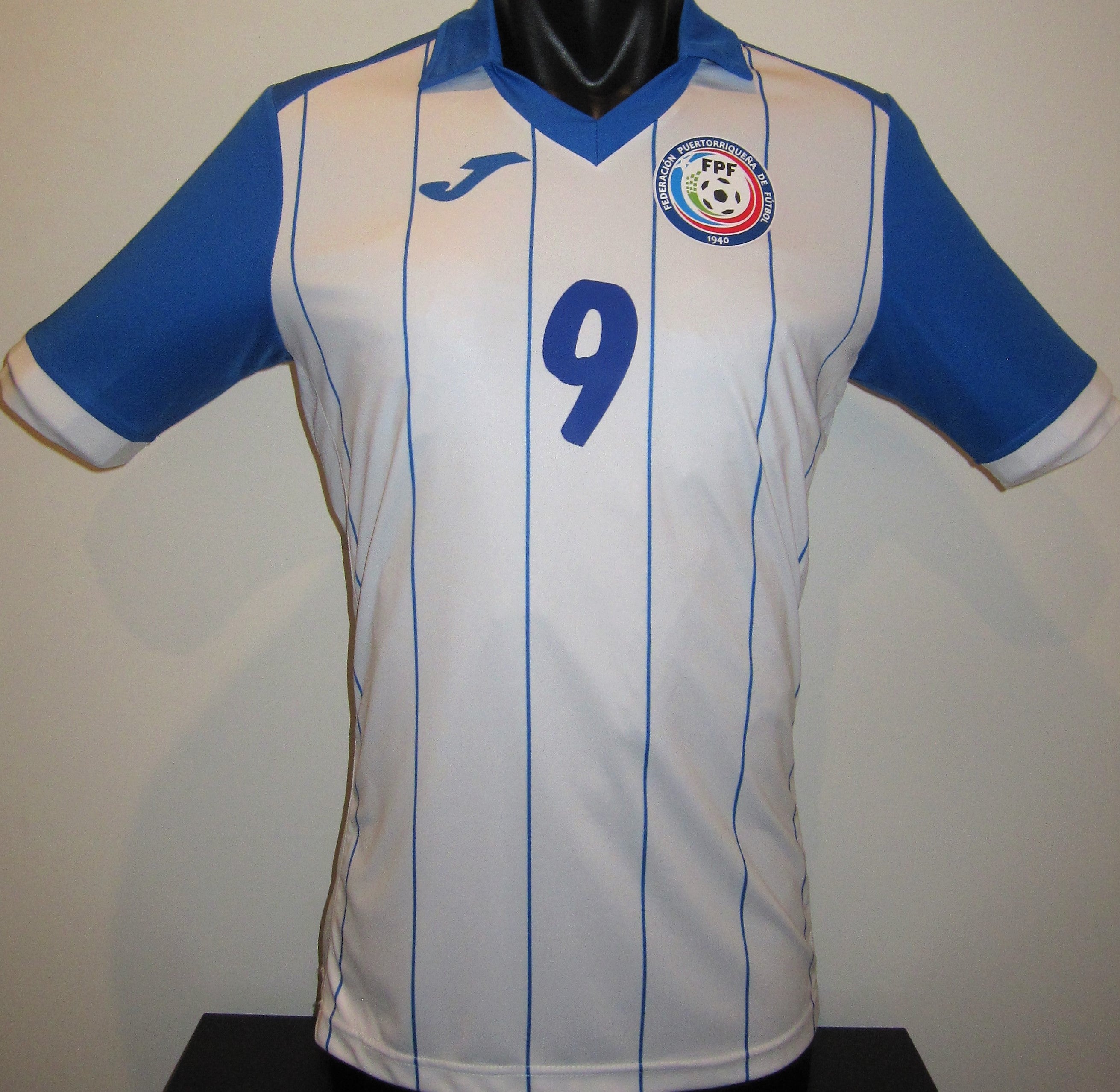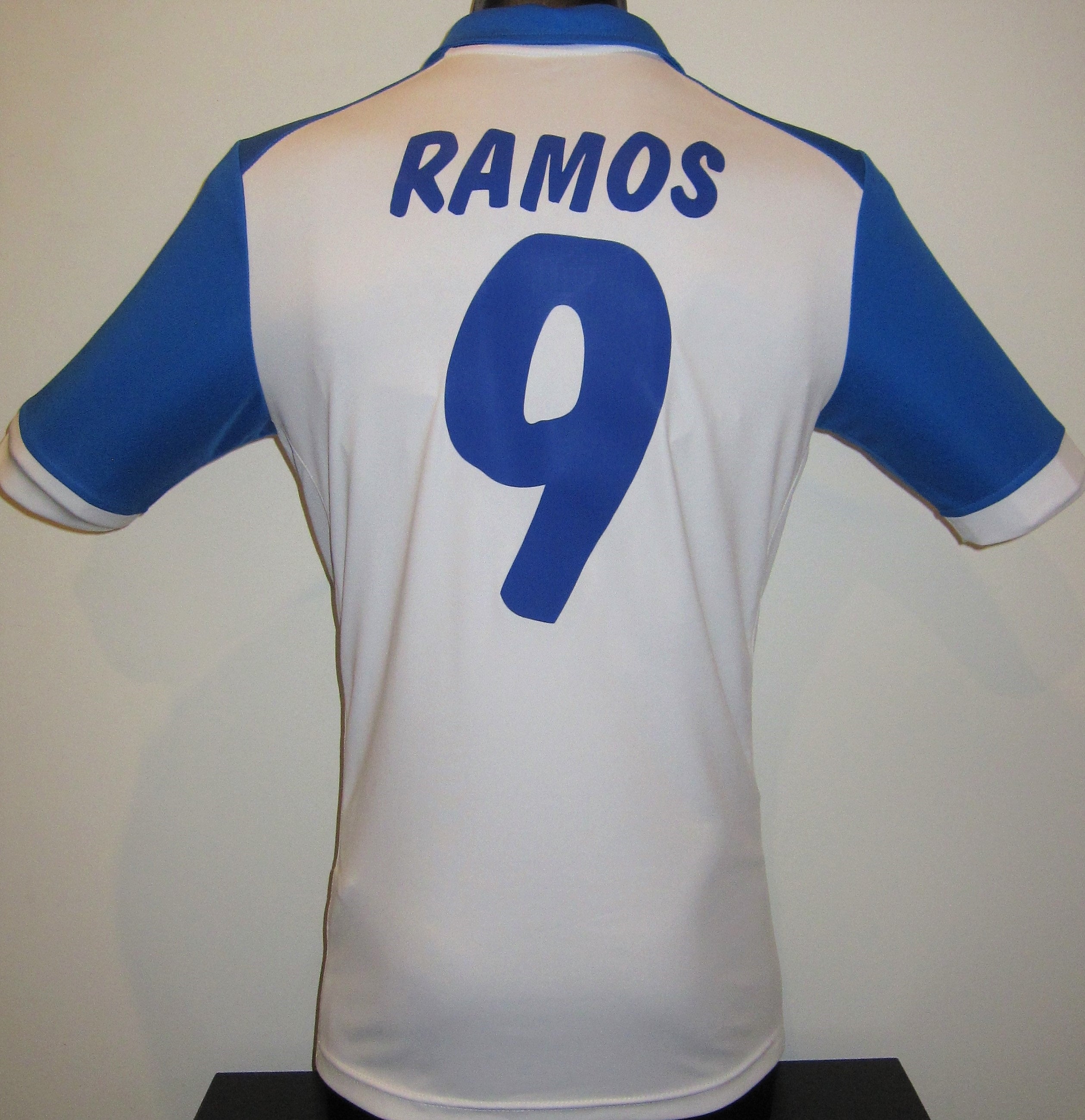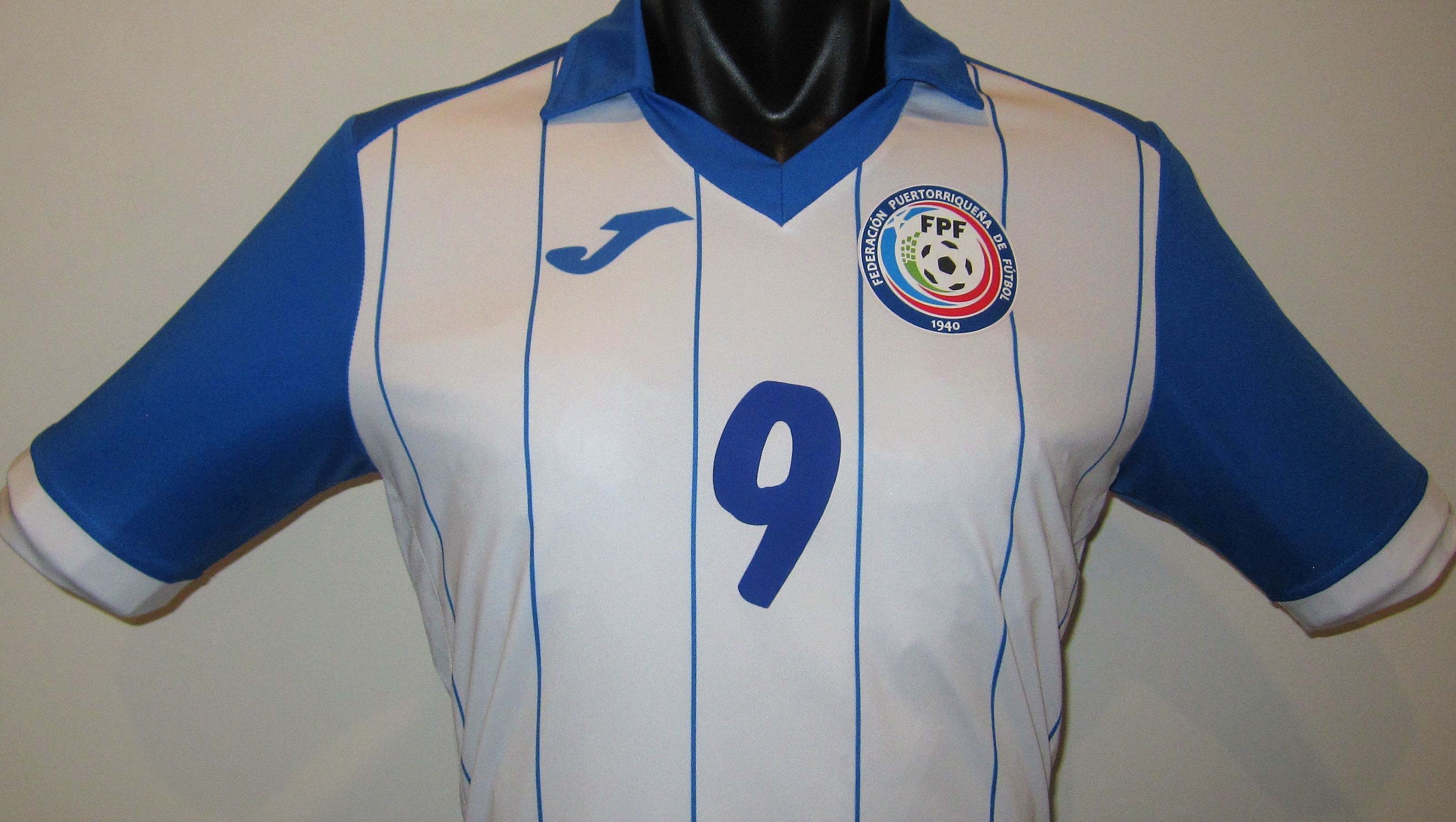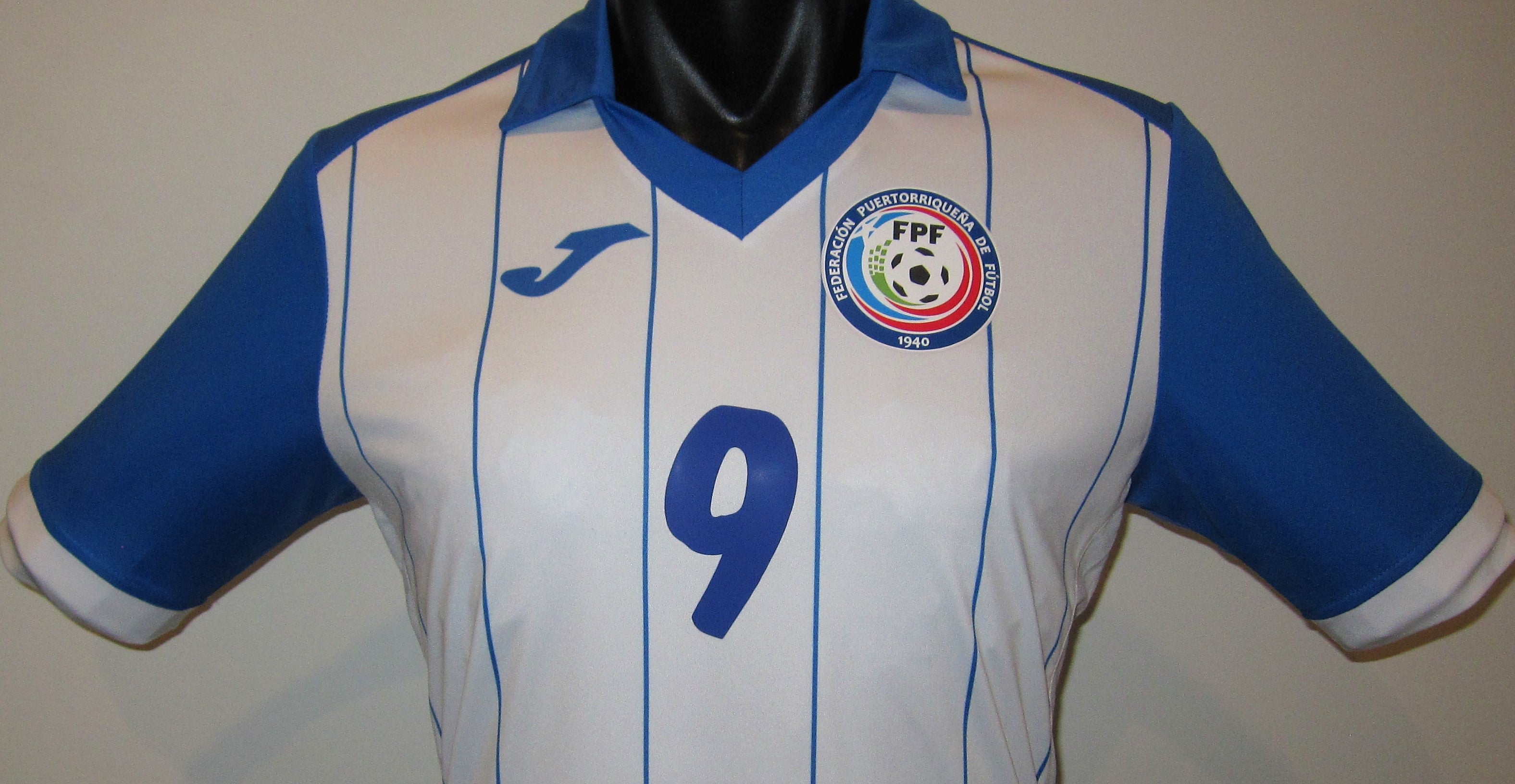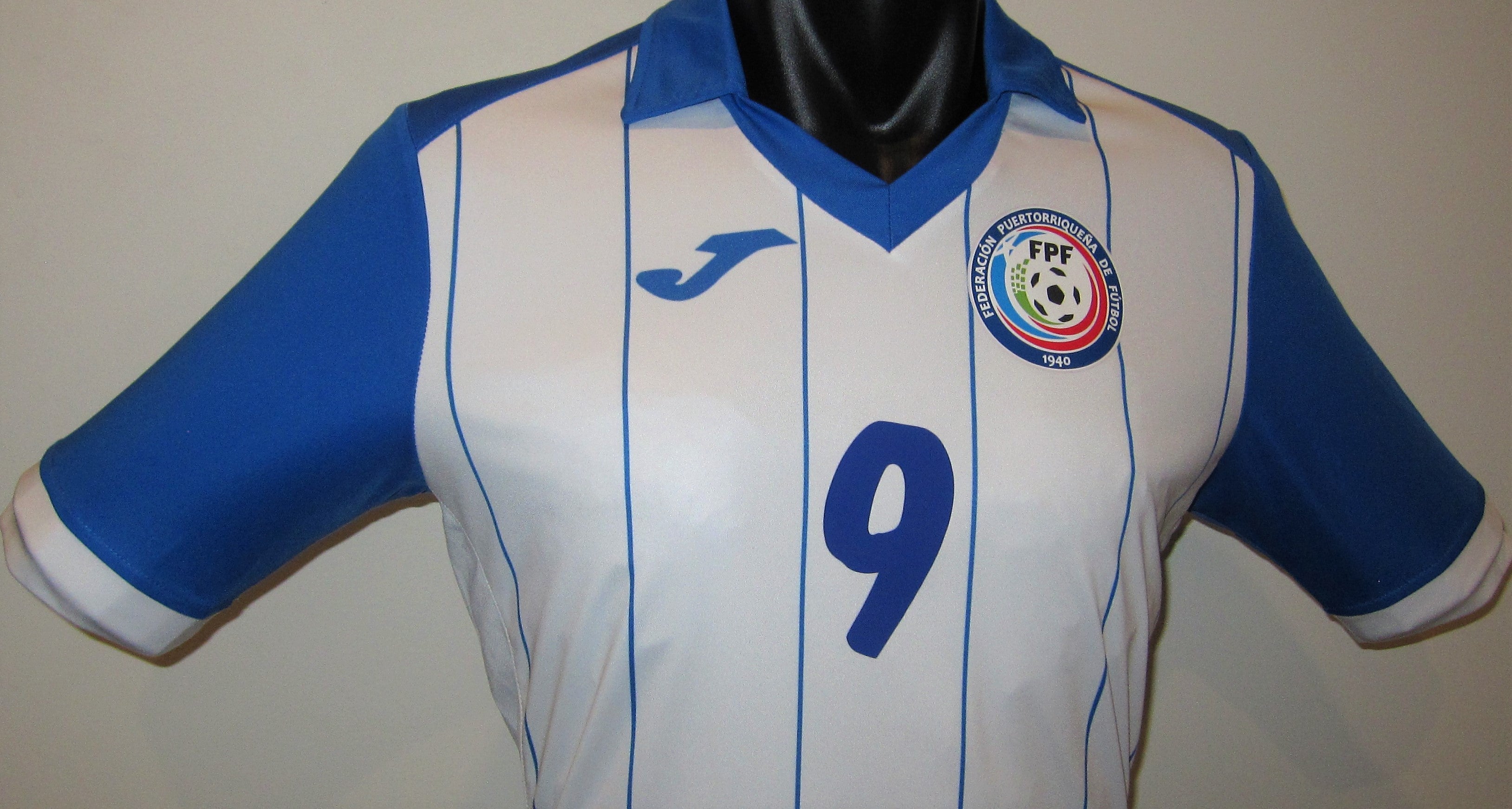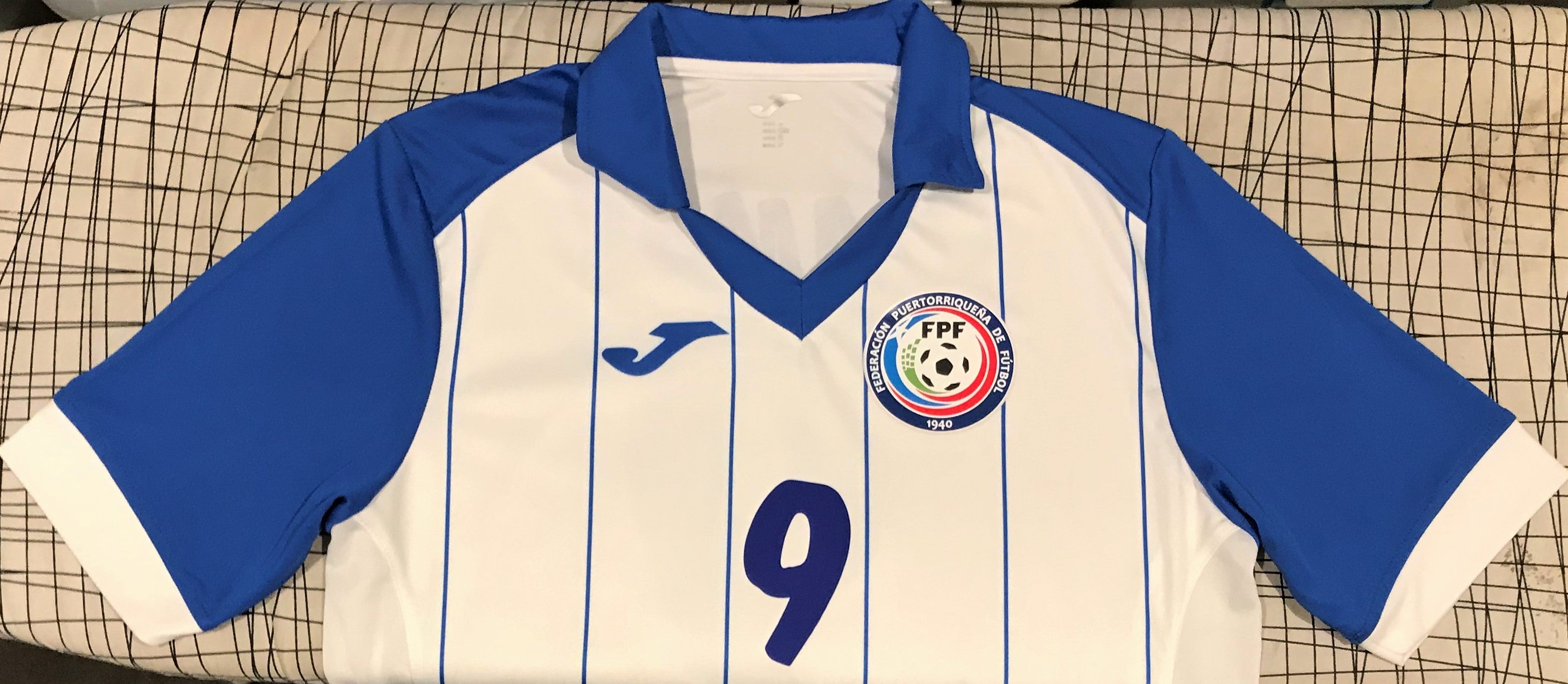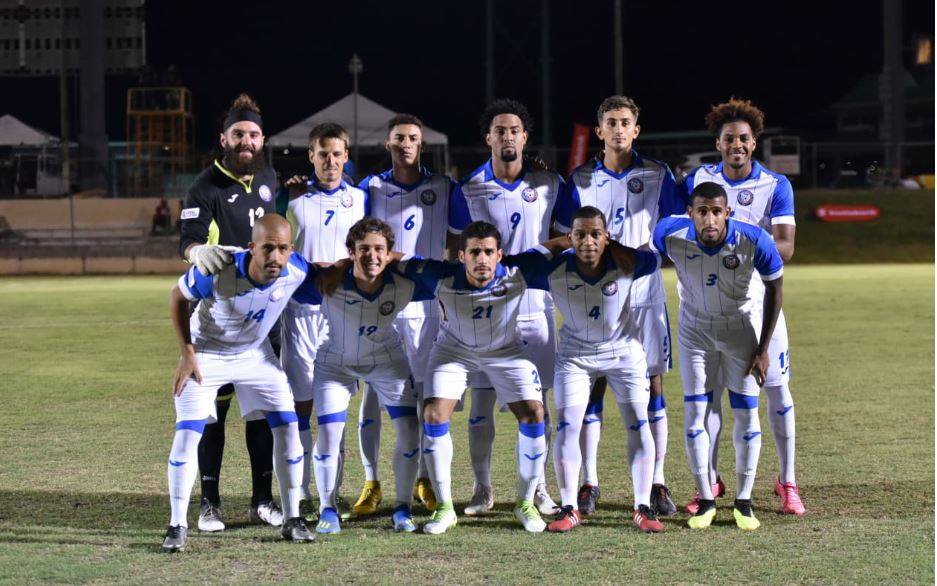 Puerto Rico 2018-19 Away (RAMOS #9) Jersey/Shirt
This is a Joma Puerto Rico national team 2018-19 away jersey featuring the number of star striker Hector 'Pito' Ramos.
Pito in one of the most distinguished players in Puerto Rican football and has had an illustrious career at both club and international level. He has played his club in a number of different leagues, starting his career in Puerto Rico with Sevilla FC before playing for Puerto Rico Islanders in the USL. He has since played for Isidro Metapán & Águila in El Salvador, Saudi Arabia's Al-Qadisiyah and most recently with Malaysian club Sabah FA. He is both the most-capped player and all-time leading scorer for Puerto Rico, scoring 18 goals in 36 international matches.
Puerto Rico have traditionally struggled for success at senior national team level, however they have seen improved results in recent years, including advancing for the first time to the third round of the 2017 Caribbean Cup qualification when they defeated Grenada and Antigua and Barbuda in the second round, only two games away for reaching the CONCACAF Gold Cup for the first time. Unfortunately, Hurricane Maria has derailed their recent progress, however with a young squad and a number of overseas-based players the future still looks bright for football in Puerto Rico.