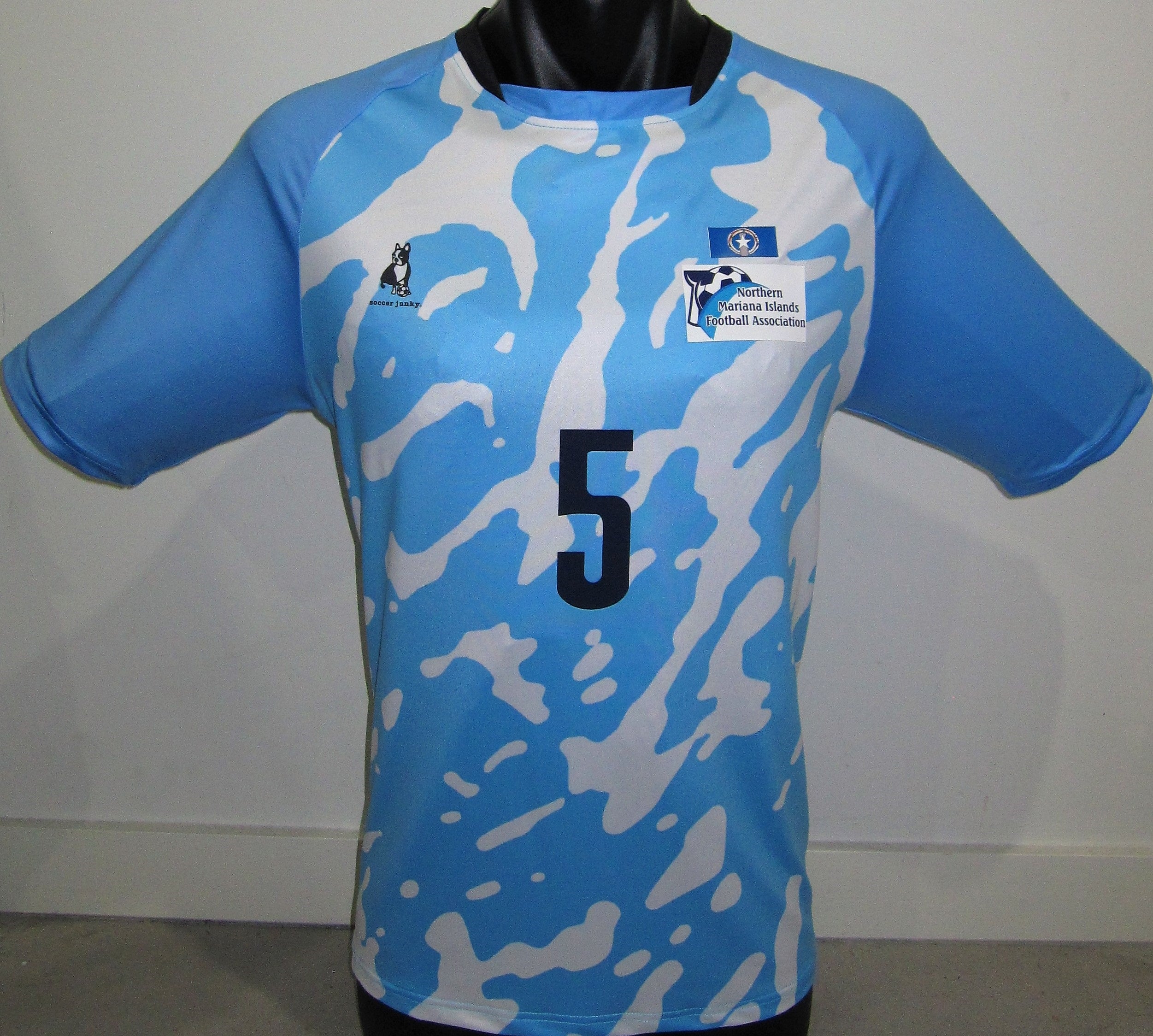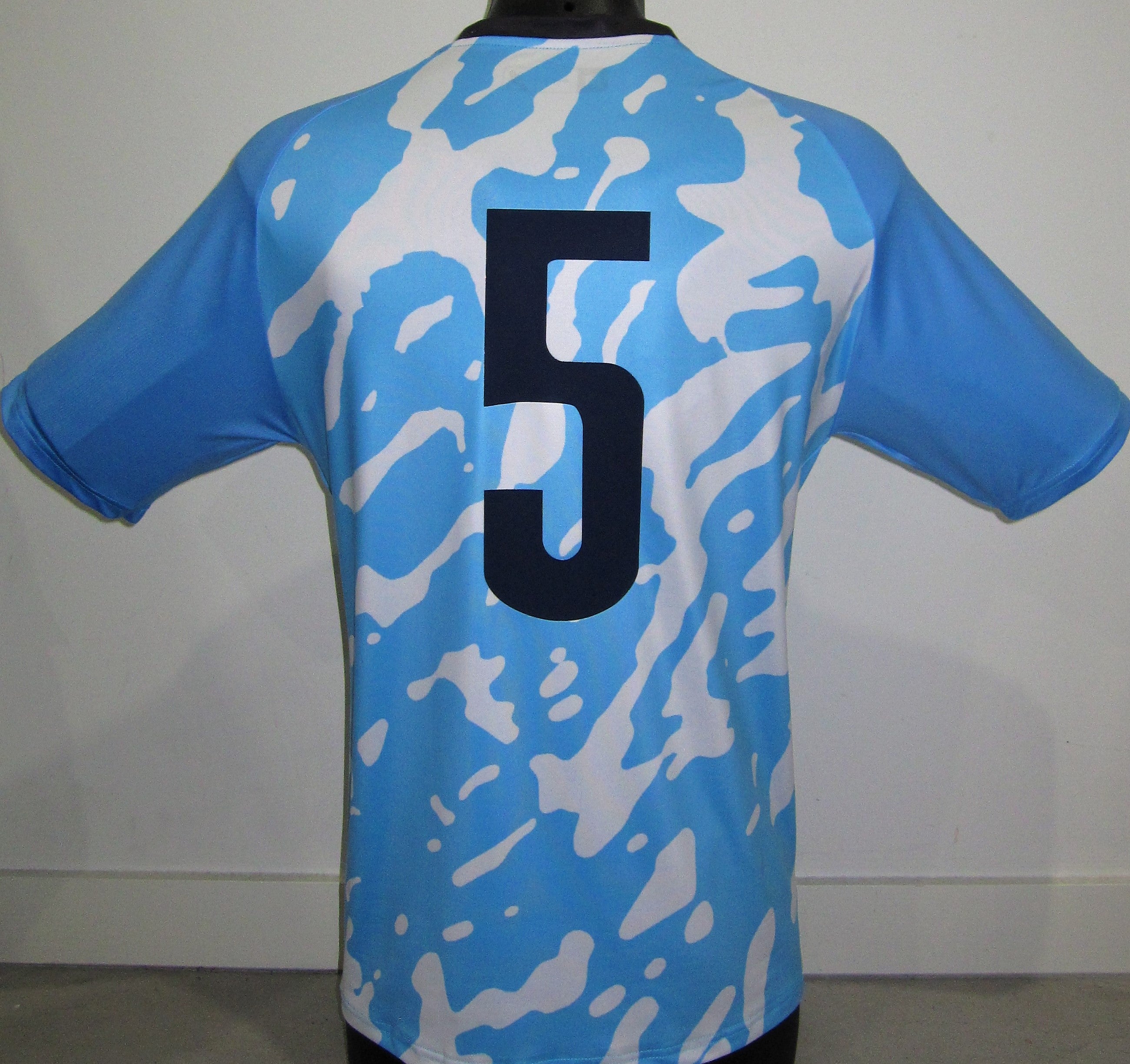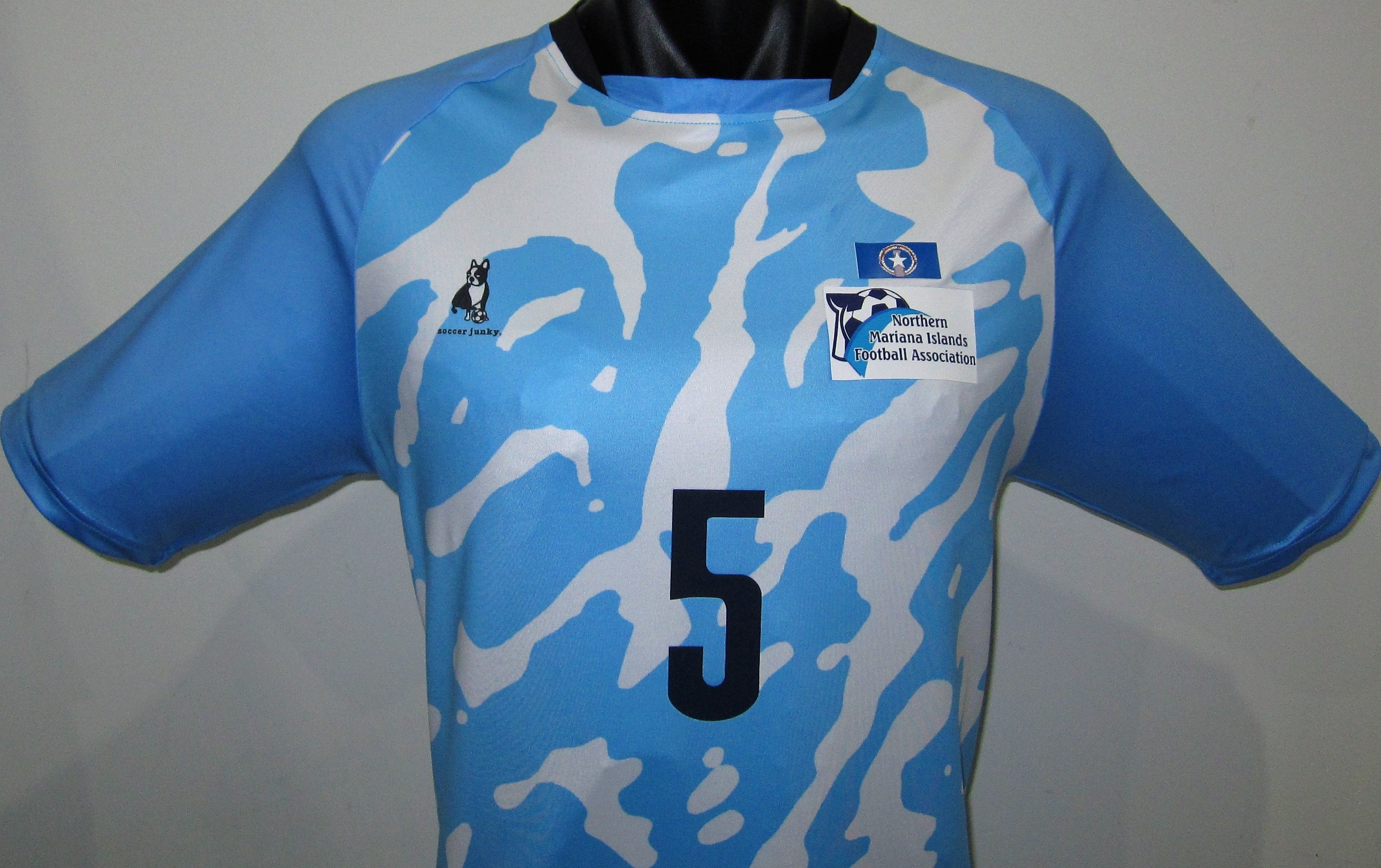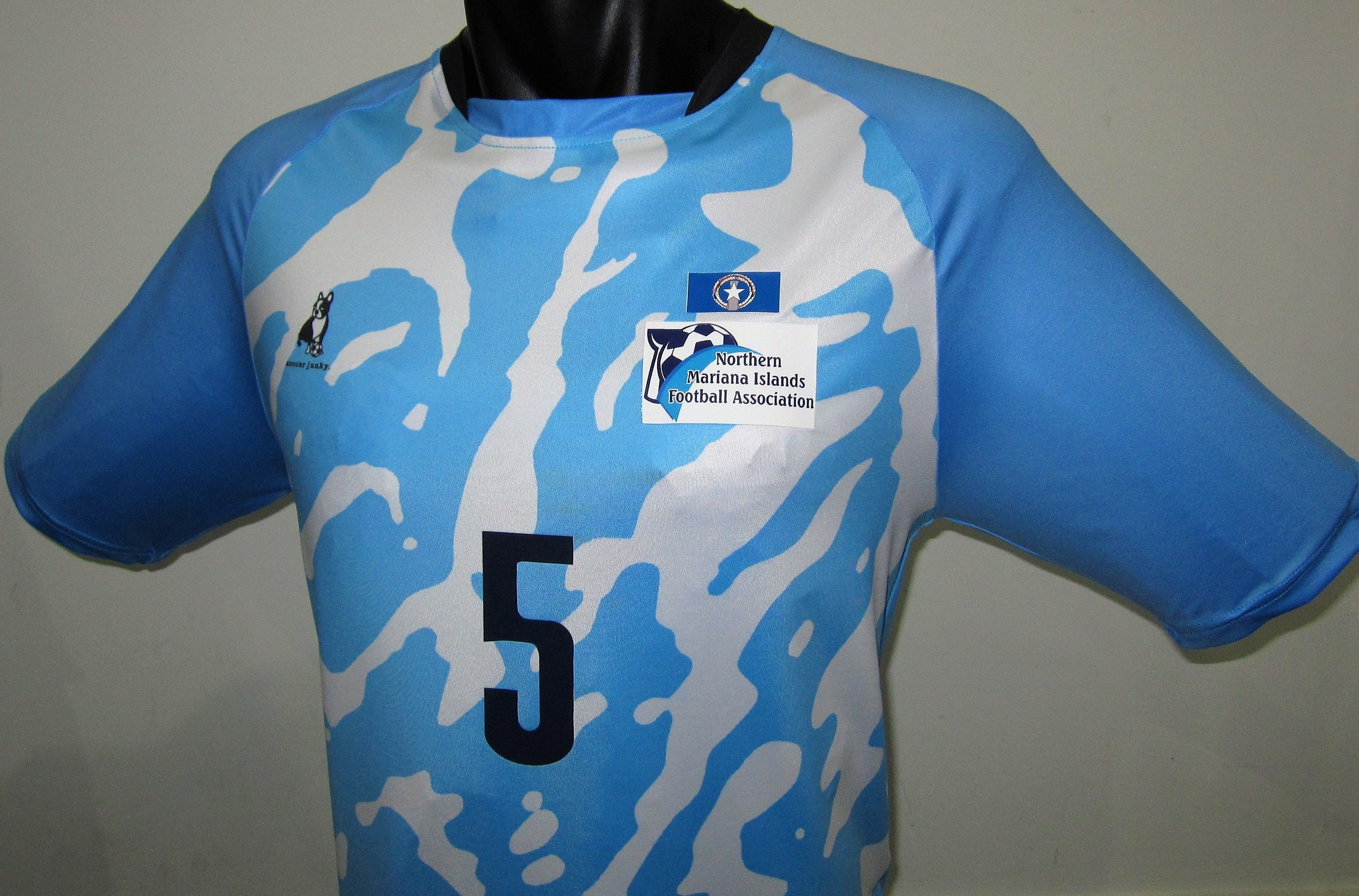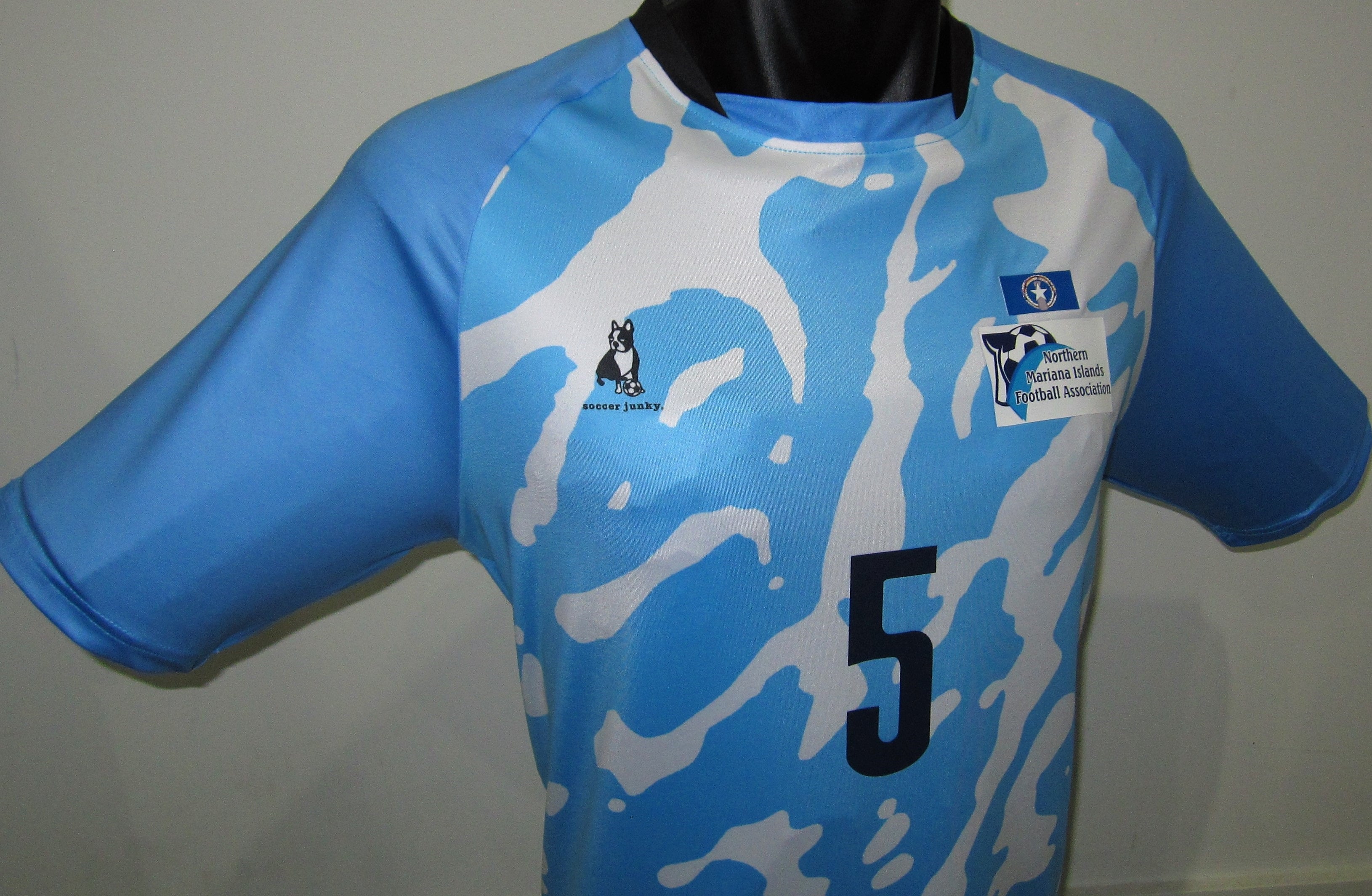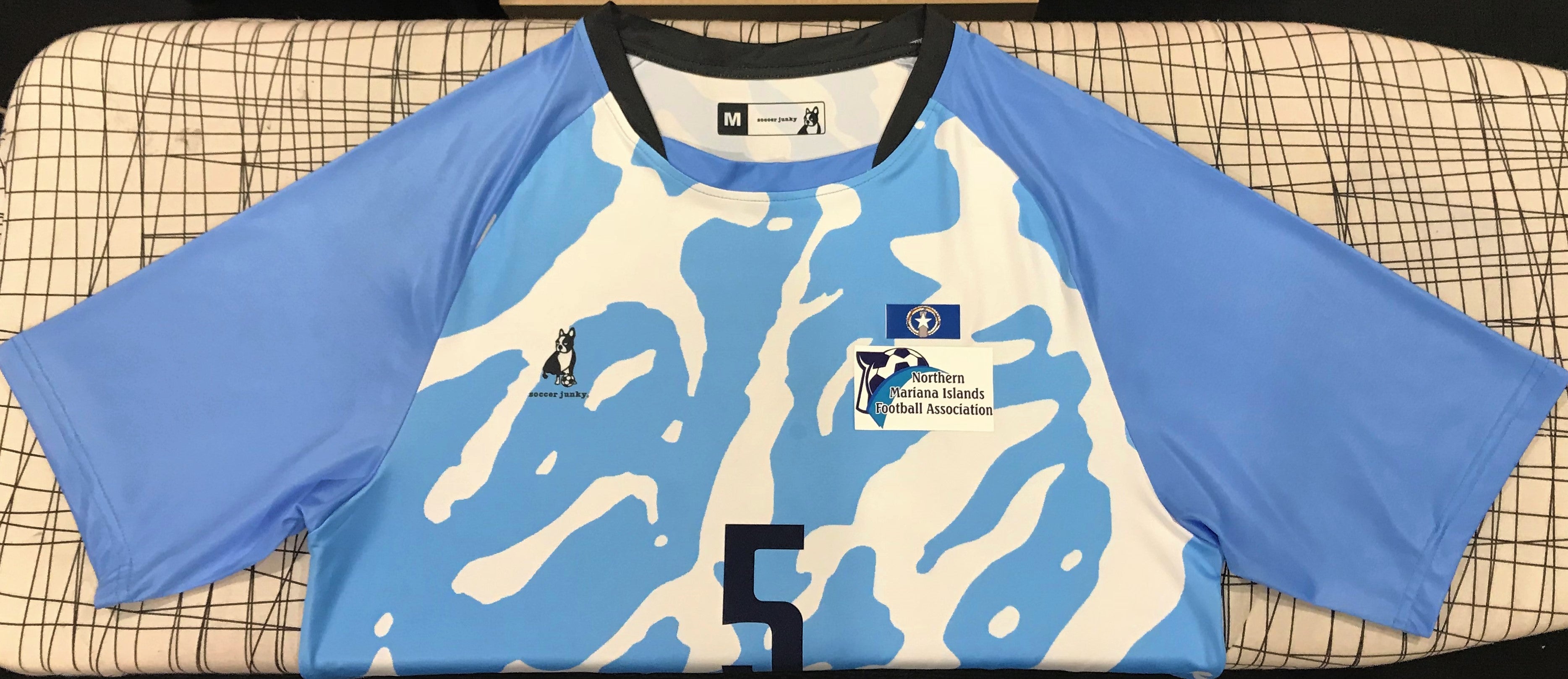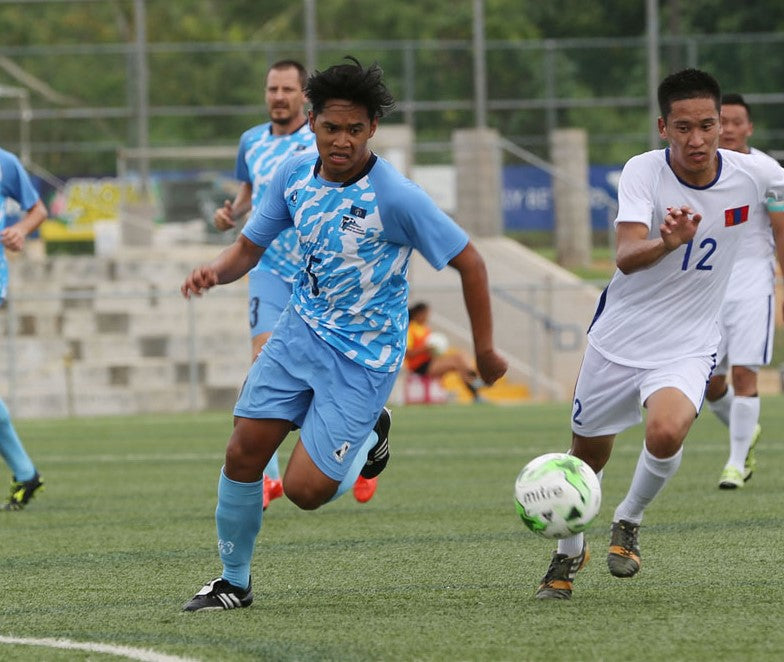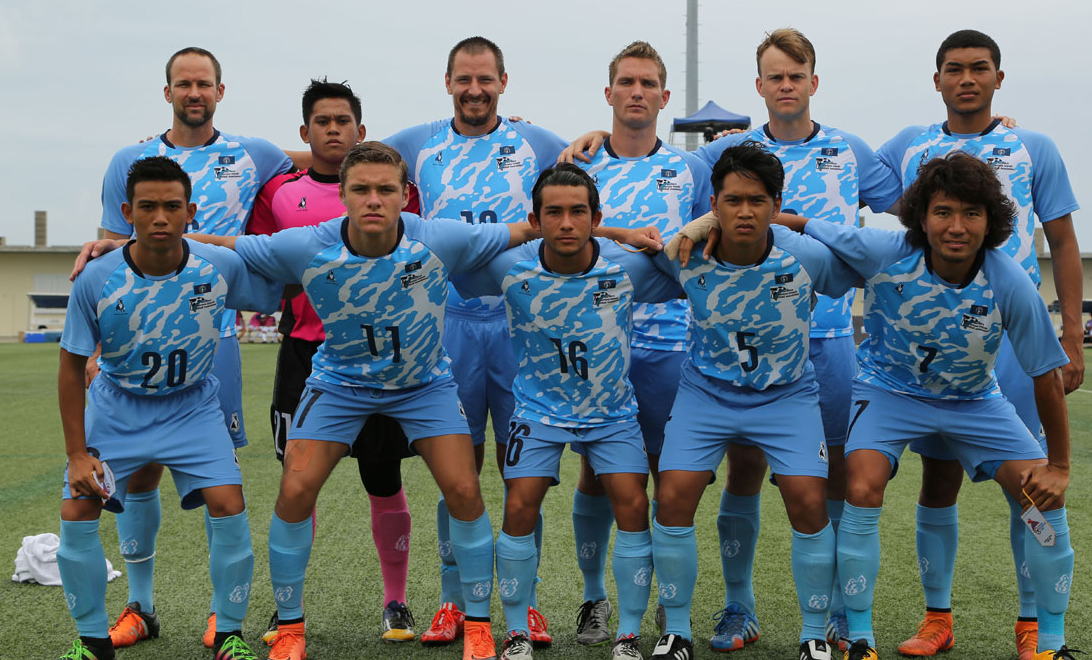 Northern Mariana Islands 2016-17 Home (DEL ROSARIO #5) Jersey/Shirt
This is a Soccer Junky Northern Mariana Islands national team 2016-17 home jersey featuring the number of star defender Enrico del Rosario.
The Northern Mariana Islands national team represents the chain of located in the north-western Pacific Ocean and became a full member of the Asian Football Confederation in December 2020. They had initially been accepted as member of the East Asian Football Federation in 2008, with the majority of their matches having been played in various EAFF competitions. NMI are not a member of FIFA, however are currently in the process of applying for membership and will likely be accepted into FIFA in the near future. Due to their small size, with a population of only 55,000, as well as a lack of regular matches, the Northern Mariana Islands have struggled to be competitive on the international stage. To date, the team has only won 1 competitive match since joining the EAFF, with their historic victory coming against Macau in the 2015 EAFF East Asian Cup first preliminary round. The Blue Ayuyu recorded a 2-1 win after coming from behind as Kirk Schuler scored the winning goal in the 65th minute.
Del Rosario is one of the very few Northern Mariana Islander footballers to play professionally outside the country with the 26-year-old having played for Stallion Laguna in the first tier of football in the Philippines from 2015-16. He later returned to the NMI to play with local powerhouse MP United, the most successful club in the islands. In 2019, Del Rosario moved to the United States and currently plays for Ohio Valley Premier League club Northern Kentucky Nitro. At international level, he has played 6 matches for the Blue Ayuyu as well as numerous matches for their various youth teams.