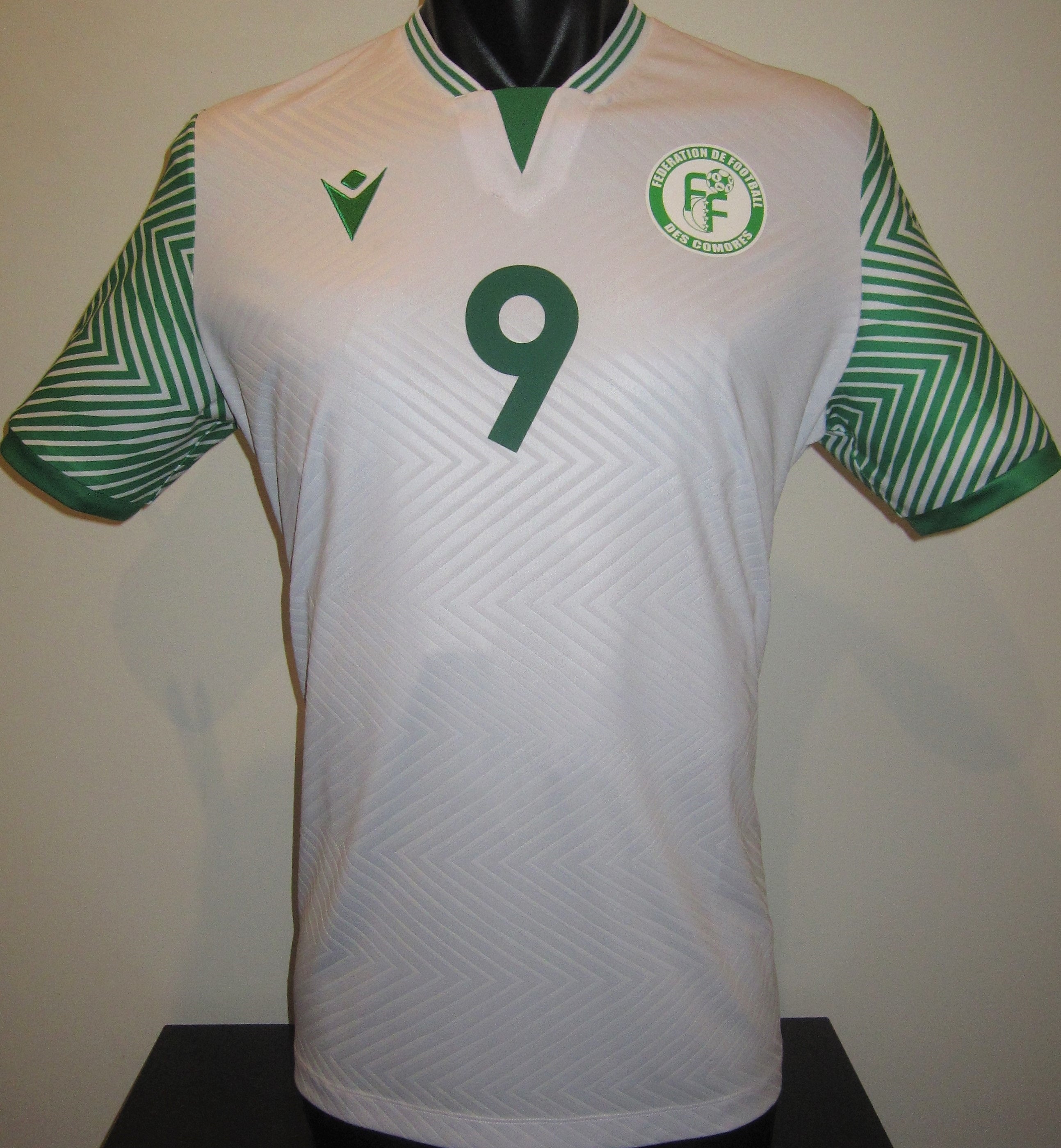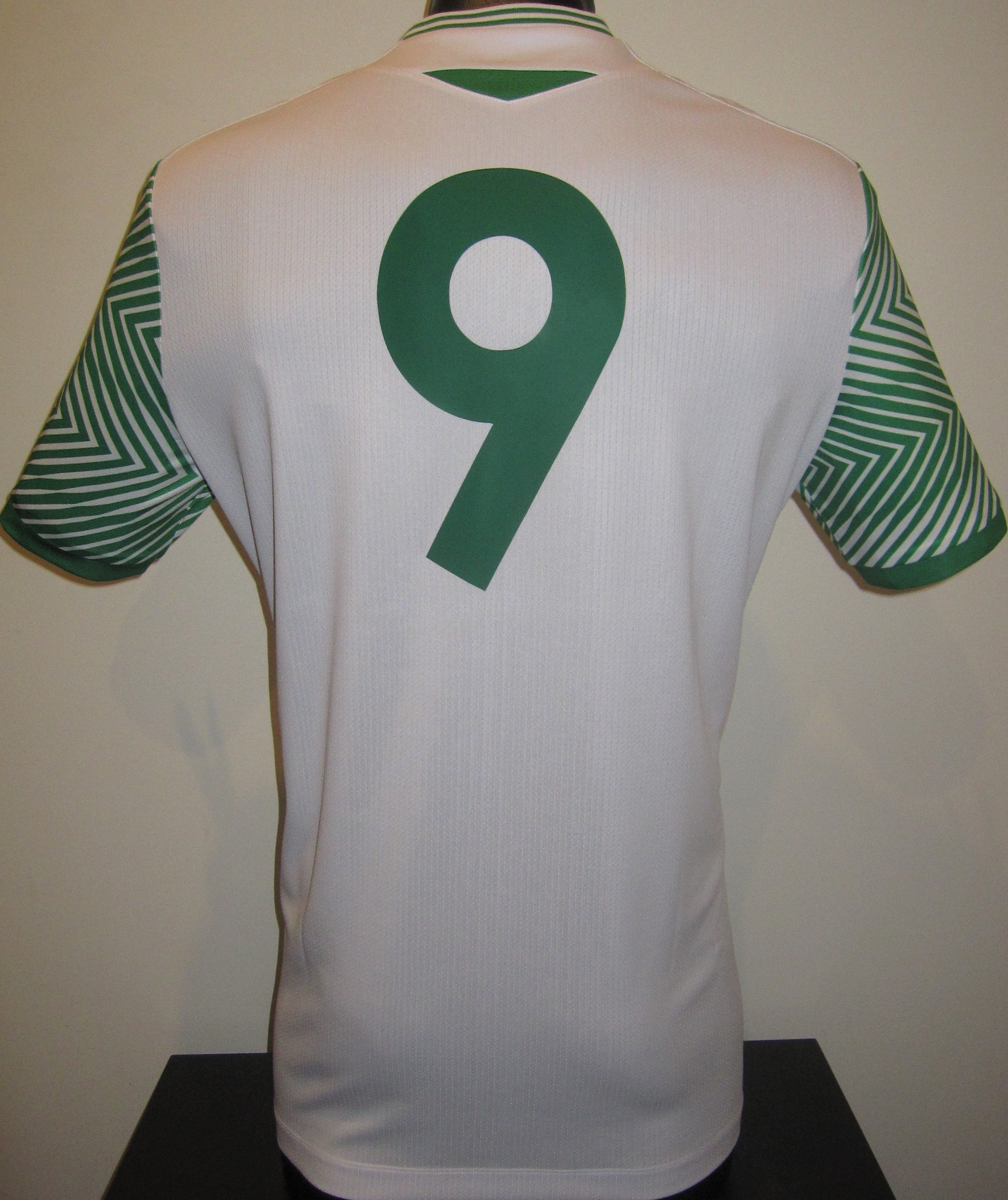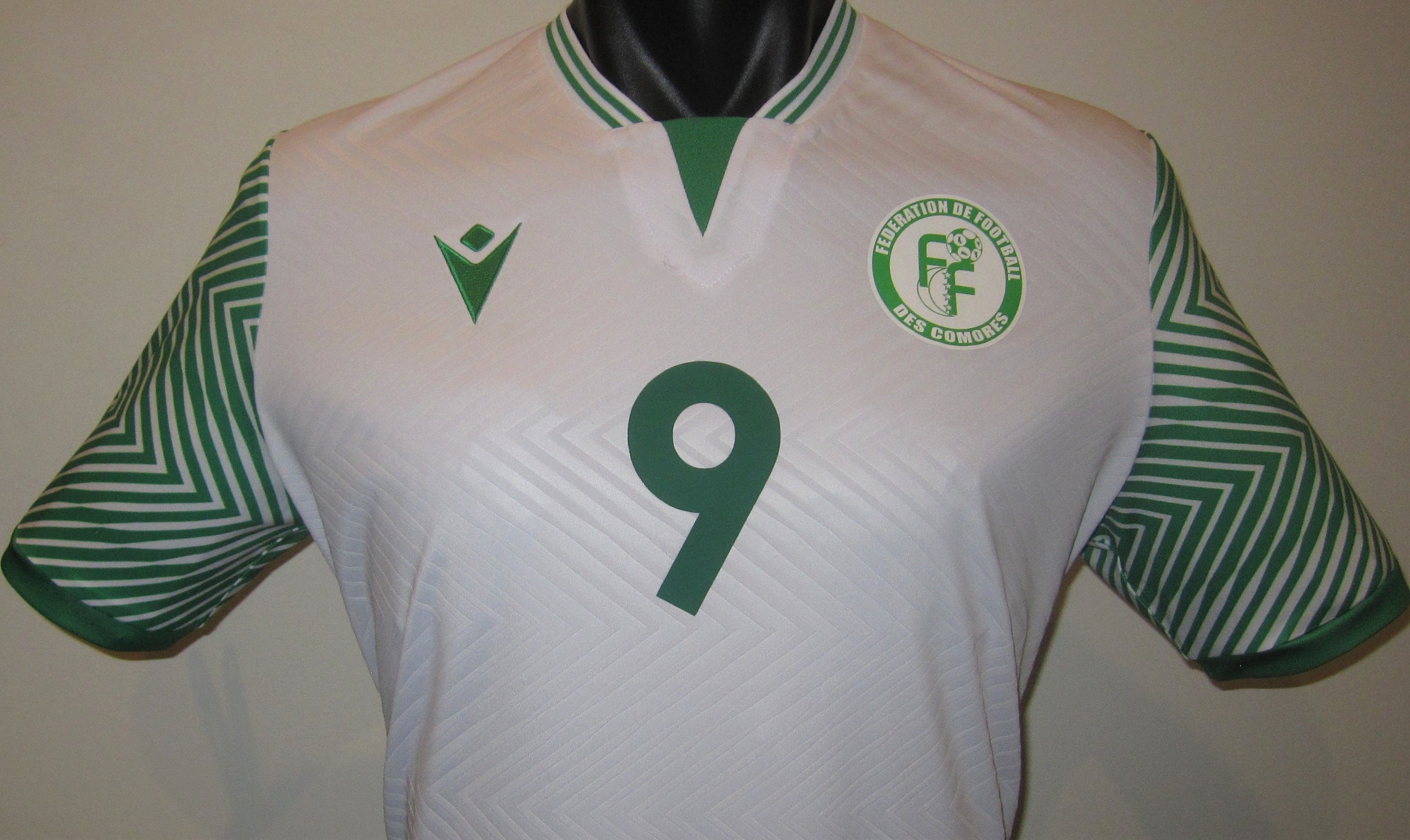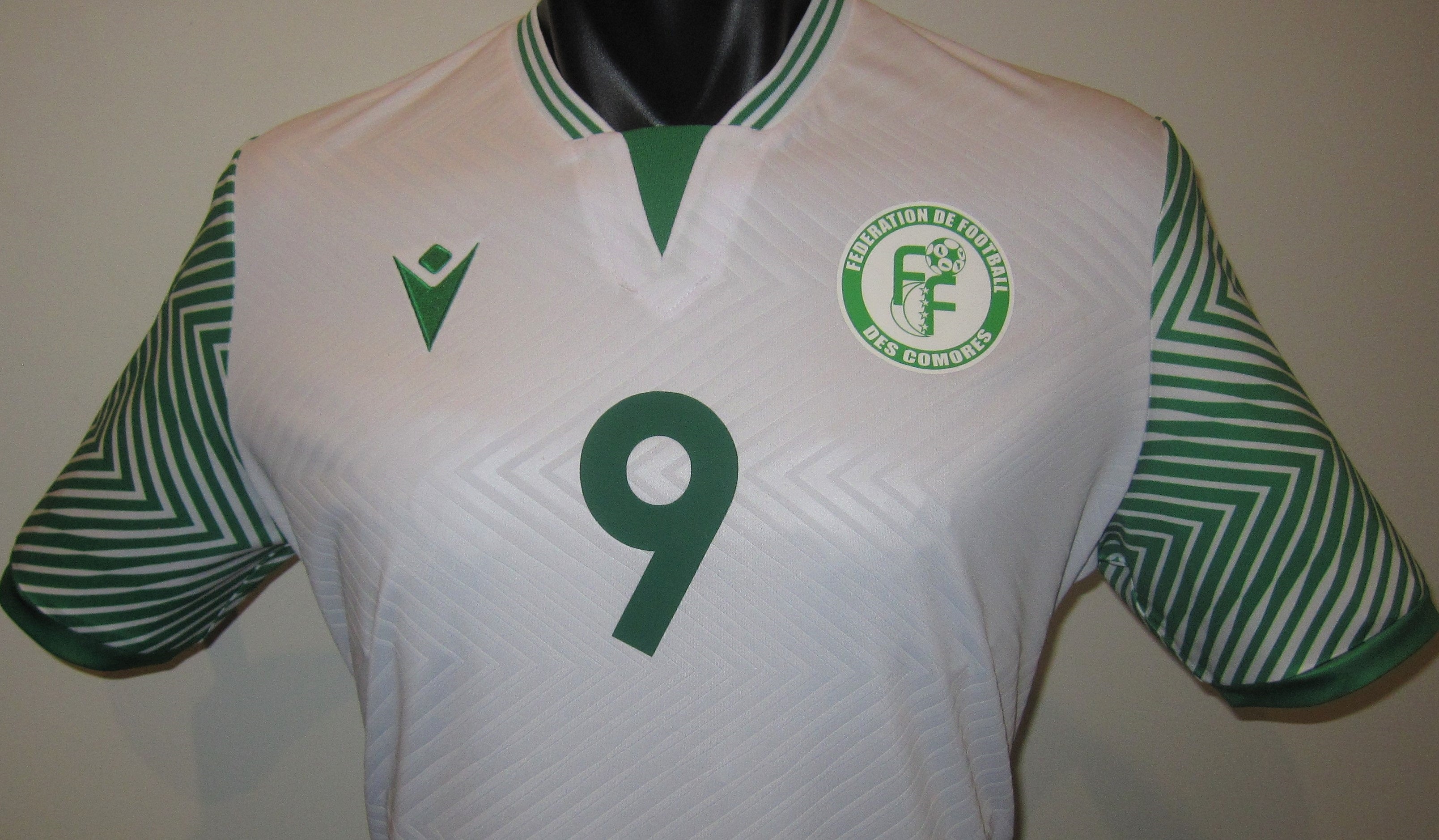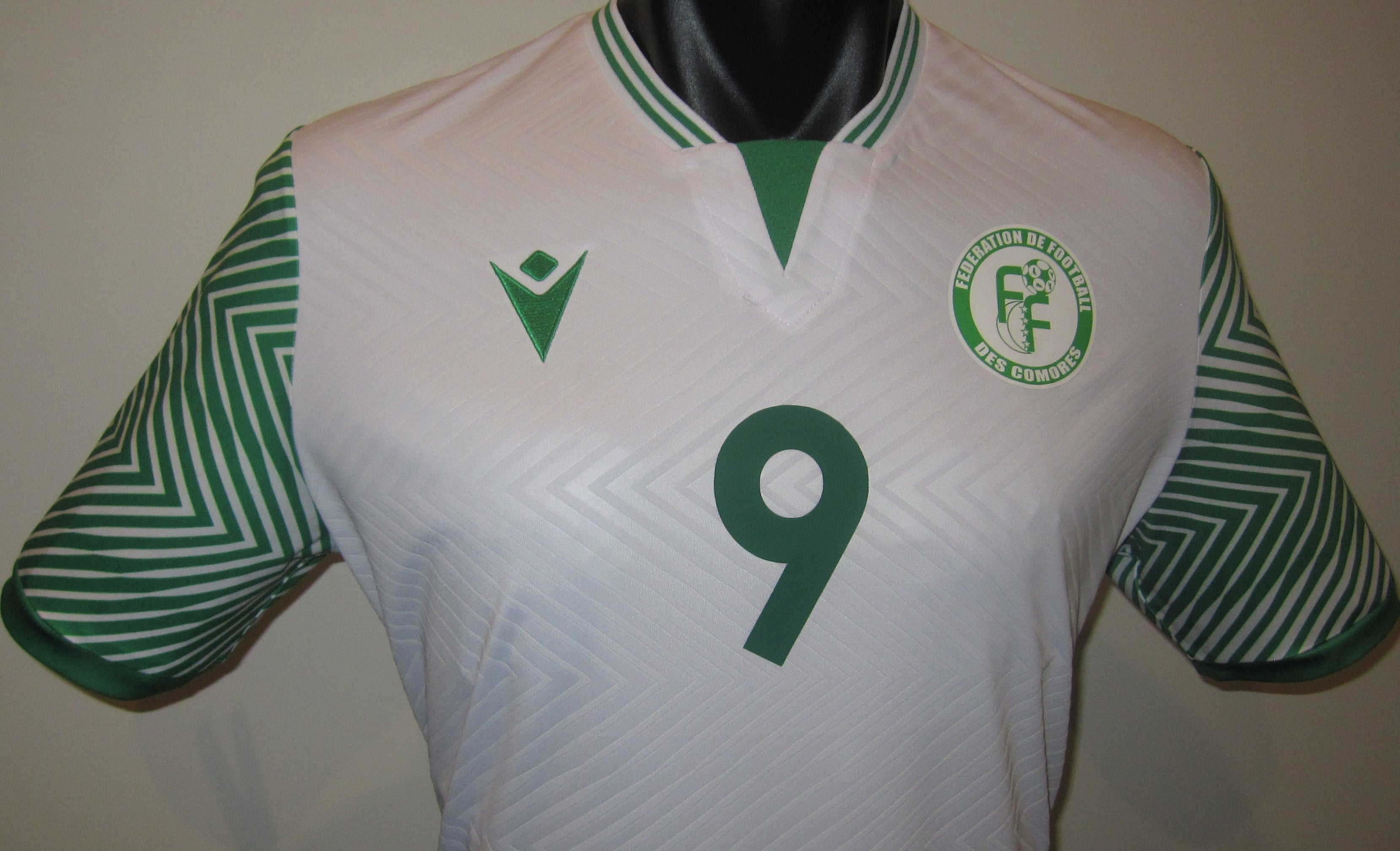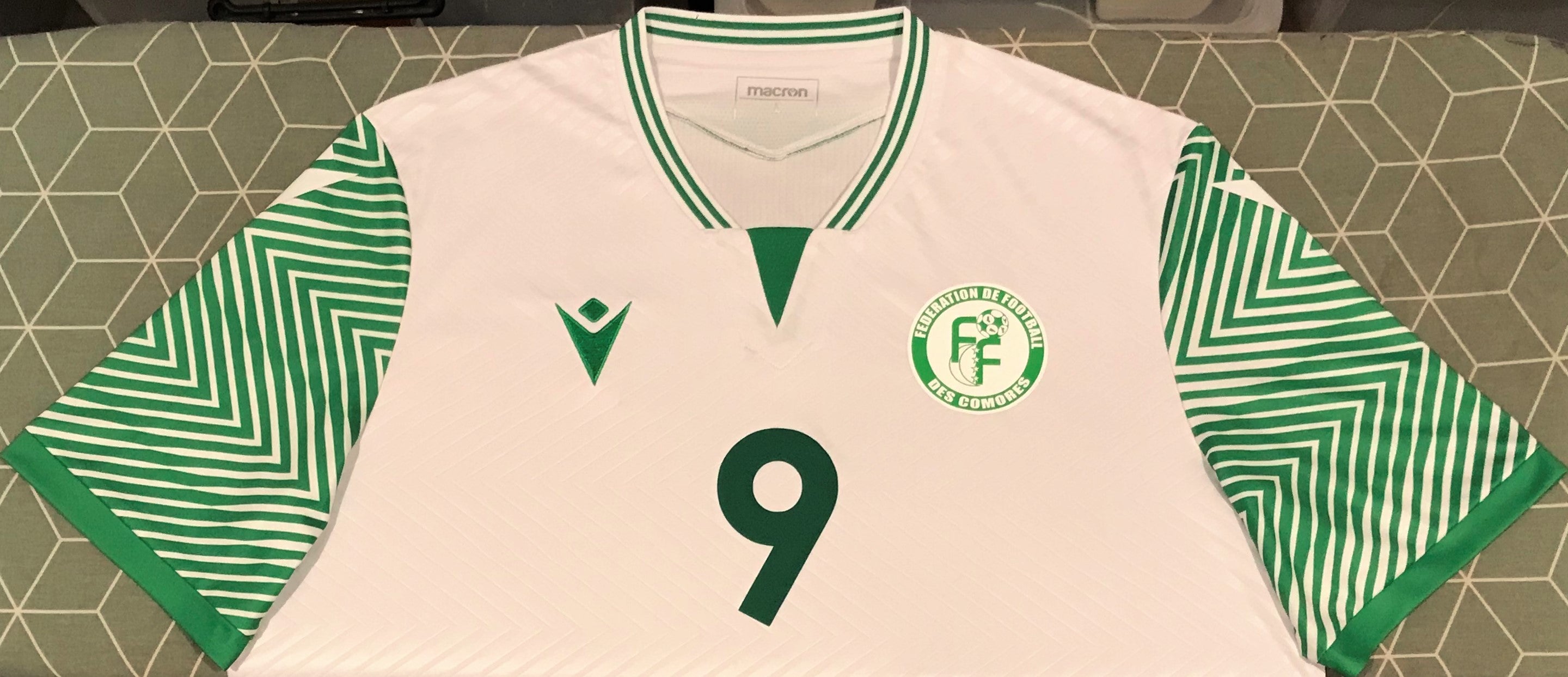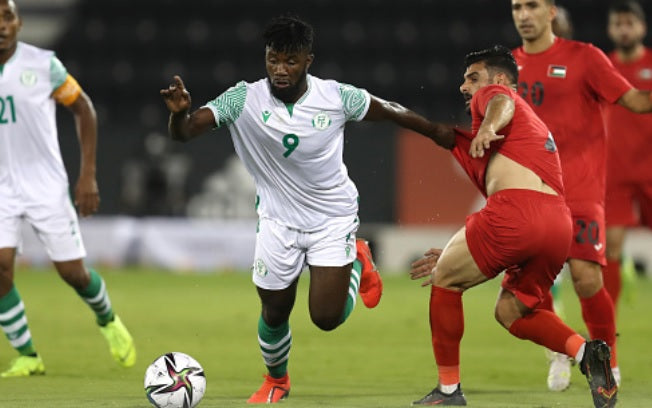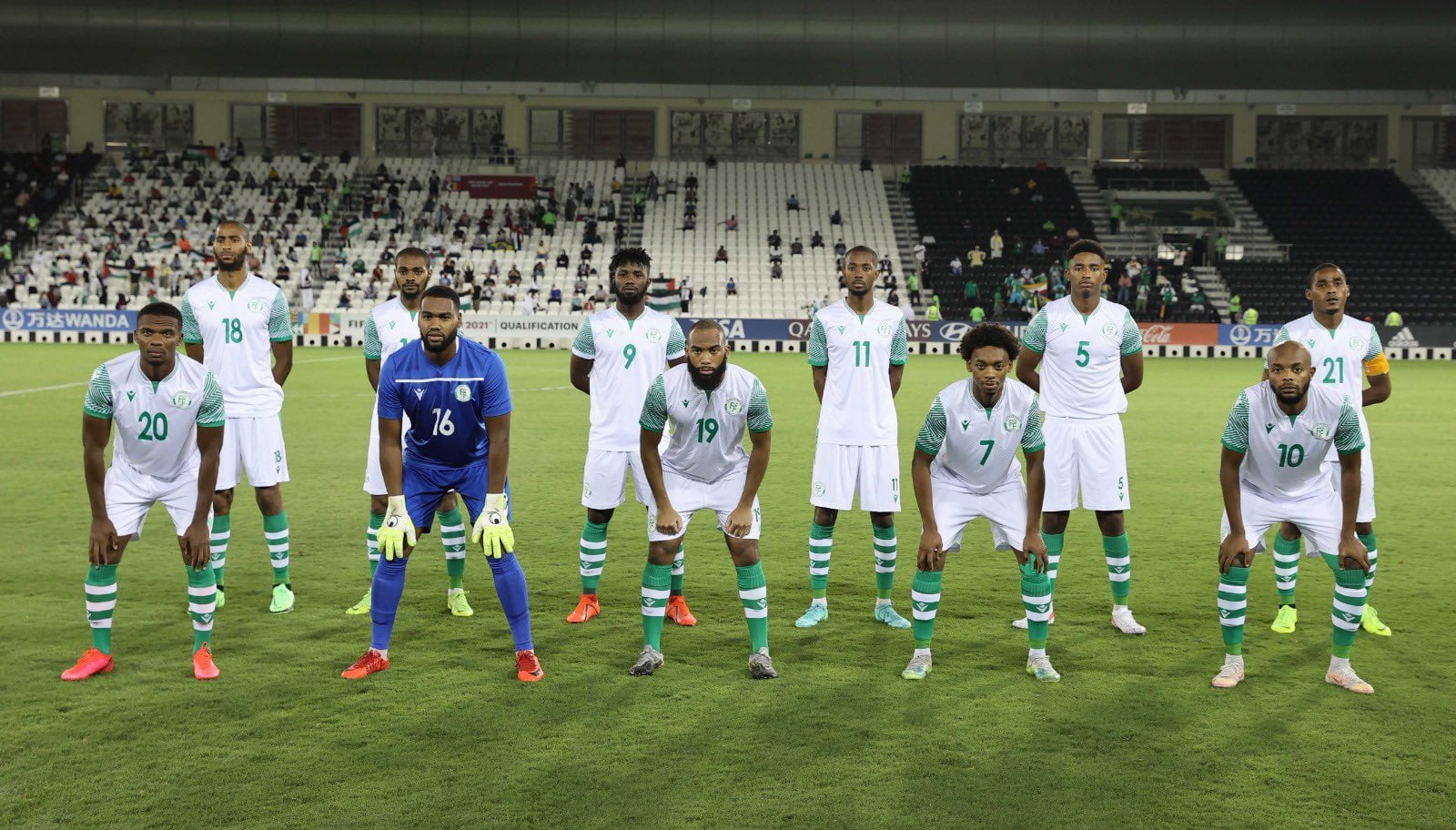 Comoros 2020-21 Away (#9- DJOUDJA) Jersey/Shirt
This is a Macron Comoros national team 2020-21 away jersey featuring the number of star striker Ibroihim Djoudja.
Comoros were traditionally one of the weakest members of CAF, with their lack of success being largely due to their small size, inadequate football infrastructure and most importantly having only competed in limited Indian Ocean Games matches since their debut in 1979 until their Arab Nations Cup qualifiers appearance in 2006. Although Comoros became an independent state in 1975, they did not join FIFA until 2005, which led to their first World Cup qualifiers in 2007, where they lost 10-2 on aggregate to Madagascar. Comoros did not win any matches between 2009-2016, however they were quickly improving and had a few impressive results against some of Africa's top nations. Their rise was led by Amir Abdou, a French coach of Comorian descent who had little experience but developed a plan that saw the national team comprise a squad of mostly French-based players from the Comorian diaspora. This resulted in one of the most unlikely rises in world football, with Comoros qualifying for the 2021 African Cup Nations after finishing above Kenya & Togo in their qualification group. They entered AFCON 2021 as massive underdogs in a difficult group, but pulled off arguably the biggest upset in tournament history, defeating Ghana 3-2 to progress to the Round of 16, where they troubled hosts Cameroon in a 2-1 loss.
Ibroihim has been one of the leading strikers in the Comoros Premier League over the past decade and was one of the few players from the local league to be a regular player for the Comoros national team, which is usually comprised of mostly European-based players. Ibroihim played a key role for Volcan Club de Moroni as they won the 2018 league title, finishing as one of the league's top scorers. He has since had stint with Namibian club African Stars, Mauritania's FC Nouadhibou and in 2021 he signed for current club TS Sporting, who compete in South Africa's National First Division. The 28-year-old has played a total of 25 international matches for Comoros, scoring 6 goals, including one on his debut against Lesotho in 2017.