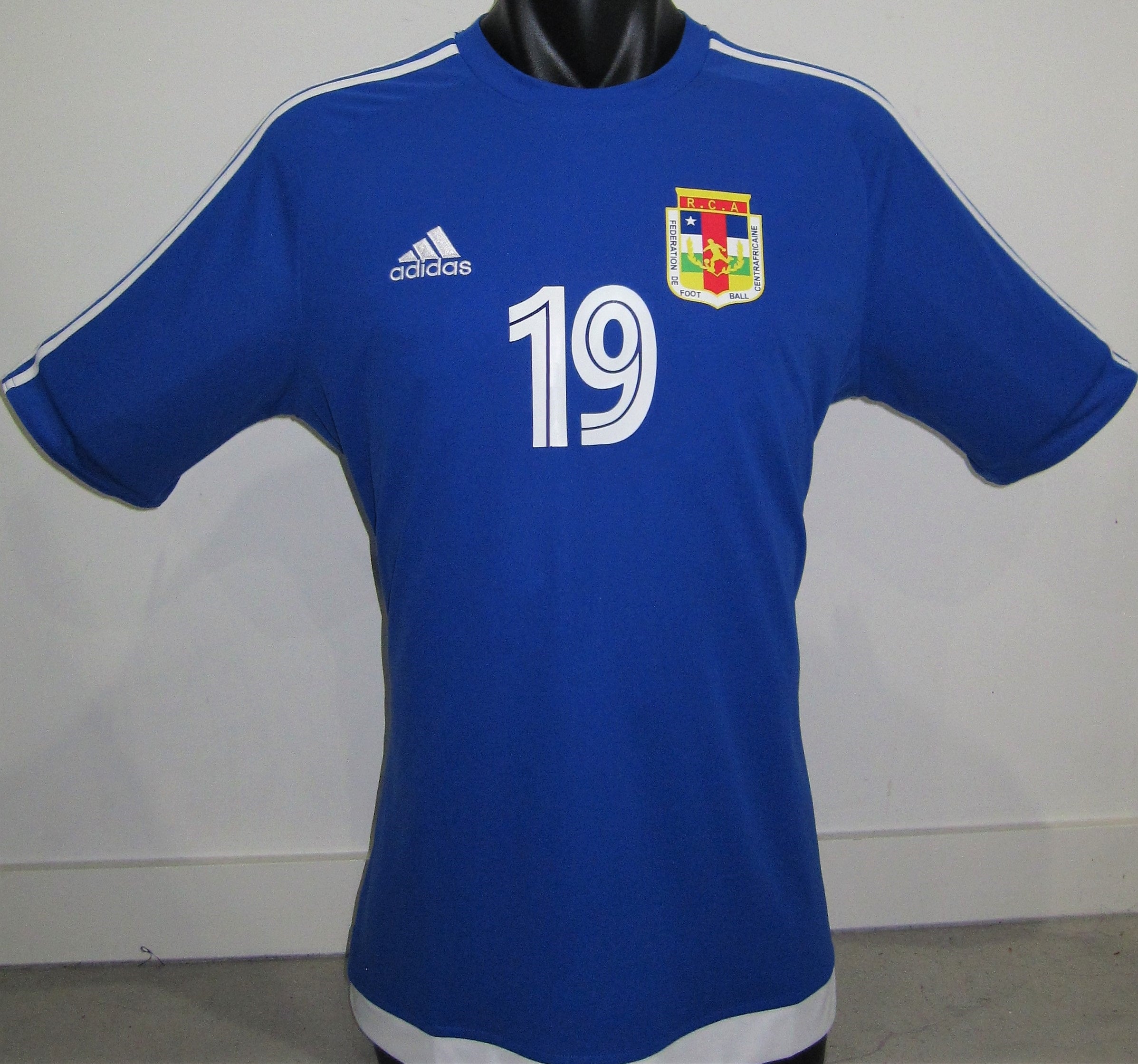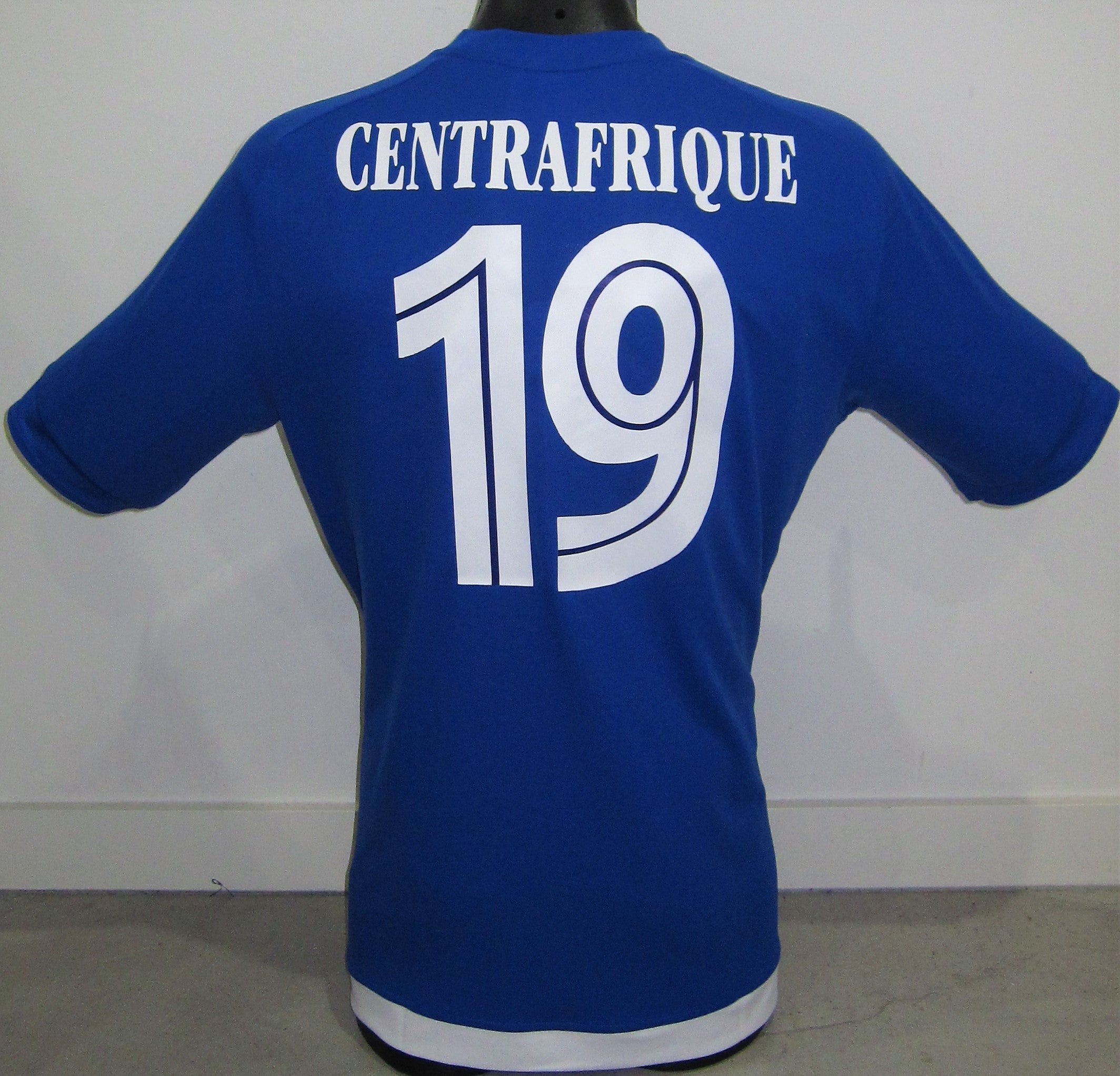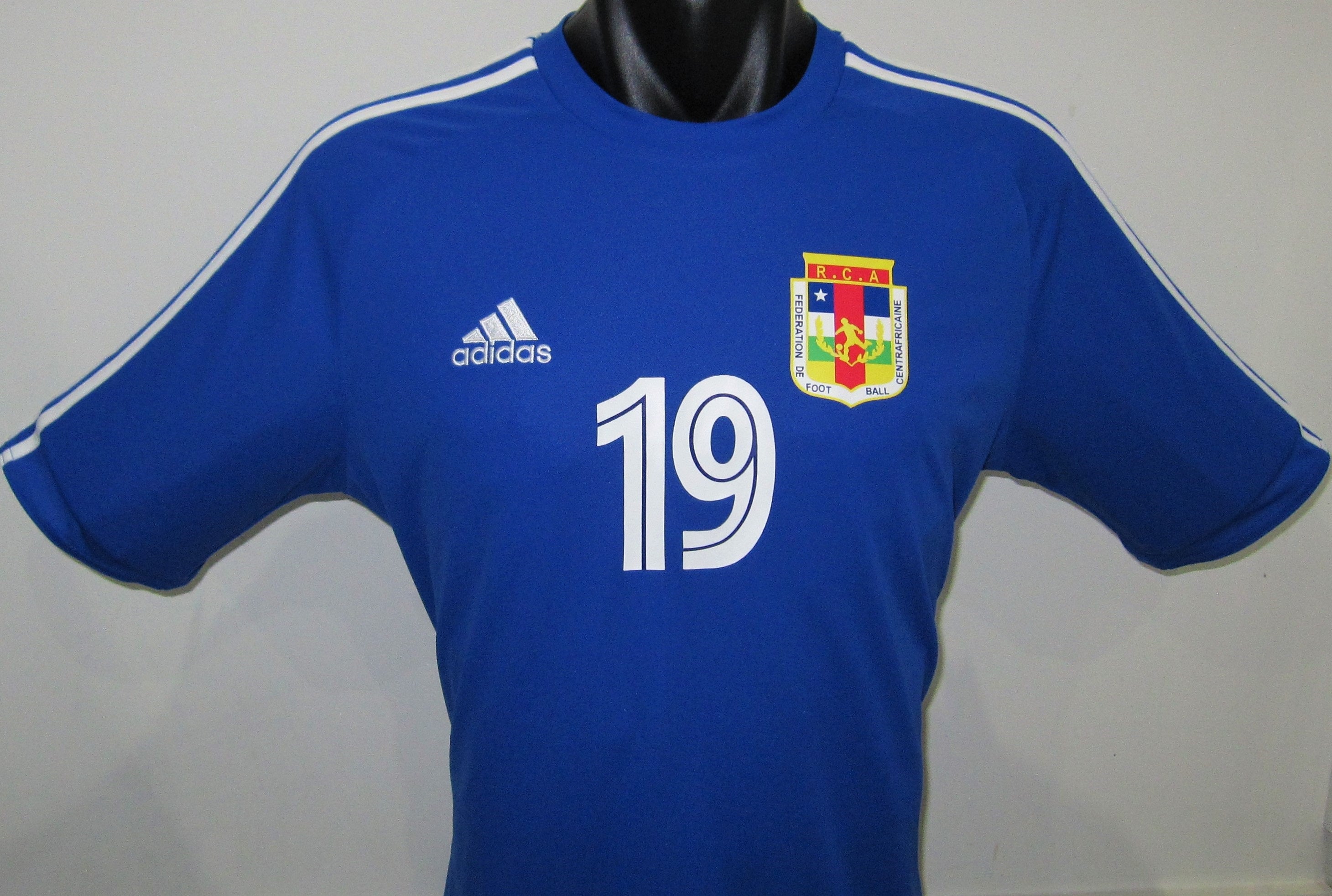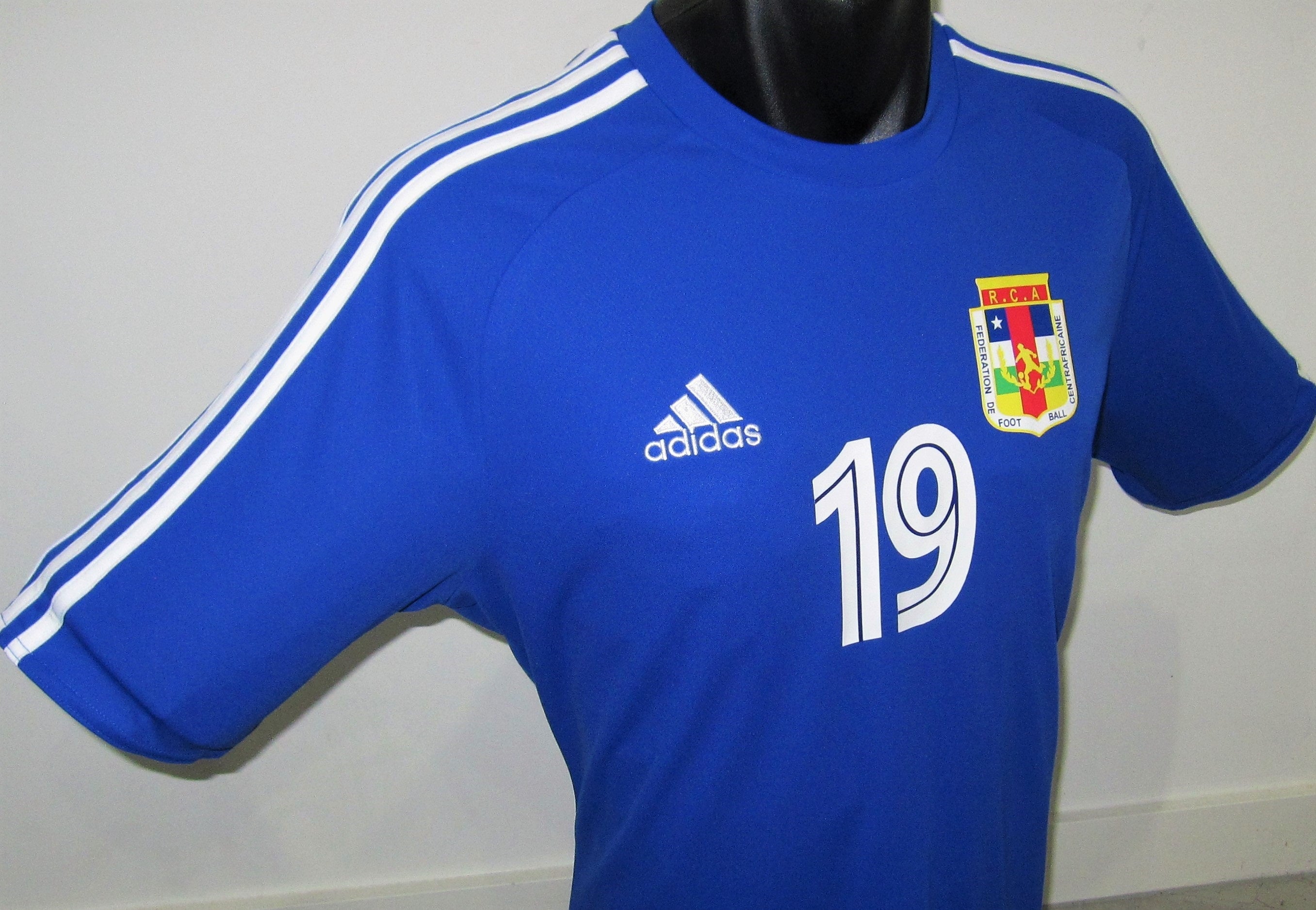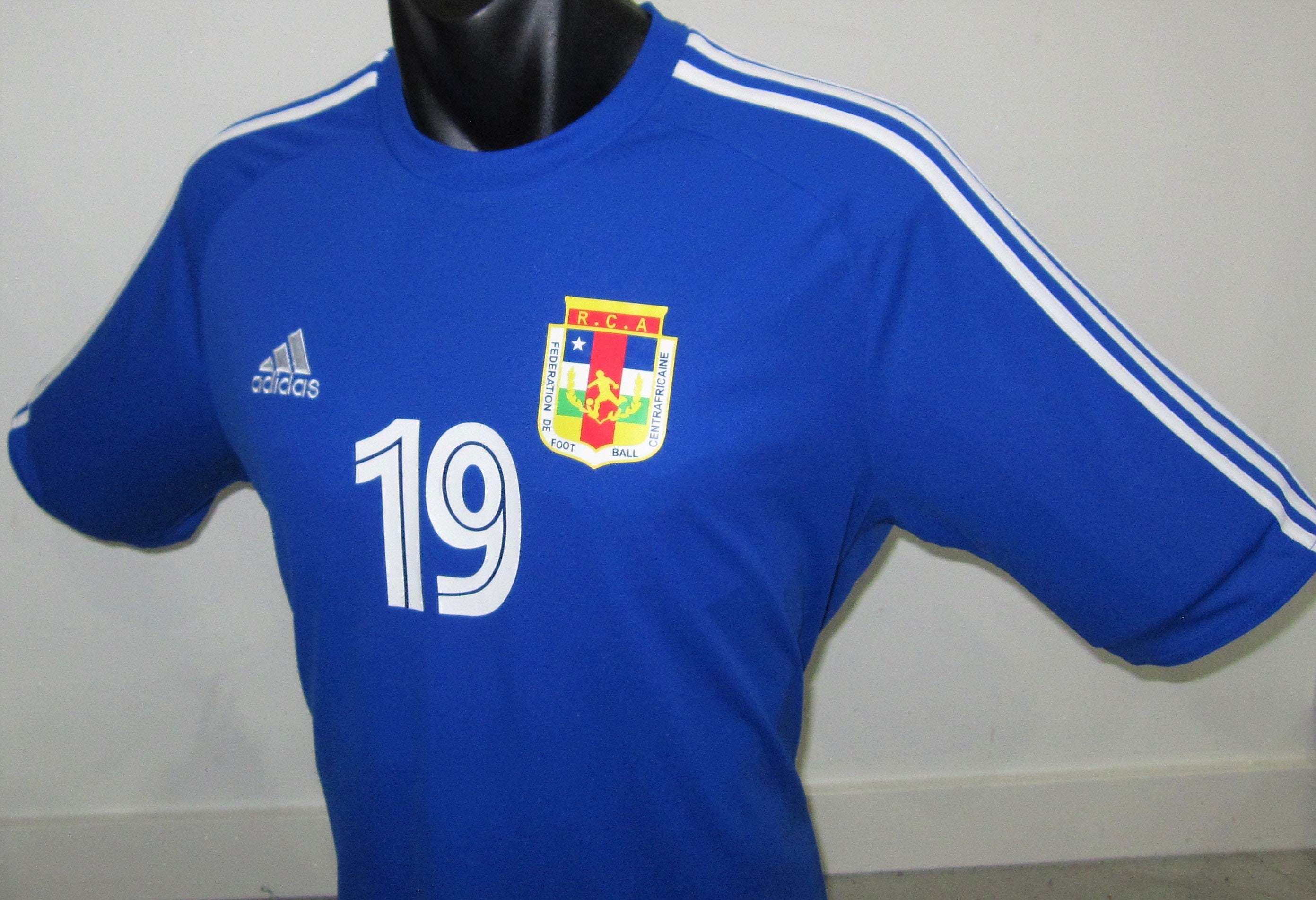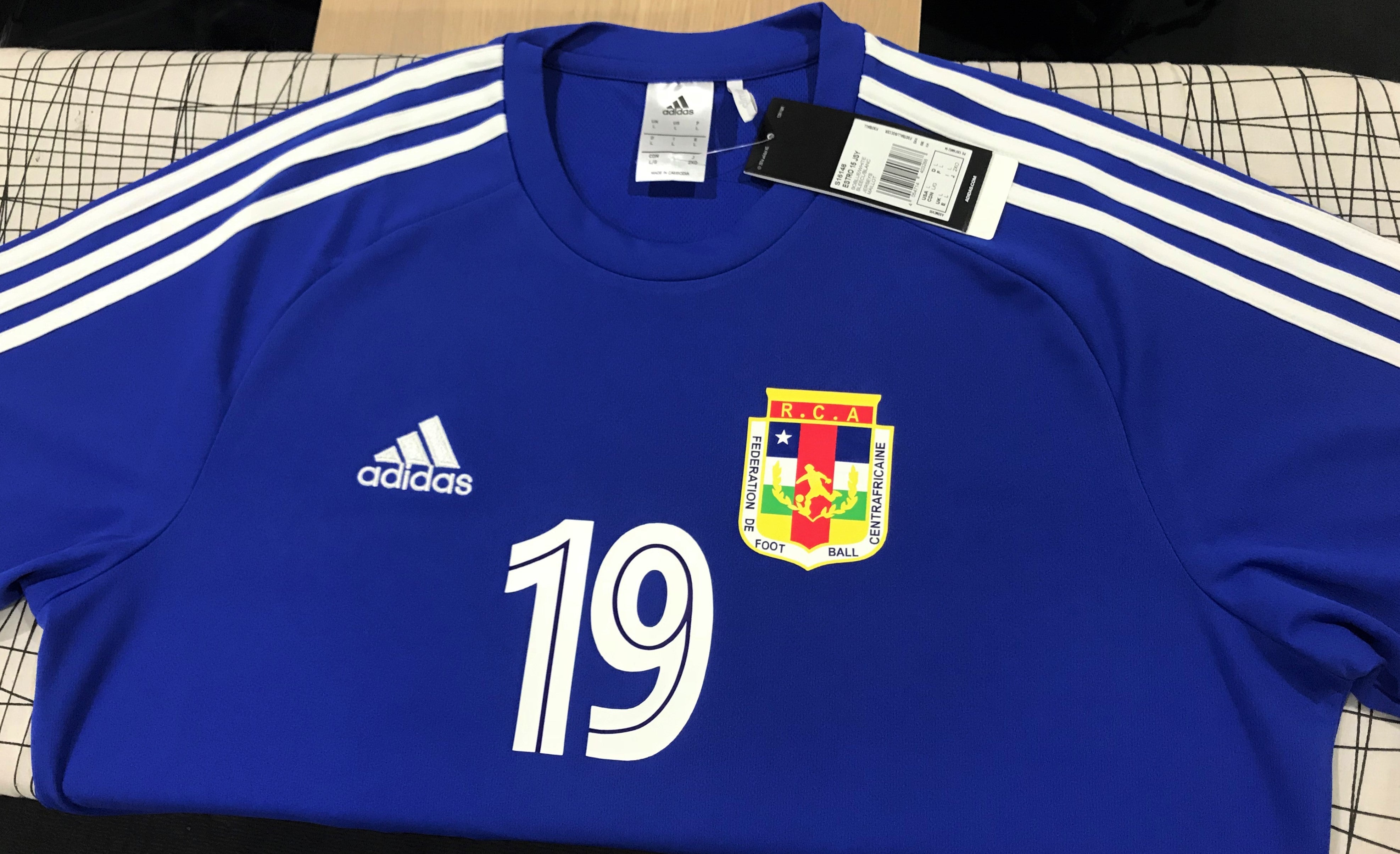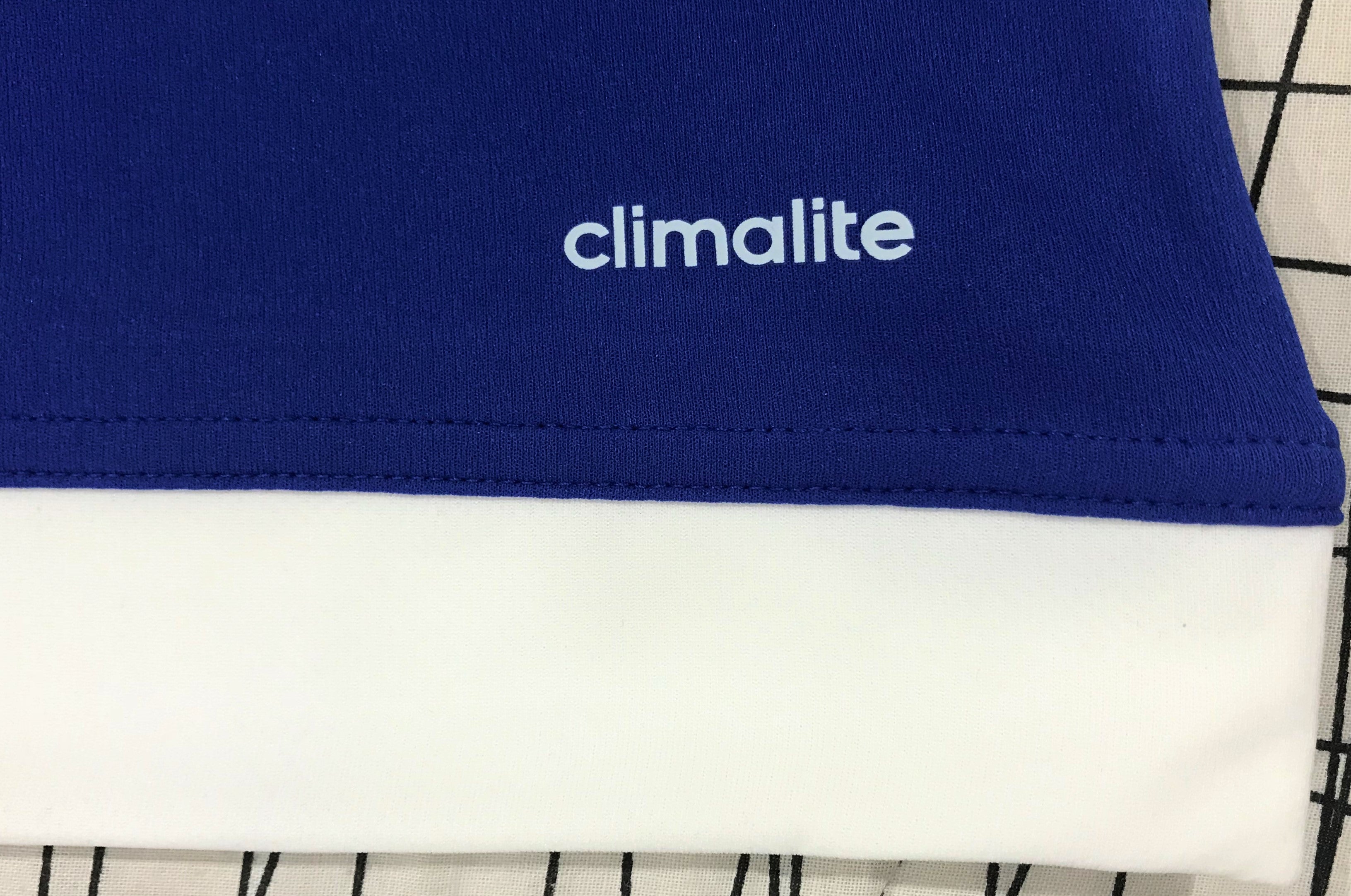 Central African Republic 2016-17 Home (#19- KONDOGBIA) Jersey/Shirt
This is an Adidas Central African Republic national team 2016-17 home jersey featuring the number of star midfielder and captain Geoffrey Kondogbia.
Geoffrey Kondogbia is arguably the highest profile player to have ever represented the Central African Republic at international level and is one of Europe's most elite defensive midfielders. Kondogbia represented France at youth level and also played in 5 friendly matches for their senior national team, however made the surprise decision in 2018 to switch his allegiance to the C.A.R. Kondogbia began his club career in France with RC Lens before later playing with a host of Europe's top clubs in Sevilla, AS Monaco, Inter Milan, Valencia and current club Atlético Madrid. 
Traditionally the Central African Republic were one of the weaker national teams in Africa, however despite continued political instability in the country, they have improved considerably over the past decade. Their FIFA ranking has risen from 202 in 2010 to 111 in 2019 and recent results have displayed their growing potential. 'Les Fauves' (The Wild Beasts) have never qualified for a major tournament, with their greatest achievement being winning the CEMAC Cup in 2009, which sparked the rise of the team. Their current squad largely comprises of players based in Europe and hopes are high that they will soon qualify for their maiden AFCON tournament.