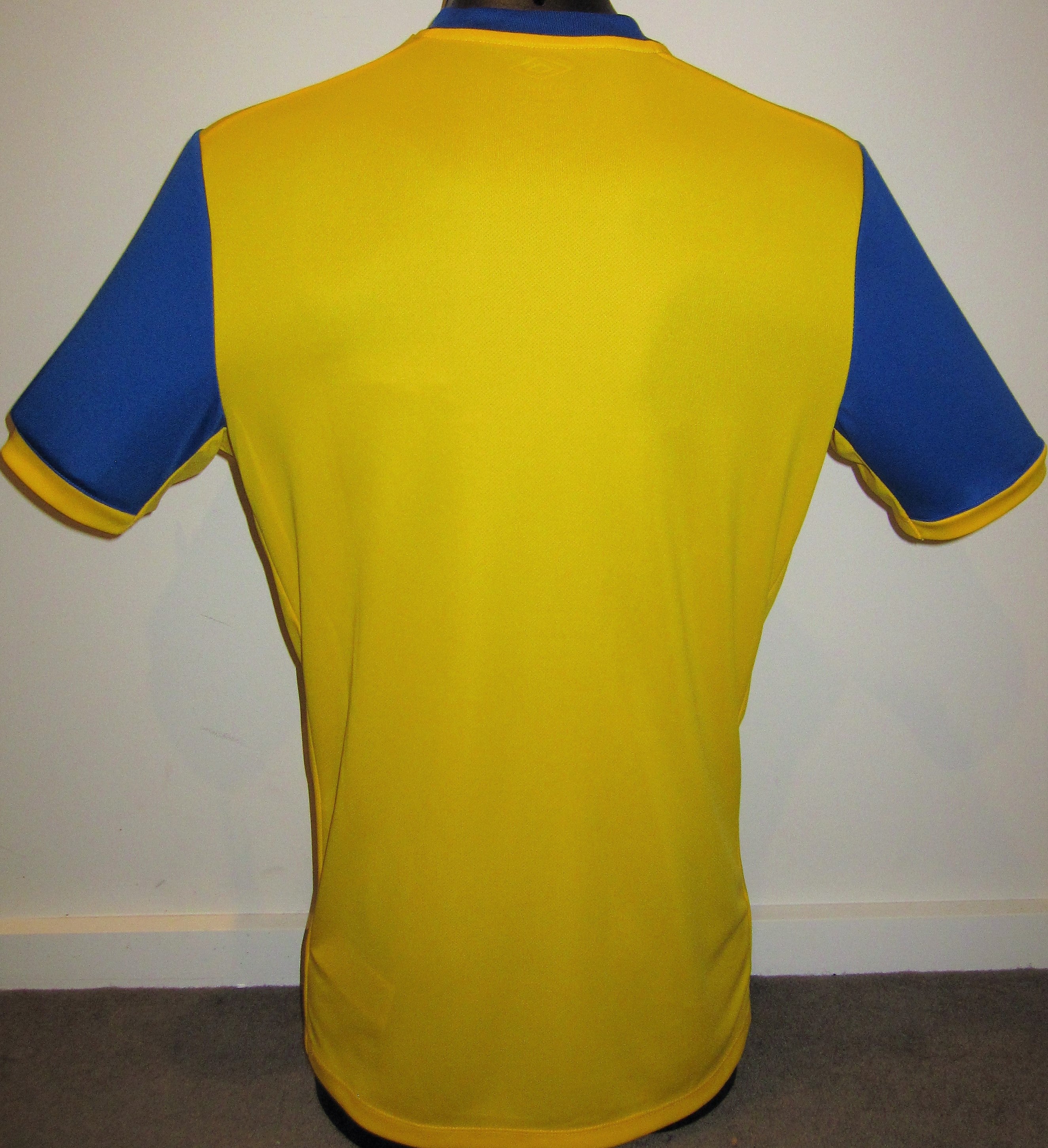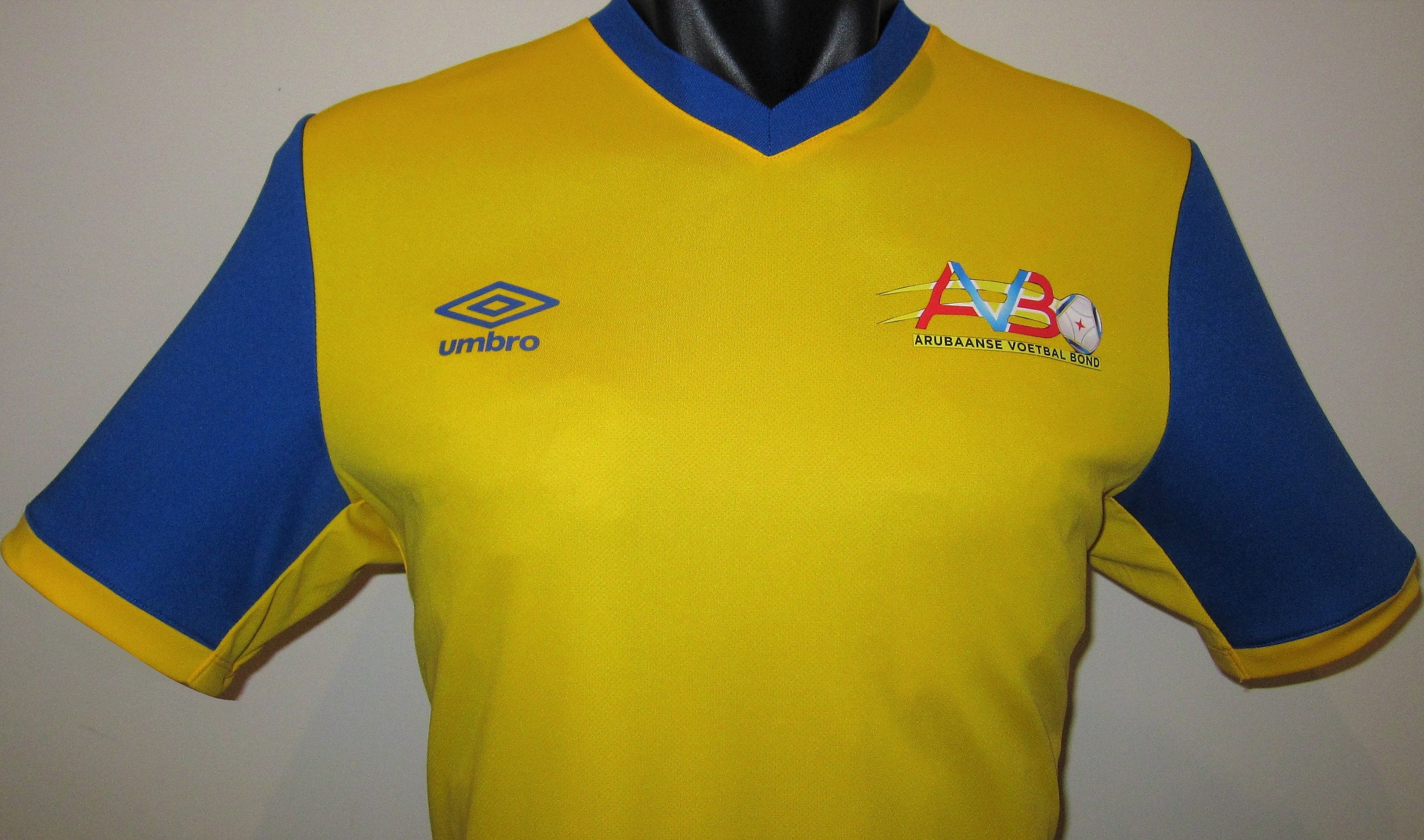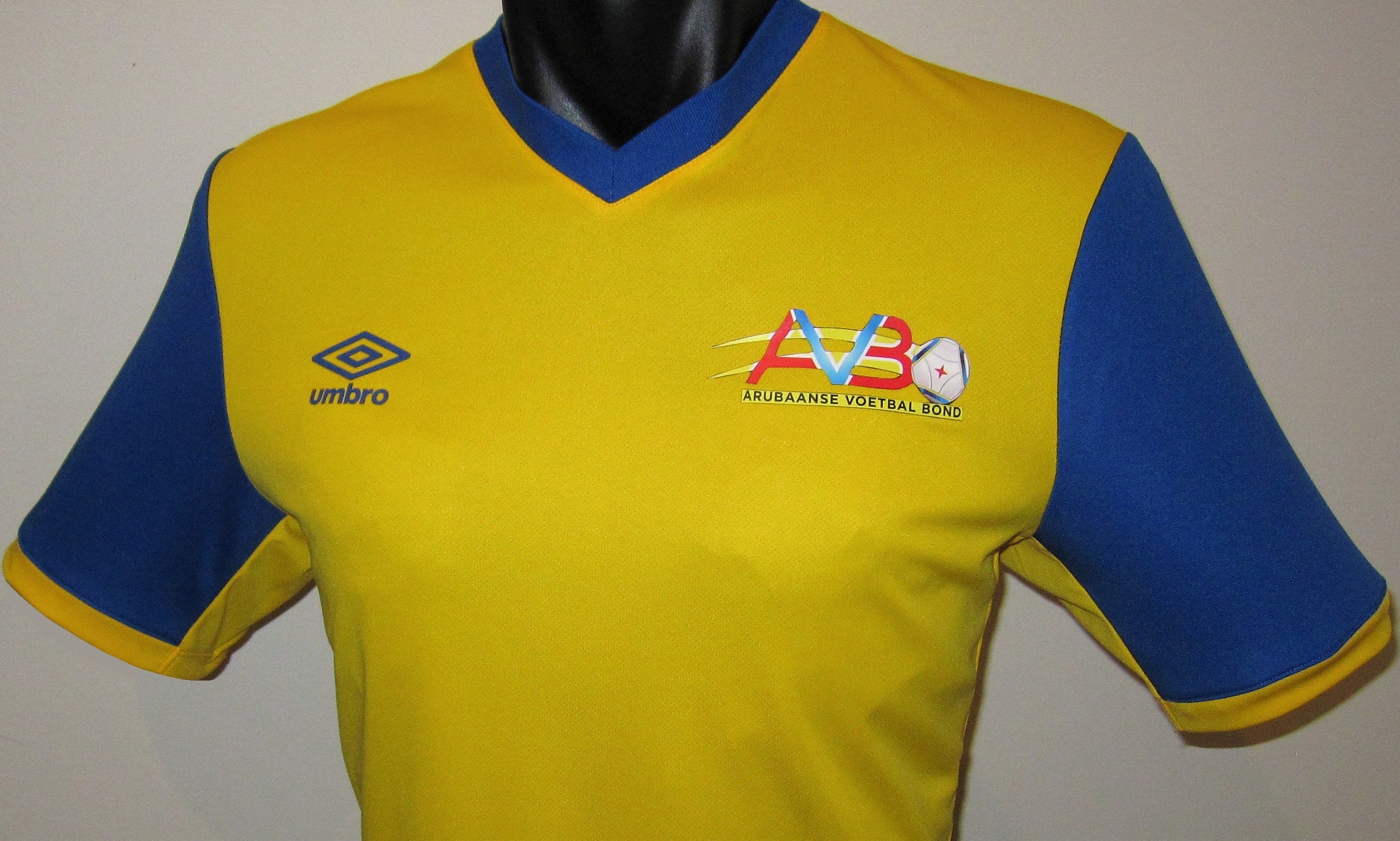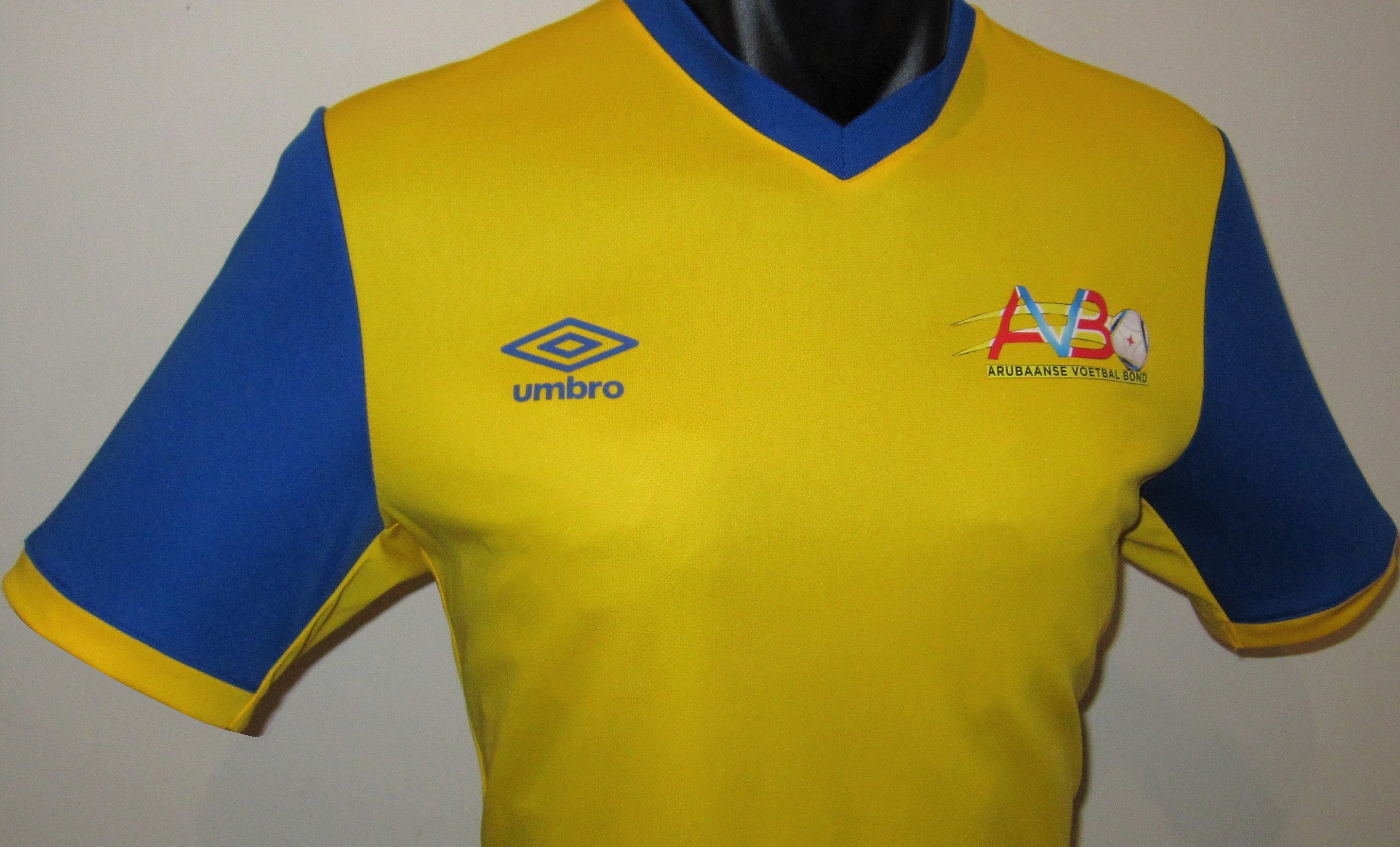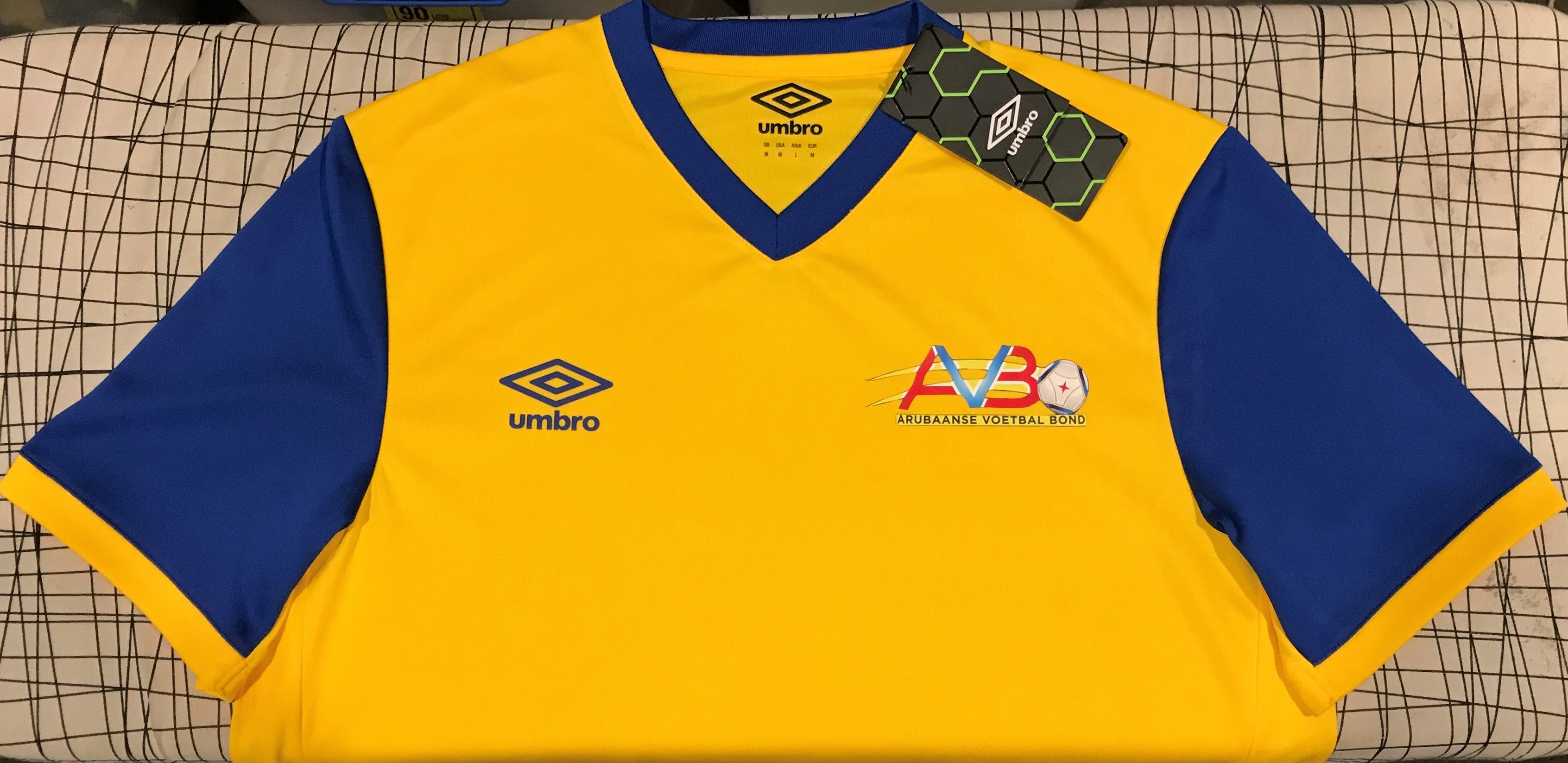 Aruba 2019 Home Jersey/Shirt
This is an Umbro Aruba national team home jersey as worn by the team throughout 2019.
Aruba is an island nation located in the Caribbean Sea, just 29 kilometres north of the Venezuelan mainland. Despite having a long history of international football, having played their first match in 1924, Aruba have achieved little success as a national team. They have never qualified for a major tournament and have consistently been one of the lowest-ranked team in the FIFA rankings, with their current ranking at 200. The only notable achievement for the 'Seleccion Arubano' was their surprise title victory in the 2012 ABCS Tournament, an annual football tournament between the representative teams of Aruba, Bonaire, Curaçao and Suriname. On their way to victory, they first defeated Curacao in a shock 3-2 victory before pulling off another upset in the final with a 1-0 win over Suriname. Although recent results have been disappointing for Aruba, they do have a growing number of Netherlands-based players joining the team, which should result in improved performances over the coming years.