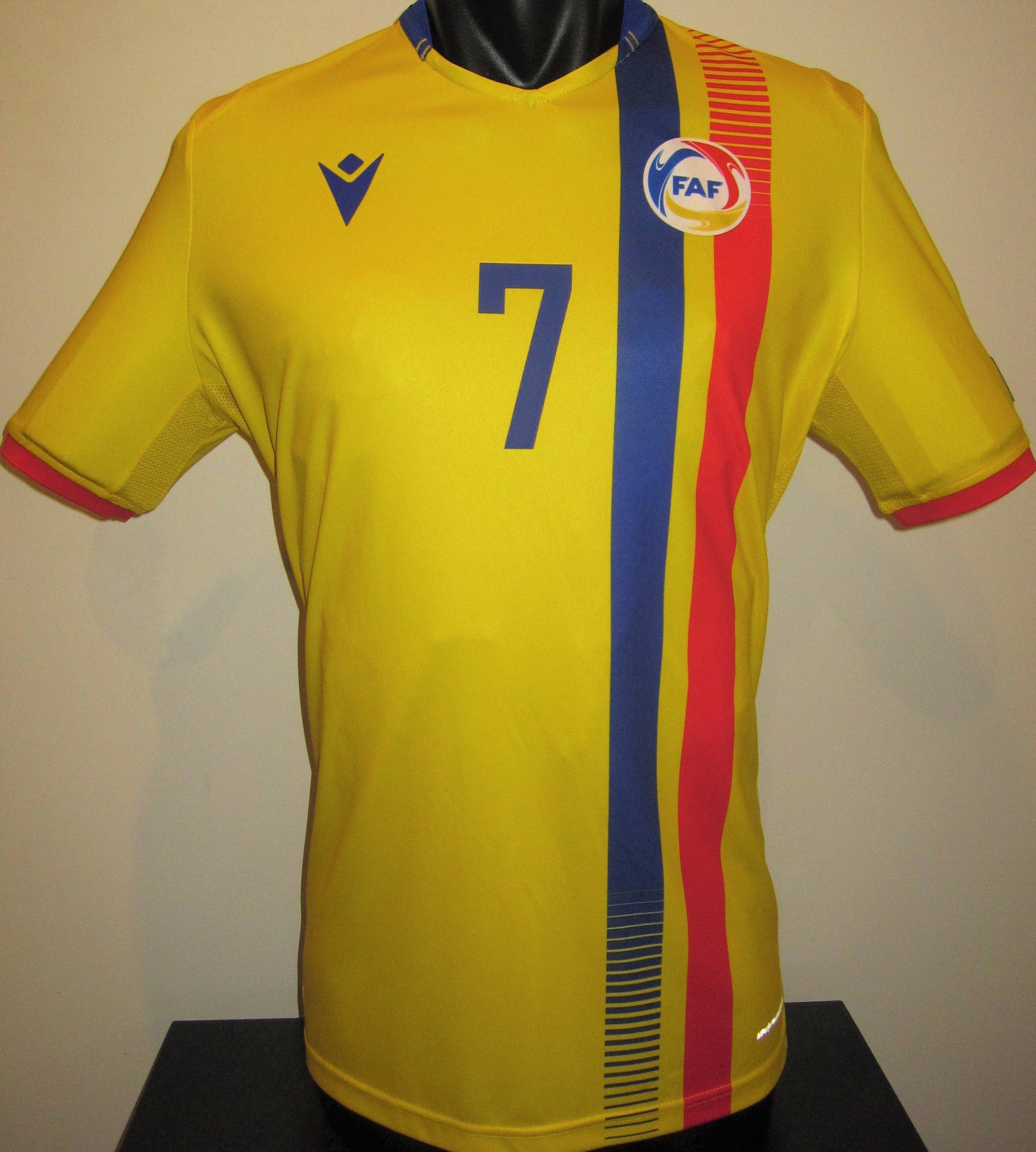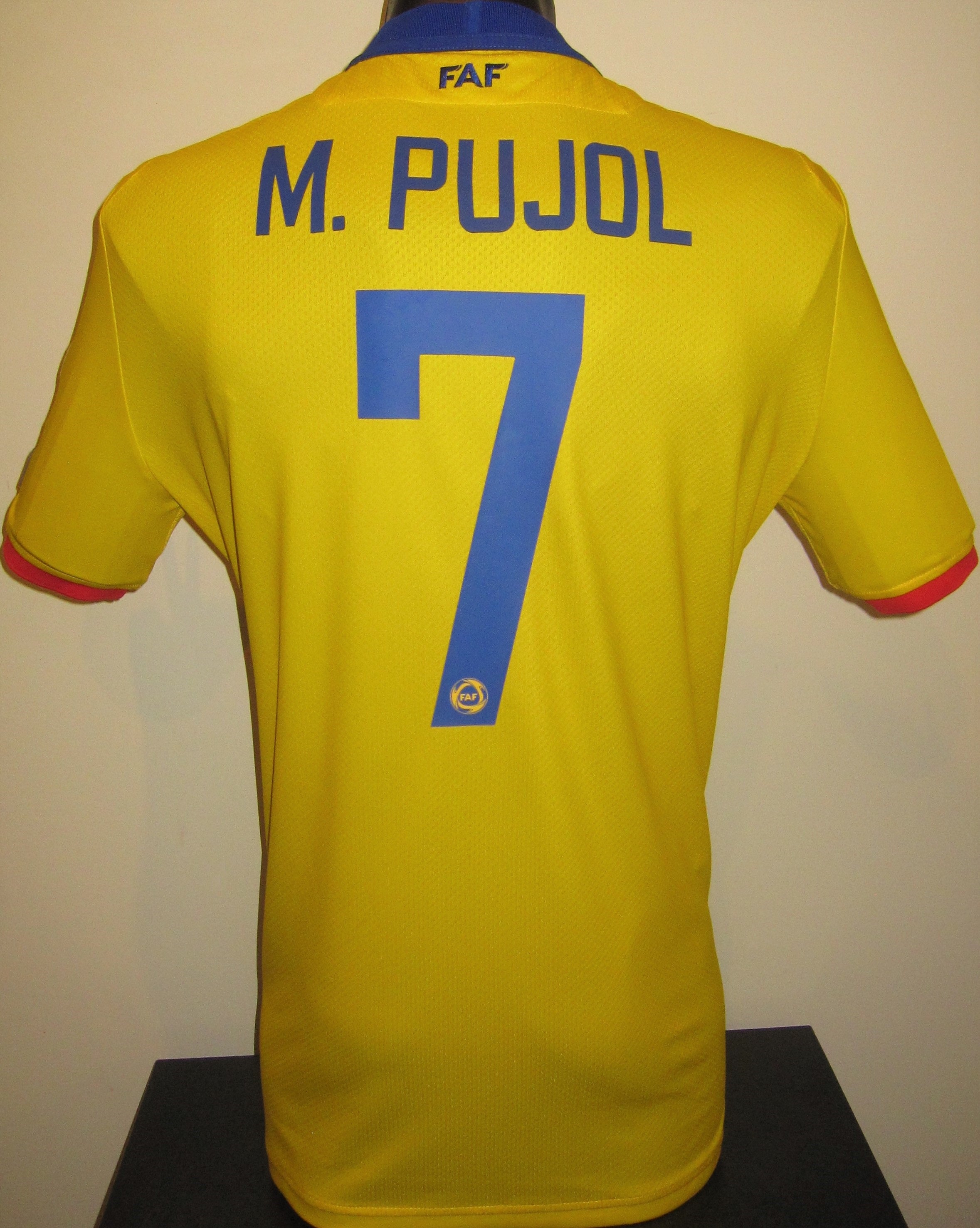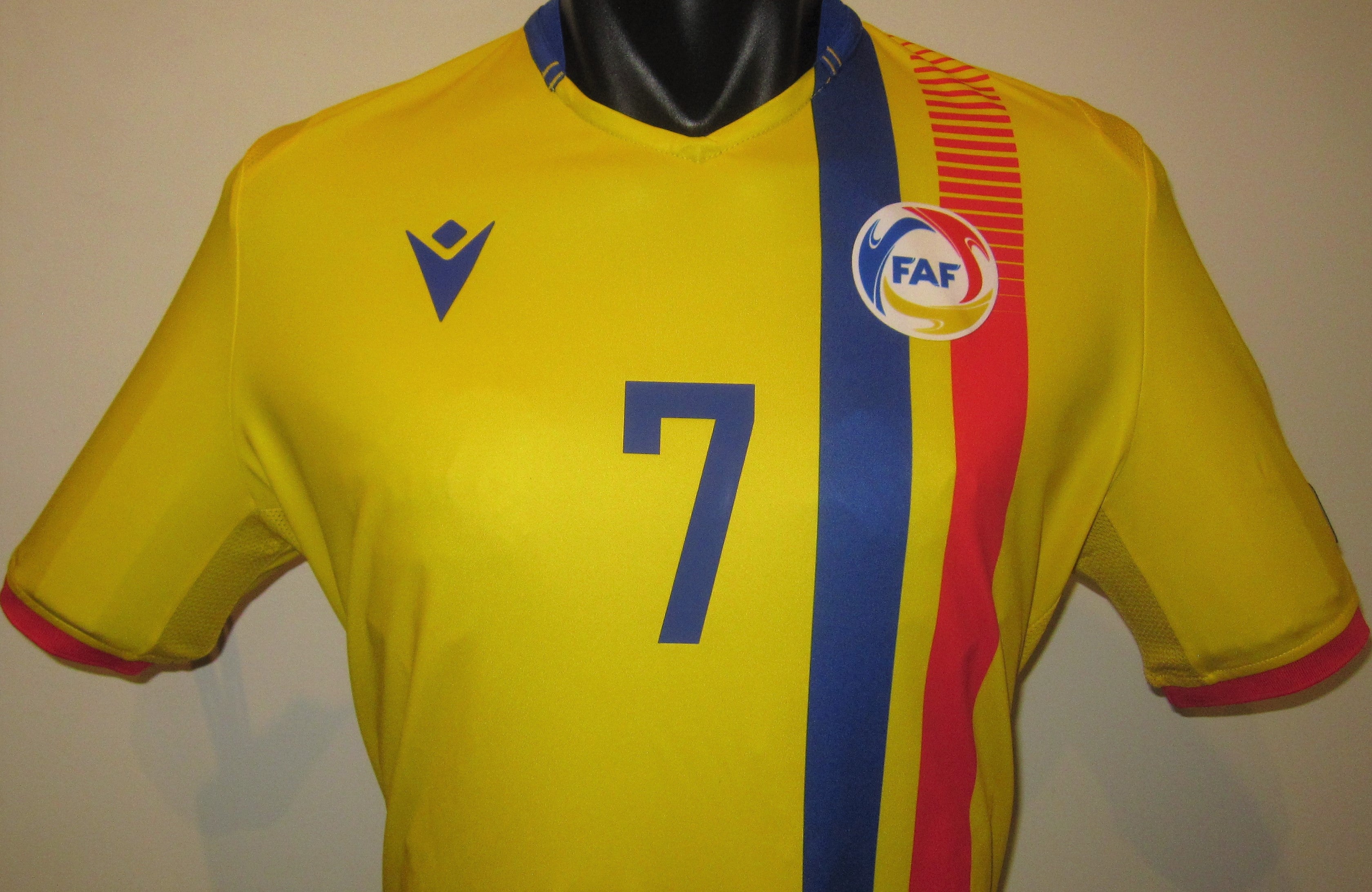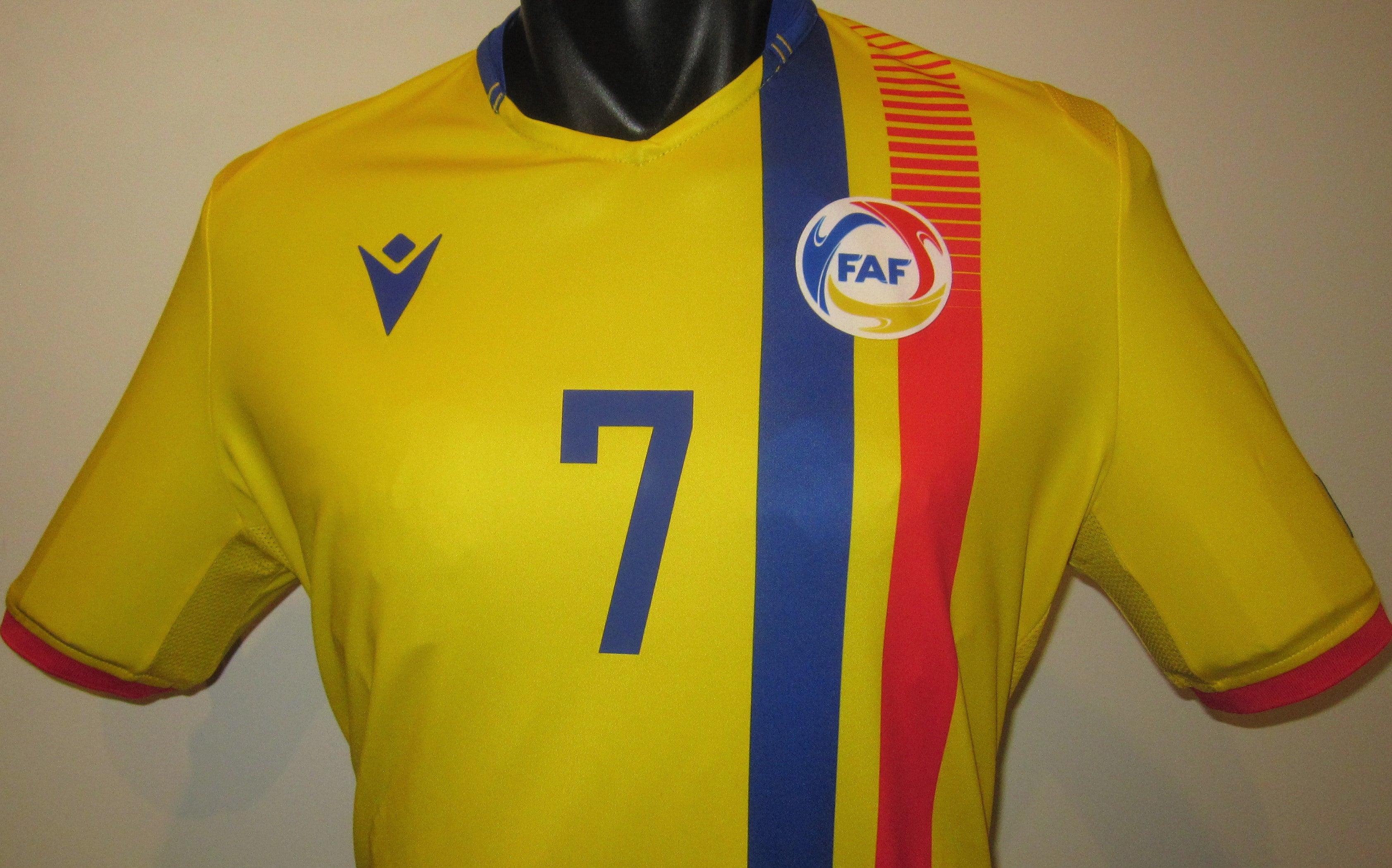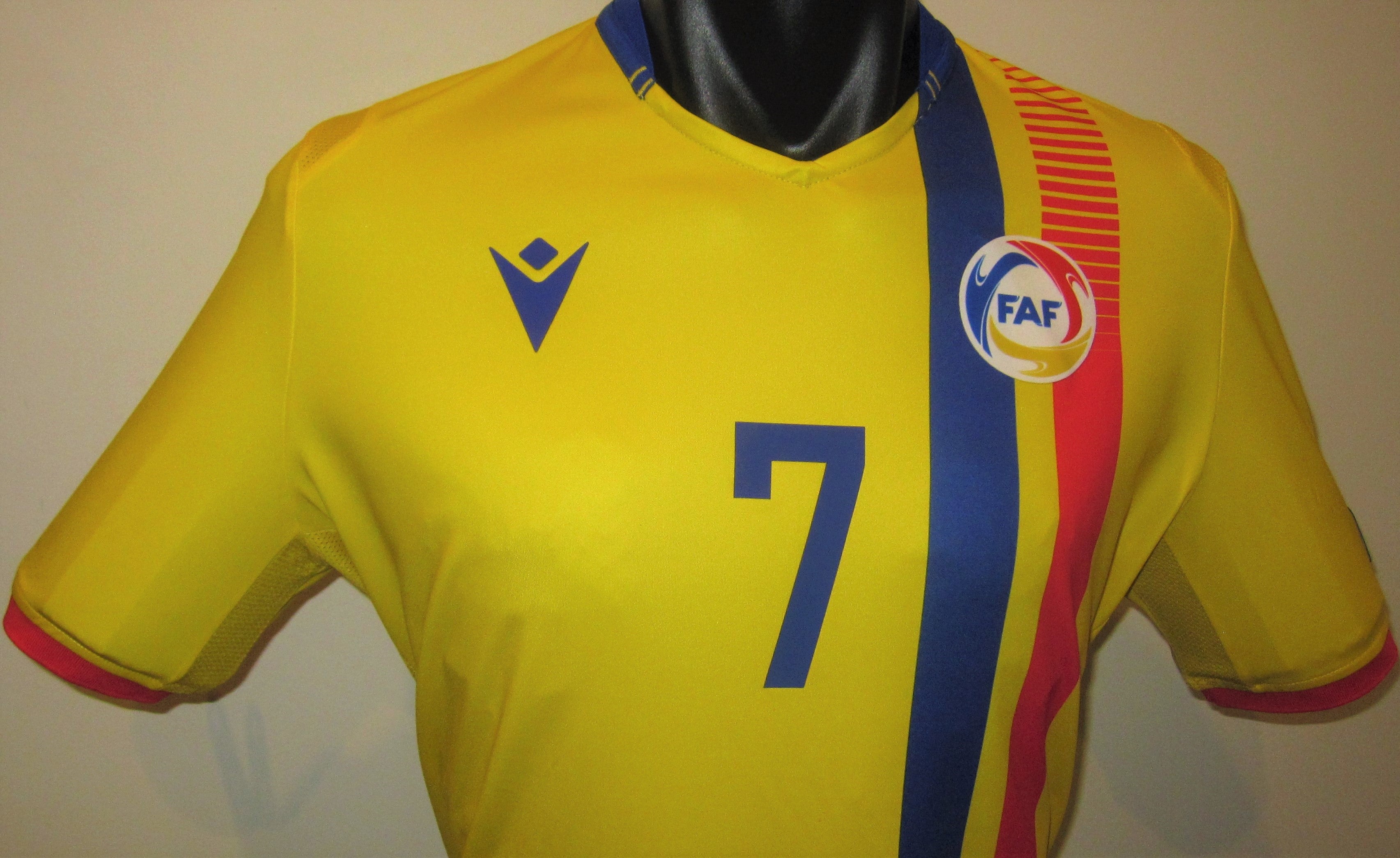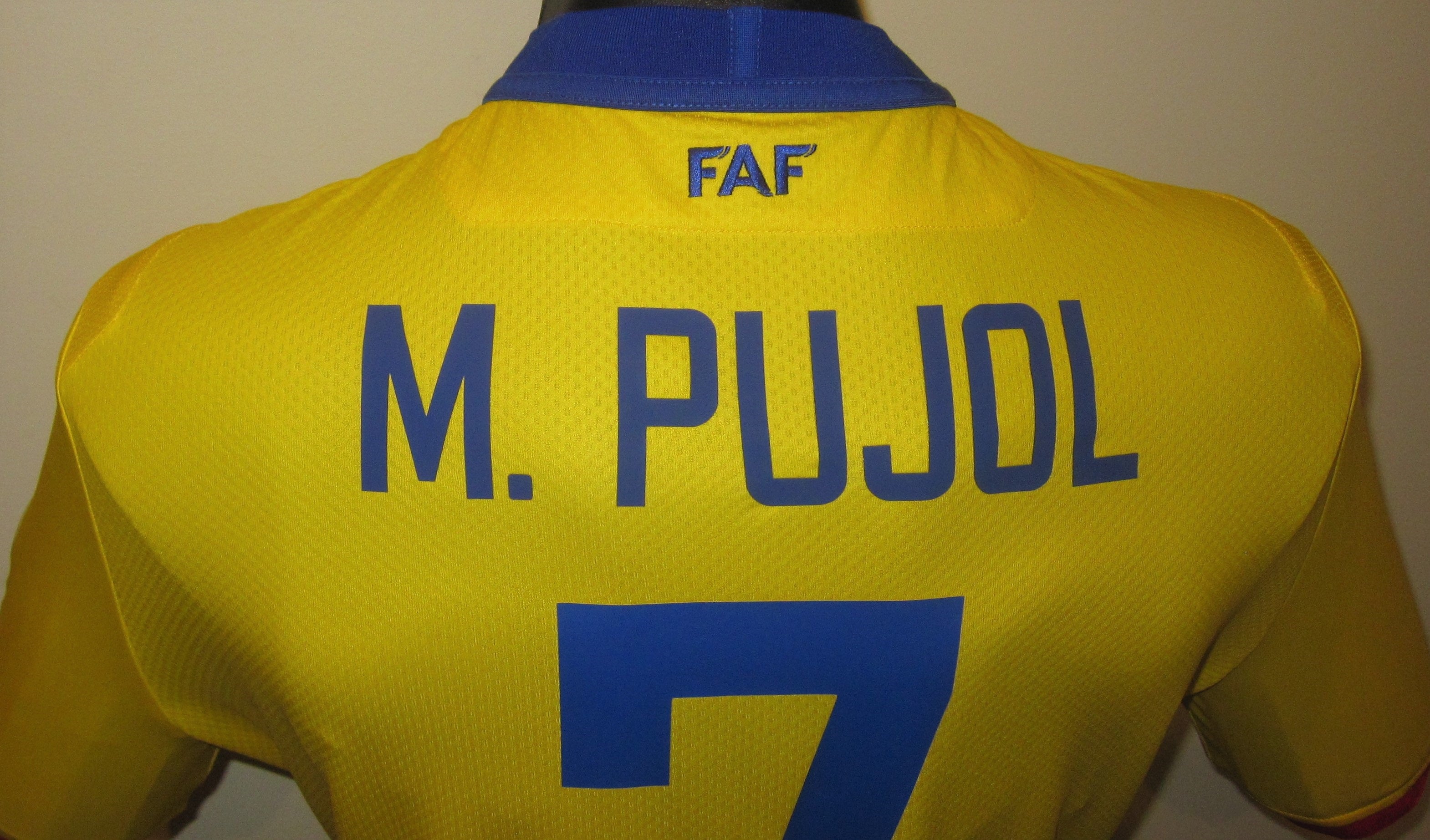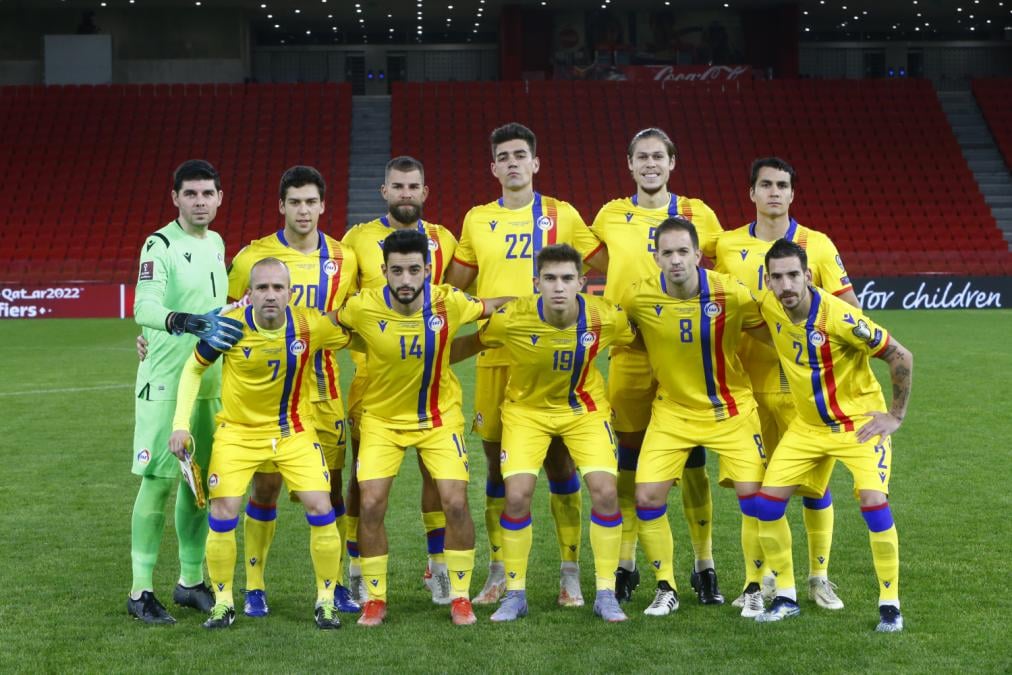 Andorra 2020-21 Third (M. PUJOL #7) Jersey/Shirt
This is a Macron Andorra national team 2020-21 third jersey featuring the name and number of veteran midfielder Marc Pujol.
The Principality of Andorra is a microstate located on the Iberian Peninsula, bordered by France to the north and Spain to the south. Andorra is the fifth smallest member of UEFA by population, which is around 77,500 and their national team has faced immense challenges to compete against their much larger regional neighbours, having won 13 matches since joining FIFA in 1996. Despite their tiny population and a team comprised of predominantly amateur players, Andorra has been increasingly competitive at international level, generally avoiding the huge losses that have been experienced by their fellow smaller members within UEFA. Of their 13 total victories, 7 have been in competitive fixtures (the other 6 in friendly matches), with some of their most famous matches being their 1-0 victory against Macedonia in 2004 and also a shock 1-0 win against Hungary in 2017, with both of these being World Cup qualifying matches. Whilst Andorra has their own domestic league, they are also represented in the Spanish football system by Futbol Club Andorra. The club has mostly played in the lower tiers since their league debut in 1963, however after being purchased by Spanish football legend Gerard Piqué in 2018, they have climbed up the from the 5th tier up to the Segunda División (2nd tier) in 2022.
Marc Pujol has been one of the most prolific players in Andorra's football history, with the 40-year-old now in the 23rd season of his decorated career. Pujol began his senior career in 2000 with FC Andorra, where has had spent most of his career in addition to stints with several clubs in Spain's 3rd, 4th & 5th tiers as well as back in Andorra's Primera Divisió in recent years. At international level, Pujol has won a total of 105 caps for Andorra since making his national team debut in 2000 and has still remained a regular starter for the team in recent years. He currently is the 4th all-time most capped player for Andorra and although having scored only 4 intranational goals, he is also their 4th all-time leading goalscorer for a national team that is known for their defensive style.