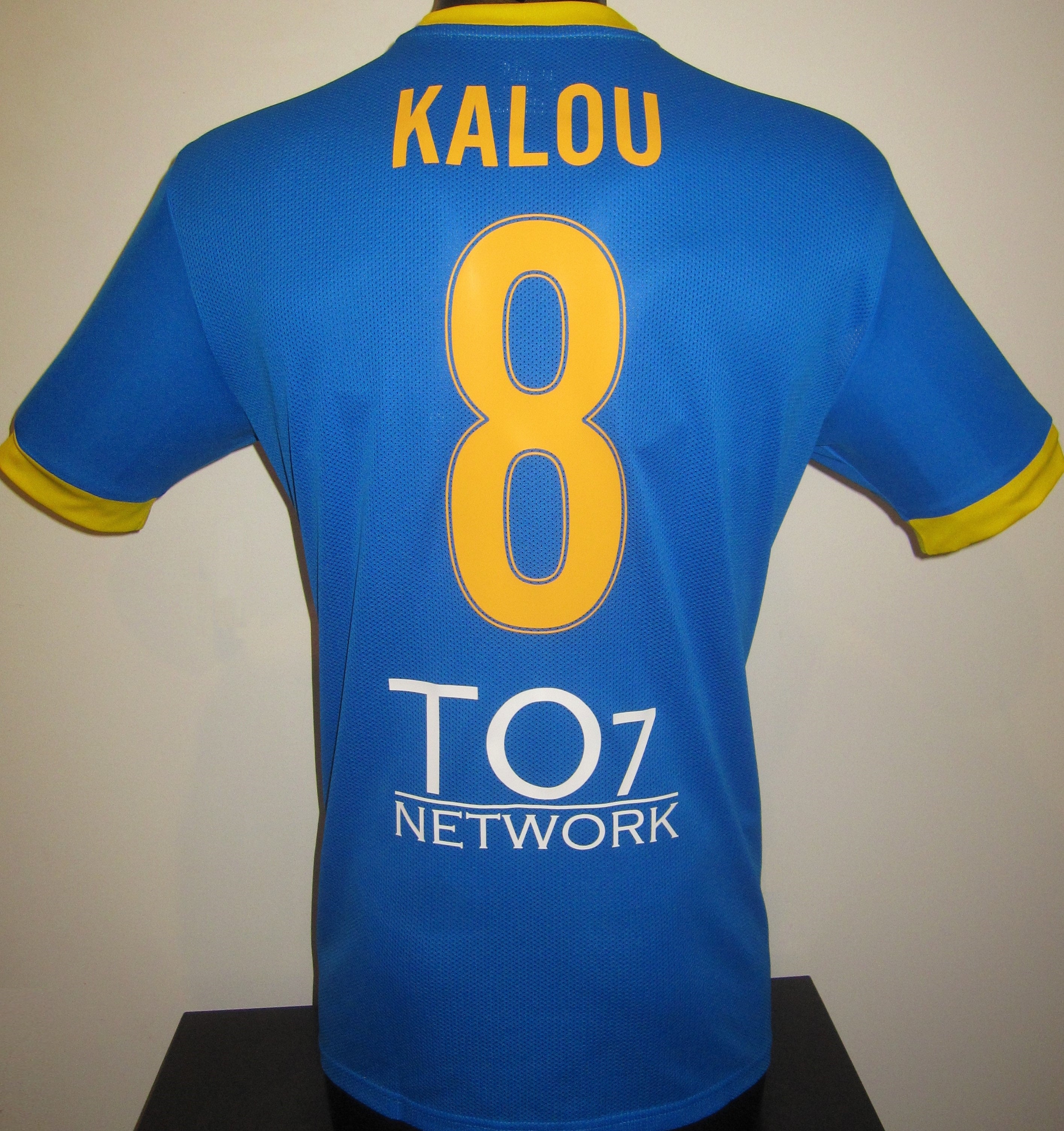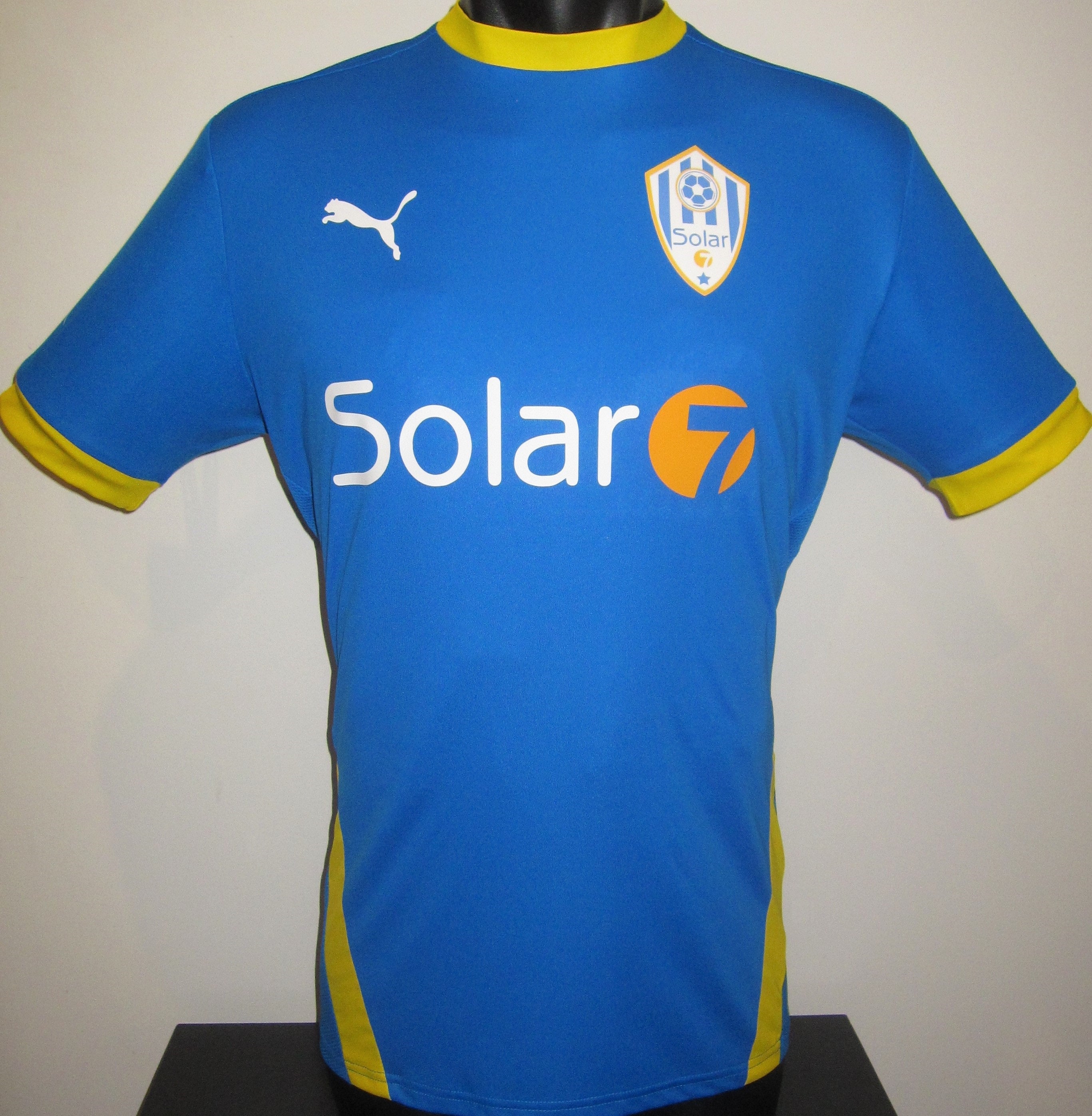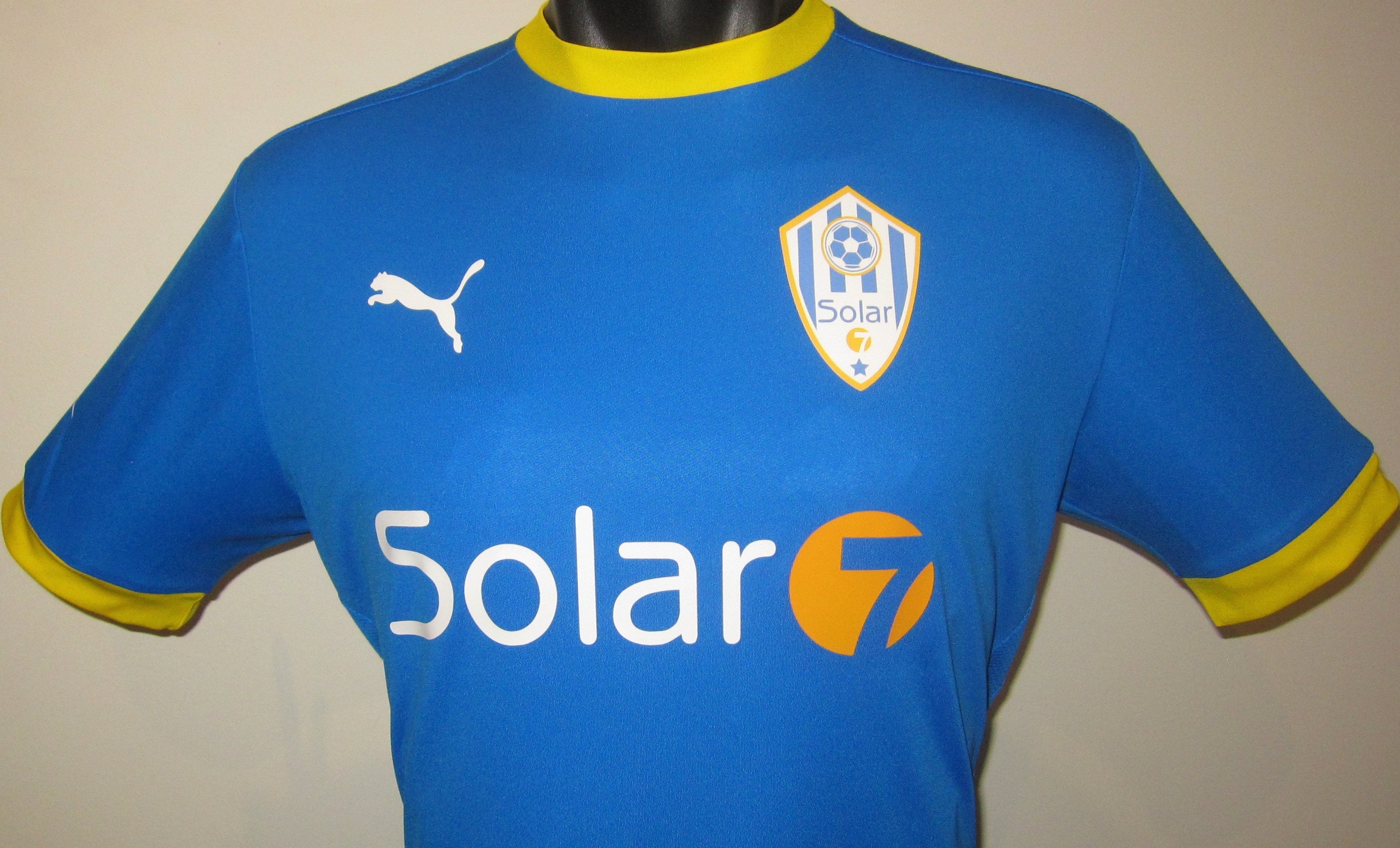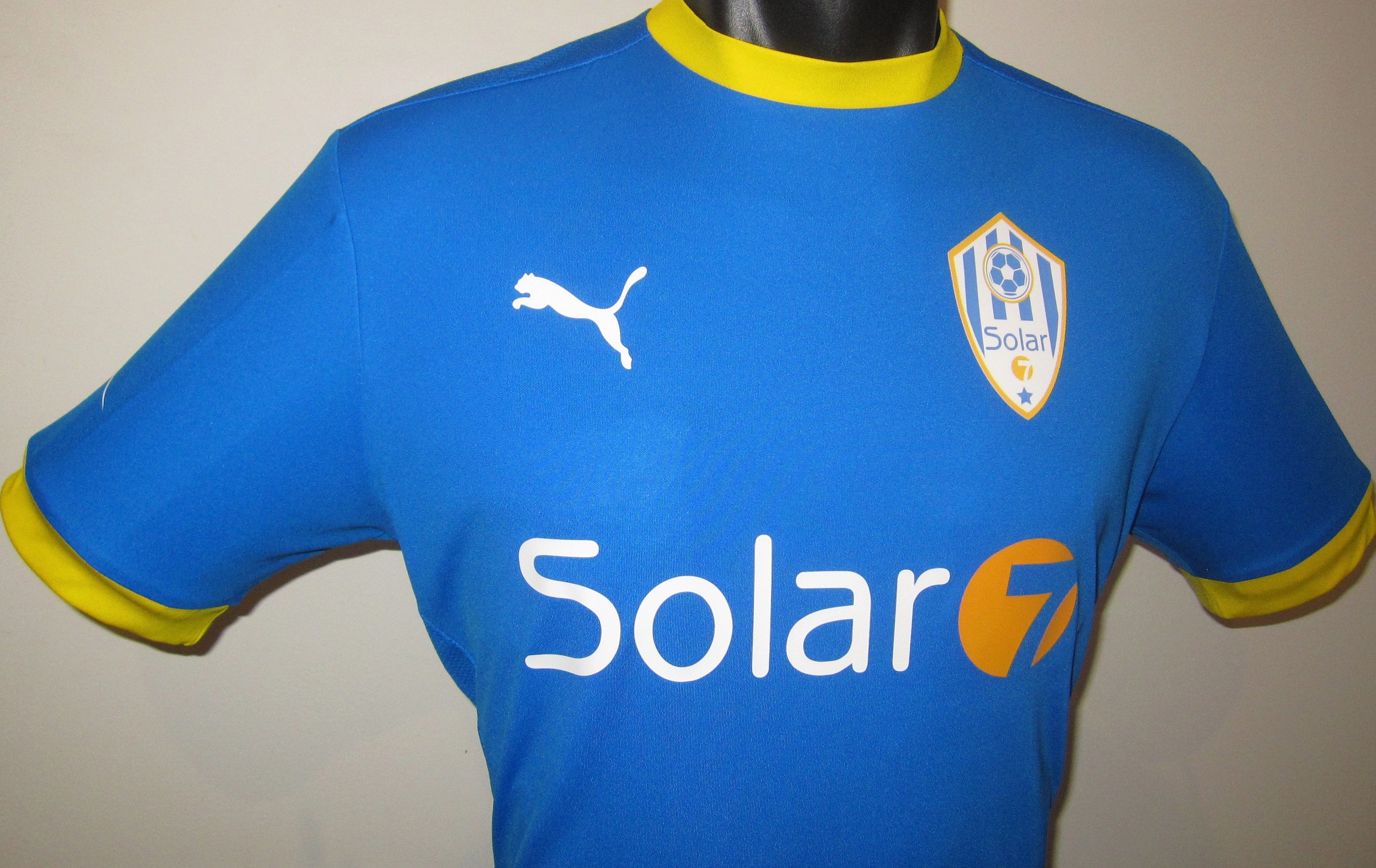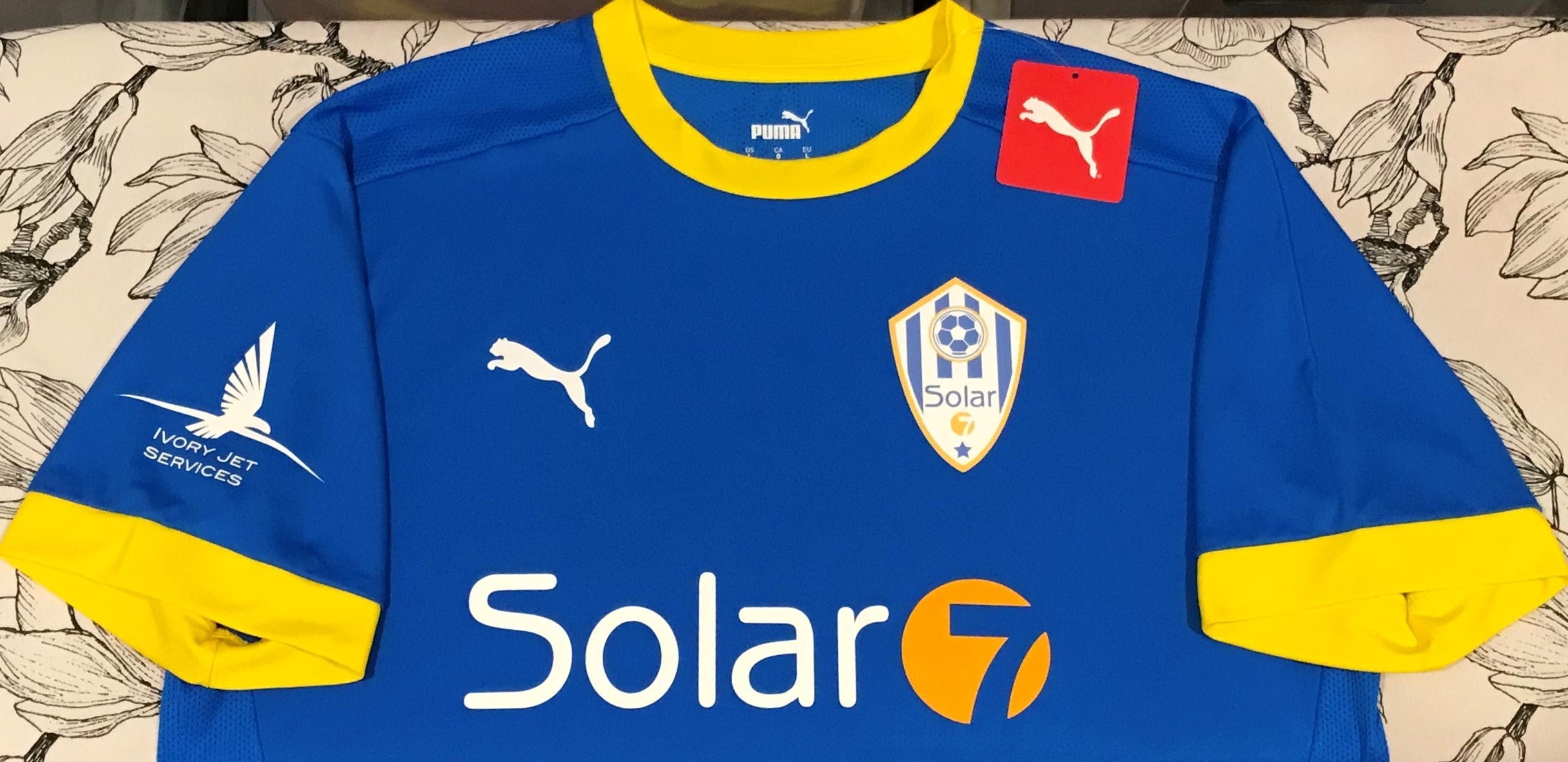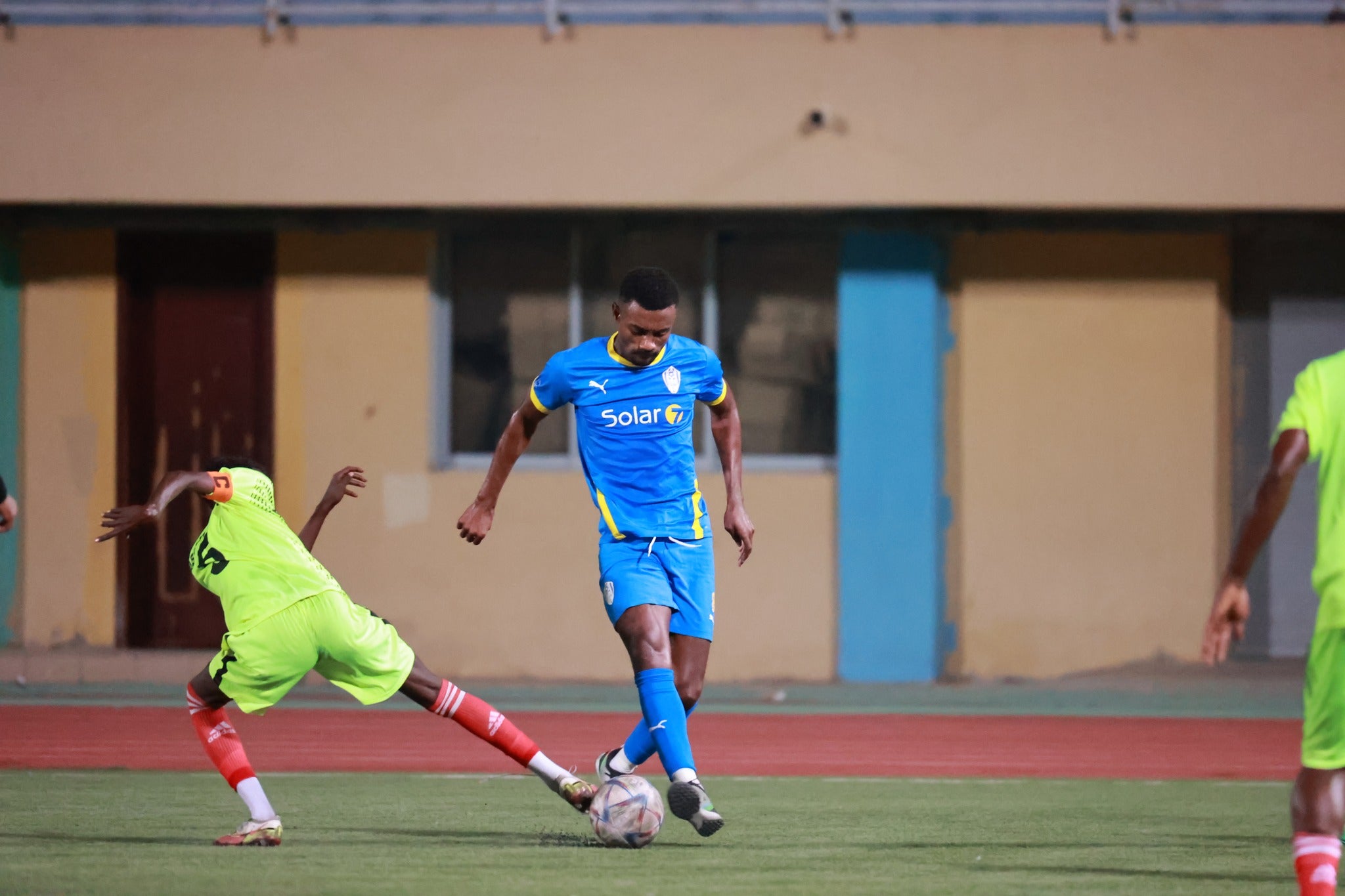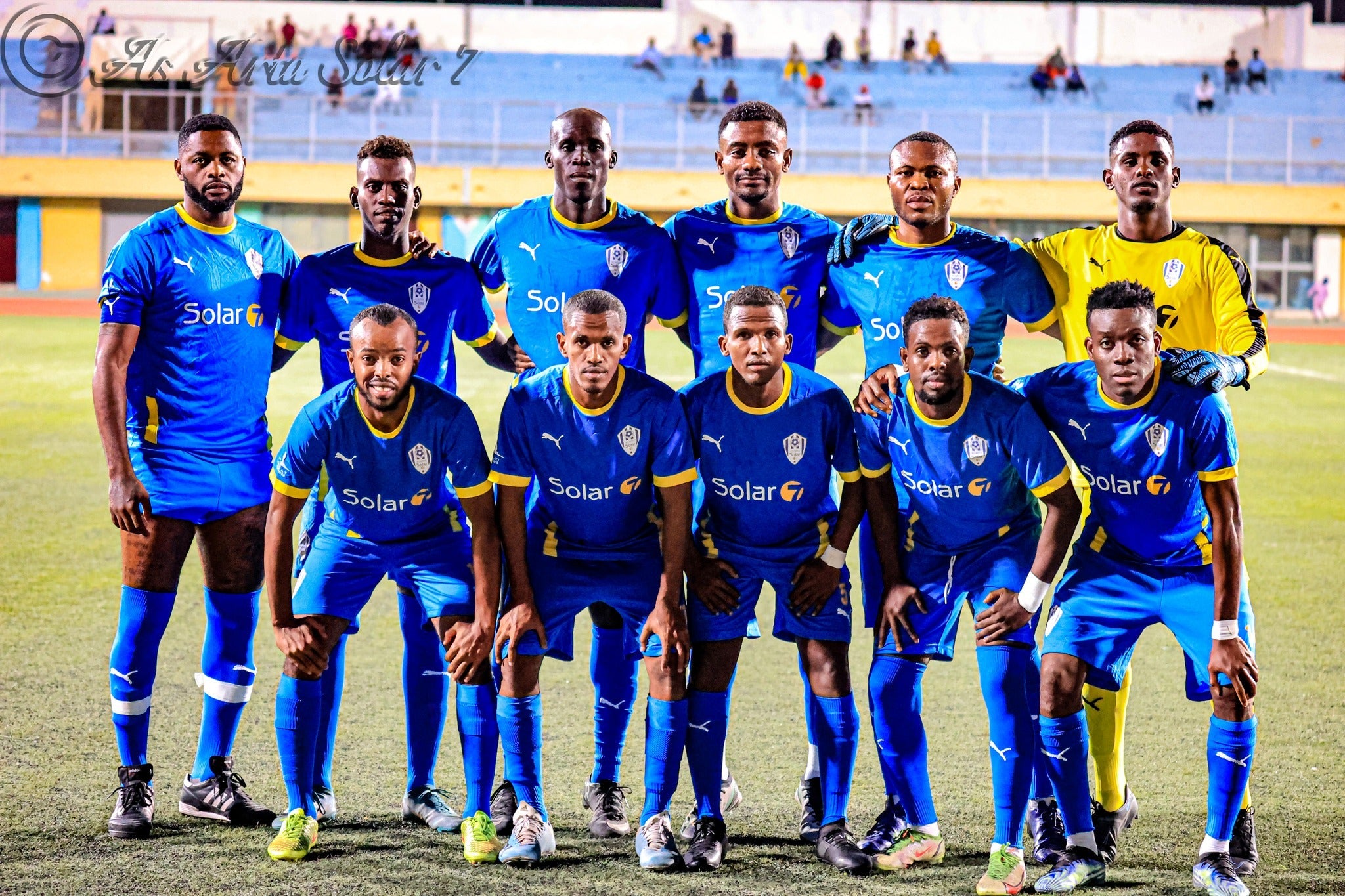 AS Arta Solar 7 2022-23 Home (KALOU #8) Jersey/Shirt
This is a Puma AS Arta Solar 7 2022-23 home jersey featuring the name and number of star forward/winger Salomon Kalou.
Association Sportive d'Arta Solar 7 compete in Championnat de Djibouti de football, the top tier of football in Djibouti and are based in the town of Arta in south-eastern Djibouti. The club was founded in 1980 as AS CDE/Arta and were sponsored by Chemin de Fer Djibouto-Éthiopien (C.D.E.), also known as Ethio-Djibouti Railways. AS Arta have often been one of the top clubs in Djibouti, having won the league title 6 times (in 1988, 2000, 2005, 2007, 2021 & 2022) as well as the Coupe de Djibouti 8 times, including recent titles in 2019, 2020, 2021 & 2022. In 2018 the club was acquired by prominent businessman Tommy Tayoro Nyckoss, the owner of a vast network of businesses, including solar panel company Solar 7. In November 2020, AS Arta announced one of the biggest shock transfers in the history of African football with the signing of former Arsenal and Barcelona star Alex Song. Since then, they have added fellow African legends Salomon Kalou, Alain Traoré & Carlos Kameni to the squad, with the club having dominated the domestic competitions in Djibouti in recent years. Considering that Arta is just the 6th largest town in Djibouti with a population of only 11,000, it is truly remarkable that they have been able to attract such high-profile stars to play in one of Africa's smallest countries. 
Salomon Kalou has had a prolific career and has consistently performed strongly in some of Europe's top leagues in addition to being a key member of the Ivory Coast national team for many years. Kalou was scouted by the famous ASEC Mimosas youth academy in Abidjan, where he spent three years before joining Dutch club Feyenoord in 2003. He quickly demonstrated his enormous talent and won the Johan Cruijff Award in 2005 as the most promising young talent of the Eredivisie. Kalou attracted the interest of several clubs and eventually signed with emerging English Premier League giants Chelsea in 2006. He spent 6 seasons at Chelsea, where he was a member of their squads that won the EPL title in 2009-10, the UEFA Champions League in 2011-12 as well as four FA Cup titles. Kalou went on to have a successful two-season spell at Ligue 1 club Lille before moving to Bundesliga side Hertha Berlin in 2014, where he once again performed strongly over 6 seasons in Germany. In 2020, Kalou joined Brazilian Série A giants Botafogo, where he spent one season, and after more than one year without a club, he signed with Arta Solar 7 in June 2022, returning to African club football for the first time since leaving ASEC Mimosas in 2003. At international level, Kalou scored 27 goals in 93 appearances for the Ivory Coast from 2007-2017 and was a member of their AFCON winning squad in 2015. He is currently the 4th top goalscorer and 7th most-capped play in the history of the Ivorian national team.